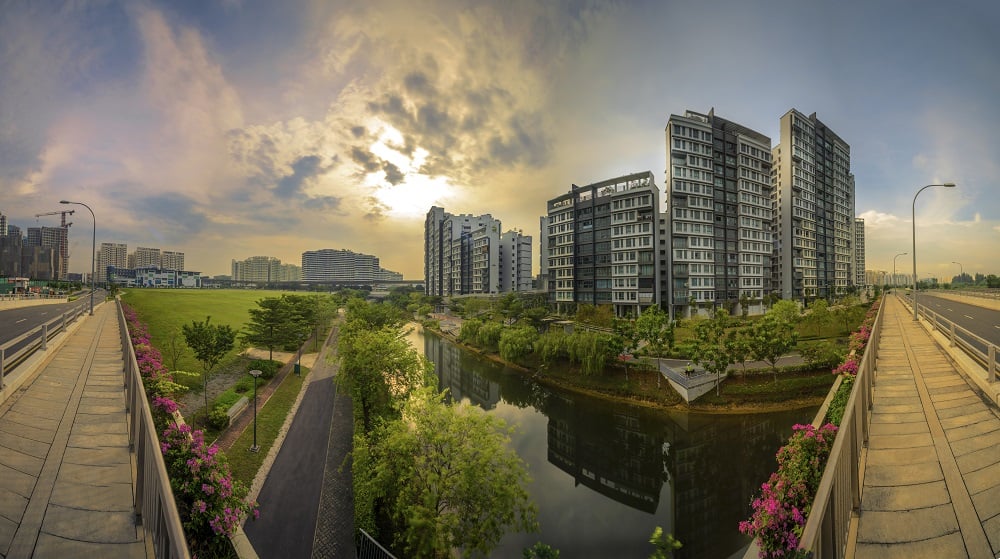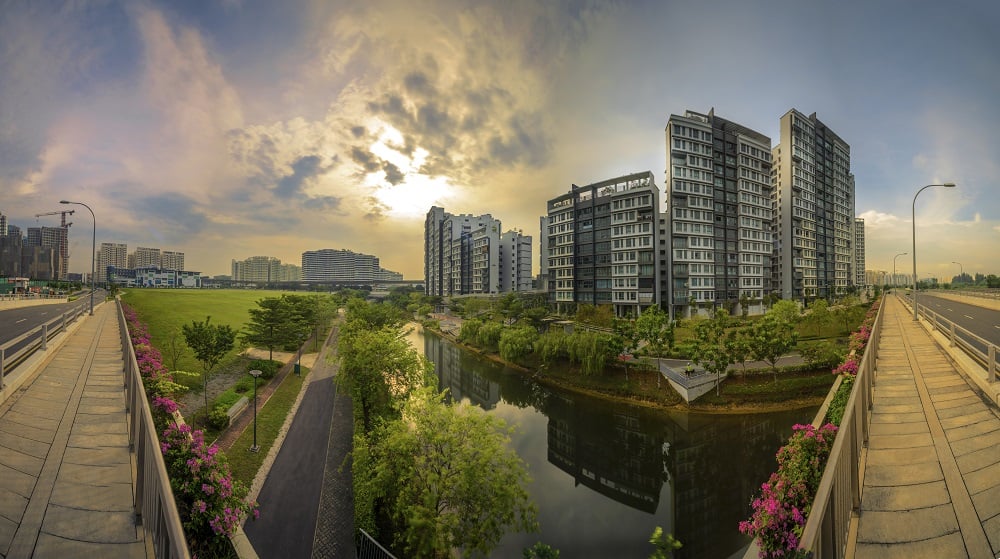 (Credits)
At the HDB Awards 2017, held on 6 September 2017, a total of 24 consultants and contractors were presented with HDB Design Awards and HDB Construction Awards. These HDB Awards honoured the consultants and contractors for their projects which demonstrated excellent design, and quality and innovative construction.
One common theme? Nature. More specifically, several projects which earned design awards focused on providing their residents with lush greenery at their fingertips. One such example is Waterway Cascadia in Punggol, whose blocks are oriented specifically to face the greenery. The project (pictured below!) also comes with a precinct pavilion overlooking the waterway, and a viewing deck which offers panoramic views of the Punggol Waterway.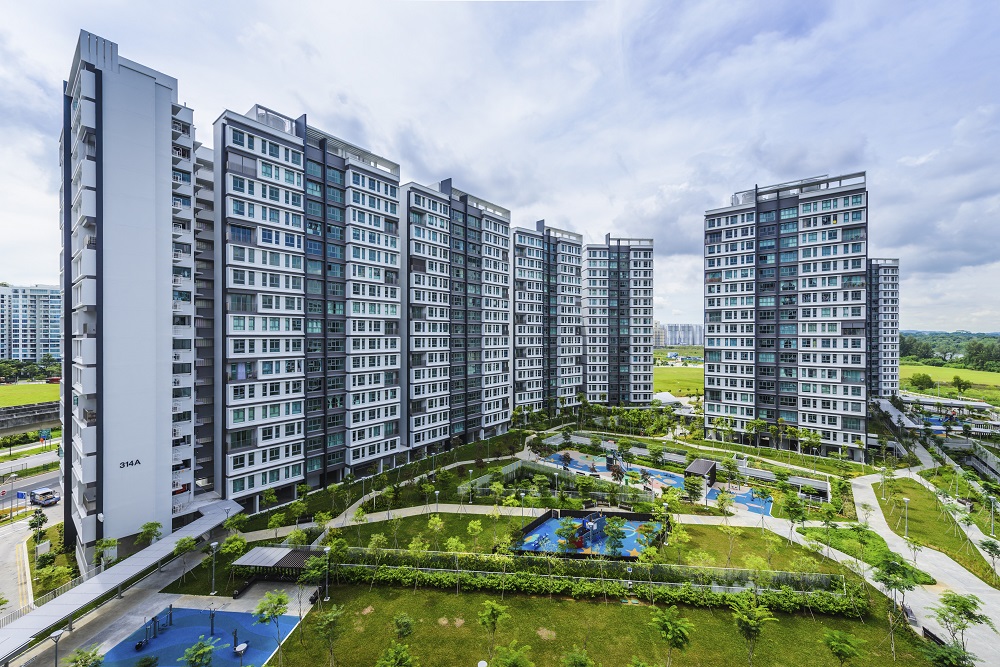 (Credits)
According to Mr Tan Kok Hiang, Principal Director of Forum Architects and Jury member for this year's HDB Awards, Waterway Cascadia's architectural frames "ameliorate the scale of the blocks", and "gives identity and elegance to the estate". Apart from the HDB Design Award, this project also received the Building and Construction Authority's (BCA) Greenmark Gold Plus standard, as well as an Active, Beautiful, Clean (ABC) Waters certification. The project features several eco-friendly elements, such as a network of bio-swales and rain gardens.
Apart from new housing projects, the HDB Design Award is also conferred to older estates under the "rejuvenation" segment. This year, Bedok Town Centre's Pedestrian Mall was the recipient of the award. The pedestrian mall was upgraded under HDB's Remaking Our Heartland (ROH) programme, which took 1 year and $3 million to pull off. Upgrades include new paving, landscaping and plants which offer greater connectivity and accessibility to residents of all ages.
Other projects which took home awards include Woodleigh Glen, Senja Ridges, Bedok Beacon, Woodleigh Village, Hougang Meadow, Hougang Crimson, Hougang ParkEdge, Clementi Ridges, Keat Hong Pride, and Golden Mint; several other projects were also conferred certificates of merit.
In a statement, HDB's chief executive Dr Cheong Koon Hean noted that delivering well-designed and quality homes for Singaporeans is a "national endeavour", which takes the combined effort of both HDB and external consultants and contractors. Mr Seah Chee Huang, who is an HDB Construction Awards jury panellist, as well as the 1st Vice President of Singapore Institute of Architects also remarked that HDB will continue to "champion construction innovation and quality, setting higher benchmarks in quality standards each year."
Thinking of buying an HDB flat in Singapore? Check out the above projects, or find out more about the process by reading our homeowner's guide to house hunting and our article, 6 potentially misleading parts of a property ad!