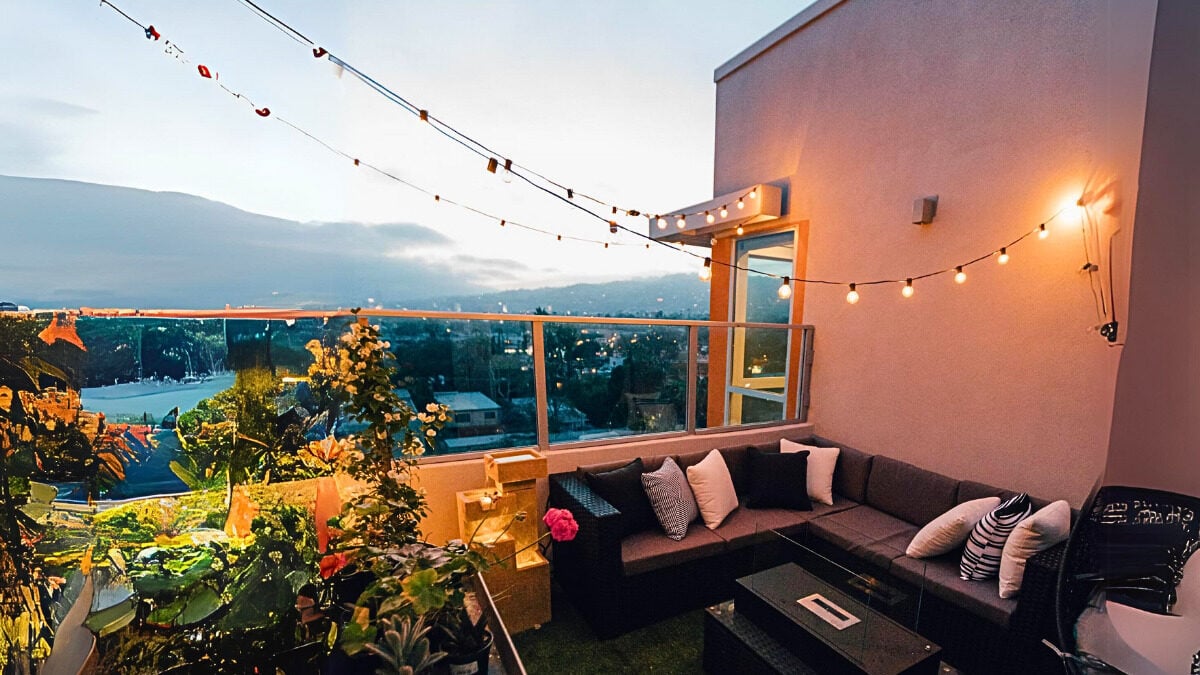 In the concrete jungle of Singapore, where the notion of spacious backyards seems like a distant dream, HDB balconies emerge as a breath of fresh air – literally. Offering a touch of nature and a haven for creativity, these overlooked spaces hold immense potential. 
So, let's explore some budget-friendly HDB balcony ideas along with a list of HDB flats with balconies under S$550k that promise the perfect blend of affordability and open-air bliss.
HDB guidelines for balcony renovation: Navigating the do's and don'ts
Before unleashing your creativity, it's crucial to first acquaint yourself with the Housing Development Board's (HDB) renovation rules. 
These rules serve a dual purpose – ensuring the safety of the building and safeguarding the consistency of HDB floor plans and infrastructure across different owners.
Here are key HDB balcony rules to consider before diving into your renovation project:
Homeowners are prohibited from removing or modifying balcony railings.

Replacing the balcony sliding door requires prior permission from the HDB.

Installation of windows, walls, full-height sliding doors, or any structures to enclose balconies is restricted.

Grills on balconies must adhere to HDB-approved designs.

Homeowners are advised against painting the external wall or railing of their balcony in a different colour than its original shade.
Creative balcony ideas for HDB flats

A lush balcony garden
Start by taking stock of the space you have to work with. If your balcony is fairly spacious, you can adorn it with a couple of plants – otherwise, stick to one or two 'statement' plants, like a classic tall palm or perhaps a row of lucky bamboo. 
You can even maximise the space by hanging small pots on the outside of your balcony railings. This will help you introduce vibrant colours and other small plants to the area while also preserving the central balcony space for feature plants.
So, what kind of plants would survive our hot, humid weather? 
For balconies with lots of light, try getting succulents, palms, and citrus – these guys are resilient and more likely to hold out through the heat. Interested in taking things a step further? Try growing vegetables or Mediterranean herbs, like mint, coriander, parsley, tuscan kale, chillies, basil, and cucumbers. This adds both aesthetic appeal and functionality to your balcony garden.
Pro tip: Given the typical tiled or concrete floor of HDB balconies, growing real grass might not be feasible. Alternatively, use fax turf rugs to seamlessly tie together the look of your green oasis.
Read more: 5 steps to convert your car porch to a balcony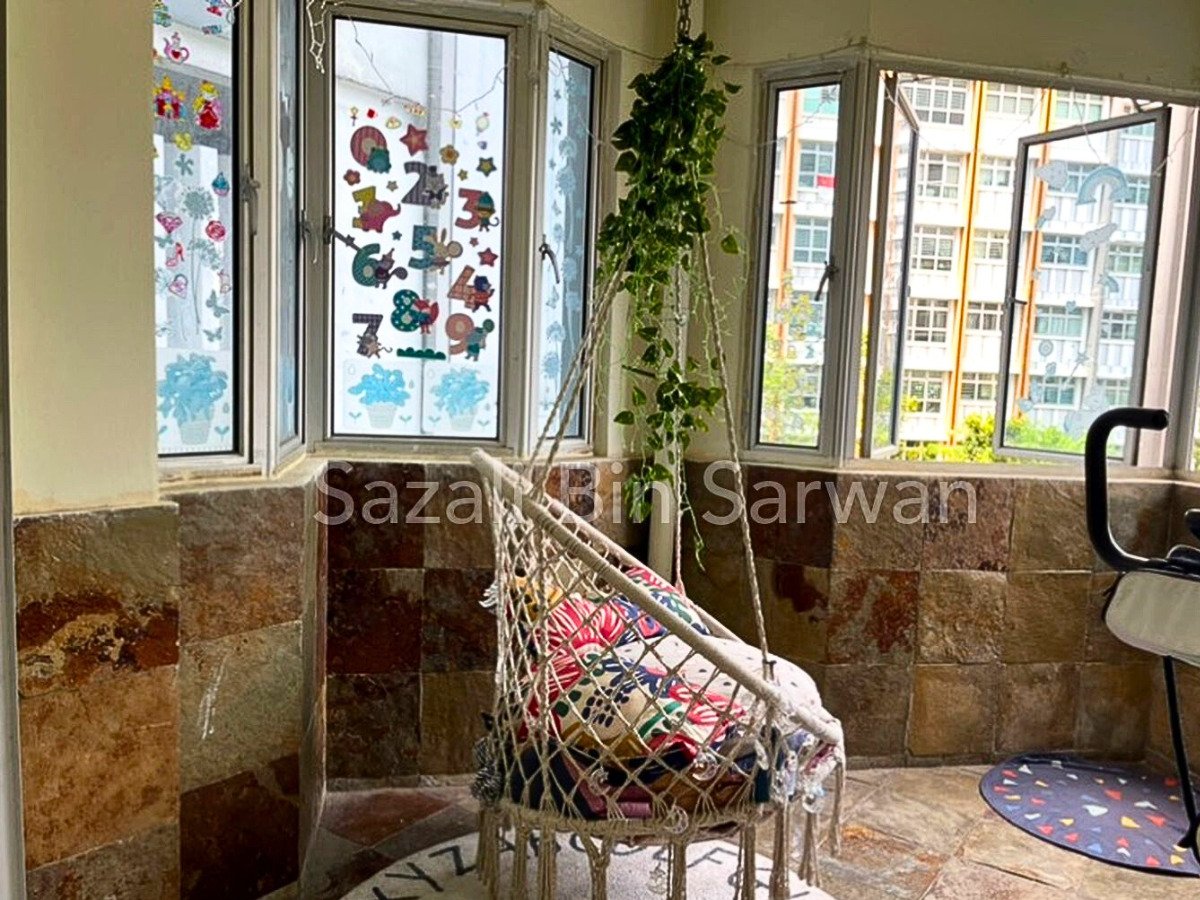 A space for reading or studying
Transforming your balcony into a cosy study haven bathed in warm light is a game-changer for boosting productivity. 
This setup is especially perfect for those indoor balconies that don't get direct sunlight, creating an ideal environment for work or study. As you arrange your workspace, think about the sunlight's path throughout the day to avoid pesky shadows or those annoying screen glares. You can even use blinds to shield and soften the bright rays for a workspace that's just right.
And if, like me, you adore curling up with a good book in well-lit corners of your home, why not transform your balcony into your very own reading nook? Simply swap out the conventional study table for a cushy armchair or a comfy bean bag for a snug space to make headway on your TBR (to be read) list. 
Read more: 6 Housing Interior Tricks to Raise Your Productivity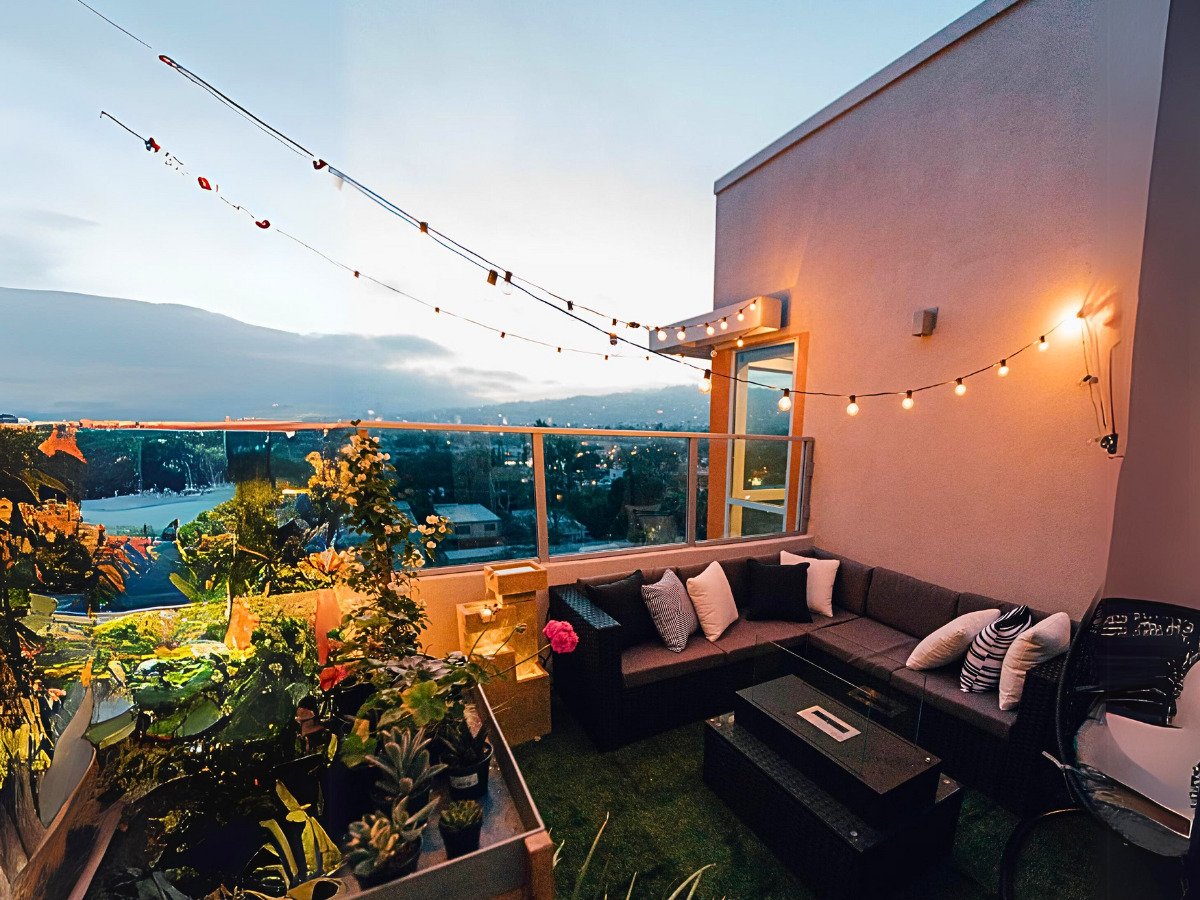 A balcony bar for drinks and meals with a view
For those lucky enough to live on high floors, a balcony bar can turn everyday meals into extraordinary experiences. 
When exploring balcony bar design ideas, consider opting for a tall bar unit that combines practicality and style without taking too much space. Brownie points if you can maximise the area to store all your barware essentials (and even barbecue accessories). 
You can also string some fairy lights or outdoor lanterns to add a magical glow to your balcony bar setup. It's an easy and budget-friendly way to create a cosy ambience for evening meals, at-home date nights, or late-night chats with friends.
Pro tip: Consider incorporating personal touches like decorative coasters, colourful napkins, or even a small outdoor speaker for your favourite tunes. It's these little details that make your balcony bar uniquely yours.
Read more: HDB renovation ideas: 7 captivating staycation themes to explore

A play area for the kiddos
For families with little ones, you can even turn your balcony into a play haven. 
First, make sure to place all furniture away from those balcony edges, ensuring the little explorers can't reach the railings. And to add an extra layer of protection, consider decking out the space with child-safe mesh – because a little extra peace of mind goes a long way. If your child is a little under 2, consider adding a soft, cushioned, or foam flooring to the play area. 
Now you're free to fill the area with a treasure trove of toys, arts and crafts supplies. Keep a couple of storage bins or baskets at hand so that those toys stay organised and easily accessible. Don't have the space to spare? Use wall-mounted shelves or hanging organisers instead.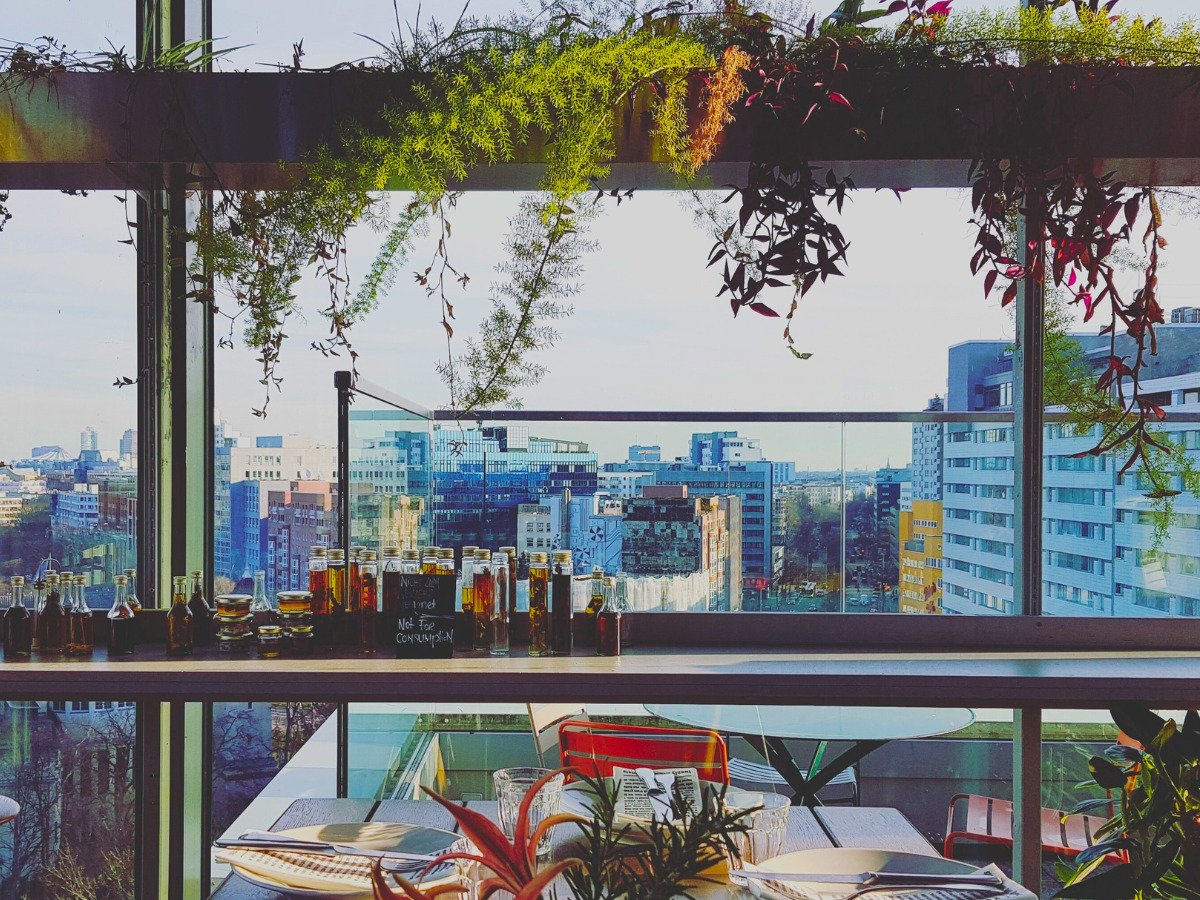 HDB flats with balconies within S$550k
Address 
Price 
Bedroom and bathroom
Size 
Price per square foot 
Property highlights

629 Ang Mo Kio Avenue 4

S$399,888

2 beds, 2 baths

731 sqft

S$547.04 psf

9 MRTs within 1 km

91 Lorong 3 Toa Payoh

S$399,999

2 beds, 1 baths

839 sqft

S$476.76 psf

5 min walk from

Braddell MRT

675D Yishun Avenue 4

S$450,997

2 beds, 2 baths

731 sqft

S$616.96 psf

Built in 2018 with a 99 year leasehold

966 Jurong West Street 93

S$480,000

3 beds, 2 baths

1,216 sqft

S$394.74 psf

8 min walk to

Pioneer MRT 

4 Lorong Lew Lian

S$520,000

2 beds, 2 baths

786 sqft

S$661.58 psf

5 min walk from

Serangoon MRT

25 Teban Gardens Road

S$520,000

3 beds, 2 baths

1,151 sqft

S$451.78 psf

7 min walk from

Jurong Lake District MRT

903 Jurong West Street 91

S$538,880

4 beds, 2 baths

1,367 sqft

S$394.21 psf

Via JW12 min (1195 m) from

Peng Kang Hill MRT

421 Canberra Road

S$550,000

3 beds, 2 baths

1,184 sqft

S$464.53 psf

7 min walk from

Sembawang MRT
Check your affordability with 99.co's affordability calculator!
More HDB flats with balconies for you
37 Circuit Road
Singapore 370037 · D13
-1
$500
469B Admiralty Drive
Singapore 752469 · D27
-1
$770
310B Punggol Walk
Singapore 822310 · D19
-1
0
$790
821 Yishun Street 81
Singapore 760821 · D27
-1
$900
132 Ang Mo Kio Avenue 3
Singapore 560132 · D20
-1
$900
453 Sin Ming Avenue
Singapore 570453 · D20
-1
$1,000
308C Punggol Walk
Singapore 823308 · D19
-1
$1,000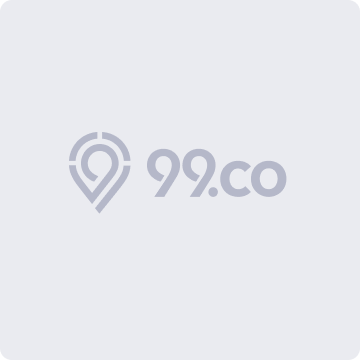 12 Haig Road
Singapore 430012 · D15
-1
$1,050
747C Bedok Reservoir Crescent
Singapore 473747 · D16
-1
$1,100
285D Toh Guan Road
Singapore 604285 · D22
-1
2
$1,100
If you had a HDB flat with a balcony, how would you renovate it? Let us know in the comments below or on our Facebook post.
Upcoming Freehold Condo Launch: The Arcady @ Boon Keng
About Sophiyanah David
Sophi, a seasoned copywriter specialising in Singaporean real estate and property, is one of the minds behind 99.co's informative articles. Like her colleagues at 99.co, Sophi is dedicated to keeping you informed about the ever-changing world of real estate so you can find your forever home. When off the clock, you can find her giggling and kicking her feet as she reads her romance novels, watching anime - if FMBA is not your fave, she might fight you (but you'll probably win) and looking up latest skincare trends.
Looking to sell your property?
Whether your HDB apartment is reaching the end of its Minimum Occupation Period (MOP) or your condo has crossed its Seller Stamp Duty (SSD) window, it is always good to know how much you can potentially gain if you were to list and sell your property. Not only that, you'll also need to know whether your gains would allow you to right-size to the dream home in the neighbourhood you and your family have been eyeing.
One easy way is to send us a request for a credible and trusted property consultant to reach out to you.
Alternatively, you can jump onto 99.co's Property Value Tool to get an estimate for free.
If you're looking for your dream home, be it as a first-time or seasoned homebuyer or seller – say, to upgrade or right-size – you will find it on Singapore's fastest-growing property portal 99.co.
Meanwhile, if you have an interesting property-related story to share with us, drop us a message here — and we'll review it and get back to you.
Join our social media communities!
Facebook | Instagram | TikTok | Telegram | YouTube | Twitter