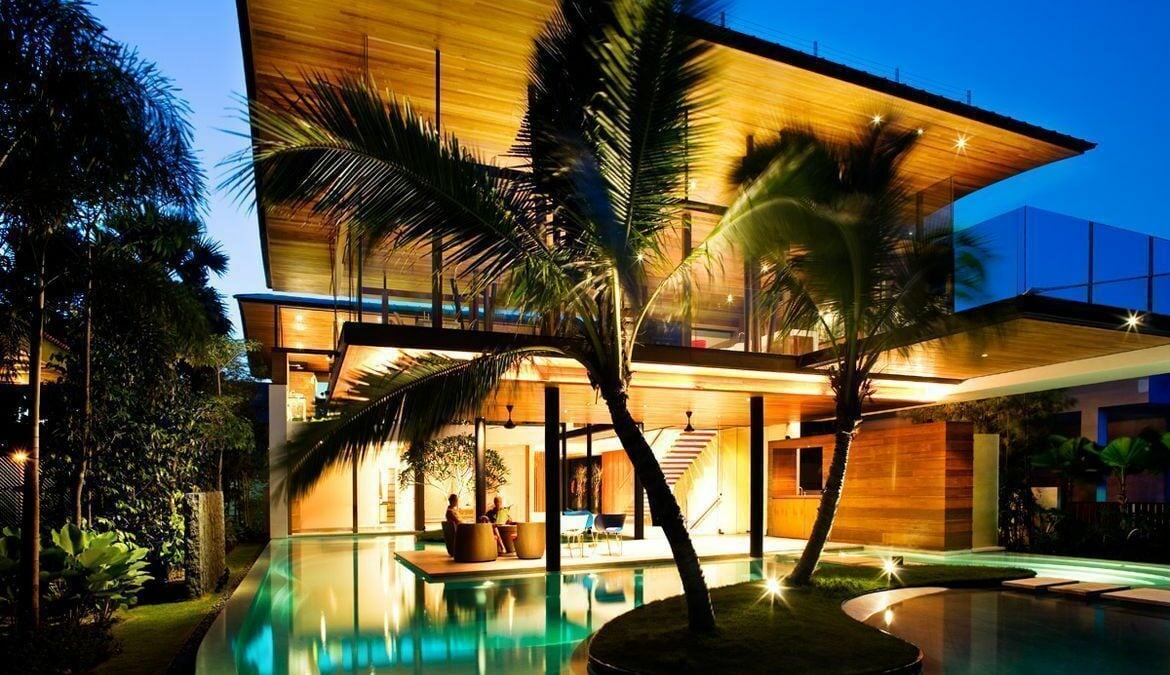 This seafront home in the resort island of Sentosa has a show-stopping swimming pool area that costs more than $2 million to build and holds 66,000 gallons of saltwater! But its ultimate wow factor lies underneath.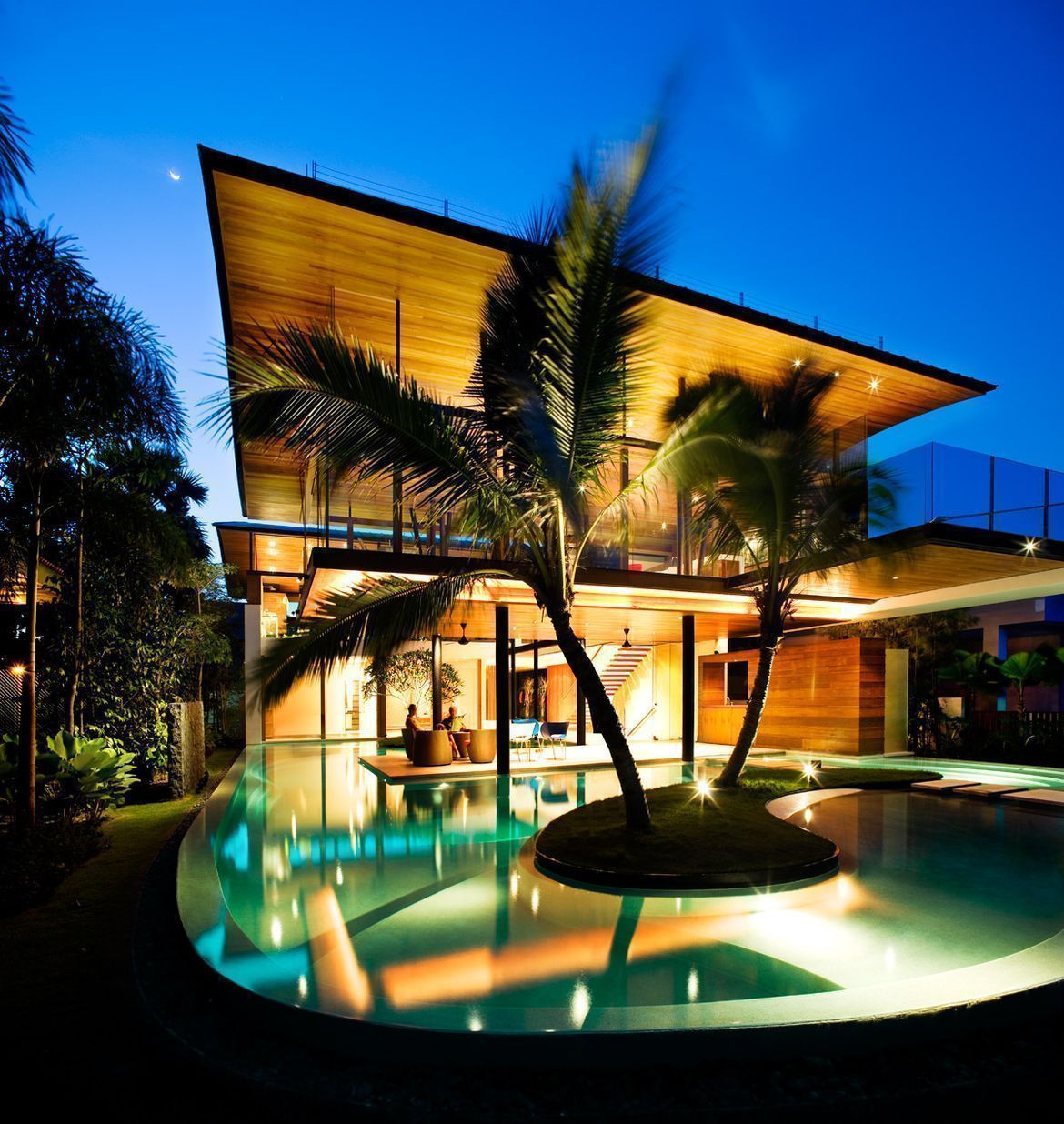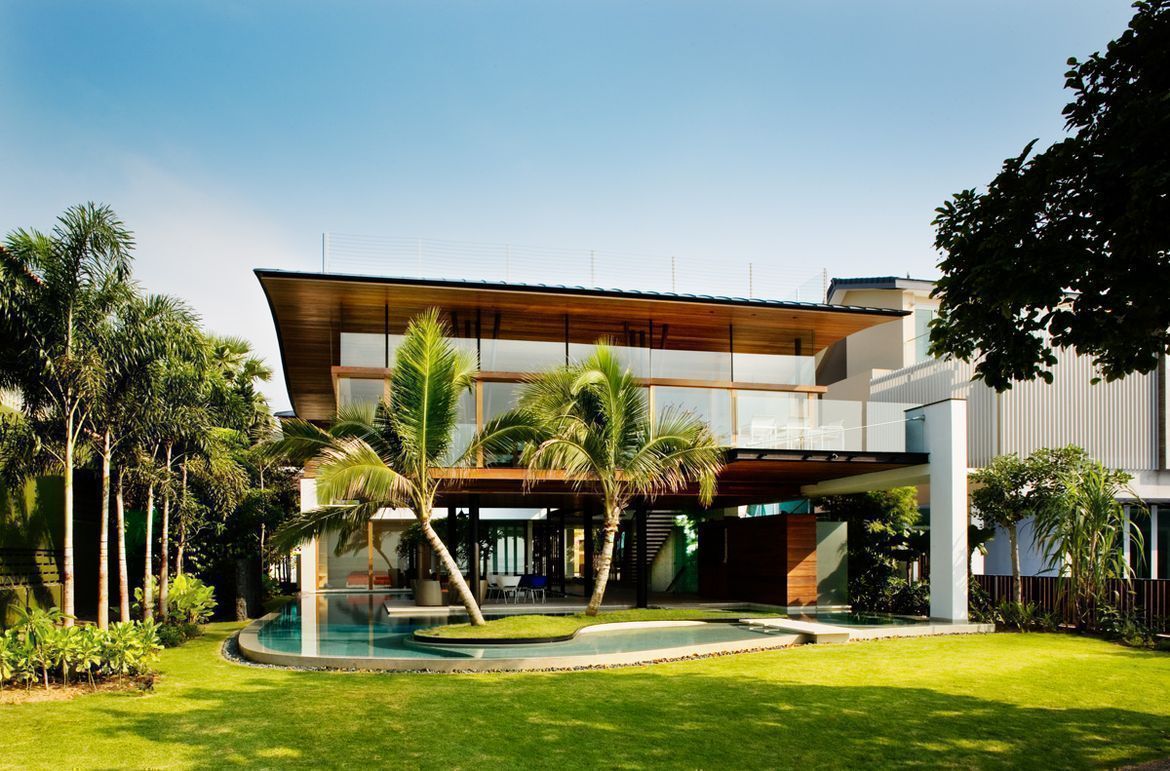 Australian banker Stephen Fisher, who has been living here for almost 15 years now, is proud of his breathtaking, envy-inducing home in Singapore. But really, who wouldn't be?
Dubbed as the Fish House, Stephen's 5,800-sq. ft. home (7,800-sq. ft. lot) is located in Sentosa Cove, the first and only oceanfront residence in Singapore and one of the world's most prestigious integrated marina residential communities.
The Fish House is a design masterpiece by award-winning firm Guz Architects. According to Guz Architects, "This environmentally friendly seafront house embraces Singapore's tropical climate by creating an open, breezy space, giving residents views from every room to the ocean as well as into the garden with its large swimming pool."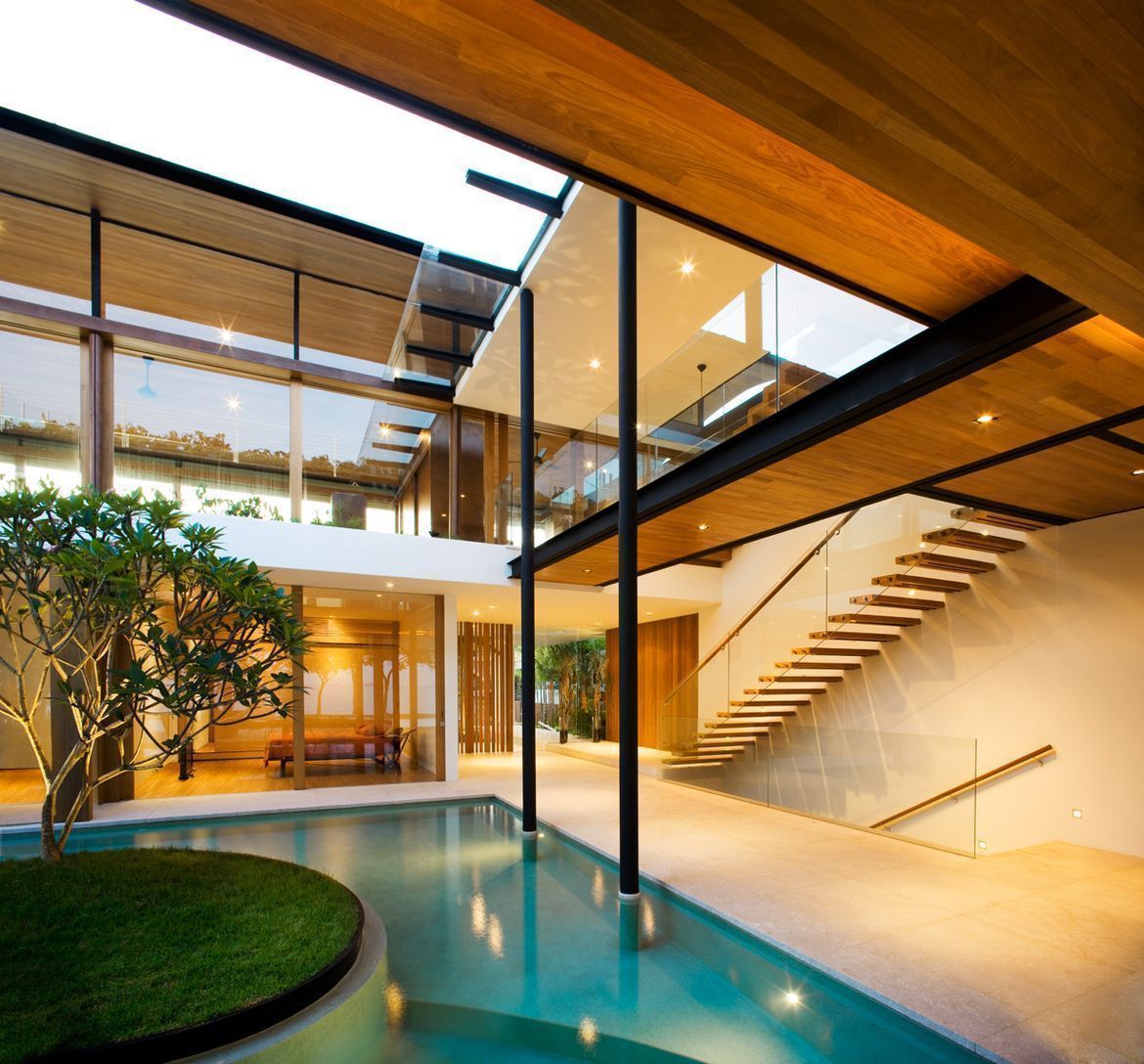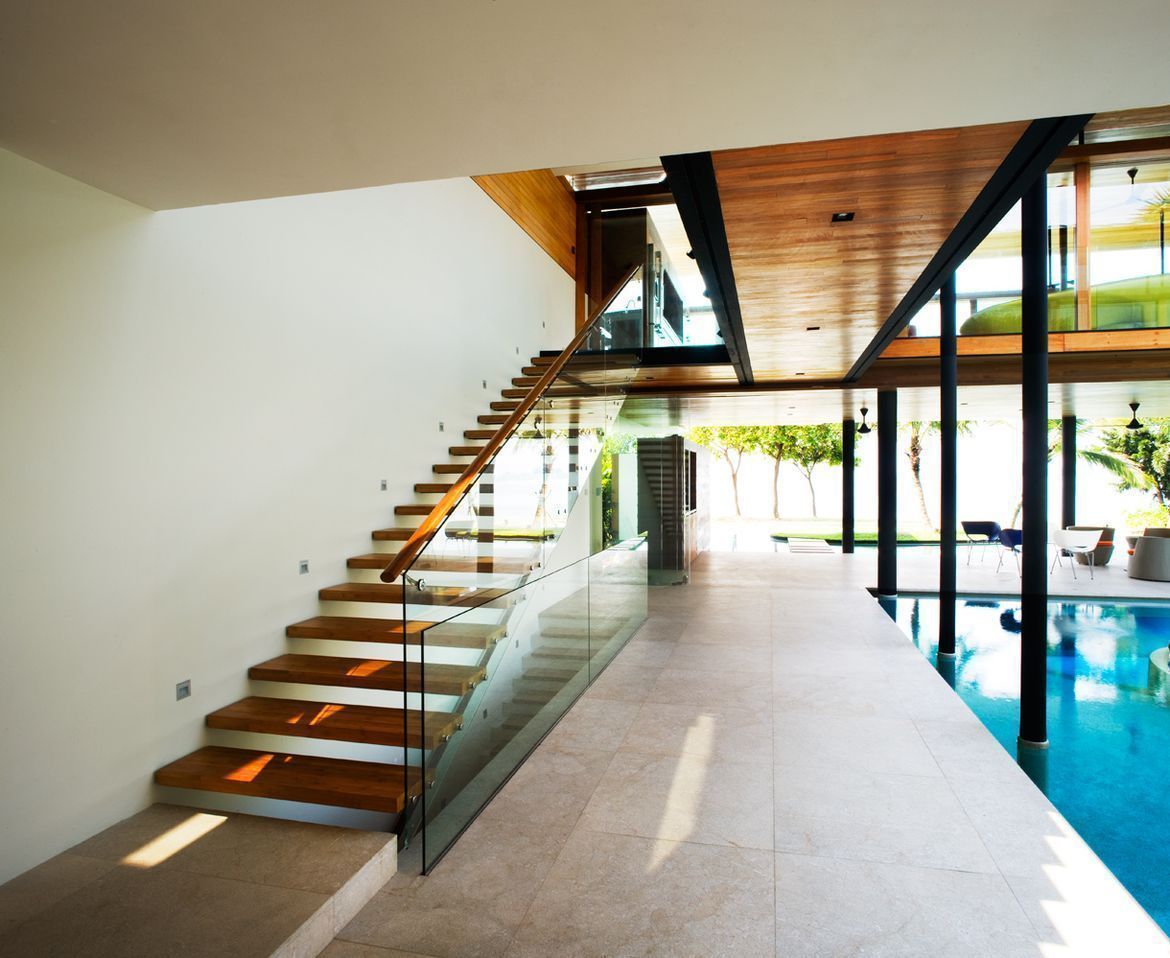 An environmentally-friendly home, Stephen's piece of paradise is made of steel, wood, and lots of glass. Because of the hot and humid climate in Singapore, open spaces were created to allow natural ventilation to pass through.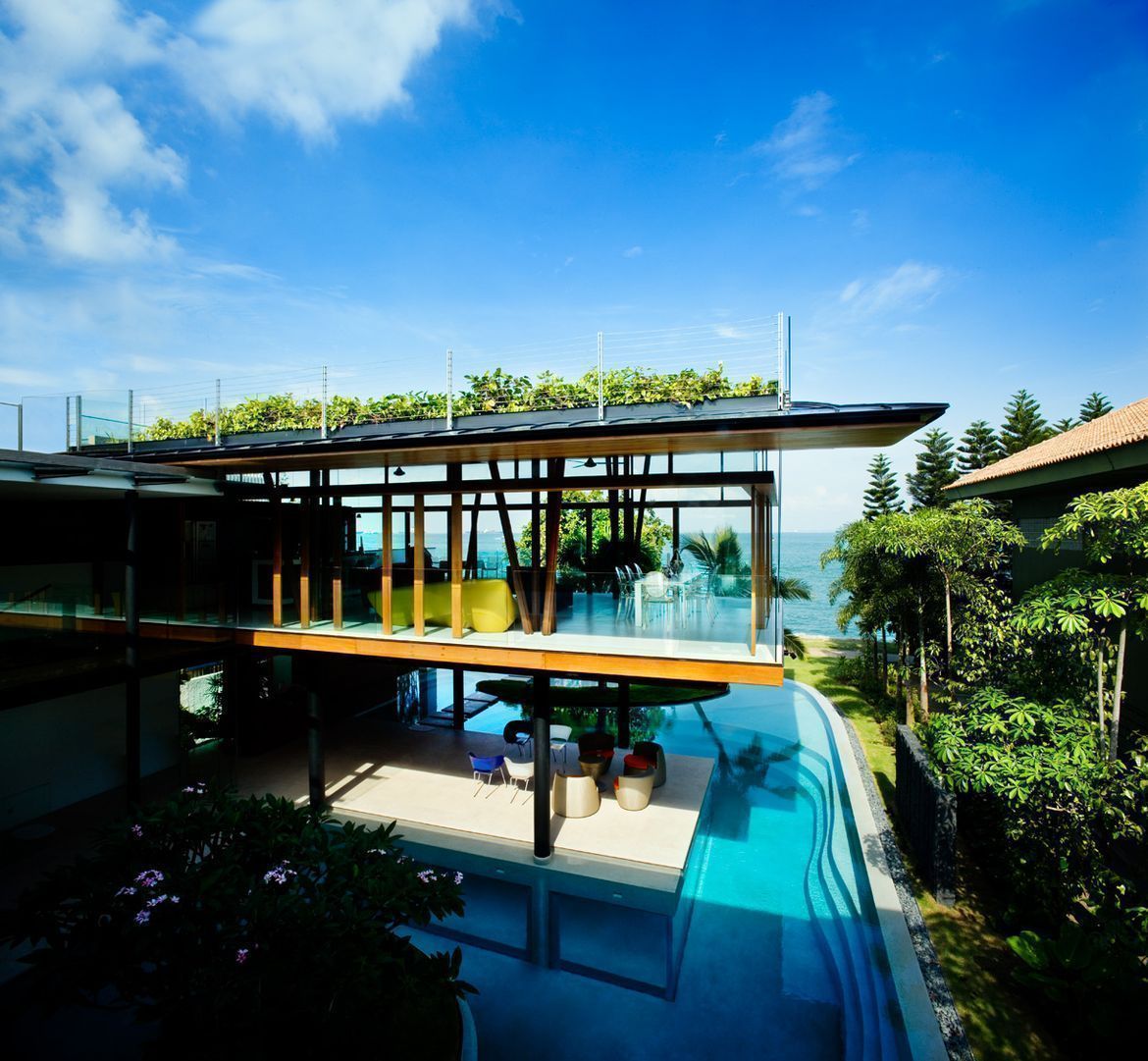 Stephen also took advantage of the beautiful scenery and opted for floor-to-ceiling windows. In one of his interviews, he mentioned that he loves watching the boats in the sea. With glass windows that seemed to stretch like forever, Stephen and his family are able to do this and more.
This type of window also invites a steady supply of natural light to flow freely into the space. With the many benefits of sunlight—uplifting moods and lowering electricity bills, among them—the decision to install glass-to-ceiling windows was both efficient and effective.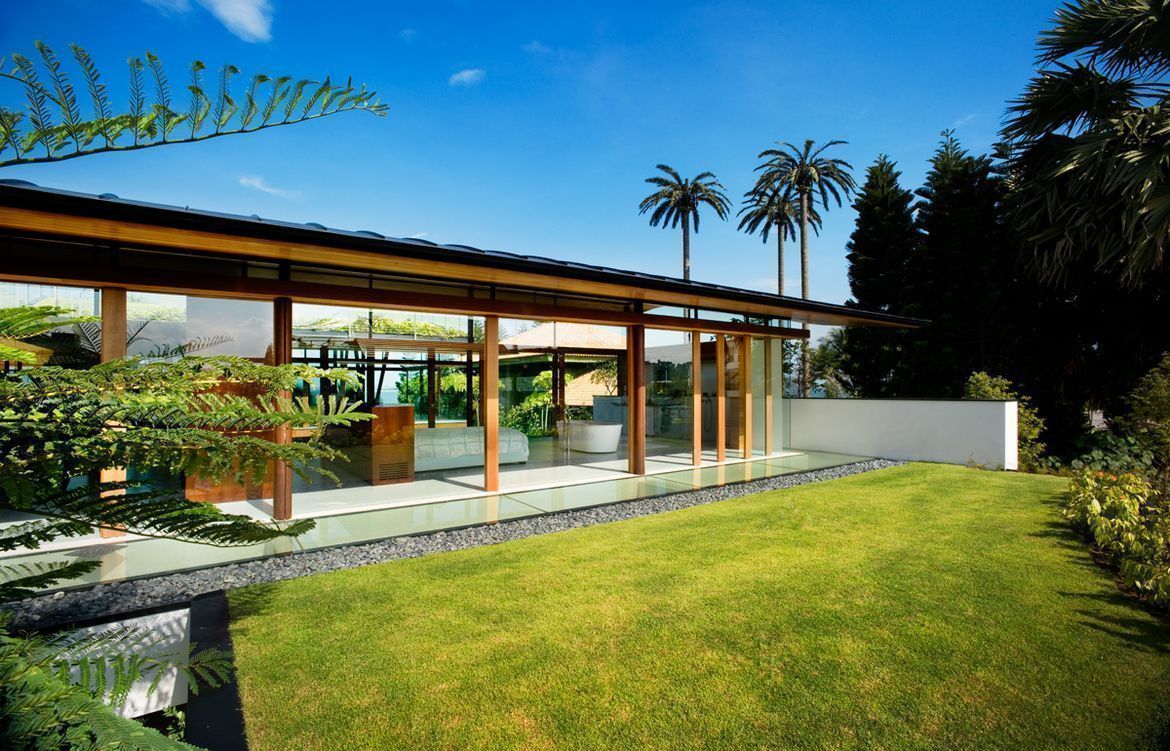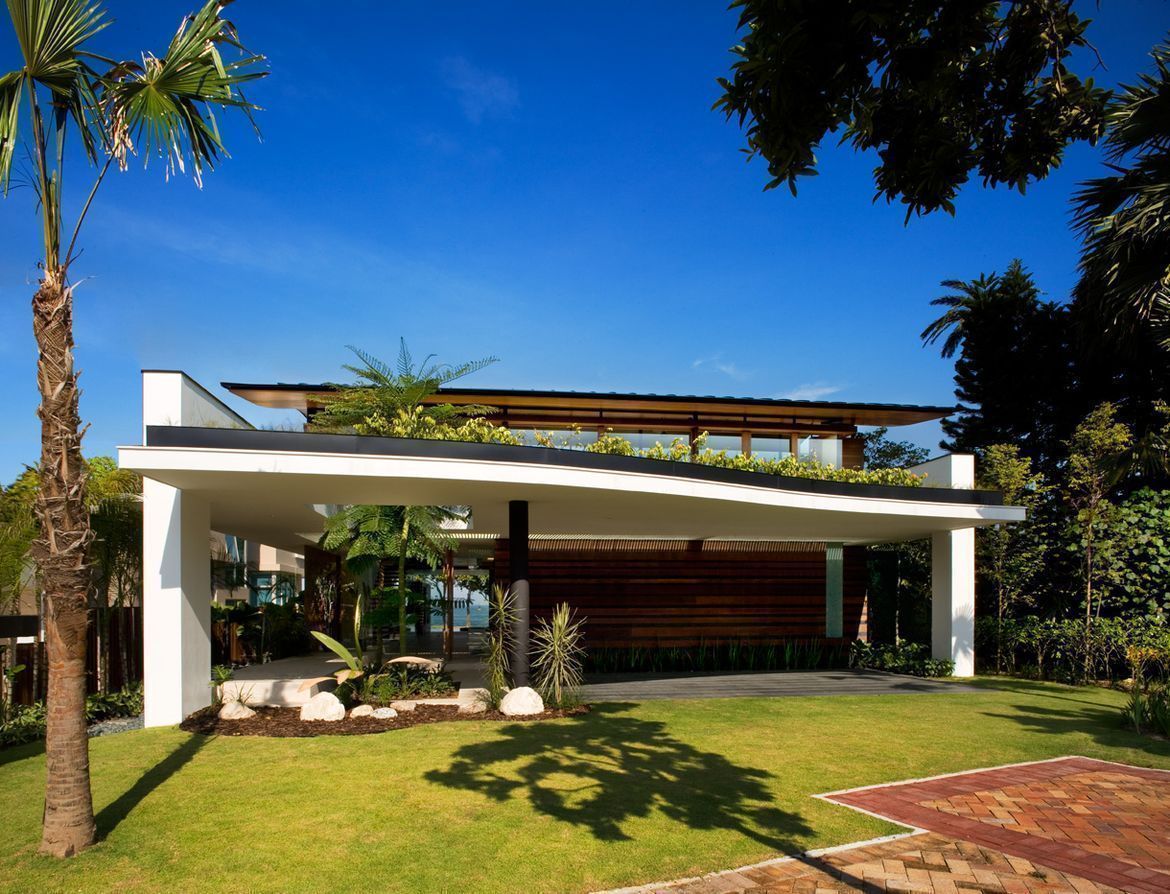 The perfectly manicured gardens and lush greenery that envelope the property provide a tropical vibe to this design marvel of a residence.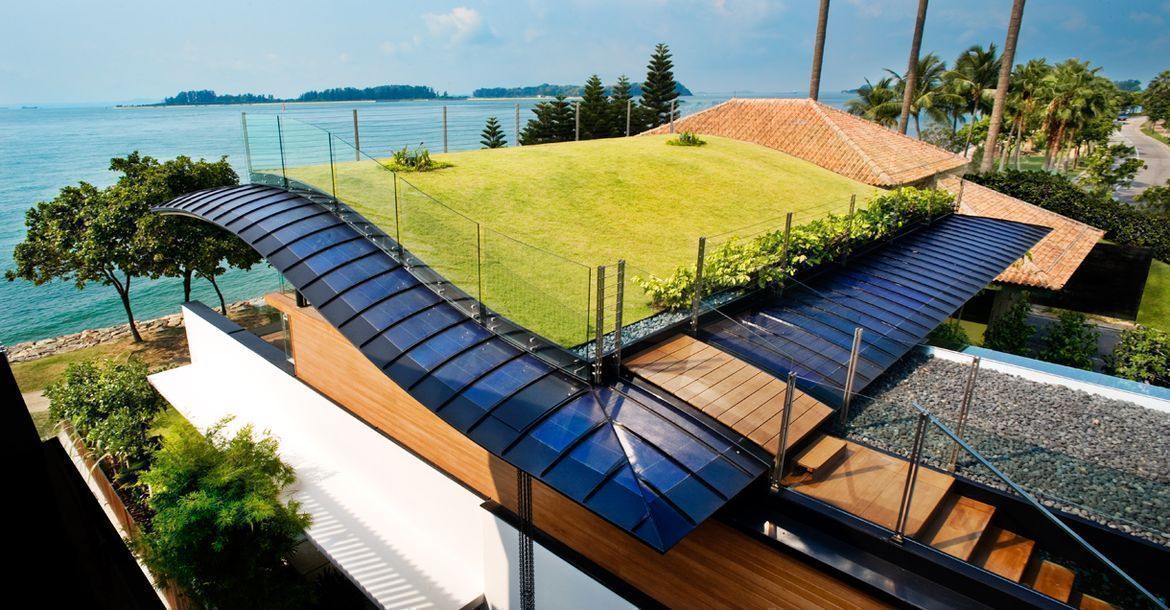 According to Guz Architects, the curved roofs symbolise the sea waves and emphasise the idea of the nearby sea. Thin bendable photovoltaic panels that supply energy to the house cover the roofs. A green roof was also built to give the Fisher family a space to enjoy outdoor leisure time.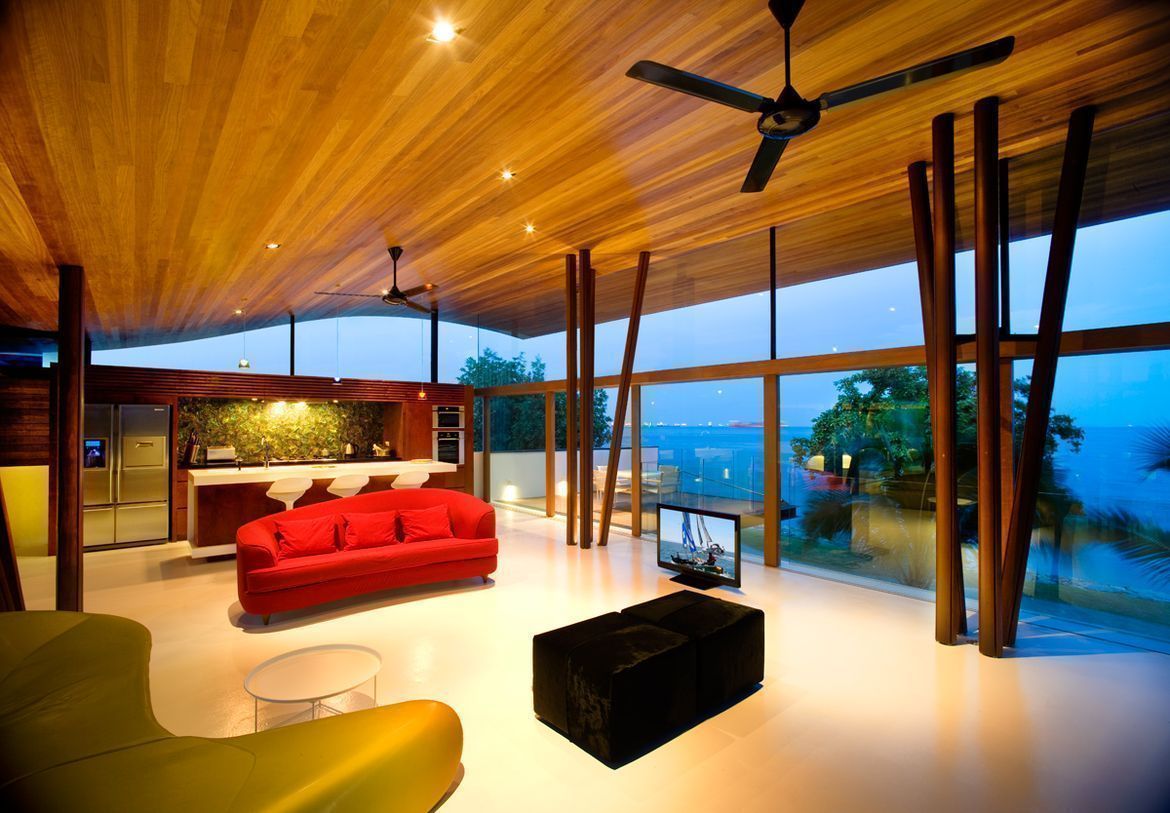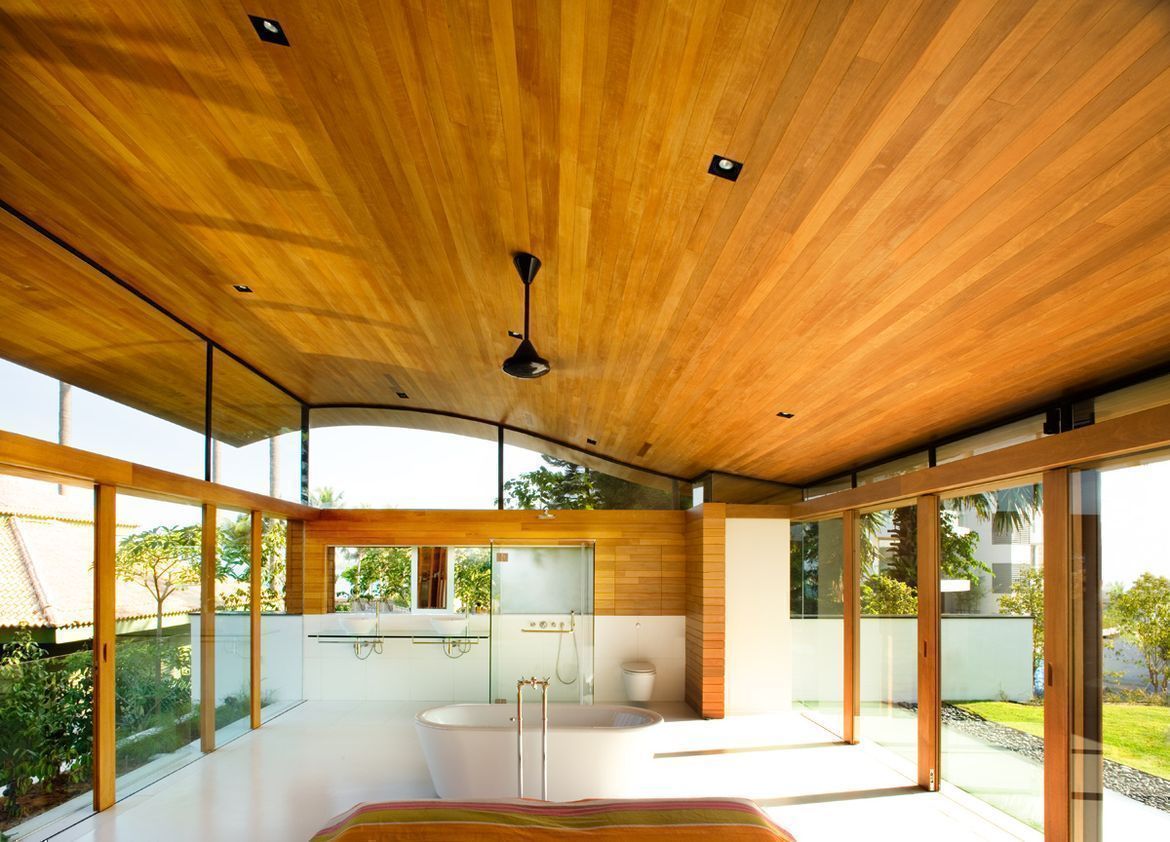 Stephen moved into this luxurious Singapore enclave in 2009. Together with his wife and kids, he enjoys the breezy, open-plan layout of the abode.
The Fish House features a living room, three bedrooms, and three bathrooms—all with an amazing view of the ocean, the garden, and the large swimming pool, which is probably the most-talked about area of this house.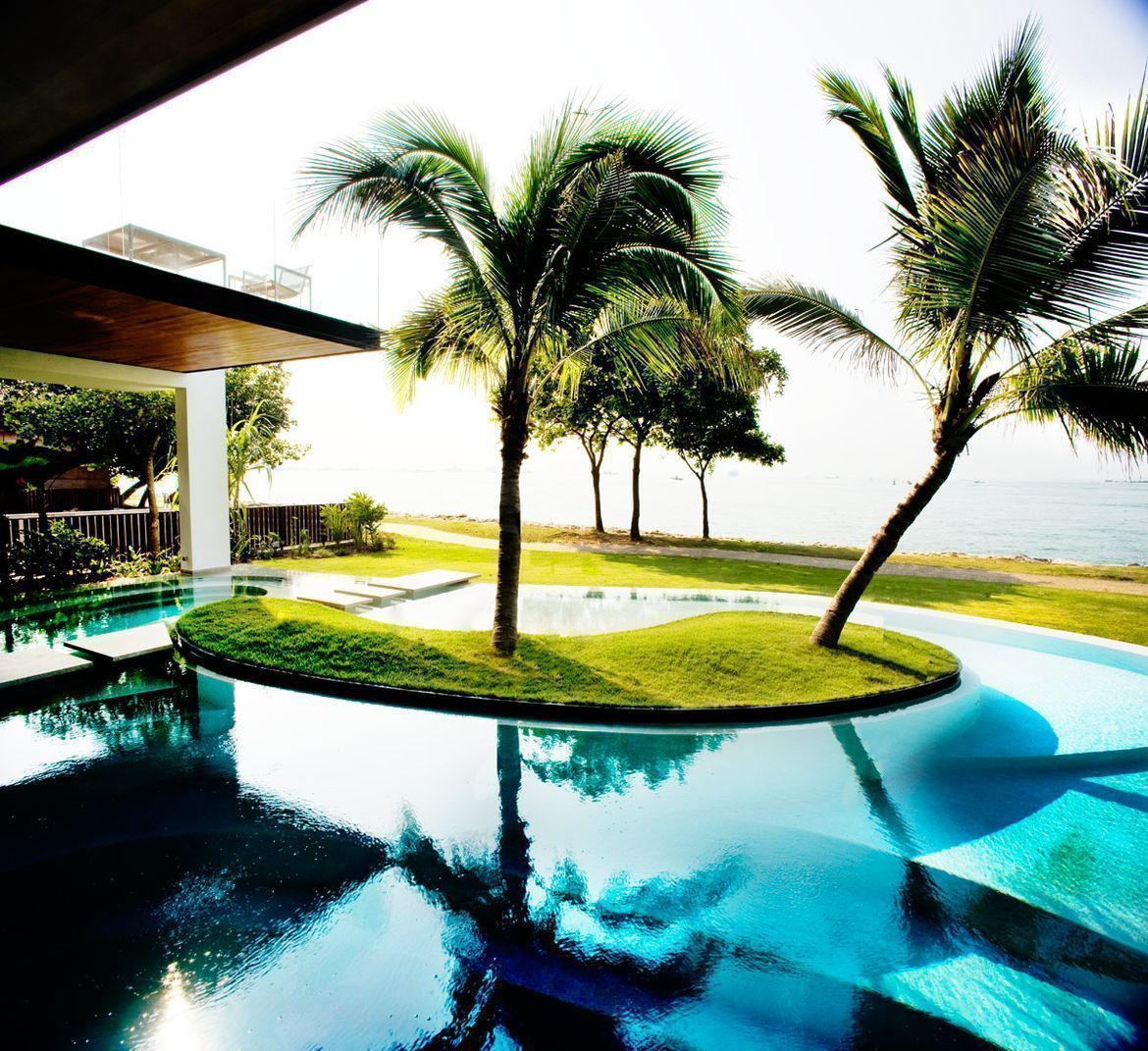 Meant to be a space for Fisher to just sit and watch the boats in the sea, the swimming area is the home's crown jewel. And no wonder: It costs more than $2 million!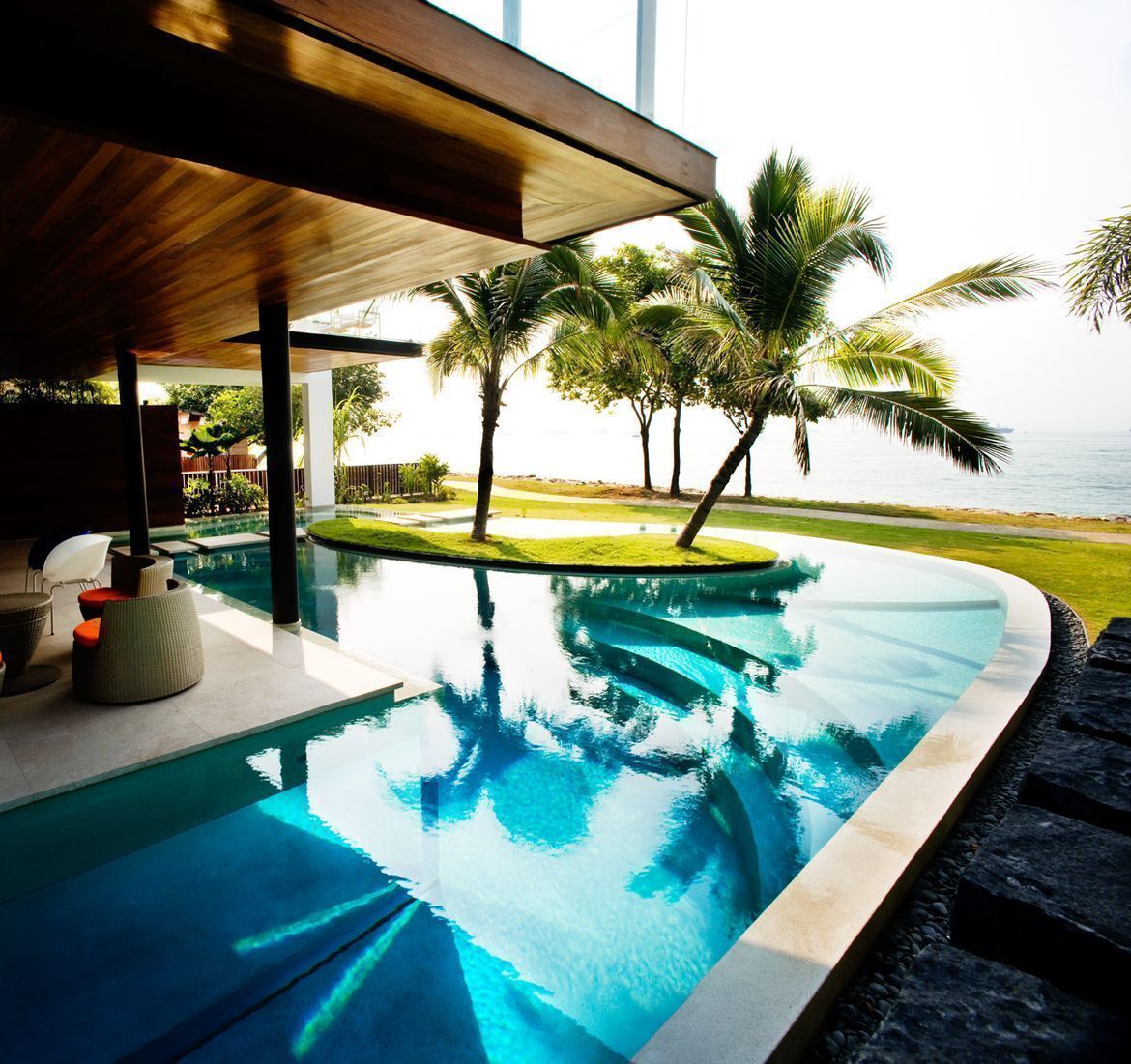 The swimming pool area was deliberately designed to be an open one, where dwellers and guests can jump right into the pool from the veranda without any walls or glass hindering them from doing so. The 10-ft swimming pool has an infinity edge that looks out into the ocean.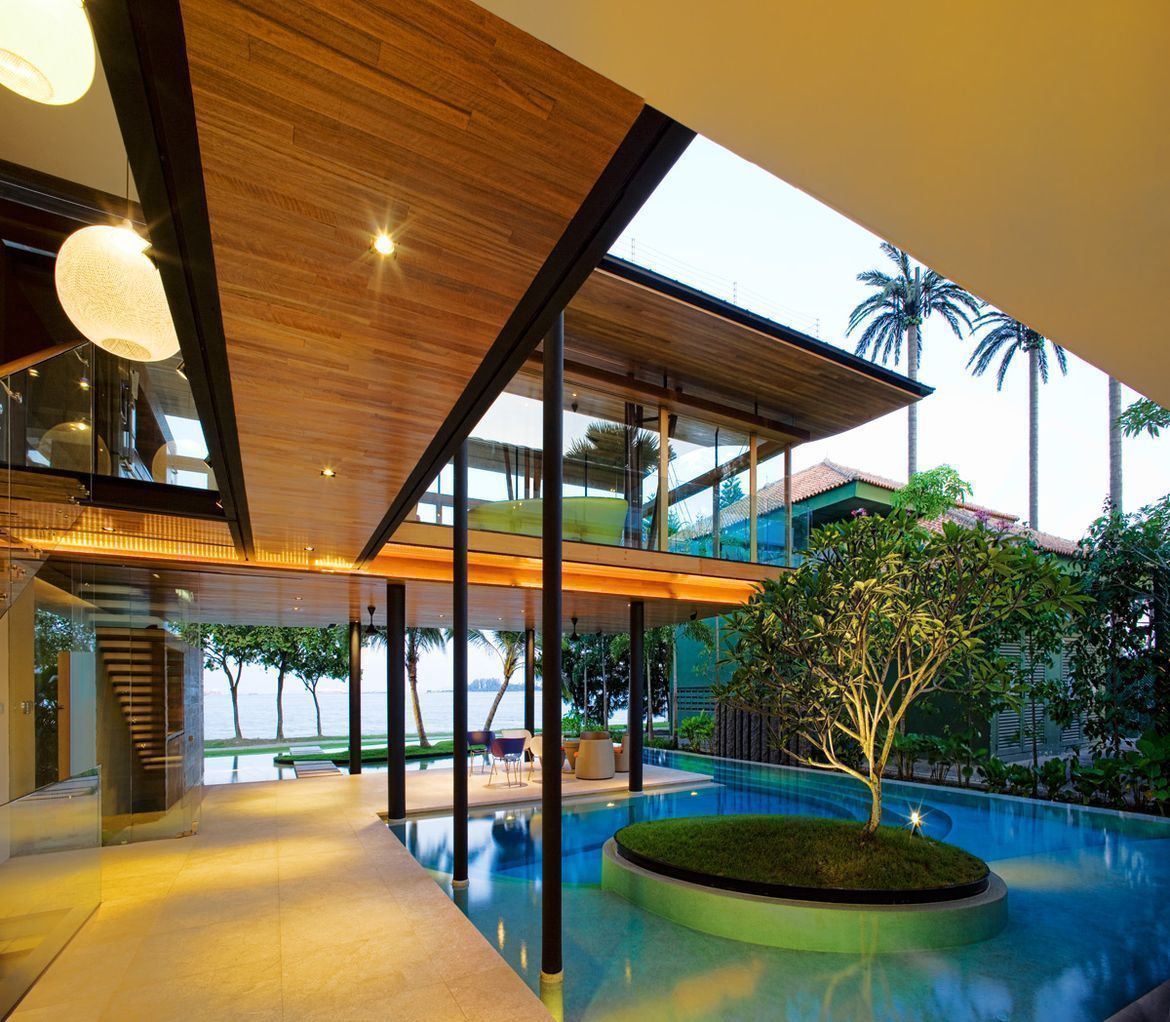 Guz Architects designed the pool area—which weaves itself through the interior and exterior of the property—in such a way that it links "the house with the landscape and ultimately visual connections with the sea."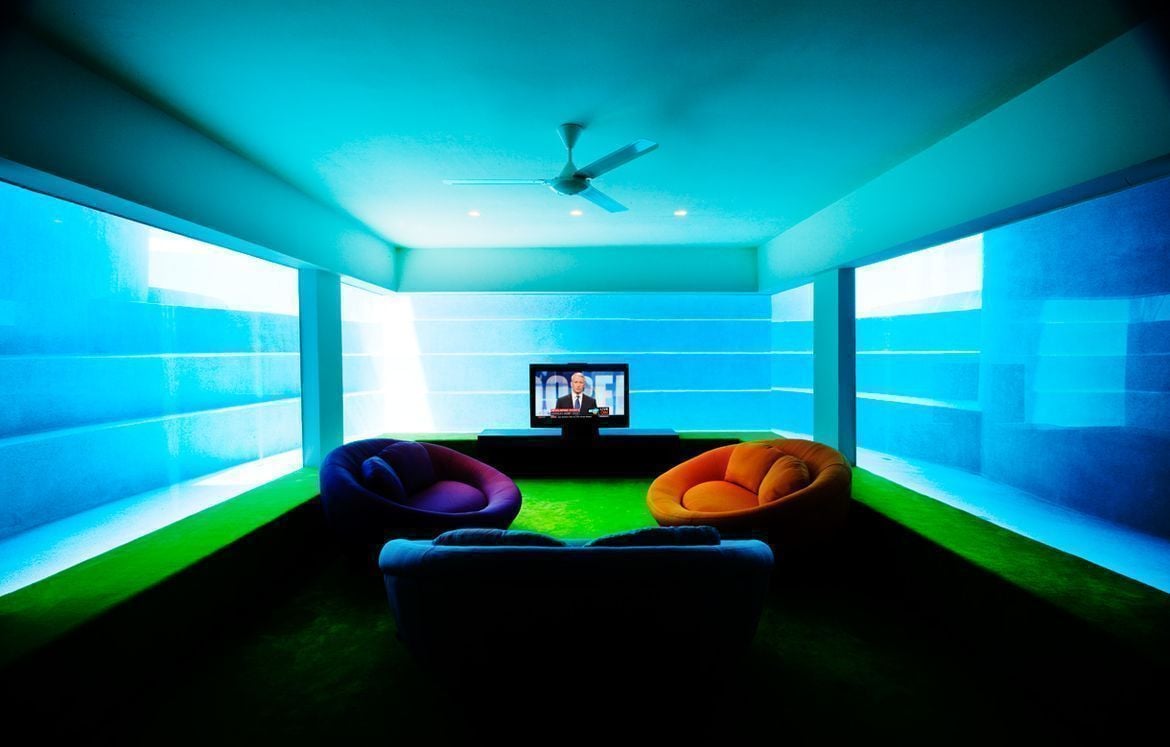 But the real gem is found below in the basement: a U-shaped entertainment room wrapped in floor-to-ceiling acrylic windows—4 ½ inches in thickness—that are designed to hold back over half a million pounds of water!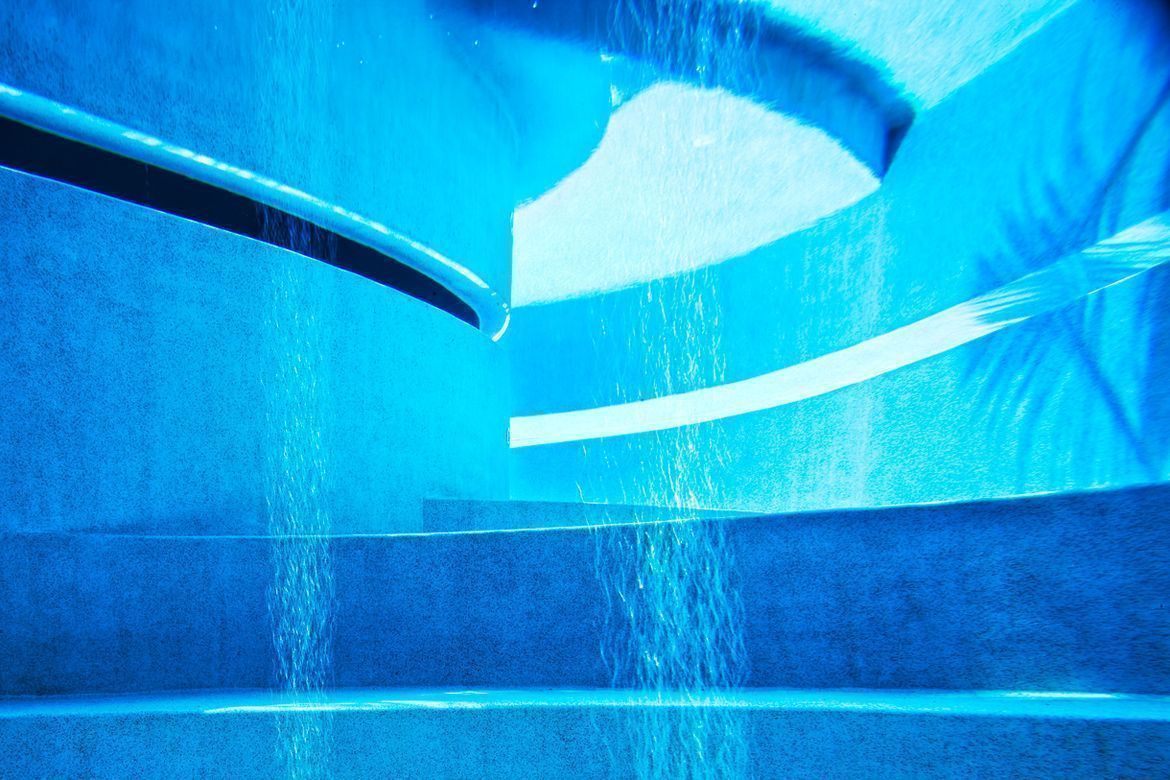 From this unique room, you can see people swimming around and bubbles that provide a sense of motion.
"Going subterranean is quite expensive in terms of construction cost," says Fisher in one of his interviews. "When you walk into this room, you can sense that you're actually underwater."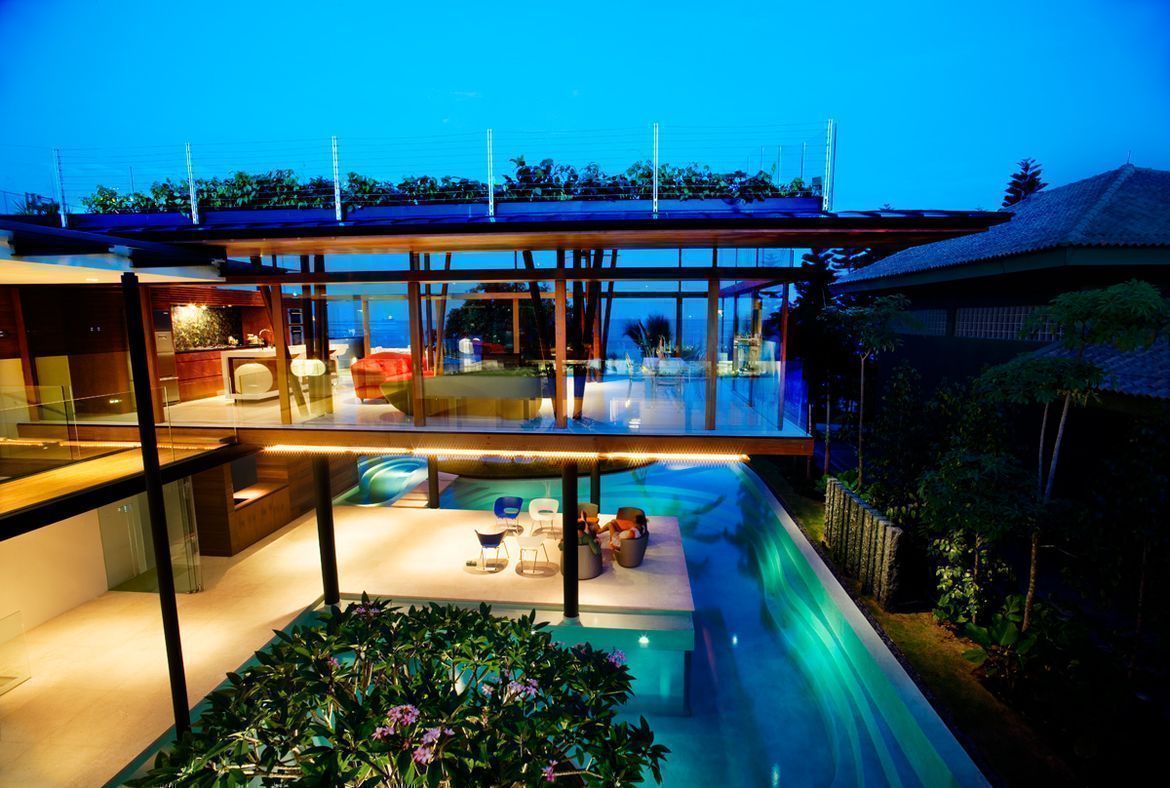 With all these amazing features, it's not surprising that the Fish House in Singapore was named by Gizmodo as one of the five most relaxing houses in the world in 2012. "Property porn doesn't go more luscious than this," says Gizmodo of Stephen's masterpiece of a home.
We couldn't agree more.
Photos courtesy of Stephen Fisher
---
This article first appeared on Cromly