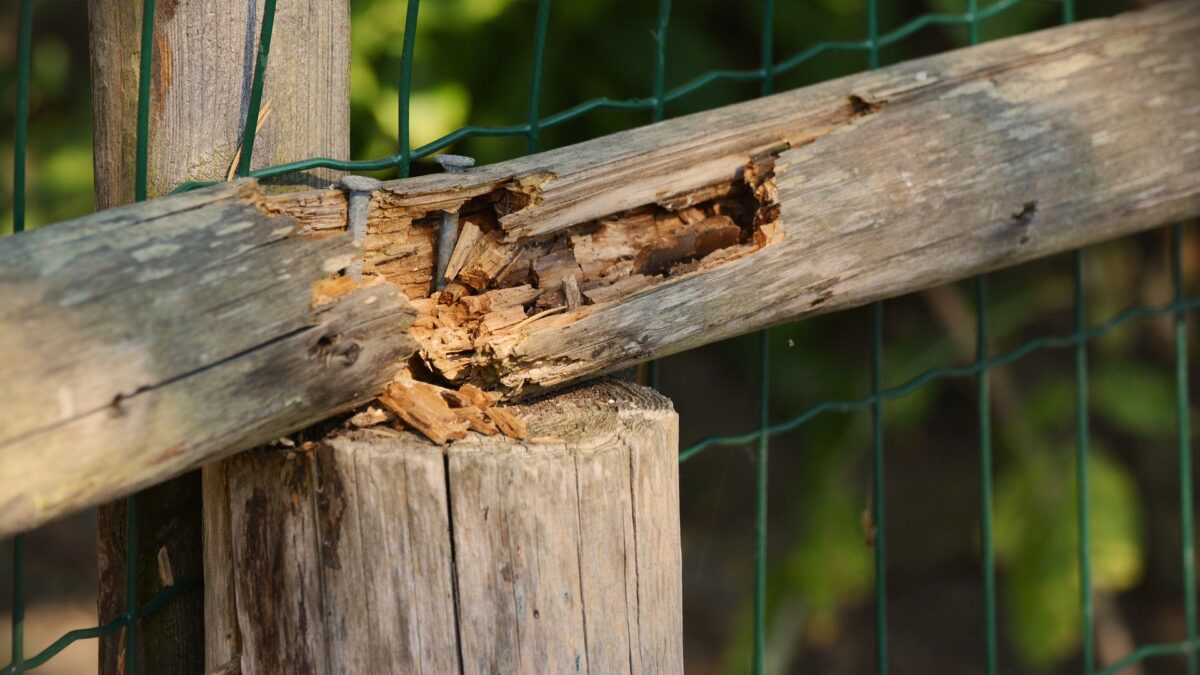 In this article, we look at what termites are, and how they destroy your home. We'll also highlight the areas of your home that are the most vulnerable to termite infestations:
What are termites?
Termites are insects which are detritus feeders. That's just a fancy term that means that they feed on dead plants and trees.
Now, termites are tiny, and they look harmless and insignificant; but they achieve strength in numbers. A termite queen can lay up to 160,000 eggs per year, and she'll do this for a total of five to 10 years. A termite colony can consist of millions of termites; 95% of these termites are worker termites, and the remaining 5% are soldiers.
Here's another mind-boggling fact about termites: while the average termite is only 0.6cm in size, it feeds for a whopping 24 hours per day!
How can termites wreck your home?
Termites are known to invade ceilings, windows, door frames and wall panels. Out of all the pests that you might encounter at home, termites are considered to be the pest that have the greatest potential to wreck your home.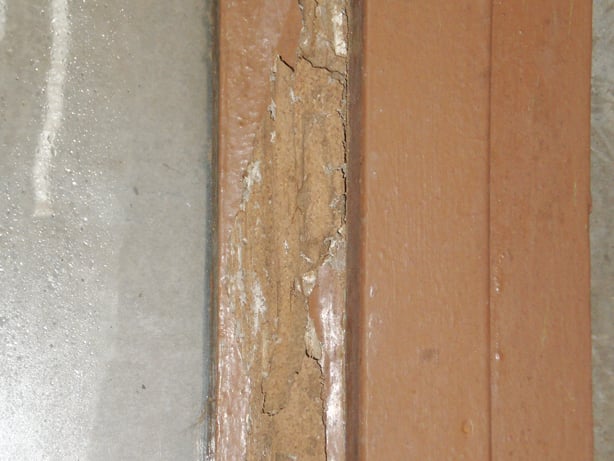 Apart from damaging architectural elements, termites can also cause damage to electrical wiring and conduits.
Home owners:  what should you know about termites?
If you are a property agent or homeowner, you can start by understanding where termites are often found. From here, you can do regular checks of your home or client's property; this allows you to react fast if you find that termites are present.
The following map identifies the "risk areas" or hotspots where termites tend to congregate: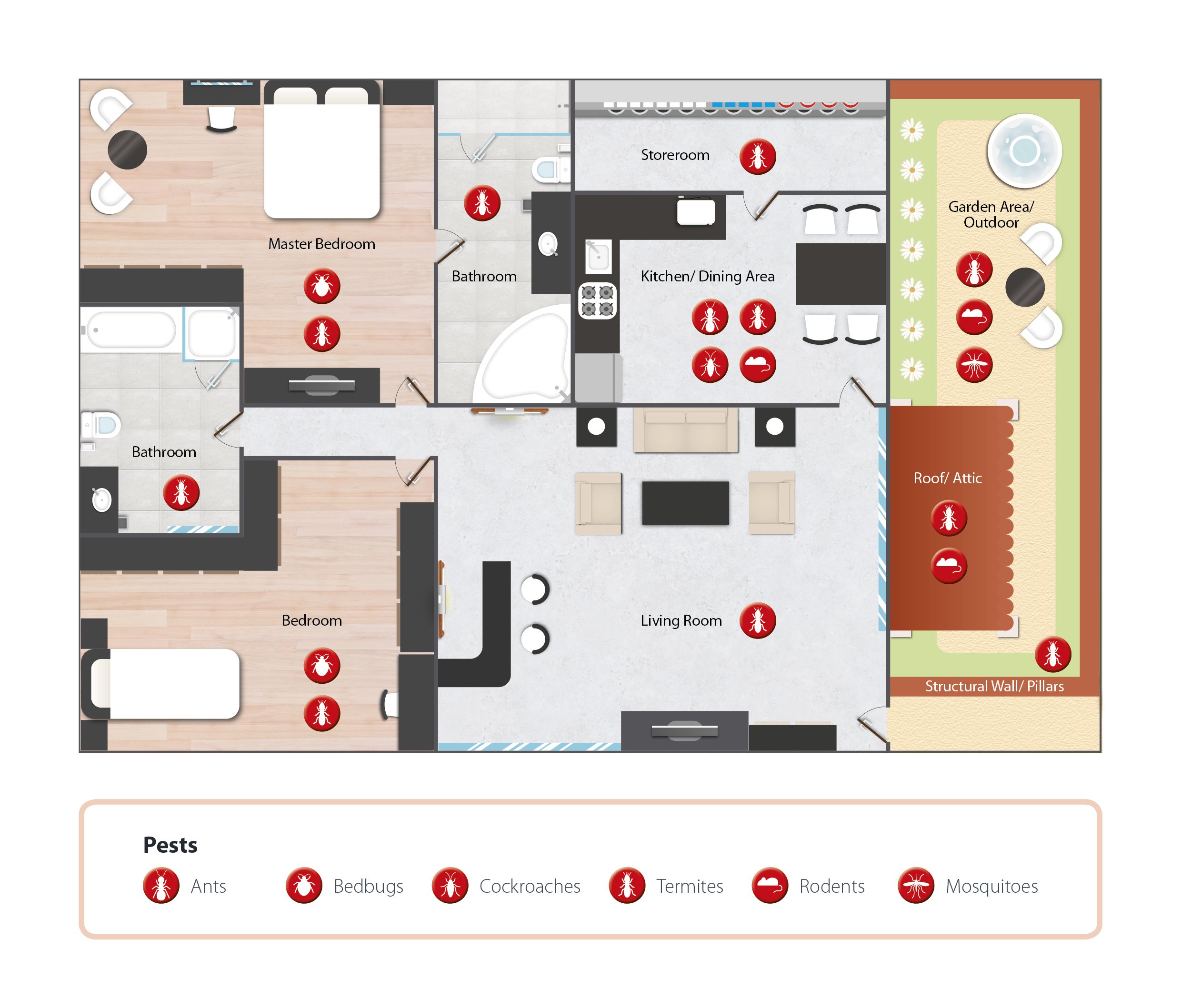 The key termite risk areas to take note of are:
Bedrooms
Bathrooms
Storerooms
Kitchen / Dining Areas
Living Rooms
Garden Area / Outdoors
Roof / Attics
Structural Wall / Pillars
What should you do if your home is infested with termites?
If you notice termites within your home, the best course of action is to NOT take things in your own hands. This means don't shift any furniture, don't attempt to use a DIY spray, and don't try to scrape anything off.
Instead, take photos of the areas where termites are present, and contact a pest control expert such as Rentokil. We'll be able to help you contain the situation, and minimize the damage to your property.
Are you a termite pro, and are you equipped to protect your home from termites? Take this fun quiz to find out!