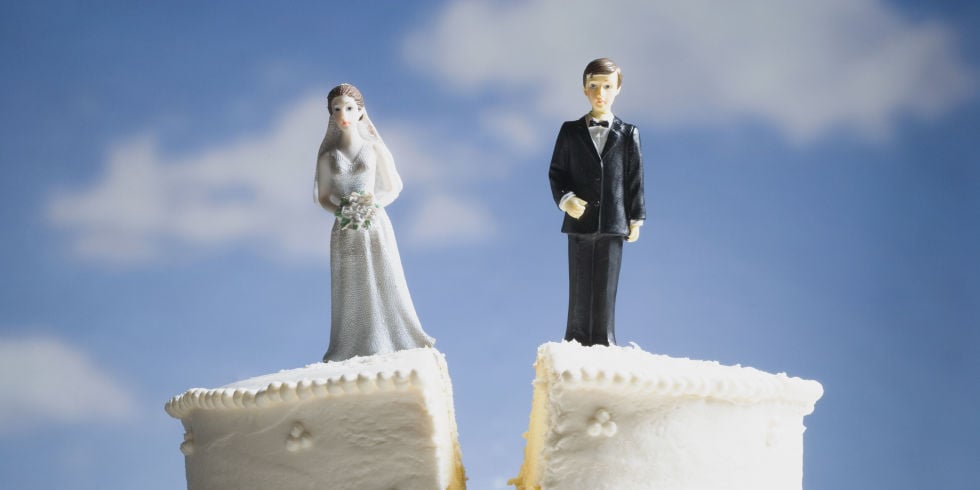 Like most Singaporean couples, I BTO-ed my first home under the Fiance-Fiancee scheme in 2012. We had an early queue number due to an increased number of ballots for staying near parents. On top of that, we almost obtained the maximum grant from HDB (based on proximity and joint income levels). By 2017, we collected keys to our new home.
Quite honestly, most new flats look like condominiums nowadays. They also provide ample amenities such as supermarkets, convenience stores, childcare services etc… It was the perfect Singaporean dream.
But then, I got divorced
Unfortunately, life doesn't always go the way you want.
After two and a half years, I found myself finalising my divorce papers – indeed, we had not fulfilled the five year Minimum Occupancy Period (MOP) yet. Looking back, I guess you could say that we were victims of the very Singaporean "kanchiong" and "kiasu" mentality that led us to book a flat when we were way, way, way, too young.
In a nutshell, our property now belongs to my ex-spouse. Though we were given joint custody of our child, my ex-spouse, through Care and Control, formed a family nucleus with our child and was then able to take over the ownership of our BTO flat.
We worked out a financially-fair outcome for this transfer as well – a price that I probably was not able to afford if the tables were turned. Whilst my ex-spouse and I had our differences, we are both in a good place now and I definitely am happier that we did not have to return the flat to HDB at a (most-likely) lower price.
After all, it is quite likely that ultimately our child will benefit from this.
And so, I embarked on my "solo" search for new accommodation
The only options presented to me were:
Rent – In Singapore, it really doesn't make sense to rent long term if you are eligible for a flat. Since I am able to form a family nucleus, I'd rather service a loan than pay rent. At least I can use my CPF and not feel entirely cash strapped every month. Plus, I have a kid, so just renting a room and having other strangers in the house is not an option.
Buy a new flat as a second timer – With a young child, I couldn't wait for flats to be built. Balloting and queuing is quite a long and arduous process. Most new, Built to Order (BTO) flats take two to three years to complete.
Buy a private property – I would need my parent's help for this, as the overall cost and down payment on a private property are high (25 per cent down payment at minimum). My parents need the funds for their retirement though. And while one other option is a cheaper private property, the alternatives would put me too far away from where my child lives (as I mentioned, we have joint custody).
Buy a resale HDB – By way of elimination, I arrived at buying a HDB resale flat, albeit with my parent's names as essential occupiers to form a family nucleus (since HDB recognises me as a single under 35). My parents had to sell their existing property, so as not to attract the Additional Buyers Stamp Duty (ABSD) when doing this.
My main considerations getting a HDB flat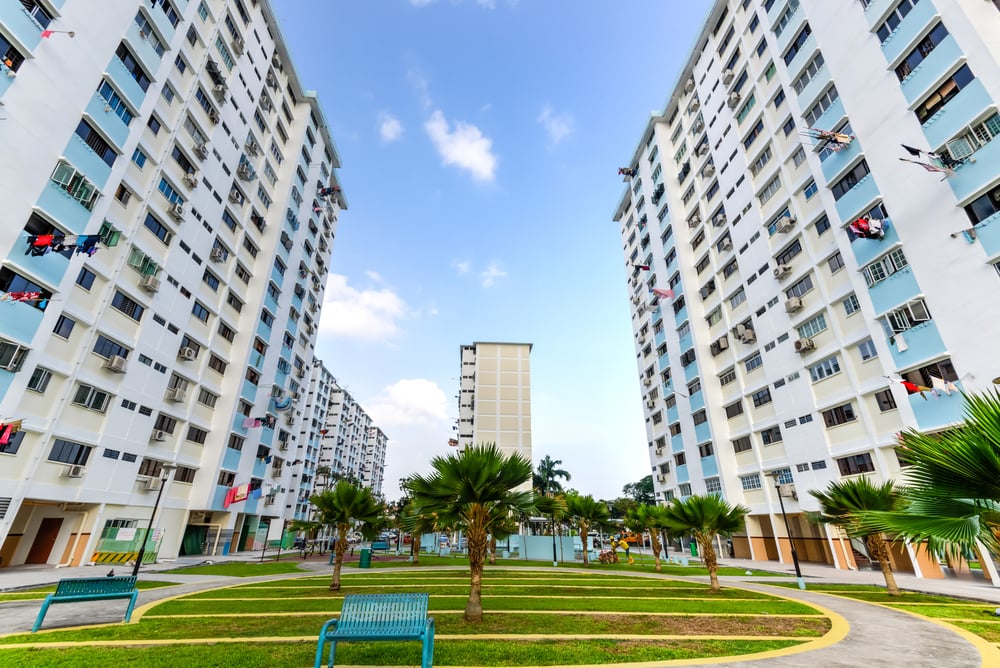 Size: It had to house my parents, myself, and my child. I needed nothing smaller than a four-room HDB flat.
Location (Queenstown): This was an intentional restriction. As mentioned earlier, my primary objective was to live as close as possible to my child.
Budget: A maximum quantum of $450,000.
That said, because of the price and location, I wasn't left with many choices when it comes to tenure of the property. I could only opt for the older flats around 50 years old. I will discuss in the next section how this affects the affordability of my purchase.
Using 99.co's listings page to filter the above criteria really helped me to save up on time and effort when it came to shortlisting units for viewing. I only viewed three places and settled on one of them within a month.
The main barriers to getting a place as a divorcee
Not qualifying as a nuclear family meant I had to bring parents in to stay with me. Now, in an ideal world, I would have gotten my own place. But people under 35 are not eligible for a HDB. Private property was also firmly out of reach for me. Therefore, I had to get a place with my parents, whom I am fortunately on good terms with. I could not have imagined such a scenario before it became a need.
Getting a loan… was not difficult. I would consider myself a middle-income salaried worker. Because I had listed my parents as "essential occupiers" instead of "co-owners", the procedure with the bank was rather breezy. Also, my parents are unemployed and would not have been able to get a loan, hence they are essential occupiers instead of co-owners.
The major hurdle is really the CPF restriction on buying older flats. At the time, CPF withdrawal limits for HDB flats with leases of less than 60 years remaining were capped. I could use CPF only up to a pro-rated Valuation Limit (VL)*, and I was slapped with a 52 per cent withdrawal limit.
And as a bank loan has maximum financing of 75 per cent (as opposed to 90 per cent from an HDB loan), it meant I can only use CPF to service part of the monthly loan repayments – the rest has to be paid for in cash.
There are other ways to go about this amount – you should do your research and select the most comfortable arrangement for yourself financially. For example, you are allowed to make full monthly repayment with CPF until you have reached the limit (52% in this case), and pay fully in cash thereafter.
(The rules on CPF usage have been tweaked lately. You can now use CPF up to the full VL, so long as the lease on the flat will last until the youngest listed buyer is 95 years old. For example, if the flat has only 50 years remaining, but the youngest buyer is 45, they can still use their CPF up to the full VL. – 99.co editor)
With some family financial planning, my parents and I managed to work out a comfortable and affordable plan for us to proceed with the purchase.
*The Valuation Limit (VL) is the property valuation or price, whichever is lower.
An FYI to anyone who will be using the HDB resale portal for sales/purchase of their homes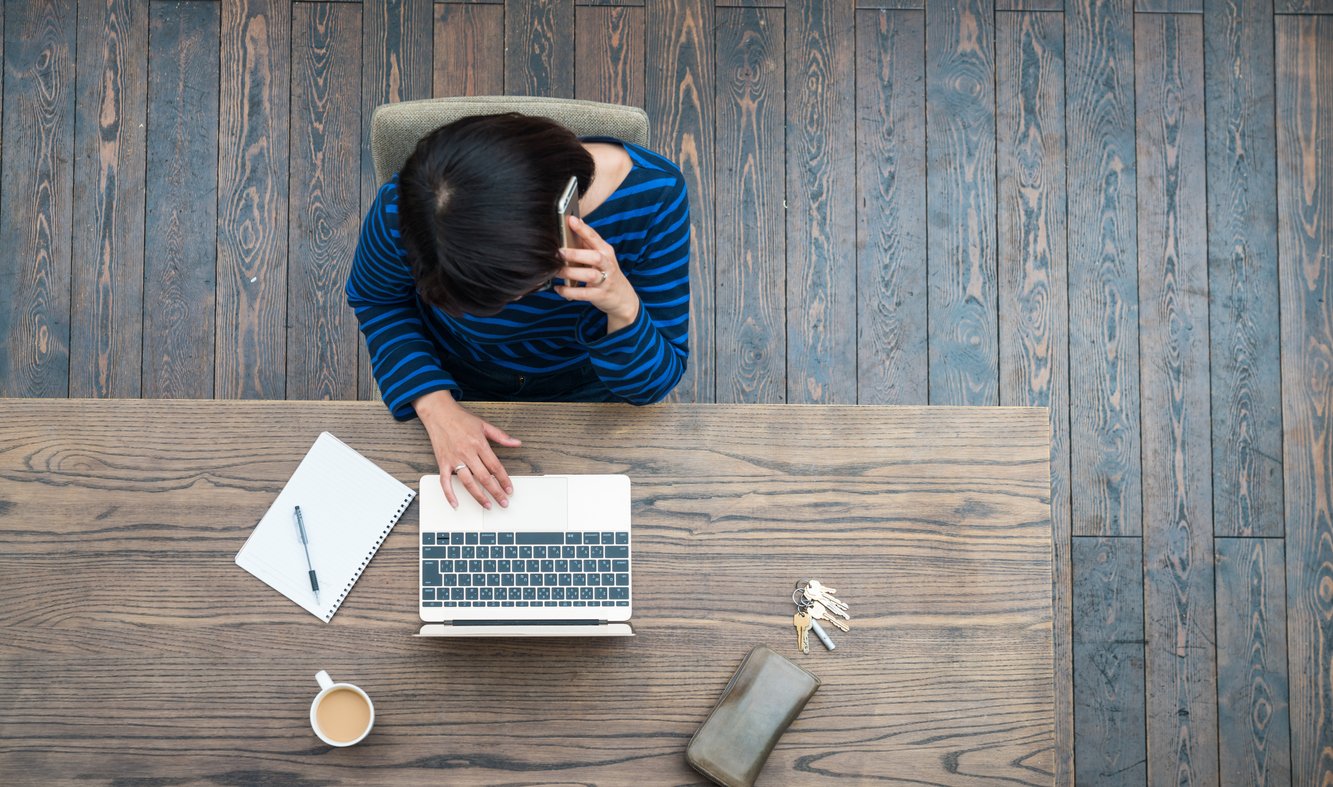 It's probably worth noting that while both the HDB portal and HDB Resale Portal are hosted by HDB, I have a feeling that they run on different databases and one does not automatically/immediately update when a status has been changed on the other.
For example, I could not list my "intent to buy" on the Resale Portal because it would seem that I was still the owner of my previous BTO on the system (although the transfer was already done months before). Upon visiting HDB main branch (not even my own branch office), they mentioned that the manual update was not done therefore it was not reflected in the Resale Portal.
Thankfully, the customer service staff at HDB Main Branch were helpful and efficient – I was able to lodge my Intent to Buy immediately after my visit. Main point is – be mentally prepared.
Since everyone makes a big deal out of renovations…
Thankfully, I chose a place where major renovations were done to essential areas in the house (kitchen and bathroom). Upon viewing the place at least five times, we decided that we could make savings on bigger ticket renovation items. Most of the potential work to be done only involved carpentry, painting etc. Most were only cosmetic changes that didn't cost much. We got lucky in this respect.
Being divorced is a setback, but doesn't mean your life needs to take a bad turn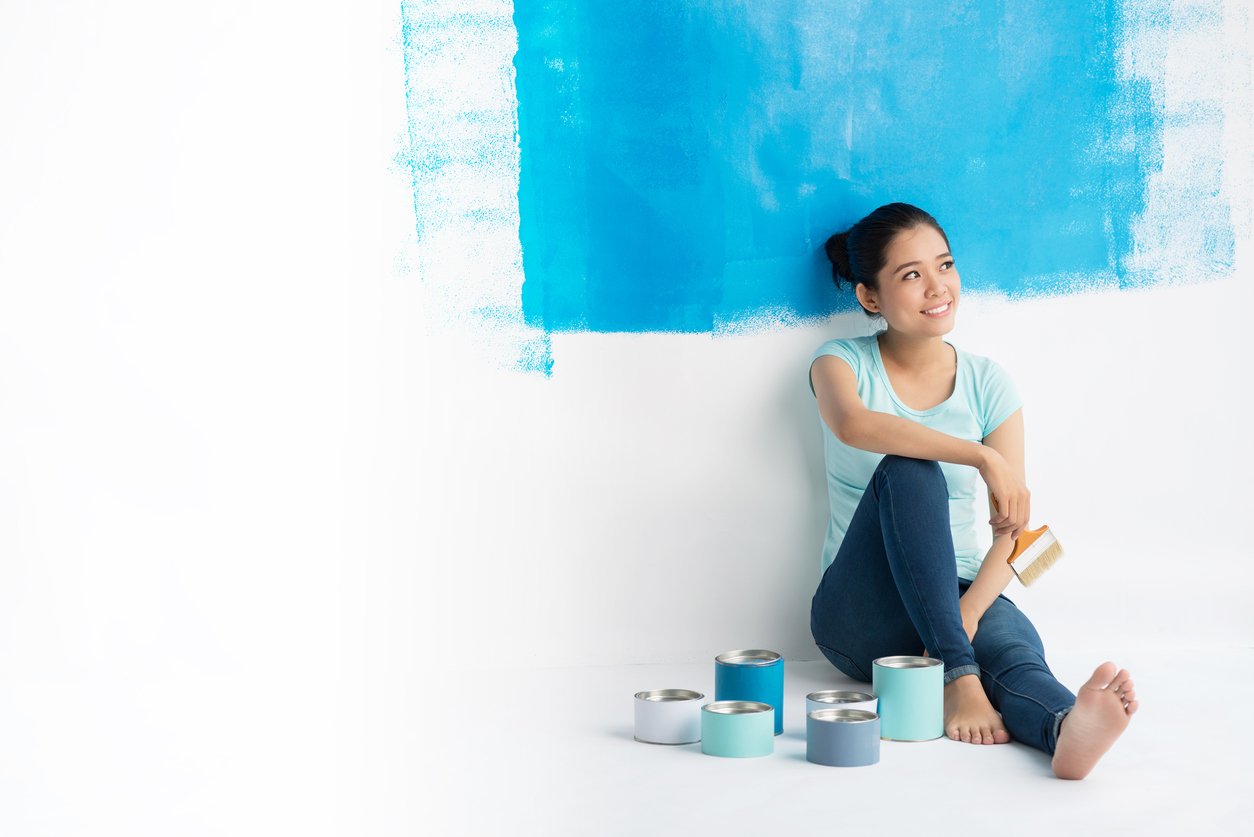 I think in Singapore, it is true that many divorcees find searching for a home challenging. To anyone in a similar situation as me reading this, here's what I'd advise:
Ask yourself what your needs vs what your wants are. Make sure you're aware of your primary and secondary objectives. Do your homework on what the limited options you have.
I was not eligible for any grants because of my history with the BTO flat. It was thus important to calculate my budget for my new home in more exacting detail.
As a working parent, I did not always have the luxury of taking time to view the properties. That's why it's really important to make the most of the time spent on these visits.
The key is to stay practical, and remember you can change your housing situation later
Your immediate housing needs, right after your divorce, may not be to your exact preferences. They may also involve some uncomfortable situations, such as having to rent out a room to supplement the loan repayments (if you've just taken over the whole unit), moving in with parents, or moving to a much smaller home than you're used to.
But stay practical and focus on covering your needs, without overstretching your finances. The faster you stabilise your financial issues and living needs, the quicker you can start saving and investing again; and there will be time further down the road to change your housing situation.
—
Are you a divorcee looking for a home? Voice your thoughts in our comments section or on our Facebook community page.
Looking for a property? Find the home of your dreams today on Singapore's largest property portal 99.co! You can also access a wide range of tools to calculate your down payments and loan repayments, to make an informed purchase.