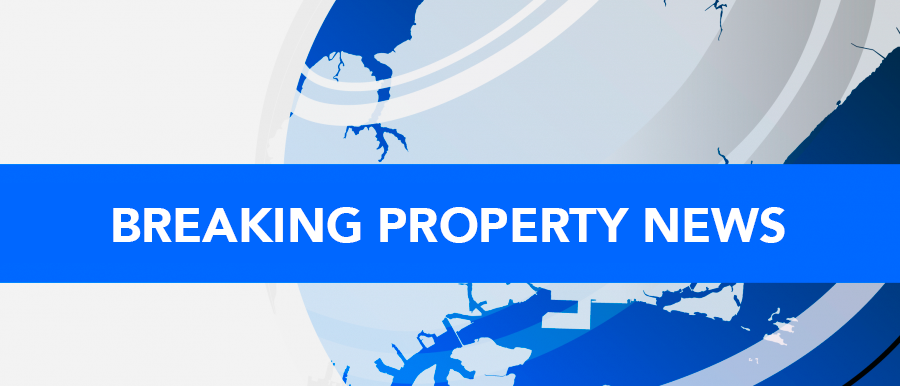 We're seeing more flexibility in housing grants, with a new announcement by HDB today. You can get a housing grant as early as 21 now, even if your spouse is a foreigner. Here's how it works:
What are the rules changes?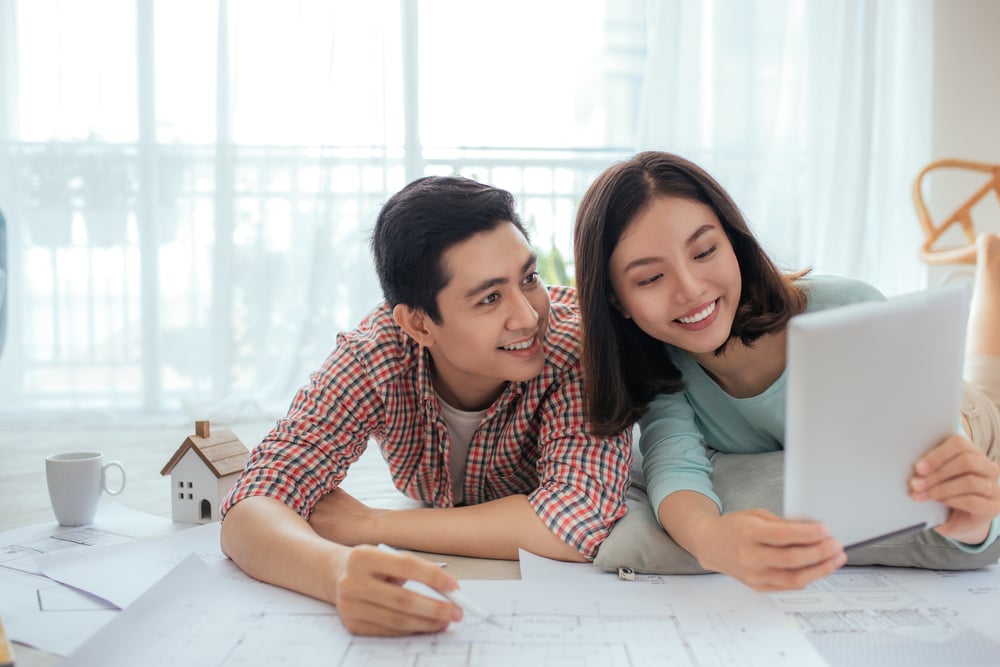 Singapore citizens who are married to foreigners, and are 21 years or older, can now qualify for housing grants of up to $40,00o the first time they buy a resale flat. This is an expansion to the new Enhanced Housing Grant (EHG), which we explain in this article. The main difference to this group of buyers is that, under the previous rules, they would have had to be 35 or older to qualify for the grant.
This tweak will make it easier for young Singaporean couples – with one non-citizen spouse – to quickly get a flat and get settled in. The government is really pushing that birth rate, huh?
This latest change more or less completes the objective of the EHG, which is to drive greater availability and flexibility in homes. At the same time, it creates a bit more support for the frankly lackluster resale flat segment.
Is this what the resale flat segment has desperately needed?
We wouldn't celebrate. Even deeper policy changes than this – such as flexibility in using CPF to pay for older flats – have only barely made an impact. Resale flat prices edged up just 0.1 per cent in Q3 this year, for example, despite the attempt to prop up price support.
And in case you're not aware of the resale flat situation, here's how prices have looked across Singapore for five years now: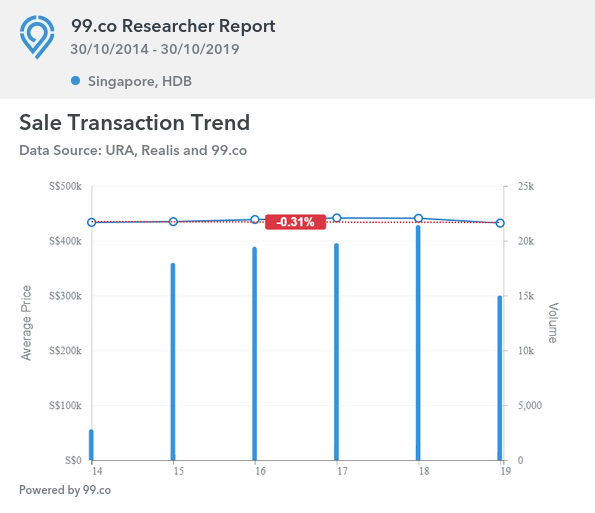 All the news about "record-breaking million dollar flats" really feels like mockery at this point.
But deny the instinct to cling to this sort of policy tweak as a rule-changer. First, the number of buyers it affects is too small to create an impact on the overall market. We don't know how many Singaporeans marry foreigners, but most Singaporeans are marrying other Singaporeans or Permanent Residents (PRs), to the disappointment of our social media xenophobes.
While the rule change matters a lot to this group (see below), it's not something that will fix the resale flat market.
Second, we've mentioned for some time that there's a record number of flats reaching their MOP. If we look at HDB's record of completed residential developments, over 27,000 flats are reaching their MOP in 2019. Another 50,000 or so could reach MOP in 2020 to 2021. In the years prior to this (such as in 2013, the last peak), the number of flats reaching MOP at once tended to be below 10,000.
Now a typical approach in Singapore is to buy a BTO first, and then sell after five years (or shortly after it), to upgrade to a condo. With this many flats reaching their MOP, there's likely to be a lot of supply hitting the market. Coupled with recent worries about lease decay, we don't see a chance for resale flat prices to rise significantly – at least not in the near future.
That being said, this is a major game changer for the small demographic it does affect
Being able to get your EHG (and hence your home) at 21 instead of 35 is a big deal, for the couples who are affected. 14 years is a long time to be stuck with your parents, or to pay for temporary accommodation.
By lowering the age to 21, we have a win-win situation. These couples save money and many start their families sooner, while sellers see at least a slight bump in prospective buyers. In an ironic sort of way, solving our ageing population comes from catering to our younger population.
Do you think this will help the resale flat market? Voice your thoughts in our comments section or on our Facebook community page.
Looking for a property? Find the home of your dreams today on Singapore's largest property portal 99.co! You can also access a wide range of tools to calculate your down payments and loan repayments, to make an informed purchase.