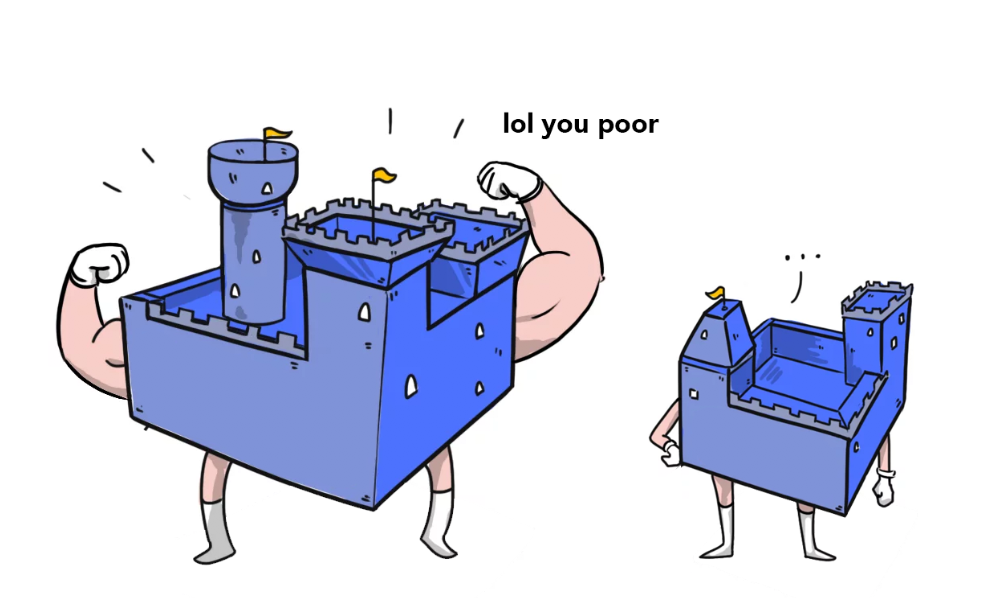 5-room HDB flats have always been the dream amongst middle class Singaporeans. They're big and spacious – especially the old ones built before 1997. Plus, they're the closest thing to a condo some of us will ever get to. 
On the other hand, the humble three-room flat doesn't get much love. They're smaller and are often seen as 'low-class' options – as my snotty neighbour used to say back in the 1990s. Today, she'd probably say 'low SES.'
>"You see ah girl, if you don't study hard next time you'll be low-class, live in three room flats"
Well, that's entirely ridiculous because:
1) the phrase 'low-class' is only used by people who are indeed low-class,
2)  a three-room flat is a genius choice for Singaporean millennials in 2019.
Allow me to explain the latter.
Many millennials are opting for fewer (or no) children. All the more they should save on space and get a three room flat.


In case you missed it, Singapore's birth rate is pathetically low. (It's not even at the replacement rate, meaning that if it goes on, Singaporeans will become extinct.)
The previous generation had two, three, four, or even five kids. Today, that's the exception, not the norm.
If there're fewer kids running around, do we really need that many extra rooms? Not really. These extra rooms, unless in the unlikely scenario are rented out, only serve to accumulate clutter and other unnecessary things (and maybe become a fire hazard in the near future). 
If you can't afford a five room flat, you're stressing yourself for no reason.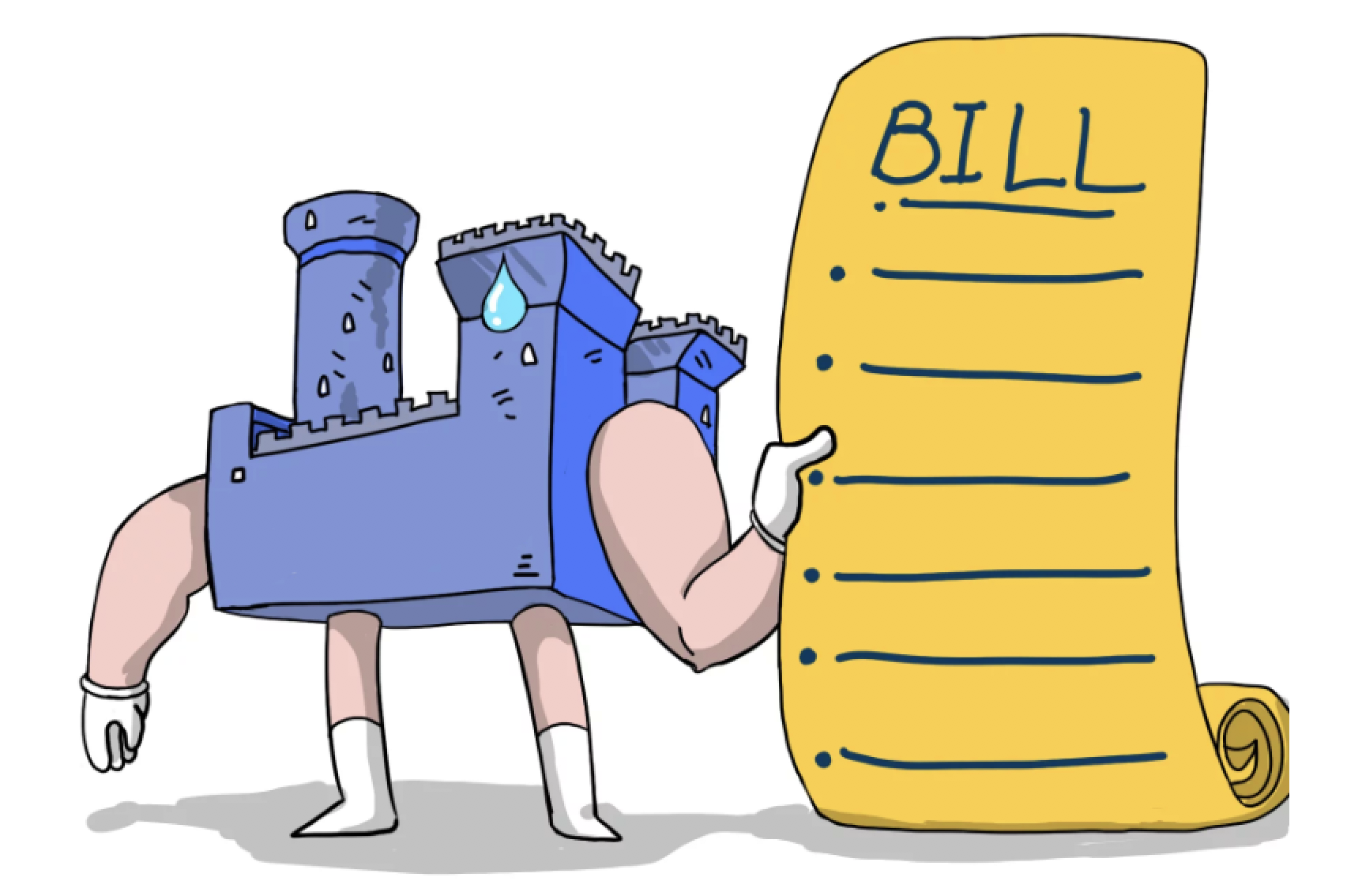 This doesn't apply just to HDBs – but all to property in general. Space is expensive in Singapore. But you already knew that. That's why the price difference between a 5-room HDB flat and a 3-room HDB flat in a mature estate can easily exceed $200,000.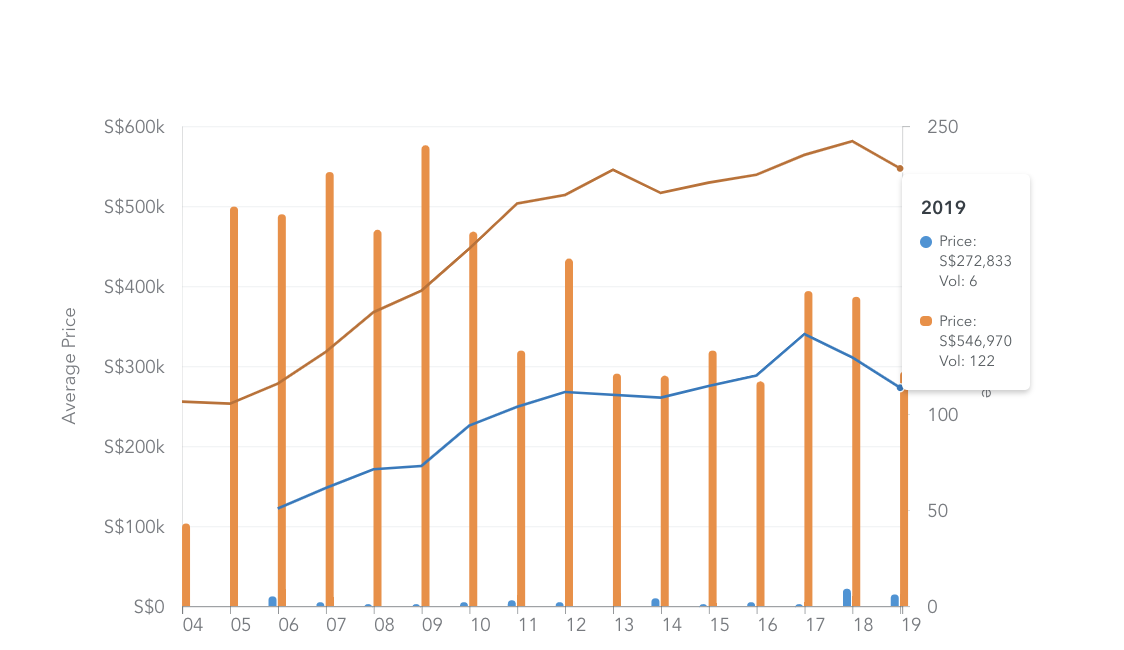 Let's use Clementi as an example. An average three room flat costs $272,833, and its five room flat counterpart goes at $546,970. Assuming you apply for a $50,000 Family Grant – the monthly loan repayments will be $617 for the three room flat, and $1,377 for the five room flat, or a difference of $760 per month, or $40,200 over five years, or $91,200 over 10 years. 
This might not seem much, but it can make all the difference to young couples with entry-level salaries trying to save up for an emergency cash cushion, or a decent amount to invest into the stock market for wealth accumulation.
Remember, because of the rule of compounding, money saved in your 20s is more valuable than money in your 30s, 40s, or even 50s.
But what about HDB capital appreciation?
The 10 year capital appreciation for 3-room and 5-room HDB resale flats is 21.77% and 28.07 respectively, but keep in mind that these are 10-year-returns. Since 2014, when the government clarified that the 99 years lease has always meant 99 years, HDB resale prices have slumped and remained stagnant ever since.
Yeap, the big G has time and time again stressed that HDB prices will continue to be affordable.
While this means it's a fantastic time to buy a HDB resale flat now, it also means you need to be prepared to lose money if you do sell it later down the road.
These days, the only sure way you can 'make' money with a HDB flat is through the BTO process, but even that may not be as lucrative after taking into consideration all the other costs people forget about, such as CPF Accrued Interest and the agent fee. 
With such grim prospects facing HDB resellers, perhaps it's a better option to spend less on what is clearly not an asset – meaning a smaller, more affordable three room flat might be the safer, wiser choice. 
Okay, so now what?
If nothing else, understand this from this article.
Rapid capital appreciation of HDB flats is unlikely because they have to remain affordable to the public
That means the longer your money is locked up in a HDB flat with rooms you don't use, the more your opportunity cost will be.
Buy the smallest HDB flat you need, then invest the remaining cash you have – your portfolio will thank you in the long term
Buy a home that suits your needs, instead of blindly throwing cash on getting a bigger home
Space is a luxury in Singapore. If you want to have more space just for the lulz, then be prepared to pay the price.
Buying a small three room flat can be a genius move (and not 'low-class' at all) because it maximises your liquidity to allow you to invest elsewhere
A caveat: If you know exactly what you want to do with the extra space, then please go ahead. 
Before you raise  pitchforks and accuse us about not 'creating content for everyone' and all that, we acknowledge that a three room flat just isn't enough for everyone. 
If you're intending to have lots of kids to keep the species known as Singaporeans alive, or your elderly parents need to live with you – then you definitely need a bigger HDB flat.
About Ruiming He
Looking to sell your property?
Whether your HDB apartment is reaching the end of its Minimum Occupation Period (MOP) or your condo has crossed its Seller Stamp Duty (SSD) window, it is always good to know how much you can potentially gain if you were to list and sell your property. Not only that, you'll also need to know whether your gains would allow you to right-size to the dream home in the neighbourhood you and your family have been eyeing.
One easy way is to send us a request for a credible and trusted property consultant to reach out to you.
Alternatively, you can jump onto 99.co's Property Value Tool to get an estimate for free.
If you're looking for your dream home, be it as a first-time or seasoned homebuyer or seller – say, to upgrade or right-size – you will find it on Singapore's fastest-growing property portal 99.co.
Meanwhile, if you have an interesting property-related story to share with us, drop us a message here — and we'll review it and get back to you.
Join our social media communities!
Facebook | Instagram | TikTok | Telegram | YouTube | Twitter