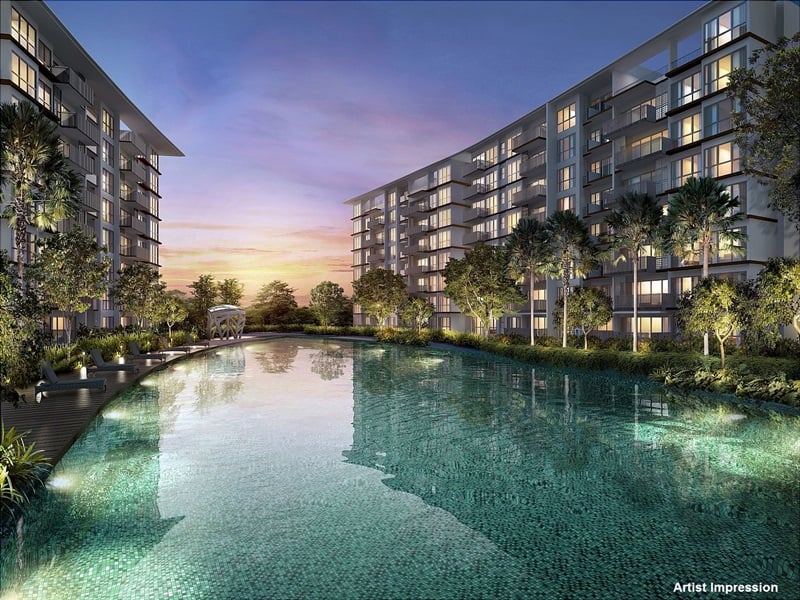 We've covered a range of interesting new launches in the next two months or so, and we expect the market to pick up. Why? Because housing prices have begun to bottom out, and many of these new developments have a lot of room for capital appreciation. Here are some of our top picks among new property launches:
Note on prices
These are new launches, so prices are tentative or indicative. They may differ significantly in the coming months.
Forestwood Residences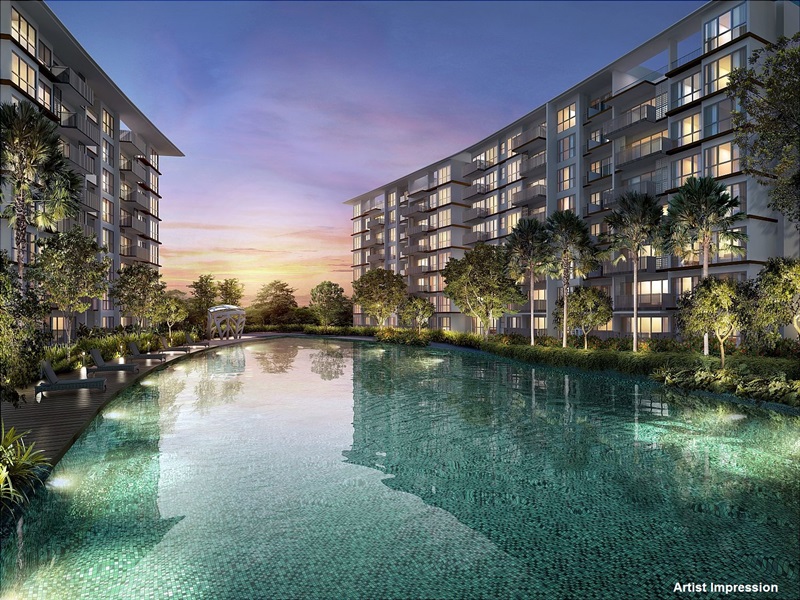 This is a City Developments (CDL) condo between Lorong Liew Lian and Paya Lebar Road. It's a 99-year leasehold, located just five minutes from NEX (this is a transport hub and major retail mall). It's expected to have between 465 and 500 units. The condo is about five minutes from Serangoon MRT station.
The launch should be sometime this month (September 2016).
Main strengths:
The close distance to NEX is the biggest advantage for this condo. NEX is the one of the biggest malls in the North-East region, so it's nice to be within walking distance of it. In particular, we note that NEX has a 24 hour Cold Storage and Fairprice Xtra, and also a public library and cinema.
Serangoon is not the most central location. However, the development itself is quite close to the CTE and KPE for drivers; and even if you don't drive, Serangoon MRT is nearby. You likely won't notice any inconvenience.
Potential problems:
Some prospective buyers have pointed out that there's a flyover right in front of the Forestwood Residences site. The noise and traffic might be an issue, for some of the blocks located there. Still, we can only confirm that after the launch.
One other issue is that NEX is a madhouse on weekends – you may end up travelling somewhere else for food or leisure, even if it's within five minutes. And you may not appreciate the noise from the crowd.
Estimated price:
$1,300 to $1,400 per square foot.
Buy if:
You want to live within five minutes walk of a megamall, with all the convenience (and potential noise) that entails.
Queens Peak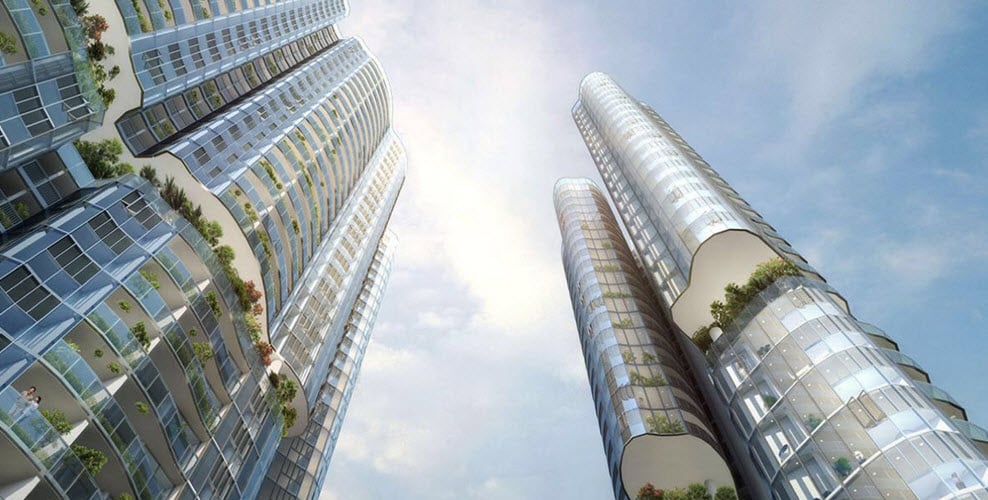 This is a 99-year leasehold development by MCC Land. It's located along Dundee Road, close to the Queenstown MRT station. The estimated completion date is 2020 though, so it may be a while before buyers can move in. There are 700 units available. 
(Update: Queens Peak has 736 units , 3 commercial units and 1 Childcare Centre)
That said, properties in Queenstown have a particularly devoted fanbase – people who live in this district tend to never leave if they can avoid it. Queenstown is a mature district close to the city centre, so Queens Peak naturally shares those advantages.
Like us on Facebook and we can update you on the launch. It should be between late September to early October.
Main strengths:
Location, location, location. Thanks to being in Queenstown, the residents will have access to many different malls and eateries. IKEA is nearby, as is Anchor Point mall and the apparently eternal Queensway Shopping Centre.
Potential problems:
Queenstown has a lot of amenities, but it is…how to put this politely…an area better suited to an older crowd. Expect to have to travel out to Orchard (which is admittedly nearby) for more excitement and nightlife.
The malls in this area – while there are many of them – tend to be somewhat older and smaller. We suspect residents will still be travelling to town to get their shopping done, even if there are retail options in close walking distance.
Estimated price:
It should fall between $1,500 to $1,600 per square foot.
Buy if:
You want a place conveniently close to the city centre, without city centre prices. Also excellent if you don't need a ton of leisure activities, and are happy with just having your groceries and suppers close by.
Alps Residence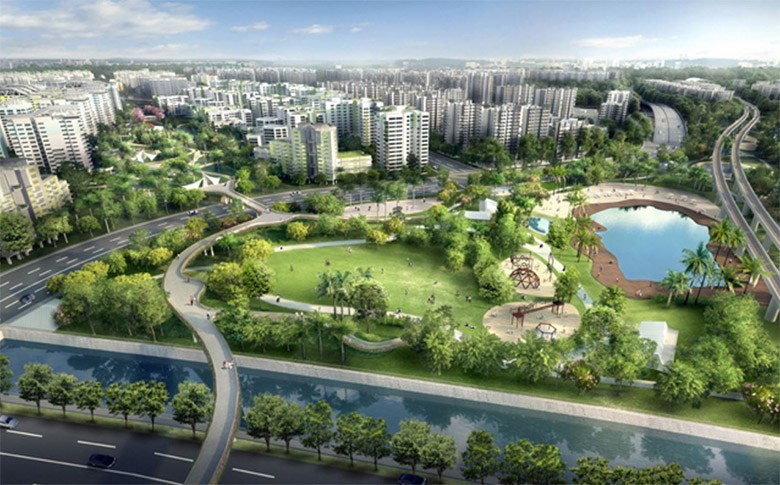 This is also by MMC Land, which bid for the plot along with Queens Peak (see above). Alps Residence is located along Tampines Avenue 10, and you might notice the other IKEA is in Tampines too (is MCC Land following them or something?)
Alps, as the name implies, is modelled on the lifestyle of the Swiss Alps. That's really hard to do without snow, or mountains. It's main pull will be the proximity to Bedok Reservoir Park, and the "hub" area of Tampines One and Century Square. There are also plenty of schools near here, including United World College, Poi Ching School, Junyuan Secondary School, and Springfield Secondary School.
This is a 99-year leasehold development, and the show gallery is now open (the launch should be sometime soon).
Main strengths:
If you're an active lifestyle type, this place is exactly right for you. Don't bother even looking at the others on this list. Proximity to Bedok Reservoir means easy access to bike trails, and water sports activities like kayaking and canoeing.
While the distance to Tampines One and Century Square are walkable, we'd still call it a little far. You'll find them a short drive maybe, but it's not a "pop downstairs and grab a bite at the mall" situation.
Access to schools in the area is a big plus, if that matters to you.
Potential issues:
This is far to the East, so be sure you're happy with East side living. If you don't have any use for outdoor activities, you might want to consider properties closer to the malls.
Estimated price:
$1,000 to $1,100 per square foot.
Buy if:
Your eyes light up when someone says "canoe", or you enjoy long jogs in the park.
Parc Riviera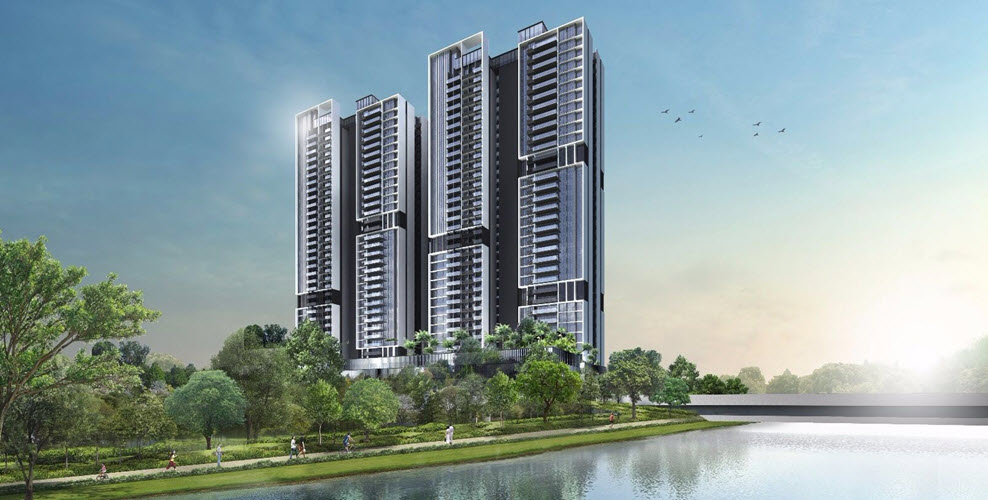 This is a 99-year leasehold property by EL land, with 752 units available. It will TOP only in 2020, so it's still some time away and we only have general details.
Parc Riviera is located across from the Sungei Pandan River, in the Clementi area. It's mainly riding on developments in the nearby Jurong Gateway area. Jurong Gateway is slated to be the "second Central Business District", and the High Speed Rail to Johor will have its terminus situated there – it's plausible that there will be increased demand here from tenants and buyers as well.
Clementi Mall and the new 321 Clementi, which is a short drive away, are already retail hubs of the area. 
Main strengths:
There's a lot of potential for appreciation, as the district has built up significant amenities over the past few years. We're actually going to say forget Jurong Gateway, and focus on what's going on in Clementi: the construction of malls here, coupled with plenty of established hawker centres and a soon-to-come cinema (in 321 Clementi), make it a convenient place to live.
You just have to be a little patient.
Potential issues:
None that we can identify yet, because we only have some basic details.
Estimated price:
$1,100 to $1,200 per square foot.
Buy if:
You want something that's likely to appreciate significantly over the long term. Also if you are a big fan of hawker dining, even when malls are nearby.