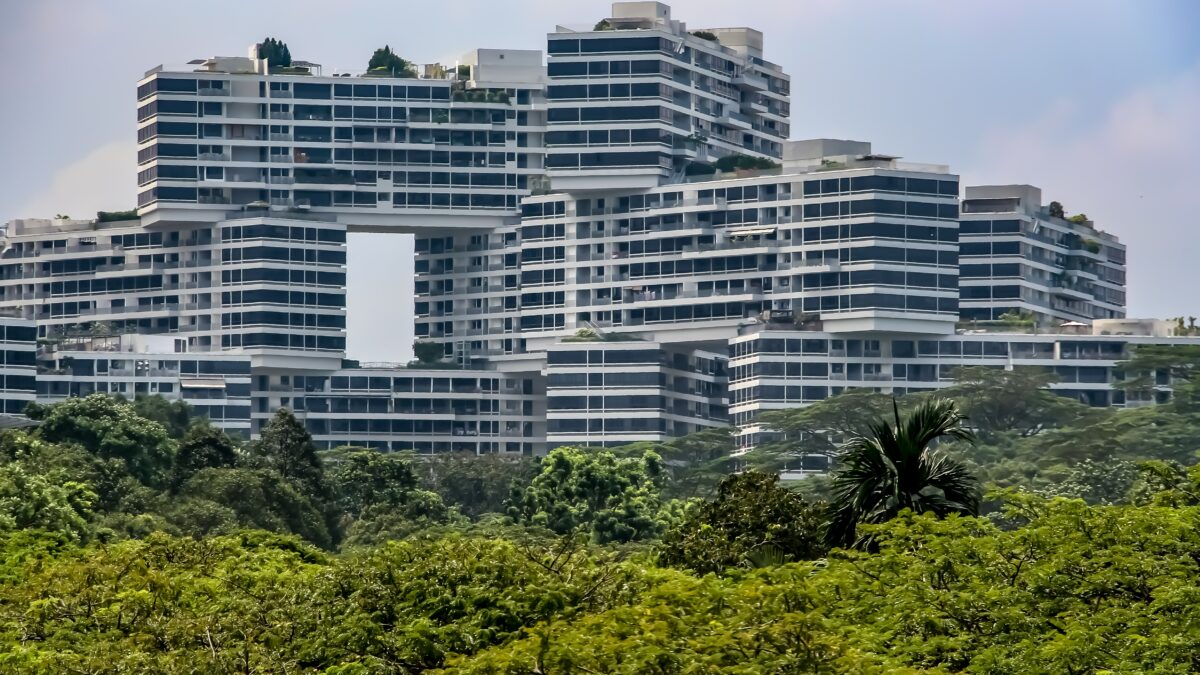 Driven by factors such as economic growth and upgrader demand, prices of private residential properties increased by 5% in Q4 2021. In comparison, Q3 2021 saw a 1.1% price increase.
According to the real estate statistics released by URA on 28 January, prices were up by 10.6% in the whole year of 2021, lower than the 2.2% increase in 2020.
Christine Sun, Senior VP of Research and Analytics at OrangeTee and Tie, pointed out that Q4 2021 marked the highest quarterly increase since Q2 2010 when prices rose by 5.3%. Likewise, 2021 marked the highest growth since 2010 when prices were up by 17.6%.
Prices of non-landed properties increased 5.3% 
Breaking down by the property types, non-landed homes saw prices increase by 5.3% in Q4 2021. Among the market segments, RCR homes saw the highest increase at 6.7%, followed by OCR homes at 5.7%. After a 0.5% dip in the previous quarter, CCR homes saw a 2.7% price increase.
This trend was also seen in the whole of 2021. RCR homes clocked the highest growth at 16.3%, followed by OCR at 8.8% and CCR at 3.8%.
Landed properties also saw an increase in prices at 3.9% in Q4 2021. Sun attributed this to the solid take-up of landed properties and a thriving Good Class Bungalow (GCB) market. Last year also saw several high profile GCB transactions by CEOs of TikTok, Grab, Razer, Secretlab, as well as crypto billionaire Zhu Su buying a GCB in trust under his three-year-old.
Overall, landed properties saw an increase of 13.3% in the whole year.
Rentals up by 2.6% 
Rentals were up by 2.6% in Q4 2021, with non-landed properties and landed properties seeing increases by 2.7% and 1.2%, respectively.
In the whole of 2021, rents were up by 9.9%, compared to 0.6% decrease in 2020.
Outlook for 2022
URA noted that these statistics largely reflect market trends before the new cooling measures were effective from 16 December 2021. The new round of cooling measures included raising the ABSD for second properties onwards and tightening the TDSR to 55%.
In line with these measures and rising interest rates, a slower price growth is expected for 2022.
"Prices may flatline in the first half of this year and pick up from the second half when the supply of new homes starts depleting. The impact of the new cooling measures, rising interest rates, and inflation may crimp buyers' spending binges," commented Sun.
"We estimate that private home prices may grow by up to 3 per cent this year."
At the same time, rental rates are expected to increase, given the increasing demand driven by factors such as the increased ABSD rates and construction delays.
Sun added that there will be an increase in foreigners renting as more sectors are hiring, estimating rents may rise faster at between 8% and 11% this year.
What do you think of these price trends? Let us know in the comments section below or on our Facebook post. 
If you found this article helpful, 99.co recommends How will the new cooling measures affect property activity? and Experts say HDB resale prices to remain healthy in 2022, but no double-digit growth anytime soon.
Looking for a property? Find the home of your dreams today on Singapore's fastest-growing property portal 99.co! If you would like to estimate the potential value of your property, check out 99.co's Property Value Tool for free. Also, don't forget to join our Facebook community page! Meanwhile, if you have an interesting property-related story to share with us, drop us a message here — and we'll review it and get back to you.