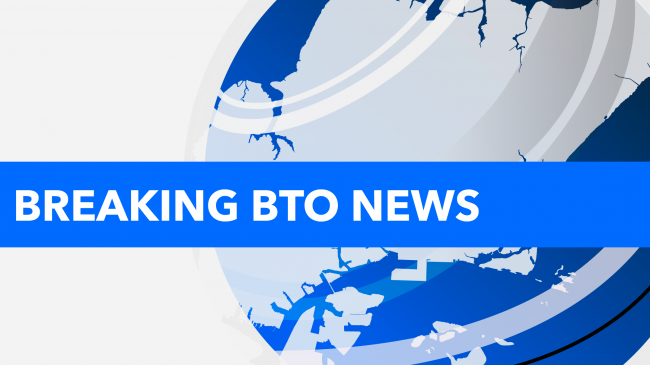 There is more to August 2019 BTO launch in Punggol and Tampines North than first meets the eye, according to our analysis. While there is nothing new about the locations (HDB has been launching projects in these areas for the past few years), these particular land plots might yield projects that are superior to others! Here's the 99.co view:
August 2019 BTO: Punggol

Number of projects: Two
What will be launched:
East Plot: 1,170 units of 2-room Flexi, 3-room, 4-room and 5-room flats
West Plot: 1,540 units of 2-room Flexi, 3-room, 4-room and 5-room flats
Biggest draw: Better sea views than other Punggol developments (for East Plot)
At first glance, it's easy to see which is the better plot for the August 2019 BTO projects in Punggol. Bordering the Punggol Promenade, the East Plot will likely be designed in a similar vein to the adjacent Punggol Point Cove (a BTO project launched in 2018). Should this be the case, residents can expect landscaped areas that open up directly to the shore, including communal sky gardens.
Hopefully, HDB will also include room for amenities such as supermarkets, kopitiams and childcare centres, given the large size of both projects.
Overlooking the low-rise lifestyle and F&B cluster The Coastal Settlement and Punggol Point Park, the West Plot will also have stacks facing the sea (technically the Straits of Johor), although these north-facing stacks will have the Pasir Gudang petrochemical complex on the opposite shore and directly in their line of sight.
Not only will east-facing Punggol BTO flats (in the East Plot) enjoy a better sea view towards the lush Pulau Ubin and away from smokestacks and flaring chimneys, the projects could possibly be one of the last sea-facing Punggol BTO projects along the shore! This is because the government will likely earmark most of the remaining – and more desirable – residential-zoned plots along the Coney Island channel for private developments (think Keppel Bay but in the North-east).
The two Punggol BTO projects in August 2019 will also be within walking distance of the future Punggol Coast MRT Station, which will open in 2023 as part of the North East Line (NEL) extension. A direct MRT link to the CBD in about 45 minutes will certainly appeal to many.
The Ministry of Education has also announced a primary school to be built in nearby Northshore Link, which will answer the question "Where will my children go to school?" that's surely be on the minds of many newlywed applicants of this BTO.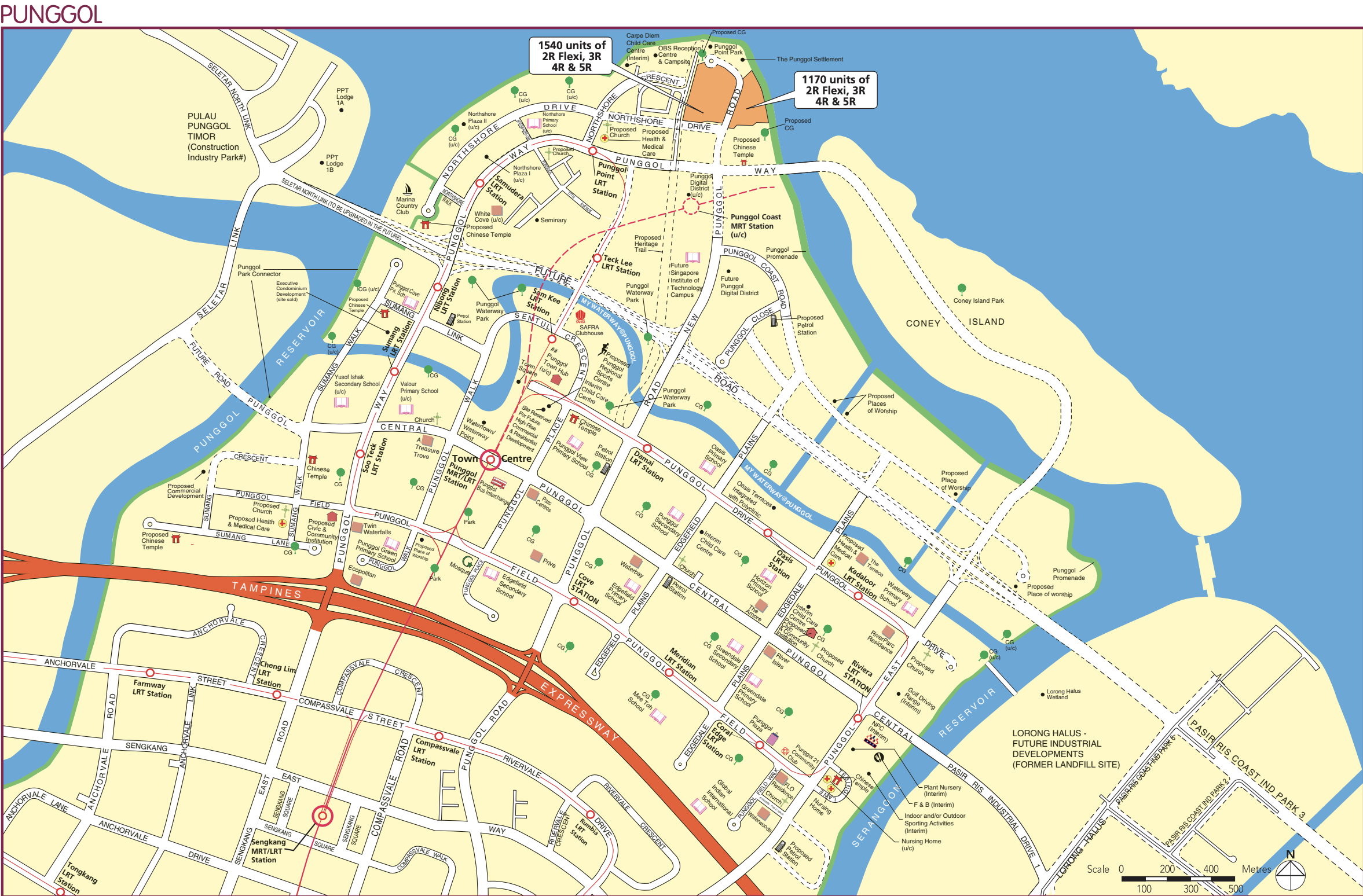 Apply for the Punggol August 2019 BTO if:
Being close to the Punggol Digital District and Singapore Institute of Technology university appeals to you, either as a homeowner or future landlord (note that the Executive Condominiums in the area, which there are a lot of, may appeal more to expat professionals, so you're probably looking at a student tenant base)
Be it for recreation or commute, you appreciate the Park Connector Network (PCN) in this part of Singapore. You'll be directly connected by park connector to nearby Coney Island and Punggol Waterway Park, as well as towards Pasir Ris and Loyang via Lorong Halus. This particular stretch of the PCN will also become part of a 150km-long Round Island Route!
Skip the Punggol August 2019 BTO if:
You drive. Punggol is notorious for its gridlocked rush hour traffic. Even though the government has announced it'll build more roads leading into/out of the town (and towards the KPE), there's enough reason to be sceptical whether these measures can cope with the future increase of residents
You are hoping for massive upside when selling after five years. Not only will take at least another two decades to reach its potential, you'll be competing with hundreds of likely sellers in Punggol North with similar goals for their recently-MOPed flats. HDB has also been increasing BTO prices across the board in the past two years, so your dreams of raking in 190% profit is long gone.
August 2019 BTO: Tampines

Number of projects: One
What will be launched:
East Plot: 640 units of 2-room Flexi, 3-room, 4-room and 5-room flats
Biggest draw: The Holy Retail Trinity of IKEA, Courts and Giant within walking distance
Another HDB BTO launch, another project in Tampines North. At least this one doesn't face the expressway or a major road unlike the May 2018 Tampines Greenvines BTO.
In fact, look closer and this may be the pick of the crop among BTO launches in the area. This project will be strategically located between the Tampines Retail Park – home to the oversized trio of Giant Hypermart, Courts Megastore and IKEA Tampines – and the future Tampines North MRT (unfortunately still 10 years to completion).
Going by the changes in the retail landscape however, the advantages of this location will disappear when an improved Redmart alternative gets you everything you need by the time you move in. The IKEA store and its cheap hot dogs could still be relevant, though.
The MOE has also announced a primary school to be built in Tampines North, which will cater to the large number of new residents in the area in a few years' time.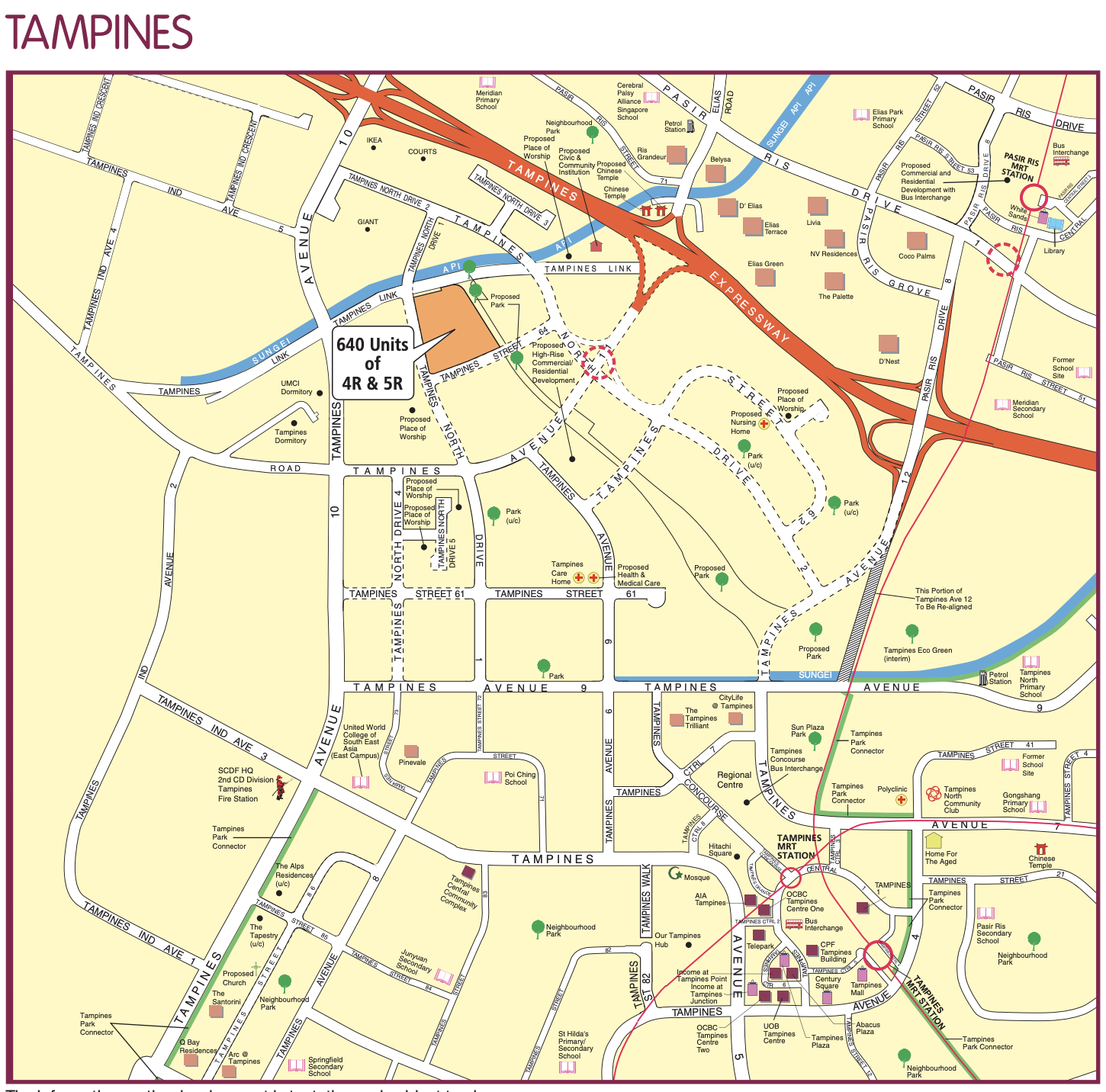 Apply for the Tampines August 2019 BTO if:
You're feeling lucky. With only 640 units and near to a future MRT station, this project will likely be several times oversubscribed. Bad news if you've been trying and trying to get a Tampines North BTO without avail.
You're a frequent flyer. This project is just a 15-minute car ride to the airport (or 10 if your Grab driver is a Lewis Hamilton wannabe).
You have a bike-and-ride routine. This project is next to a park that also serves as a connector to Tampines Central (where the current MRT stations are) some 2.5 kilometres away.
Skip the Tampines August 2019 BTO if:
You disagree that Tampines North qualifies as a mature estate. With HDB now classifying Tampines North as a mature estate, you'll be paying premium BTO prices despite the project being rather distant from Tampines Central where all the amenities are located. The Punggol project in the same launch might present buyers with more value.
You don't want to live near to a future industrial area. Looking at the URA Master Plan, we can see that the vast empty land west of Tampines Retail Park encompassing Lorong Halus has been zoned as Business 2, meaning that pollutive industries are permitted. This is unlikely to be a business park because of its location, so we feel that as Singapore expands this district might become Jurong Industrial Estate 2.0.
Much of the purple plots are still empty land, but these could be transformed into factories in time to come
You work in the city. A daily commute to the CBD, be it by MRT or car, isn't exactly straightforward from Tampines North. For drivers, Google Maps will tell you to drive on FOUR expressways (CTE, PIE, KPE and TPE) to get to and from the CBD to your home, if you do choose to live here. Those who rely on public transport (or cycle) will have to have to endure a 15- to 20-minute commute to Tampines or Tampines MRT.
The upcoming Cross-Island Line (CPL) and Tampines North MRT doesn't really matter to you as a resident. Firstly because it'll take until 2029 for the station to open (and will only take you as far as Aviation Park and Bright Hill, NOT Jurong), and secondly because the CRL won't provide a direct link to the city.
When more details of the projects are released on launch date, we'll be following up with a comprehensive launch analysis article. Stay tuned!
Do you prefer Punggol or Tampines? Voice your thoughts in our comments section or on our Facebook community page.
Looking for a property? Find the home of your dreams today on Singapore's largest property portal 99.co! You can also access a wide range of tools to calculate your down payments and loan repayments, to make an informed purchase.