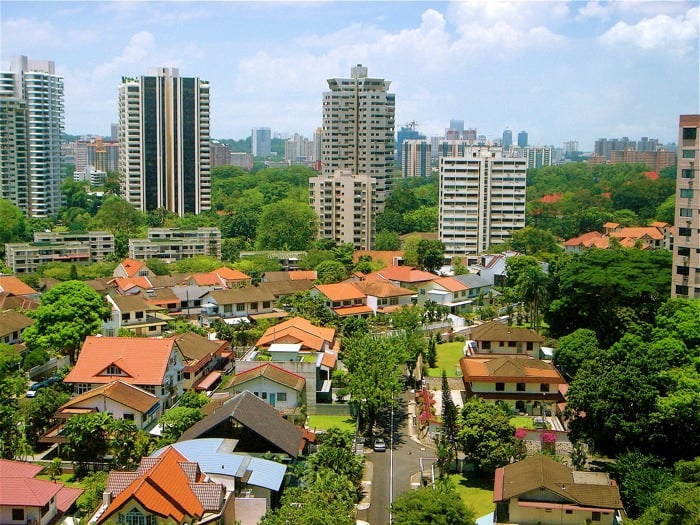 Shrugging off a soft market and bleak economic outlook, foreign investors continued to place high bets on property here.
Chinese developer Qingjian Realty recently bid $638 million for the Shunfu Ville collective sale site. The subsidiary of Hong Kong's Shun Tak Holdings took interest in a Cuscaden Road bungalow, making a $145 million offer.
Analysts who spoke to The Straits Times felt that investors, be it high-net- worth individuals, corporations or hedge funds, remain keen on the market's mid- to long-term prospects.
Over the next five to 10 years or more, investors believe that the island nation will have a stable government that upkeeps law and order, necessary for a pro-business outlook, they said.
"The investors are banking on Singapore continuing to be a trading hub for goods and services," said United Overseas Bank economist Francis Tan.
"They are buying into the Asean story, where the regional economies become more integrated, hence providing more business opportunities."
Mr Shaun Poh, executive director of capital markets at Cushman & Wakefield added: "Although the market is sluggish, Singapore is still a safe bet compared with other developing economies, which may pose more risk and have greater uncertainty."
Still, its property market is weighed by an inflow of supply, low tenant demand and government cooling measures. In 2015, the country's economy grew by a modest 2 percent, while many global economies experienced negative or no growth. The Ministry of Trade and Industry expects Singapore's economy to grow by 1 to 3 percent this year.
"Some investors are perhaps worried the US dollar may continue to strengthen against their respective (countries') currencies and they are putting their funds in Singapore property as a form of capital preservation," said CIMB Private Banking economist Song Seng Wun.
Check out The Straits Times for more.