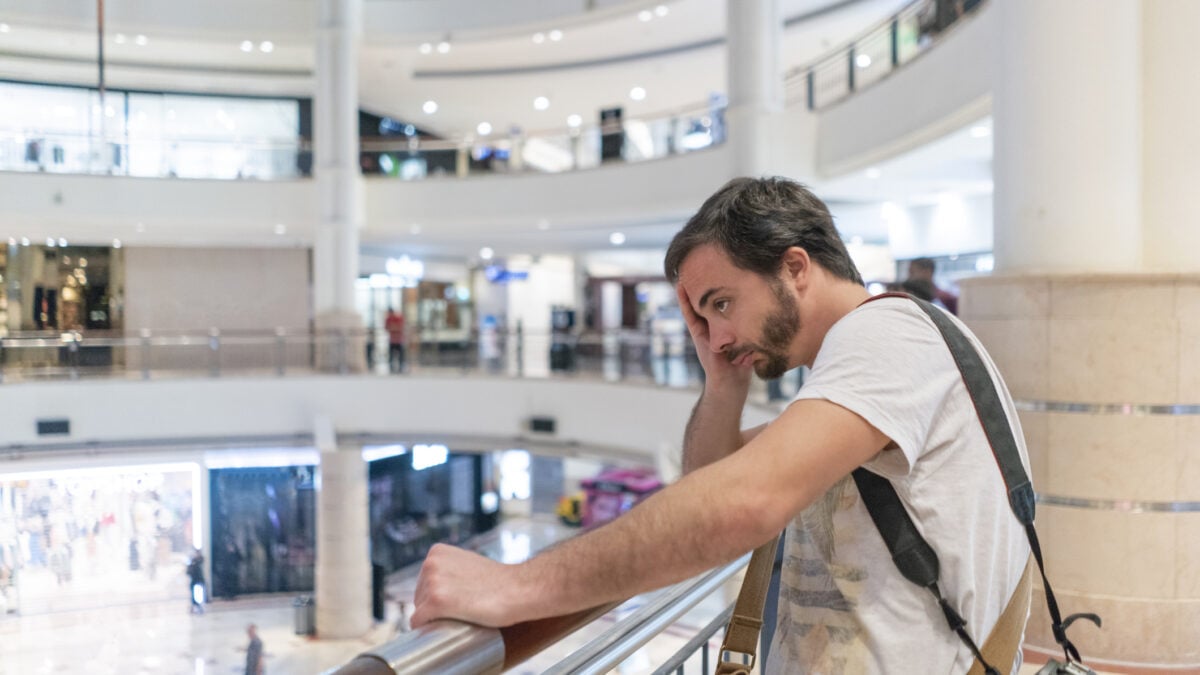 Even before Covid-19 struck, and more and more Singaporeans have been choosing to do their shopping online instead of at shopping malls. In fact, many of those who still go to Orchard Road are there for window shopping; to see and feel items before buying them — often for cheaper — online. This of course, isn't exactly good news for retail commercial properties.
Here at 99.co, we feel that shopping in a real store is an experience in itself; one that you can't replicate by clicking around on your mouse. But in Singapore, some malls just want to prove us wrong. E-commerce or not, these malls that are so bad that they now have as many patrons as an abandoned army camp on a weekend. As commercial properties, these five Singapore shopping centres desperately need some changes:
Singapore Shopping Centre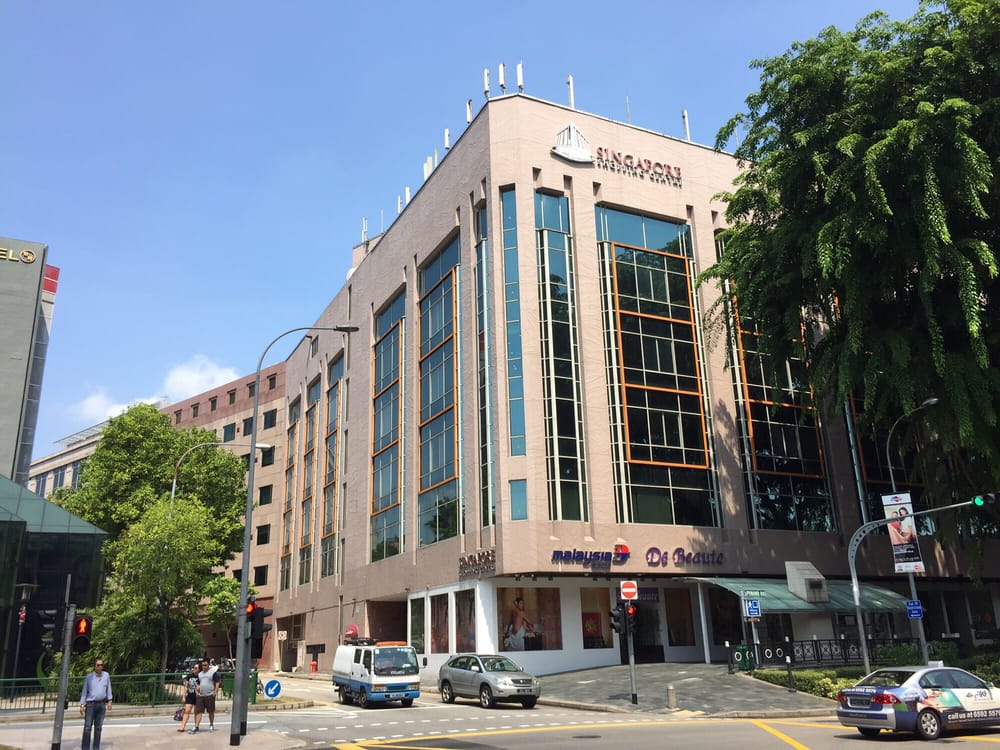 Property type: Retail and Office
Tenure: 99 years from 1948
Where: 190 Clemenceau Avenue, off Orchard Road (District 9)
Those of you who have been here lately — all three of you — will know the issue with this place: it shouldn't be called a shopping centre. Calling this place "Singapore Shopping Centre" is like renaming the Parliament House "Singapore Arcade Fun Zone". It's a horrible, misleading lie.
Now there's nothing wrong with the building itself, even if it is getting on in years. In fact, for one of the older buildings, this one is in relatively good shape. A little on the gloomy side, and some slightly musky smells in the upper floors, but all minor issues. Kudos to the management for that. And as for the tenants, it's several rows of well-maintained beauty salons, medical services, and training facilities (nothing shady, all very professional).
But back to the core issue: it's not really a shopping centre. It's a centre for services, maybe, but retail definitely trails behind here. And what's frustrating is that the building's name – Singapore Shopping Centre – is a Search Engine Optimisation (SEO) goldmine.
Do you know how it easy it is to beat out other shopping malls on web searches, when your building name is literally composed of keywords?
Also, it's really a waste of such a good location to just have a bunch of services. It's right across from the Dhoby Ghaut MRT station. We get that Plaza Singapura nearby will pack some competition; but there's still no reason why a building in such a prime location can't do much better.
**[Browse units for sale at Singapore Shopping Centre] **[Browse units for rent at Singapore Shopping Centre]
Katong Shopping Centre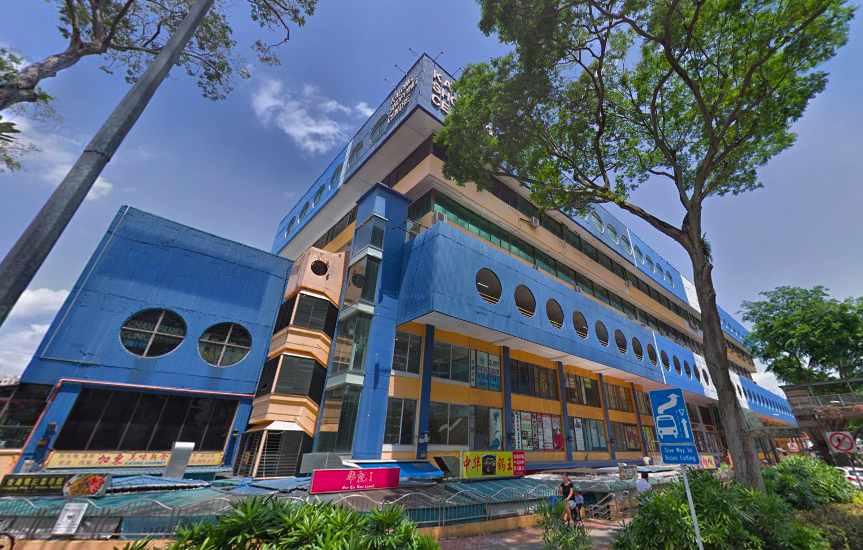 Property type: Retail and Office
Tenure: Freehold
Where: 865 Mountbatten Road (District 15)
Katong Shopping Centre is Singapore's biggest chicken rice stall.
Seriously, we suspect the famous chicken rice stall in the basement food court (with its humongous soup bowls, free flow achar and sometimes hour-long chicken rice queues) accounts for two-thirds of the visitors; maid agencies more or less make up the rest.
But don't be mistaken, we don't hate this mall. It's only on this list because we love its history, and think it still has so much potential for revival. And before it was reduced to two amenities (chicken rice and hiring maids), Katong Shopping Mall was the place to be.
It was the first shopping mall in Singapore to be fully air-conditioned when it opened in 1973 (in the old days, some individual stores may have been air-conditioned, but common areas were usually not).
Back then it was famous for a far wider range of retail (albeit dominated by textiles) and for the many "al fresco" eateries in the tented areas outside. We even dare say it was to the East Coast what Takashimaya is to Orchard Road today. Today though, its most interesting retail seems to come from small fashion boutiques, a Chinese comics shop, and a well-regarded aquarium store in the basement area.
Another notable thing about Katong Shopping Centre is that it's well-maintained for its age. It's very well lit, and it's supremely clean (well, no one is going to hire from those maid agencies if they're all in a dingy pit). It even has its own website.
If only it got some variety — perhaps stores to complement the nearby Parkway Parade — it could get lively again. But given its age and strata-titled nature, an en-bloc is more likely, especially since it's a freehold development sitting on seriously valuable real estate.
Given the way that Katong Shopping Centre has turned out, we'd say come here for the chicken rice, but go to Parkway Parade for the shopping.
**[Browse units for sale at Katong Shopping Centre] **[Browse units for rent at Katong Shopping Centre]
Upper Serangoon Shopping Centre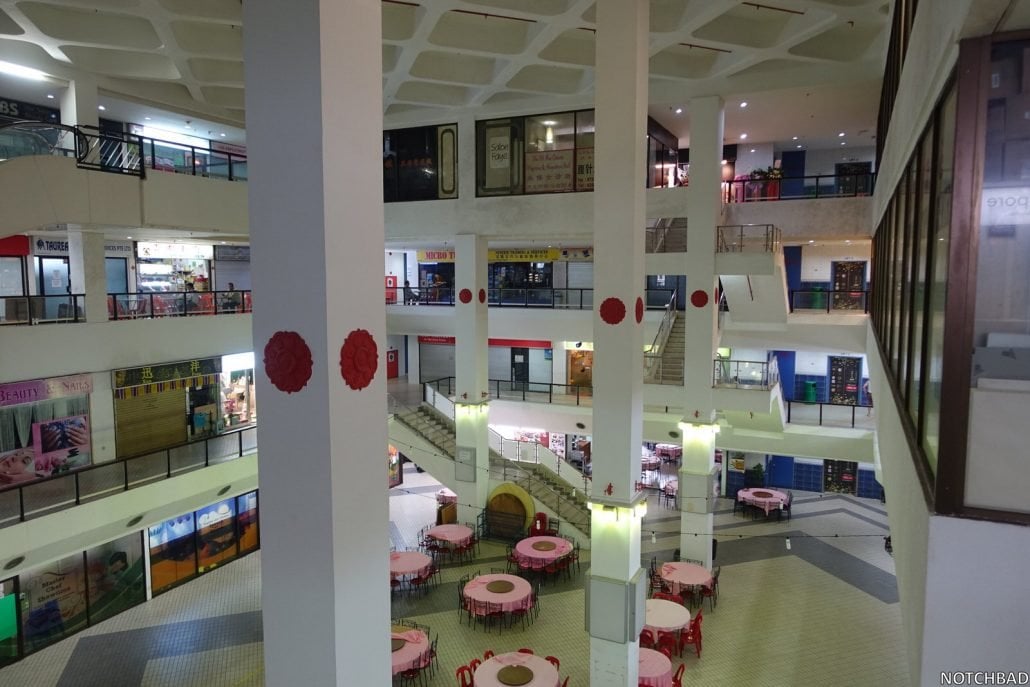 Property type: Retail and Office
Tenure: Freehold
Where: 756 Upper Serangoon Road (District 19)
Upper Serangoon Shopping Centre is Singapore's biggest video game store.
Computex, which is famous for low cost video games for PCs and consoles (yes, even recent games), continues to draw a faithful crowd of shoppers. But other than that, the retail options in this once iconic mall are now fading away.
Most of the tenants have cleared out by now, so the mall looks like and feels like a Tomb Raider level. And on weekdays, let's just say you'd probably find a livelier scene if you break into the Mandai Crematorium at midnight.
Still, the mall has a smattering of services like barber shops and salons, and some small restaurants (that seem to draw most of the crowd). And we have to respect the remaining shop owners, who are clearly good at their jobs; many of them have kept the same customers coming for decades.
As a whole though, the mall just lacks retail options; forget about browsing and only come if you have a specific store in mind.
Also, if anyone running the mall is reading this, turn up the lights! The building's for shoppers, not cave explorers. A bit more illumination would make a huge difference.
**[Browse units for sale at Upper Serangoon Shopping Centre] **[Browse units for rent at Upper Serangoon Shopping Centre]
Sim Lim Square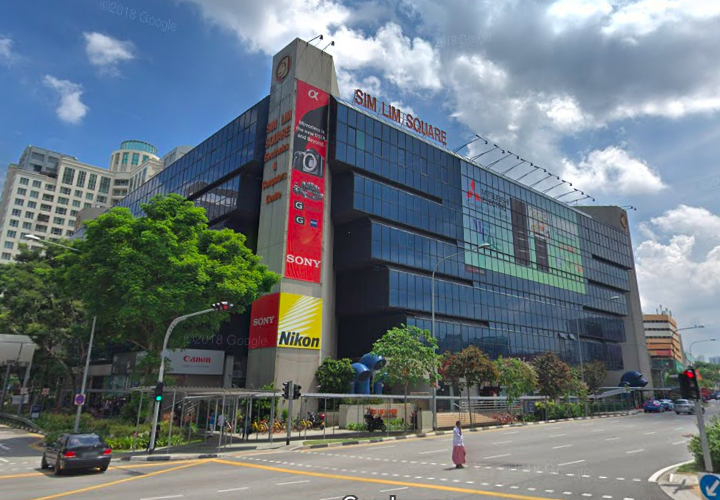 Property type: Retail and Office
Tenure: 99 years from 1983
Where: 1 Rochor Canal Road (District 7)
Yeah, yeah, we know – 2015 called, and they want their easy target back.
But in all seriousness, Sim Lim Square is seriously hurting, and never seems to have fully recovered after the Jover Chew saga (nor have most of us recovered from seeing his bare-bodied pictures).
Be it by well-meaning friends or relatives, many shoppers are advised to "don't buy anything from the fourth floor or below". Not a great first impression.
If we are to look deeper, the mall's decline isn't just due to scam-artists — many of them have actually drifted away. The nature of the mall itself may be the problem. You see, IT malls, such as its former competitor Funan Centre, just haven't coped well with the times. Retailers are often reduced to "free showcases", where people toy with the gadgets and then go home and order them online at a cheaper price.
In this sense, Sim Lim Square is a victim of overspecialisation. It's almost all electronics. Not only can patrons probably find the same items that costs less online, they also have less of a chance of being ripped off.
What keeps Sim Lim Square going, in terms of retail, seem to be the hardware stores on the upper floors. It's still a mecca for those who like to custom-build PCs. But you can't run a giant mall on that one retail option alone, and there's little else of interest to shoppers.
**[Browse units for sale at Sim Lim Square] **[Browse units for rent at Sim Lim Square]
The Shoppes at Marina Bay Sands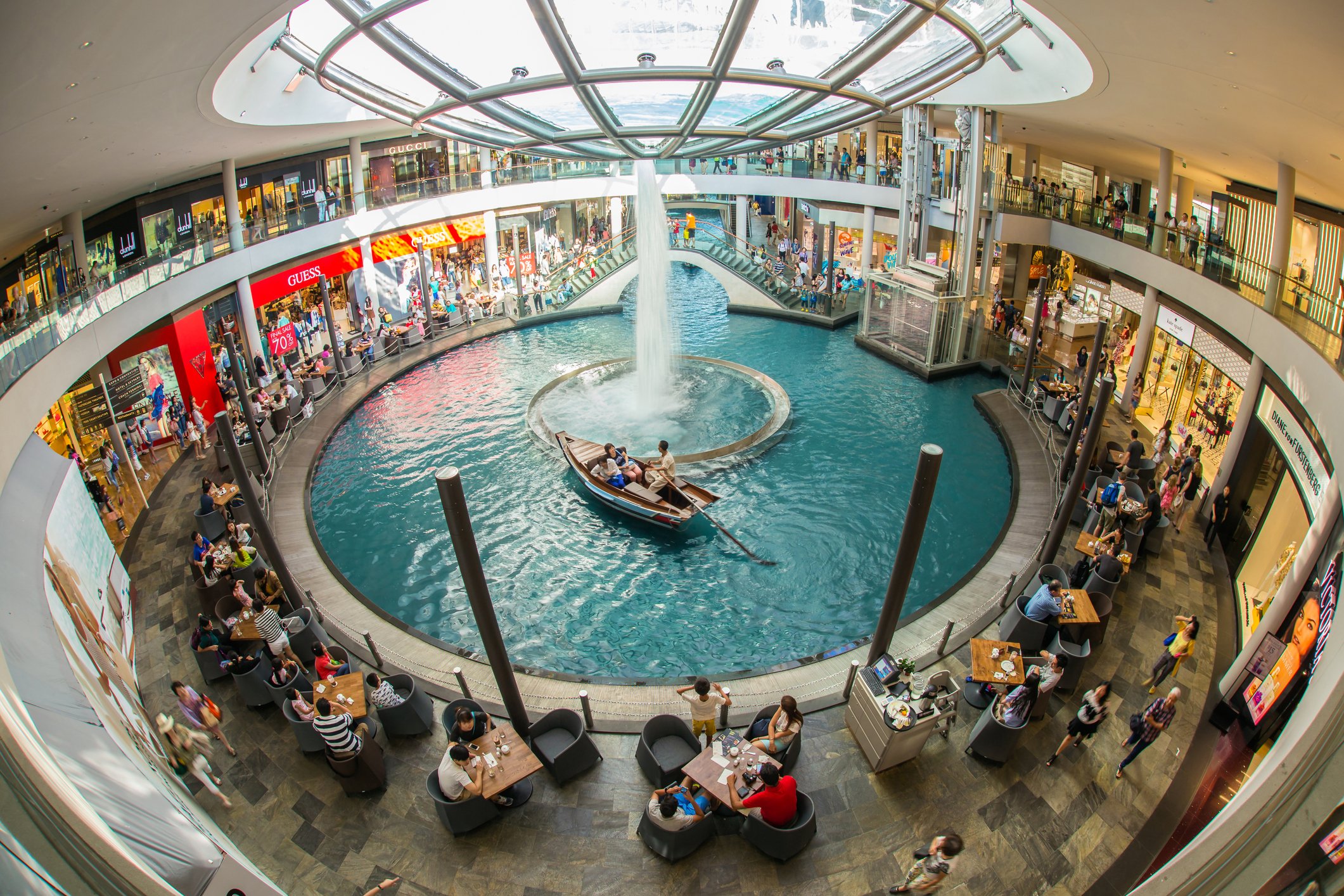 Where: Bayfront Avenue (District 1)
Shock and horror, how can we put this upscale mall on the list! Plenty of you are likely to disagree with us, and that's fine — here's why we've put this mall on this list:
The entire mall consists of row after row of luxury good shops (sorry, shoppes), and expensive restaurants. Although there are some concessions in that not every eatery or store is catered just to the super-rich, most of this mall's retail options are more accessible to a corrupt foreign dictator than the middle-class Singaporean shopper. But then again maybe this is exactly who the mall is targeting.
And the frustrating thing is, this mall is still attracting locals even if they must start putting their kidneys up for auction to afford most of the items here. Maybe because the air-con is free and the toilets are quite nice. And maybe one of them would be tempted to feel what credit card debt in the form of an Hermes leather bag feels like.
Alas, money can't buy soul. Even during festive periods such as Christmas, The Shoppes at Marina Bay Sands lacks warmth. There's a pretentious, plastic feel to the place; from the overly grand architecture, to the crass consumerism of high-end brands placed end-to-end.
The service staff of these high-end boutiques, although competent for sure, seem to play the part. They tend to place more emphasis on projecting elegance and dignity than friendliness, to an extent that it becomes hard to tell how much of the cold in here can be attributed to air-conditioning.
It's a beautiful mall in every technical way though. Um, except for the fountain that looks like a toilet being flushed.
Are there any shopping malls in Singapore that should make this list? Voice your opinion in the comments section or on our Facebook community page
If you found this article helpful, 99.co recommends How does a neighbourhood shopping mall die? and 5 amazing retail ideas for shopping malls in Singapore
Find the home of your dreams today at Singapore's largest property portal 99.co!
New launch alert! Welcome to Grand Dunman
About Ryan Ong
Looking to sell your property?
Whether your HDB apartment is reaching the end of its Minimum Occupation Period (MOP) or your condo has crossed its Seller Stamp Duty (SSD) window, it is always good to know how much you can potentially gain if you were to list and sell your property. Not only that, you'll also need to know whether your gains would allow you to right-size to the dream home in the neighbourhood you and your family have been eyeing.
One easy way is to send us a request for a credible and trusted property consultant to reach out to you.
Alternatively, you can jump onto 99.co's Property Value Tool to get an estimate for free.
If you're looking for your dream home, be it as a first-time or seasoned homebuyer or seller – say, to upgrade or right-size – you will find it on Singapore's fastest-growing property portal 99.co.
Meanwhile, if you have an interesting property-related story to share with us, drop us a message here — and we'll review it and get back to you.
Join our social media communities!
Facebook | Instagram | TikTok | Telegram | YouTube | Twitter