In this instalment of the non-tourist trap guide, we will be looking into the fast developing neighbourhood of Sengkang – once considered a backwater, today considered a hotspot for value property buys:
History of Sengkang
Sengkang is a satellite residential town located in the north-eastern part of Singapore. Sengkang means 'prosperous harbour' in Chinese. It was once occupied by fishing villages, and rubber and pepper plantations.
Sengkang has undergone rapid development over the years. It was the first satellite town to have its major public transport amenities built in tandem with the main public housing. A Light Rail Transit (LRT) was also built to facilitate movements and improve convenience within the town.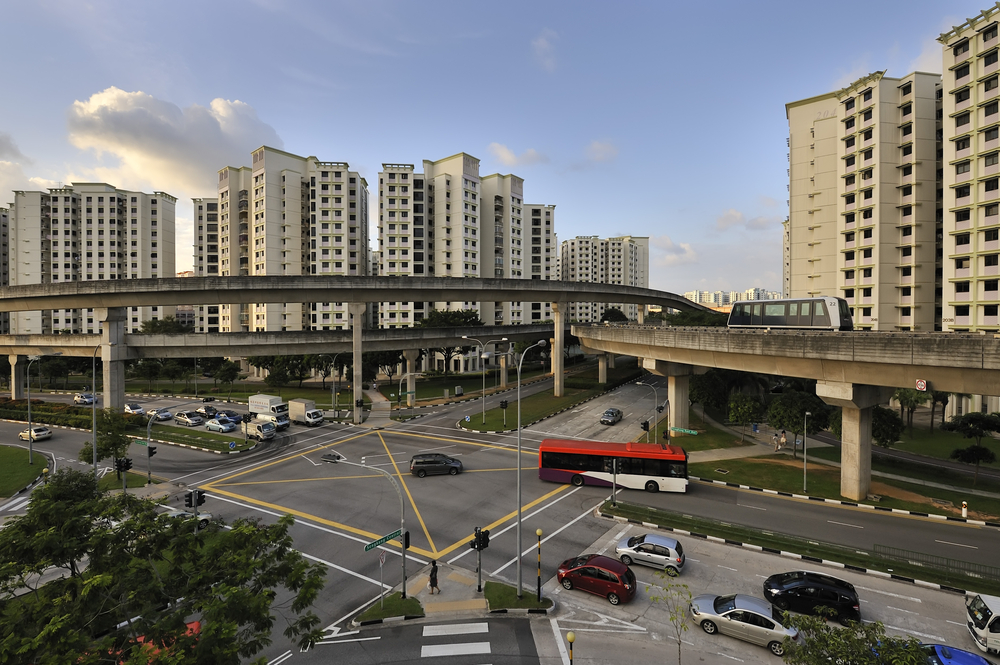 Characteristics of Sengkang
Being a relatively new town, Sengkang has many young families. It currently has a population of just over 231,000, and borders Punngol and Seletar to the North, Hougang and Serangoon in the south, and Yishun in the west.
Interestingly, Sengkang Town Centre is the second most populated area in the neighbourhood, though it's considered the best for overall amenities. Rivervale is the most densely packed part of Sengkang, while Lorong Halus North is one of the few parts of Singapore with a residential population of zero.
Food Places to Visit
What are the shops and restaurants that come to your mind when we mention 'food'? Yes, mainstream food chains such as McDonald's and KFC and restaurants such as Genki Sushi and Hai Di Lao will pop out in your mind. Scrap those for now as we will find many hidden gems in Sengkang.
1. Kopitiam Square
This is a kopitiam which has an open-air concept, with no air-conditioning. There is a variety of food which ranges from local delights to other cuisines such as Western and Vietnamese cuisines. In addition, jumping onto the bandwagon of mala (麻辣), Kopitiam Square has one of the best mala stalls in Sengkang. Below is a list of recommended stalls:
Sengkang Square Oyster Omelette
BBQ Seafood
Ma La Xiang Guo
Thai Mookata Pot
Pontian Wanton Noodle
Old Bugis Kway Chap
Sengkang Square Oyster Omelette
This stall has the best fried Hokkien Mee and Oyster Omelette in Sengkang. It uses fresh seafood ingredients such as prawns and oysters, which adds on to the aroma of the dishes. Moreover, it is Halal-certified, hence catering to a larger group of people.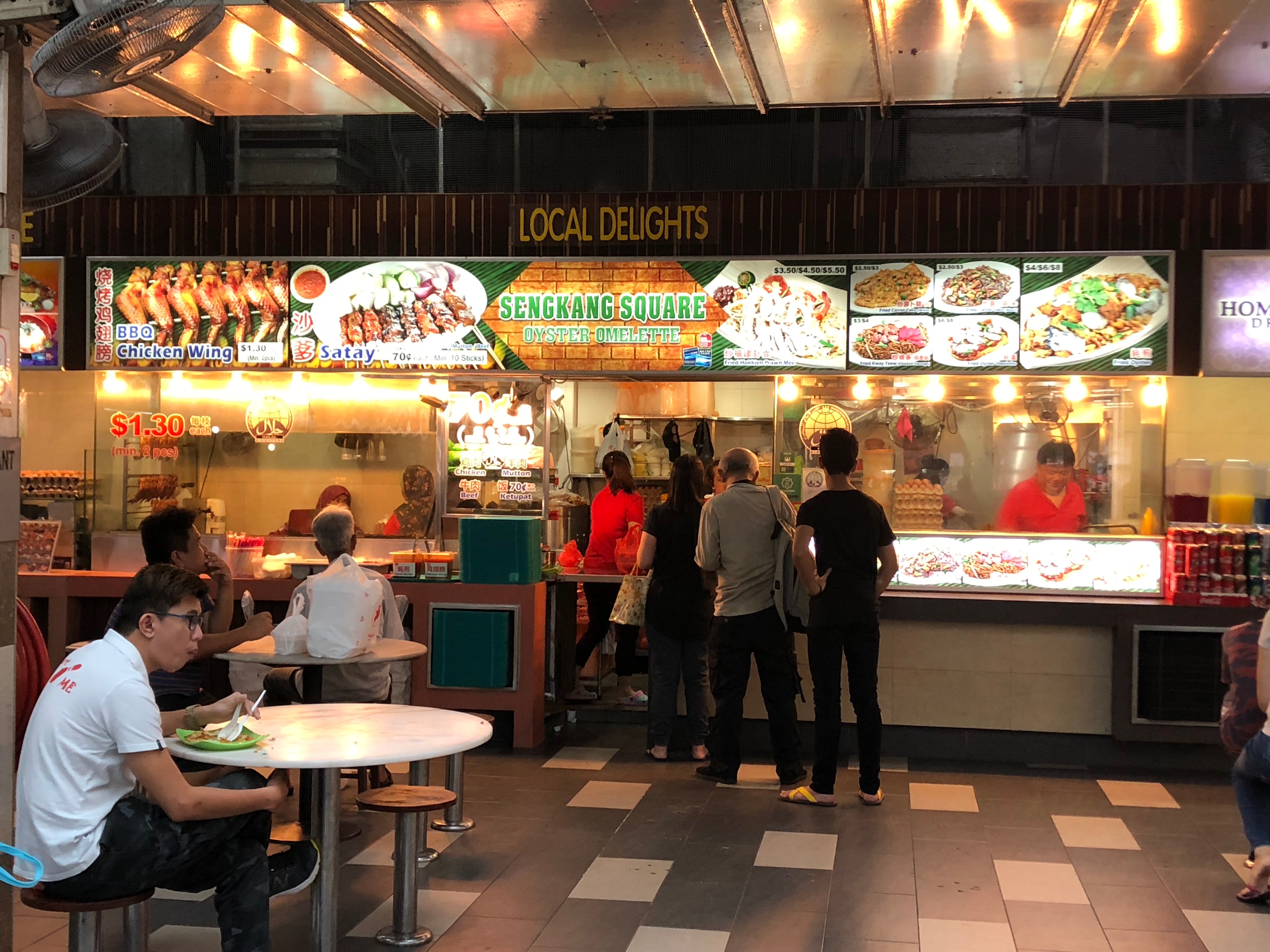 Old Bugis Kway Chap
Opening till the wee hours, this stall has captured the hearts of both the young and old. It offers many types of ingredients, ranging from taukee to pig liver. The highlight of this stall is definitely the broth. The thick broth is well-cooked and mixed, always leaving people craving for more. If it is a rainy day, this stall's kway chap is a to-go food.
Ma La Xiang Guo
This stall offers a wide variety, from fresh seafood to vegetables. The ingredients and sauces are mixed well enough to give you both the "ma" and "la" sensation. You'll definitely crave for more after the first bite.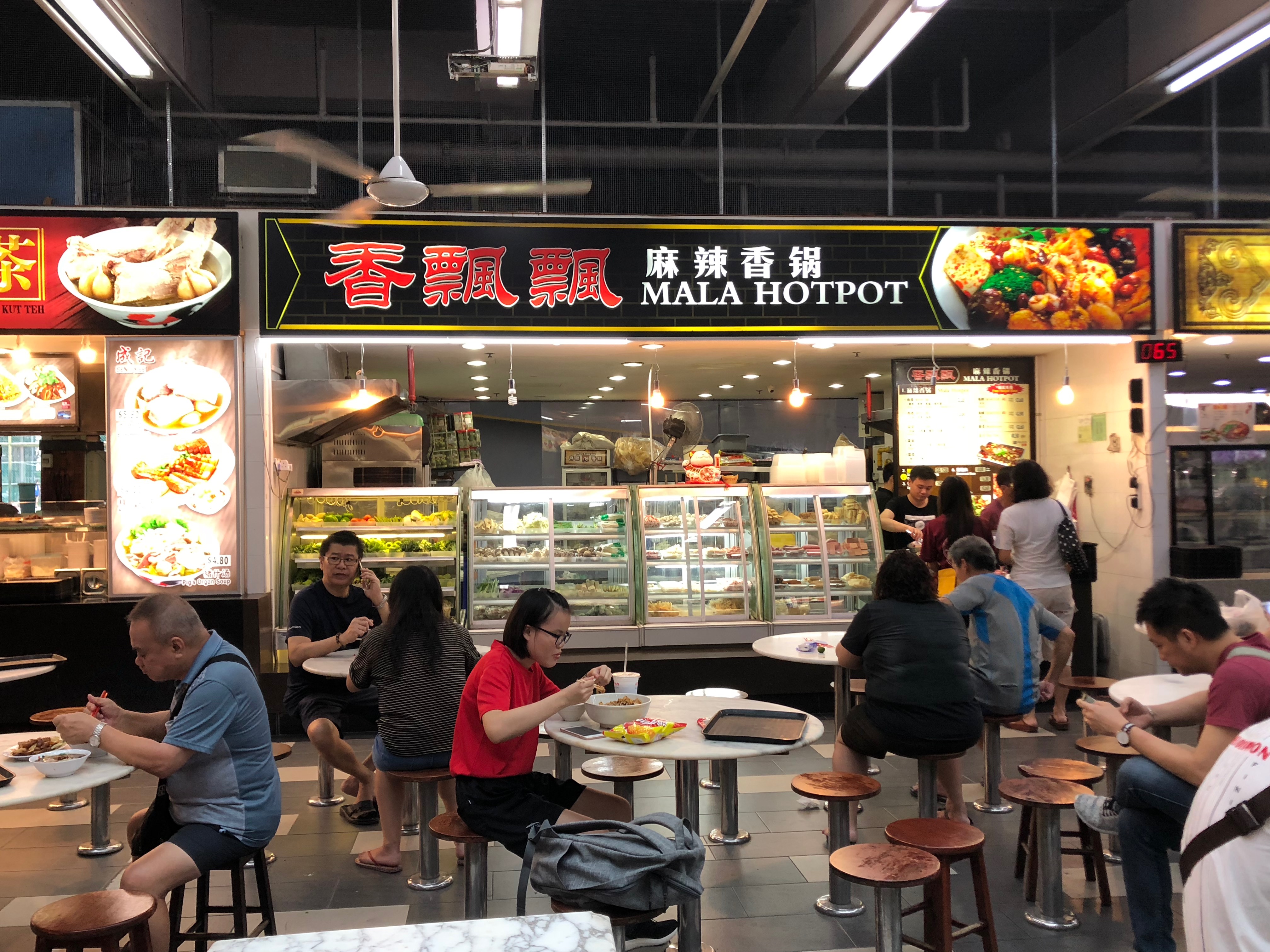 2. Jalan Kayu
Jalan Kayu is situated on the edge of Sengkang, located near Fernvale. It is a well-known makan place for both breakfast and supper. Whether you are looking for Chinee, Western, Malay or Indian food, Jalan Kayu has many delectable items to offer. Besides staple food such as prawn noodles and prata, there are also dessert stalls such as Selegie Soya Bean and Savoury. These are some of the delicious eats in Jalan Kayu:
Blanco Prawn Noodle House
Thasevi Food (Famous Jalan Kayu Prata Restaurant)
Selegie Soya Bean
Hiang Soon Otar
Soon Huat Bak Kut Teh
Jerry's Barbecue & Grill
Thohirah Cafeela Restaurant
Savoury
Thasevi Food
Thasevi Food has the best Teh Tarik in Sengkang. The drink is well-mixed and you are able to adjust the sweetness level to your liking. Furthermore, the curry that is served here is aromatic and tasty. If you are visiting this stall with a large group of friends, you can order "big portion" foods such as Roti John.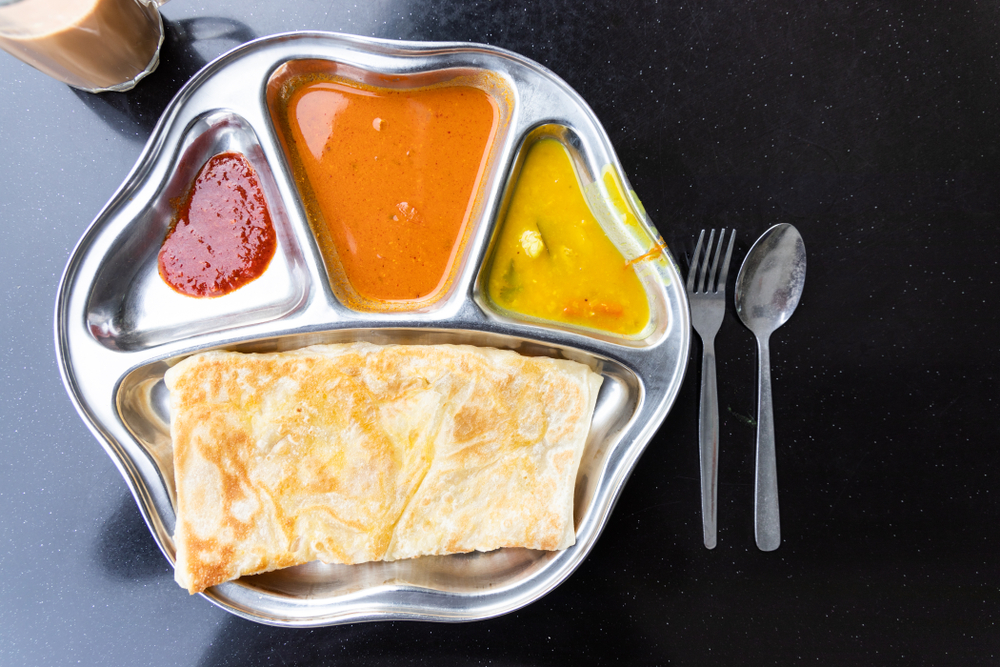 Savoury
If you have a sweet tooth and prefer Western food, be sure to visit this place. This Halal-certified café serves a variety of Western food, ranging from pasta to meat to seafood.If you prefer something heavier on the tastebuds, consider the Beef Truffle Linguine. After a hearty meal, you can indulge in some desserts such as their signature waffle and gelato.
3. Legend Cafe
A pet-friendly and modern kopitiam located at Anchorvale Community Centre (CC), right beside Riverside Park. This kopitiam follows a an old-school concept that brings consumers back to the 1960s. It uses colourful traditional wooden tables and chairs, which allows consumers to reminisce about the past.
What is interesting about this kopitiam-cum-café is that a mixture of food is sold here. Traditional food such as kaya toast  with eggs, and Chinese food such as Tzi Tchar, are sold together with Western cuisine such as pasta in the same kopitiam. Moreover, Legend Café transforms itself into a bar at night. Many different groups of people will gather here over a few drinks. If you are a soccer fan, this is an alternative place to watch the game, instead of mucking about at home.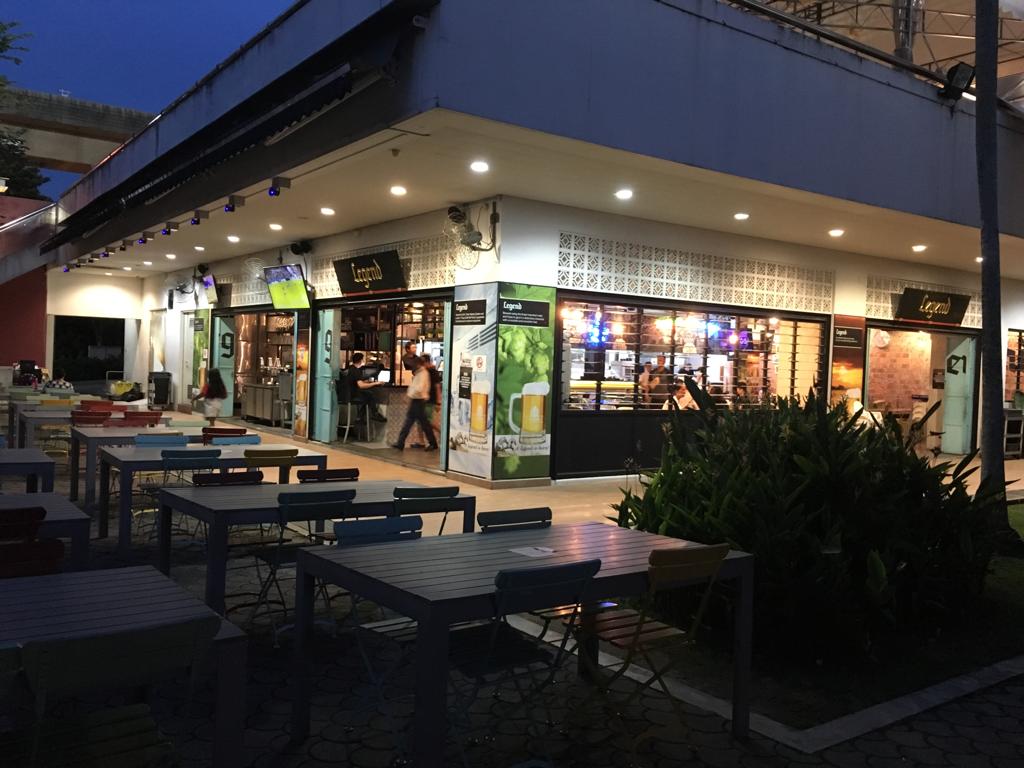 4. 24-Hour U Stars Supermarket
Scrap those usual supermarkets such as Fairprice and Sheng Shiong. U Stars Supermarket is also a local supermarket which sells a variety of items, ranging from food to household items. This twenty-four hours outlet is located under Block 330 and it brings much convenience to nearby residents. It's also comparatively cheaper, and the variety is good enough to save you a walk to the chain stores.
Places to visit
Whenever we mention 'Sengkang', people would associate it with the word 'ulu'. It is a myth that Sengkang has no amenities; there are fun places to visit and things to do. Here are the hidden gems of Sengkang:
1. Sengkang Riverside Park
If you are a nature lover, you have to visit the Riverside Park. There are many different types of trees, plants and mangroves that are preserved in this park. Along with the flora, many animals and insects can be found here. For example, birds like Purple Heron and dragonflies such as the Common Bluetail are commonly sighted here. Sengkang Riverside Park is a great spot for bird-watching and insect sightings.
The park is segmented into three parts, each with different purposes:
The visitor center is an area for the visitors to meet under a sheltered area in the center of the park. Occasionally, activities such as Zumba are held here. Over the weekends, some families picnic under the shelter, enjoying both the shade and close proximity to nature.
Fruit Tree Trail consists of 16 species of unique fruits that you will not get in the market.
You will be able to enjoy other activities such as jogging and cycling in areas with track and bicycle trails. There are different levels of difficulty, depending on the terrain and inclines. For solo bicyclists who push themselves, this provides hours of variety and fun.
The Sengkang Riverside Park is connected to the Punggol Park Connector. You can, walk, jog or cycle to Punggol Waterway Point.
2. Sengkang Floating Wetland
The Sengkang Floating Wetland in Punggol Reservoir helps improve water quality and provides a natural habitat for birds and fishes. There are also boardwalks, which bring people closer to the nature and scenic views. Furthermore, you will be able to learn more about the wetland ecosystem yet enjoy the tranquility at the same time.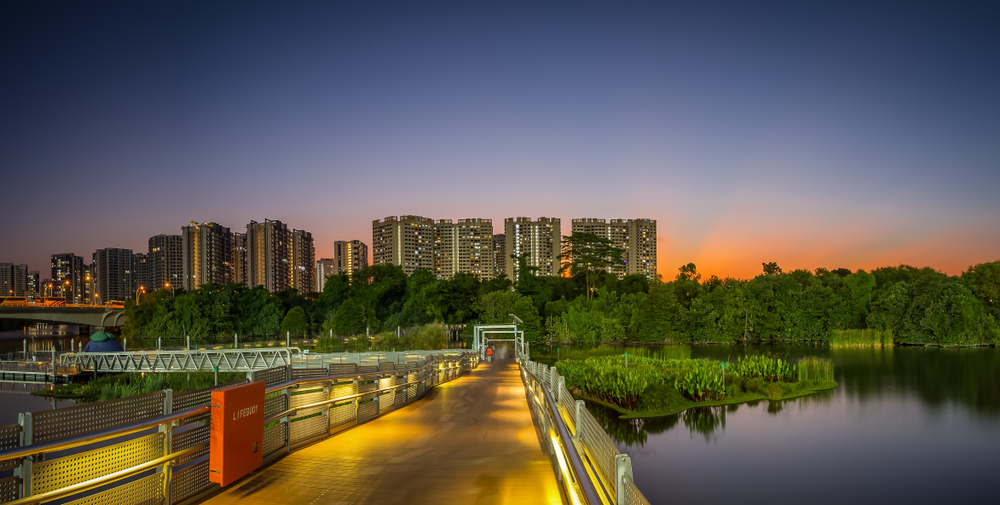 3. Lorong Buangkok
Tired of living the mundane and fast-paced modern life? There exists a place in the North-Eastern part of Singapore, where a Xanadu of greenery and nostalgia exists. Make a trip down to Singapore's last kampong, which is situated in the outskirts of Sengkang, in between Seletar and Buangkok. It is accessible via the Sengkang Park Connector too.
Kampong Lorong Buangkok was established in 1956, and is the last surviving kampong on Singapore's mainland. The area is very wide, spacious and peaceful. In addition, the buildings are made from simple metal scraps, offering a stark contrast to the flats surrounding the area. If you are lucky enough, you may be able to talk to some of the friendly kampong residents.
Note: many of them loathe people standing in front of their house and taking pictures without permission. Do ask first.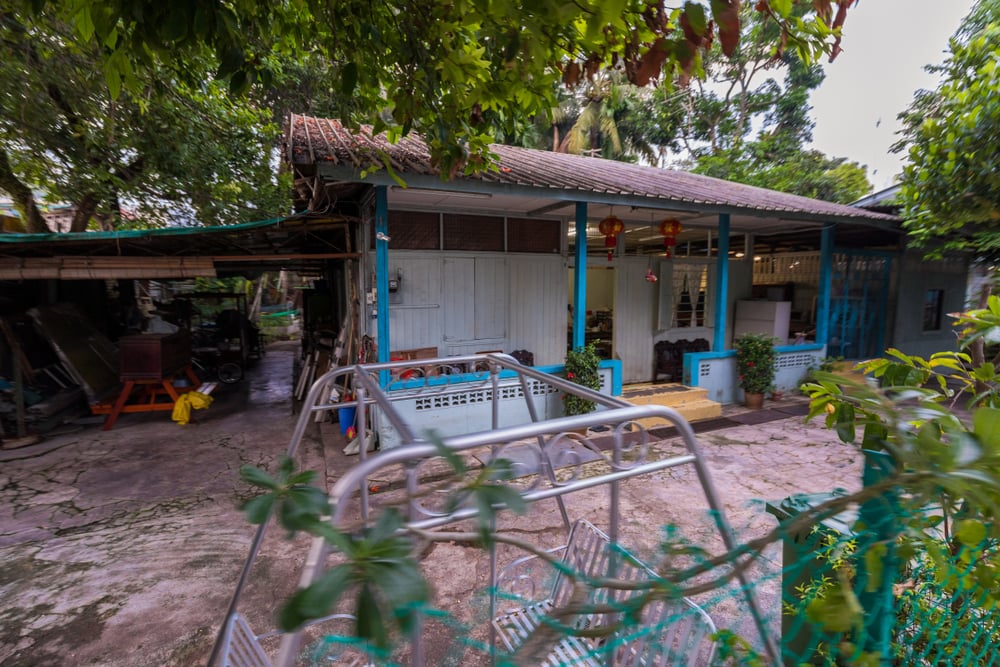 Things to do:
1. Play a game of basketball, futsal and netball
Located right next to CompassOne, there is a sheltered futsal court, three basketball courts and two netball courts. Since Sengkang is a relatively young town, there are many young children, teenagers and young adults. Many of its residents will engage themselves with such activities after school and work. Hence, the courts are usually packed from evening onwards. If you are looking for a challenge, head down to the courts – new players are always welcome.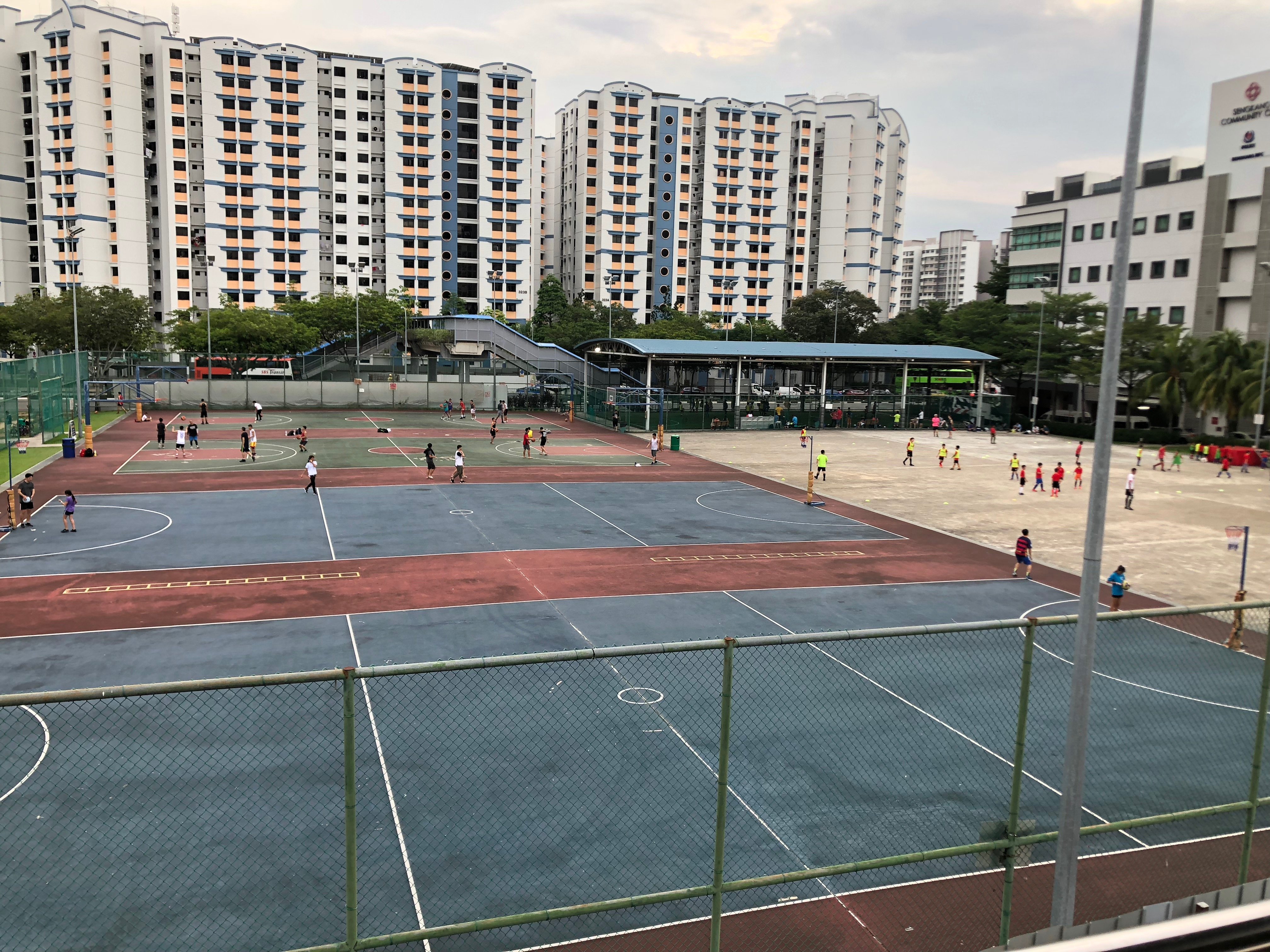 2. Sengkang Swimming Complex @ Anchorvale CC
Also known as Anchorvale Swimming Complex, Sengkang Swimming Complex is a wonderful recreation centre that offers swimming fun for the entire family. It has five swimming pools and eight extraordinary water slides. There are two teaching pools for people who wish to learn swimming. The different variety of water slides such as free fall and twist slide makes this swimming complex even more appealing.
3. Join Free Health Activities and Events
Head down to Anchorvale CC for some free health activities such as HIIT and Yoga sessions. Some of these activities are also held under residential blocks to include wider target audiences. The best thing about such activities and events is that they are free.
The Anchorvale CC is noted for being one of the more tight knit communities in Singapore (probably because most Sengkang residents find their entertainment in the neighbourhood, rather than heading out to town). It's also one of the more sports oriented CCs, unlike the ones that more commonly focus on things like calligraphy, flower arrangement, music, etc. This is reflective of the more outgoing character of the residents.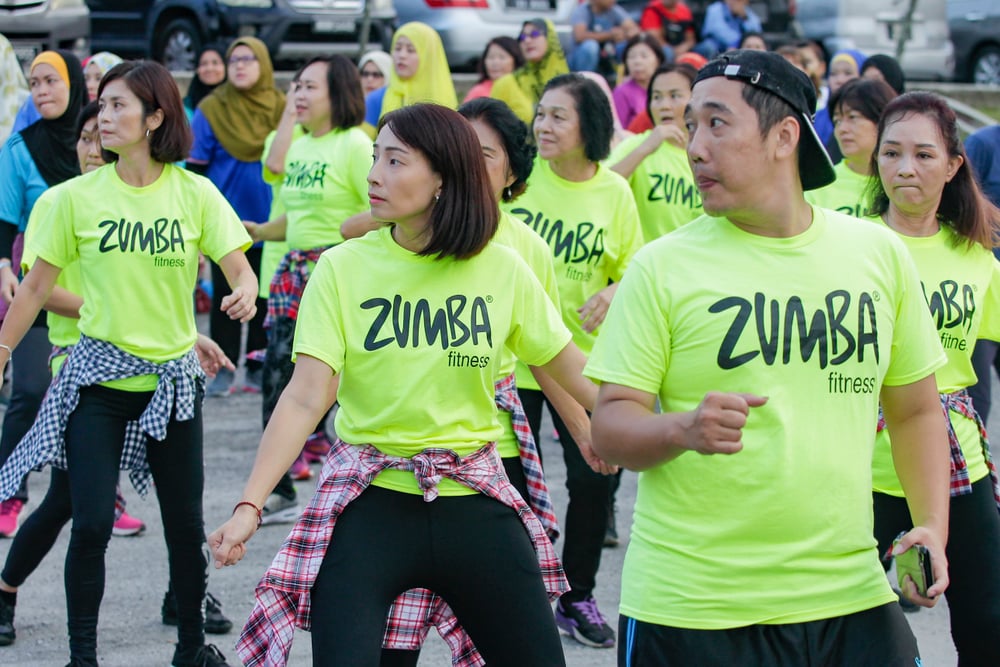 Sengkang is ideal for active and outgoing residents.
If you want to live away from the congestion of the city, and bike riding or nature walks are you thing, Sengkang may be the right neighbourhood for you.
What bits of property jargon confuse you? Voice your thoughts in our comments section or on our Facebook community page.
Looking for a property? Find the home of your dreams today on Singapore's largest property portal 99.co! You can also access a wide range of tools to calculate your down payments and loan repayments, to make an informed purchase.