As we near the season of Primary 1 registration at the end of June, parents with children entering primary school next year are starting to feel the heat. A hot topic of conversation often revolves around debating which the best and most popular primary schools are.
Singaporean parents are probably the only people we know who take a few months or even an entire year off work to coach their children during the Primary School Leaving Examination (PSLE) year.
Getting one's child into the best local primary schools is not as simple as queuing overnight at an Apple store's launch of a new product – the first in through the door does not necessarily translate to a place in the school. These days, getting a place in popular primary schools is like winning the lottery – literally – as parents and their child either jump with joy or break down in tears after a balloting exercise. While the Ministry of Education (MOE) reserves 40 places in each school for children who are not the offspring of an alumni of the school etc., these precious places are usually fewer than the number of children applying to be enrolled.
One very important factor to bear in mind in order to get ahead in this race is where you live.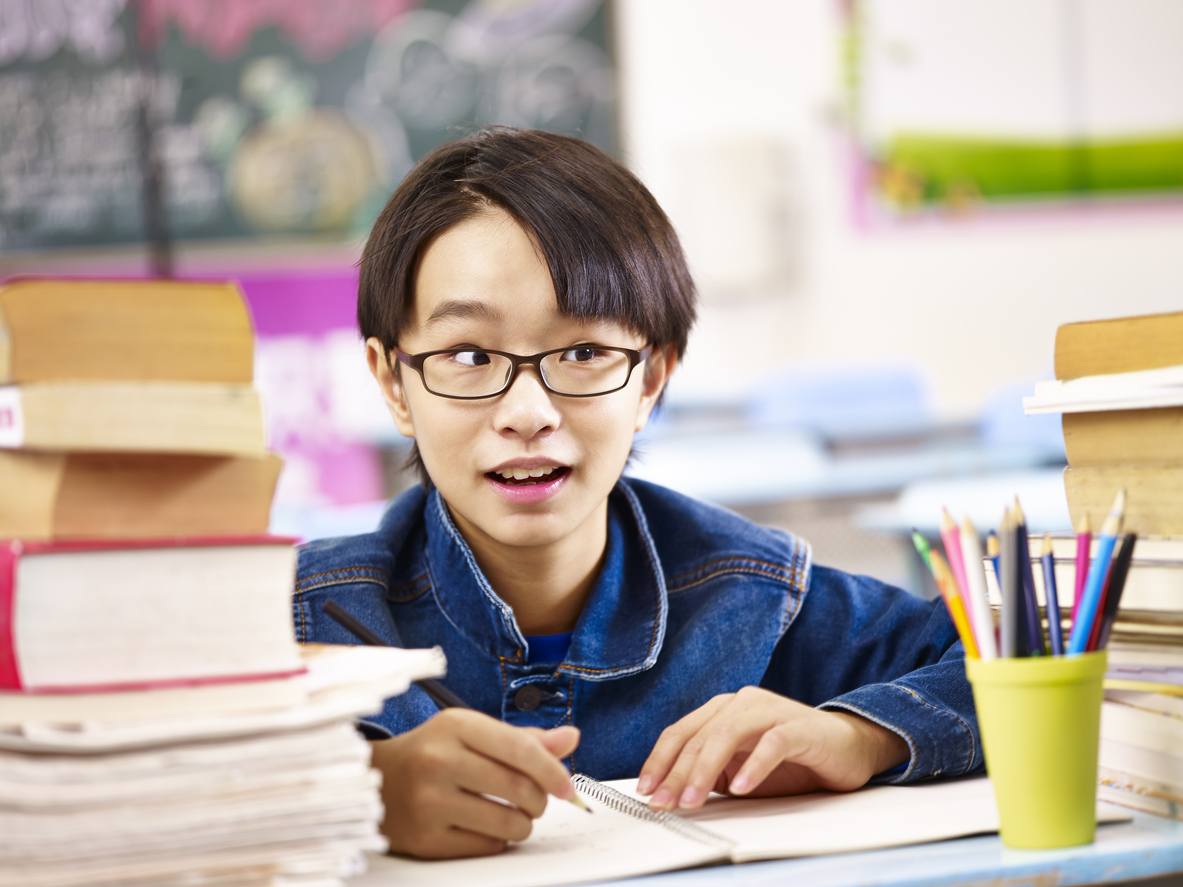 Why does it matter where I live?
When a school is "oversubscribed" i.e. there are more applicants than places in the school, balloting will be conducted in any of the phases from Phase 2A(1) onwards.  Living within 1 to 2 km of the school will give your child a higher chance of being admitted.
Parents who are Singapore Citizens (SC) will be given priority over Singapore Permanent Residents (PR). SCs who live within 1 kilometre (km) of the school will be given priority, followed by those who live between 1 km and 2 km from the school and lastly, for those who live more than 2 km from the school.
Only when there are leftover places will PRs who live less than 1 km etc from the school be allocated a place for their child. If there are not enough vacancies, balloting will be conducted.  For further clarification, check out MOE's website where they lay out different balloting scenarios.
Parents who have just bought a completed property but whose sale has not yet finalised, or a property which is under construction – within the 1 to 2 km radius of the school – can apply to register their child using the new address. Answers to frequently asked questions can be found here.
Tenants who live within 1 to 2 km of the school can also use the address to register their child. For tenants, before you rent the property, it is important to inform the landlord that you intend to use the address for the application to the school. You would not want a situation where the landlord also uses the same address to apply for places at a school as you.
Need more information? Check out our article on why distance matters.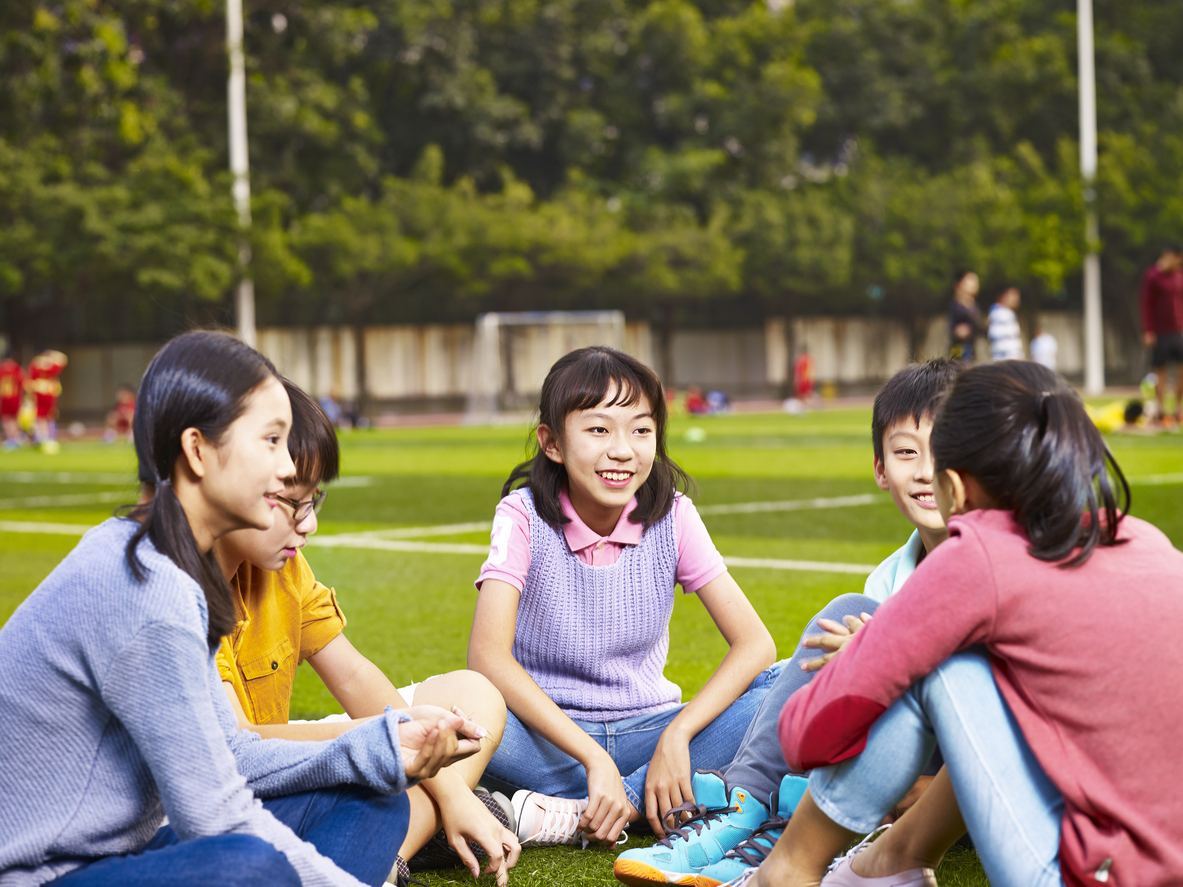 How do I know the distance from my property to the school?
MOE's website states that parents can check the distance between their home and the school from the Singapore Land Authority's (SLA) OneMap School Query Service.   The instructions on how to use OneMap are as follows:
Go to the OneMap

website

Select Services

Select "SchoolQuery"

Click on the "Find Schools near a building" OR "Find Buildings near a school"

Enter the residential address in the "Find Location" box and click "Go" OR enter the name of the school.

Click on the desired building on the map. OneMap will generate a report with a list of schools which are within 1 km and between 1 to 2 km from the selected building or show buildings within a 1 km radius (red) or 2 km radius (blue) of the school.

Click on the printer icon in the "SchoolQuery" dialog box, the report will be displayed.
You can also email or call the SLA helpdesk at 6848 5266. If you are still in doubt, you can check with the school directly on the distance between your home and the school when the time for registration comes around.
Which are some of the most popular primary schools?
The popular primary schools can be divided into three categories: girls' schools, boys' schools and co-ed schools. While not exhaustive, this table sets out the more popular primary schools:
| Name of School | Type of School | Area |
| --- | --- | --- |
| Ai Tong School | Co-ed | Bishan |
| Anglo Chinese School (Primary) | Boy | Bukit Timah |
| Anglo Chinese School (Junior) | Boy | Newton |
| Catholic High School (Primary) | Boy | Bishan |
| CHIJ St Nicholas Girls' School | Girl | Ang Mo Kio |
| Chongfu Primary School | Co-ed | Yishun |
| Henry Park Primary School | Co-ed | Holland |
| Maris Stella High School (Primary) | Boy | Bartley |
| Methodist Girls' School (Primary) | Girl | Bukit Timah |
| Nan Hua Primary School | Co-ed | Faber Garden |
| Nanyang Primary School | Co-ed | Bukit Timah |
| Pei Chun Public School | Co-ed | Toa Payoh |
| Pei Hwa Presbyterian Primary School | Co-ed | Toh Tuck |
| Radin Mas Primary School | Co-ed | Bukit Purmei |
| Raffles Girls' Primary School | Girl | Bukit Timah |
| Rosyth School | Co-ed | Serangoon |
| Rulang Primary School | Co-ed | Jurong West |
| Singapore Chinese Girls' Primary School | Girl | Bukit Timah |
| St Hilda's Primary School | Co-ed | Tampines |
| St Joseph's Institution (Primary) | Boy | Novena |
| Tao Nan Primary School | Co-ed | Marine Parade |
Tips for picking the property near the school(s) 

Many parents like to buy or rent condos in the area between Stevens Road and Balmoral Road (e.g at Ewe Boon Road, Keng Chin Road, Robin Road etc) as this area is within 1 km of both Anglo-Chinese School (Primary) and Singapore Chinese Girls' Primary School. This way, they qualify for the "within 1 km" rule both for their son(s) and their daughter(s). Another way is to pick a co-ed school so your daughter(s) and son(s) can go to the same school – this sure makes picking them up after school a lot simpler and requiring less logistics. Check out our latest top 5 property recommendations next to prestigious schools.
99.co's unique search feature helps you find properties near popular primary schools
99.co's website has a unique feature which makes it easy for you to find properties near the school of your choice.
Go to

99.co

.

Click on "Search for a condo, neighbourhood or address"

Select "Choose Schools"

Specify the "Distance from School" (eg. 12 min walk 1000m)

Tick off the school(s) of your choice

Hit "Search"

A list of properties for sale and rent near the school of your choice and specified distance will appear
After selecting the desired property to buy or rent on 99.co, you may wish to double-check it on OneMap.sg.
The 30 months' stay requirement
If your child gains priority admission into a school through this "distance category", he or she is required to live at the address used for registration for at least 30 months from the date of the commencement of the annual Primary One Registration Exercise (which date will normally be announced). The MOE can transfer your child out of the school if this condition is not met or if the address used is false. There are past cases where parents changed their NRIC addresses to an address near a popular school when they were not in fact living at that address and ended up being charged with a criminal offence when they were found out. Worst of all, their children were transferred out of the school.
During the 30 months, do not move! If you are a tenant, you should ensure that your lease covers at least the entire 30 months period in order not to jeopardise your child's place in the school.
Planning ahead
We recommend that you plan ahead. Many parents buy or rent a property within 1 or 2 km from the school of their choice well before their child is required to register for Primary One. This makes it less stressful than leaving it to the last minute to find such a property when others may have the same idea.
As we are all aware, a good property takes some time to find – numerous weekends and visits are required before settling on one you like. However, do note that if the school you choose is very popular, there may be many children like yours who live within 1 or 2 km of the school and you may still end up having to ballot for a place for your child. Leaving it to Lady Luck is very traumatising not only for parents but also for the child. So, it pays to do some homework and choose wisely.
If you found the information here useful, check out our previous articles on finding the right school and recommendations on which properties are nearby; and what are the differences between the schools in terms of curriculum and affiliation.
Find the home of your dreams today at Singapore's largest property portal 99.co!