Admiralty
Admiralty has been famous recently as it houses Singapore's first retirement community with medical services, childcare, and eldercare centres all in one building - Kampung Admiralty. However, it is not the only thing Admiralty has to offer. Covering parts of mature estates Sembawang and Woodlands, the neighbourhood is checked out for all residential needs, from various housing options to excellent public facilities and transportation. With prospective industrial developments along the nearby Gambas Avenue, Admiralty residents can expect more employment opportunities closer to home. The upcoming development of Woodlands Regional Centre and North Coast Wafer Fab Park nearby will also bring fresh retail and job options to the environment.
Summary
The area holds historical significance. The name Admiralty itself reflects the area's association with the large British Naval Base in Sembawang that was established between 1923 and 1941. Given that the residence of the Rear-Admiral of the British Navy was located in this area, the road name probably reflects the Naval High Command. When the British began the construction of the Naval Base they laid out and developed Admiralty Road in 1923 which ran through the Naval Base area. Admiralty today is quite a mature neighbourhood with lots of options when it comes to housing and public facilities. 
Stay - Admiralty 
Both private and public housing are available in Admiralty. Many HDB flats are large, spacious, and relatively new since the neighbourhood has been undergoing quite a lot of development in recent years. There are also several Built-To-Order (BTO) flats such as Admiralty Grove and Admiralty Flora. One of the iconic developments in Admiralty is Kampung Admiralty. It is Singapore's first integrated retirement community, a self-contained HDB development next to the Admiralty MRT station. This integrated community also houses the Admiralty Medical Centre, a hawker centre, rooftop vegetable and community gardens, and an active-ageing hub. As for private housing, check out existing condominiums such as Woodslave condo, Northoaks condo, and Canberra Residences.
Shop - Admiralty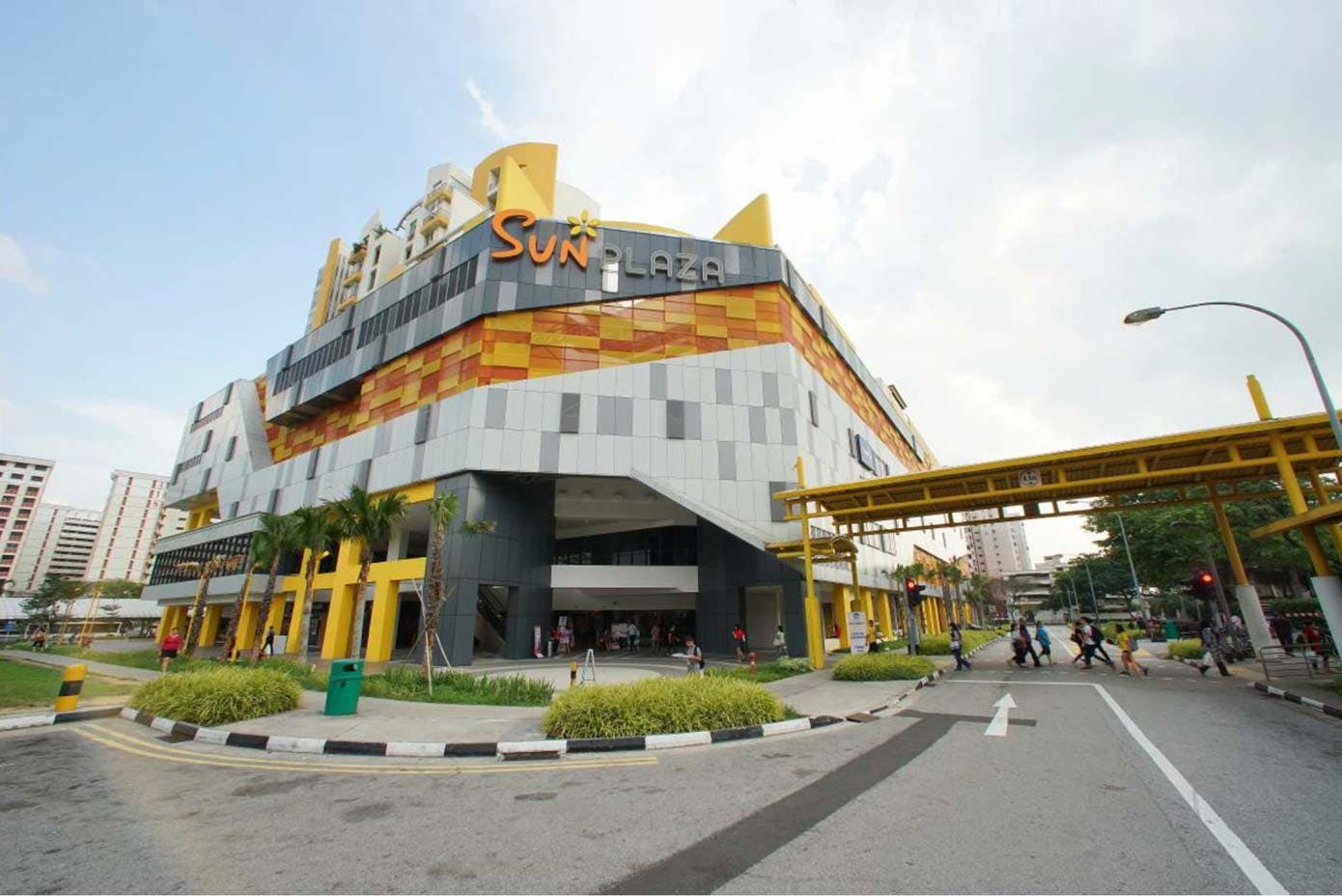 You can find all your retail needs at the nearby Sun Plaza. It is a combination of used commercial and residential developments located in Sembawang Drive, flaunted with bright sunflowers and a yellow façade. The mall consists of 103 stores and services that people can check out with NTUC FairPrice, Sembawang Public Library, Virtualand, Kopitiam, and Yamaha as the mini anchors. Sun Plaza also has stores that offer a wide array of products from children's toys & apparel, optical & jewellers, fashion and accessories, as well as perfumeries. The mall also features a sand play area, skate & bicycle kiosk, shelters, running track, fitness corner, beach ball court, amphitheatre, and many more.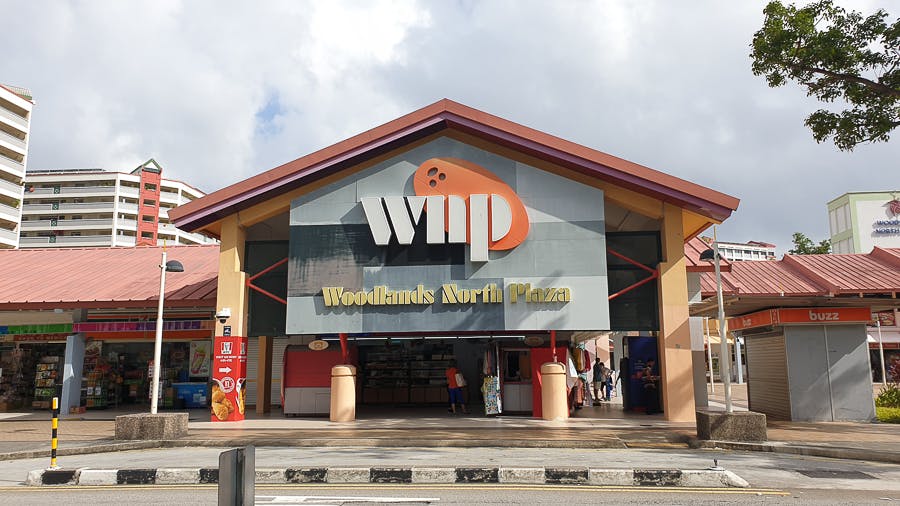 If you prefer a smaller shopping centre, you can head to Woodlands North Plaza. It is an HDB shopping centre located in the northern part of Woodlands. Besides serving the surrounding HDB flats, this neighbourhood retail hub is near the Republic Polytechnic across Woodlands Avenue 9. The mini-mall is also close to the Woodlands Industrial Park further to its northeast.
Eats and Drinks - Admiralty 
To all the foodies, Kampung Admiralty Hawker Centre will make your travel to the North worth it. It is true that the patrons of this hawker centre are not limited to nearby residents. Opened in 2017, it is one of the newest hawker centres in town. One of the must-try stalls is Uncle Penyet. Despite its name, this stall's signature dish is not ayam penyet. Instead, Uncle Penyet is famous for its ayam panggang or grilled chicken. The dish consists of a mountain of fluffy white rice drizzled with curry sauce, as well as a huge, freshly grilled, chicken thigh. This plump, juicy chicken is well-marinated with spices and sweet soy sauce, creating a perfect blend of sweet and savoury flavours with a shiok spiciness.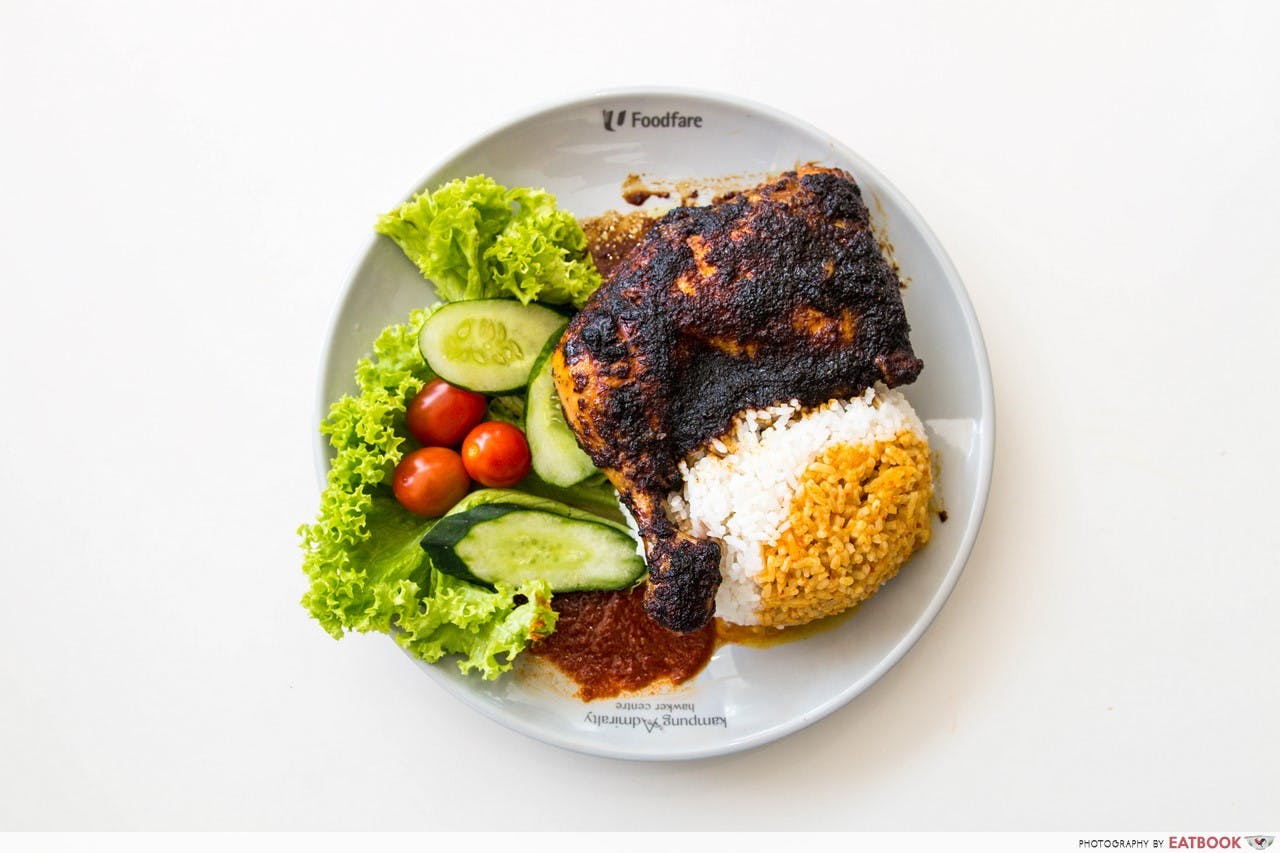 If you are a lover of rice dishes, you will want to check out this stall. You will not find any plates here though; instead, San Yi Xuan's rice sets are served in bamboo tubes. While the stall sells a variety of rice dishes like vegetarian rice and seafood rice, as well as different side dishes like mushroom soup and lotus root soup, the standout has to be their Mushroom Chicken Rice. Even without considering the ingredients, the base rice is an aromatic delight. Add in the flavourful mushrooms and tender chicken, and you have a feast for your senses!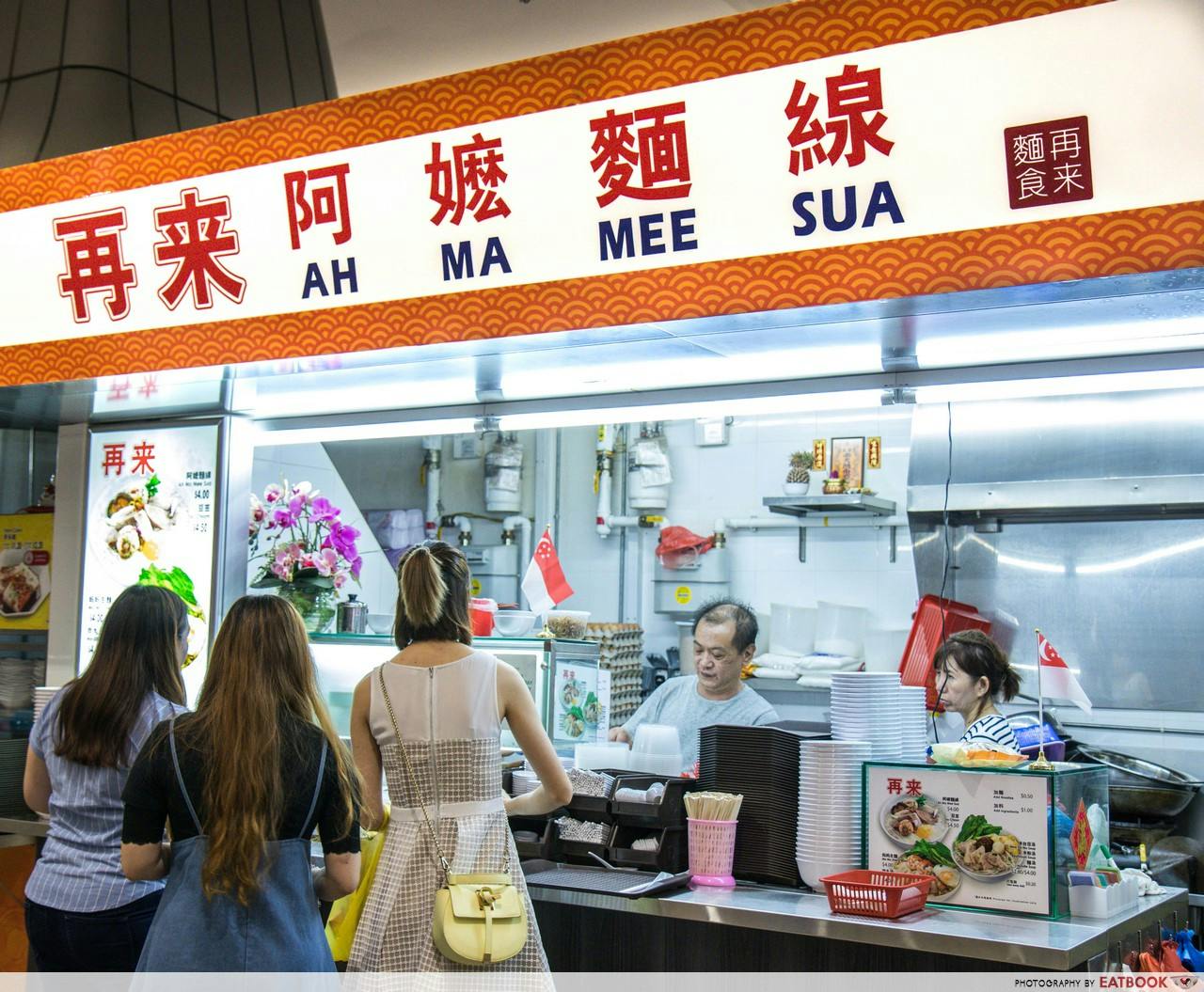 And there is Ah Ma Mee Sua. Be prepared for a snaking queue if you want to try this stall. But once you try a bite of the eponymous mee sua, the reason for said queue becomes obvious. Hearty soup, smooth and springy mee sua noodles, tender pork liver slices, stewed mushrooms, handmade meatballs, topped off with a sprinkle of shredded ginger and Chinese wine, it is basically the perfect recipe for comfort food on a rainy day.
Learn - Admiralty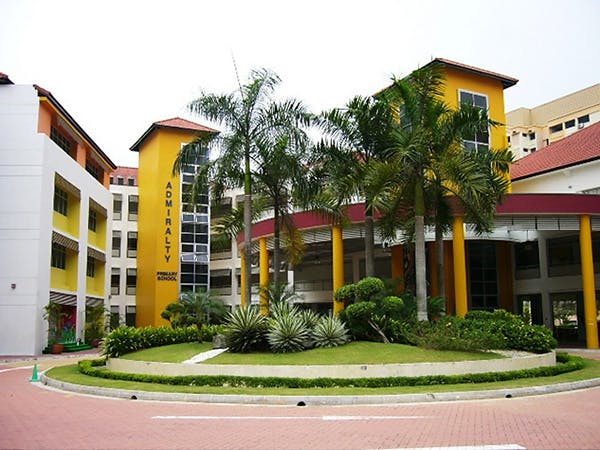 As a mature estate, the neighbourhood is dotted with educational facilities, providing families with a wide range of options when it comes to choosing the perfect schools for their children. You can easily find preschools and childcare centres in Admiralty. The MOE Kindergarten and My First Skool establishments can even be found in several different locations. As for the primary schools, there is the Admiralty Primary School, Greenwood Primary School, Endeavour Primary School, and Riverside Primary School. Woodlands Ring Secondary School, Sembawang Secondary School, and Canberra Secondary School are also added to the list if you are looking for schools for your older ones.
Move - Admiralty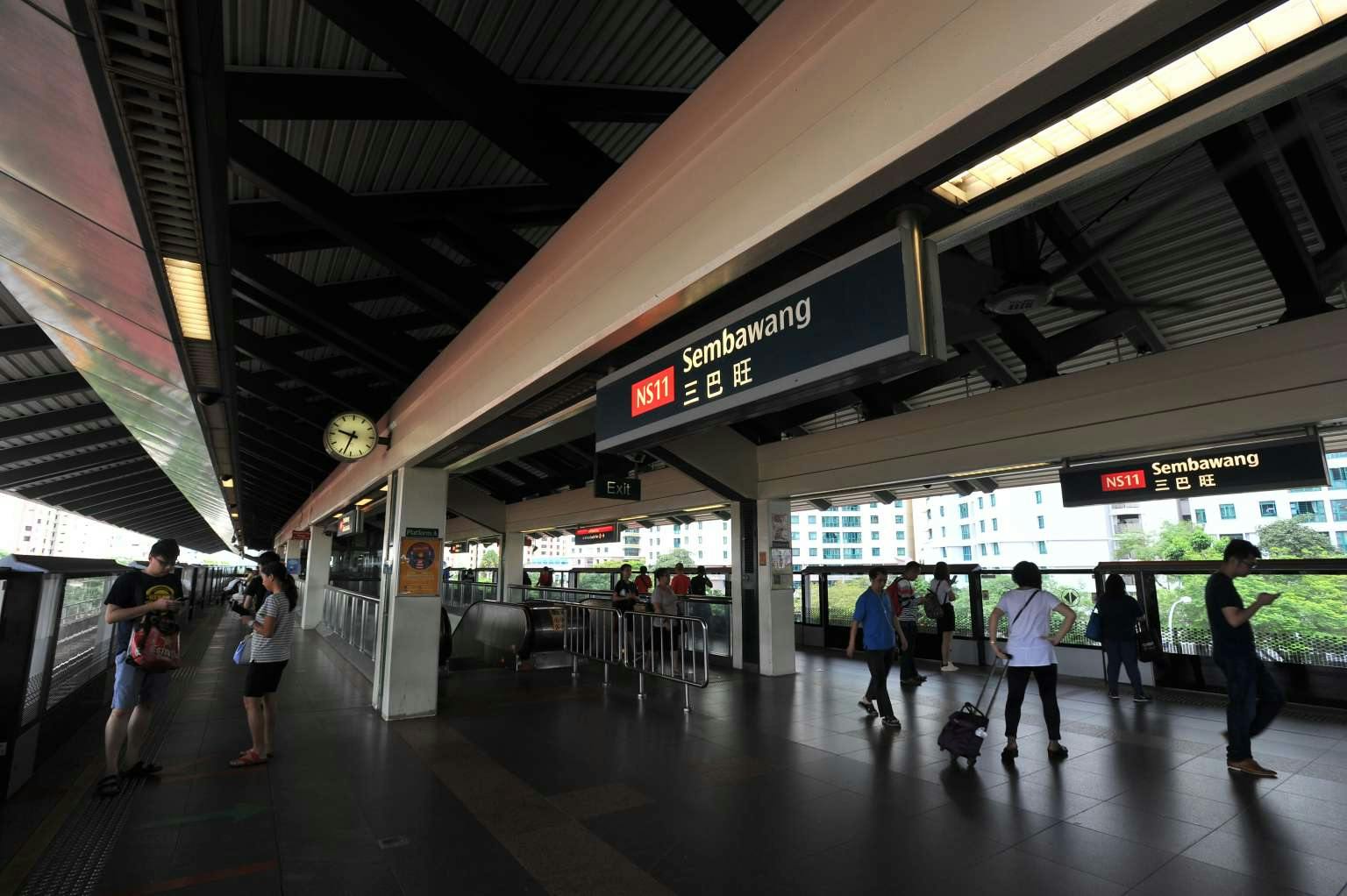 The Admiralty and Sembawang MRT stations serve the neighbourhood. Along the North-South Line (NSL), the Admiralty MRT station is located next to the Woodlands Avenue 7 while the Sembawang MRT station is next to Sun Plaza. These have been the transport nodes for residents of Admiralty since 1996, serving shopping malls, community amenities, schools and housing developments. Bus services are also offered from the Sembawang Bus Interchange, connecting to other parts of the estate.
Parks and Gardens - Admiralty 
For your weekends, 99.co recommends spending quality time in nature since abundant greenery is so easy to find in Admiralty. On the Woodlands side, you will find Admiralty Park, which is the largest park in the North.  It is situated on a hilly terrain with the Sungei Cina river running through it and houses the largest nature area within an urban park. With a total area of 27 hectares, the park has a 7-hectare urban area featuring 26 slides and a 20-hectare nature area with more than 100 species of flora and fauna.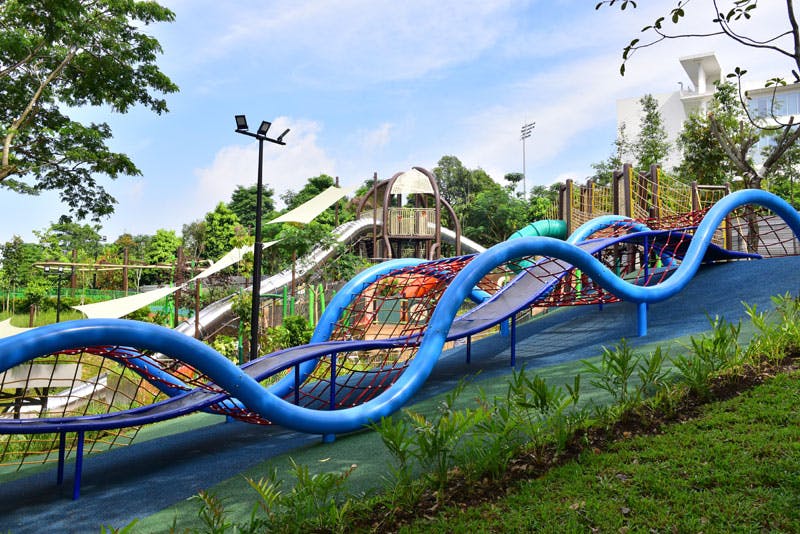 The slides are quite iconic because the park holds the most number of slides in any park in Singapore - you can find the widest and the longest slide here! Meanwhile, the nature area encompasses a diverse mix of secondary forest, mangrove, riverine and open grassland habitats. With several trails, you can explore them all. Spot the animals in their natural habitat and the rare plants such as Putat Kampung Tree.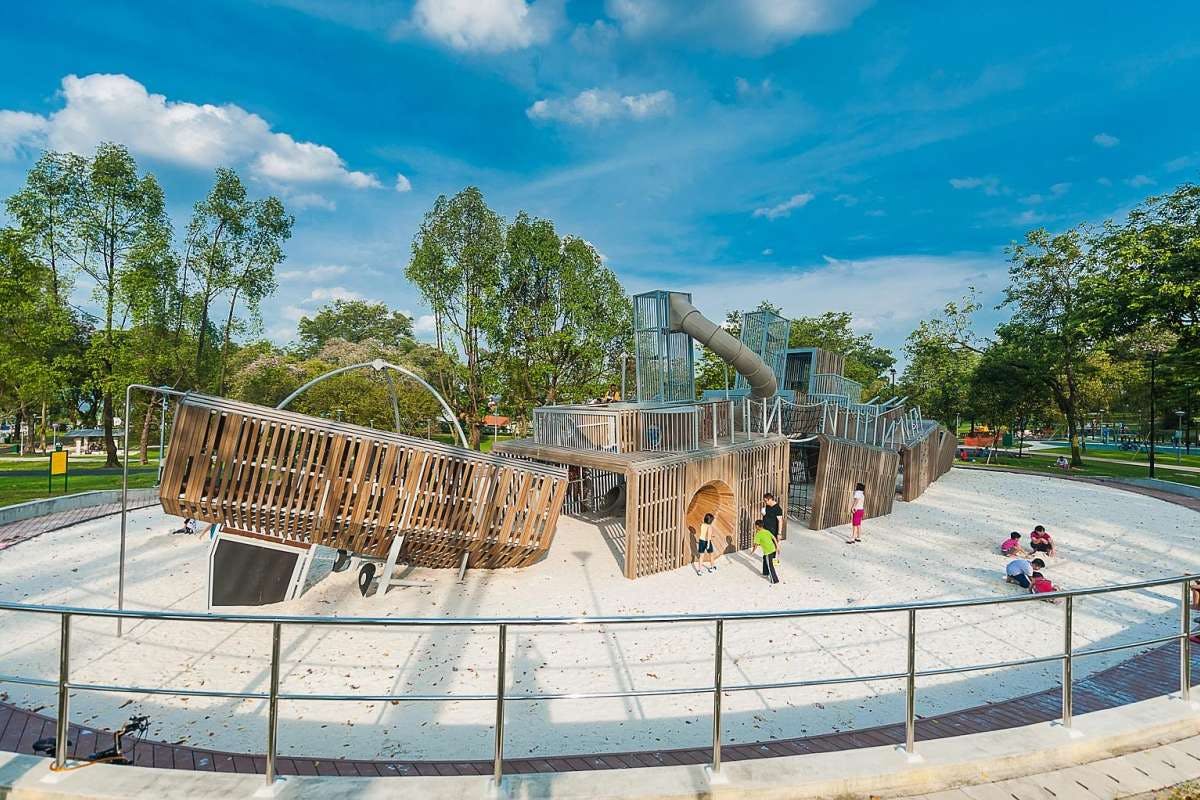 If one is not enough, continue your adventure and take it to Sembawang Park. Situated facing the Johor Straits, Sembawang Park offers a tranquil and beautiful beachside. It is a popular fishing ground and a great place for family and friends to spend quality time together. There are shelters and barbecue pits along the park and beach, allowing you to barbecue by the sea and enjoy the gentle breeze and the sound of the waves. Children can have their best times at the maritime-themed playground as well, so the park really has something for every member of the family. 
Public Library - Admiralty 
The public library is highly accessible for residents of the North West area, especially Admiralty. Located within the Sun Plaza Shopping Centre, the Sembawang Public Library offers a lot of literary resources and educational activities. With a floor area of 1,607 sqm, the library houses about 150,000 items for users of all age groups. Sembawang Public Library's collection includes more than 400 magazine titles, an Early Literacy collection for children aged 0 to 6 years, and digital library resources such as e-newspapers, e-magazines, and Quick Reads.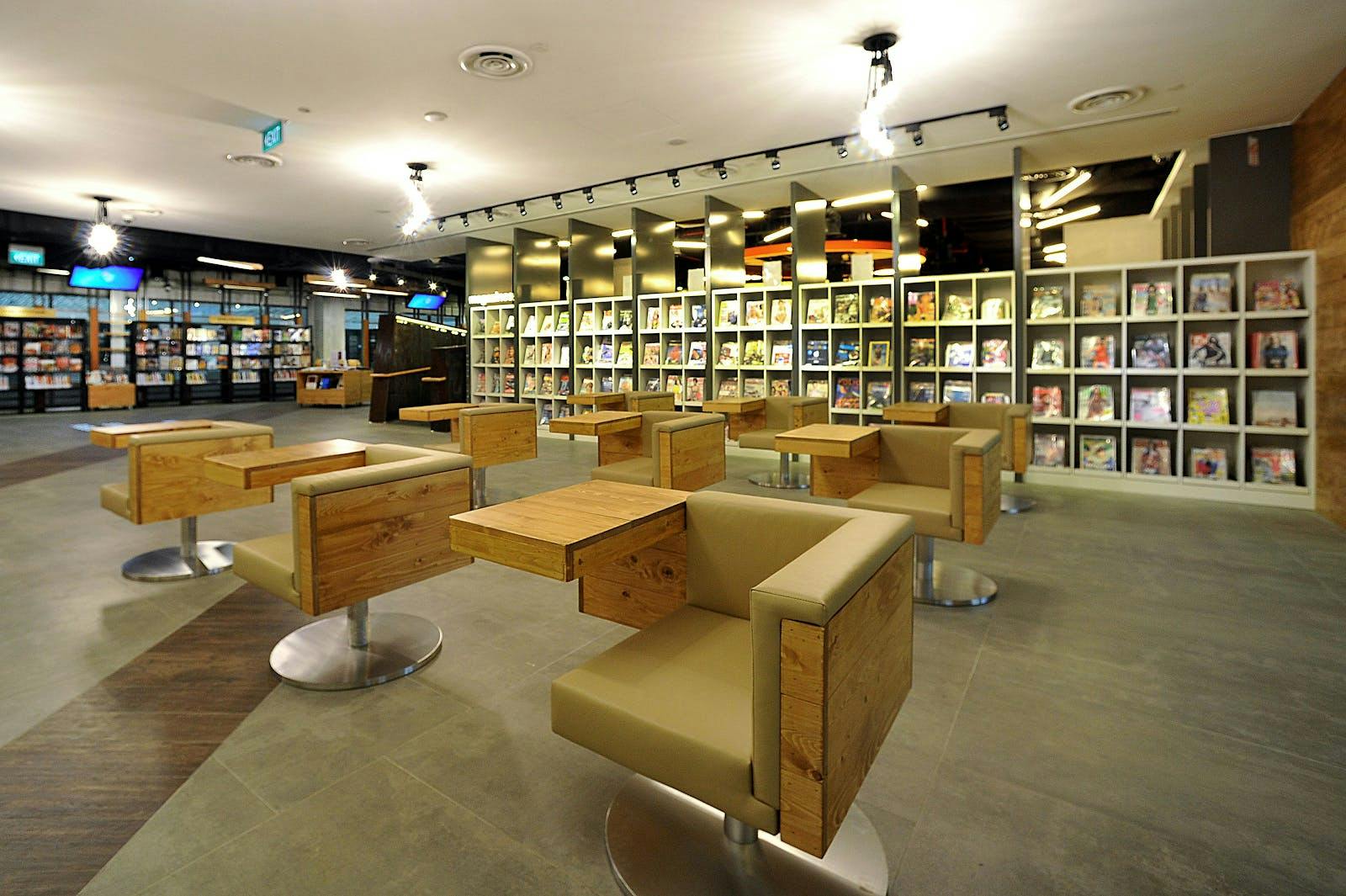 What is interesting about the library is that it has a thematic storytelling session conducted by librarians every month where children can enjoy stories with themes like folk tales and engage in fun educational activities with or without their parents. The program takes place in the reading deck which features an open setting area, allowing children and everyone involved a comfortable environment to fully express themselves. 
Sports Facilities - Admiralty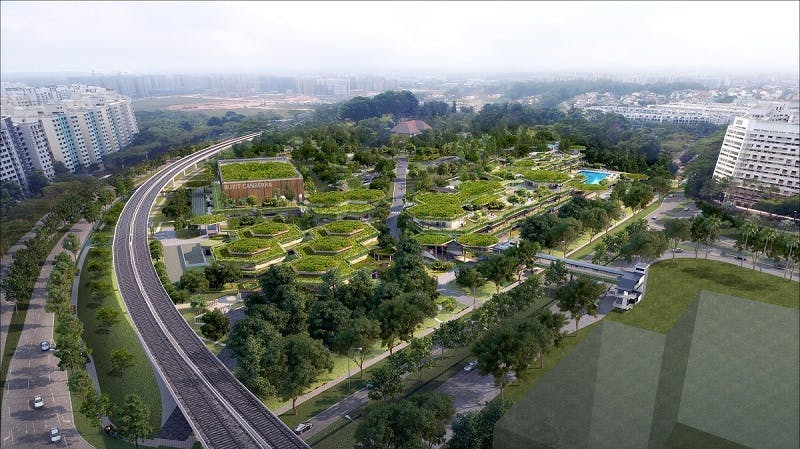 Sports enthusiasts residing in Admiralty will have the most convenience with Bukit Canberra located just across their lawns. The new integrated sports and community centre features an expansive indoor sports hall with multiple courts for sports such as badminton, volleyball, and basketball. On top of that, it is also built with school competitions and community events in mind. The hall's gallery has a seating capacity of up to 500 people. As for the aquatic sports, the swimming complex has an 8-lane lap pool, a 6-lane sheltered training pool, a fun pool for kids, and a "natural setting" wading pool for all to enjoy. Fitness enthusiasts who do not thrive in confined air-conditioned spaces can look forward to their obstacle course, Forest Gym. Moreover, of course, you can always work your way through the many running trails around the Bukit Canberra complex. Not only a sports centre, but the 12-hectare hub will also provide amenities such as a hawker centre, a polyclinic, a senior care centre, and green space for community farming.
Shortlist folder is empty
Search for listings to shortlist