Lavender
Tags:
Jalan Besar Stadium
Mustafa Centre
Lavender district is comprised of Jalan Besar, Kampong Glam, and parts of Little India. This huge area is a mix of old and new Singapore, as shown in its long-standing eateries sitting side-by-side with hip music studios and trendy art spaces. Since parts of the Little India ethnic neighbourhood extends into this area, now there are many small coffee shops and music studios in this rather vintage-looking district. Notable places in the Lavender area includes the Jalan Besar Stadium, Jalan Besar Swimming Complex, the series of historic shophouses along Jalan Besar, Sri Srinivasa Perumal Temple, Mustafa Centre, and City Square Mall. Although Lavender is largely commercial, several blocks of public housing and private condominiums can be found in the area.
Summary
Summary
Lavender, which is a subzone within the planning area of Kallang, Singapore, is composed of an area bounded by Tessensohn Road in the north; Balestier Road, Lavender Street, and Crawford Street in the east; the Rochor River and Rochor Canal in the south; as well as Syed Alwi Road, Serangoon Road and Rangoon Road in the west. The district has not changed a lot in a city known for its frenetic urban planning, that is why some would say that entering Lavender is like entering Singapore in the late 1980s. It is where old public housing is occupied by an elderly community, with small automotive shops, hardware resellers, and temples. However, Lavender now is the rising star of Singapore's hip neighbourhoods, rivalling the likes of Tiong Bahru with its heady mix of old and new. Whether it is ordering plates at old-school eateries, browsing contemporary art studios, or wandering through charming heritage houses, Lavender provides things to do in spades.
Stay - Lavender
Despite the huge commercial use of the area, you can find several blocks of public housing provided by the Housing and Development Board (HDB) exist at Jellicoe Road and French Road. The same goes for condominiums. Several condominiums in Lavender you can browse from including Southbank Condominium, Kallang Riverside Condominium, and City Square Residences.
Shop - Lavender
City Square Mall, located at the junction of Serangoon and Kitchener Roads, has a direct connection to Farrer Park MRT Station. It sits on the site of Singapore's historic New World Park. Having close proximity to Little India, it attracts both local and tourist shoppers. With over 450,000 sq ft of net lettable area, spread over five retail levels, two basements and four levels of lifestyle services, it is home to about 200 tenants that caters to the lifestyle needs of today's discerning families including the ones living in the Lavender neighbourhood.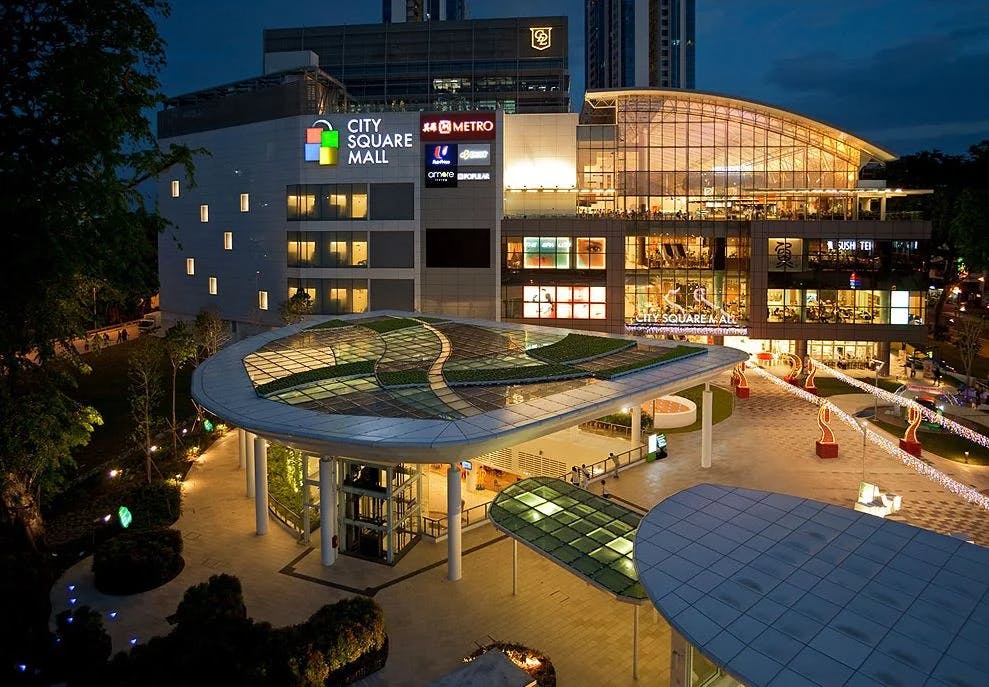 Other than that, Aperia Mall can be an alternative to cater for your shopping needs. Aperia Mall is conveniently located in the Lavender area, a 5-minute walk from the Lavender MRT station with public bus stops being available within walking distance to the mall as well. The mall offers a variety of different F&B cuisines, ranging from Asian such as Japanese and Chinese to Western cuisines. It also offers street snacks for people to pick up on the way. Furthermore, it also consists of other services such as enrichment, grocery, as well as hair services.
Drinks - Lavender
Lavender neighbourhood is becoming an indie cafe culture hub. There is an interesting and growing list of speciality cafes in Lavender. Like Tiong Bahru, gentrification has changed the face of a once gritty Lavender. Sleek, modern cafes have found a home here in recent years, as seen in the perfect example of Antoinette, a French-inspired cafe named after Marie-Antoinette, the last queen of France who was revered for her fine taste. Other than French classic desserts and savouries, this elegant cafe also attempts to recreate dainty pastries for Singaporean taste buds.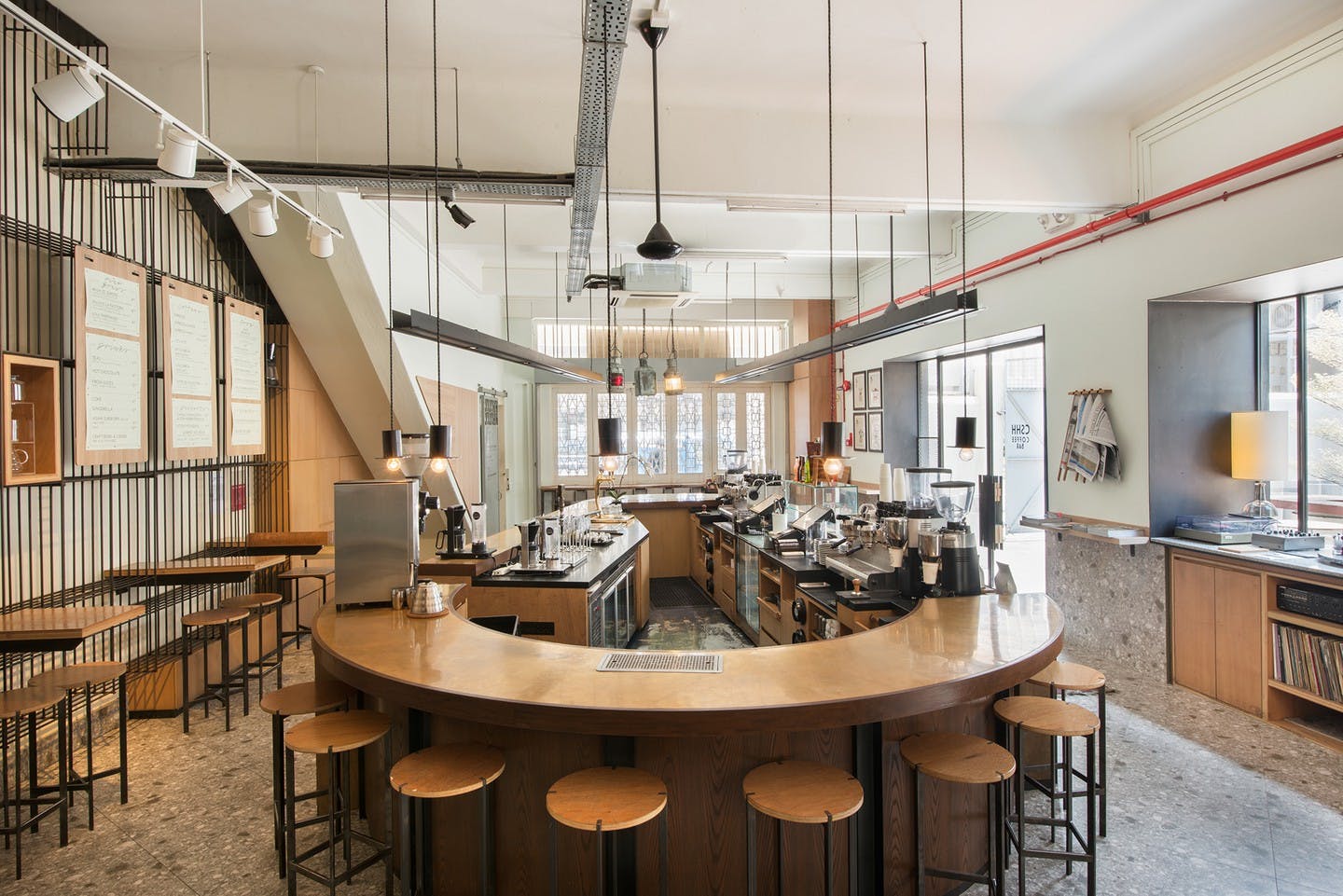 Known by every single coffee lover in the area, Chye Seng Huat is the place to go for that much-needed dose of caffeine. Uniquely designed to look like an old hardware shop, this cafe's exterior lures its visitors in by tugging on their curiosity. Purists love their classic Lattes and Long Blacks, whilst the adventurous opt for Hand-Pressed Coffees prepared with flair. This hardware store turned hipster cafe is a favourite hangout of many who relish the uplifting aroma of good, strong coffee. True to its name, its spacious interior is decked in modern-industrial furnishings. The unique blends of coffee and a tantalising all-day breakfast menu on offer here makes it a serious competitor to many old-time coffee shops in the area.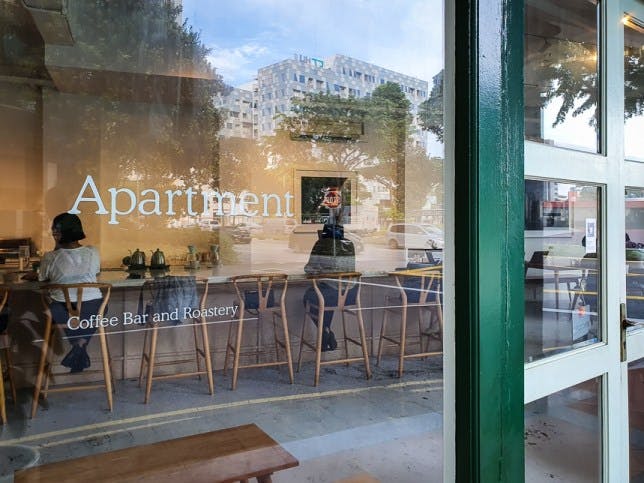 Another top cafe in Lavender is Apartment Coffee Bar & Roastery. Located at the corner of Lavender Street and Tyrwhitt Road, the Apartment looks like a modern stylish apartment. The coffee studio just serves warm bakes, tea, and speciality coffee. It is run by coffee experts for serious coffee lovers. Owner Yeo Qing He, who won gold in the Singapore Brewers Cup and placed 6th on the world stage in Brazil, maybe the one brewing coffee for you at the Apartment.
Eats - Lavender
If you're living in or about to visit the Lavender area, one question that is bound to cross your mind is where you go to get some good food in Lavender? 99.co has listed several top restaurants for you to pick for a wonderful dining experience. Red Eye Smokehouse is perfect for meat lovers. It offers lip-smacking smoked meat perfected with thick marinade which is definitely worth trying. The dim yellow lights that hang from the ceiling of this American-style BBQ smokehouse give off a congenial vibrant vibe, putting you in the perfect mood for a half slab of St. Louis Pork Ribs and a platter of Burnt End Beans from the moment you step through the door.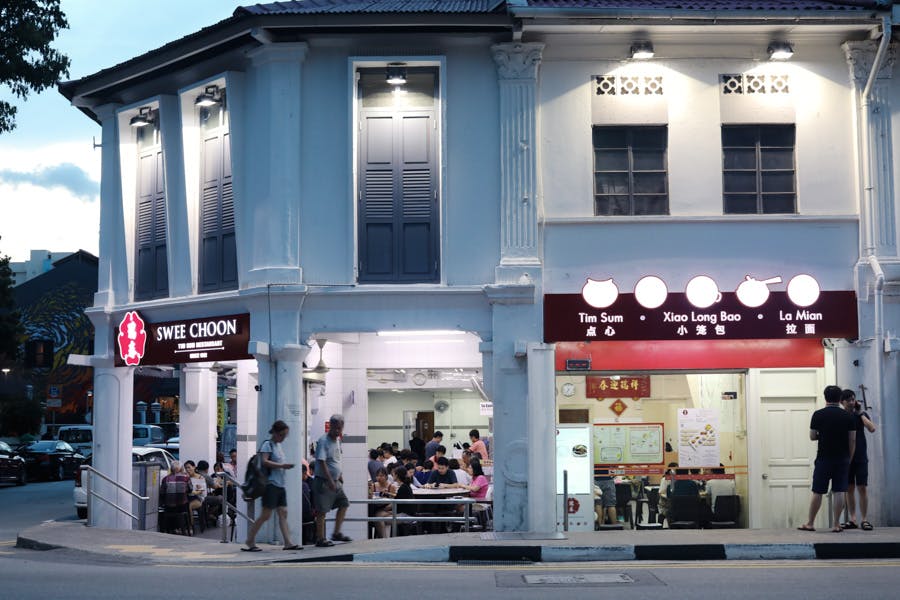 Meanwhile, dim sum lovers can head to Swee Choon Dim Sum Restaurant. Established in 1962, this restaurant cooks up piping hot Cantonese delicacies in a typical Kopitiam setting. It is perfect for late-night stragglers because it is open throughout the day and night, to be exact until 6 am in the morning. And what about waffles? Wimbly Lu is the answer. Known for having some of the best waffles in town, Wimbly Lu has finally opened its second outlet in Tyrwhitt Road. Whether you are in the search for a savoury Chicken & Waffles or back-to-the-basics super-indulgent waffles and ice cream, this is a delectable spot.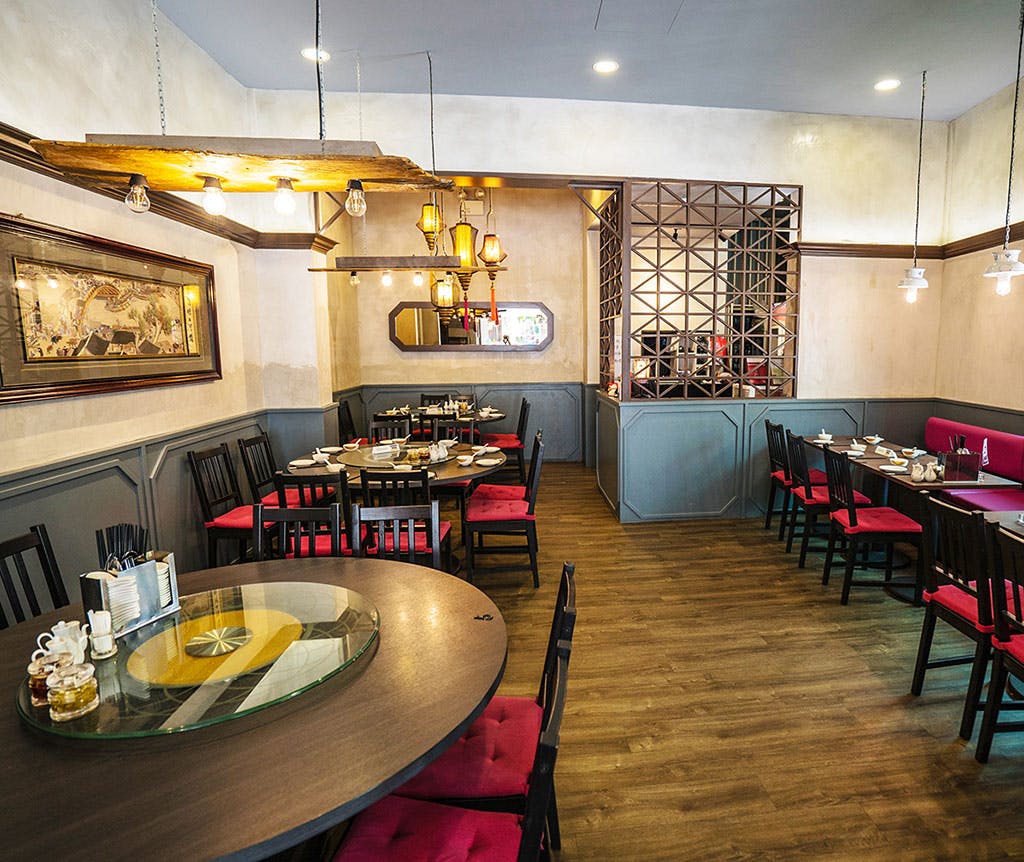 Trying to find a vegetarian option? Head to New Fut Kai Vegetarian! Specialising in wholesome, hearty, and healthy food for the soul, this cosy vegetarian restaurant serves up Chinese fusion dishes such as a veggie take on braised 'duck' noodles and local classic Nasi Lemak. If you are into Indian cuisines, then the perfect one for you is ABC King. It is an outdoor eatery just a stone's throw away from the Lavender MRT station with hearty Indian specialities. The restaurant is also popular with people working late because it is open 24-hour.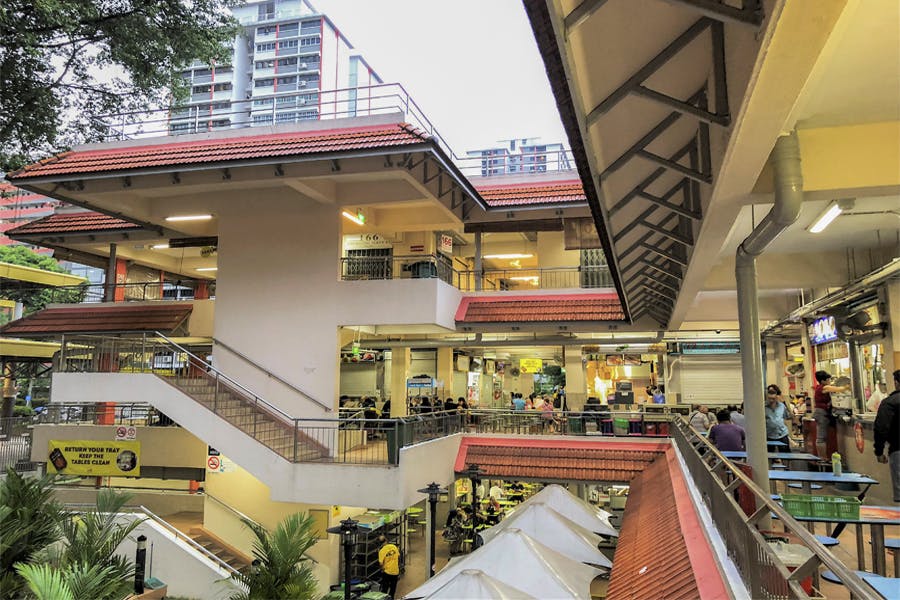 Besides the top pick restaurants, Lavender has a really famous hawker centre to start your food exploration in Singapore. Golden Mile Food Centre, which was opened in 1975 for the resettlement of street hawkers from Jalan Sultan, now houses hawker stalls that offer a variety of delicious local dishes such as char kway teow, Hokkien mee and chicken rice. You might end up spending a whole afternoon here feasting on the cheap eats. While you are there, do not forget to try out the duck rice from the Ah Xiao Teochew Braised Duck stall.
Play - Lavender
One of the iconic landmarks worth visiting in Lavender is the Sri Manmatha Karuneshvarar Temple. This peaceful little Hindu temple adds to the colourful ethnic tapestry of Lavender with its ties to a minor Hindu community in the 19th century. The temple was built in 1888 and was very important to a Hindu community made up of employees of Kallang Gasworks, the company that fuelled the city's gaslighting until electric lighting was adopted. Most of the workers live near the Kallang River, and the temple was a sanctuary for them to sustain their traditions and values. Today the temple is still used by devotees and is best known for its elaborate entrance tower. It can be a great place to visit if you would like to indulge in culture and history.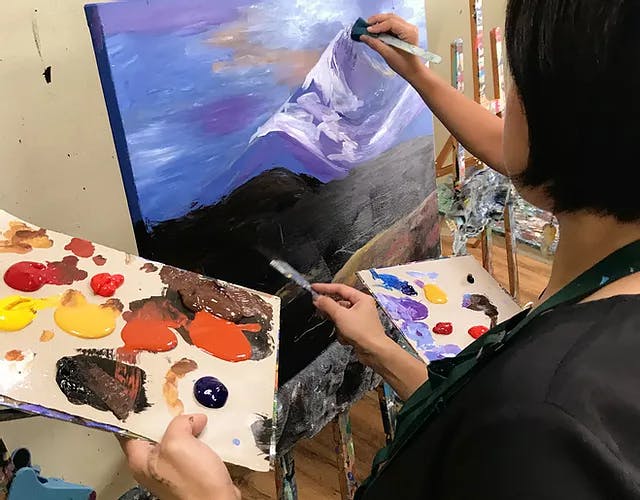 If you are looking for a different kind of entertainment and more into art, head to the Artify Studio. It is a homely secret little studio that offers bonding through colours, art, and fun. Artify Studio functions as an art wonderland for children by day and an alluring, chill-out and art jamming spot by night. In this place, you can unwind and unleash your creativity in their safe and comfortable environment. It can be the perfect breath of fresh air after a long day in the office. They also offer art-jamming birthday parties, team-building events, corporate events, school holiday programmes, art lessons, workshops, and more.
Learn - Lavender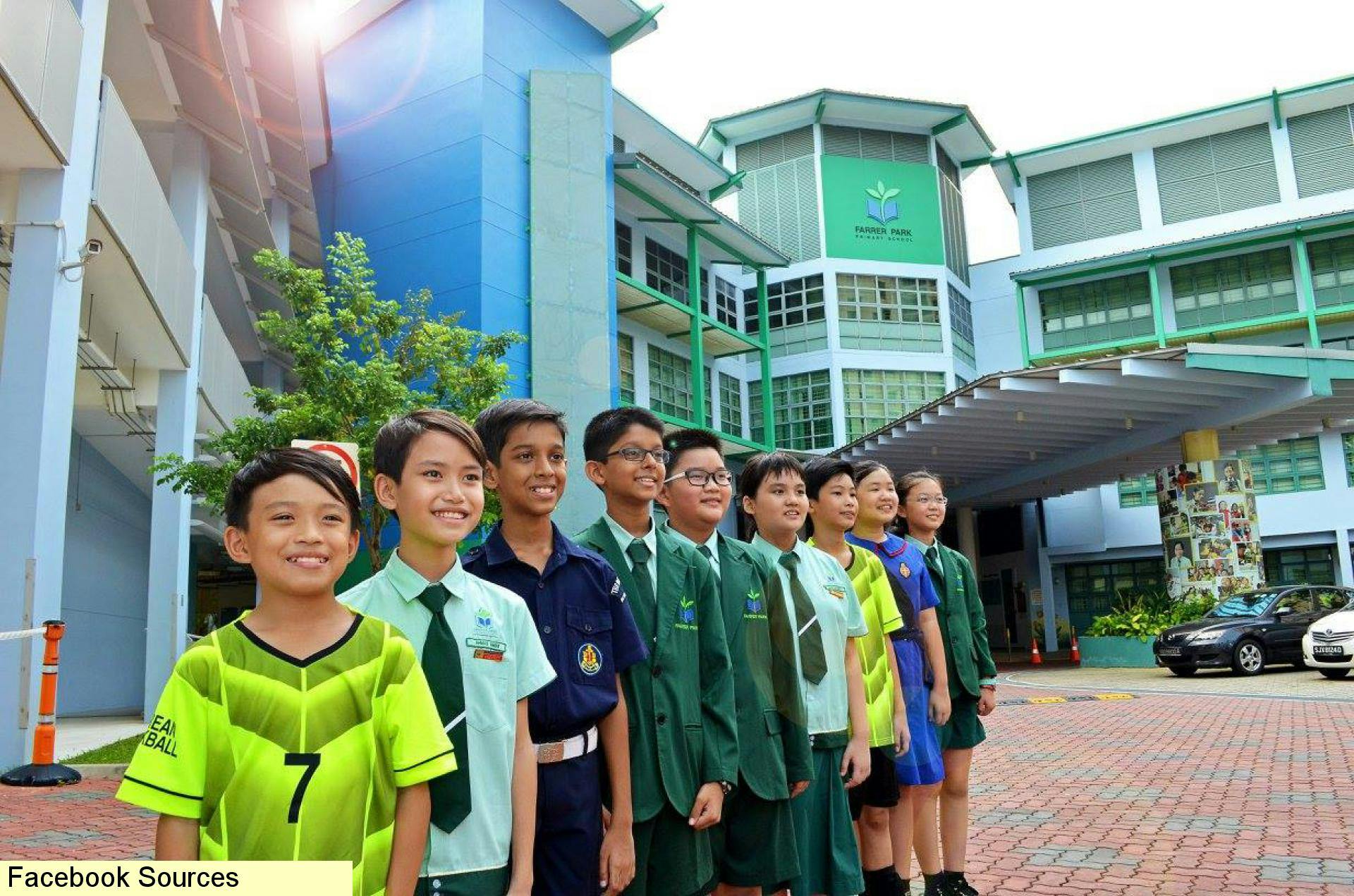 Some secondary schools that are located in Lavender include Geylang Methodist Girls' School, Broadrick Secondary School, as well as Bendemeer Secondary School. As for primary schools, one could consider options such as Stamford Primary School, Bendemeer Primary School, as well as Farrer Park Primary School. You can also find several enrichment centres around Lavender. These include Easternserve Tuition Centre, Witzkit Learning Development Centre, and Absolute Learning Centre.
Move - Lavender
The Lavender neighbourhood is served by two MRT stations namely Lavender MRT station and Farrer Park MRT station. Lavender MRT station (EW11) sits within the Lavender planning subzone, adjacent to the Crawford, Kampong Bugis, and Kallang Bahru subzones. It is physically located underneath Kallang Road, near the junction with Lavender Street / Crawford Street. Situated also near the mouth of Rochor River, Lavender MRT station serves clusters of HDB housing blocks in the vicinity, along with nearby commercial areas, the Immigration & Checkpoints Authority (ICA) Building, and public parks along the Rochor / Kallang river.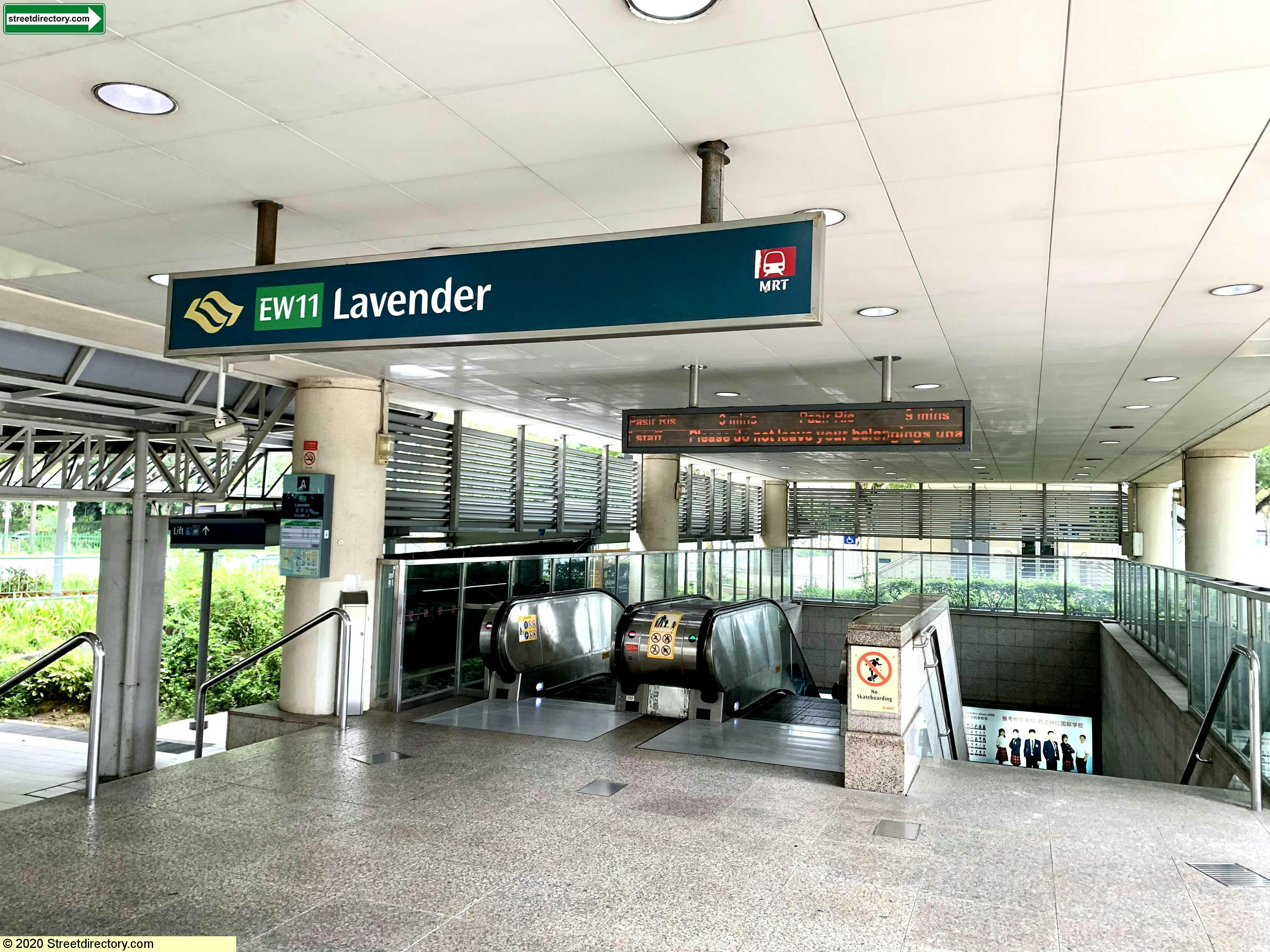 On the other hand, Farrer Park MRT station (NE8) is an underground station along the North-East Line (NEL). It is located within the Farrer Park and adjacent to the Kampong Java and Lavender planning subzones. The station sits underneath the Connexion building, an integrated hospital and hotel complex. Besides serving the Lavender neighbourhood, it is also one of the two stations that serve the ethnic district of Little India. The station is located in the vicinity of residential apartments near Pek Kio and Tessenohn Road, shophouses and commercial/residential mixed developments near Owen Road and Rangoon Road, as well as condominiums and shopping centres near Kitchener Road.
Parks and Gardens - Lavender
Just a mere 8-minute walk from Lavender MRT station, you will find Kallang Riverside Park. Built on both sides of the river, it is a haven for water sports enthusiasts. This park in Lavender provides endless hours of fun both in water and on land with its fitness equipment, jogging tracks, as well as cycling tracks. Designated fishing zones allow anglers to cast their rods to hook their next big catch. When you are feeling less active, simply head down to the cafe for an outdoor dining experience or cheer on the competitors in the water sports tournaments that are regularly held at the park.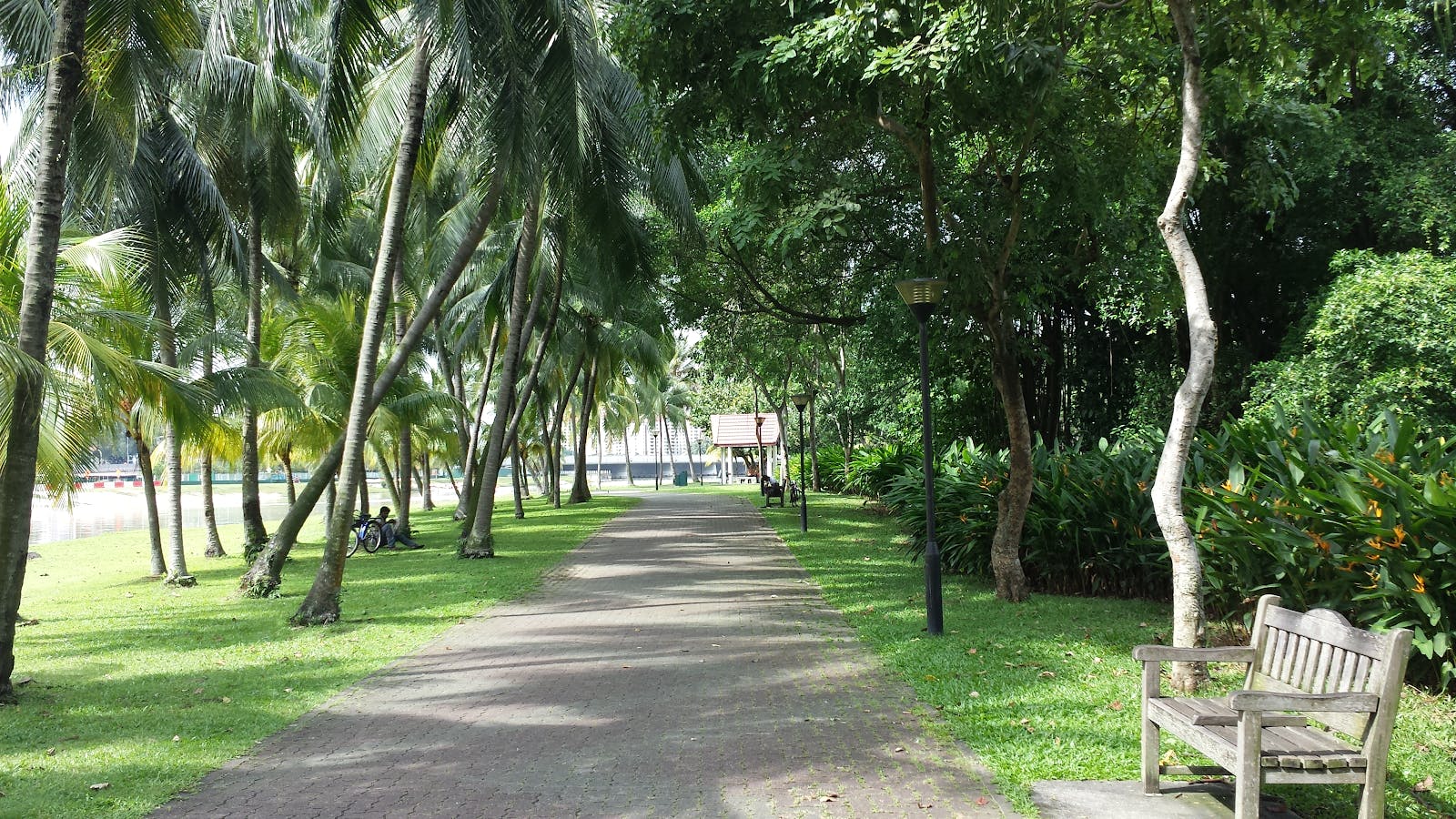 With various species of birds in the area, especially in the migratory season from September to March, nature lovers should keep their eye out for little egrets and grey herons. For those who just need to get away from the hustle and bustle of city life, just kick back under a coconut palm, have a picnic, and enjoy the stillness of the reservoir.
Sports Facilities - Lavender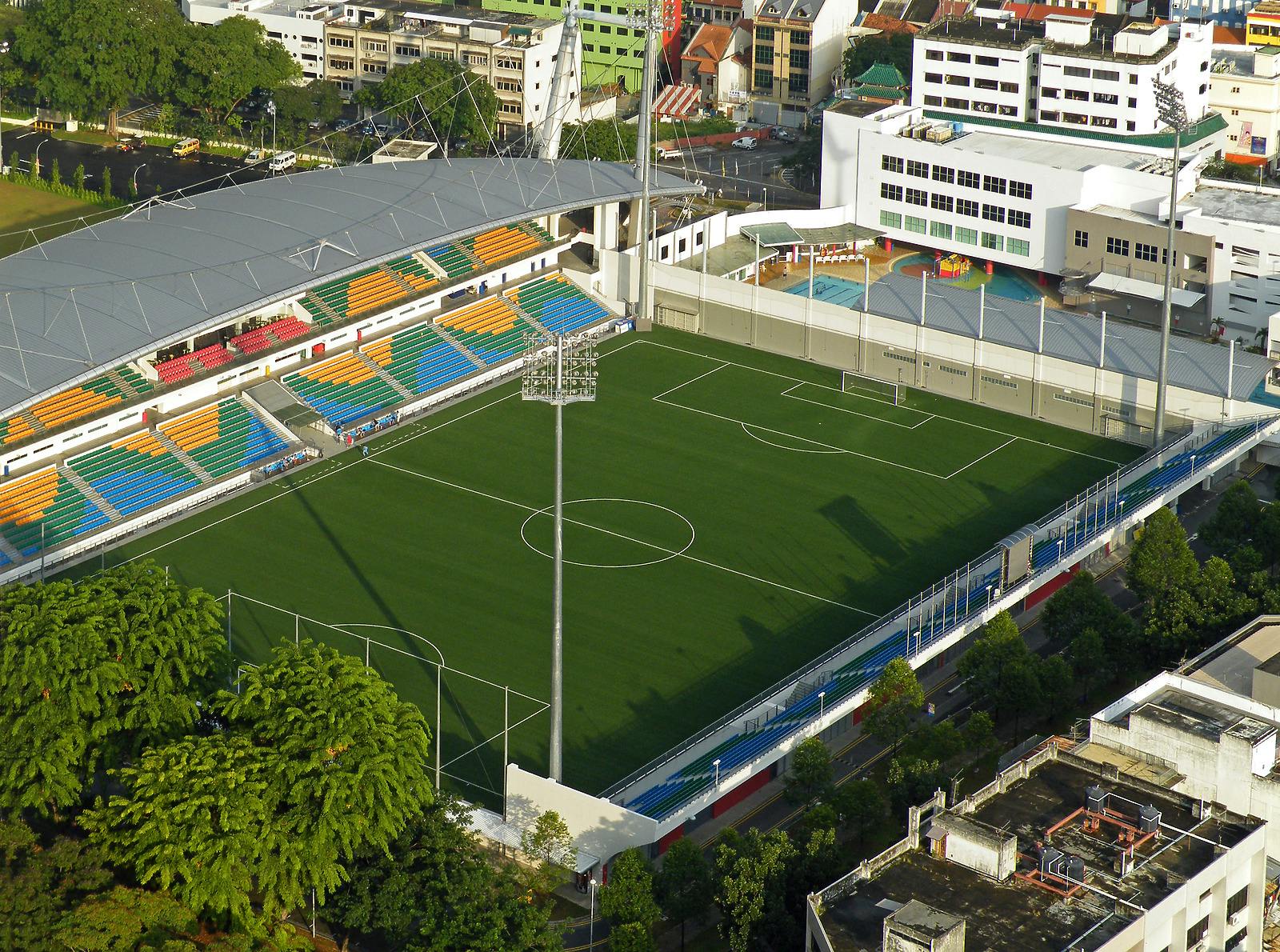 Jalan Besar Stadium is a well-known Singapore landmark located at Tyrwhitt Road in the Kallang area. The name comes from the nearby major road, Jalan Besar. It is the home ground of the Young Lions and is not opened for public booking. The stadium was used for the Singapore national football team's matches while the National Stadium was under construction. The national team may sometimes still play here as an alternative home ground to the National Stadium. Since its official opening on 26 December 1929, the stadium had held many football events, including Malaysia Cup tournaments. After a major facelift in 1999, this 6,000-capacity football stadium is part of the Jalan Besar Sports and Recreation Centre which also houses facilities such as a swimming complex, a gymnasium, a multi-storey car park and a food court.
Shortlist folder is empty
Search for listings to shortlist