Toa Payoh
Tags:
Heartlands
Residential
Mature
A large neighborhood, Toa Payoh is served by 5 train stations from the NorthSouth Line, NorthEast Line and Circle Line, namely Braddell, Toa Payoh, Woodleigh, Potong Pasir and Caldecott MRT station. With numerous launches of private residences and proximity to prestigious schools, this is an estate that continues to attract many new residents. Upcoming developments include 18 Woodsville, Maisons @ Bradell, Nin Residence and Sennet Residence while Cedar Girls' Secondary School, St Joseph's Institution International, Australian International School, Catholic Junior College and Saint Andrew's Junior College are among the many educational institutions. Around the district, Trevista, Trellis Towers, Oleander Towers, Blossoms @ Woodleigh and Sky @Eleven condominiums can be found. Besides dining places, residents can enjoy other facilities such as medical services at Mt Alvernia Hospital and sports activities at Toa Payoh Sports Hall and Swimming Pool. Nearby, Singapore's "Hollywood", Mediacorp is the most iconic building of the estate.
Public transport and amenities in Toa Payoh
Summary
Toa Payoh literally translates to "big swamp" in Hokkien, and is located at the northern area of the Central Region of Singapore. It is Singapore's second largest satellite town, and is considered a matured residential district. As the neighbourhood is very large, the district is divided into several smaller districts, referred to as Toa Payoh Lorong (which translates to aisle in Malay) 1 through 8, which surround the town centre, Toa Payoh Central. Toa Payoh Central was planned such that its shops and facilities would meet the needs of the residents of Toa Payoh, eliminating the need for them to have to travel elsewhere. Its favourable location and many facilities in the area make it a very good housing choice for the typical family.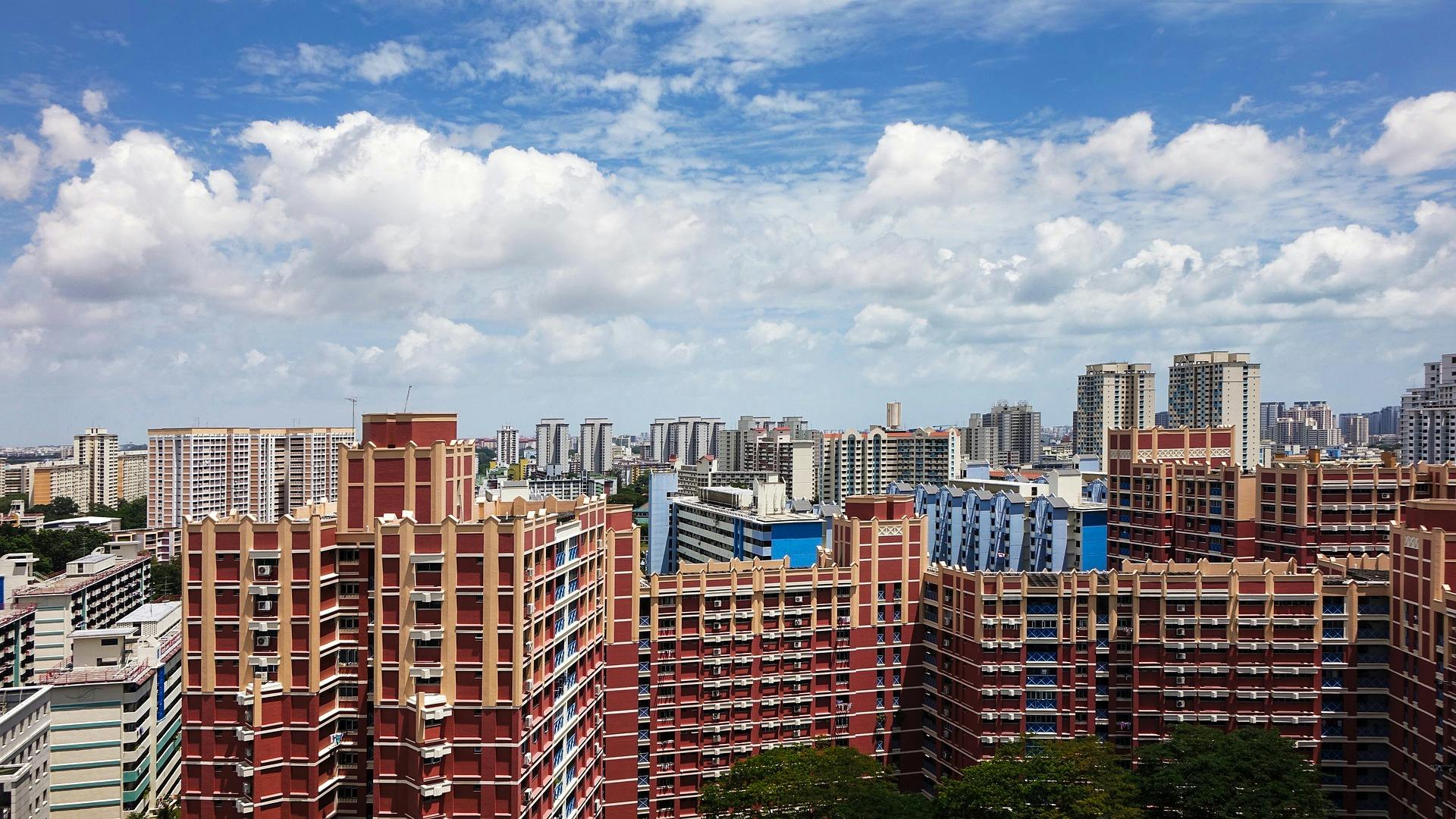 Toa Payoh - Stay
As part of Singapore's Heartlands, Toa Payoh has many blocks of flats of different ages, sizes and layouts. Toa Payoh has been an established residential area for many years, and many locals have fond memories of the area; in particular, the Dragon Playground has become something of an unofficial landmark of the neighbourhood, where many children living in nearby HDBs would play. There are also many condominiums, such as Trellis Towers, Trevista, and Sky@Eleven that are available for sale, which boasts many attractive facilities, with more developments to come. Gem Residences is a new private residential project that was launched in Toa Payoh after a gap of more than half a decade and is currently marketing its units for sale. As land is a hot commodity in this area, very few residential landed properties are available.
Toa Payoh - Eat & Drink
99.co knows our national pastime is eating, so we put together some of the best eats in the neighbourhood for us all to do what we do best - eat! Toa Payoh is home to some of the best hawker food in Singapore, such as the Sliced Fish Soup at 127 Lorong 1 Fish Soup, Sam Soon Oyster Omelette at Lorong 5, and Ocean Curry at Lorong 4. And that's just the tip of the iceberg! In addition to its market and hawker centre, as well as numerous coffee shops, Toa Payoh also has a number of sweet little cafes to satisfy any hipster and dessert lover: Creamier serves waffles and ice cream that is to die for, and The Daily Press at Lorong 1 has good food set in a homely atmosphere.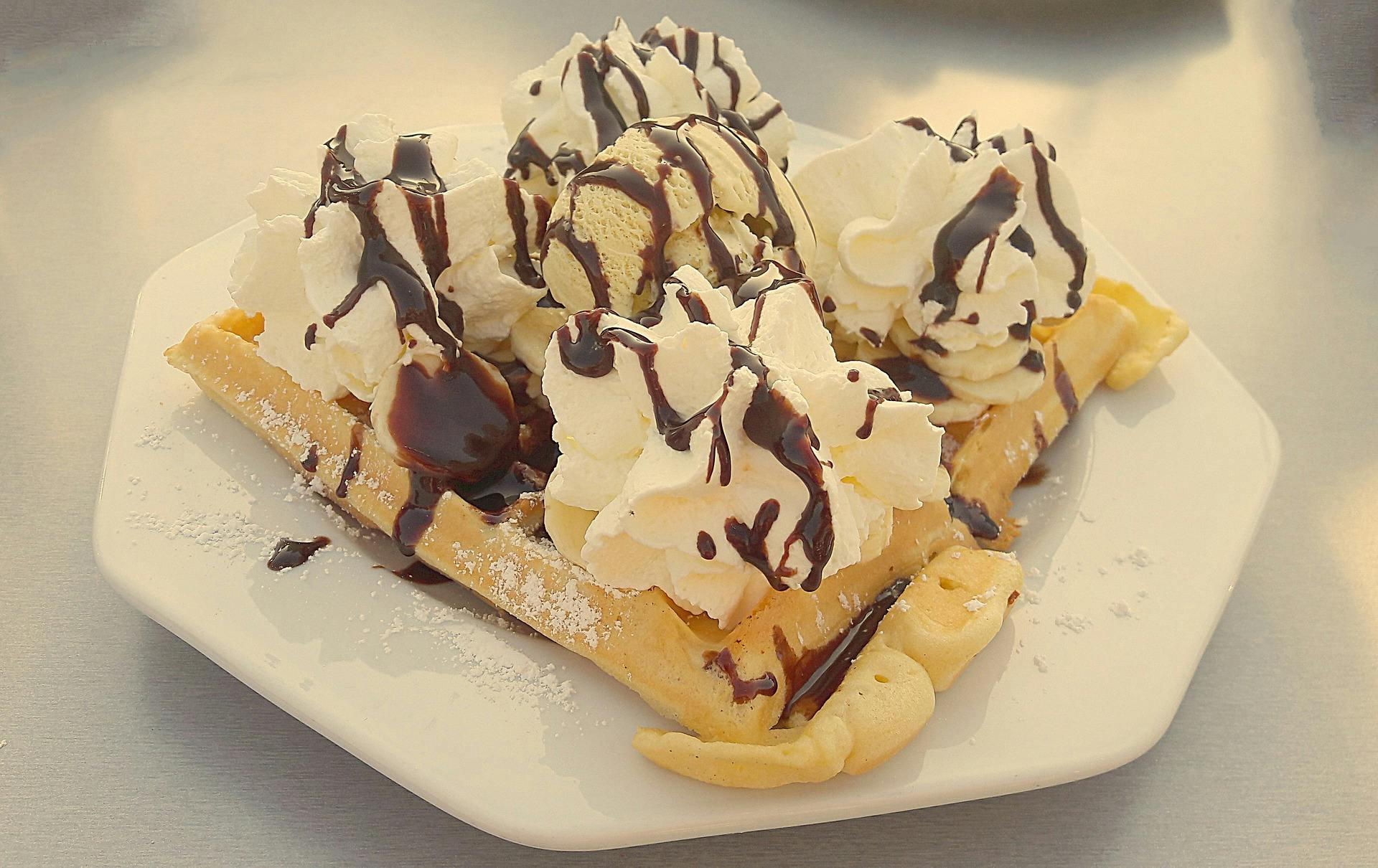 Krazy Salad Bar and Seasonal Salad Bar both offer reasonably priced main courses that come with an all-you-can-eat salad buffet, which means you can afford to indulge that inner glutton without feeling guilty about either calories or money spent. Talk about a good deal! Feeling peckish in the wee hours of the morning? Head down to Oasis Taiwan Porridge located at Lorong 6 which serves steaming bowls of sweet potato porridge and a variety of dishes all the way till 6am in the morning, every day of the week.
Toa Payoh - Shop
Most of the stores are found either at the HDB Hub at Toa Payoh Central and at shop houses around that area; these shops cater to all the daily needs of the residents, from selling household items and clothes to providing beauty services. Shops are not only found at Toa Payoh Central, however, but are scattered throughout the neighbourhood, and usually can be found at the void deck of HDBs. These shops include supermarkets as well, maximising the convenience of grocery shopping for residents. Fresh produce can also be found at the Toa Payoh Market.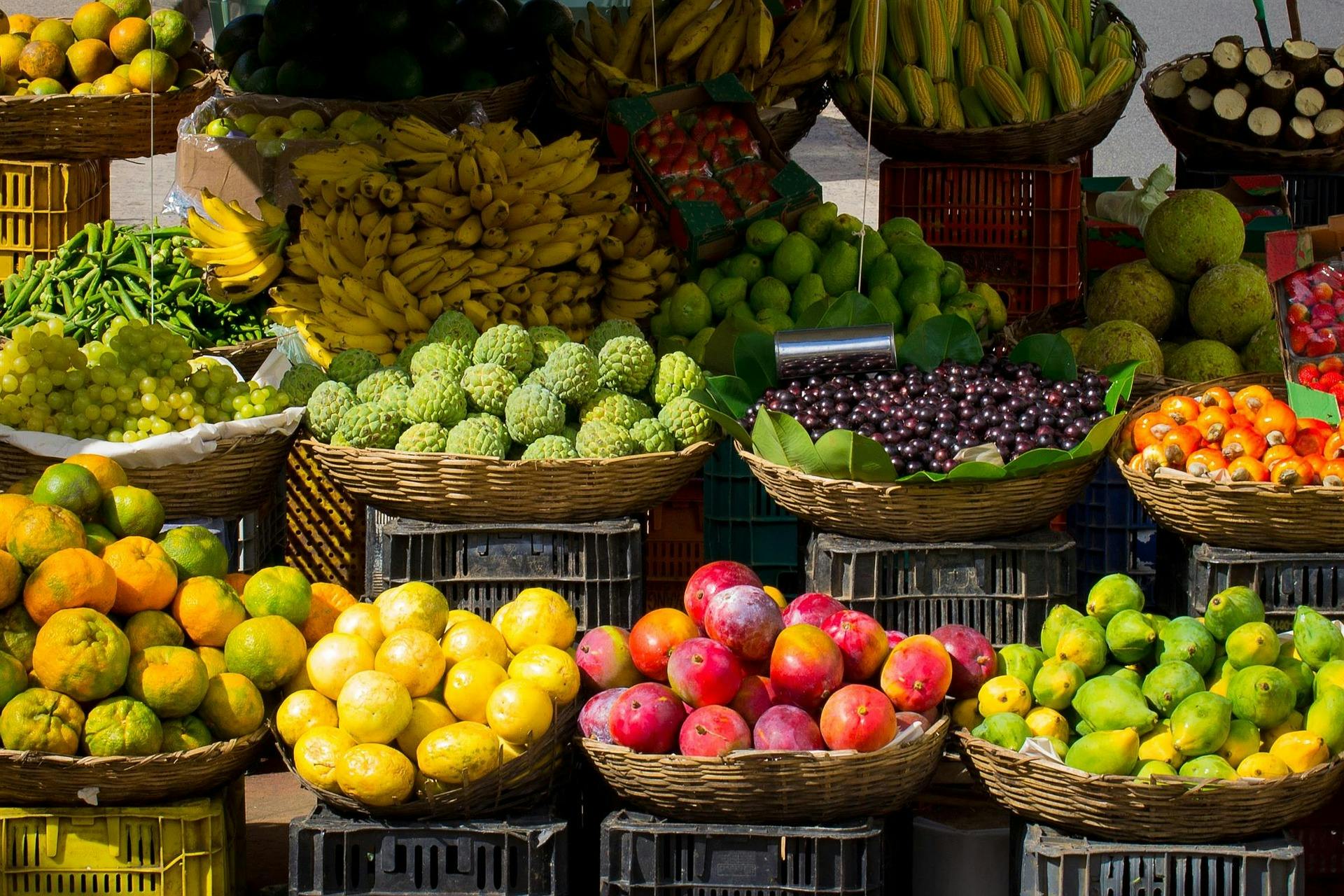 Should you find yourself needing to go furniture shopping, look no further than Courts at the Toa Payoh HDB Hub. Truly, practically anything needed in daily life can be found in Toa Payoh! Mount Alvernia hospital is also near the district, and there are various general practitioner clinic and Toa Payoh Polyclinic run by the National Healthcare Group.
Toa Payoh - Play
There are many facilities in Toa Payoh meant for public use, including Toa Payoh Community Library at Toa Payoh Central. To the south of Toa Payoh Central are sporting facilities that are also open to the public: Toa Payoh Stadium, Toa Payoh Sports Hall and Toa Payoh Swimming Complex; in addition, there are basketball courts and street football courts spread throughout the district. SAFRA clubhouse is also located at Toa Payoh. Should the many high-rise residential buildings make Toa Payoh seem crowded and oppressive, residents can retreat to the Toa Payoh Town Park, enjoying the multitude of flora that is available there, as well as the koi pond and waterfall at its centre.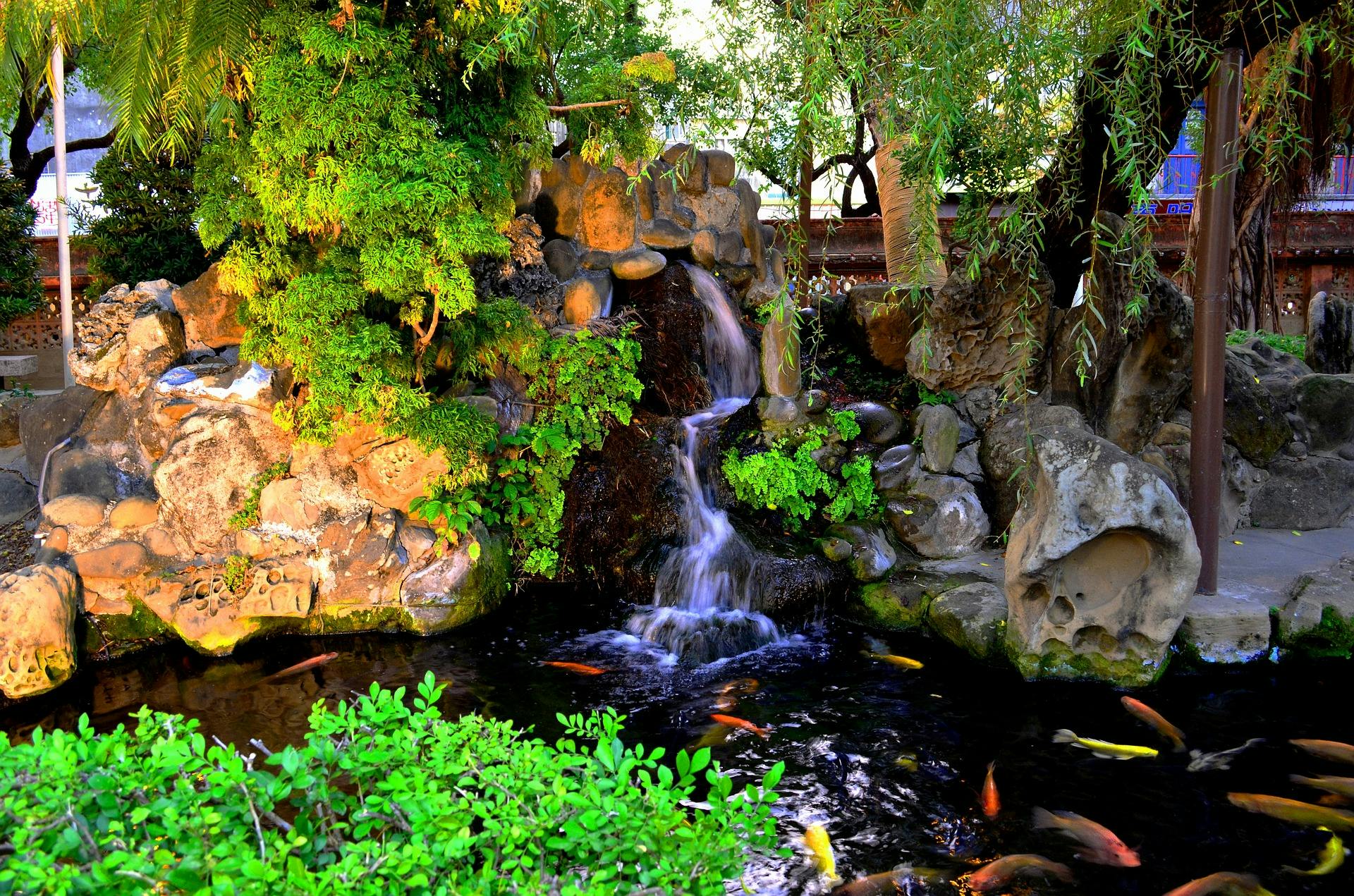 Toa Payoh - Learn
The Toa Payoh Community Library features a wide collection of books. One of the larger community libraries in Singapore, its premises spread across three floors. It is also a popular study hangout for students. There are many schools in Toa Payoh; 8 primary schools, 5 secondary schools, and a junior college, which makes it a prime neighbourhood for families with children of varying ages, or for families looking to stay there a long time.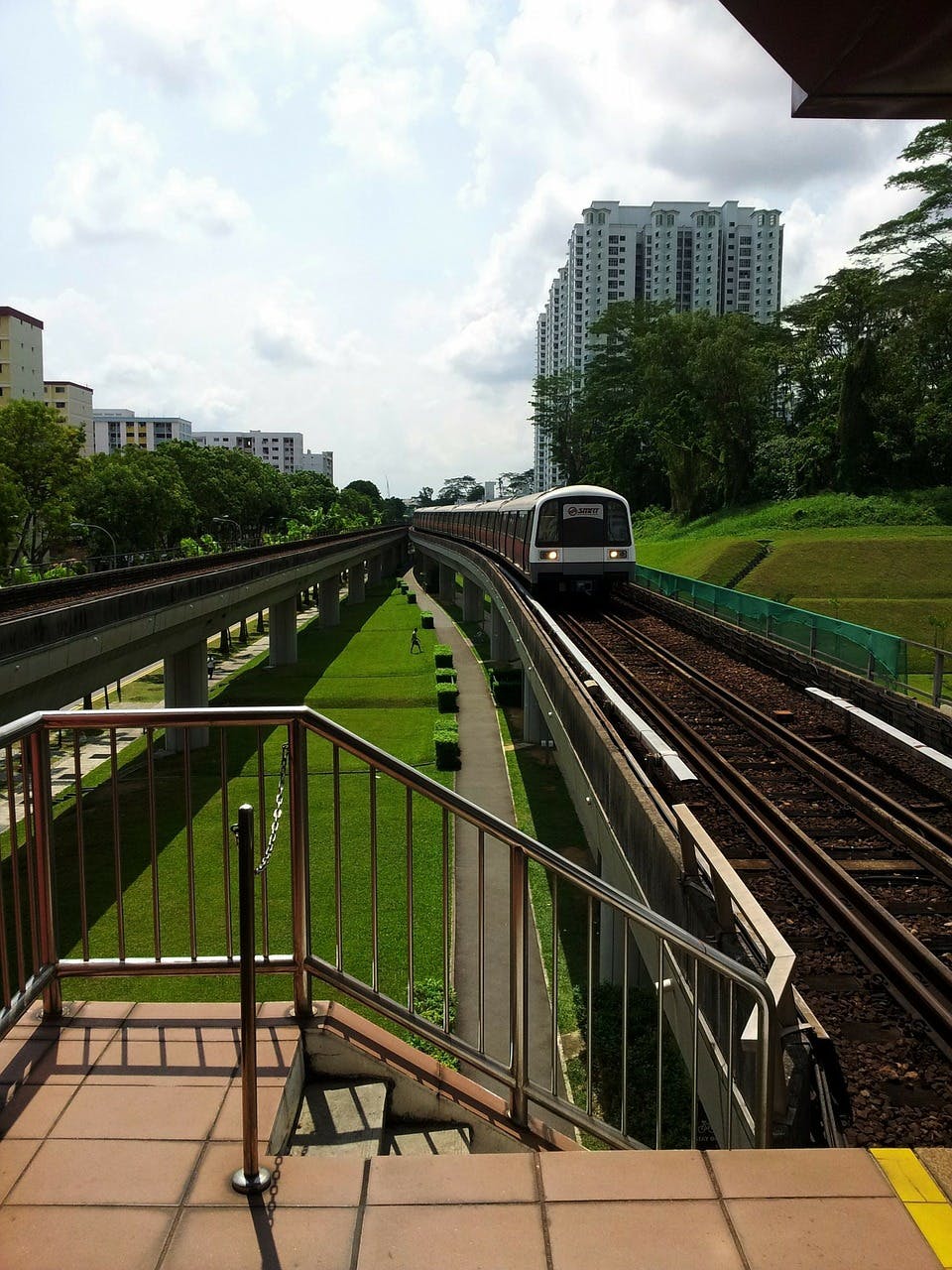 Toa Payoh - Move
There are five MRT stations that are within close vicinity of Toa Payoh, and they span across three different train lines. These stations are: Toa Payoh, located at Toa Payoh Central, Braddell, Woodleigh, Potong Pasir, and Caldecott. In addition, the Toa Payoh Bus Interchange is located beside Toa Payoh MRT. Due to this, every part of Toa Payoh is easily accessible via public transport, and it is easily evident why this neighbourhood is such a popular choice for families to stay!
Toa Payoh Public Library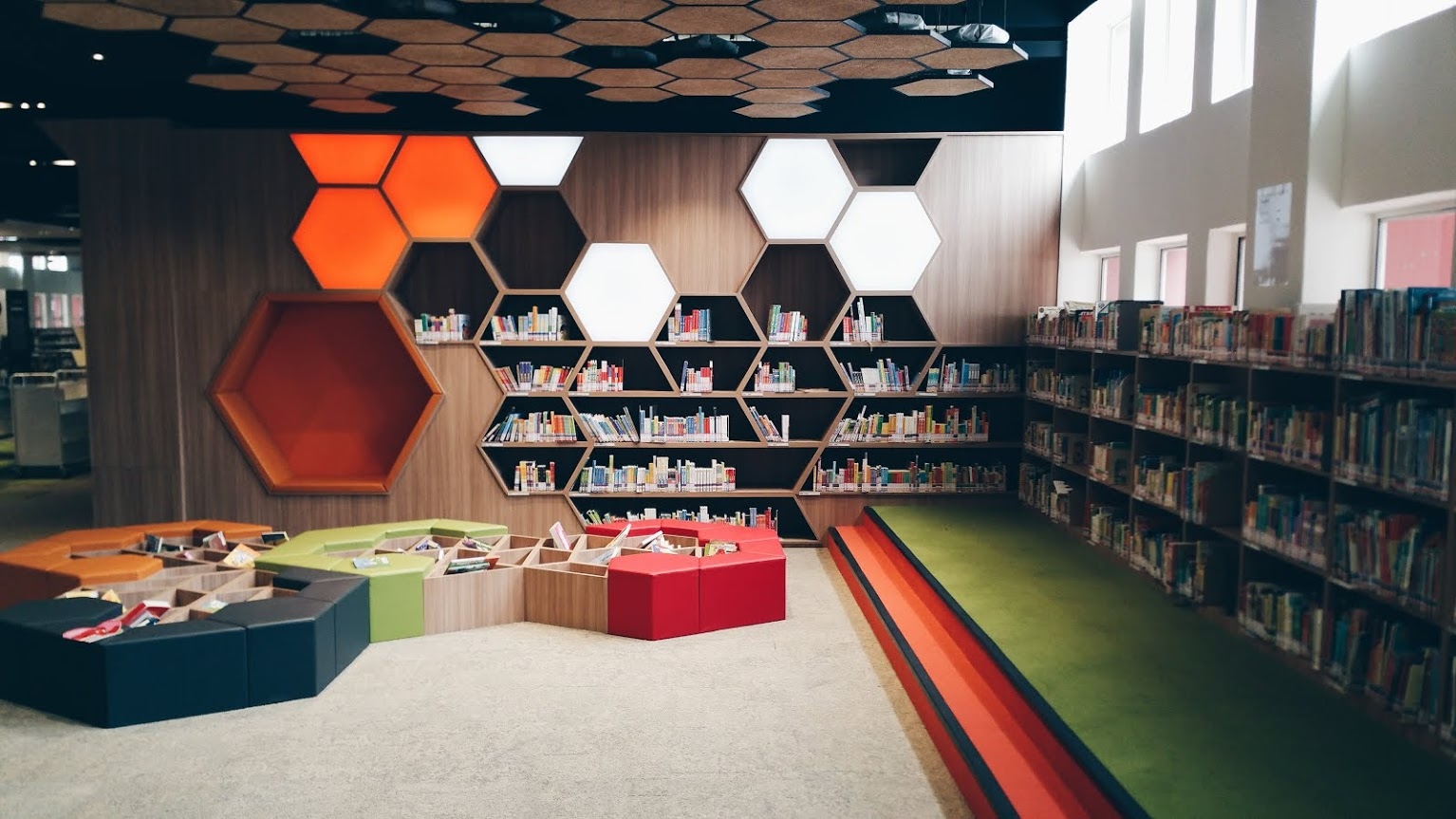 Located in the heart of Toa Payoh Central, the three-storey high library covering a floor area of 4,125 square metres is home to more than 240,000 collections. Print and non-printed items that include books, periodicals, and audiovisual materials are available at Toa Payoh Public Library to cater to the need for information and education of nearby residents. There is an eReader loan service that allows patrons to borrow Sony eReaders and download their favourite ebooks from OverDrive (a popular ebook database). You can find the children's section at level 1. Meanwhile, the second floor is home to Newspapers & Magazines Lounge and the third one is where the Teens' Zone is located, with its prominent display of graphic novels as well as audiovisual materials. Toa Payoh Public Library is also home to several clubs such as the Writing the City Writers' Group. It is a community of writers committed to the craft of writing, with monthly workshops which offer participants writing exercises.
Toa Payoh - Parks and Gardens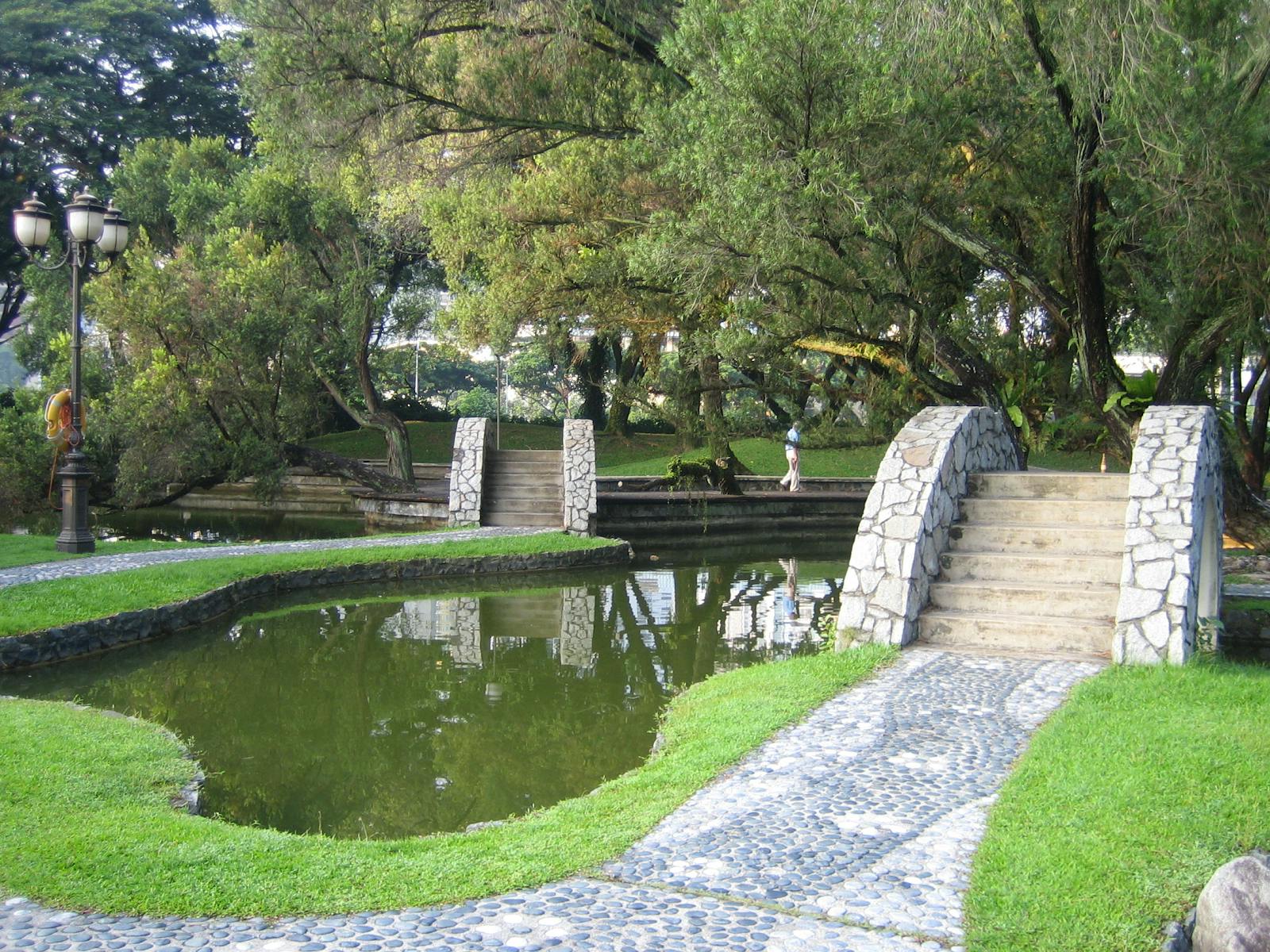 Do you like the seventies vibe? If you do, you would love Toa Payoh Town Park! With a large pavilion, landscaped pond, rustic looking gazebos, Toa Payoh Town Park retains the beauty and charm of the seventies. It is a popular venue for wedding photoshoots and a great place for families to gather for recreation. You can have a leisure stroll or jog around the park on the coloured pathways. The gazebos under the willow trees are also a really nice place to relax while admiring the cascading pools of the pond. Another interesting park in Toa Payoh is the Toa Payoh Sensory Park. It is known for its great recreation and sports facilities. The park provides a playground and fitness stations that live up to the park's name, with sensory features meant to give you the most enriching experience. One of the favourites is the telephone tubes, where children can communicate with one another through brightly-hued curvilinear tubes in the playground. On top of that, Toa Payoh Sensory Park also has a hawker centre, an outdoor activities area, and a butterfly garden, making it a wonderful place to spend an afternoon or evening.
Toa Payoh - Sports Facilities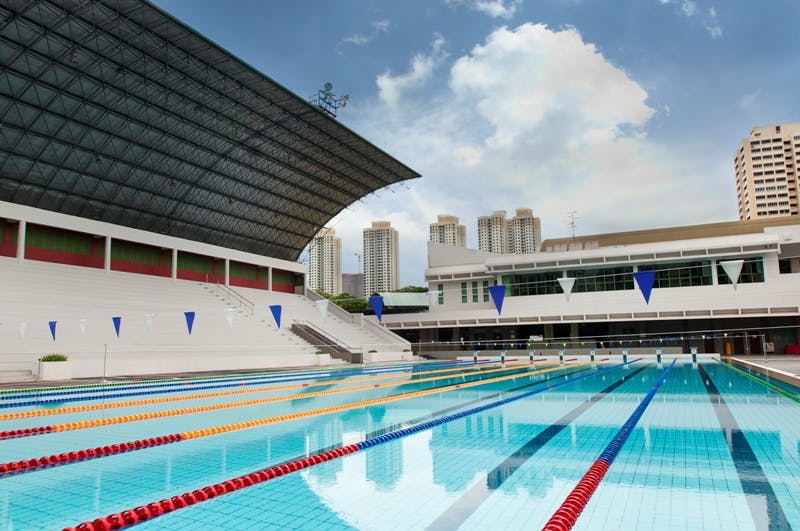 Located on Lor 6, Toa Payoh Sports Centre houses several sports facilities including a stadium, a swimming complex, a gym, and a sports hall with badminton courts. With a seating capacity of 2,000 spectators, the Toa Payoh Sports Hall has hosted a wide range of sports events. As for the stadium, it is currently used mostly for football matches and is the home stadium of Balestier Khalsa FC. Toa Payoh Stadium has a total seating capacity of 3,964 people, and consists of a soccer field, an 8-lane running track, and a fitness corner. The swimming complex itself consists of five pools, of which three are meant for public use (a wading pool, a teaching pool and a training pool) while the other two in a separate section of the complex are used extensively for elite training by the national teams in the sports of water polo, synchronised swimming, and diving. (All images are sourced from Pixabay, and may not be representative of actual appearances of objects discussed in the article.)
Shortlist folder is empty
Search for listings to shortlist