Who's it for?
Celestia condominium is a perfect choice for those who look for:
Housing for singles or small families 
Modern apartment lifestyle in East Coast Singapore
Ideal property for investment
Numerous reputable schools within the locale
Accessibility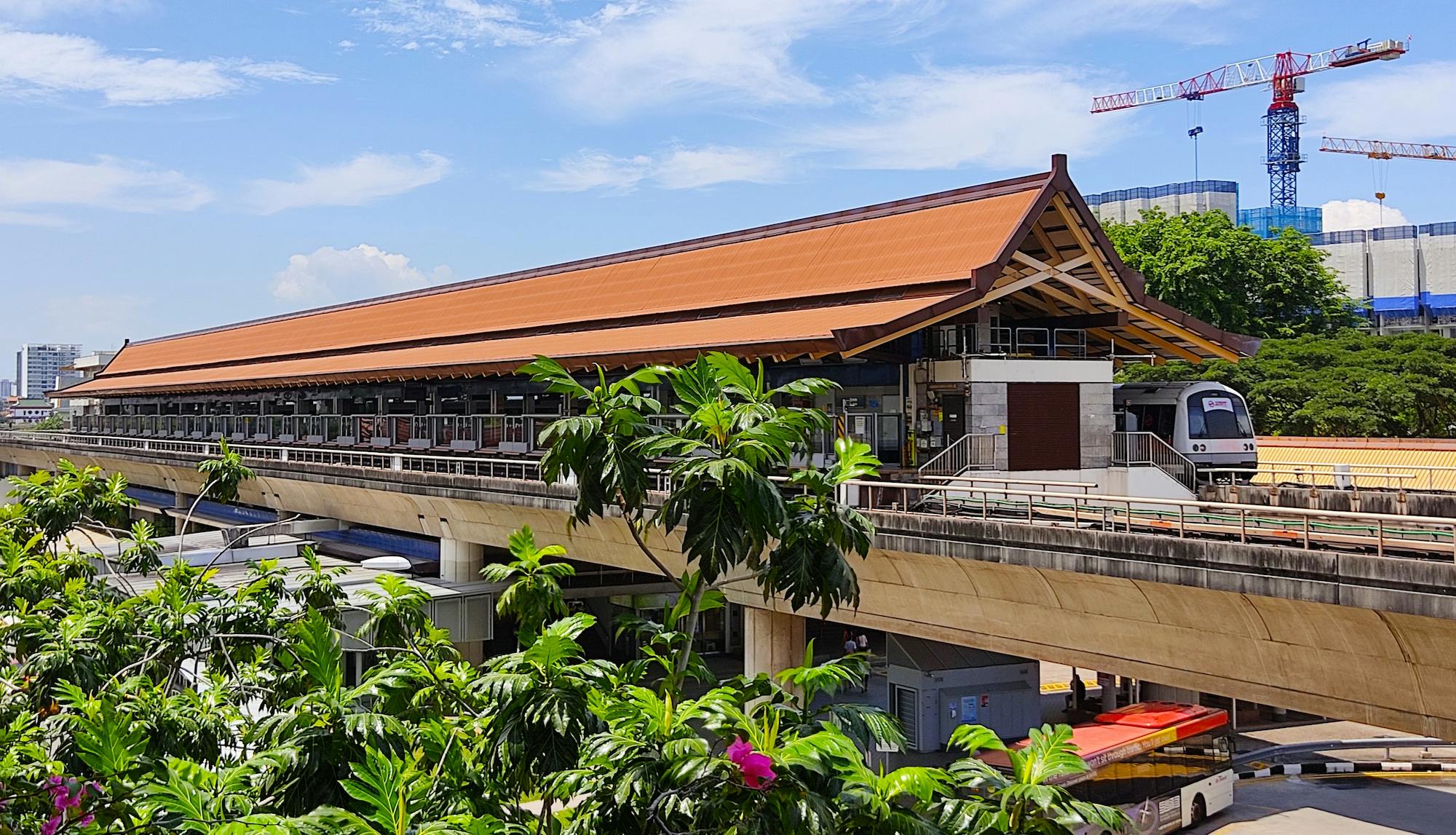 Celestia is well connected by public transport, with an MRT station and bus stops nearby. Eunos MRT station along the East-West Line (EWL), located near the junction of Sims Avenue and Jalan Eunos, is within a walking distance from the Celestia condominium. It is only one stop away from Paya Lebar which is an interchange station for EWL and the Circle Line (CCL). Eunos MRT is also only a few stops away from Changi, adding more convenience for residents who frequent the airport. As for drivers, Celestia condominium is easily accessible within a 15-minute drive from the area's business hub through East Coast Parkway and from the Orchard Road shopping district through the Pan-Island Expressway (PIE). 
Nearby Amenities
Celestia is conveniently located between several neighbourhoods, offering residents more options when it comes to nearby amenities. Retail shops, boutiques, clubs, restaurants, recreation facilities, food establishments, banks, and of course, schools, are easily accessible from Celestia condominium complex.
Shopping Centres Near Celestia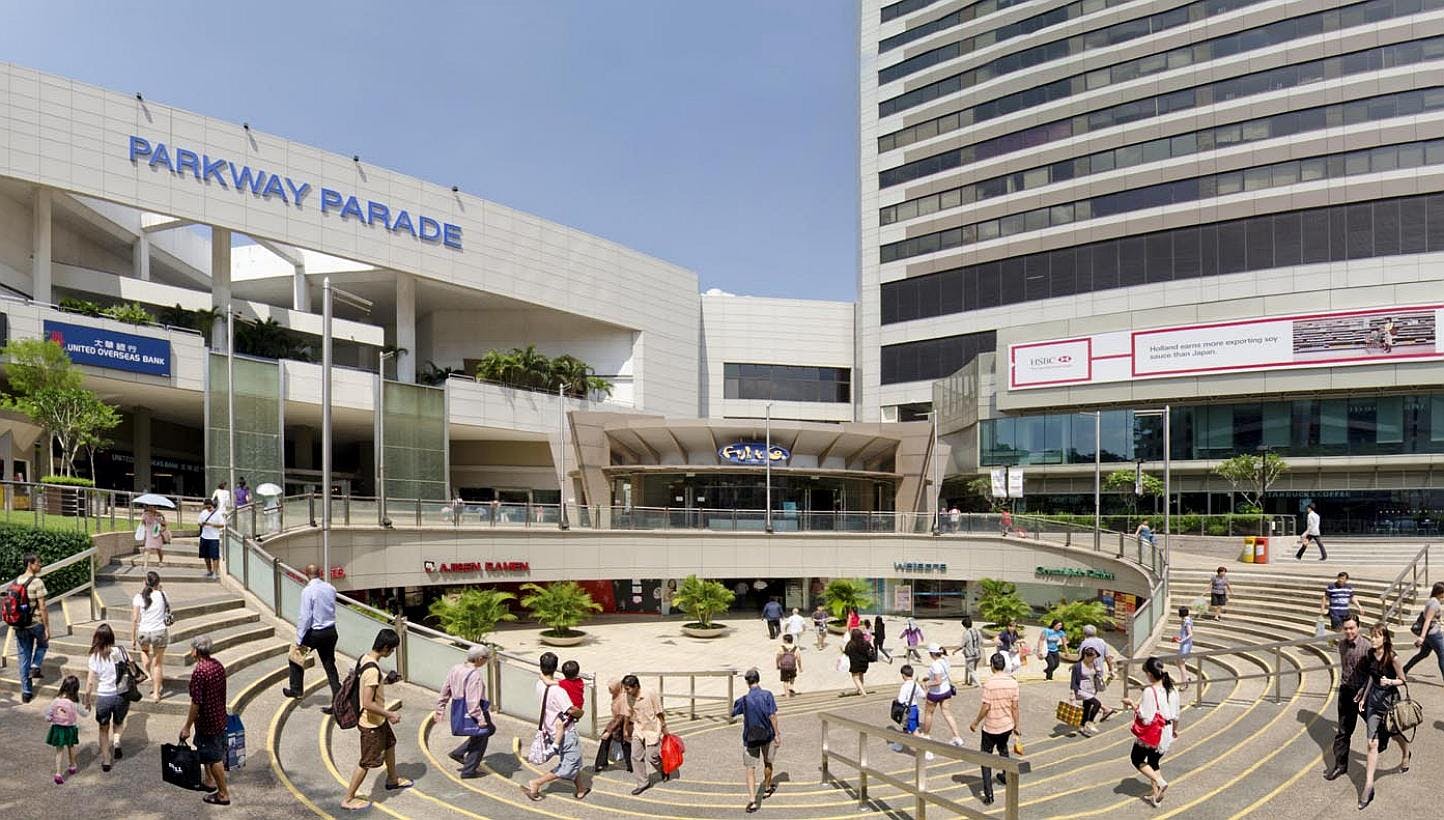 The locality is really interesting, especially for shopaholics. Since Celestia condominium is situated in the Joo Chiat area, the shopping malls along the East Coast Road and Paya Lebar area are both close to home. Drive down to the 7-storey Parkway Parade to get yourself a choice of over 250 stores and a wide array of food options. If you are going North, Paya Lebar Square, SingPost Centre, and Tanjong Katong Complex can be great destinations for your shopping spree. Here is a list of shopping malls near Celestia for your reference:
Centropod@Changi (650m)
Joo Chiat Complex (850m)
KINEX (1.3km)
Tanjong Katong Complex (1.3km)
City Plaza (1.4km)
i12 Katong (1.5km)
SingPost Centre (1.7km)
Paya Lebar Square (1.8km)
Roxy Square (1.8km)
Katong Square (1.8km)
Katong Shopping Centre (1.9km)
Katong V (1.9km)
Parkway Parade (2km)
Hawker Centres Near Celestia
How does it feel to have at least 5 different hawker centres within a 2-kilometre radius of your home? Celestia can be such a haven for food lovers! The nearest one, Geylang Serai Food Centre, is still within walking distance. It is really the perfect place to go if you would like to indulge in some Malay and Indian best hawkers.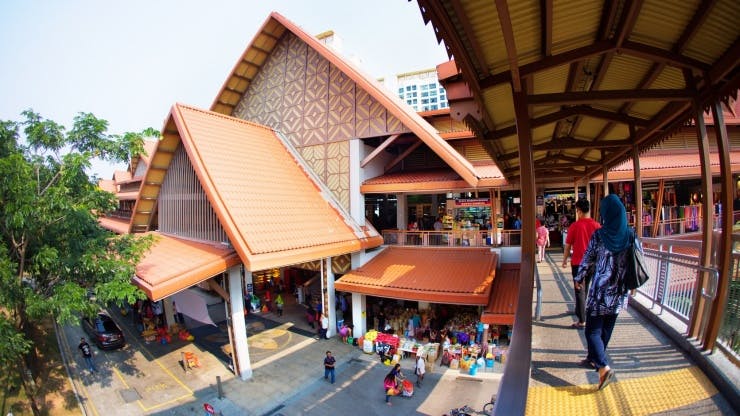 Azizah Briyani is the one stall to go if you are a briyani fan. It is known for having healthier ingredients and a lighter taste compared to other briyani stalls – something that is really worth a try! To fight the heat, drop by Cendol Geylang Serai and get yourself a glass of homemade rice noodles infused with pandan leaf juice, coconut milk, crushed ice, and gula Melaka. Cendol is a tasty dessert that is perfect for Singapore's hot weather.  
Another nice dessert option is Kueh Talam Asli, which is well-known for its many variations of kueh talam, a 2-layer Malaysian dessert infused with loads of pandan. Fancy a light bite? Try otak-otak Kampung! This stall in Geylang Serai Market is one of the few left that still sticks to the traditional methods of serving otak-otak. Since they only serve up a limited quantity, you need to head down early if you really want to have a taste of it.
For something not so light, head to Alhambra Heritage & Original Satay Club. Over here, they serve 3 different types of meat for their satays: chicken, mutton, and beef – pick your favourite! There is still a lot to offer in this food centre. To get an even wider option of food, explore these numerous hawker centres near Celestia condominium:
Geylang Serai Market & Food Centre (900m)
Dunman Food Centre (1.1km)
Eunos Crescent Market & Food Centre (1.2km)
Haig Road Market & Food Centre (1.3km)
Marine Parade Central Market & Food Centre (1.9km)
Schools Near Celestia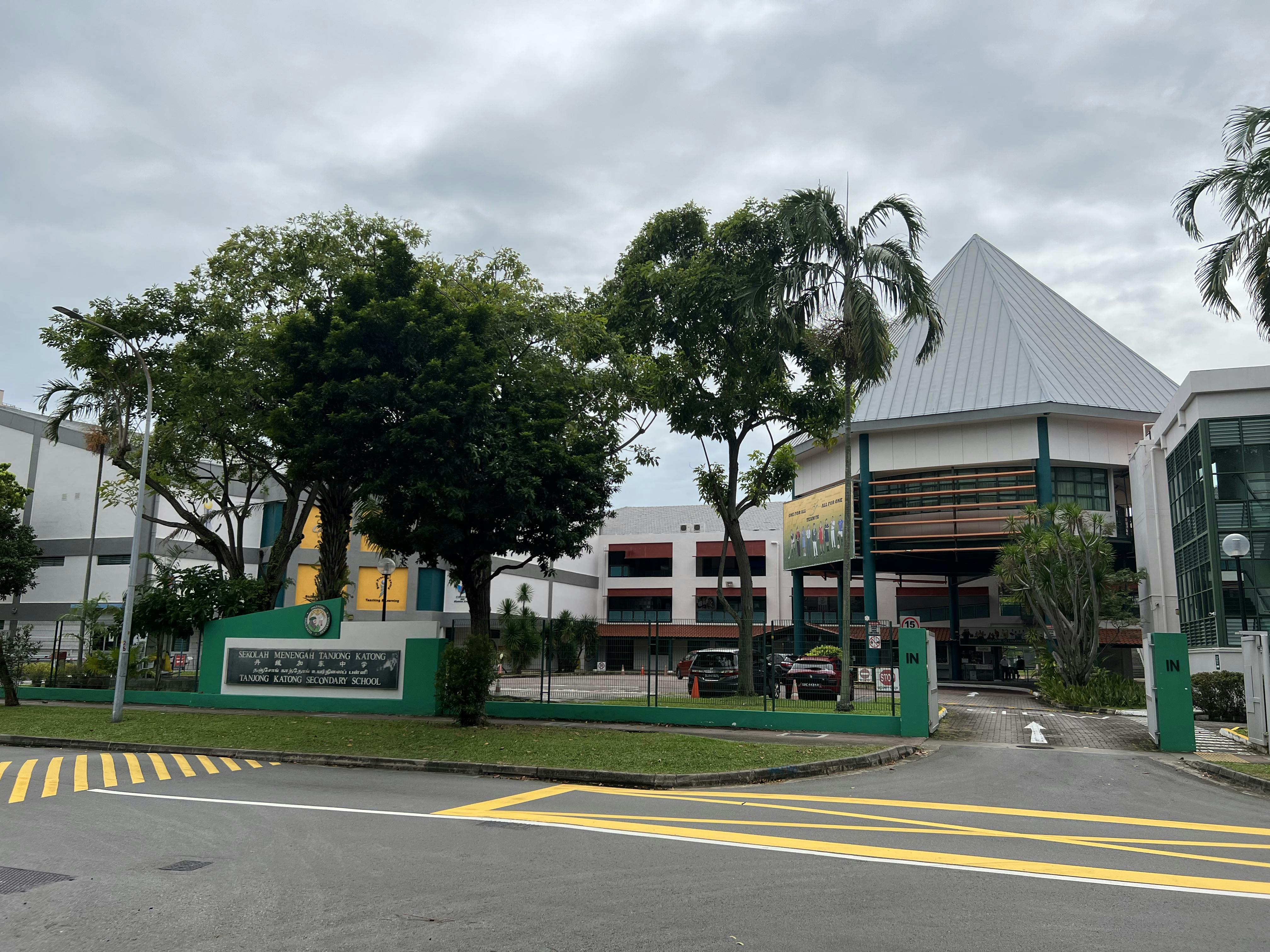 Living in Celestia, access to education is not something to be worried about. The condominium complex is surrounded by numerous educational institutions, ranging from kindergartens to secondary schools. Several international schools such as EtonHouse International School are also within close proximity – another great point to have if you intend to enrol your children into one. Here is a list of educational institutions near Celestia Singapore:
Gig International School (650m)
Children's Vineyard Kindergarten (1km)
Eunos Primary School (1.3km)
Dreamkids Kindergarten (1.6km)
St. Hilda's Kindergarten (1.6km)
Little Gryphons Montessori (1.7km)
5 Steps Academy (1.8km)
Tanjong Katong Secondary School (1.8km)
Tanjong Katong Girls' School (1.9km)
Maha Bodhi School (2.6km)
Kong Hwa School (2.6km)
Portman Business School (3km)
EtonHouse International School (3.2km)
Broadrick Secondary School (3.3km)
HFSE International School (3.5km)
Parks Near Celestia
Nature lovers can always get their daily fix of sandy beaches and sea breeze in East Coast Park, just a short drive away from Celestia Singapore. With no shortage of restaurants, bars, and cafes along the beaches to sip on a cocktail or grab a bite, a fun day out is pretty much guaranteed. There are also exciting sports to do such as cable-skiing, windsurfing, and stand-up paddling if you're looking to break a sweat.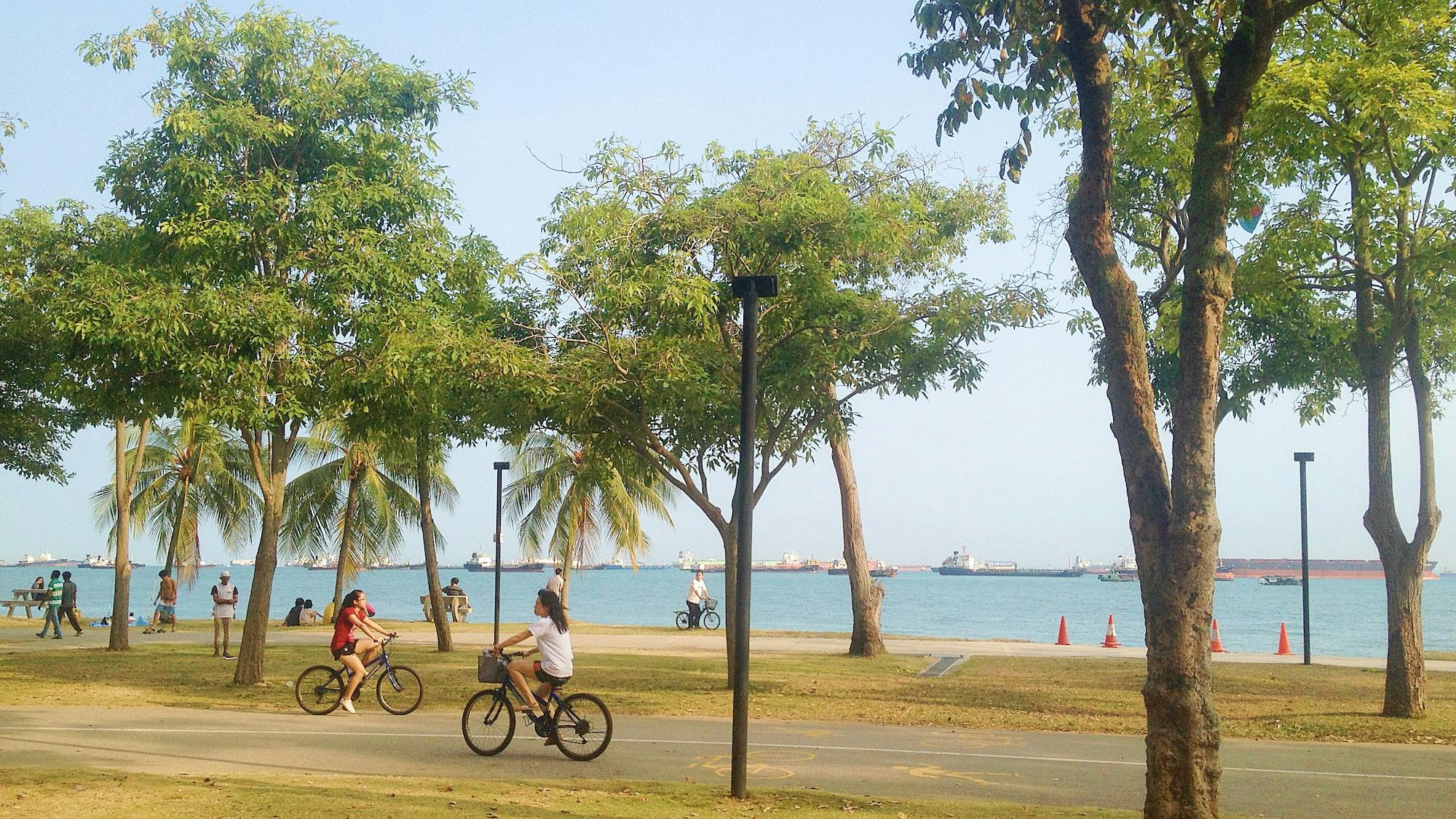 If you prefer a smaller and quieter park to hang out or exercise, there are several neighbourhood parks near Celestia that can be an option – Joo Chiat Terrace Park, for example, is only 350 metres away from the condominium complex. Here is a list of parks close to Celestia Singapore:
Joo Chiat Terrace Park (350m)
Koon Seng Park (950m)
Carpmael Park (1km)
Ceylon Road Interim Park (1.2km)
Green Lane Park (2km)
East Coast Park (2.5km)
Geylang East Park (2.6km)
Places of Worships Near Celestia
Celestia has churches, mosques, and Buddhist and Hindu temples all within a kilometre radius. Finding a place of worship is really easy now with several options that are accessible within a short walking distance. Muslims, for instance, only have to walk 600 metres to Masjid Darul Aman for Friday prayers. 
Here is a list of mosques, temples, and churches near Celestia: 
Hope Presbyterian Church (600m)
Masjid Darul Aman (600m)
BAPS Swaminarayan Mandir (600m)
Kuan Im Tng Temple (750m)
Masjid Taha (800m)
Kuan Im Kuan Ti Kong Temple (900m)
Buddhasantidhamma Temple (1km)
Masjid Abdul Aleem Siddique (1.1km)
Bethany Emmanuel Church (1.3km)
Heart of God Church (1.3km)
Gethsemane Bible-Presbyterian Church (1.5km)
Libraries Near Celestia
Residents of Celestia can access Marine Parade Public Library located within the Marine Parade Community Building, approximately 2.2 kilometres from the condominium complex. It has a total collection size of about 214,000 books, magazines, and audio-visual items.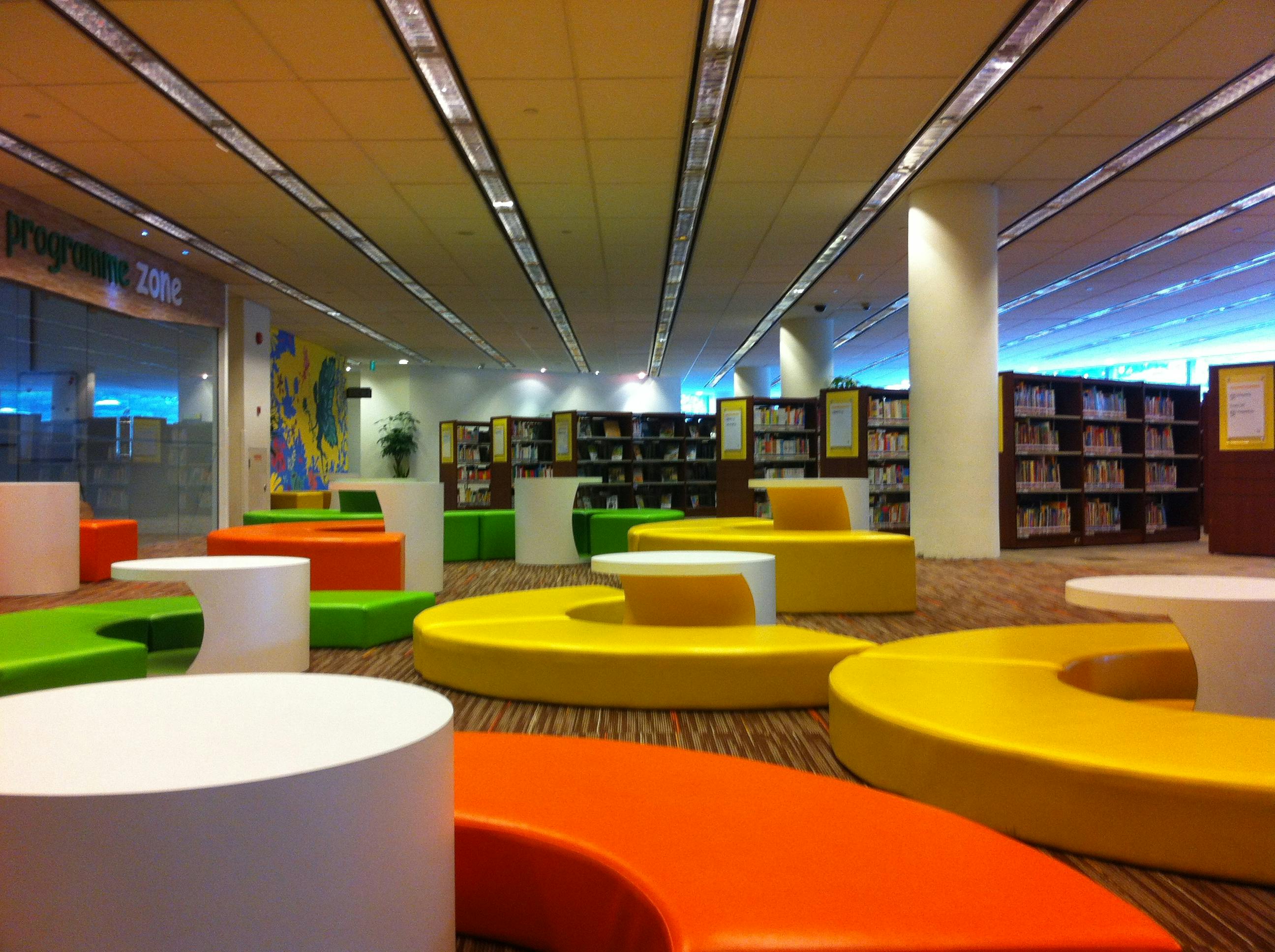 The library is popular for having a mezzanine level which serves as a teen zone. This zone houses the young adult collection, including comic books and visual novels. Meanwhile, younger children are free to read, learn, and roam at the dedicated kids' section on the second level. This level has been transformed into a colourful, innovative space promoting learning through exploration and active play.
Hospitals Near Celestia
In terms of emergency, Celestia residents need not worry as Parkway East Hospital is located approximately 700 metres away.  Parkway East Hospital provides general and acute care, and a comprehensive range of clinical specialities and sub-specialities, including obstetrics and gynaecology, general surgery, orthopaedic surgery, ENT, and ophthalmology. Various ancillary services such as rehabilitation therapy and imaging services are also available in Parkway East Hospital.
However, suppose you prefer a smaller clinic to treat your condition, here is a list of nearby clinics you can count on:
Leong Clinic (500m)
Saudara Clinic (600m)
Changi Clinic (700m)