Choose MRT stations
Choose Districts
Choose Area
Choose HDB towns
Choose Schools
Choose by Travel time
Get alerts
Filters
Residential property in Singapore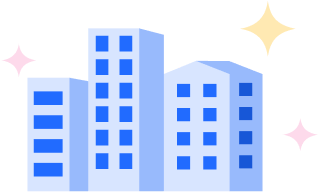 Neighbourhoods
Discover which neighbourhoods in Singapore are the best places to live.
View all
8283 Rooms for Rent in Singapore
Welcome to 99.co, Singapore's faster-growing property portal, where your search for the perfect room rental ends. With an extensive selection of about 8,000 room rentals across Singapore, we cater to diverse preferences and budgets. Explore diverse room rental options: Whether you're a student, a professional, or a family, our range caters to everyone. From spacious master rooms that promise comfort and privacy to cosy single rooms ideal for students and solo dwellers, our listings encompass a wide variety. You can also choose from various settings – be it a vibrant city ambience or a tranquil suburban retreat. Refined search and filter options: Our platform's user-friendly search and filter tools make finding your ideal room rental straightforward and efficient. With features like: 1) Property type(HDB, Condo, Landed), 2) Price range (S$500 to S$19,500), 3) Location search bar, 4) Rental type (Entire unit, room), 5) Room type (Master room, Common room), 6) Floor size (sqft) using Min-Max, 7) Keywords search bar, 8) Option to list options with floor plan only, 9) Drop down items (PSF, Floor level, Building age, Date of availability, furnishing, view, features). Things to consider when choosing a room for rent in Singapore: Choosing a room for rent involves more than just finding a space that fits your budget. Consider aspects like: Lease terms - Understand the duration and conditions of your stay, Furnishings - Does the room come furnished, or will you need to arrange your furniture?, Facilities and amenities - Particularly important if you're considering rooms in condominiums. Our listings provide detailed descriptions to help you make informed decisions. Tips to find the best room for rent deals: 1) Timing: Understand the market dynamics. Sometimes renting during off-peak seasons can land you a better deal, 2) Negotiation: Don't hesitate to negotiate the rent, especially if you bring good credit and references, 3) Research: Look at multiple options before finalising. Our wide range of listings can help you with this. At 99.co, we're committed to making your room for rent search in Singapore as seamless and efficient as possible. Start your search today and find the room that's just right for you!
Property in Singapore FAQs
What types of rooms are available for rent in Singapore?
We offer a diverse range of room rentals including rooms in landed properties, HDB flats, and condominiums, catering to different lifestyles and budgets.
Are there Rooms for Rent in Landed Property available on 99.co?
There are 371 + Rooms for rent in Landed Property Listings available on 99.co. Renting a room of landed property can offer a more spacious environment and sometimes a more luxurious setting compared to other types of residences. When considering a room in a landed property:
- Check the location - Landed properties might not always be as close to MRT stations or bus stops as HDB flats or condominiums.
- Inquire about utilities and other shared costs - Landed properties are generally larger, so utility bills might be higher.
- Ensure you're clear on the terms of the lease, especially regarding maintenance, as landed properties might have gardens or other areas that require upkeep.
Remember, while renting in a landed property might offer more space and a unique living experience, it can also be pricier than other housing options in Singapore. Always weigh the pros and cons based on your budget and living preferences.
Are there Rooms for Rent in HDB Flats available on 99.co?
There are 4192 + Rooms for rent in HDB Listings available on 99.co. HDB flats are public housing and form the majority of the residential landscape in the city-state. It's quite common for homeowners to rent out spare bedrooms in their flats. Renting a room in an HDB flat is often one of the most affordable accommodation options in Singapore, making it especially popular among students, working professionals, and expatriates.
Are there Rooms for Rent in Condos available on 99.co?
There are 3720 + Rooms for rent in Condos Listings available on 99.co. Condo rooms generally come at a higher rental cost than HDB rooms due to the added facilities and sometimes the more central or prime locations of the condos. However, they offer a more luxurious living experience, making them popular among expatriates and professionals.
What added benefits do condo rooms offer?
Condo rooms often come with additional facilities and are located in prime areas, offering a more luxurious living experience.
Can I remotely view any Room for rent Listings?
Yes you can! There are a total of 582 + Room for rent Listings that you can request for remote viewing.
Where can I find cheap rooms for rent in Singapore?
You can find cheap rooms for rent in Singapore using 99.co. We have room rental listings starting from $250/month. When you select a room for rent, always ensure that the accommodation fits your needs and that you're comfortable with the location and facilities provided. Also, keep in mind that the rental market can be dynamic. So keep a regular check on our listings, as sometimes good deals appear and get snapped up quickly.
What are the top neighbourhoods to rent a room in Singapore?
Singapore has several popular neighbourhoods for renting rooms. Some of the most sought-after neighbourhoods include:
- Orchard: A buzzling area with tons of shopping and entertainment; Close to the CBD.
- Robertson Quay: A laid-back neighbourhood; Vibrant dining scene; Easy access to the CBD.
- Holland Village: Many housing options; A great mix of shopping, dining, and entertainment.
- Serangoon: Numerous top schools; Laidback village vibes; Good food.
- Tiong Bahru: A perfect blend of old and new; Great local food centres.
- Thomson: A food and nature lover's paradise.
- Tanglin: A great alternative neighbourhood close to Orchard Road, Dempsey Hill, etc.
- Upper Bukit Timah: Many landed properties; Great lush greenery.
- East Coast: Best area for food; East Coast Park!
- Chinatown: A heritage enclave; Great shops and restaurants.
Are furnished rooms available for rent in Singapore?
Yes, furnished single rooms are available for rent in Singapore. These are particularly popular among students, working professionals, and expatriates who are staying in the country for shorter periods and prefer the convenience of moving into a ready-made space. You can find furnished single rooms in various types of accommodations including: HDB Flats, Condominiums, Serviced Apartments, Boarding Houses, Hostels, Co-living Spaces, etc. There are 2500+ fully furnished rooms for rent available in 99.co. Check out now!
Are there Single Rooms for students available in Singapore?
Yes, there are single rooms available specifically for students in Singapore. Given the presence of several universities and educational institutions in the country, there are various accommodation options catering to student needs.
How can I find a room for rent within my budget?
Utilise our price range function to filter listings that fit your budget, with options starting as low as S$500.
How can I ensure a smooth room for rent search process?
Utilise our search and filter tools to specify your requirements, and take advantage of remote viewing options for convenience.
Shortlist folder is empty
Search for listings to shortlist