Who's it suitable for?
Sol Acres is a perfect housing development if you are looking for:
Executive condominium (EC) in Choa Chu Kang 
Spacious layouts compromising 1- to 5-bedroom apartments
The tranquil environment and greenery around the development 
Close proximity to Keat Hong LRT Station (200m)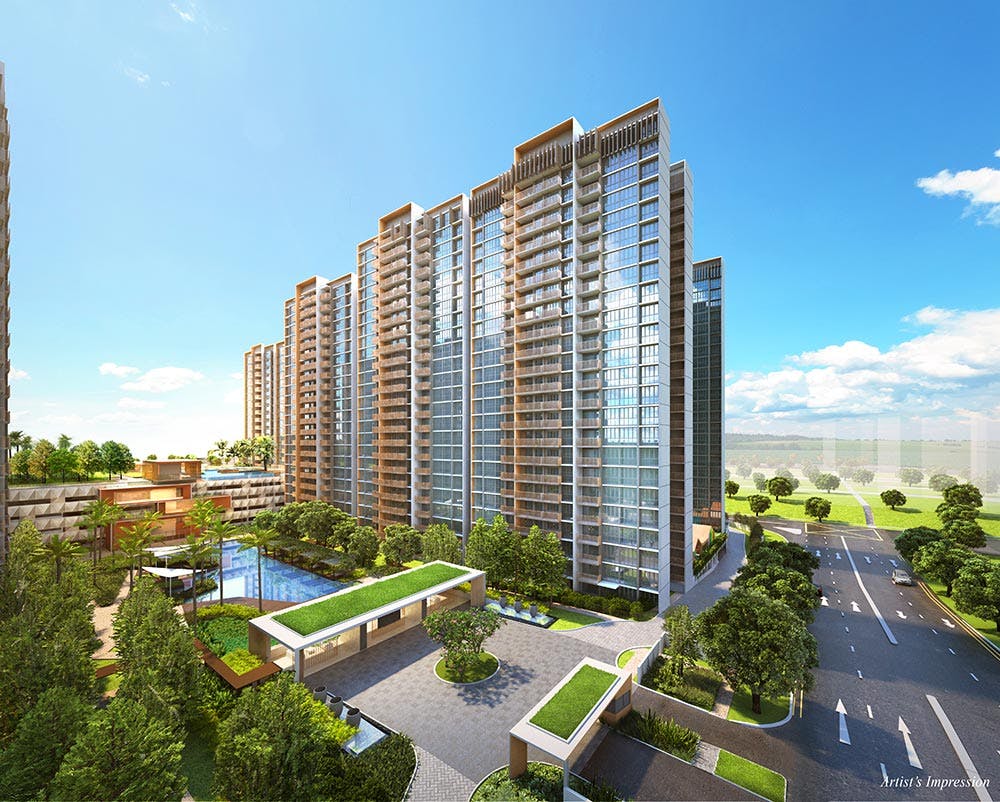 Sol Acres is a 99-year leasehold Executive Condominium located along Choa Chu Kang Grove of District 23, a stone's throw away from Keat Hong LRT Station. Holding the title of Singapore's biggest EC, Sol Acres boasts a whopping 1327 residential units across 13 blocks, with each block standing at 19 to 25 storeys.
For big families, you can pick from the 5-bedroom option that occupies a comfortably spacious 1378 sq ft. As for individuals looking for a snug home, you can pick the 1-bedroom option, which is a rare choice for EC. For potential investors who are looking for an easy-to-rent unit at an affordable price, the 1-bedroom unit offers a unique proposition.
Sol Acres is a trophy home that residents will be proud of. The exterior commands a sleek aesthetic with clean lines and reflective floor-to-ceiling window panes. The contrast between the towering blocks and the low-lying lush greenery provides a harmonious balance between modernity and nature.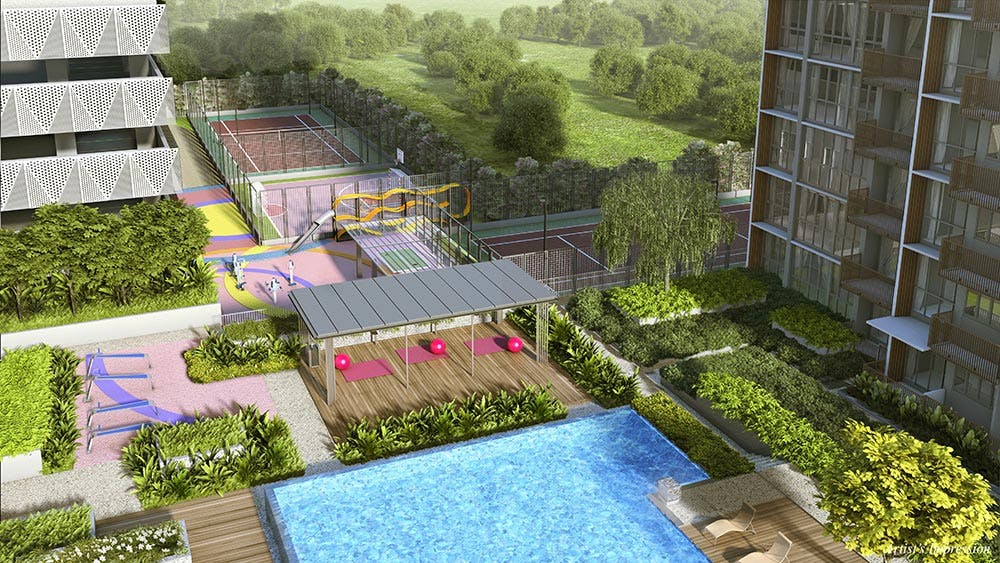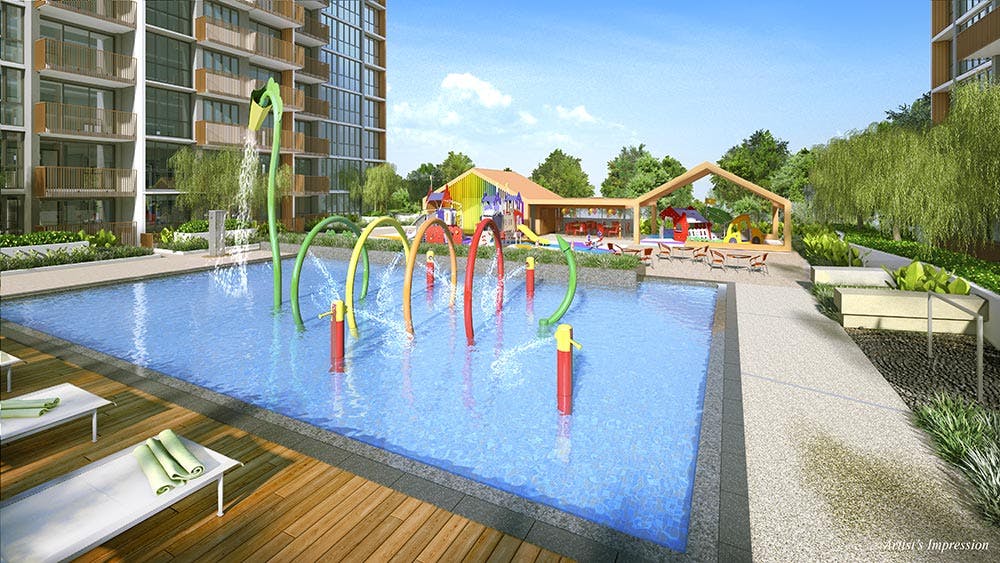 Residents also enjoy access to a wide array of facilities. Fitness enthusiasts can look forward to a tennis court, table tennis pavilion, gymnasium and 50-metre lap pool. Families with young children can bond over recreational activities at the hexagon climber, sound tubes, playground, water action zone, children's glee pool and even a rollerblading trail. Nature lovers would be excited to explore the green fingers corner, leisure trail lawn and foot reflexology path. You can also host family and friends over at the BBQ Pavilion, Jacuzzi, and gourmet chef terrace.
Sol Acres - Developer
Sol Acres is developed by MCL Land Pte Ltd, which is well-known for its reputable track record of over 40 years. Some of their new launches include JGateway (which sold out within 7 hours of the VVIP launch), Lakeville, Hallmark Residences, and Lake Grande. Their works also expand beyond local projects, with an impressive portfolio of prime residential developments across Singapore and Malaysia.
Accessibility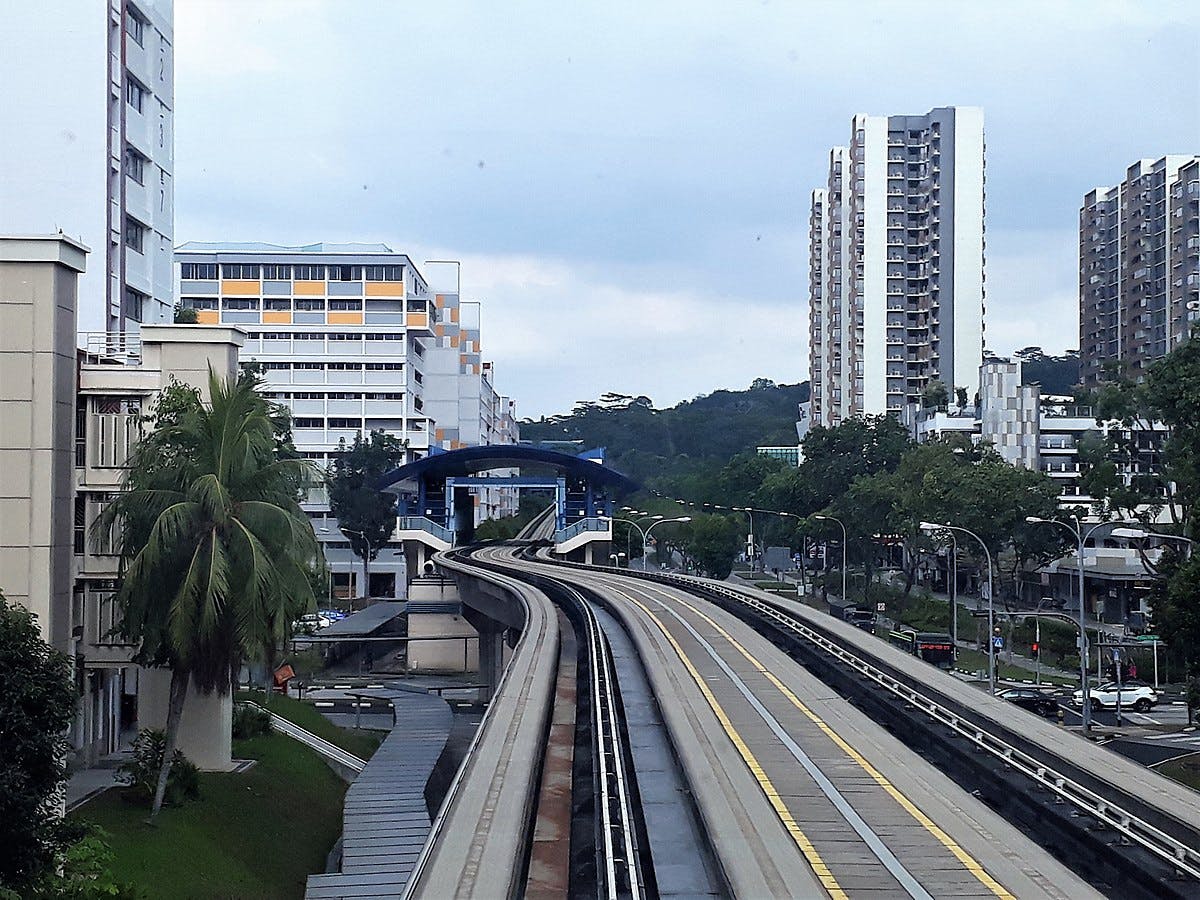 Tucked away in the Western corner of Singapore, Sol Acres provides a quiet respite for residents weary from everyday life. However, public transport connectivity is not an issue as Keat Hong LRT Station is located only 200 metres away from the EC development--if you are looking for an HDB flat instead, try Keat Hong Mirage which is located just across the LRT station.
The LRT connects to Choa Chu Kang MRT Station (2 stops) on the North-South Line (NSL) and Bukit Panjang MRT Station (3 stops) on the Downtown Line (DTL). On top of that, the future Jurong Region Line (JRL) is also on the table for Sol Acres residents because it is accessible via Choa Chu Kang Interchange Station.
For residents who prefer to drive, Sol Acres is well connected to the KJE, which branches into BKE and PIE. Despite being in the West, residents can comfortably reach the CBD within a 25-minute drive.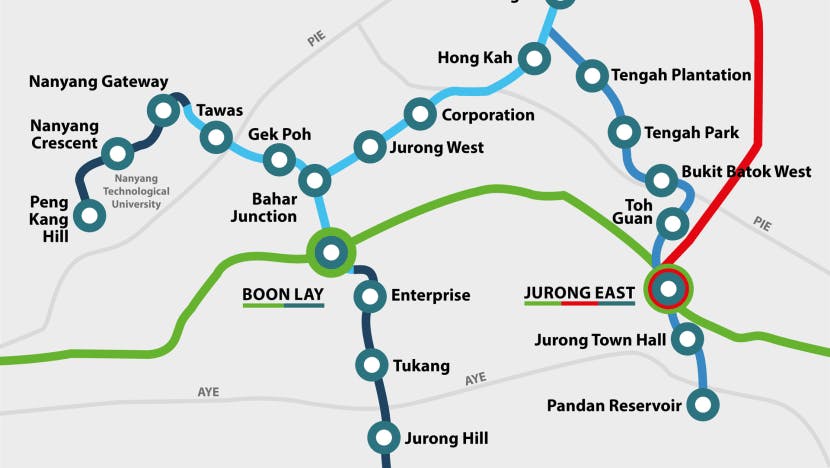 Jurong Region Line (JRL)
The Jurong Region Line (JRL) is Singapore's seventh MRT line, serving both existing and future development in the western part of Singapore. Stage 1 of the development covers 10 stations, connecting Choa Chu Kang to Boon Lay and Tawas.
JRL will significantly improve the region's connectivity and support the development of the Jurong area, which is set to be the largest commercial hub outside the Central Business District. Commuters can expect to be connected to key activity nodes in Jurong, such as the Jurong Industrial Estate, Jurong Innovation District, and the Nanyang Technological University (NTU).
Nearby Amenities
Another perk of living in Sol Acres is its close proximity to the International Business Park and Jurong Business District. These employment hotspots offer residents more job opportunities while also creating a high demand for rental apartments, which surely be a concern if you have a property investment interest. 
Shopping Centres Near Sol Acres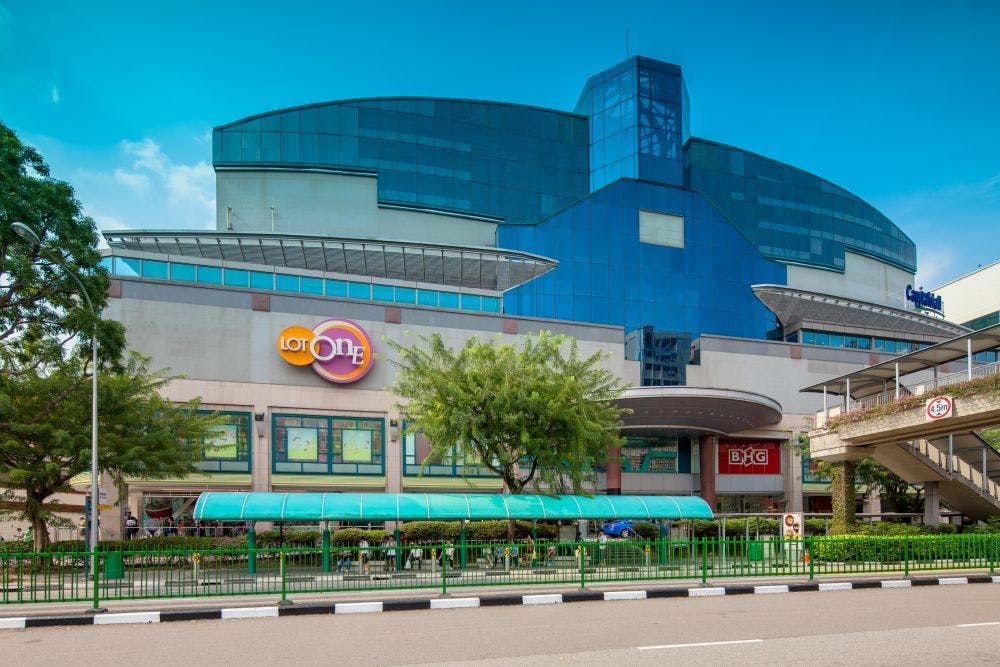 For daily grocery shopping, residents of Sol Acres can go to Keat Hong Shopping Centre at Block 253 Choa Chu Kang Avenue 1. It is a convenient one-stop location for residents. In this two-storey complex, you can find a variety of goods and services. Even better is that Keat Hong Shopping Centre is within walking distance from Sol Acres, approximately 600 metres away from the condominium complex.
Other than the Keat Hong Shopping Centre, there are several shopping malls located close by. One of them is Lot One Mall which offers a wide range of retail and is easily accessible from Keat Hong LRT because the mall is located right next to Choa Chu Kang MRT Station.
Here is a list of shopping malls near Sol Acres:
Junction 10 (1.3km)
Lot One Shoppers' Mall (1.5km)
Hillion Mall (1.8km)
HillV2 (3km)
Hawker Centres Near Sol Acres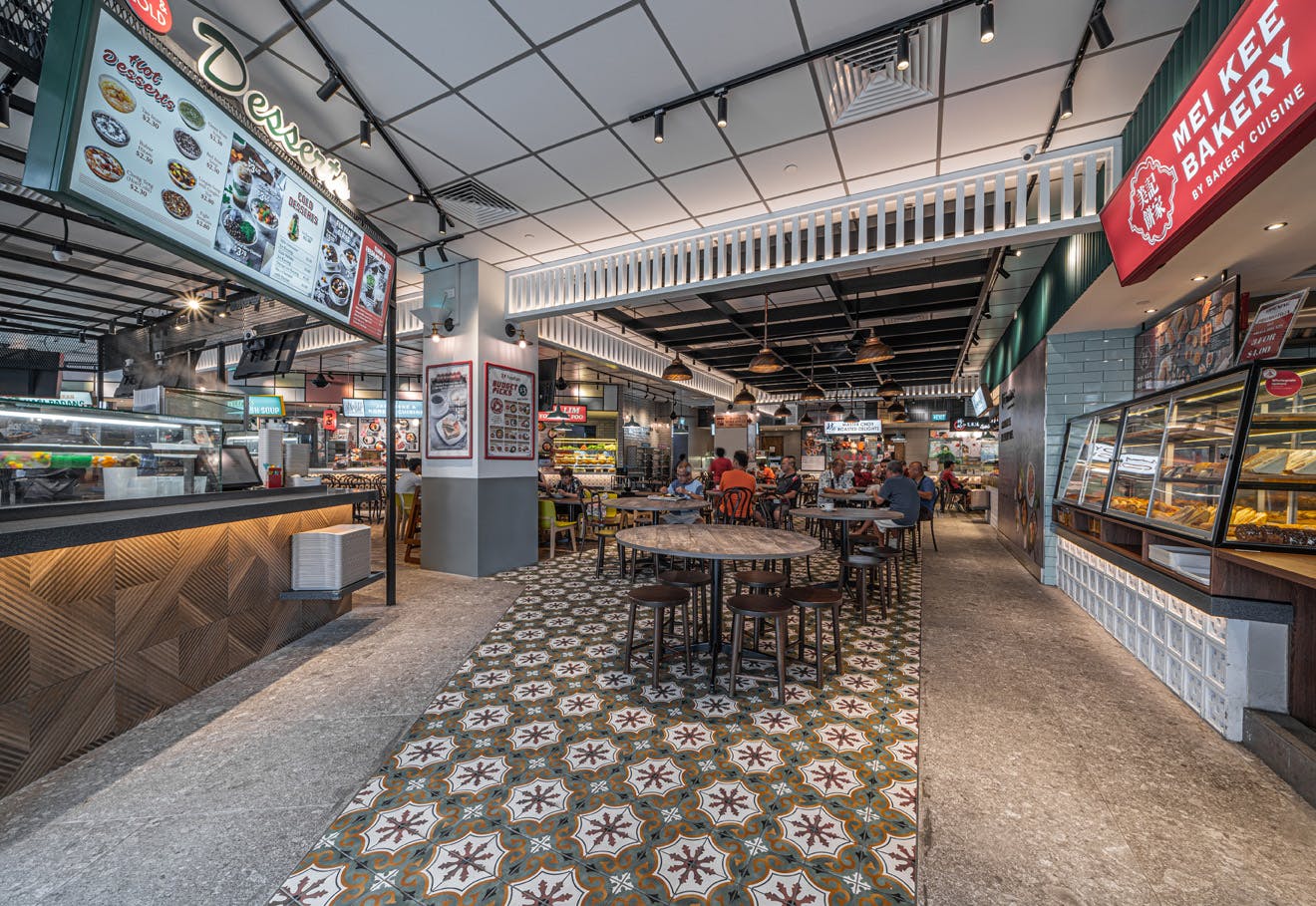 If you are looking for a hawker centre near Sol Acres, your first stop will be at Blk 253 Choa Chu Kang Market & Food Centre. It is merely 700 metres away from the EC complex. You can find your regular hawker fix at affordable prices in this food centre. 
Food Junction at 21 Choa Chu Kang Avenue 4 can be a good alternative too. It offers a good combination of local and western food. There are at least 4 more food centres within a 3-kilometre radius of Sol Acres – you won't run out of options when it comes to food!
Here is a list of food centres near Sol Acres:
Blk 253 Choa Chu Kang Market & Food Centre (700m)
Food Junction at 21 Choa Chu Kang Avenue 4 (1.5km)
Senja Hawker Centre (2.4km)
Meng Soon Huat Food Centre (2.8km)
Bukit Panjang Hawker Centre (2.8km)
Foodfare @ Choa Chu Kang Crescent (3km)
Schools Near Sol Acres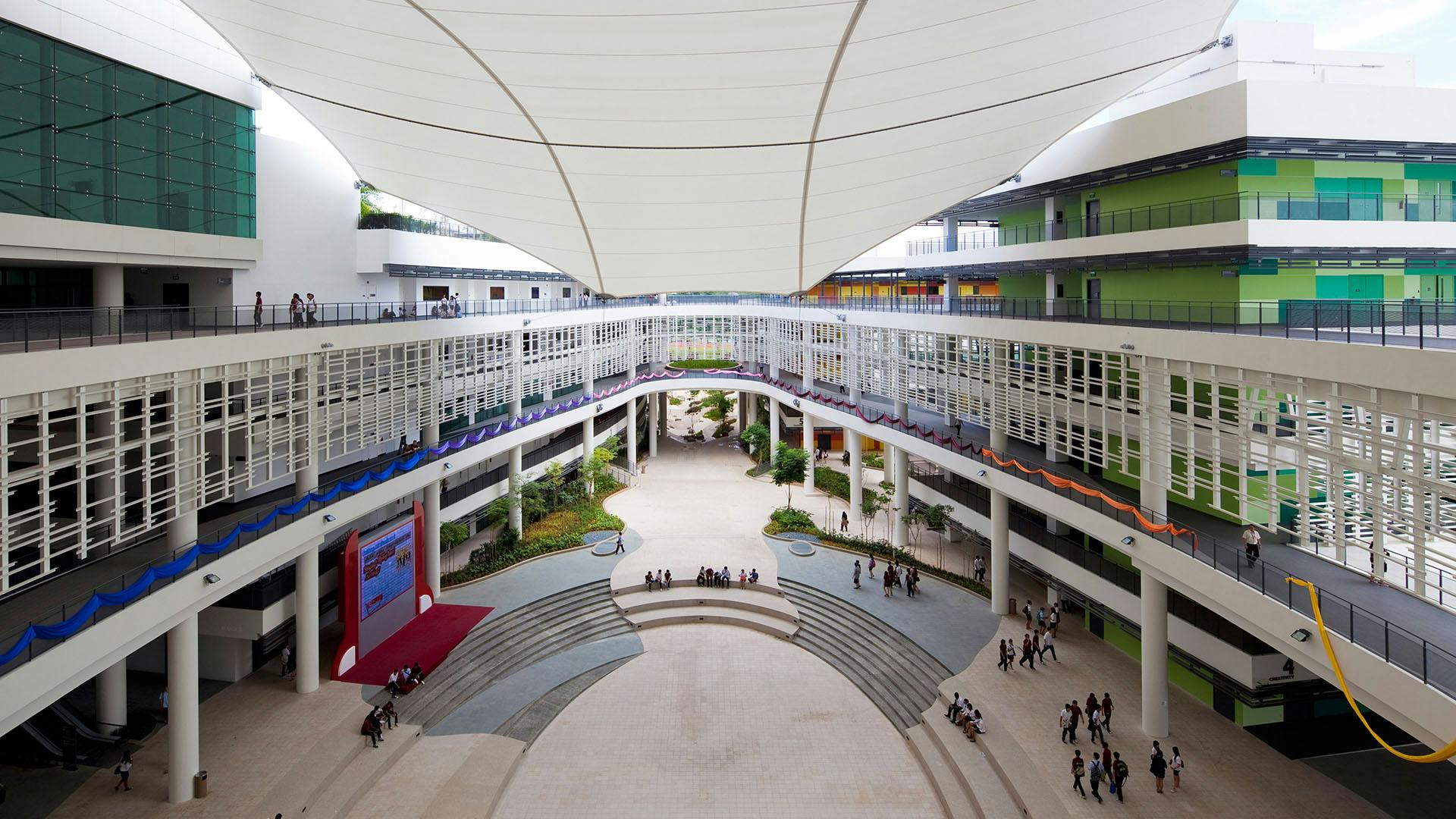 Sol Acres has numerous educational facilities surrounding the condominium complex. Families with school-aged children will not have to travel far every day to get the best education. ITE College West, for instance, is located right opposite Sol Acres.  
Within a 2-kilometre radius of Sol Acres, you can find at least 12 schools, including Chua Chu Kang Primary School and Chua Chu Kang Secondary School. What's more, news has it that ACS (Primary) will be relocated from Barker Road to Tengah, and become a co-ed school in 2030. Parents might find it interesting!
Here is the list of schools nearby:
ITE College West (200m)
APSN Delta Senior School (600m)
South View Primary School (750m)
Chua Chu Kang Secondary School (850m)
My First Skool at Blk 212 Choa Chu Kang (950m)
Chua Chu Kang Primary School (1.2km)
Teck Whye Primary School (1.3km)
Teck Whye Secondary School (1.4km)
Jurong Pioneer Junior College (1.5km)
Bukit Panjang Governmenr High School (1.7km)
West View Primary School (1.9km)
Concord Primary School (2km)
Libraries Near Sol Acres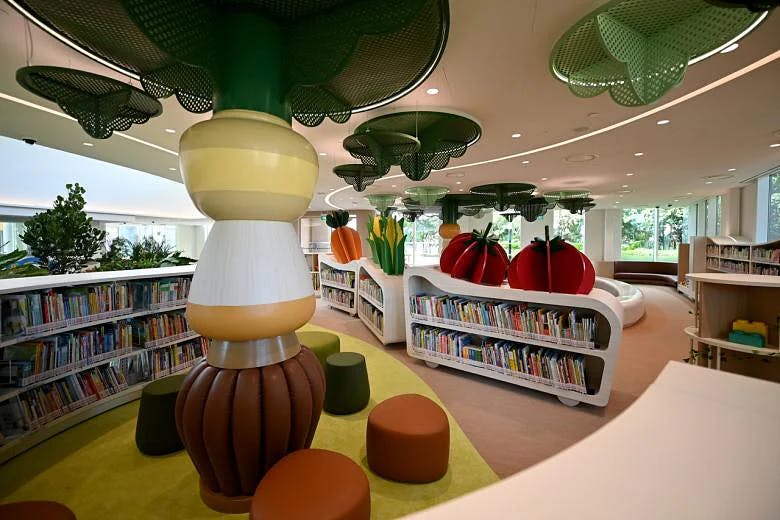 Choa Chu Kang Public Library is located at Lot One Shoppers' Mall, a one-train ride away from Sol Acres condominium. Up to this point, the library has undergone several significant upgrades both in facilities and the number and volume of collections. There is a "book dispenser" at level 1 of the mall where you can conveniently browse and borrow a selection of curated books, eBooks, and materials for all ages.
Parks Near Sol Acres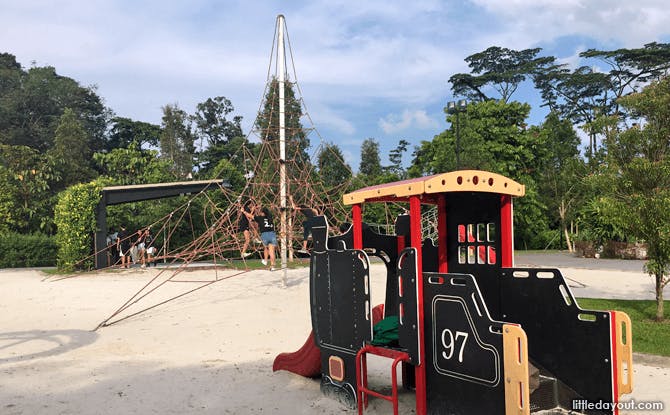 Expansive parks offer aesthetic pleasure to residents at Sol Acres. You can find Tembusu Park and Phoenix Park within a kilometre radius of the development. The popular Choa Chu Kang Park is also close by. 
Located 1.2 kilometres away, Choa Chu Kang Park is brimming with recreational activities for everyone. Nature lovers can walk among the remnants of the old fruit tree plantations and explore the green areas of the park, which even includes a small stream. Home to an array of birds, Choa Chu Kang Park is also a great place for bird lovers to enjoy the symphony of chirps in the early mornings and evenings. 
Here is a list of parks in Choa Chu Kang near Sol Acres:
Tembusu Park (850m)
Phoenix Park (1km)
Choa Chu Kang Park (1.2km)
Keat Hong Woods (1.5km)
Keat Hong Park (2km)
Limbang Park (2km)
Places of Worship Near Sol Acres
Finding religious buildings near Sol Acres is quite easy, with churches, temples, and a mosque all within a kilometre radius of the condominium complex. While there is still a limited number of mosques in the area, churches and temples are aplenty. 
Here is a list of places of worship in Choa Chu Kang around Sol Acres:
Yung Kwang Presbyterian Church (700m)
Christian Gospel Mission Church (750m)
Masjid Al-Khair (750m)
Uttamayanmuni Buddhist Temple (800m)
Methodist Church of The Incarnation (1km)
Leng Hup San Chee Chea Temple (1.1km)
Tao Bu Keng Temple (1.1km)
Bukit Panjang Gospel Chapel (1.1km)
Victory Family Centre Choa Chu Kang (1.3km)
Sri Murugan Hill Temple (1.6km)
Zu Lin Temple (1.6km)
Phra Rahu Temple (1.8km)
Buddhist and Guan Yin Temple (2km)
Hospitals Near Sol Acres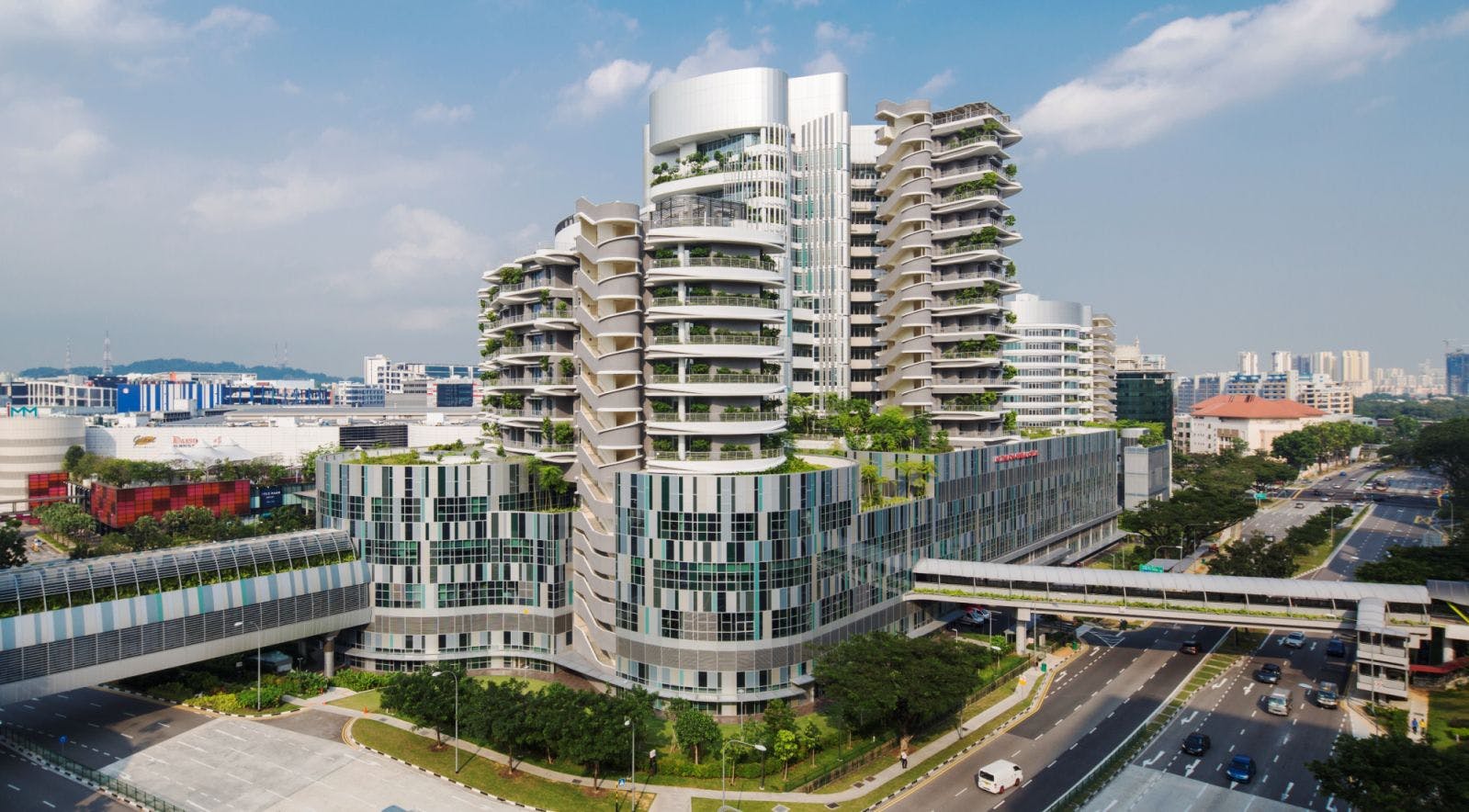 The nearest hospitals from Sol Acres include St Luke's Hospital (4.4km) and Ng Teng Fong General Hospital (6.3km). While these hospitals might be a little far away, there are numerous smaller medical facilities around Sol Acres where residents can access healthcare closer to home. Some of the closest ones include OneCare Clinic @ Keat Hong (400m) and Harmony Family Clinic (500m).