Jurong East
Tags:
Residential
Populous
Up and coming
With major development plans in the pipeline for Jurong East, it is slated to be the next business hub. With over 15 condominiums in the area including Westmere, Parc Oasis, The Mayfair and the new J Gateway residence slated to complete in 2016, families and friends can always drop by West Gate and Jurong East Mall (JEM) located right outside Jurong East station. More shopping options can be found at Big Box, an upcoming warehouse retail development. Right next-door is Singapore's newest medical facility, Ng Teng Fong General Hospital. Nearby, Chinese Garden is a landmark not to be missed as traditional Chinese festivals like Chinese New Year and the Mid-Autumn Festival brings it to life. Parents can be spoilt for choices when it comes to choosing educational institutions, among which includes Seventh-Day Adventist Kindergarten, Fuhua Primary School, YuHua Primary School and Shuqun Secondary School. Meanwhile, the recently built Continuing Education and Training Campus provides a one-stop destination for skills training and career opportunities.
Public transport and amenities in Jurong East
Summary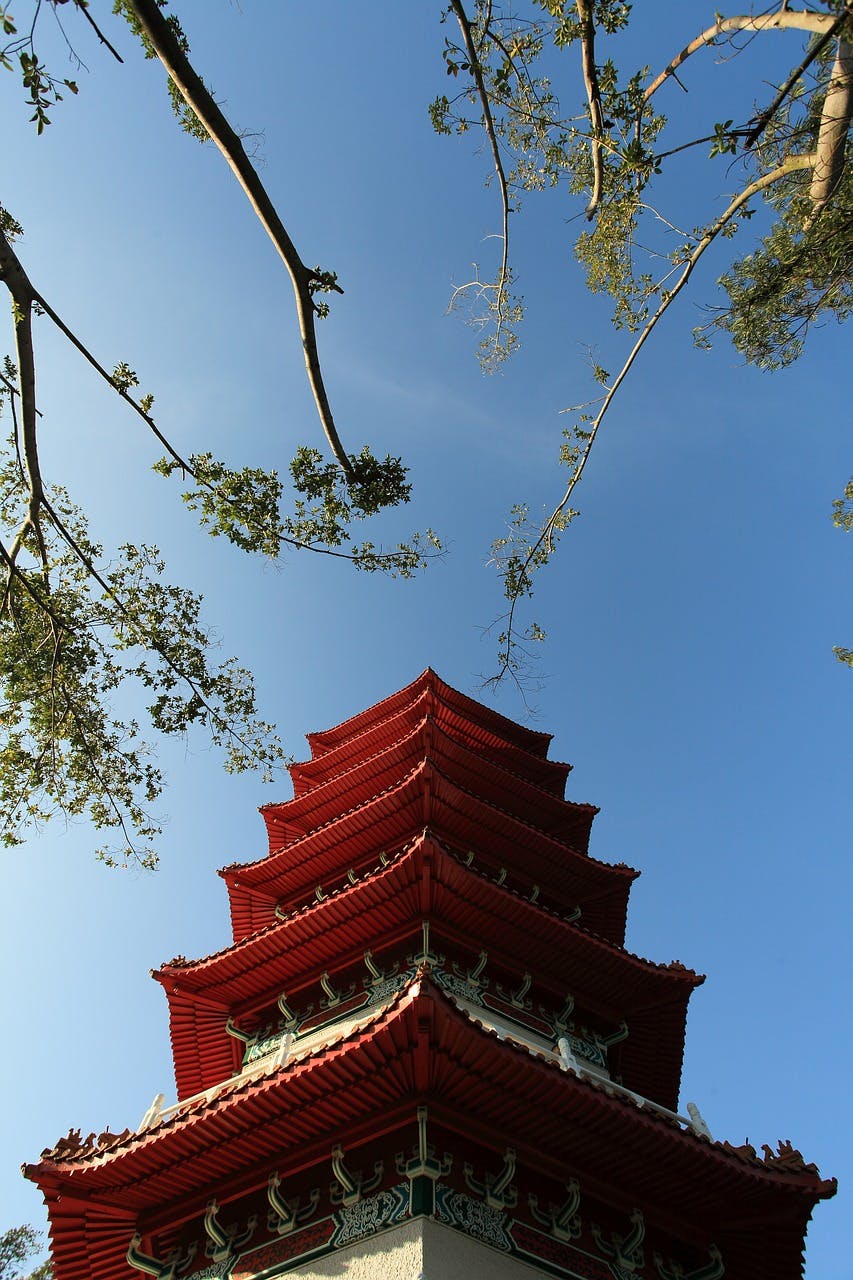 Situated in the West region of Singapore, Jurong East is a family-friendly residential neighbourhood that has loads of good food and activities to be had. Key areas of interest include tourist hotspots such as the Science Centre, Snow City and Chinese Garden. Locals trying to escape the heat love to head to the ice skating rink at JCube as well. Jurong East is one of the larger neighbourhoods in Singapore and is divided into ten subzones. One of the areas in Jurong East that receives the most traffic is the cluster of shopping malls there: JCube, Jem, IMM, Westgate and Big Box. These malls, which are within minutes of each other, offer a comprehensive range of activities, services and food to satisfy the needs of anyone who goes there! Whatever way you choose to spend your day, Jurong definitely does not disappoint!
Jurong East - Stay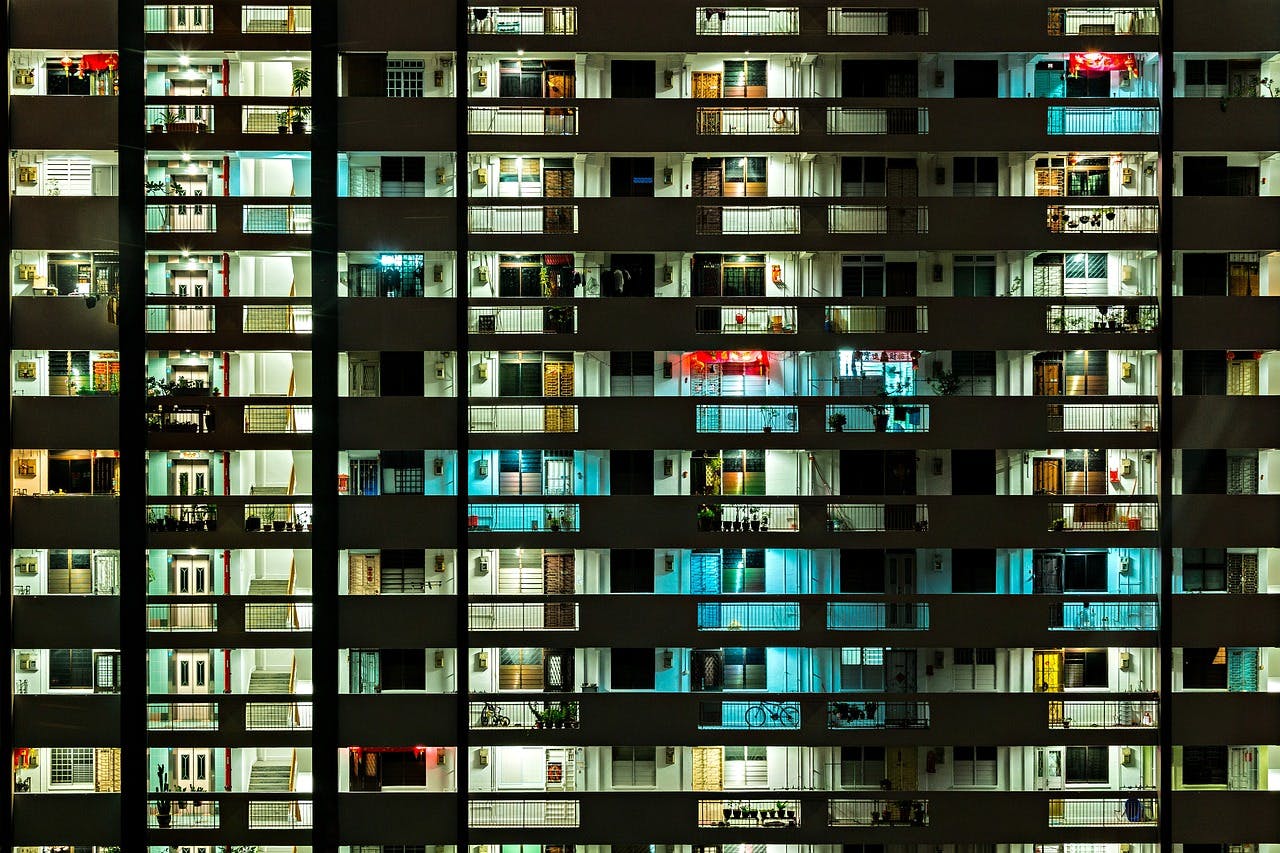 There are many HDB flats and condominiums in the district, with more to come in the next few years; those interested in staying in private housing can check out the existing condominiums Parc Oasis, The Mayfair and Ivory heights, among others. This is, of course, not to mention the upcoming developments, which include the massively popular J Gateway. In terms of landed property, there are a number of shophouses available, but for the most part, majority of the properties in Jurong East are apartments - either public or private.
Jurong East - Eat & Drink
There are so many good eats to be found in Jurong East that it is impossible to list them all here. Should you stay in the neighbourhood, here are but some of the options that 99.co has carefully researched on and made available to you: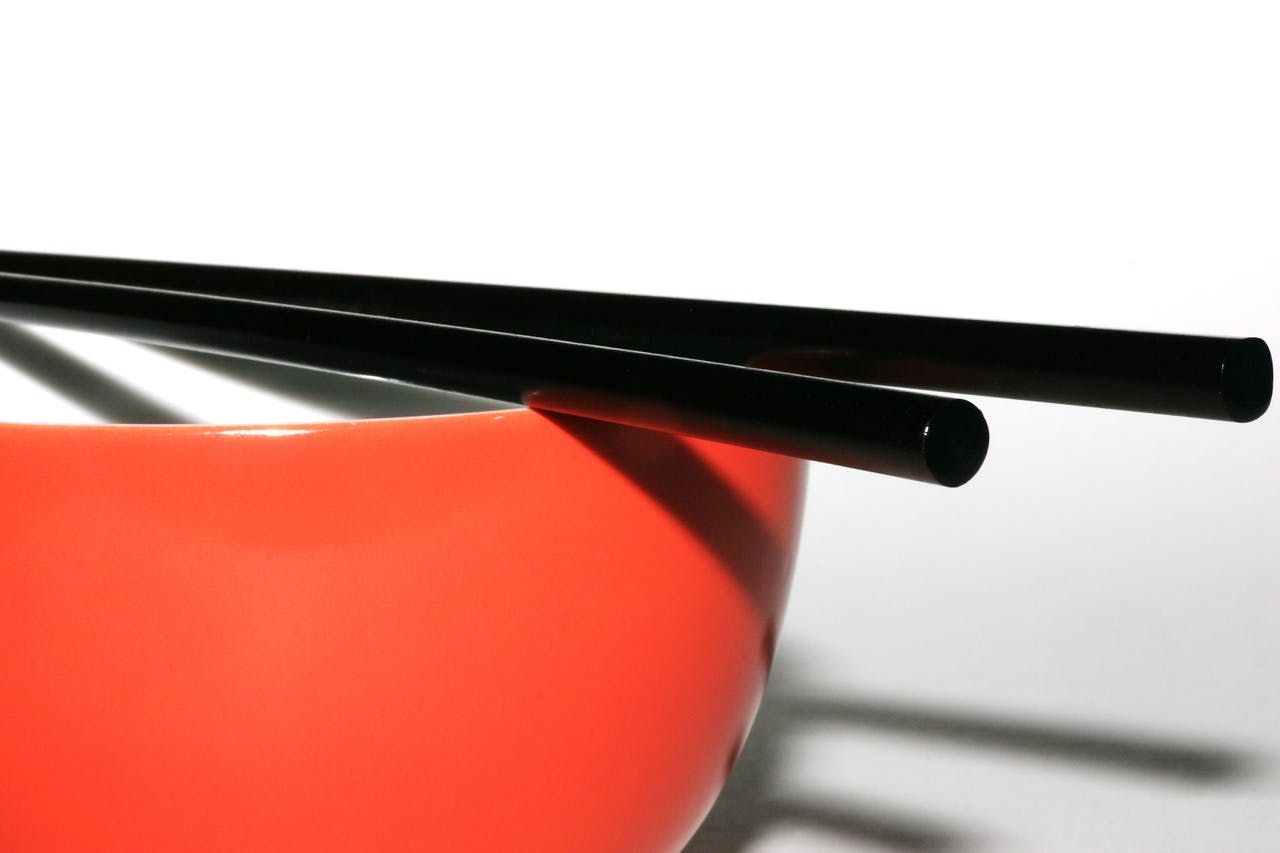 First up: hawker food. One cannot mention Singaporean food without speaking about hawker food - delicious and affordable, these are definitely the heart of Singaporean cuisine. Those who love curry fish head will not be disappointed by Zai Shun Curry Fish Head at Block 253 Jurong East Street 24; people simply can't stop raving about this dish! Yet another crowd favourite is Heng Huat Boon Lay Boneless Duck Noodles at Boon Lay Place Food Village. Satisfy those late night craving with the go-to Singaporean supper food - prata! ENAQ, located along Jurong East Street 32, has a huge range of Indian food, though it is, of course, their wide variety of prata that draws crowds. On days when the weather feels like its trying its best to alternatively drown and/or cook you, however, you might want to take refuge in some air-conditioned restaurants to satisfy your hunger. For those, turn to the aforementioned cluster of malls for their assortment of different cuisines.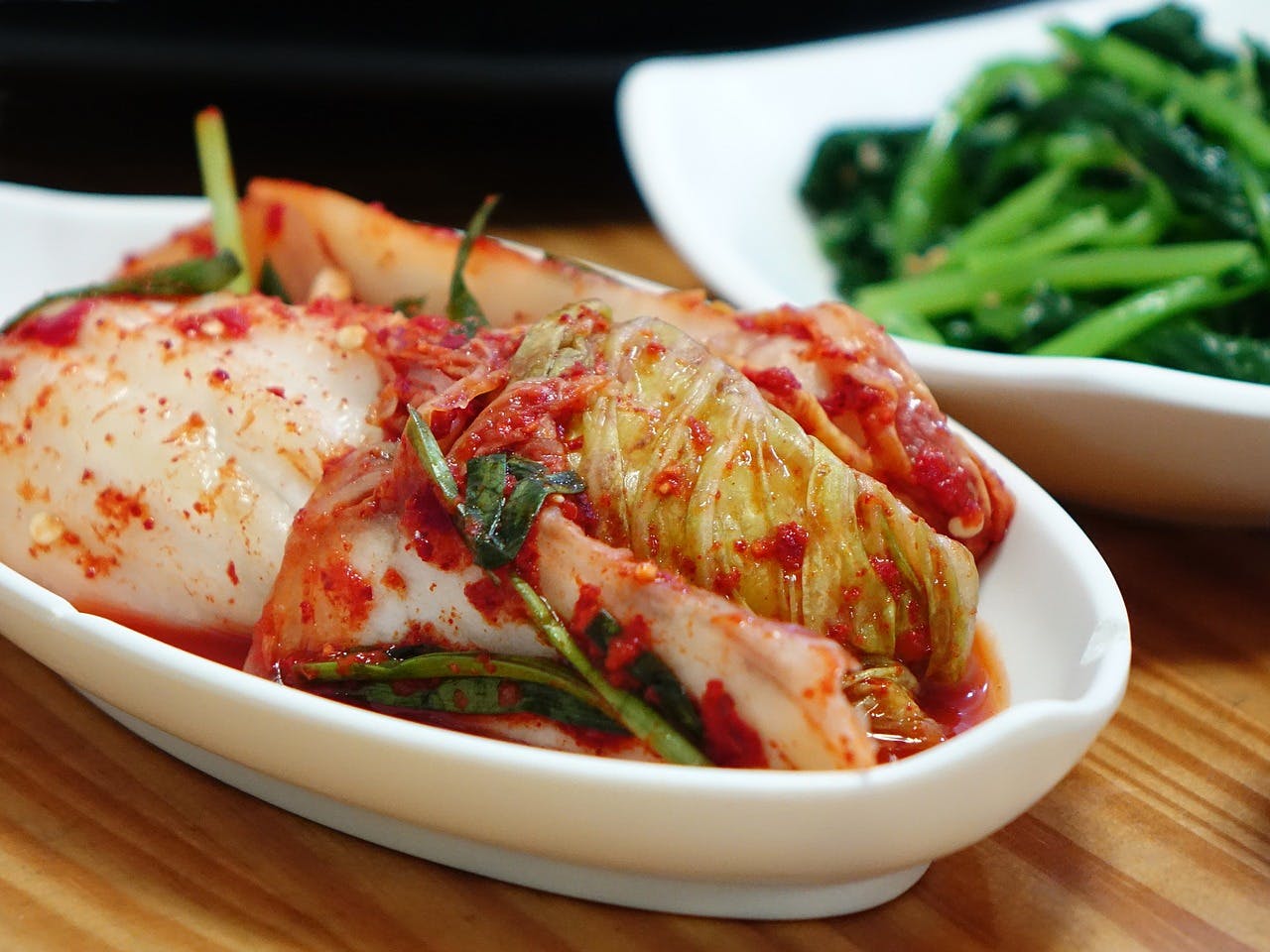 With Korean, Japanese, Thai, Western, Indian and Chinese cuisines, you'd be spoilt for choice at the different malls - and that's not to mention dessert!
The cafe scene in Jurong is up-and-coming as well; check out The Usual Place for yummy mains and desserts, that, as an added bonus, are extremely Instagram-worthy as well.
Jurong East - Shop
Few other neighbourhoods can boast as many well-equipped shopping malls as Jurong East, the next up-and-coming Orchard Road of the West it seems. Here are the top malls in the area that we here at 99.co can vouch for. For example, IMM is known to be rife with outlet stores, such that shoppers flock there for cheaper purchases as compared to buying the same goods from a normal store; people also go to IMM to shop for electronics, furniture and groceries, as there is a huge selection there.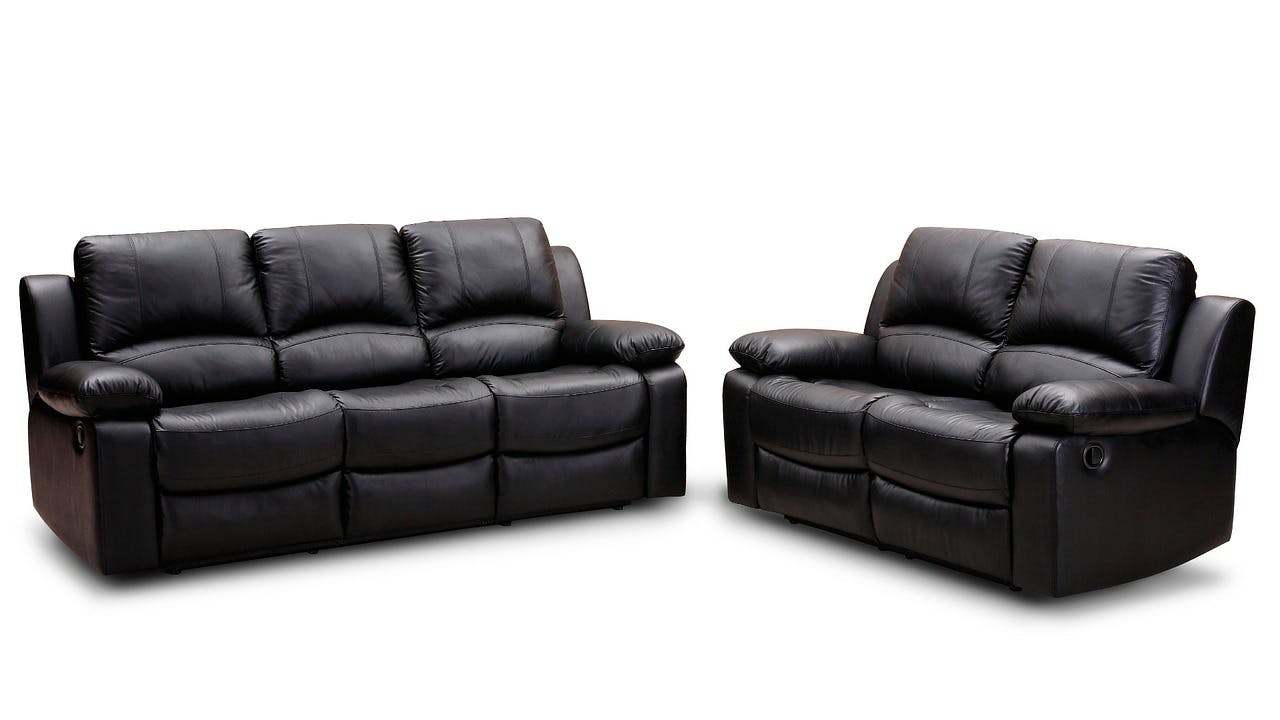 Alternatively, those shopping for furniture can head to The Furniture Mall, which is nearby and is exactly what it says on the tin. JCube, on the other hand, is the West's version of Bugis Street, with small blogshop outlets and fashion stores with cute clothes and accessories; these are also very affordable, and the sheer number of stores is overwhelming.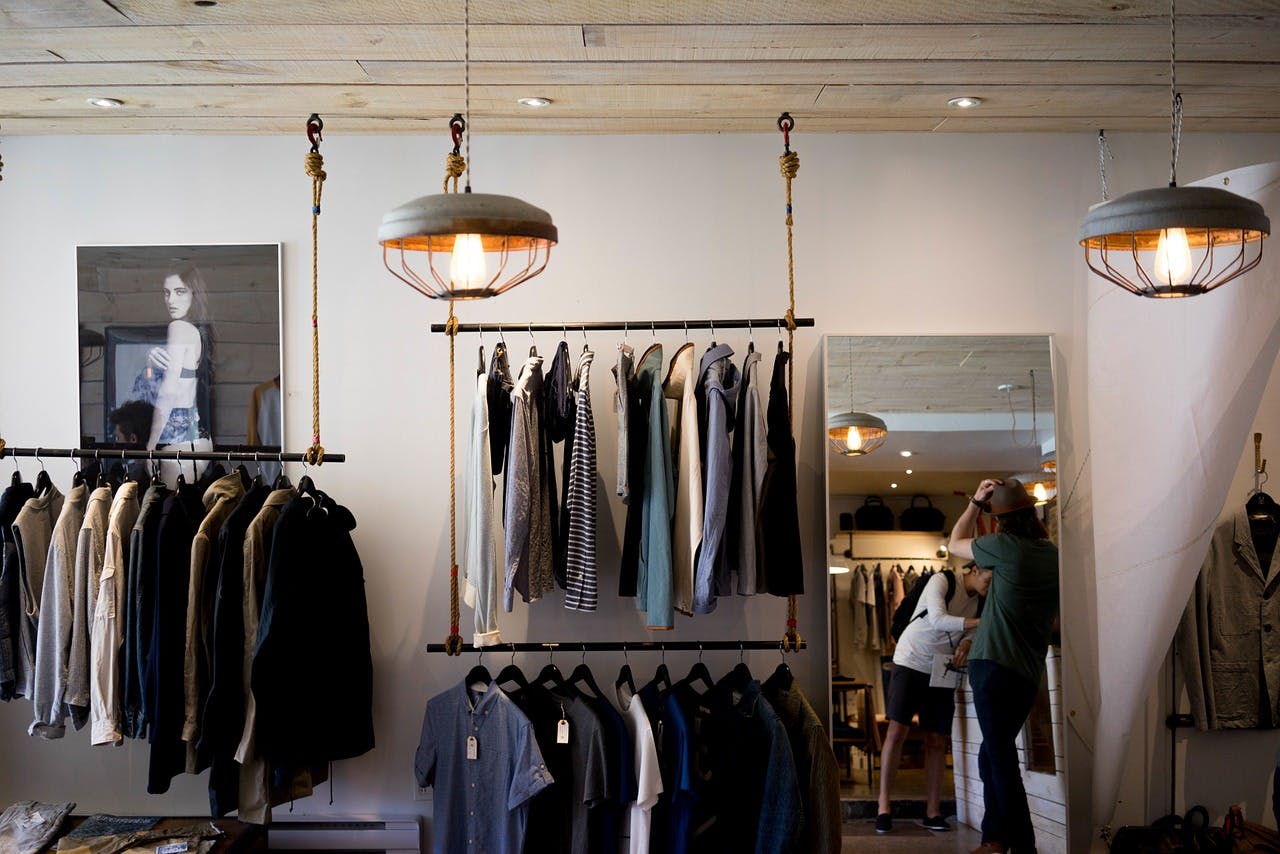 Jem has many mainstream retail stores, such as fast fashion chains H&M and Topshop; there is also a supermarket there, as well as varied other stores. This is one of the shopping malls where you can most likely find everything you need, since it has stores from so many categories. In addition to that, there are also small neighbourhood shops located near HDB residences that act as convenience stores for the residents, selling household items at affordable prices. In particular, there are various shops and even a supermarket and wet market at Jurong's Town Centre, near Jurong East MRT Station.
Jurong East - Play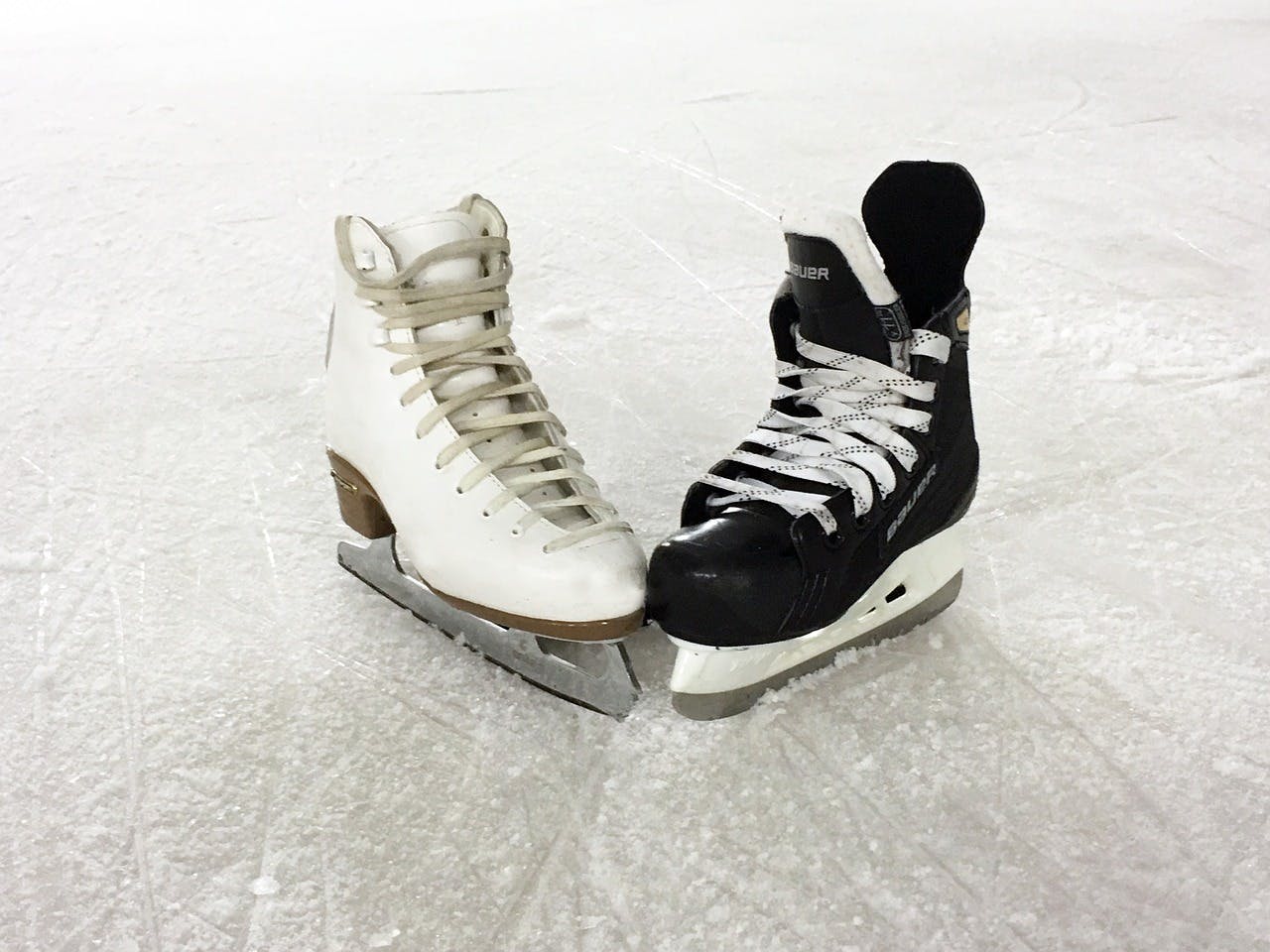 Jurong East has lots to offer in terms of entertainment - expand your knowledge while having fun at the Science Centre, escape the sweltering heat at Snow City and Singapore's only ice skating rink, or spend a relaxing evening among nature at Chinese Garden. Other attractions include Jurong Bird Park and the Singapore Discovery Centre.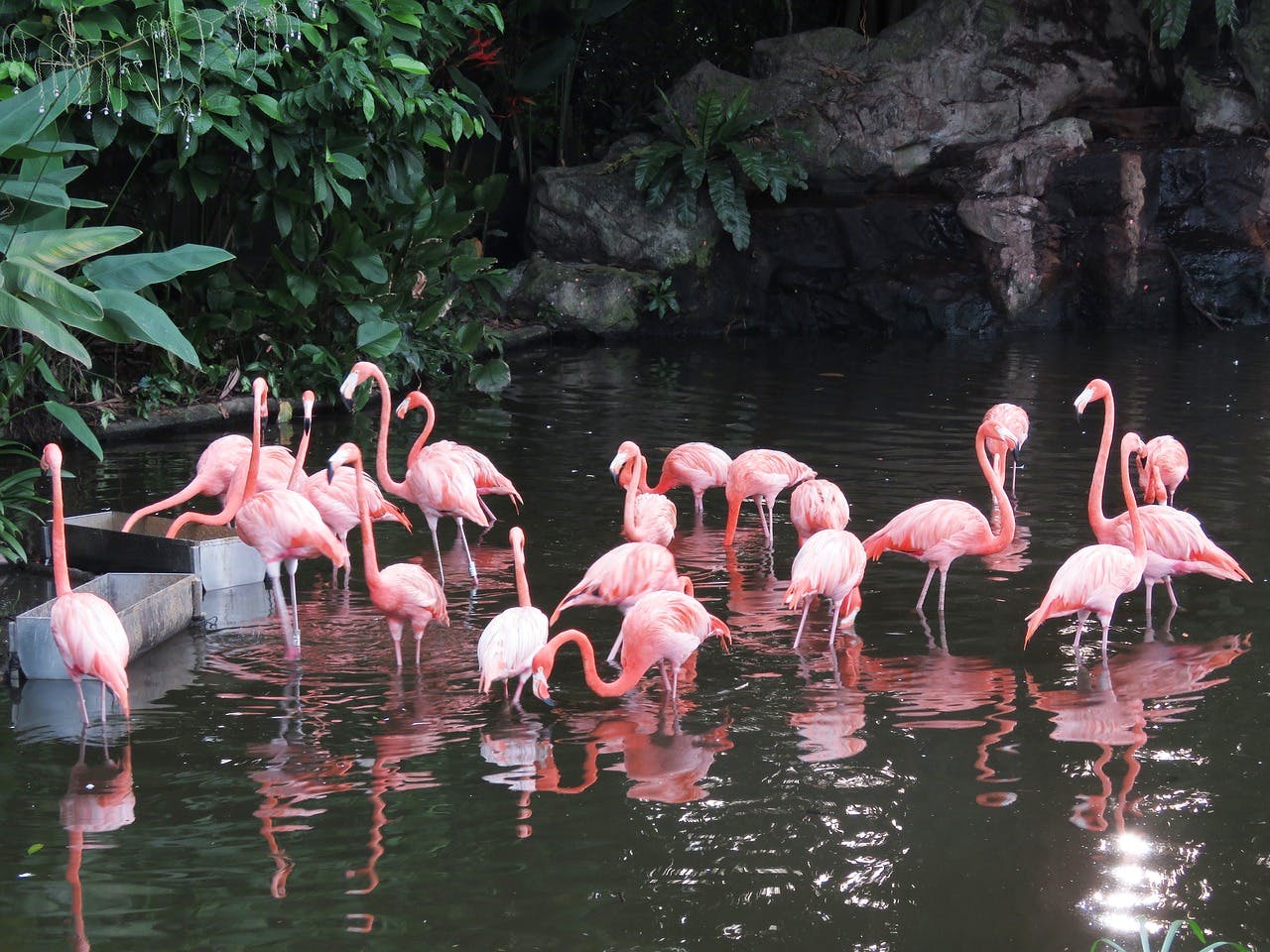 In addition, the neighbourhood has a Sports and Recreation Centre for the residents to enjoy, and more than five parks and park connectors in total; this encourages residents to take an evening stroll or jog and to simply enjoy nature.
Jurong East - Learn
There are three primary schools and four secondary schools in Jurong East, as well as a number of preschools. Jurong East is also relatively near to the campus of Nanyang Technological University (NTU).
Jurong East - Move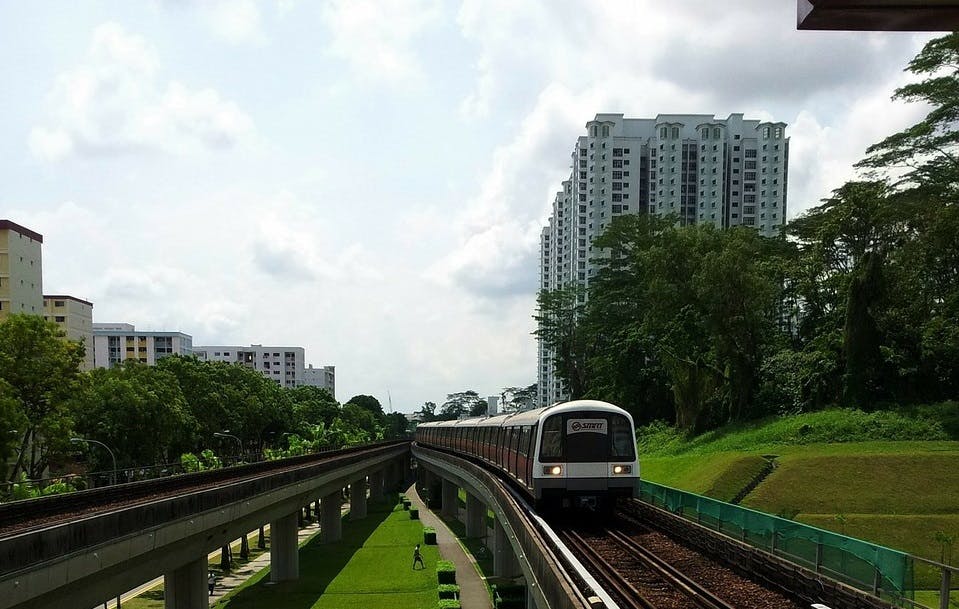 There are two MRT Stations in the neighbourhood: Jurong East MRT station and Chinese Garden MRT station. Chinese Garden Station is located along the East-West Line, while Jurong East lies at the intersection of the East-West and North-South Lines. Jurong East Bus Interchange is located next to Jurong East MRT Station. The neighbourhood is thus extremely accessible via public transport. In addition, Jurong East will be the host of the upcoming Kuala Lumpur - Singapore High Speed Rail that is still being constructed.
Jurong East - Public Library
Residents of Jurong East can take satisfaction in knowing they have convenient access to a library service at Jurong Regional Library. It is located next to JCube and is within walking distance from Jurong East Bus Interchange and Jurong East MRT Station. Jurong Regional Library has an extensive collection of about 409,000 volumes with a total floor space of 12,202 square meters. One of the unique features of the library is the Verging All Teens (VAT) program. It is a dedicated library for teenagers with a distinct collection of various genres of comics and graphic novels. Taking approximately 1,200 square metres of the fourth level, this part of the library also houses open-mic gigs and performances to showcase young talents to their peers. Not only the teenagers, but younger children will also be having their own place in the Early Literacy Library. Catering to children under 3-year-olds and 4 to 6-year-olds, the collection of Early Literacy focuses on key areas vital to children's learning and development.
Jurong East - Parks and Gardens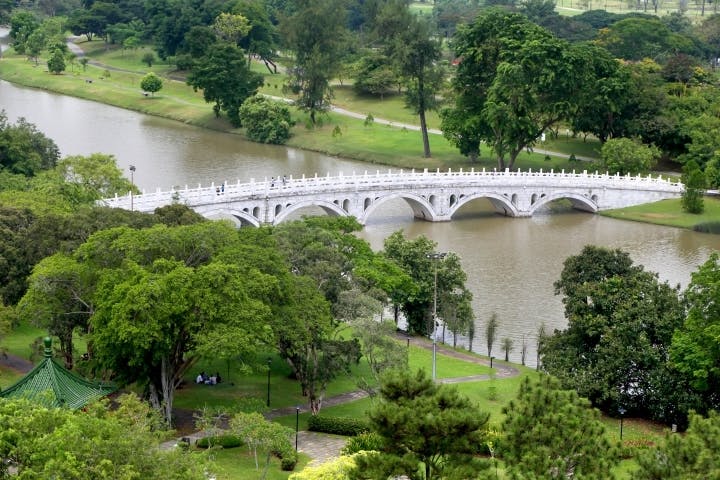 Jurong Lake Gardens is Singapore's new national gardens in the heartlands. The 90-hectare Gardens comprises Lakeside Garden (formerly Jurong Lake Gardens West), Chinese and Japanese Gardens (formerly Jurong Lake Gardens Central), and Garden Promenade (formerly Jurong Lake Gardens East). It is definitely one of the best places to go when it comes to lush greenery. As you explore the grounds of these beautiful gardens, you will find yourself surrounded by nature in all its verdant glory. Jurong Lake Gardens is home to thriving plant life, fauna, and a whole host of memorable green spaces. There are the Rasau Walk that let you have a quiet stroll along the water's edge, the Alstonia Island which is a flooded island that shares traits with a freshwater swamp forest, and many other areas that offer you outstanding nature experiences.  As you stroll through the reserve, keep your eyes peeled for the squirrels, long-tail macaques, and smooth-coated otters that have made the gardens their home. The gardens are also home to a wide variety of butterfly species, from Plain Tiger butterflies to Chestnut Bobs. If you are looking for smaller parks in Jurong East to have a little picnic in, 99.co would love to recommend Taman Jurong Park and Teban Neighborhood Park. Both surely provide you and your family with endless hours of fun quality time. 
Jurong East - Sports Facilities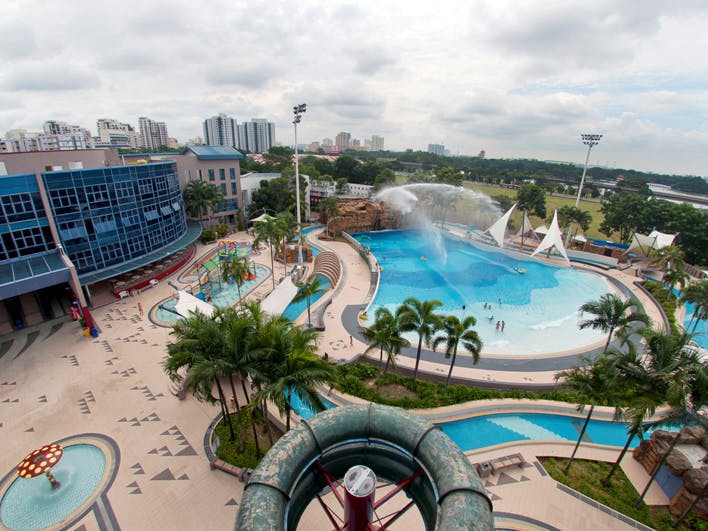 Being the first one-stop integrated centre, Jurong East Sports Centre, formerly known as Jurong East Sport and Recreation Centre, marks a milestone in Sport Singapore's facilities development when it opened in 2000. It is fair to say that residents of Jurong East take the most advantage of this public sports facility. Jurong East Sports Centre prides itself as a favoured venue for community performances, competitions, and a vacation day out for all. Here, all the machines are new and well maintained. There is an air-conditioned sports hall, fitness gymnasium, stadium, and of course a swimming complex. Jurong East Swimming Complex is the first swimming facility to offer a lazy river, wave pool, and fun slides to the masses at an affordable rate. The complete facilities include a competition pool, a wave pool, a lazy river, a kiddy pool, a stream course, a mushroom water playground, a jacuzzi, and 3 exciting water slides. Meanwhile, Jurong East Stadium is a multi-purpose stadium that is currently used mostly for football matches. Having a capacity of 2,700 people, it is the home stadium of Albirex Niigata Singapore FC and Tanjong Pagar United. (All images are stock images and may not be representative of items and locations discussed in the article.)
Shortlist folder is empty
Search for listings to shortlist