Find the perfect
mortgage for your home
Get your head around home loans. Compare and shop for the best rates from different banks in Singapore today.
Help me secure the BEST rate!
Partnership with


How we can help you
We aggregate the best rates from banks islandwide so that you can make the best informed decision on your mortgage loans.

Search across banks
Tell us about yourself and we'll show you home loans that best suit your profile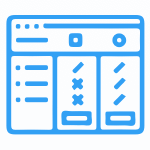 Compare different packages
Shortlist packages that you're interested in and compare important details side by side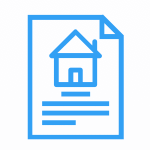 Secure the best deal
Decided on your home loan package? Simply select 'Apply now' and you're set!
Mortgages 101
A step-by-step guide to finding your ideal home loan
Find out how much you can borrow
Your maximum loan is capped by the Total Debt Servicing Ratio (TDSR). This regulation states that your monthly loan repayments, along with your existing loans, cannot exceed 55% of your monthly income.
Find out how much you can borrow with our
affordability calculator
.
Get Approval-in-Principle
Approval-in-Principle (AIP) is a document from the bank specifying the home loan amount the bank is willing to lend you, and is valid for a period of 14 to 30 days.

You can obtain an AIP for free from any bank by providing your income documents. Ensure that you have AIP before you pay a deposit/option fee on any property.
Choose between fixed or floating rate
A fixed rate home loan means your interest rate stays the same from month to month. Most fixed rate packages are valid from 3 to 5 years before reverting to a floating rate.

A floating rate home loan is revised every month or once every three months according to market indexes. Your interest rates and monthly repayments may be higher or lower upon revision.
Decide between a SIBOR or an SOR loan
SIBOR (Singapore Interbank Offered Rate) is the most common index banks use to determine interest rates for their floating rate home loan packages. This is generally more stable compared to SOR as it is determined by the demand and supply of funds within the Singapore Interbank market. Information on SIBOR is publicly available and the index is regulated by the Monetary Authority of Singapore (MAS).

SOR (Swap Offer Rate) is a floating rate based on US foreign exchange rates (USD). It is generally more volatile than SIBOR due to exchange rate fluctuations, which could result in either more savings or larger loan repayments for your home loans.
Find the best loan rates across banks
At any given time, different banks might offer comparatively more attractive home loan interest rates and packages. Do note that these packages will change with time as banks reach their loan uptake targets, resulting in a less attractive interest rate offer.

Research and compare between banks to find one that suits you best.
Help me secure the BEST rate!
Shortlist folder is empty
Search for listings to shortlist