Bedok
Tags:
Heartlands
Residential
Good for kids
Home to four recreational clubs, residents within the Bedok neighborhood are spoilt for choices when it comes to recreational facilities. Across the clubs - Tanah Merah Country Club, National Service Resort and Country Club, Laguna National Golf & Country Club and Singapore Armed Forces Yacht Club, a spectrum of activities such as golfing, bowling and sea sports are offered collectively. Existing apartments include Casa Merah, Costa Del Sol, Eastern Lagoon, Bayshore Park, Villa Marina and The Vesta. To provide for more housing options, Bedok Residences, Urban Vista and The Glades condominium are in the pipeline. Residents can spend their weekends at Bedok Reservoir and East Coast Park, where many families gather, sit back and relax. Meanwhile, educational institutions like Bedok View Secondary School and Bedok South Secondary School are located close to Tanah Merah train station while other schools include St Stephen's School, Tao Nan School, Temasek Polytechnic, Global Indian International School and Temasek Junior College. Bedok and Kembangan are the other two train stations serving the district.
Summary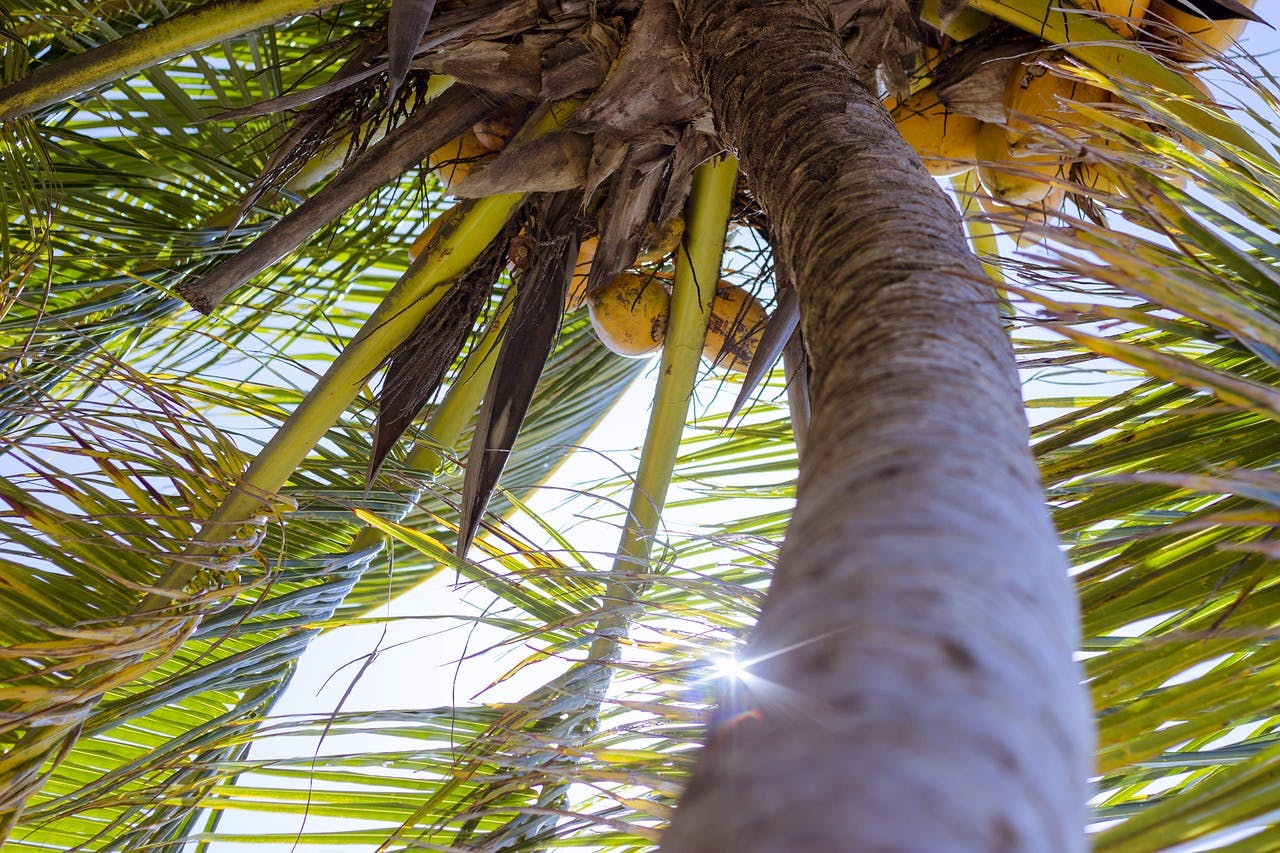 Previously the site of coconut plantations, the Bedok neighbourhood is located in the East Region of Singapore. The work "Bedok" is widely believed to be derived from the Malay word "bedoh", which is used to refer to a very large drum; this would have been used in the past as an alarm or to summon people to the mosque for daily prayers. Today, Bedok is the largest district in the country in terms of population size and is divided into eight subzones. A large percentage of Bedok residents stay in the public housing at Bedok New Town, which is relatively affordable as compared to similar housing in other areas of the country, due to its distance from central Singapore.
Stay - Bedok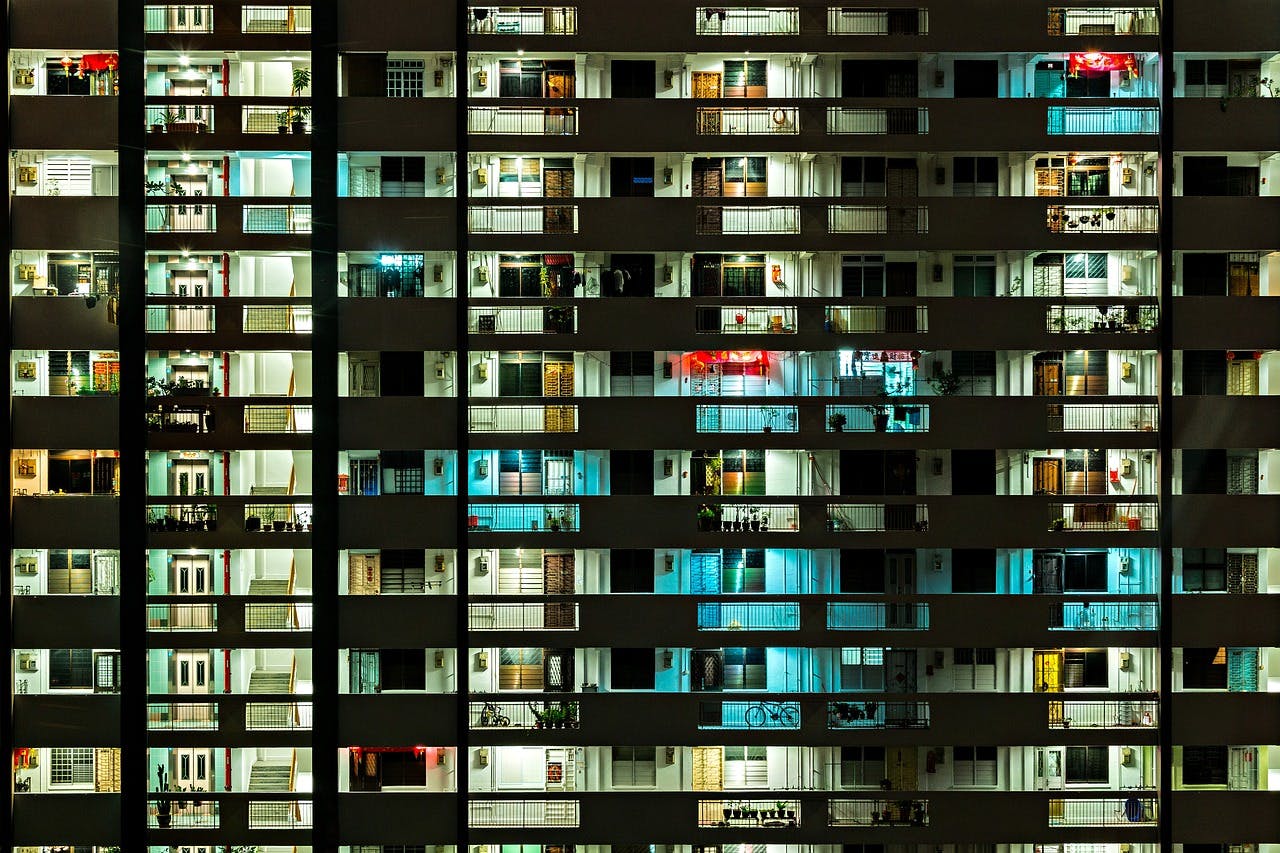 There are a large number of Housing Development Board (HDB) flats available in the area, especially in Bedok New Town. As a large majority of them are older flats, they tend to be 3-room or 4-room HDB flats. There are, however, newer and larger HDB flats also available in the neighbourhood. As for private housing, condominiums both new and old are abundant; Check out older condominiums such as Bedok Court and Stratford Court as well as newer developments such as Casa Merah, East Village, Waterfront Isle and Urban Vista. Each development has its pros and cons, but the wide selection is guaranteed to satisfy even the pickiest homebuyer. Landed properties are also available in Bedok, and many offer the privacy and seclusion that apartment buildings - either private or public - lack.
Eat - Bedok
Bedok is well known as a regular stop for foodies hailing from all parts of Singapore. High quality and affordable hawker food can easily be found at the various hawker centres scattered throughout the district. With so many options to choose from, 99.co has narrowed down the list of places that you should visit for the most amazing food in Bedok! Head to Bedok 85 to try their Hokkien Prawn Mee, Fried Oyster, BBQ Stingray and Pork Porridge, among other dishes. But how would you know which stall to buy from, you ask? Simple - follow the queues! (Like a true Singaporean.)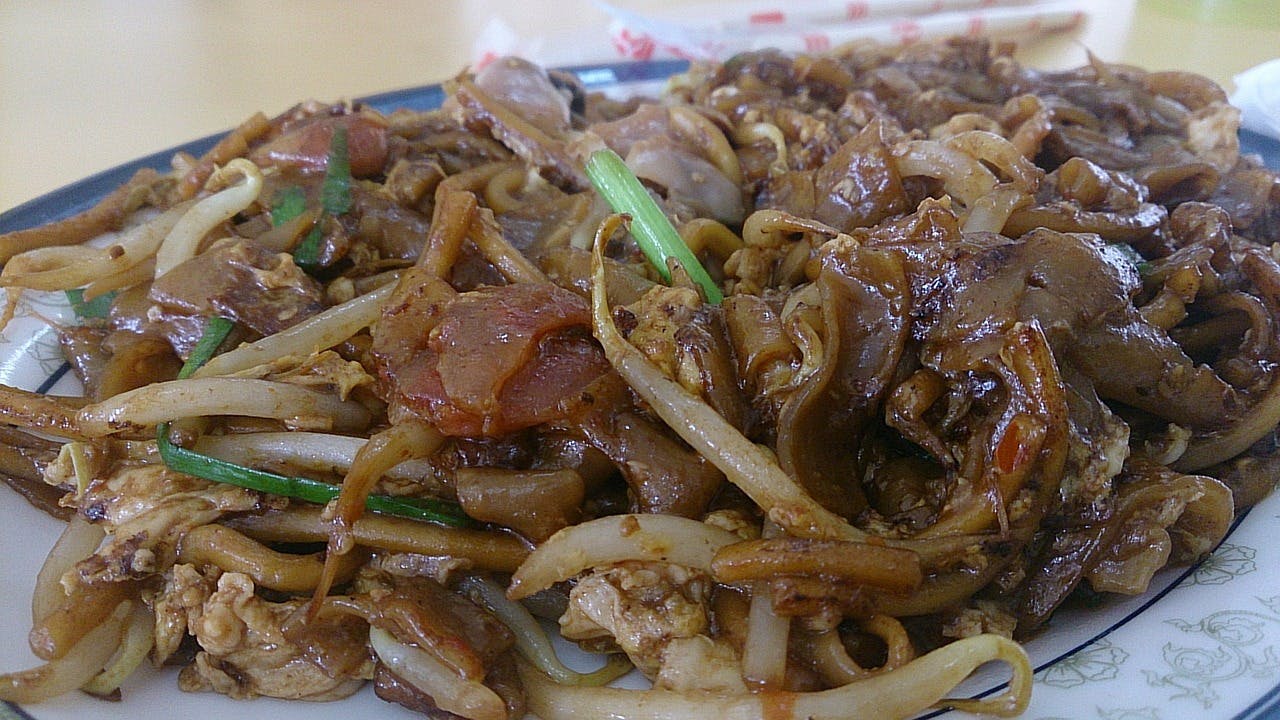 Similarly, one simply must try the Goreng Pisang, Fried Carrot Cake and Fishball Noodles at Bedok Town Centre Market and Food Centre, and the Fishball Noodles, Char Kway Teow, and Roast Duck Rice at Bedok South Market and Food Centre. However, if hawker fare is not your cup of tea, perhaps these cafe recommendations might suit your tastes better: FatCat Ice Cream Bar is known for its Charcoal Waffles with Salted Egg Yolk sauce, and other decadent offerings. Other recommendations include To-gather Cafe and Choc.a.bloc.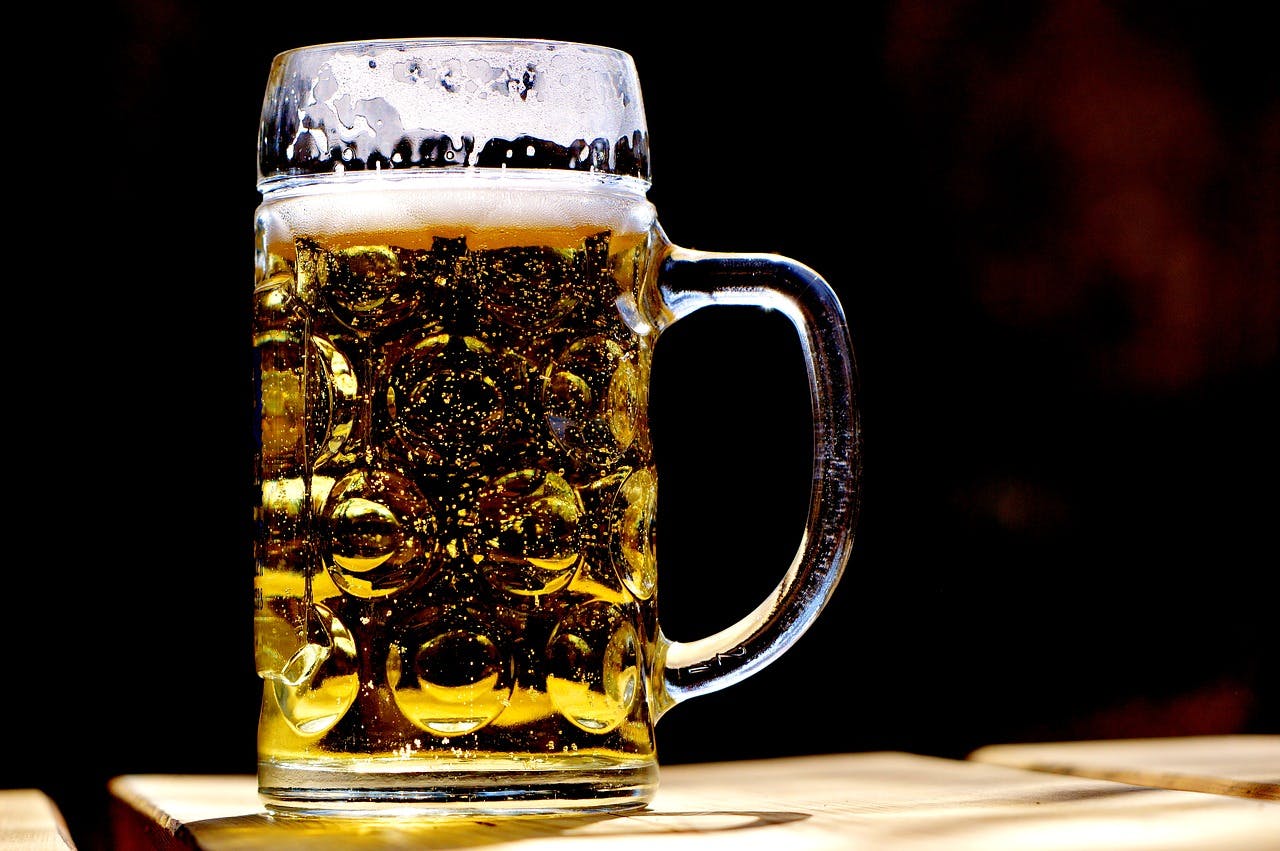 Those who want drinks that pack a little more punch can head to Foo House, which is owned by five-star chef Robert Foo and which offers a rustic, relaxing atmosphere in which to chill with your friends and a pint of beer or two. Alternatively, Wawawa Bistro, Slackers' Bar & Cafe, and Mikawa Japanese Sake Bar & Restaurant offer great drinks and dining options as well!
Shop - Bedok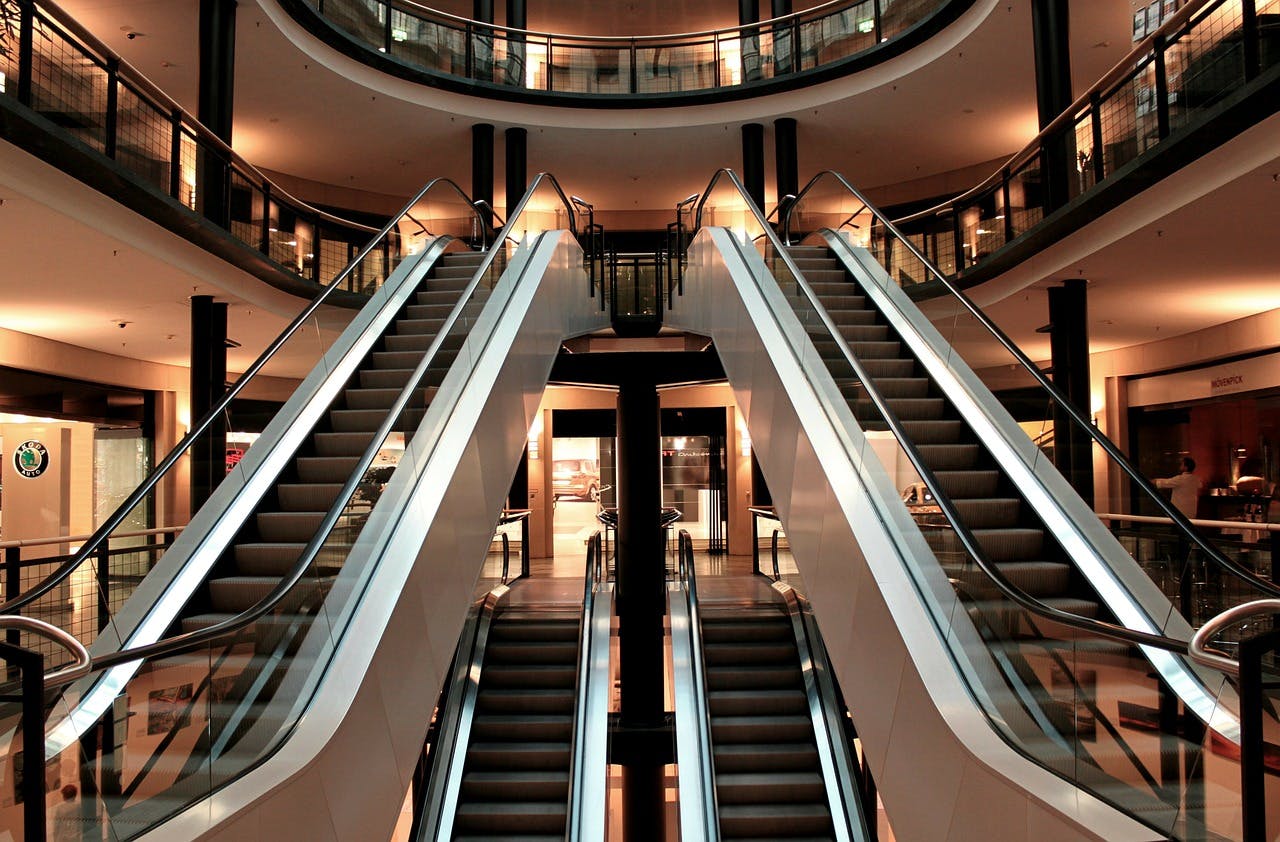 There are two shopping malls in Bedok, Bedok Mall and Bedok Point. Bedok Mall is the larger of the two, and is connected to both Bedok MRT Station and Bedok Bus Interchange. It is an integrated retail and residential development, which consists of the shopping mall and eight residential towers, known as Bedok Residences. As the development is situated in the centre of Bedok and is in extremely close proximity to the MRT and bus interchange, it is accessible for all residents.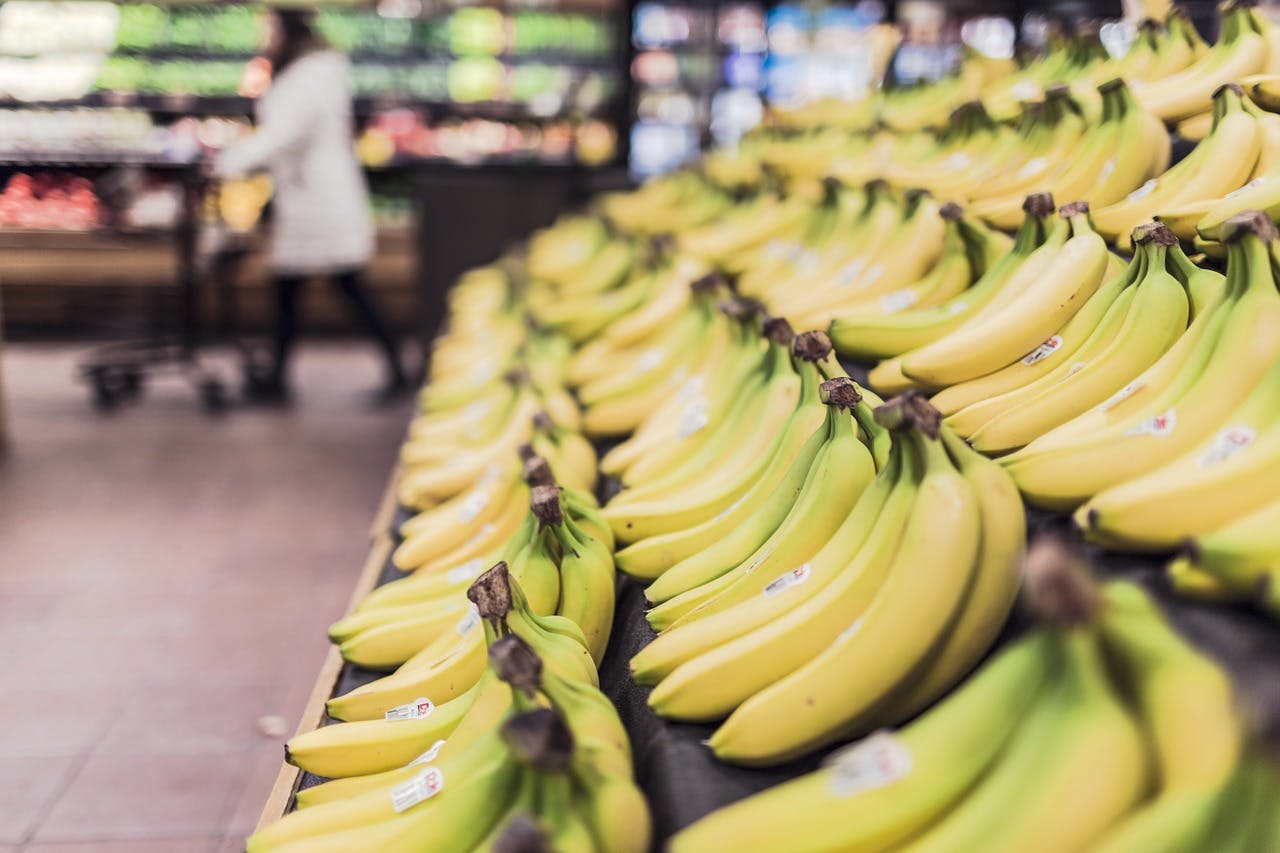 It also meets all of the needs of the residents with its large variety of stores, including a supermarket, retail stores, electronics stores, and restaurants. In addition, the mall also has a tuition centre and a dentist. Parents with children might find Bedok Point to be their preferred destination if they want to find more services targeted at children; Bedok Point hosts a large variety of extracurricular activities for children, including tuition centres, martial arts, and music.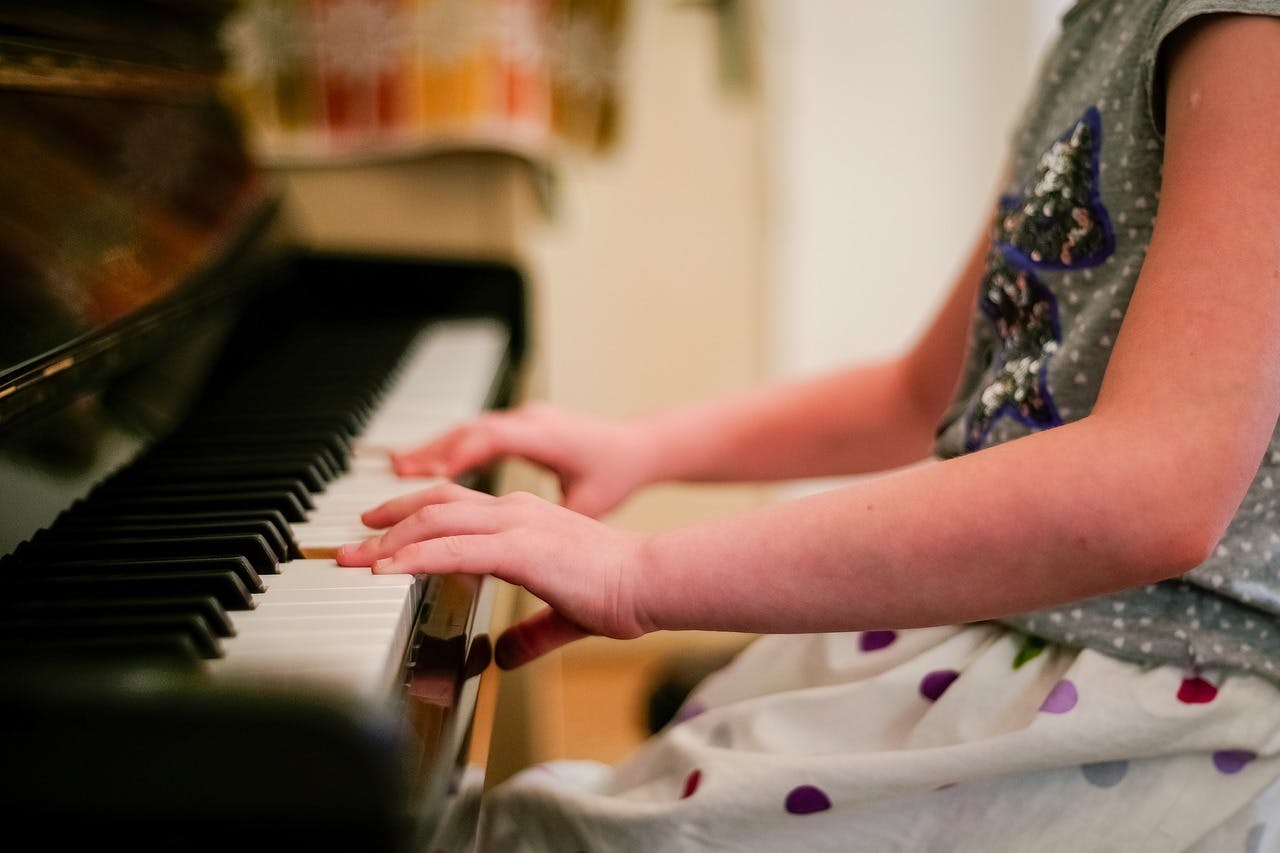 While waiting for their children to finish their classes, parents can indulge in some shopping, or a session at the various beauty and wellness shops. After picking up the children, the family can then enjoy a delicious meal at one of the many food outlets at the mall, or eat at other nearby places, since Bedok Point is conveniently situated at Bedok Town Centre. Residents can also shop for furniture at the furniture store in the mall. In addition to the private medical and dental practitioners in Bedok, Bedok Polyclinic is also located within the district.
Play - Bedok
Feel bored and love the outdoors? Get an adrenaline rush by participating in the treetop obstacle course at Forest Adventure at Bedok Reservoir Park! Alternatively, if you're not one for death-defying stunts, you can simply spend a relaxing afternoon at the parks in the neighbourhood, which include Bedok Town Park, East Coast Park, Bedok Reservoir Park, and Telok Kurau Park.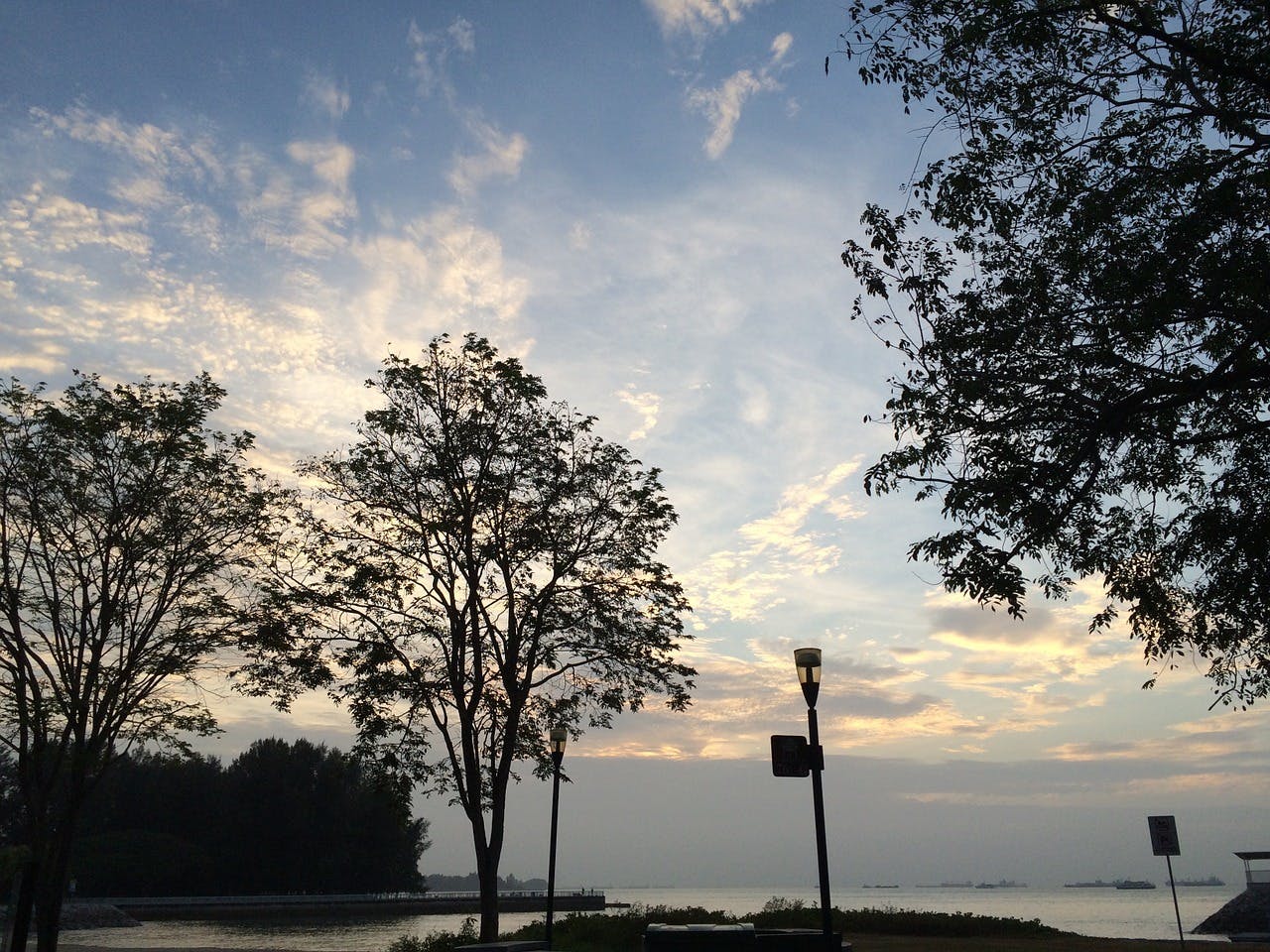 East Coast Park is an especially popular destination not just among residents of Bedok, but all Singaporeans and tourists. As it is situated along the coast, its beach is a popular destination when the weather is pleasant, and many head to the park to cycle, skate or otherwise exercise. It is also a popular site for barbecues and other get-togethers. There are several sports facilities open for public use, which include a stadium, swimming complex, tennis centre, and sports hall. In addition to those, there are five community centres within the district. These community centres, typically located near residential areas, offer classes such as martial arts, flower arrangement, and language classes; these classes are often offered at a discounted price for senior citizens. In addition, function rooms at these community centres are available for booking.
Learn - Bedok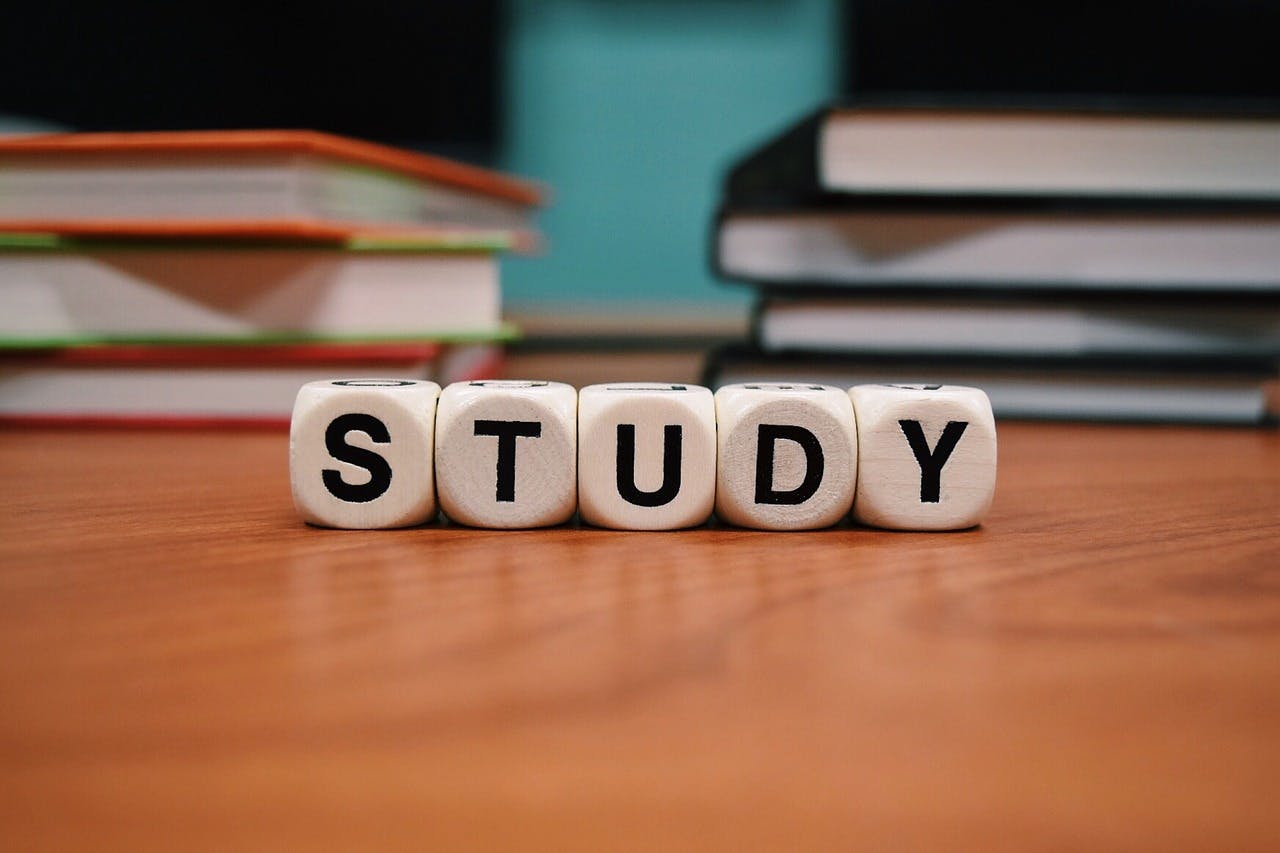 Being that it houses such a large population, Bedok has a large number of schools at different levels to cater to the different educational needs of the residents. There are twelve primary schools, ten secondary schools, and two junior colleges in the neighbourhood - Victoria Junior College and Temasek Junior College - along with a number of international schools and Katong School, which caters to persons with special needs. Bedok Public Library is located near Bedok Bus Interchange and Bedok MRT Station and is three-storeys high; it boasts an impressive collection of books and resources, including the largest and most comprehensive collection of Malay print and non-print library materials out of all the libraries in the National Library Board in Singapore. It also serves as a study area for students.
Move - Bedok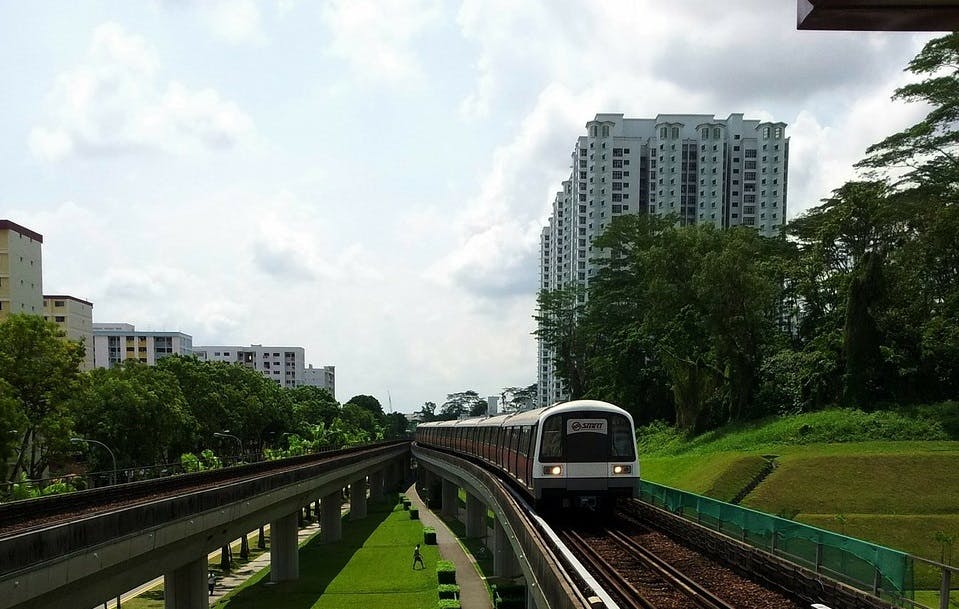 There are presently two MRT stations within the boundaries of Bedok, which are Bedok MRT Station and Tanah Merah MRT Station. Both stations are located along the East-West line. Bedok Bus Interchange is located within walking distance of Bedok MRT Station. More MRT Stations will be added to the neighbourhood with the completion of the Downtown Line in the next few years, which will make the area even more accessible.
Library - Bedok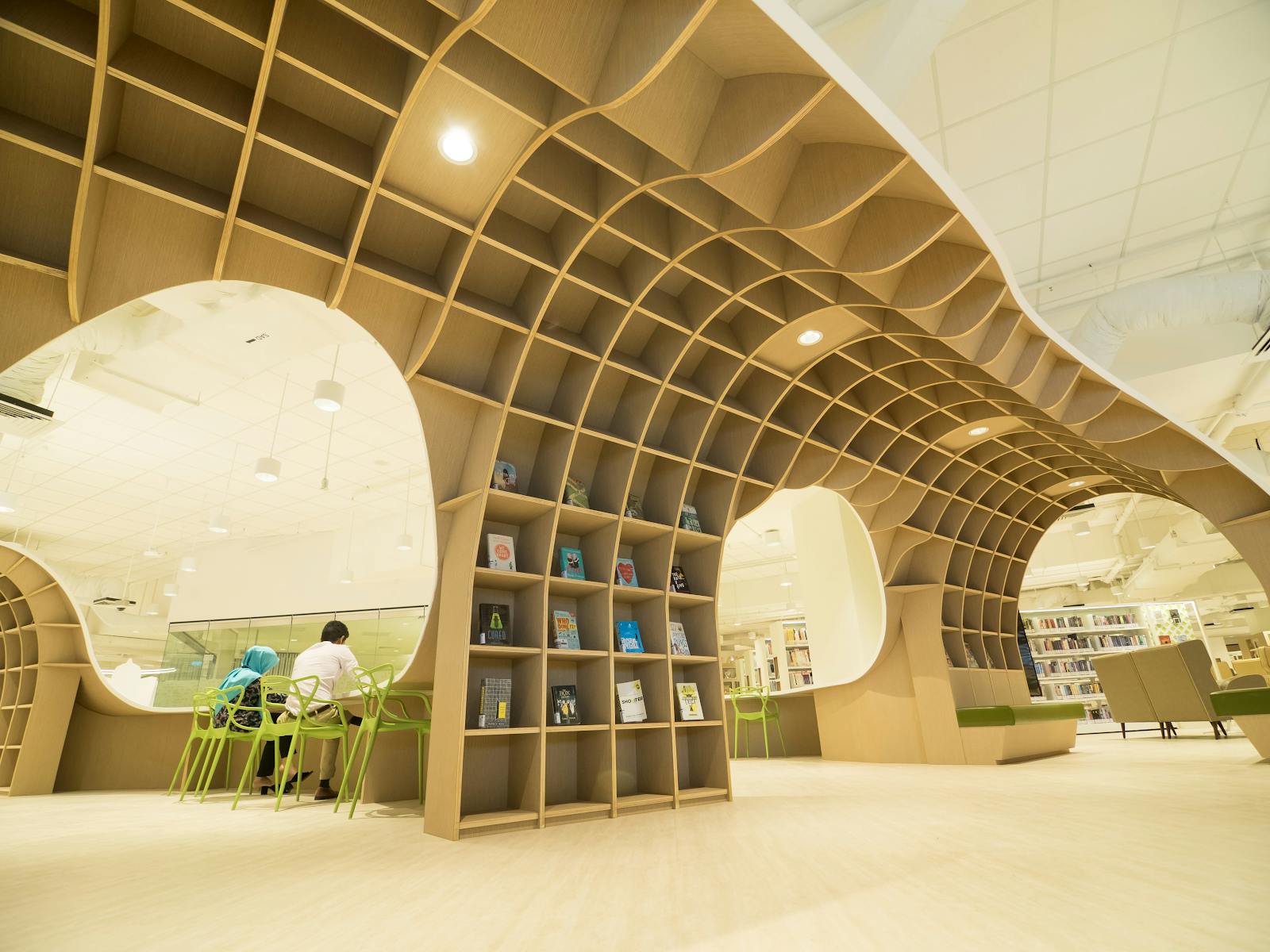 In the neighbourhood of Bedok, you will be amazed to find a library like no other. After its relocation in 2017, the Bedok Public Library is now occupying the second and third levels at Heartbeat@Bedok. Covering an area of 4,150 square metres, this Public Library is home to a collection of almost 200,000 books, over 300 magazine titles, and 13,000 audio-visual items. The themes of nature, landscape, and greenery feature prominently within the library, making the interior an exciting and appealing one, especially for the young ones. There is a study area for students and an early literacy section for younger children. The garden-themed early literacy section will delight your little ones with its giant watering pot, snail-shaped bookshelves, and TumbleBook stations where they can interact with eBooks filled with animated illustrations. Facilities for other age groups include the ones suitable for elderly patrons, such as large print books and electronic magnifiers. Furthermore, Bedok Public Library also has a separate Malay Library Services which has the largest and most comprehensive collection of print and non-print materials in Malay within the network of NLB libraries. All these features stand out to make Bedok Public Library one of the most appealing reasons to live in the Bedok neighbourhood.
Parks and Gardens - Bedok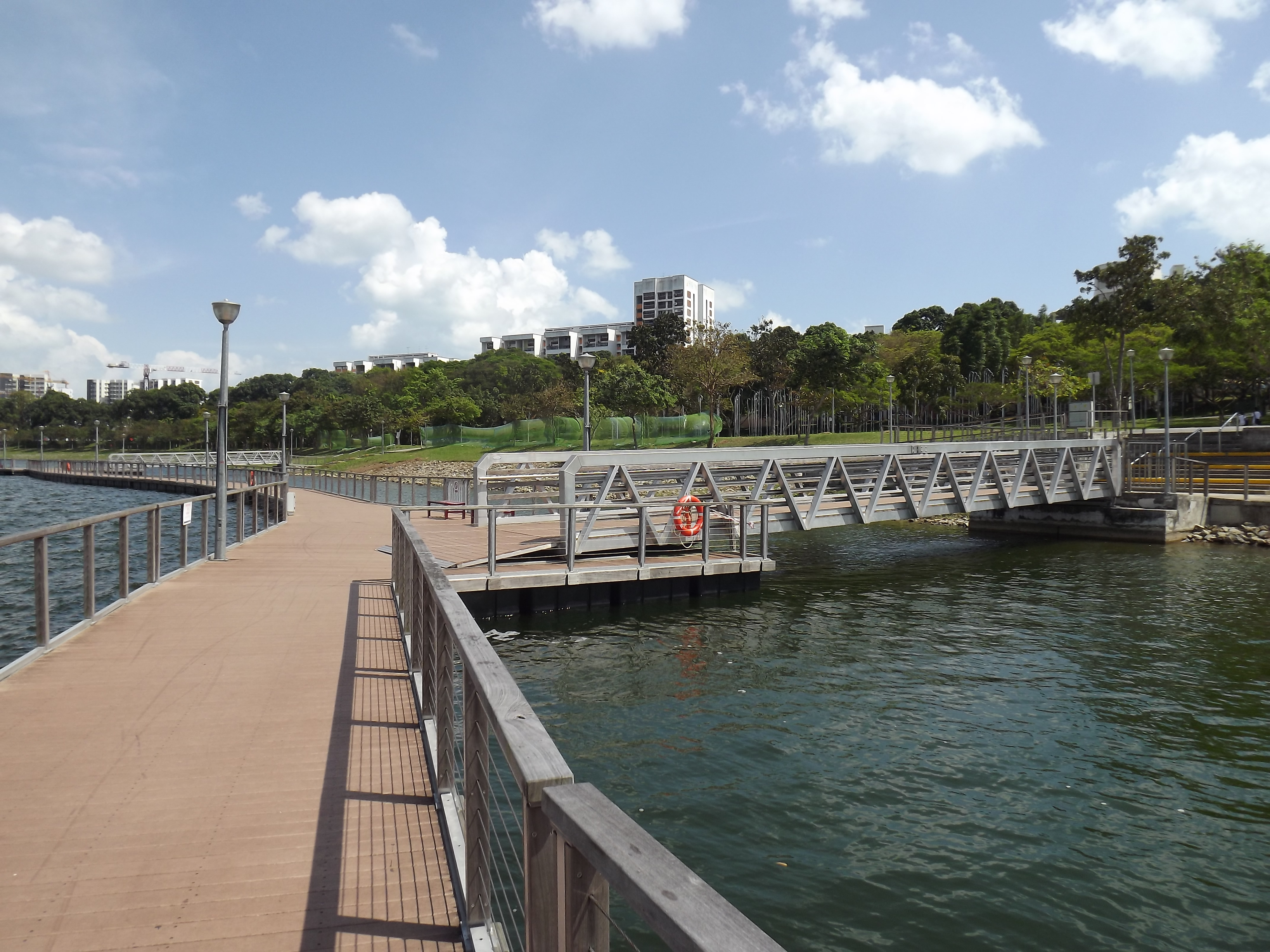 With regards to looking for green spaces and parks in the Bedok Neighbourhood, Bedok Reservoir Park is the most popular amongst the residents of the town. Joggers and water sports enthusiasts will get the best of their time with various facilities designed to fulfil their needs, while nature lovers can explore the diverse mix of flora and fauna that can be found across the park. A converted sand quarry, the park surrounds the 88-hectare reservoir which can offer visitors a refreshing sense of tranquillity to rest and relax. If you're looking for somewhere closer to the centre of the neighbourhood, you can head down to Bedok Town Park for a short family getaway on the weekends. It is a popular place for nearby residents to hang out and do recreational activities as jogging tracks and a myriad of fitness equipment are readily available there. However, if your goal is to provide your kids with the most fun playground experience in the Bedok neighbourhood, Telok Kurau Park might be the one place you should head to. It offers a green space for kids to play with various facilities such as a mini rock climbing wall, sandpit, rope dome, swings, and many others.
Sports Facilities - Bedok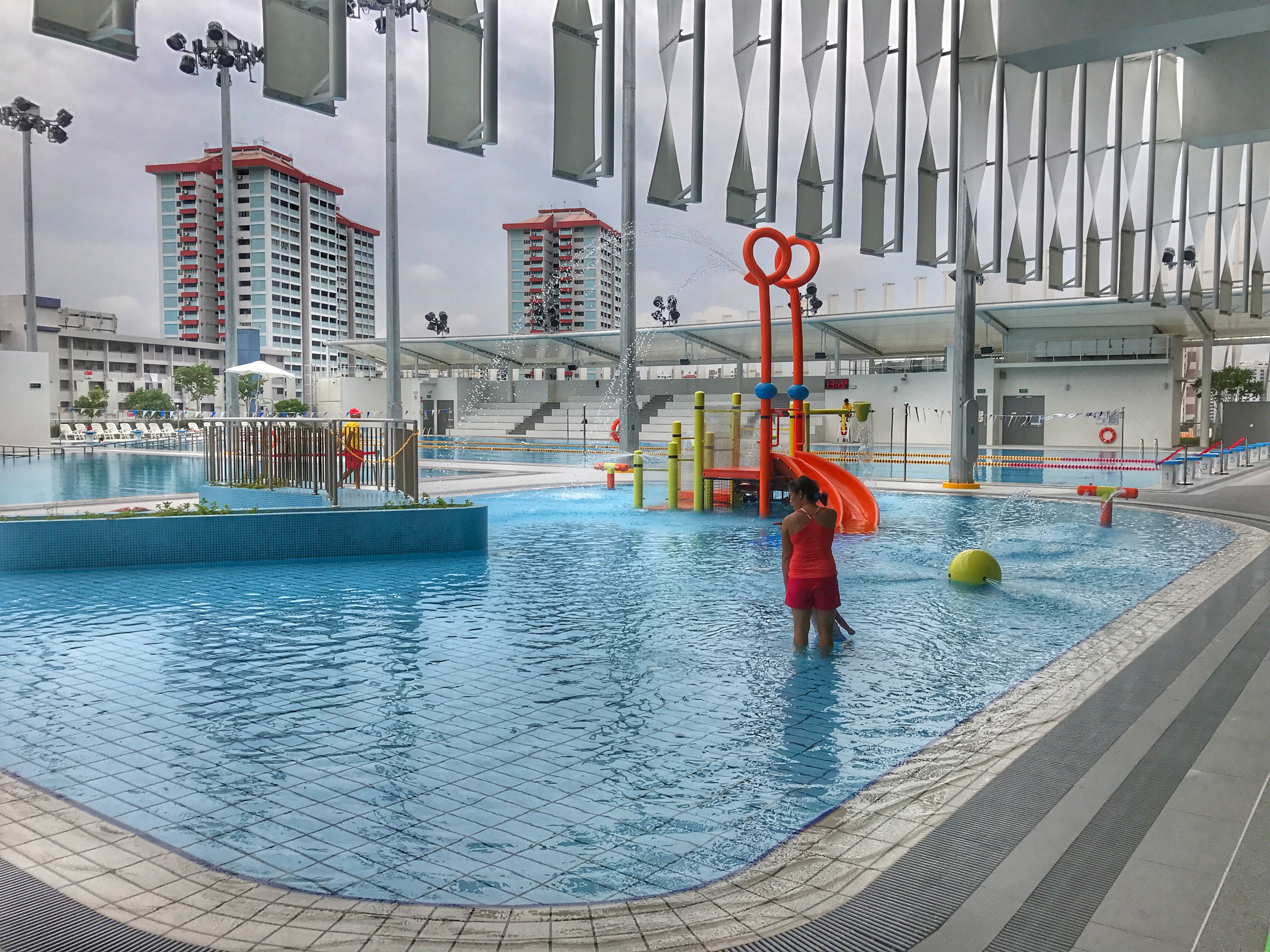 An active lifestyle is certainly achievable in the Bedok neighbourhood. Located at Heartbeat@Bedok, ActiveSG Sports Centre is home to 4 different facilities namely a tennis centre, gym, sports hall with badminton courts, and a swimming complex. In the swimming complex, you can find a competition level pool with 8 lanes, a sheltered training pool with 8 lanes, a learner pool, and an interactive pool with play features and jacuzzi. Each facility is open daily, so it won't be a problem at all for you to find a suitable time that fits with your tight and hectic schedule. On top of that, Bedok stadium is also nearby, merely 5 minutes away from the integrated complex. Having a seating capacity of 3,964 people (2000 permanent, 1000 semi-permanent, and 800 portable), the stadium consists of a soccer field, an 8-lane running track and partial athletic facilities. (All images are stock photos and might not be representative of items and places discussed in the article.)
Shortlist folder is empty
Search for listings to shortlist