Bishan
Tags:
Central
Good for kids
Highly accessible
An interchange between the North South Line and Circle Line, Bishan is an established neighborhood with attractive housing and a diverse range of amenities. Several top tier schools such as Raffles Institution (Secondary and Junior College), Catholic High and the Australian International School Singapore are in the vicinity. The Ministry of Education Language Centre, allowing students to pick up a third language, is located here as well. In the near future, a new healthcare facility along with two new residential developments, Sky Habitat and Sky Vue are expected to join the current 40 odd condominiums sprawling the town. Junction 8 Shopping Centre is right outside the station while Thomson Plaza is a short distance away, providing shopping, dining and entertaining services at your fingertips. At 62 hectares, Bishan-Ang Mo Kio Park is one of the largest and most popular parks in Singapore. Besides the usual ponds, playgrounds and lush greenery, other features include a community garden, a vantage point on a hill, and a Riverside Gallery.
Public transport and amenities in Bishan
Summary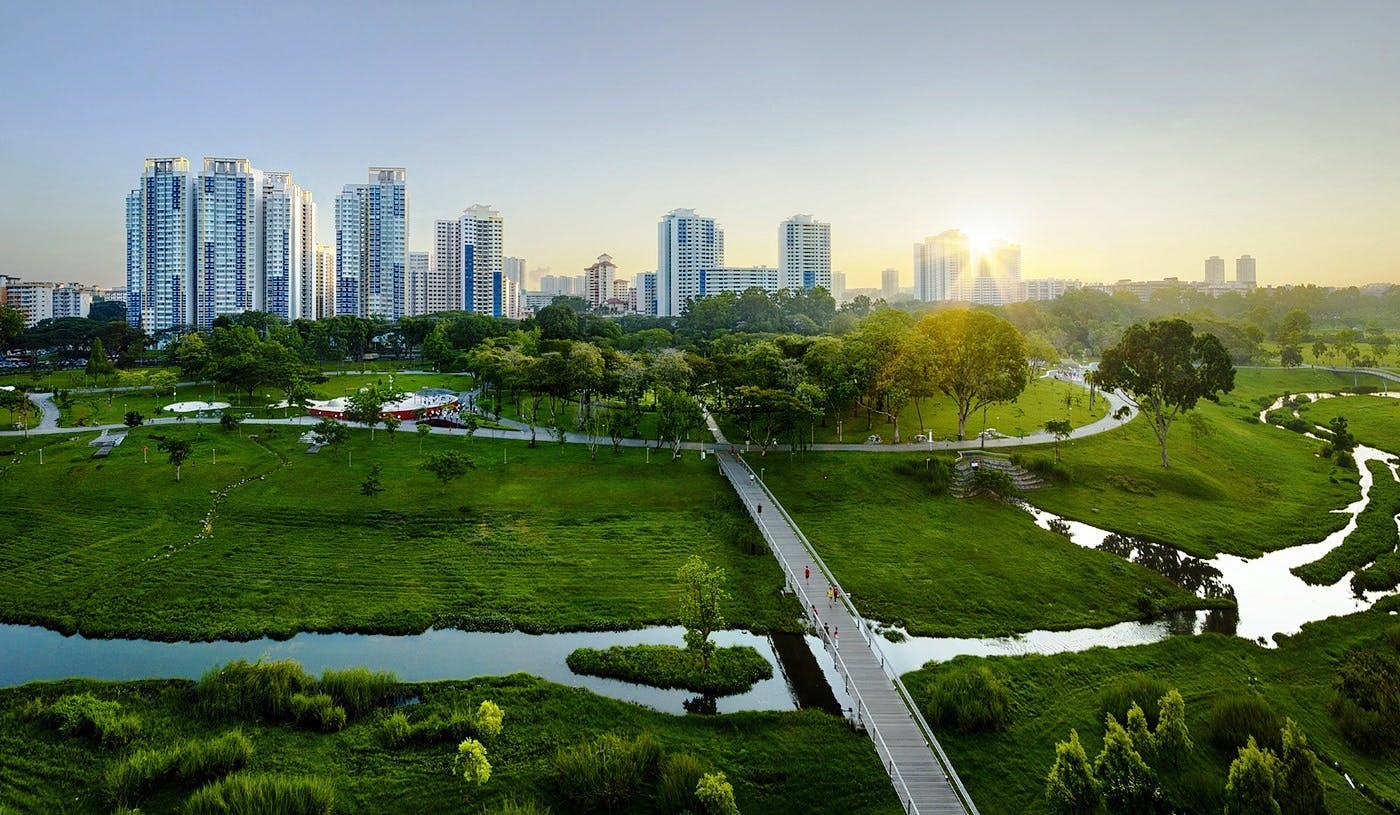 Bishan is one of the matured residential towns in Singapore. Located in the most central region of Singapore, Bishan is immensely popular amongst property buyers. Its central location provides homeowners with the ease of travelling to and from different parts of Singapore.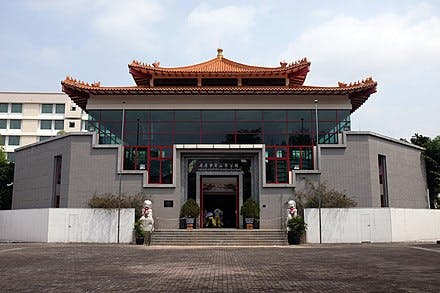 An interesting fact about Bishan - it was once land that belonged to Kwong WaI Siew Peck San Theng that served as a cemetery for Cantonese and Hakka communities of Singapore. During World War II, it was the site of a fierce battle between the Japanese and British forces. The fall of Singapore to the Japanese made Peck San Theng a place of refuge for most of the Singaporean population. After the war ended, the land was acquired by the Singaporean government for development. Peck San Theng has been converted into a columbarium today and the graves were exhumed which paved the way for the construction of Bishan. 
What was once a cemetery is now one of the most densely populated neighbourhoods in Singapore. 
Stay - Bishan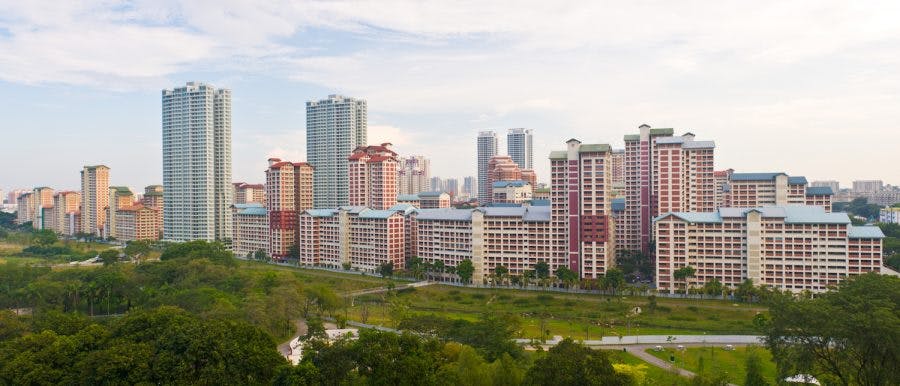 HDB prices in Bishan are higher compared to other neighbourhoods primarily due to the location and good conditions. As of 31 March 2018, Bishan constitutes a total of 20,072 HDB flats and an HDB resident population of 63,200. 
Bishan New Town was one of the first neighbourhoods in Singapore to start designing their HDBs.  With variations in height and capped with distinctive and colourful pitched roofs, these new HDB designs have become closely associated with Bishan's skyline.
For private housings or properties, one can look into the condominiums present in the area, such as Bishan Loft, Bishan Park Condominium, Sky Vue, etc. 
Eat - Bishan
Known as a residential area, Bishan is bursting with local delicacies.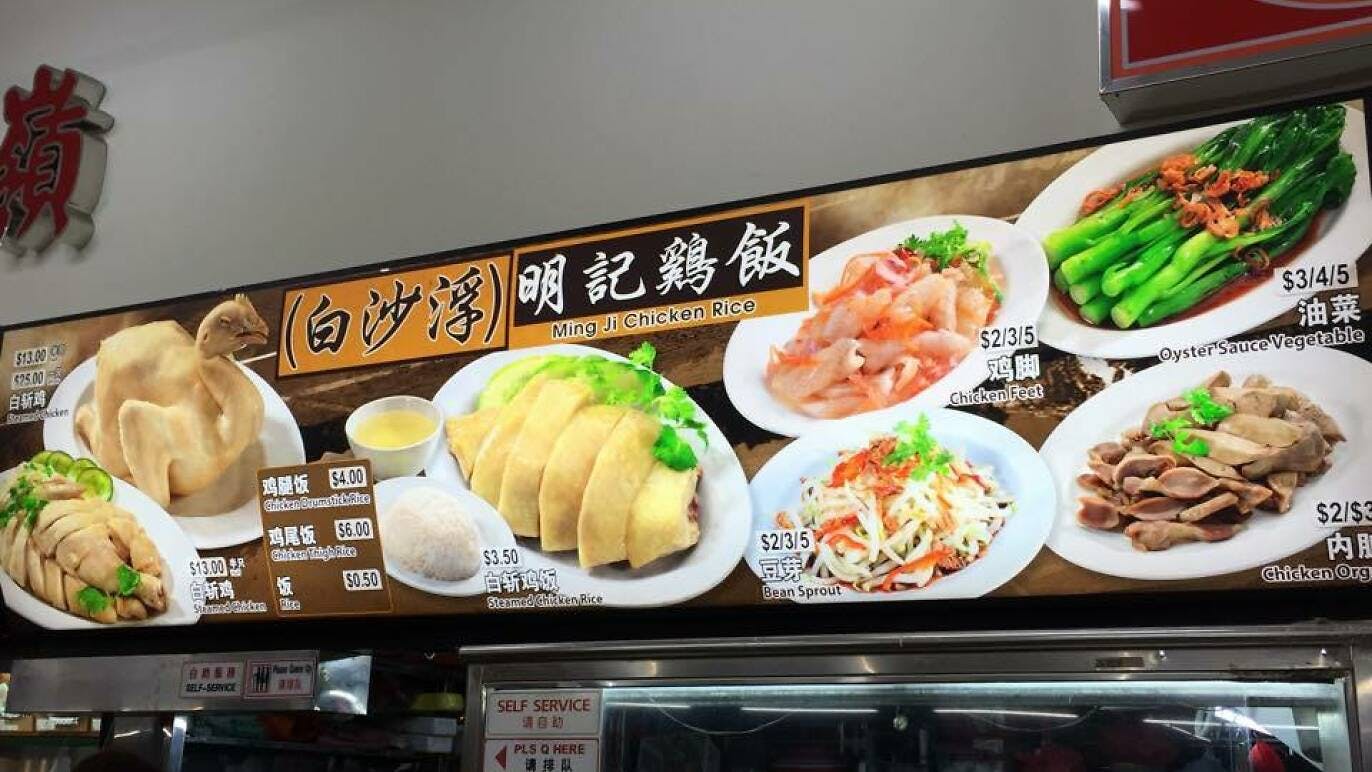 One of the food spots that Bishan is most commonly associated with is Ming Kee Chicken Rice (明记鸡饭). 
With chicken rice being one of Singapore's world-renowned dishes, you might be wondering what is so special about this particular chicken rice stall? Well, the answer to that question, Ice-Bathed Chicken Rice!
A long queue is to be expected during peak periods, evidence of Ming Kee's popularity. At just $3.50, satisfy your chicken rice cravings with Ming Kee's tender chicken and cucumber, accompanied by a bowl of steamed fragrant rice and hot soup.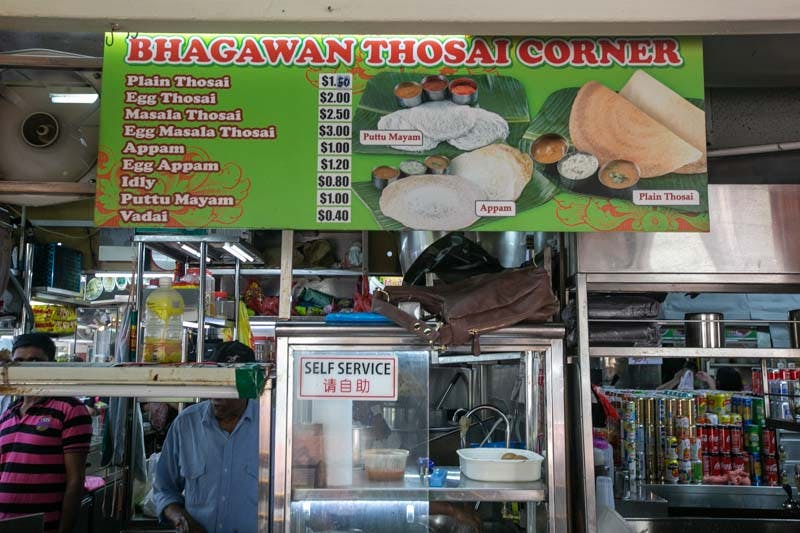 Another food stop you should definitely check out is Bhagawan Thosai Corner. Nestled in a corner of a coffee shop and run by an elderly Indian couple, they make the best Masala Thosai. 
This place is widely known among Bishan residents and frequent visitors alike. For just $2.50, their thosai is guaranteed to please. 
If cafes and restaurants are your preferred cup of tea, Bishan is definitely a place you should call home. Hop on a bus to nearby Upper Thomson and find yourselves transported to shophouses lined with cafes and ice cream parlours. 
Drink - Bishan
One Man Coffee is one of Upper Thomson's most well-known cafe. They're known to have some of the best coffees islandwide. Order a cup of cappuccino and relax in this rustic little cafe as you watch the world go by.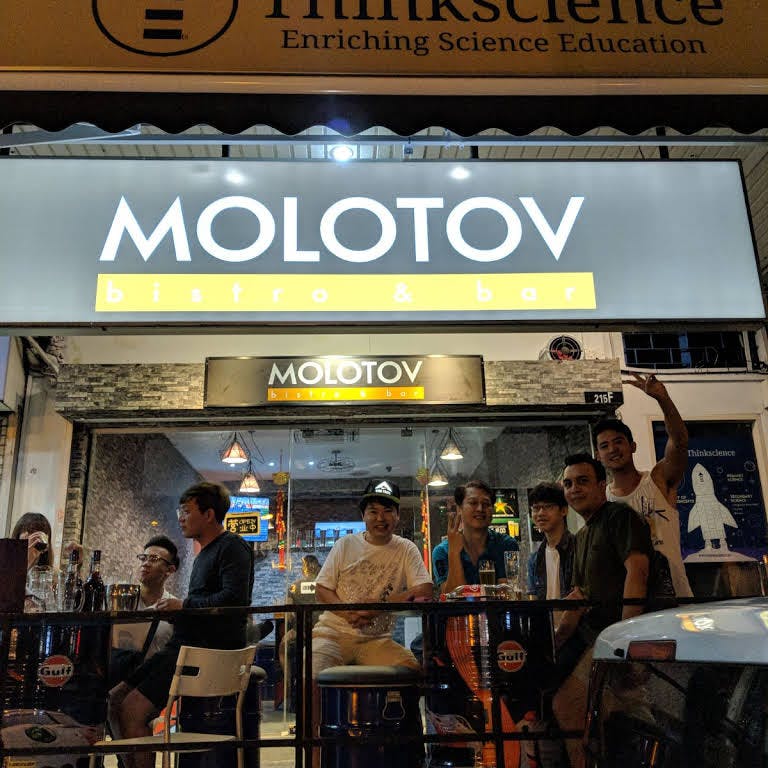 If coffee isn't your cup of tea, swing by one of Thomson's watering holes - Sara's. One of the longest-standing establishments in the streets of Upper Thomson. This bar is home to many of its patrons who live in the area, serving just about everything from beer to scotch. If not, head down to Molotov Bistro & Bar. Where you can catch a game of football over a couple of drinks with your pals. 
Shop - Bishan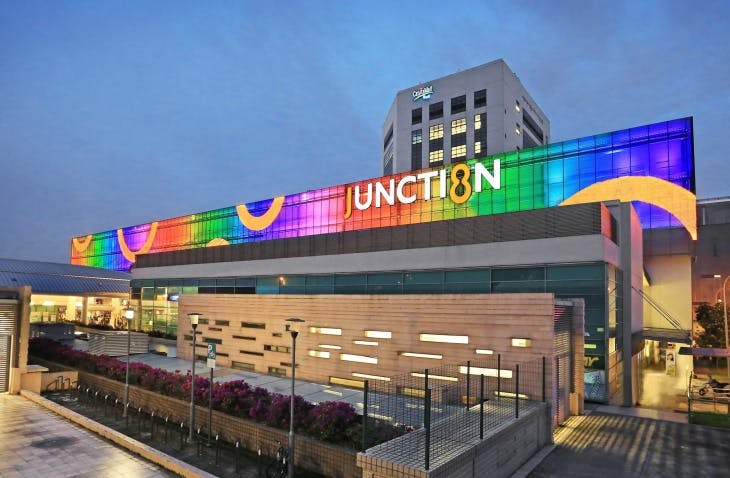 Junction 8, Bishan North Shopping Mall and Thomson Plaza are 3 of the malls located in Bishan. Junction 8 is a much trendier mall in comparison to the other malls and its proximity to the MRT and numerous shopping and food options makes Junction 8 the go-to mall for Bishan residents. Equipped with a supermarket and a cinema, it's definitely a popular hangout spot for youngsters and residents alike. 
Thomson Plaza, situated close to the multiple shophouses and cafes on Upper Thomson Road,  is equipped with everything you need from a Popular bookstore to FairPrice Finest. A one-stop destination for all your basic necessities. 
Play - Bishan
When it comes to looking for places of entertainment or enriching experiences to be had in Bishan, look no further than the following list of places that 99.co has to recommend to get the most out of your day!
Bishan hosts one of the largest urban parks in Central Singapore. After undergoing a massive reconstruction in 2010, the new Bishan Park opened 2 years later featuring a meandering river running through the park that serves as a buffer to slow down the flow of rainwater, preventing waterways from flooding in times of heavy rain. 
Bishan Park is the perfect leisure destination for all residents ranging from children to nature lovers alike. With facilities such as a football field, a floating amphitheatre, a natural pond and restaurants, it's the perfect place to visit for a fun-filled day.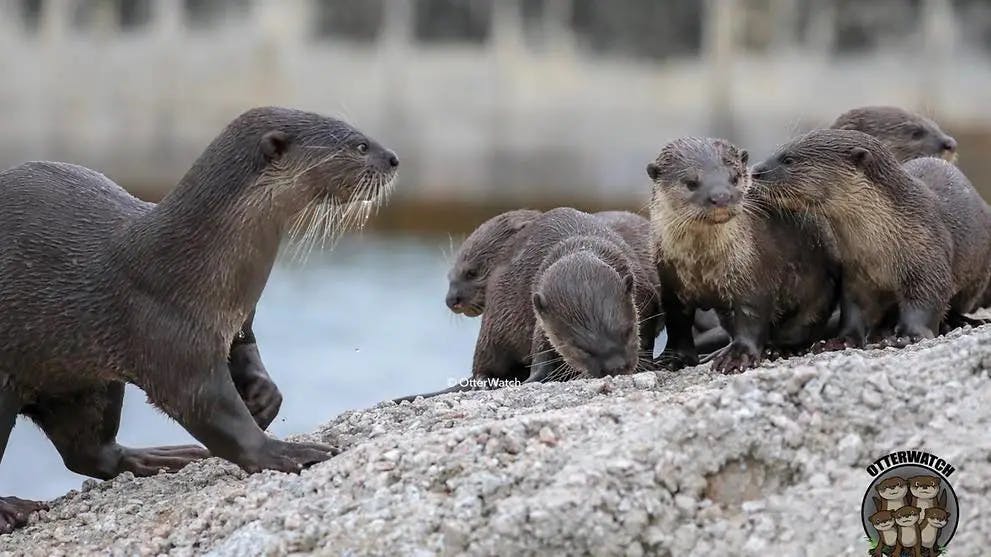 While you're taking a stroll along the river, be sure to keep a lookout for the Bishan otter family. This family of otters has caught the hearts of frequent Bishan Park visitors. First sighted in 2014, this group of otters gained national attention in 2015 and has been one of Bishan Park's highlights since then. 
All dog-owners and dog lovers will be pleased to know that Bishan Park has a dedicated area for all your furry pals to meet and play with their new furry friends.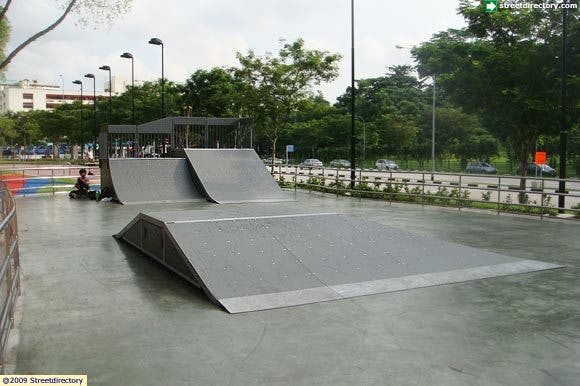 For all skateboarding enthusiasts, head down to Bishan Harmony Park to perfect your skateboarding tricks. Fully equipped with all the essentials that cater to call beginners and professional skaters alike - a large area of flat concrete ground for the ones who just picked up a skateboard, a large bowl and ramps for the pros to work on their advanced moves. 
Schools in Bishan
Home to three of Singapore's most prestigious educational institutions, Catholic High School, Raffles Girls' School and Raffles Institution.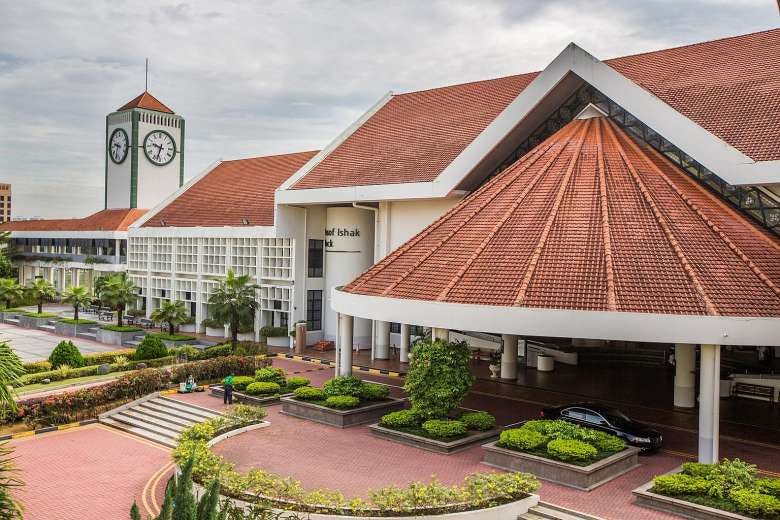 Raffles Institution is one of Singapore's oldest educational institutions and often cited as Singapore's premier school and it has also been recognised as one of the top feeder school for Ivy League Universities. 
There are currently 3 primary schools (Kuo Chuan Presbyterian Primary School, Guangyang Primary School and Ai Tong School) and 6 secondary schools (Kuo Chuan Presbyterian Secondary School, Whitley Secondary School, Guangyang Secondary School, Catholic High School, Peirce Secondary School and Raffles Institution) located in Bishan. 
The Bishan Library is located right beside Bishan Bus Interchange and a mere 6-minute walk from the Bishan MRT Station. 
Move - Bishan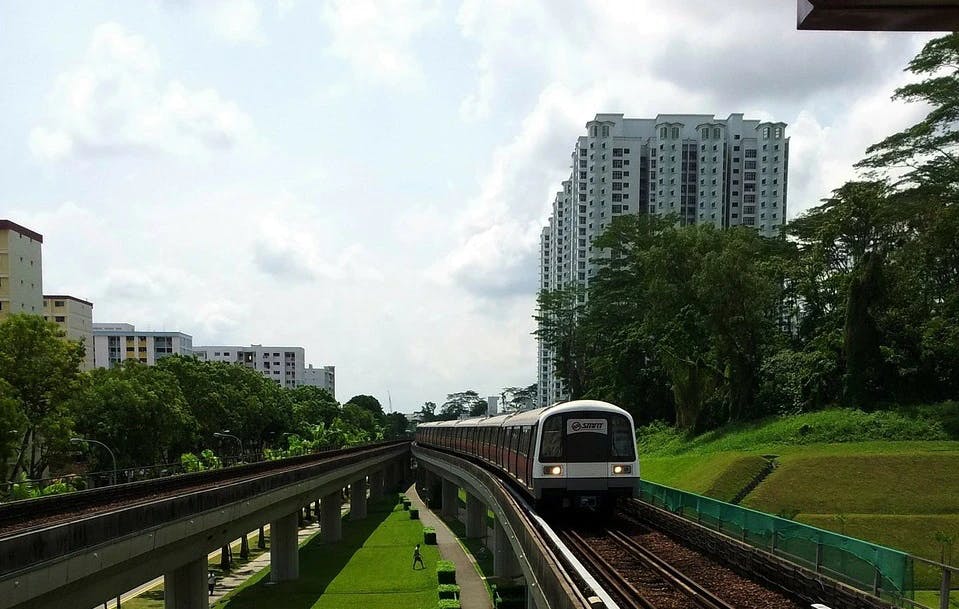 Bishan Station is located in the centre of the district and runs along the North-South line and Circle line. It is directly linked to Bishan Bus Interchange. 
Marymount and Thomson are also part of Bishan. They are linked through the Circle Line and the new Thomson-East Coast Line. The New Thomson-East Coast Line is scheduled to be fully functioning in 2024. This new line will serve as an alternative to the North-South Line from Woodlands to Marina Bay, enabling commuters to shorten their travelling durations to the East Coast area from Bishan. A new MRT station - Bright Hill MRT Station is set to be completed in 2020. 
For those who prefer private transportation as a mode of travelling, the Central Expressway (CTE) which links the city centre to the central and northern parts of Singapore is the main expressway serving Bishan. 
Bishan Public Library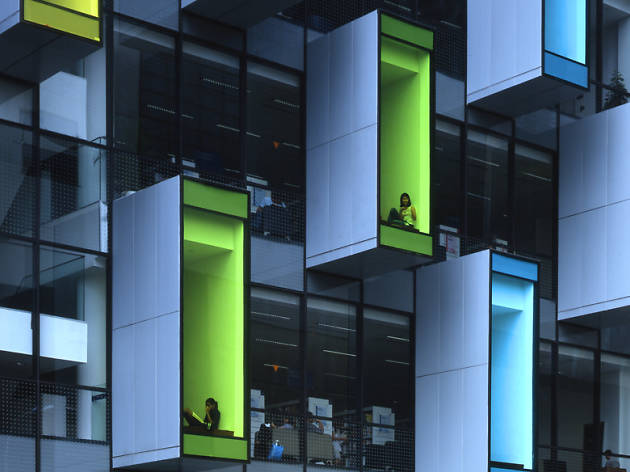 Located near the Bishan MRT Station, the public library in this neighbourhood comes with a distinctive look in architecture and is home to approximately 250,000 titles to explore. Bishan Public Library has individual reading pods which are cantilevered off the building's main facade and in the building atrium to create more private spaces by adding a touch of individuality within the library. The individual pods are quite a gem for people who love to read in perfect serenity. You can choose from the library's various collections ranging from fiction, recreation, health, family and parenting, and business-related topics then chill out at these reading pods while absorbing every word into your mind. Within the floor area of 4,000 square metres spread over five levels, Bishan Public Library list of facilities include multimedia stations, newspaper reading area, magazines reading area, reservation locker, quick charge stations, activity room, programme zone, multi-purpose room, and a 24-hour book drop. Meanwhile, the services available at Bishan Public Library include regular storytelling and school holiday programmes, library outreaches, performances and activities, talks and workshops, as well as exhibitions and displays.
Parks and Gardens in Bishan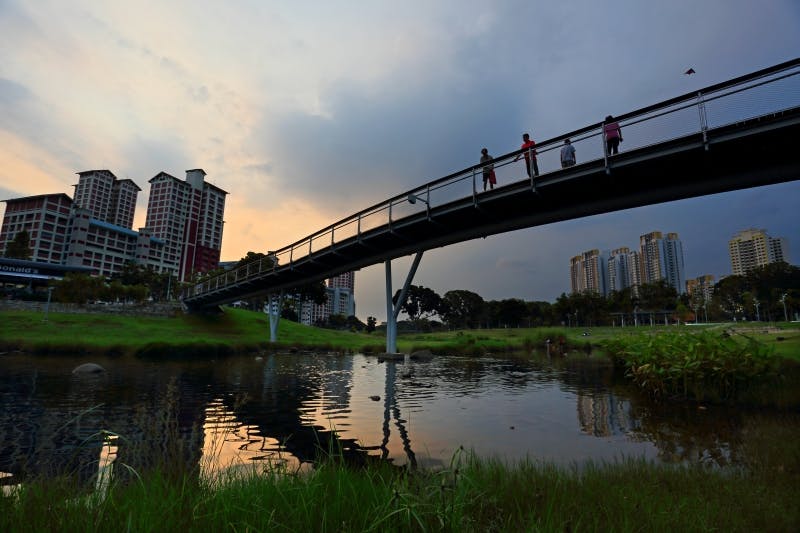 Bishan is home to one of the largest urban parks in central Singapore, and it is commonplace to see a host of residents and visitors alike enjoying themselves in various activities across this large urban park. With over 62 hectares of parkland, Bishan-Ang Mo Kio Park is an excellent destination for families to have a fun day out and about, for it has a playground, fitness equipment, and well-maintained running and cycling tracks. Aside from its facilities, the park features unique waterways and lush greenery such as the Pond Gardens and River Plains, making it a popular choice with nearby residents for recreational activities. Another popular option for outdoor activity is the Bishan Active Park. With over 24,000 square metres of land, it is excellent for events' venues as well as a place for a casual picnic with your dearest ones. The park also has a lot of amenities such as basketball courts, climbing equipment, a soccer field and even a beach volleyball court. So, it pretty much caters to every member of the family, from the nature lovers who love to sit back, relax, and admire the greenery to the fitness enthusiasts who are into an active lifestyle.
Sports Facilities in Bishan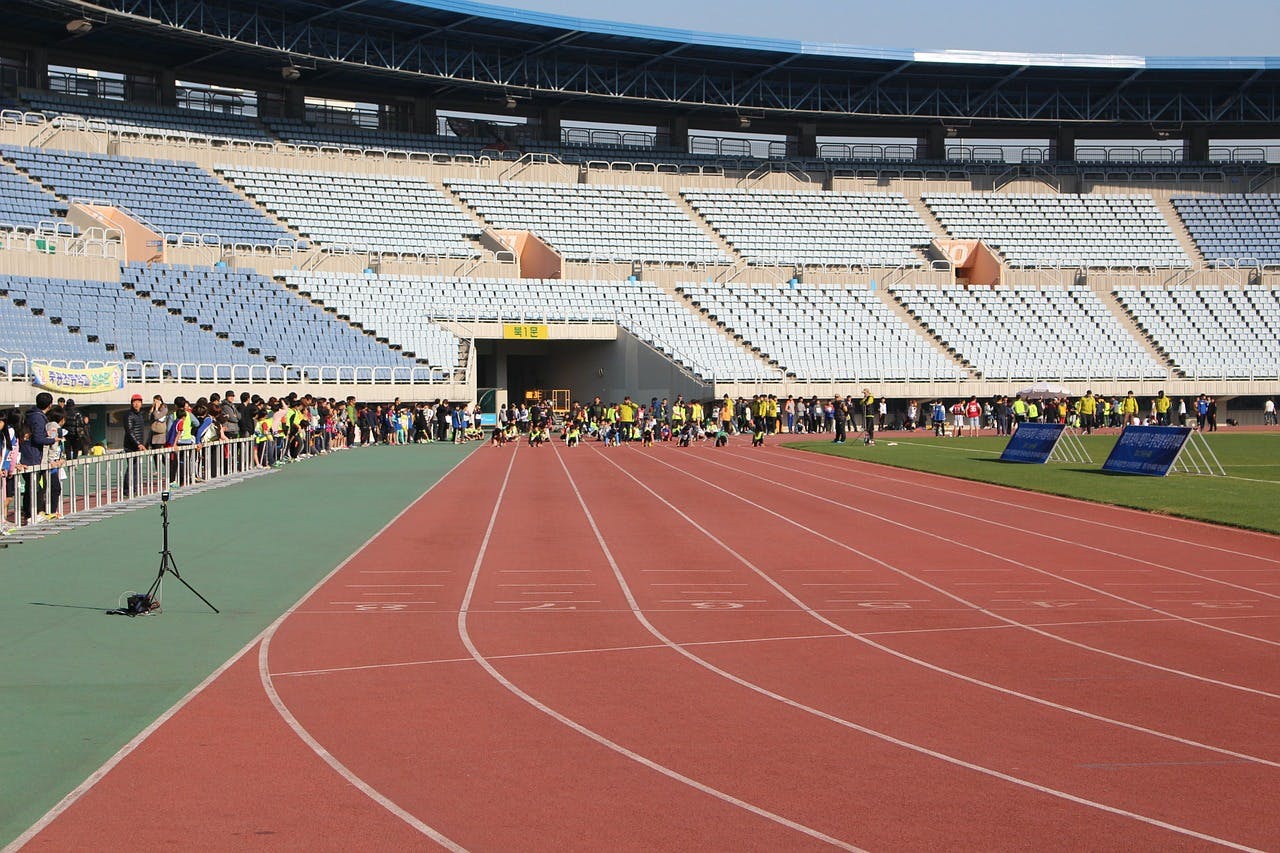 Other than just simply jog around parks, most of the fitness enthusiasts cannot stay away from sports facilities as well. Fortunately, you can count on the Bishan Sports Centre which has undergone a major makeover in the past few years. It has been the venue of two major sports events namely the Asian Youth Games (2009) and the Youth Olympics Games (2010), showing its capability to deliver a world-class facility for gymnastics and athletics events. The stadium houses an 8 lane running track, a field, 4 long jump pits, 2 high jump fits, as well as a seating gallery and a portable seating gallery. With a capacity of 6,254 people, Bishan Stadium is currently used mostly for football matches and is the home stadium of Lion City Sailors FC and Balestier Khalsa FC in the Singapore Premier League. Meanwhile, Bishan Sport Hall facilities include 4 badminton courts, 9 table-tennis tables, and a gymnastic arena. As for the swimming complex, it houses a competition pool, a teaching pool, and a wading pool. Equipped with these world-class facilities, Bishan Sports Centre aims to reach out not only to serve the local needs but also international training and competitions' needs.
Shortlist folder is empty
Search for listings to shortlist