J Gateway
District 22 - 2 Gateway Drive - Condo View on map
J Gateway is a 99-year leasehold condominium located at 2 Gateway Drive, Singapore 608533 in District 22, just a 4-minute walk from the bustling Jurong East MRT station. The world is literally at your feet as the Jurong neighbourhood practically has everything you need, and the Jurong interchange station would allow you to travel to places in a jiffy. 

J Gateway consists of one 20-storey tower with SOHO-inspired apartments and three 34 and 38-storeys towers interlinked with a unique landscaped common area at every floor. With these astonishing asymmetric towers rising over the surrounding landscape, J Gateway would become Singapore's new architectural icon. Have a rejuvenating dip at our 50-metre infinity edge lap pool, invite your friends over for a BBQ session at our BBQ Pavilion, or just chill out by the jacuzzi lounge. J Gateway offers a whole range of luxurious and world-class facilities for residents to indulge in. Other facilities include the clubhouse party deck, private dining pavilion, party pool with jacuzzi, vertical playground and chill-out lounge, just a few named. J Gateway is the perfect blend of urban living, lifestyle, and convenience. 

Surrounded by multiple mega shopping malls such as Westgate, Big Box, IMM and J-Cube, you will be spoilt for dining, shopping and entertainment options. J-Cube offers Singapore's first Olympic-size ice-skating rink, and the first IMAX theatre outside the city area. JEM would also be introducing the largest cinema multiplex in the west which would screen the latest blockbuster movies all the way till midnight. Immerse yourself in a tranquility of nature at the Chinese Garden or have your morning jog around Pandan Reservoir - just a short drive away from home. Your location will be full of excitement with many future developments around the area - which includes the new World Class Science Centre, Waterfront Park and Promenade for exciting water activities such as dragon boating and kayaking and also the upcoming Lakeside Village with a whole new range of shopping and eating establishments, as well as boutique hotels. Located around multiple MNCs such as Acer and Dell, as well as the development of future office spaces and hospitals, J Gateway is sure to attract many locals and foreigners, ensuring its residential rental demand and investment potential. 

Several schools such as Fuhua Primary School, Yuhua Primary School, and Shuqun Secondary School are located around the vicinity. The Central Business District and Orchard Road shopping belt is located a 24-minutes drive away via Gateway Drive. The Buona Vista Fusionpolis and Science Park Biopolis are located 15-minutes away via car or MRT, which is just 3 stops away.
Read More 
Overview
| | |
| --- | --- |
| Completed At: | 2017 (3 years) |
| Tenure: | 99 years |
| Project Size: | Medium (738 units) |
Nearest MRT Stations
Jurong East
3 min (178 m)
Nearest Schools
Shuqun Secondary School
13 min
Fuhua Primary School
12 min
Yuhua Primary School
17 min
Photo Gallery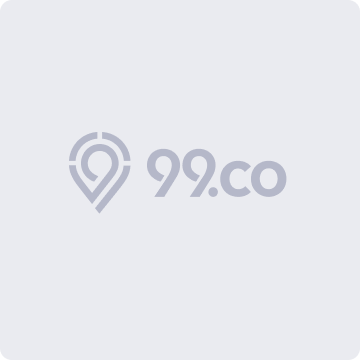 Active Listings
As of May 25, 2020, there are a total of 250 active listings for rent and sale at J Gateway.
Explore the neighbourhood
Taxi
Public Transport
Driving
Add locations you travel to frequently to calculate travel time
Changi Airport
2 Transfers
Floor Plans
A1T
527 sqft / 48 sqm
1 Bed - 1 Bath
A2T
527 sqft / 48 sqm
1 Bed - 1 Bath
AT
538 sqft / 49 sqm
1 Bed - 1 Bath
AT1
538 sqft / 49 sqm
1 Bed - 1 Bath
B1T
936 sqft / 86 sqm
2 Bed - 2 Bath
B1aT
850 sqft / 78 sqm
3 Bed - 2 Bath
B2T
753 sqft / 69 sqm
2 Bed - 2 Bath
BT
721 sqft / 66 sqm
2 Bed - 1 Bath
C1T
1,076 sqft / 99 sqm
3 Bed - 2 Bath
C2T
1,141 sqft / 106 sqm
3 Bed - 2 Bath
C2bT
1,163 sqft / 108 sqm
3 Bed - 2 Bath
CT
1,044 sqft / 96 sqm
3 Bed - 2 Bath
D1T
1,410 sqft / 130 sqm
4 Bed - 3 Bath
DT
1,421 sqft / 132 sqm
4 Bed - 3 Bath
A
474 sqft / 44 sqm
1 Bed - 1 Bath
A1
495 sqft / 45 sqm
1 Bed - 1 Bath
A1a
484 sqft / 44 sqm
1 Bed - 1 Bath
A2
506 sqft / 47 sqm
1 Bed - 1 Bath
A2a
495 sqft / 45 sqm
1 Bed - 1 Bath
Aa
484 sqft / 44 sqm
1 Bed - 1 Bath
B
603 sqft / 56 sqm
2 Bed - 1 Bath
B1
678 sqft / 62 sqm
2 Bed - 2 Bath
B1a
700 sqft / 65 sqm
2 Bed - 2 Bath
B1b
710 sqft / 65 sqm
2 Bed - 2 Bath
B1c
689 sqft / 64 sqm
2 Bed - 2 Bath
B2
689 sqft / 64 sqm
2 Bed - 2 Bath
B2a
721 sqft / 66 sqm
2 Bed - 2 Bath
C
893 sqft / 82 sqm
3 Bed - 2 Bath
C1
893 sqft / 82 sqm
3 Bed - 2 Bath
C1a
893 sqft / 82 sqm
3 Bed - 2 Bath
C2
947 sqft / 87 sqm
3 Bed - 2 Bath
C2a
947 sqft / 87 sqm
3 Bed - 2 Bath
C2b
969 sqft / 90 sqm
3 Bed - 2 Bath
C2c
969 sqft / 90 sqm
3 Bed - 2 Bath
C3
1,076 sqft / 99 sqm
3 Bed - 2 Bath
C3T
1,076 sqft / 99 sqm
3 Bed - 2 Bath
C3a
1,055 sqft / 98 sqm
3 Bed - 2 Bath
Ca
893 sqft / 82 sqm
3 Bed - 2 Bath
D
1,163 sqft / 108 sqm
4 Bed - 3 Bath
D1
1,206 sqft / 112 sqm
4 Bed - 3 Bath
D1a
1,238 sqft / 115 sqm
4 Bed - 3 Bath
D1aT
1,324 sqft / 123 sqm
4 Bed - 3 Bath
D1b
1,259 sqft / 116 sqm
4 Bed - 3 Bath
D1c
1,206 sqft / 112 sqm
4 Bed - 3 Bath
DaT
1,432 sqft / 133 sqm
4 Bed - 3 Bath
DaT1
1,324 sqft / 123 sqm
4 Bed - 3 Bath
DaT2
1,313 sqft / 121 sqm
4 Bed - 3 Bath
SA1
495 sqft / 45 sqm
1 Bed - 1 Bath
SA1P
571 sqft / 53 sqm
1 Bed - 1 Bath
SA2
527 sqft
1 Bed - 1 Bath
SA2P
603 sqft / 56 sqm
1 Bed - 1 Bath
SA3
506 sqft / 47 sqm
2 Bed - 1 Bath
SA3P
581 sqft / 53 sqm
2 Bed - 1 Bath
SA4
517 sqft / 48 sqm
2 Bed - 1 Bath
SA4P
624 sqft / 57 sqm
2 Bed - 1 Bath
SB1
678 sqft / 62 sqm
2 Bed - 2 Bath
SB1P
893 sqft / 82 sqm
2 Bed - 2 Bath
SB2
743 sqft / 69 sqm
2 Bed - 2 Bath
SB2P
775 sqft / 71 sqm
2 Bed - 2 Bath
SB3
743 sqft / 69 sqm
2 Bed - 2 Bath
SB3P
743 sqft / 69 sqm
2 Bed - 2 Bath
SB4
678 sqft / 62 sqm
3 Bed - 2 Bath
SB4P
958 sqft / 89 sqm
3 Bed - 2 Bath
SB4P1
850 sqft / 78 sqm
3 Bed - 2 Bath
SB4a
678 sqft / 62 sqm
3 Bed - 2 Bath
SB4aP
958 sqft / 89 sqm
3 Bed - 2 Bath