Who's it suitable for?
Leedon Residence is a perfect condominium if you are looking for:
Resort-style condominium near Holland Village
Various layouts, including garden suites and penthouses
Top educational institutions nearby
Abundant greenery around the development
Situated in District 10, on the doorstep of Holland Village, Leedon Residence is one of the biggest freehold developments in the region. Its 381 residential units are split over eleven 12-storey towers that overlook the Leedon Park Good Class Bungalow enclave. They have a wide range of options regarding the unit type, with 2, 3, 4 and 5-bed apartments, plus 3, 4 and 5-bed garden suites, 3 and 4-bed sky suites and two different penthouse configurations. 
At Leedon Residence, you can splash into a 50m lap pool or lounge at the bespoke poolside cabanas, work out at the state-of-the-art gym, mingle at The Club, or entertain in style with a fully equipped gourmet kitchen.
Accessibility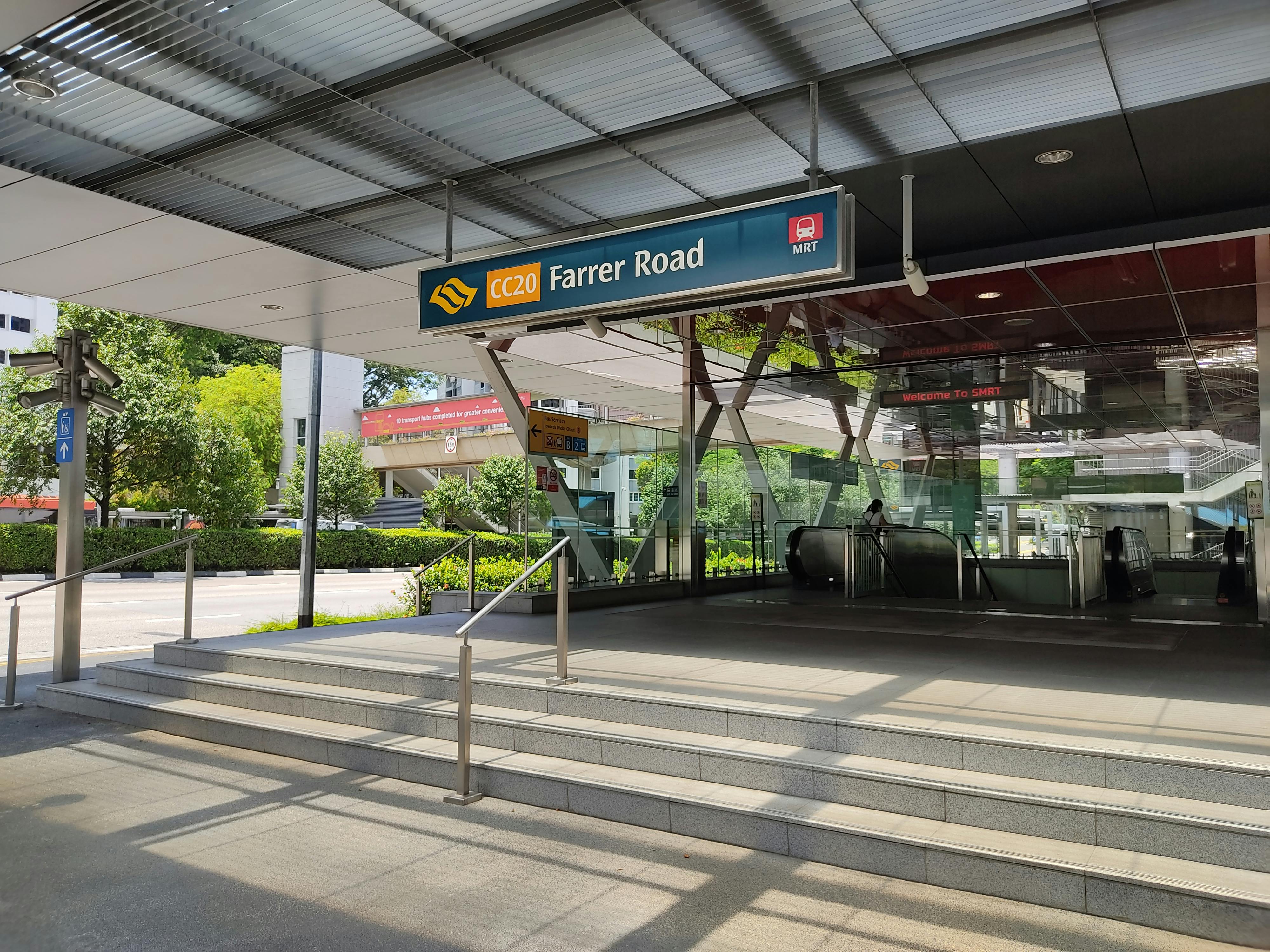 Leedon Residence offers quick access to all over Singapore. The Farrer Road MRT Station along the Circle Line (CCL) is within walking distance, approximately a 10-minute walk from the condominium complex. 
One stop away is the Botanic Gardens MRT, where you can also get onto the Downtown Line (DTL). In the other direction, also one stop away is Holland Village MRT, where you can find a subtle European charm with a wide array of alfresco cafes, restaurants, and popular lifestyle outlets. The massive Biopolis R&D Hub is only 2 MRT stations away, located right in the heart of Buona Vista. 
To summarise, commuters can get from Farrer Park to Raffles Place and City Hall in less than half an hour. As for vehicle owners, never be late for work at the CBD again, as the business hub is only a 15-minute drive away via the AYE. 
Nearby Amenities 
Located in a prime location along Leedon Heights, Leedon Residence offers you endless possibilities for shopping, dining, and entertainment in general. You can head down to Holland Village for a large selection of eating establishments, Orchard Road for a shopping spree, or Dempsey Hill for a drinking session with your dearest friends. Meanwhile, nearby recreational facilities like the Singapore Botanic Gardens and Bougainvillea Park will get you your daily fix of nature and greenery.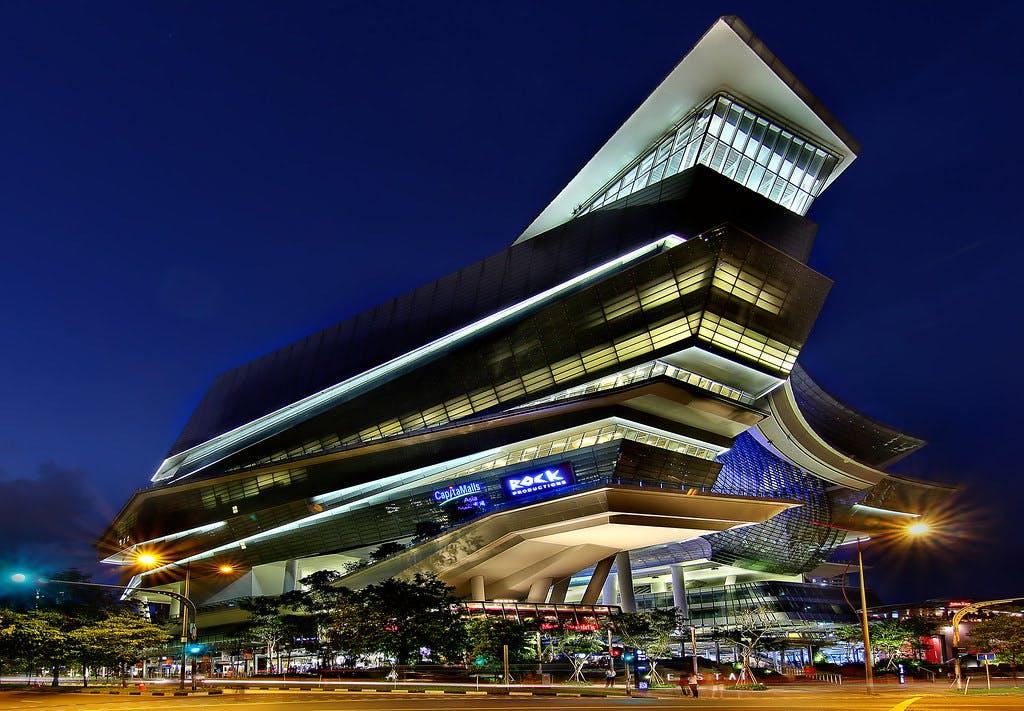 Shopping Centres Near Leedon Residence
Head to the Empress Road Market & Food Centre, 600 metres away from Leedon Residence, to get your daily groceries. If you prefer to shop in big supermarkets or shopping malls, you can go to Holland Road Shopping Centre or Raffles Holland V Mall. These two are the nearest shopping malls from Leedon Residence.
Here is a list of shopping malls within a 5-kilometre radius of Leedon Residence:
Holland Road Shopping Centre (1.5km)
Raffles Holland V Mall (1.6km)
The Star Vista (2.8km)
Rochester Mall (2.8km)
Tanglin Mall (3km)
King's Arcade Shopping Centre (3.2km)
Coronation Shopping Plaza (3.2km)
Serene Centre (3.7km)
Forum The Shopping Mall (3.7km)
Paragon Shopping Mall (4.9km)
Hawker Centres Near Leedon Residence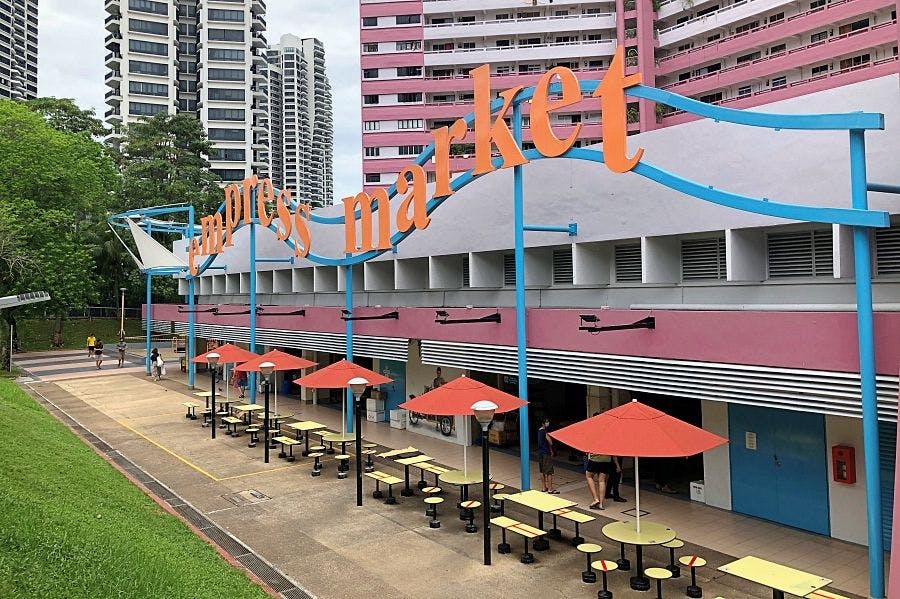 Are you looking for the nearest hawker centre from Leedon Residence? Head to Empress Road Hawker Centre, also known to many as Farrer Road Food Centre, due to its location. Although it is not as famous as other hawker centres in Singapore, this small food centre has quite a wide variety of local hawker delights and some unique and ethnic dishes at affordable prices. 
Ah Wing Wanton Mee is probably the most popular stall in Farrer Road Food Centre, so make sure it will be your first stop when exploring the area. However, you can still go to several places to satisfy your hunger for delicious hawkers. Here is a list of nearby food centres for your reference:
Empress Road Hawker Centre (600m)
Holland Village Market and Food Centre (1.6km)
Commonwealth Crescent Market & Food Centre (1.7km)
Holland Drive Market and Food Centre (2km)
Adam Road Food Centre (2.3km)
Schools Near Leedon Residence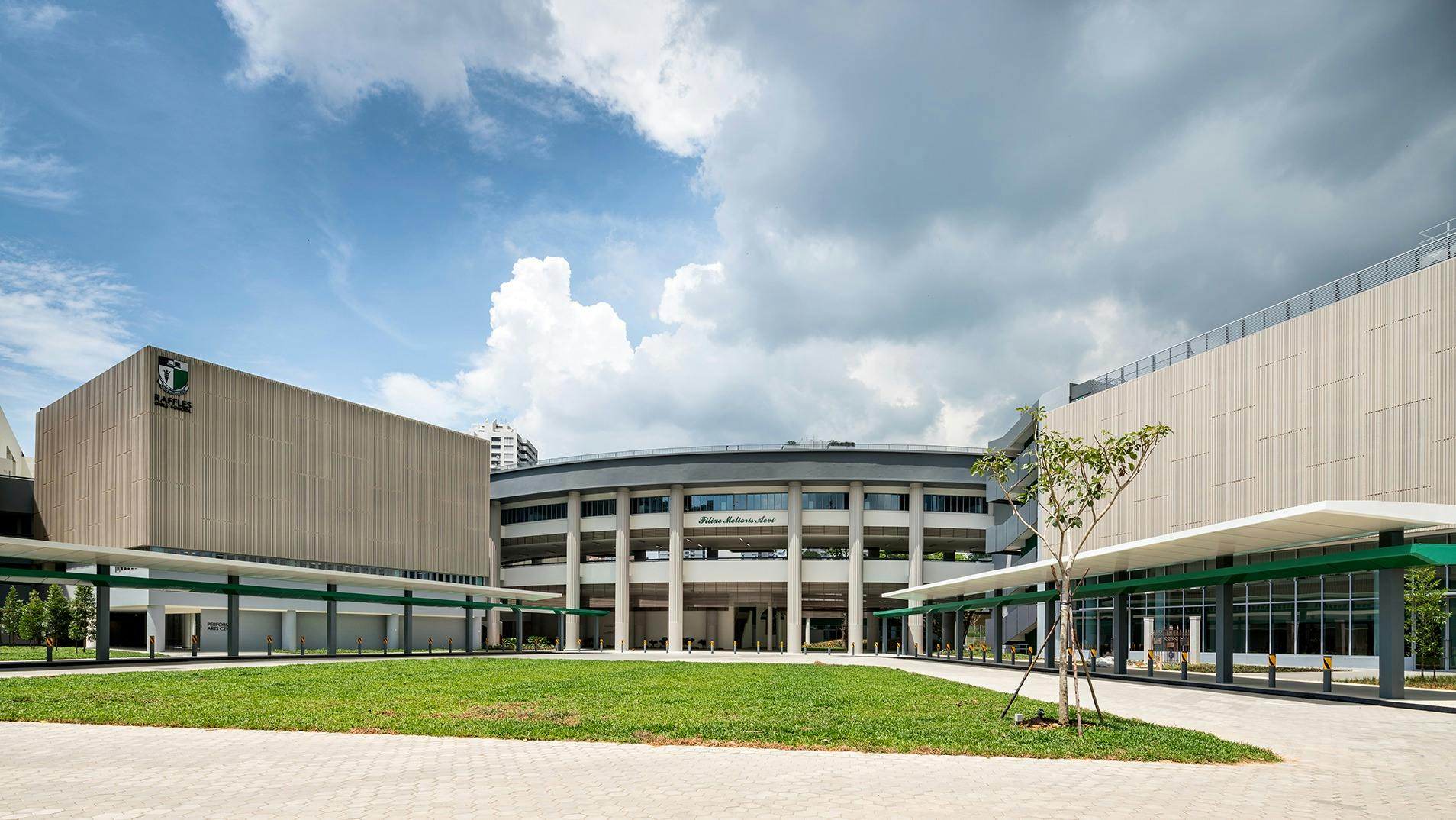 Leedon Residence is close to many sought-after top schools like Nanyang Primary School, Raffles Girls' Primary School, and Hwa Chong International School. Getting your children enrolled in these prestigious schools is way more convenient because they do not have to face a long commute to school every day. 
Here is a list of top schools near the condominium within a 4-kilometre radius:
Anglo-Chinese International School (1.8km)
Nanyang Primary School (3km)
St Margaret's Secondary School (3km)
Henry Park Primary School (3km)
Hwa Chong International School (3.4km)
Methodist Girls' School (3.7km)
Raffles Girls' Primary School (3.9km)
Leeds International School (4km)
National Junior College (4km)
Libraries Near Leedon Residence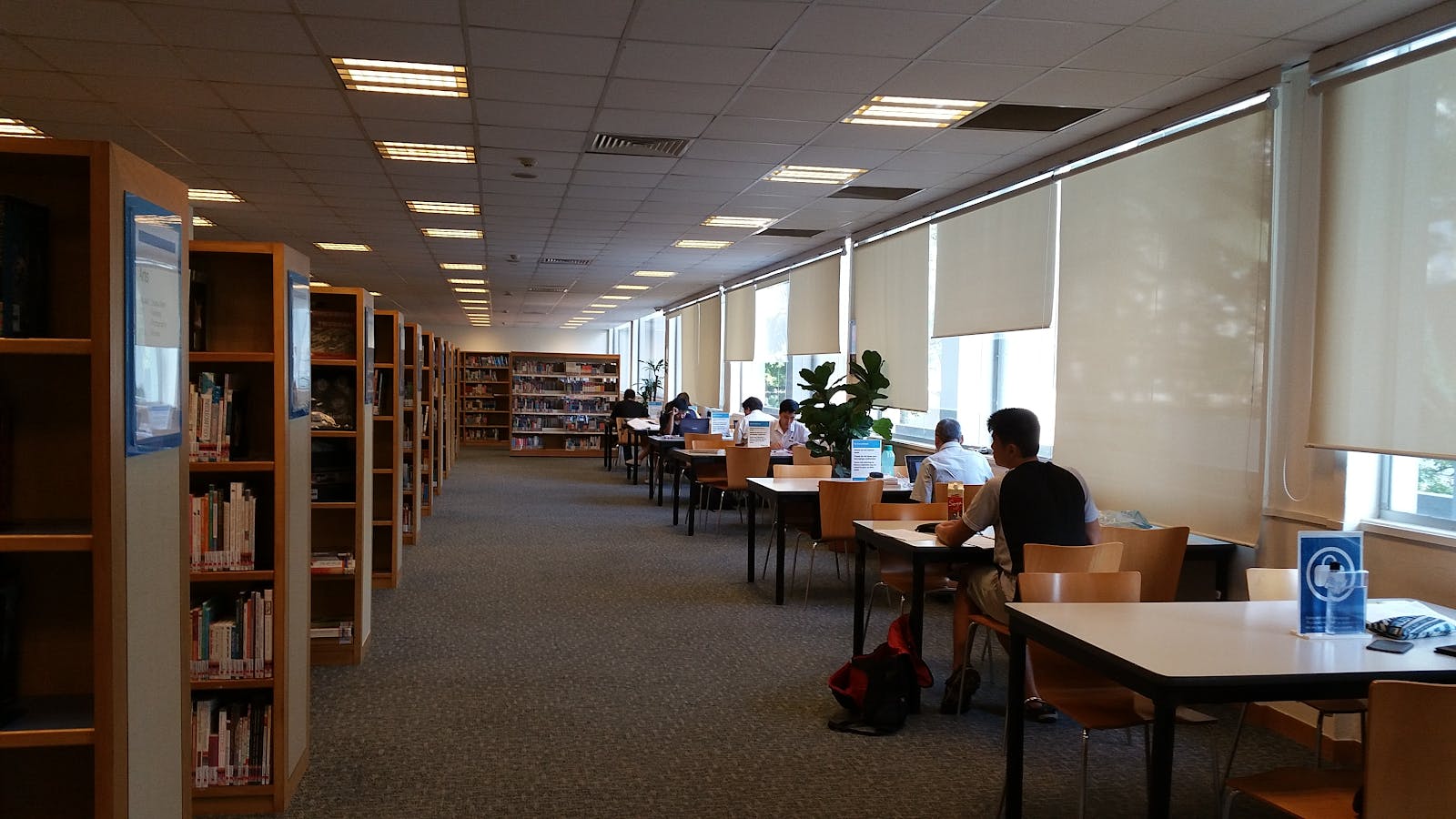 The nearest library is Queenstown Public Library, approximately 3 kilometres away from Leedon Heights. Covering an area of 3,349 square metres, the library is home to a collection of 248,695 items. These include collections suitable for children, teenagers, and adults. 
Queenstown Community Library became the first public library in the National Library Board's network to have its library services put online. It was also the first public library to conduct free monthly movie screenings in 2012. 
The library currently holds movie screenings every fortnight, on Saturdays from 4 - 6 pm. Movie titles cover a variety of family-friendly flicks, with icebreaker games played at the start of each screening.
Parks Near Leedon Residence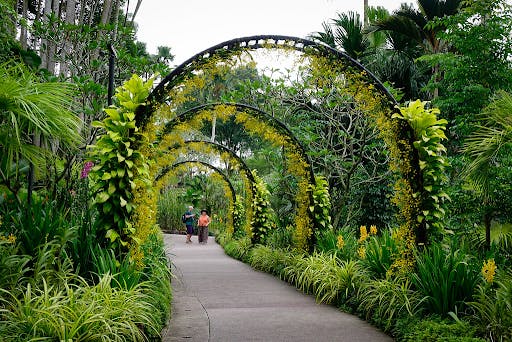 Singapore Botanic Garden is only one train ride away from Leedon Residence. It truly is a treasure trove for nature lovers or those who simply want to have a good time outdoors. The National Orchid Garden is one of the main attractions. It is a sight with over 1,000 species and 2,000 hybrids on display. There is also Jacob Ballas Children's Garden, which is the first garden in Asia dedicated to children. It offers children a space for exploration, adventure, and play.
Places of Worship Near Leedon Residence
Within a 2-kilometre radius of Leedon Residence, you can find 5 churches that can cater to your spiritual needs. Other places of worship that belong to other faiths are also located nearby. Masjid Al-Huda, for example, is only 1.8 kilometres away. 
The masjid can accommodate up to 400 people and has undergone several renovations since 1966 to serve the community better. Its activities are confined to daily and Friday prayers and celebrations of Islamic festivities.
Here is a list of churches, mosques, and temples near the Leedon Residence condominium complex:
International Baptist Church (900m)
St John's Chapel (1.2km)
St James' Church (1.2km)
Lutheran Church of Our Redeemer (1.6km)
Holland Village Methodist Church (1.7km)
Masjid Al-Huda (1.8km)
Hoon San Temple (1.9km)
Surau Ghim Moh (2.6km)
Poh Ming Tse Temple (3.5km)
Tan Kong Tian Temple (3.8km)
Hospitals Near Leedon Residence
Located along Adam Road, approximately 4 kilometres away from Leedon Residence, Crawfurd Hospital is open 24 hours a day to serve patients with minor ailments on care. It also provides surgical endoscopic expertise and procedures. Your medical health will always be prioritised and managed by certified specialists. If you would prefer a smaller medical facility, May Medical Clinic & Surgery (1.9km) and Kee Clinic (2km) can be an option for you.