Nestled along West Coast Vale, the two-towered Twin VEW boasts of luxury living amidst lush greenery and the scenic waters of Pandan Reservoir. Primely located in District 5, Twin VEW enjoys close proximity to the Jurong Lake District, a growing business enclave in the West of Singapore.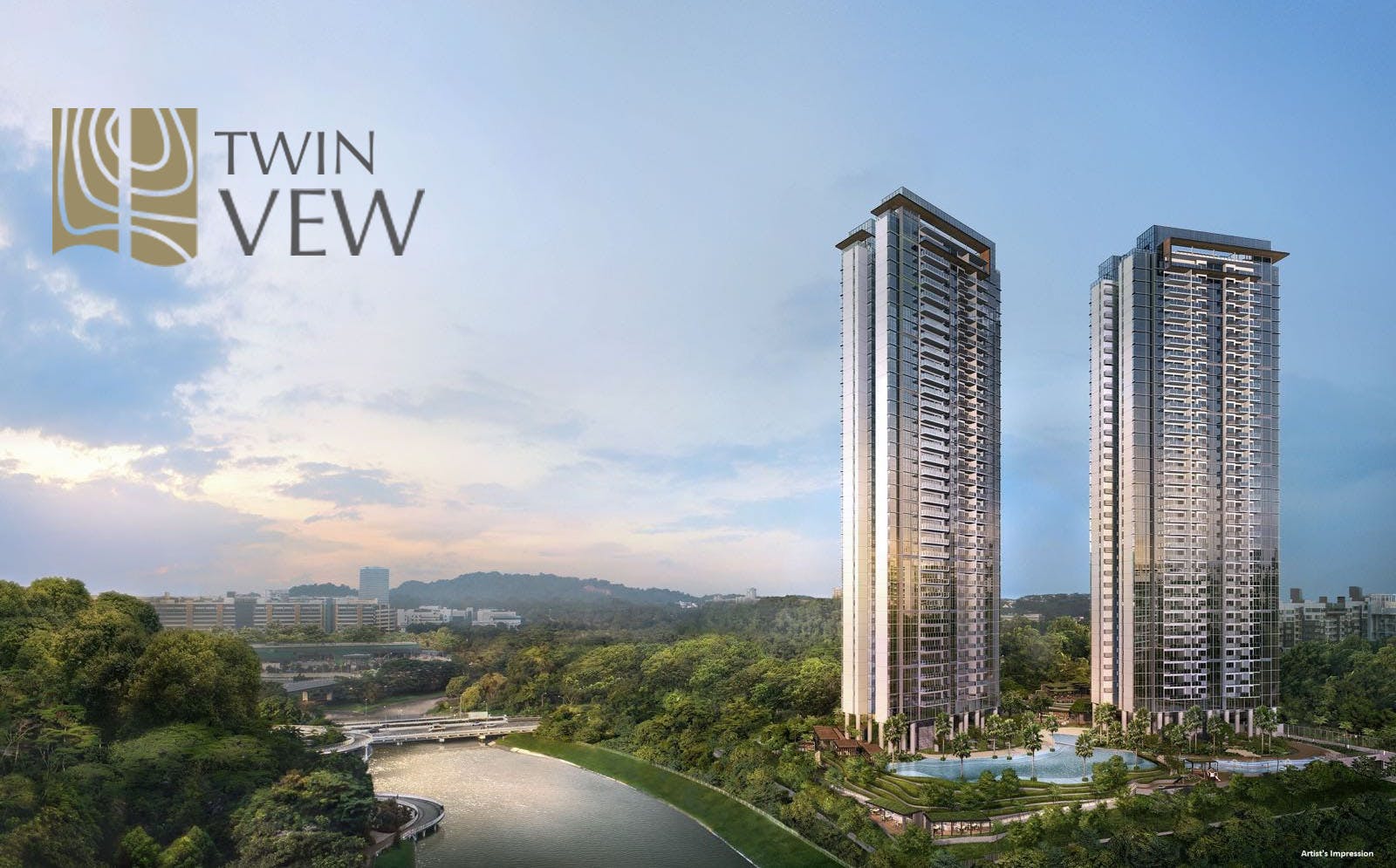 Twin VEW is developed by China Construction Development Co. Pte Ltd  (CCDC) an established BCA-registered contractor of A1 status. CCDC is highly regarded for its quality and expertise in the development of both residential and non-residential projects. Some of their notable and significant projects are Novena Medical Center, Hainan Mandarin Hotel, Edelweiss Park Condominium Bishan Point Condominium, Garden Vista Condominium and Chinese Swimming Club. With these esteemed projects under their belt, homeowners can highly anticipate such quality standards of their future home at Twin VEW.
Tranquil and Serene Estate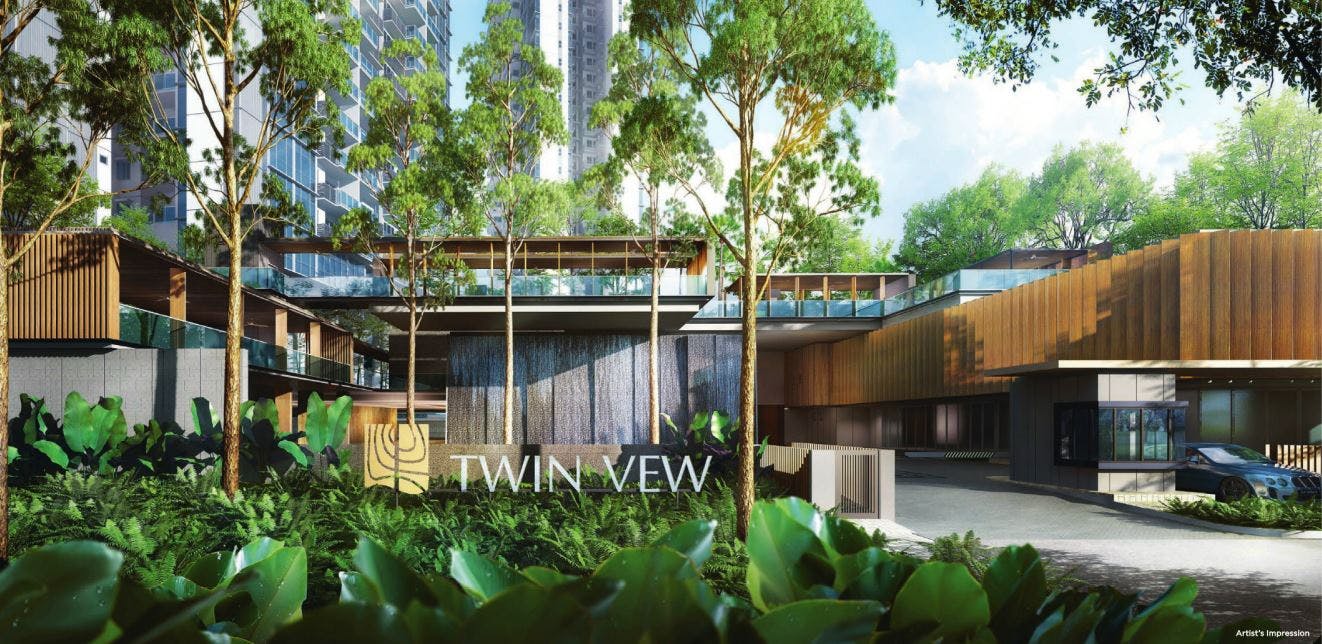 Return home and be greeted by the spacious tree canopy layout at the driveway of Twin VEW. True to its green foliage theme, Twin VEW promises to provide a warm welcome right from the entrance. 
The estate will be dotted with more than 50 amenities, providing future homeowners will fun-filled entertainment for all seasons. Slated to be completed in 2022, the development is expected to comprise of 520 units, ranging from 1 bedroom to 5 bedroom apartments.
Watch the sun bask into the horizon and soak in the ambience of the city landscape from the Sky Garden's viewing lounge. With fitness amenities and a meditation zone, the Sky Garden is everything you need to unwind after a long day at work. Enjoy the growth of nature in your backyard with the Herb and Flower Garden.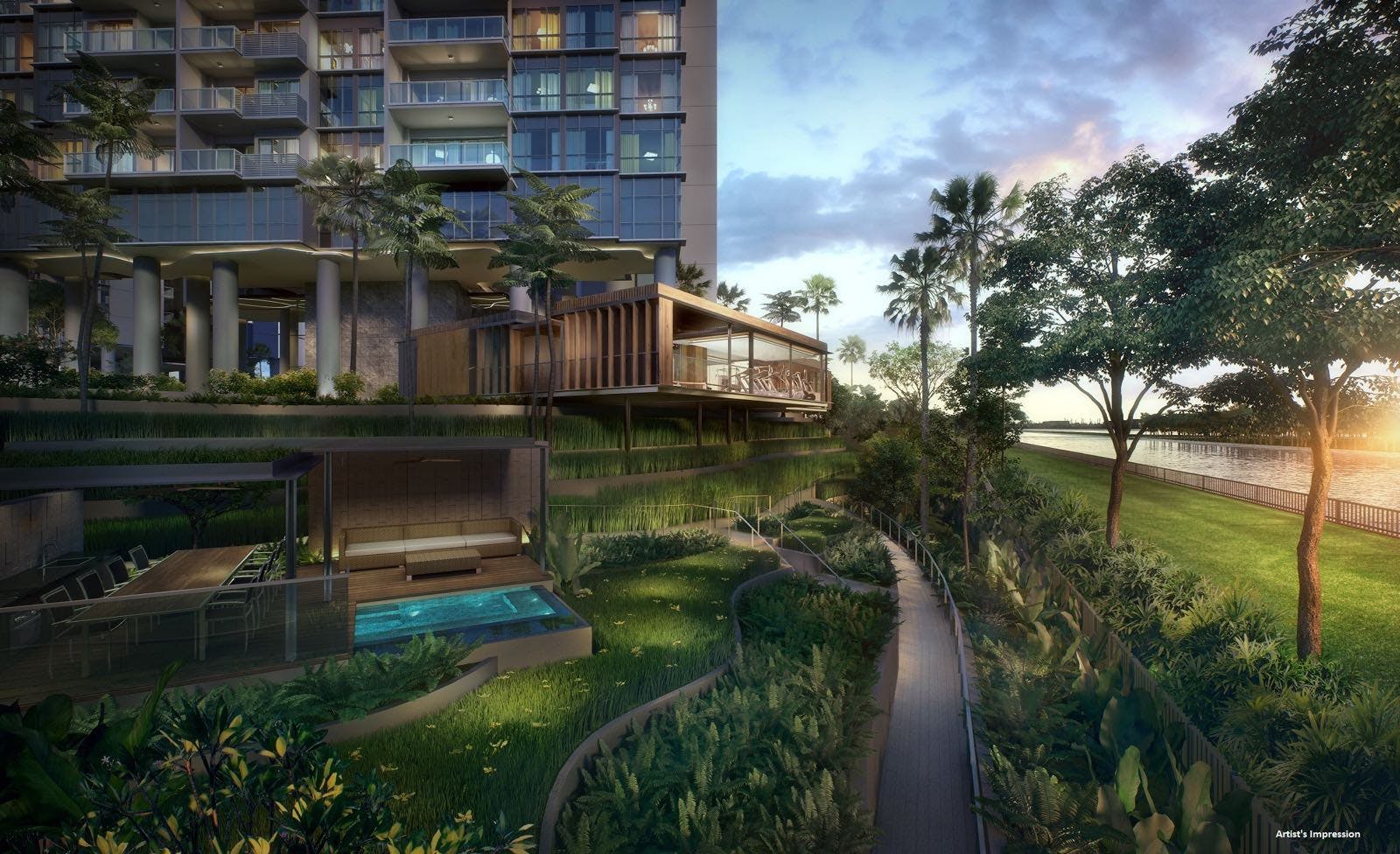 Beyond the green foliage, the waterscape attractions adds a rejuvenating mix to this development. Take a stroll along the Riverfront Trail. Splish and splash around the water play area with your children or enjoy an adrenaline boost in the River View Gym. For the party people, host your dinners against the scenic backdrop of the Riverfront or Waterfront dining villa.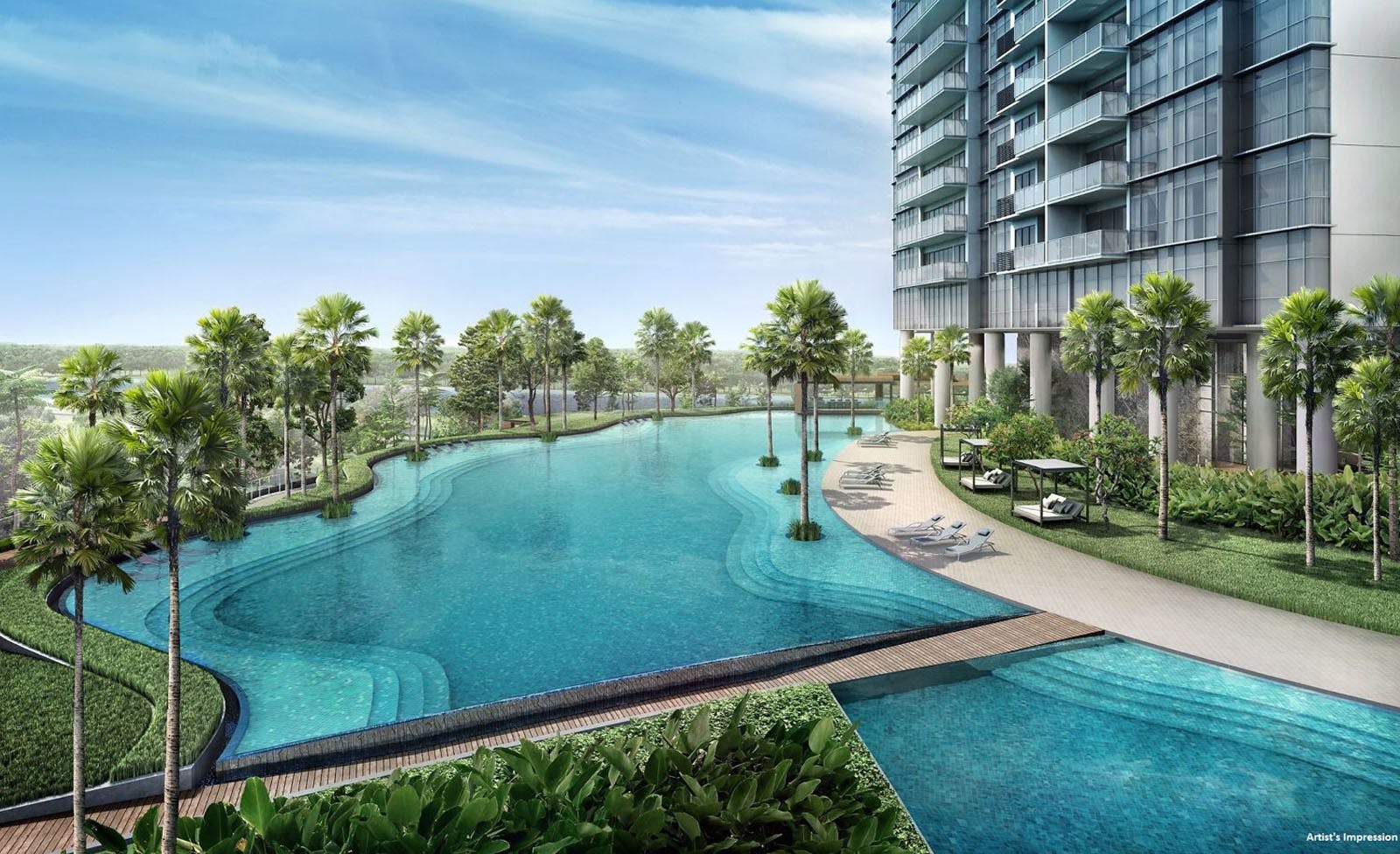 Well-connected Home
Located between Jurong East MRT station and Clementi Station, residents going carlite can look forward to the ease and availability of public transport options. For those driving, rest assured that the Ayer Rajah Expressway and West Coast Highway will provide easy access to the rest of Singapore.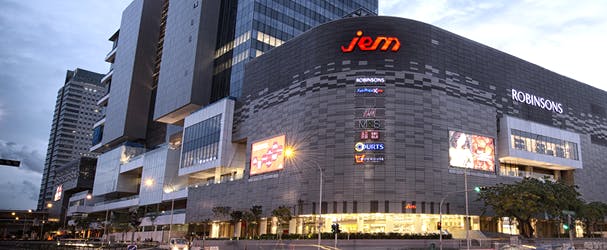 Jurong East is a vibrant neighbourhood and designated to be one of the new business districts of Singapore.  The neighbourhood is home to large shopping malls such as Jcube, Jurong East Mall, IMM and BigBox. These malls offer a wide variety of food courts, restaurants, retails and supermarkets.  One prominent feature of Jurong would be the Jurong Regional Library, one of the biggest libraries in Singapore. Future home dwellers will definitely have endless options for entertainment in their neighbourhood.
Education
Finding a school will not be an issue for future home dwellers of Twin VEW. The West of Singapore is home to a large variety of schools across different repertories. 
Schools include: 
Nan Hua Primary and Secondary School
Fairfield Primary and Secondary School
Clementi Primary School
New Town Secondary School 
NUS High School of Mathematics and Science
Singapore Polytechnic
Anglo Chinese Junior College
United World College of SEA (Dover Campus)
Canadian International School (Lakeside Campus)