Who's it for?
Villa Marina is a perfect choice if you are:
Looking for a resort-style condominium near East Coast Park
Wishing to live in an exclusive low-density residential area in Siglap
Excited to have Siglap MRT station within walking distance from home
Glad to be surrounded by many pubs, restaurants, and cafes along East Coast Road
Accessibility
Located at the heart of Siglap, Villa Marina is only 800 metres away from Siglap MRT station along the Thomson East Coast Line (TEL). All it takes is a short 10-minute walk from your home at Villa Marina. TEL runs along a combined north-south and east-west corridor, starting in Woodlands town and ending at Upper East Coast. 
You can also access the East-West Line (EWL) via Bedok MRT station by walking through Aida Street, where you will pass a small neighbourhood park. While you can almost access any facilities just by walking, driving to the city takes around 10 minutes, and it is only a 5-minute drive to the Changi International Airport.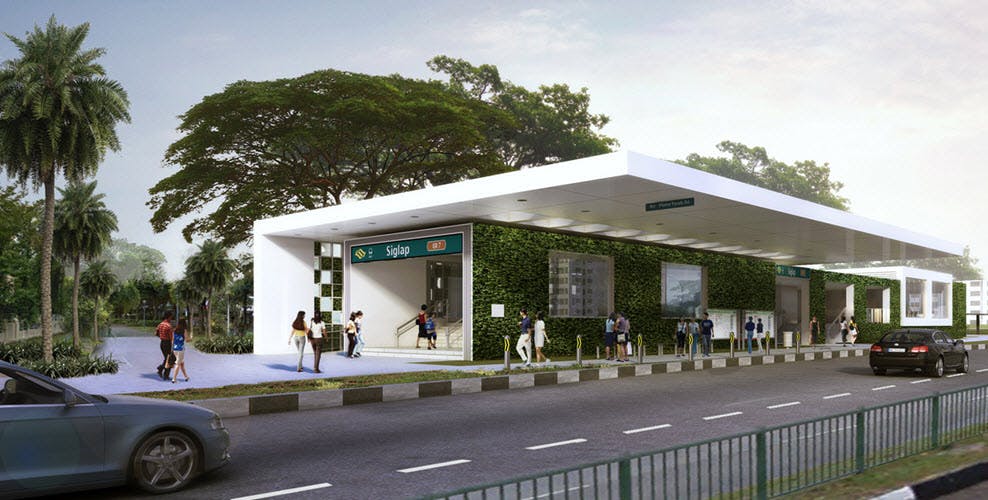 Nearby Amenities
Villa Marina has A-list facilities on site. Thanks to its strategic location, sandwiched between Siglap, Bedok, and Marine Parade area, there are many nearby amenities to enrich the life of an authentic East Coast resident. Take a short walk to East Coast Park anytime you like, meet friends and families in the cafes along East Coast Road and Marine Parade Road, dine in one of the most famous food centres in Singapore–East Coast Lagoon Food Village.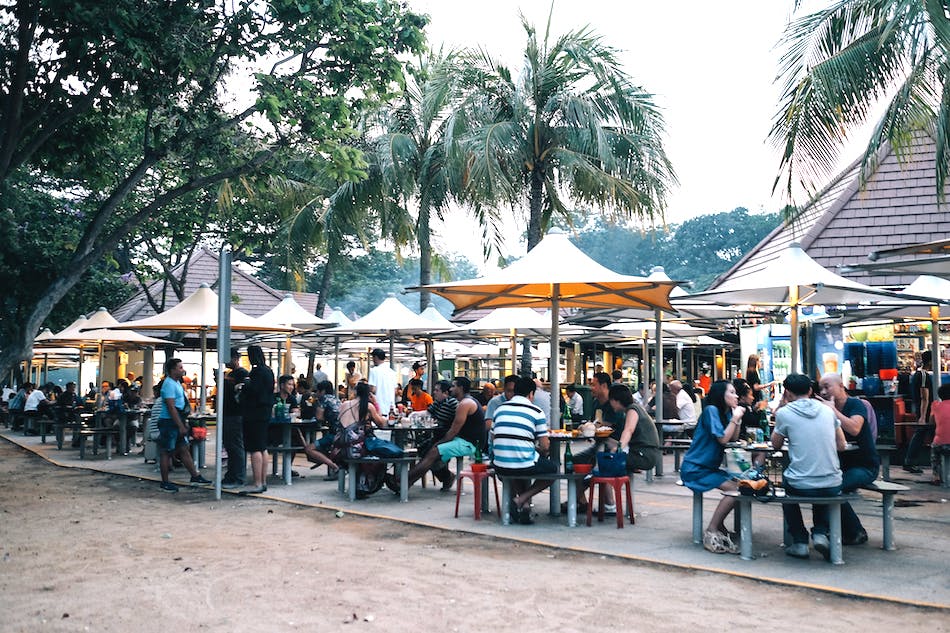 Schools Near Villa Marina
Families with young children residing at Villa Marina will not have to worry about where to enrol. Within a 3-kilometre radius, you can find schools on both primary and secondary levels which have been serving the community for years. Temasek Primary School, for example, has been around since the '80s. Here is a list of schools around Villa Marina:
St. Stephen's School (2.1km)
Ngee Ann Primary School (2.2km)
Tao Nan School (2.7km)
Bedok View Secondary School (3km)
Temasek Primary School (3.1km)

Shopping Centres Near Villa Marina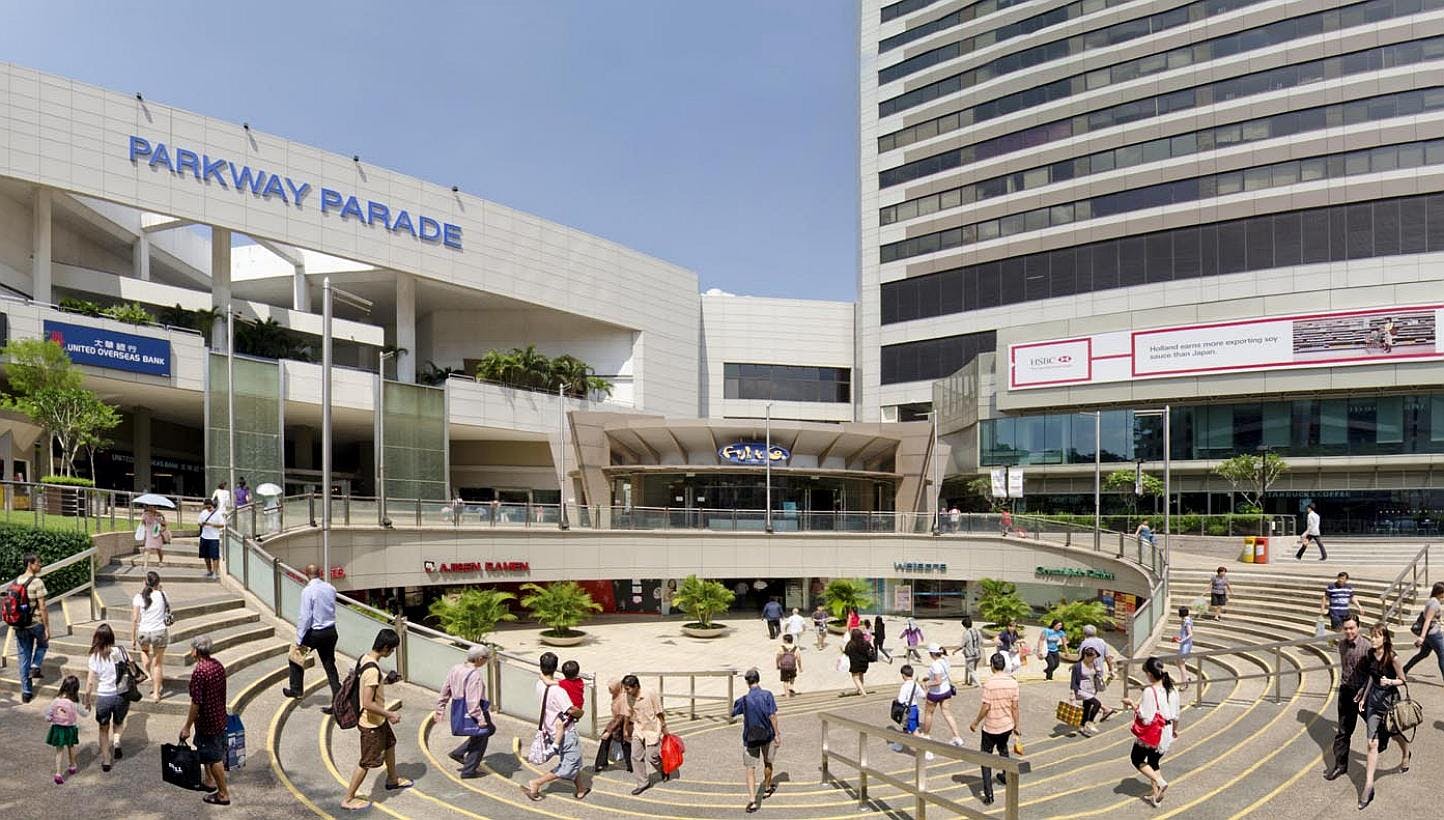 Villa Marina is conveniently located near Siglap Centre. You can get your daily groceries and necessities from this small neighbourhood shopping mall. Parkway Parade along the Marine Parade Road houses more comprehensive options of entertainment, retail shops, F&Bs, and services. You can get most of what you want in this 7-storey shopping mall. Other than these two, here is a list of shopping malls near Villa Marina:
Siglap Centre (1.4km)
Bedok Mall (2.5km)
Kembangan Plaza (2.7km)
I12 Katong (2.9km)
Parkway Parade (3.3km)

Hawker Centres Near Villa Marina
Location-wise, East Coast has got a comparative advantage in terms of seafood. The proximity to the ocean is reflected in the restaurants and food vendors along East Coast, with seaside eateries offering a wide variety of top-quality crab, lobster, shrimp, fish and the like.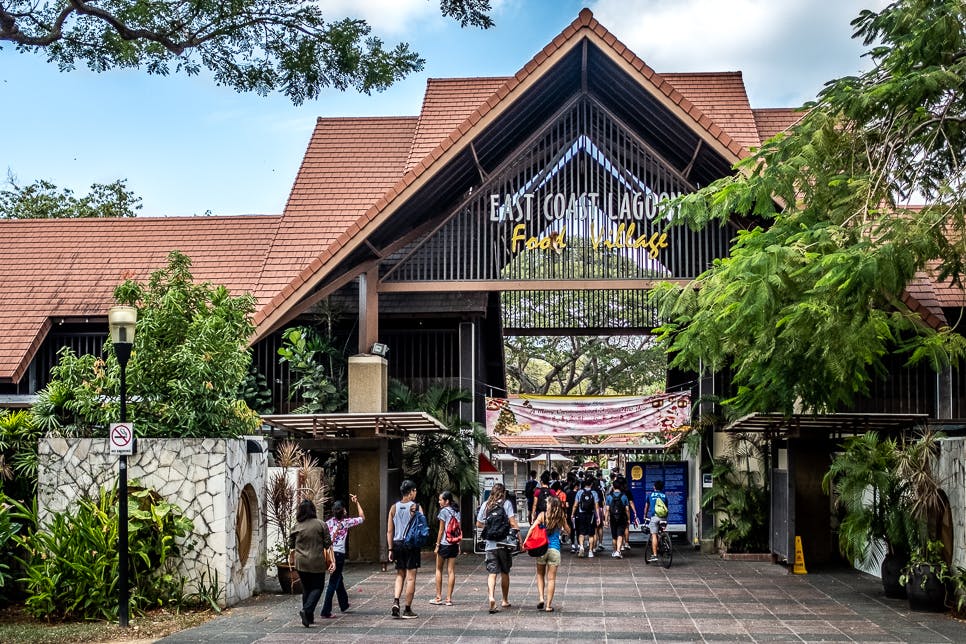 East Coast Lagoon Food Village, one of Singapore's famous food centres, is nearby. While you are on a visit, make sure to try these stalls that are worth queueing: Lagoon Carrot Cake, Han Jia Bak Kut Teh, Ah Hwee BBQ Chicken, Song Kee Fried Oyster, Zuo Ji Duck Rice, and Choon Hiang.
The Lagoon is not the only hawker centre you can quickly go to when you are a resident of Villa Marina. Here is a list of food centres near Villa Marina that can satisfy your craving for hawker fares: 
Block 16 Bedok South Market and Food Centre (1.7km)
East Coast Lagoon Food Village (2km)
50A Marine Terrace Market (2.3km)
Bedok Interchange Hawker Centre (2.8km)
84 Marine Parade Central Market and Hawker Centre (3.4km)
Parks Near Villa Marina
Living on the East Coast is incomplete without going to East Coast's most treasured parks. It offers an urban getaway with exciting activities for adults and children. Frolicking or jogging by the beach are also common reasons people head down to this scenic coastline that stretches over 15 kilometres.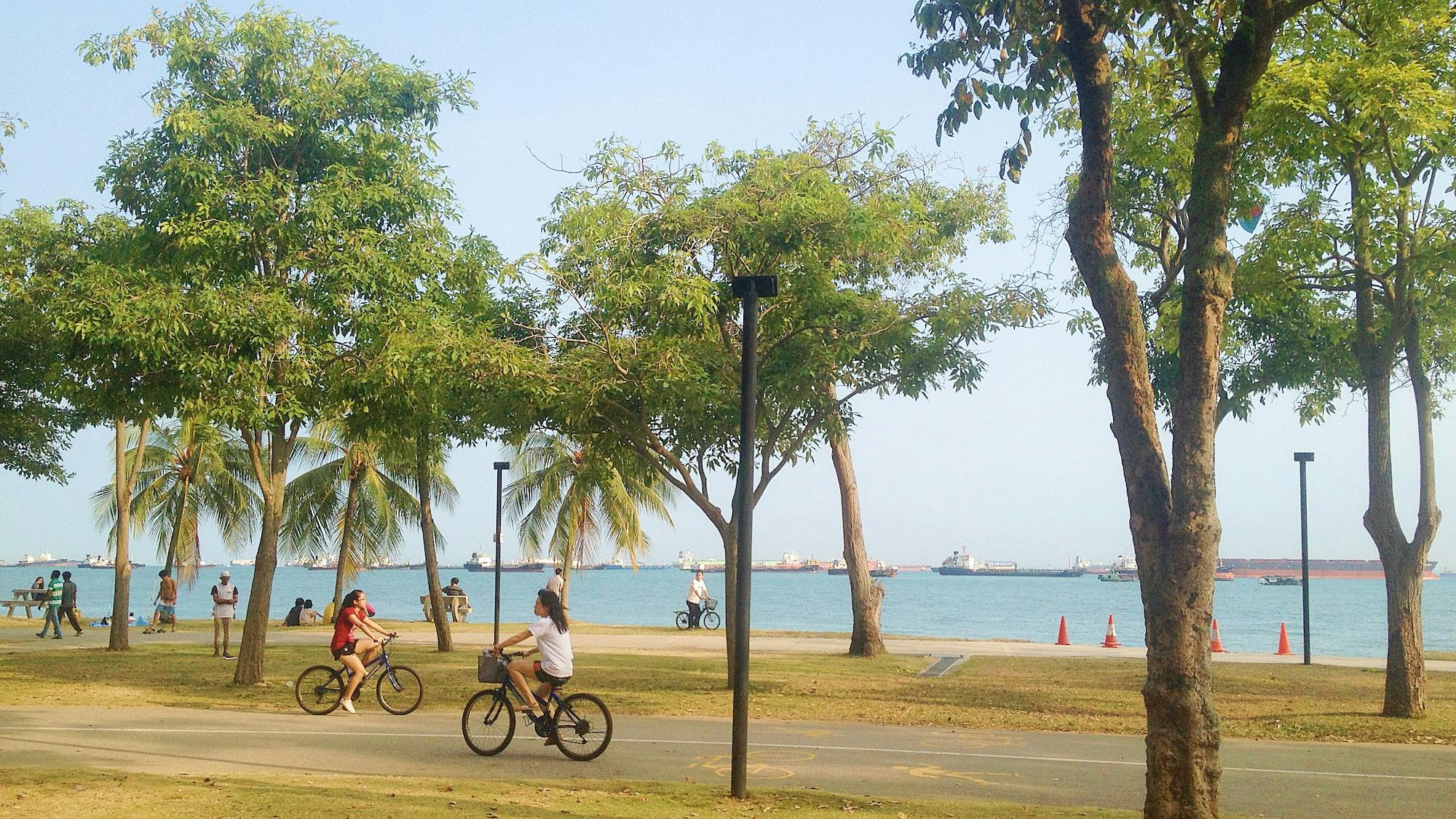 East Coast Park itself is a beach and a park encompassing Marine Parade, Bedok, and Tampines areas along the southeastern coast of Singapore. While the East Coast Park has always been in the spotlight, residents of Villa Marina can visit nearer parks for a simple outdoor activity or just a little stroll during the afternoon. Here is a list of parks near Villa Marina within a kilometre radius:
Siglap Linear Park (240m)
East Coast Terrace Park (650m)
Elite Terrace Park (700m)

Places of Worship Near Villa Marina
Located behind Villa Marina complex is Masjid Kampung Siglap. It was widely believed that the mosque was collectively built by the village folk, hence the name. The old mosque building was able to accommodate 400 people. The new building has been built alongside it, where the old mosque is currently preserved and converted to the Tahfiz Al-Quran Centre of Singapore. 
Other than Muslims, persons of faith can easily find their places of worship near Villa Marina. Here is a list of nearby places of worship: 
Emmanuel Assembly of God (700m)
Christ Methodist Church (1.4km)
Holy Grace Presbyterian Church (1.5km)
Masjid Kassim (2.3km)
Thian Ling Chong Toh Tong Temple (2.3km)
Masjid Abdul Aleem Siddique (2.5km)
Sri Senpaga Vinayagar Temple (3.3km)
Libraries Near Villa Marina
Residents of Villa Marina can access Marine Parade Public Library located within the Marine Parade Community Building, approximately 2.8 kilometres from the condominium complex. The library has a total collection size of about 214,000 books, magazines, and audio-visual items in the four official languages. Here you will find the only library in Singapore with a mezzanine level. 
This mezzanine level boasts an all-new design that defines the space as a teen zone, which houses the young adult collection, including comic books and visual novels. Younger children are free to read, learn, and roam at the dedicated kids' section on the second level, transformed into a colourful, innovative space promoting learning through exploration and active play.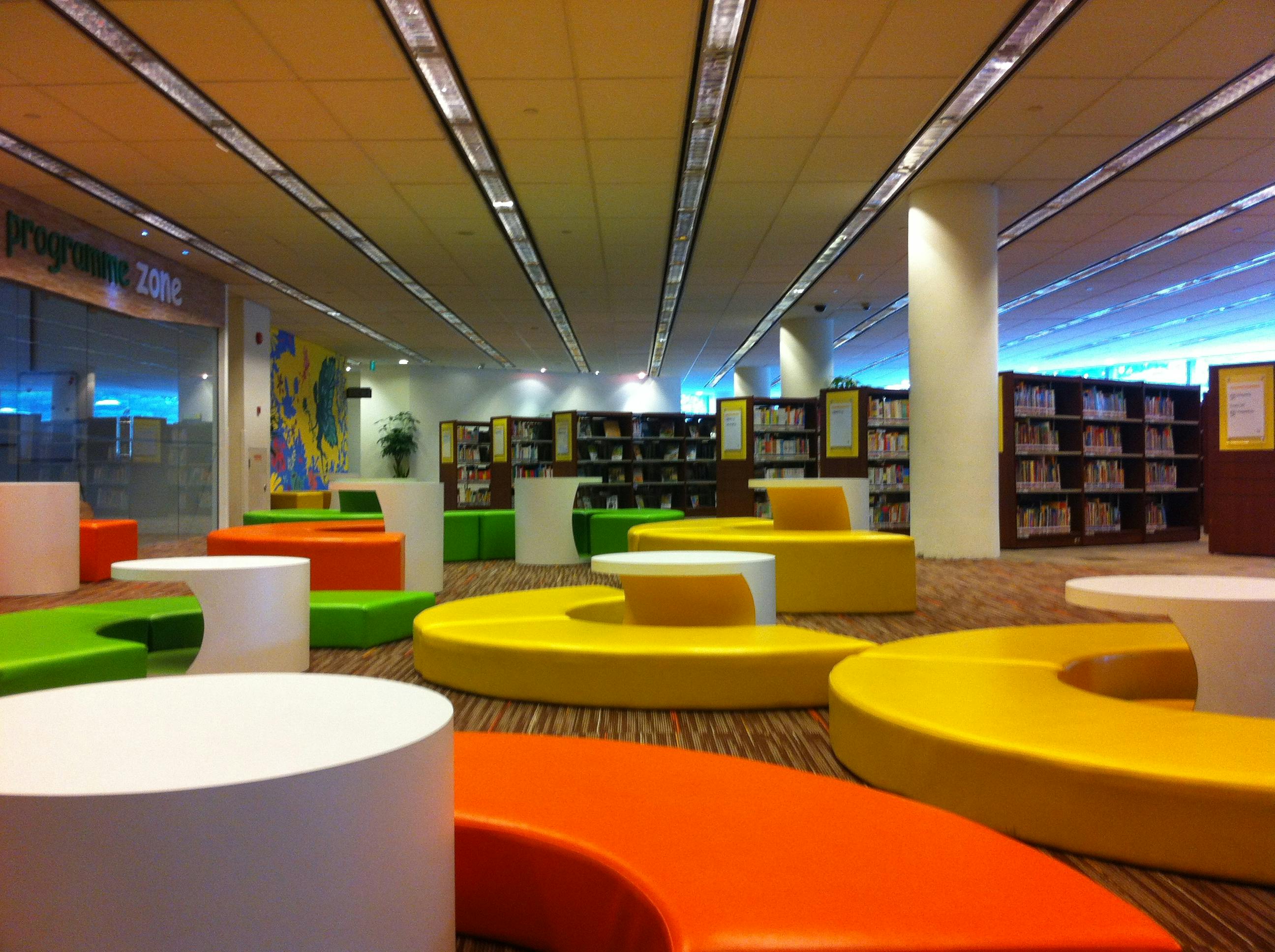 Hospitals Near Villa Marina
In terms of emergency, residents of Villa Marina are blessed with a short distance from Parkway East Hospital. Approximately 2.7 kilometres away, it only takes 8 minutes to drive from Villa Marina. This hospital provides general and acute care, and a comprehensive range of clinical specialities and sub-specialities, including obstetrics and gynaecology, general surgery, orthopaedic surgery, ENT, and ophthalmology. Various ancillary services such as rehabilitation therapy and imaging services are also available in Parkway East Hospital.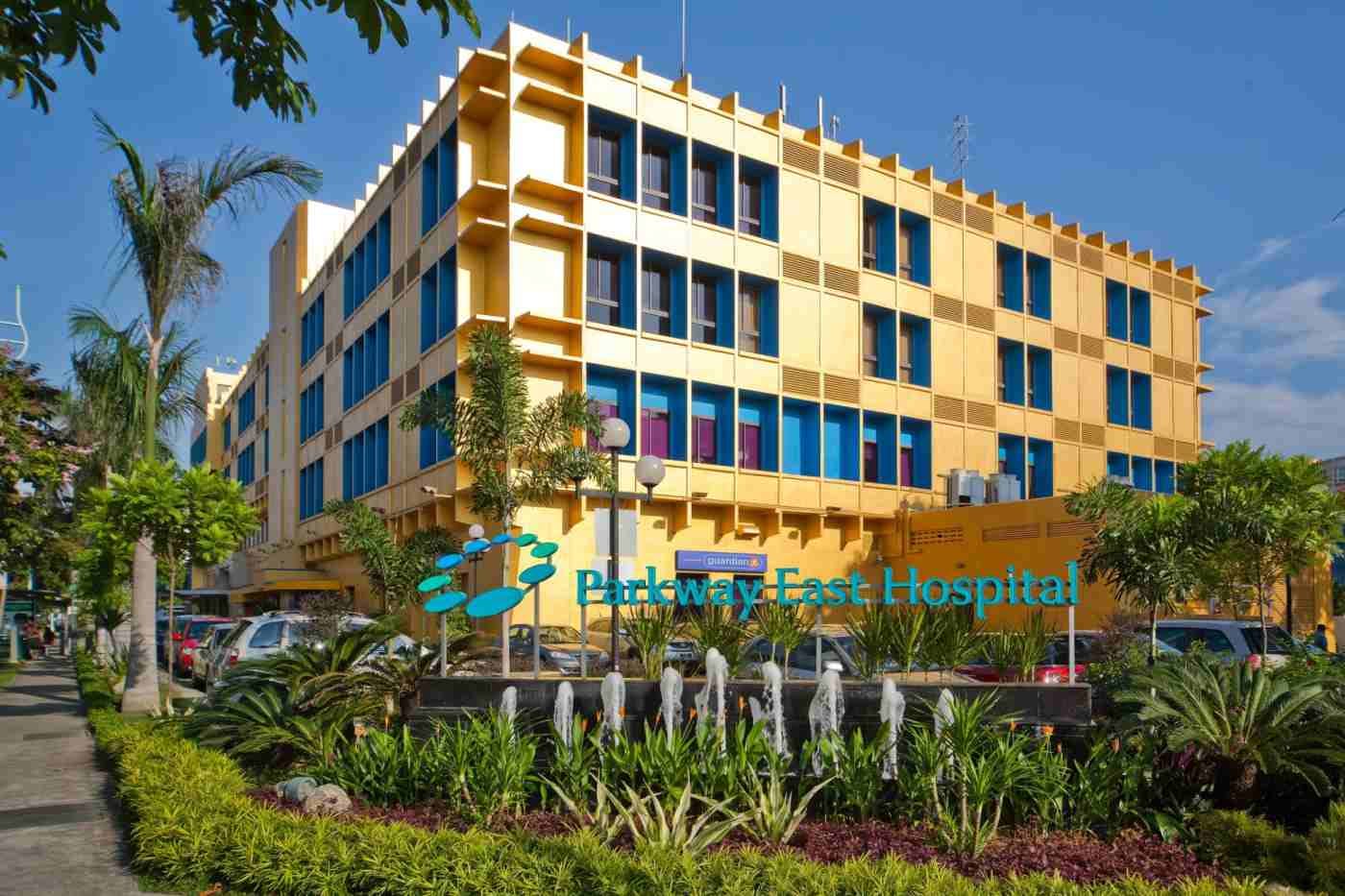 If you prefer smaller healthcare facilities rather than a full-capacity hospital, here is a list of medical clinics near Villa Marina for your consideration:
Bedok Clinic & Surgery (1.8km)
Temasek Clinic & Surgery (2.6km)
Healthway Medical Clinic (2.9km)
Saudara Clinic (3.3km)
Katong Clinic (3.6km)