Who's it suitable for?
Commonwealth View is an HDB, perfect for those who are looking for:
Public housing in Queenstown
Spacious layout options, including 4 and 5-room units
Immediate access to Commonwealth MRT Station (200m)
Top educational institutions nearby
Proximity to the one-north business park
HDB flats near BTO Nov 2022 area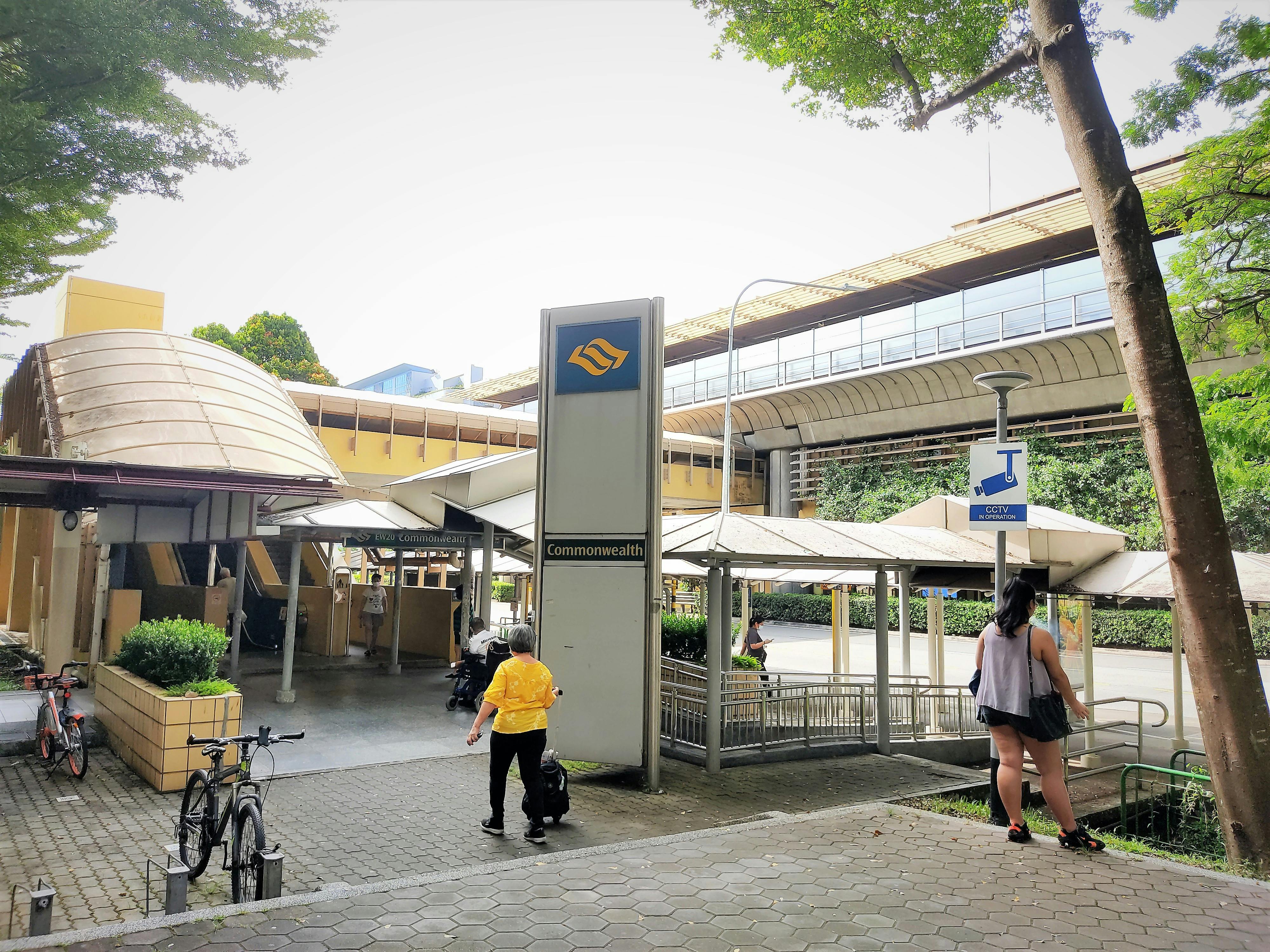 Accessibility 
Located at Tanglin Halt Road, Commonwealth View HDB is only 200 metres from Commonwealth MRT Station along the East-West Line (EWL). Buona Vista is only one stop away – an interchange connecting the EWL to the Circle Line (CCL). Take a few stops in the opposite direction, and you will get to Outram Park, where the North-East Line (NEL) is also accessible. Alternatively, you can find bus services at the nearby bus stops along Commonwealth Avenue. 
Nearby Amenities
The one-north business park is only 2 train stops from Commonwealth View. With this vibrant research and business park situated nearby, professionals would only have to commute to work briefly. 
Commonwealth View is also located along Queensway – the Queenstown BTO 2022 location. Queenstown is one of the two estates in the November 2022 BTO launch with 3 projects (Ulu Pandan Banks BTO, Ghim Moh Natura BTO, and Queensway Canopy BTO). Rest assured that the estate would continue to spoil residents with many amenities dotting the area.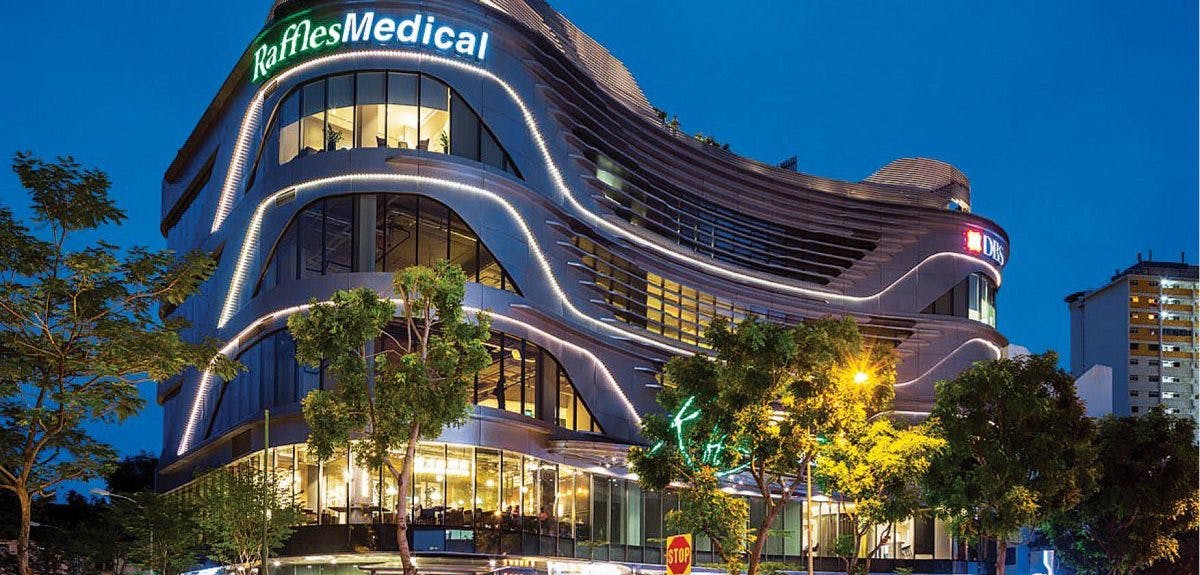 Shopping Malls Near Commonwealth View
Head to the hip Holland Village and shop at Raffles Holland V. This 5-storey lifestyle shopping mall offers a curated selection of dining, speciality retail, medical, wellness, banking and other conveniences. 
Situated conveniently along the main road of Holland Avenue and right next to the Holland Village MRT Station, Raffles Holland V has an intimate and suburban ambience that perfectly caters to families and friends who would like to have a great time together. 
Alternatively, residents of Commonwealth View can head to The Star Vista, Rochester Mall, or Dawson Place to shop. Queensway Shopping Centre and Alexandra Central Mall are within a 2-kilometre radius of Commonwealth View HDB.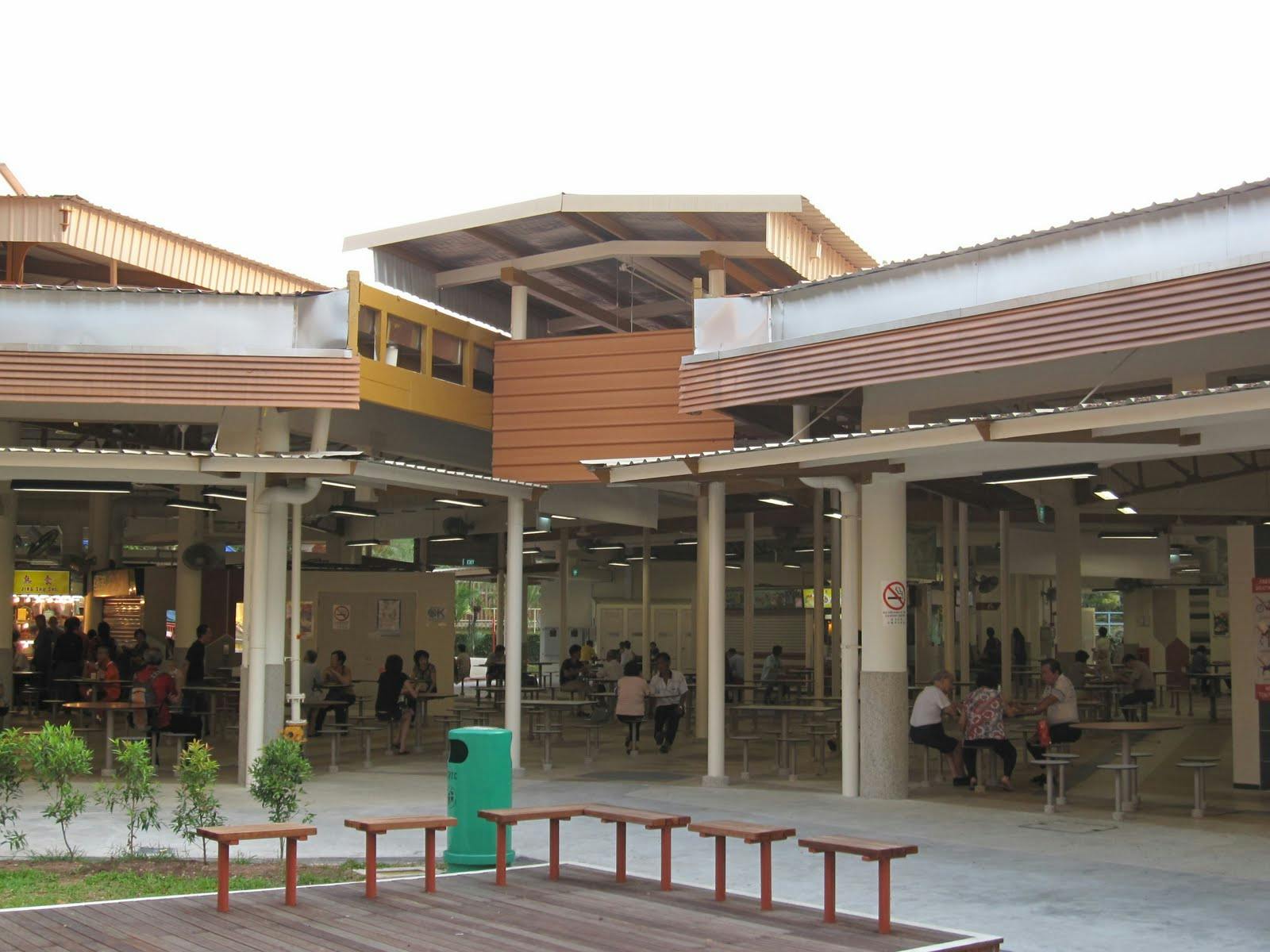 Hawker Centres Near Commonwealth View
You can find Tanglin Halt Hawker Centre just a stone's throw away from home. Some of the popular stalls at Tanglin Halt Market & Food Centre are Tanglin Halt Original Peanut Pancake, Jiu Ye, and Cheng Mei Shi Lor Mee, just to name a few.
Within a kilometre of the HDB complex, there are two other hawker centres – Commonwealth Crescent Market & Food Centre and Margaret Drive Hawker Centre. With plenty of food options, rest assured that you won't run out of ways to satisfy your palate!
Schools Near Commonwealth View
The good news for families with young children is that there are numerous renowned schools in the area – some are even within a short distance! New Town Primary School, for example, is only 300 metres away from Commonwealth View HDB. Queensway Secondary School, Queenstown Primary School, and Fairfield Methodist School are among the nearest educational facilities.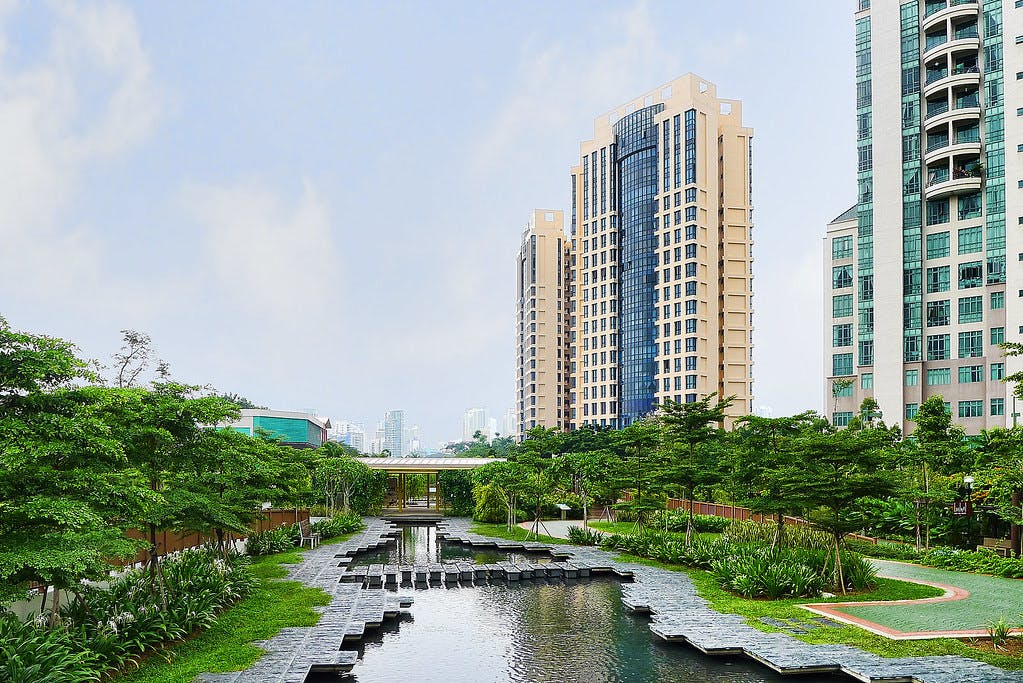 Parks Near Commonwealth View
If you like walking, head to Alexandra Canal Linear Park. Built on top of a covered canal, Alexandra Canal Linear Park is a unique park connector linking Commonwealth Ave to Tanglin Road. Besides offering seamless connectivity, Alexandra Canal Linear Park features a vast array of fitness and play equipment for the young and old. 
On top of that, you can always take a short drive to the Botanic Gardens. As the only historic botanic garden in Singapore and one of the few historic landscape gardens on the island, the Botanic Garden is the most popular park in Singapore. 
It is also one of the best parks to picnic in! This UNESCO World Heritage Site has plenty of ground to set up a spot and soak up some nature. Surrounded by trees on all sides, the gentle slope of Palm Valley is the most popular and ideal picnic spot around the garden.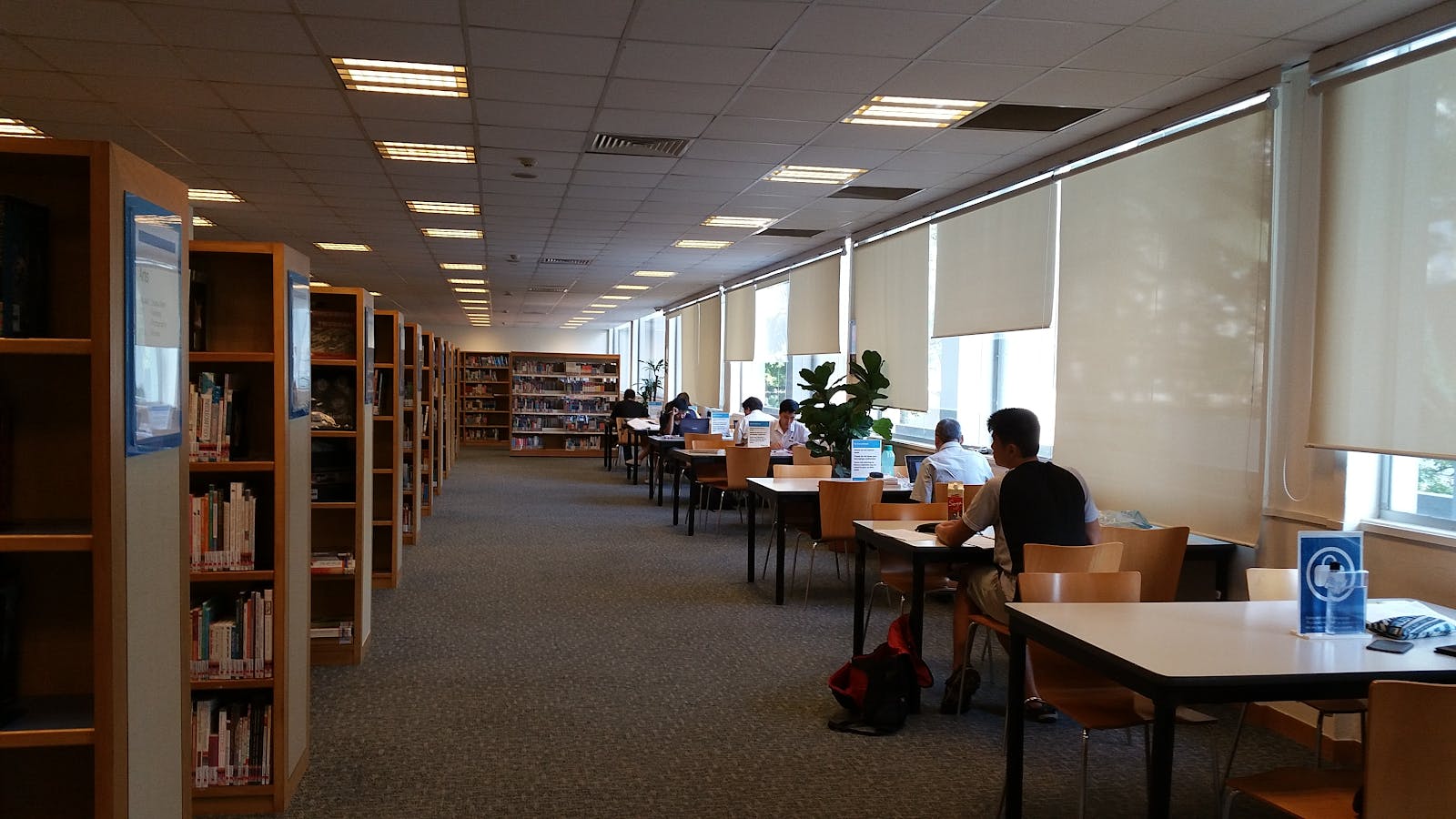 Libraries Near Commonwealth View
Queenstown Public Library is located just a short drive from Commonwealth View HDB. Covering an area of 3,349 square metres, the library is home to a collection of 248,695 items. These include collections suitable for children, teenagers and adults. 
Queenstown Community Library became the first public library in the National Library Board's network to have its library services put online. It is also the first public library to conduct free monthly movie screenings since 2012. 
The library currently holds movie screenings every fortnight, on Saturdays, from 4 - 6 pm. Movie titles cover a variety of family-friendly flicks, with icebreaker games played at the start of each screening.
Places of Worship Near Commonwealth View
Muslims would find it convenient to have Masjid Mujahidin located only 800 metres from the HDB complex. For churches, you can find Faith Methodist Church and Free Community Church, both within a short stroll away from Commonwealth View. 
Numerous temples are also available in the area. The nearest ones include Sri Muneeswaran Temple (800m) and Tiong Ghee Temple (1.5km).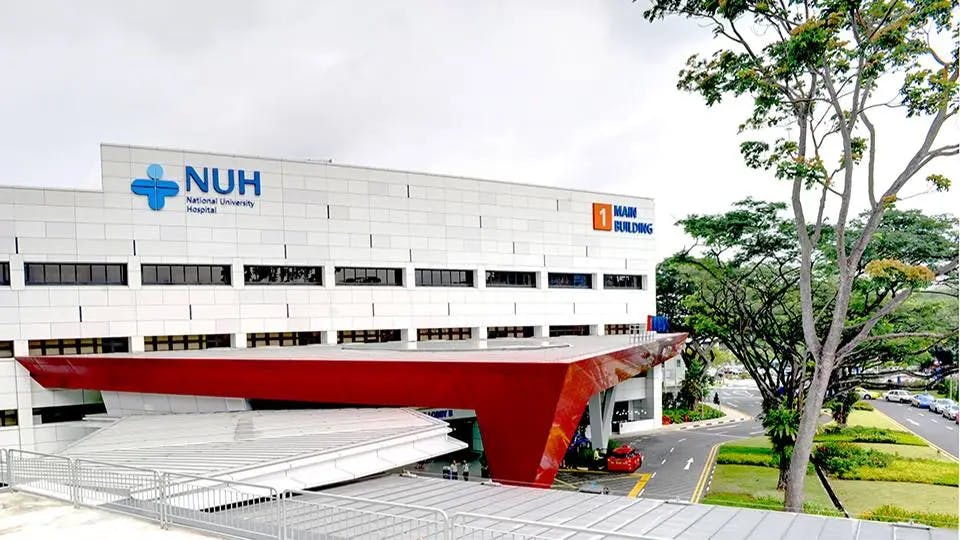 Hospitals Near Commonwealth View
Nearby hospitals include National University Hospital (NUH). Located approximately 3 kilometres from Commonwealth View, it offers a comprehensive suite of specialist care for adults, women and children and a paediatric kidney and liver transplant programme. 
Alternatively, you can also head to Gleneagles Hospital and Alexandra Hospital, within a short drive away.