Choose MRT stations
Choose Districts
Choose Area
Choose HDB towns
Choose Schools
Choose by Travel time
Get alerts
0 sqft
250 sqft
500 sqft
750 sqft
1,000 sqft
1,250 sqft
1,500 sqft
1,750 sqft
2,000 sqft
2,250 sqft
2,500 sqft
2,750 sqft
3,000 sqft
3,250 sqft
3,500 sqft
3,750 sqft
4,000 sqft
4,250 sqft
4,500 sqft
4,750 sqft
5,000 sqft
5,250 sqft
5,500 sqft
5,750 sqft
6,000 sqft
6,250 sqft
6,500 sqft
6,750 sqft
7,000 sqft
7,250 sqft
7,500 sqft
7,750 sqft
8,000 sqft
8,250 sqft
8,500 sqft
8,750 sqft
9,000 sqft
9,250 sqft
9,500 sqft
9,750 sqft
Any sqft
250 sqft
500 sqft
750 sqft
1,000 sqft
1,250 sqft
1,500 sqft
1,750 sqft
2,000 sqft
2,250 sqft
2,500 sqft
2,750 sqft
3,000 sqft
3,250 sqft
3,500 sqft
3,750 sqft
4,000 sqft
4,250 sqft
4,500 sqft
4,750 sqft
5,000 sqft
5,250 sqft
5,500 sqft
5,750 sqft
6,000 sqft
6,250 sqft
6,500 sqft
6,750 sqft
7,000 sqft
7,250 sqft
7,500 sqft
7,750 sqft
8,000 sqft
8,250 sqft
8,500 sqft
8,750 sqft
9,000 sqft
9,250 sqft
9,500 sqft
9,750 sqft
Any year
1961
1962
1963
1964
1965
1966
1967
1968
1969
1970
1971
1972
1973
1974
1975
1976
1977
1978
1979
1980
1981
1982
1983
1984
1985
1986
1987
1988
1989
1990
1991
1992
1993
1994
1995
1996
1997
1998
1999
2000
2001
2002
2003
2004
2005
2006
2007
2008
2009
2010
2011
2012
2013
2014
2015
2016
2017
2018
2019
2020
2021
2022
2023
2024
2025
Any year
1961
1962
1963
1964
1965
1966
1967
1968
1969
1970
1971
1972
1973
1974
1975
1976
1977
1978
1979
1980
1981
1982
1983
1984
1985
1986
1987
1988
1989
1990
1991
1992
1993
1994
1995
1996
1997
1998
1999
2000
2001
2002
2003
2004
2005
2006
2007
2008
2009
2010
2011
2012
2013
2014
2015
2016
2017
2018
2019
2020
2021
2022
2023
2024
2025
Any
101
201
301
401
501
601
701
801
901
1001
1101
1201
1301
1401
1501
1601
1701
1801
1901
Any
101
201
301
401
501
601
701
801
901
1001
1101
1201
1301
1401
1501
1601
1701
1801
1901
0 sqft
250 sqft
500 sqft
750 sqft
1,000 sqft
1,250 sqft
1,500 sqft
1,750 sqft
2,000 sqft
2,250 sqft
2,500 sqft
2,750 sqft
3,000 sqft
3,250 sqft
3,500 sqft
3,750 sqft
4,000 sqft
4,250 sqft
4,500 sqft
4,750 sqft
5,000 sqft
5,250 sqft
5,500 sqft
5,750 sqft
6,000 sqft
6,250 sqft
6,500 sqft
6,750 sqft
7,000 sqft
7,250 sqft
7,500 sqft
7,750 sqft
8,000 sqft
8,250 sqft
8,500 sqft
8,750 sqft
9,000 sqft
9,250 sqft
9,500 sqft
9,750 sqft
Any sqft
250 sqft
500 sqft
750 sqft
1,000 sqft
1,250 sqft
1,500 sqft
1,750 sqft
2,000 sqft
2,250 sqft
2,500 sqft
2,750 sqft
3,000 sqft
3,250 sqft
3,500 sqft
3,750 sqft
4,000 sqft
4,250 sqft
4,500 sqft
4,750 sqft
5,000 sqft
5,250 sqft
5,500 sqft
5,750 sqft
6,000 sqft
6,250 sqft
6,500 sqft
6,750 sqft
7,000 sqft
7,250 sqft
7,500 sqft
7,750 sqft
8,000 sqft
8,250 sqft
8,500 sqft
8,750 sqft
9,000 sqft
9,250 sqft
9,500 sqft
9,750 sqft
$0
$100 psf
$200 psf
$300 psf
$400 psf
$500 psf
$600 psf
$700 psf
$800 psf
$900 psf
$1,000 psf
$1,100 psf
$1,200 psf
$1,300 psf
$1,400 psf
$1,500 psf
$1,600 psf
$1,700 psf
$1,800 psf
$1,900 psf
$2,000 psf
$2,100 psf
$2,200 psf
$2,300 psf
$2,400 psf
$2,500 psf
$2,600 psf
$2,700 psf
$2,800 psf
$2,900 psf
$3,000 psf
$3,100 psf
$3,200 psf
$3,300 psf
$3,400 psf
$3,500 psf
$3,600 psf
$3,700 psf
$3,800 psf
$3,900 psf
$4,000 psf
$4,100 psf
$4,200 psf
$4,300 psf
$4,400 psf
$4,500 psf
$4,600 psf
$4,700 psf
$4,800 psf
$4,900 psf
Any PSF
$100 psf
$200 psf
$300 psf
$400 psf
$500 psf
$600 psf
$700 psf
$800 psf
$900 psf
$1,000 psf
$1,100 psf
$1,200 psf
$1,300 psf
$1,400 psf
$1,500 psf
$1,600 psf
$1,700 psf
$1,800 psf
$1,900 psf
$2,000 psf
$2,100 psf
$2,200 psf
$2,300 psf
$2,400 psf
$2,500 psf
$2,600 psf
$2,700 psf
$2,800 psf
$2,900 psf
$3,000 psf
$3,100 psf
$3,200 psf
$3,300 psf
$3,400 psf
$3,500 psf
$3,600 psf
$3,700 psf
$3,800 psf
$3,900 psf
$4,000 psf
$4,100 psf
$4,200 psf
$4,300 psf
$4,400 psf
$4,500 psf
$4,600 psf
$4,700 psf
$4,800 psf
$4,900 psf
$0
$100 psf
$200 psf
$300 psf
$400 psf
$500 psf
$600 psf
$700 psf
$800 psf
$900 psf
$1,000 psf
$1,100 psf
$1,200 psf
$1,300 psf
$1,400 psf
$1,500 psf
$1,600 psf
$1,700 psf
$1,800 psf
$1,900 psf
$2,000 psf
$2,100 psf
$2,200 psf
$2,300 psf
$2,400 psf
$2,500 psf
$2,600 psf
$2,700 psf
$2,800 psf
$2,900 psf
$3,000 psf
$3,100 psf
$3,200 psf
$3,300 psf
$3,400 psf
$3,500 psf
$3,600 psf
$3,700 psf
$3,800 psf
$3,900 psf
$4,000 psf
$4,100 psf
$4,200 psf
$4,300 psf
$4,400 psf
$4,500 psf
$4,600 psf
$4,700 psf
$4,800 psf
$4,900 psf
Any PSF
$100 psf
$200 psf
$300 psf
$400 psf
$500 psf
$600 psf
$700 psf
$800 psf
$900 psf
$1,000 psf
$1,100 psf
$1,200 psf
$1,300 psf
$1,400 psf
$1,500 psf
$1,600 psf
$1,700 psf
$1,800 psf
$1,900 psf
$2,000 psf
$2,100 psf
$2,200 psf
$2,300 psf
$2,400 psf
$2,500 psf
$2,600 psf
$2,700 psf
$2,800 psf
$2,900 psf
$3,000 psf
$3,100 psf
$3,200 psf
$3,300 psf
$3,400 psf
$3,500 psf
$3,600 psf
$3,700 psf
$3,800 psf
$3,900 psf
$4,000 psf
$4,100 psf
$4,200 psf
$4,300 psf
$4,400 psf
$4,500 psf
$4,600 psf
$4,700 psf
$4,800 psf
$4,900 psf
Filters
Residential property in Singapore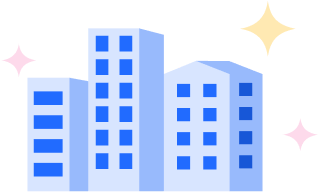 Neighbourhoods
Discover which neighbourhoods in Singapore are the best places to live.
View all
219 Property for Sale near Clementi MRT
Clementi MRT station is located in Clementi, and gives you access to East West Line. Clementi MRT station is connected to Dover MRT, Jurong East MRT. Browse from over ✓ 219 Property near Clementi MRT Station. With ✓ 120 Condo Apartments,✓ 80 Resale HDB,✓ 19 Landed Property and more properties near Clementi MRT station to choose from.
Shortlist folder is empty
Search for listings to shortlist