Who's it for?
Harbour View Gardens is a perfect choice if you are:
A small family looking for a resale condo in the Pasir Panjang neighbourhood
A student searching for apartment living near universities like Singapore Polytechnic and National University of Singapore
A professional looking for housing near Jurong Business District
A nature lover that appreciates numerous nearby parks and greenery
A daily commuter counting on Haw Par Villa MRT Station (650m)
Accessibility
Perfectly positioned and well connected to expressways and arterial roads, your journey to major business hubs, good schools, retail and lifestyle destinations are all within arm's reach. A short walk to the nearby Haw Par Villa MRT station and Pasir Panjang MRT stations along the Circle Line (CCL) connects you to MRT Interchanges that lead you to the far corners of Singapore.
There are also several bus routes that serve the area just outside the site, and its close proximity to the West Coast Highway means it is quick and easy to get into the CBD by car, and onto the AYE and CTE. The Jurong Business District is also just a few MRT stops or a short drive away from Harbour View Gardens.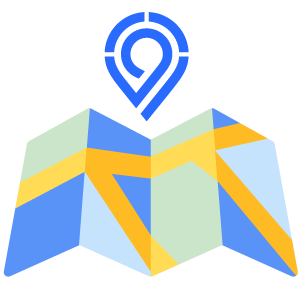 Nearby Amenities
Harbour View Gardens is located in a great area and is surrounded by a variety of amenities. Being close to schools such as Singapore Polytechnic and National University School, commercial hub at Maple Business Park, One North and Science Park I and II, this residential development has everything easily accessible.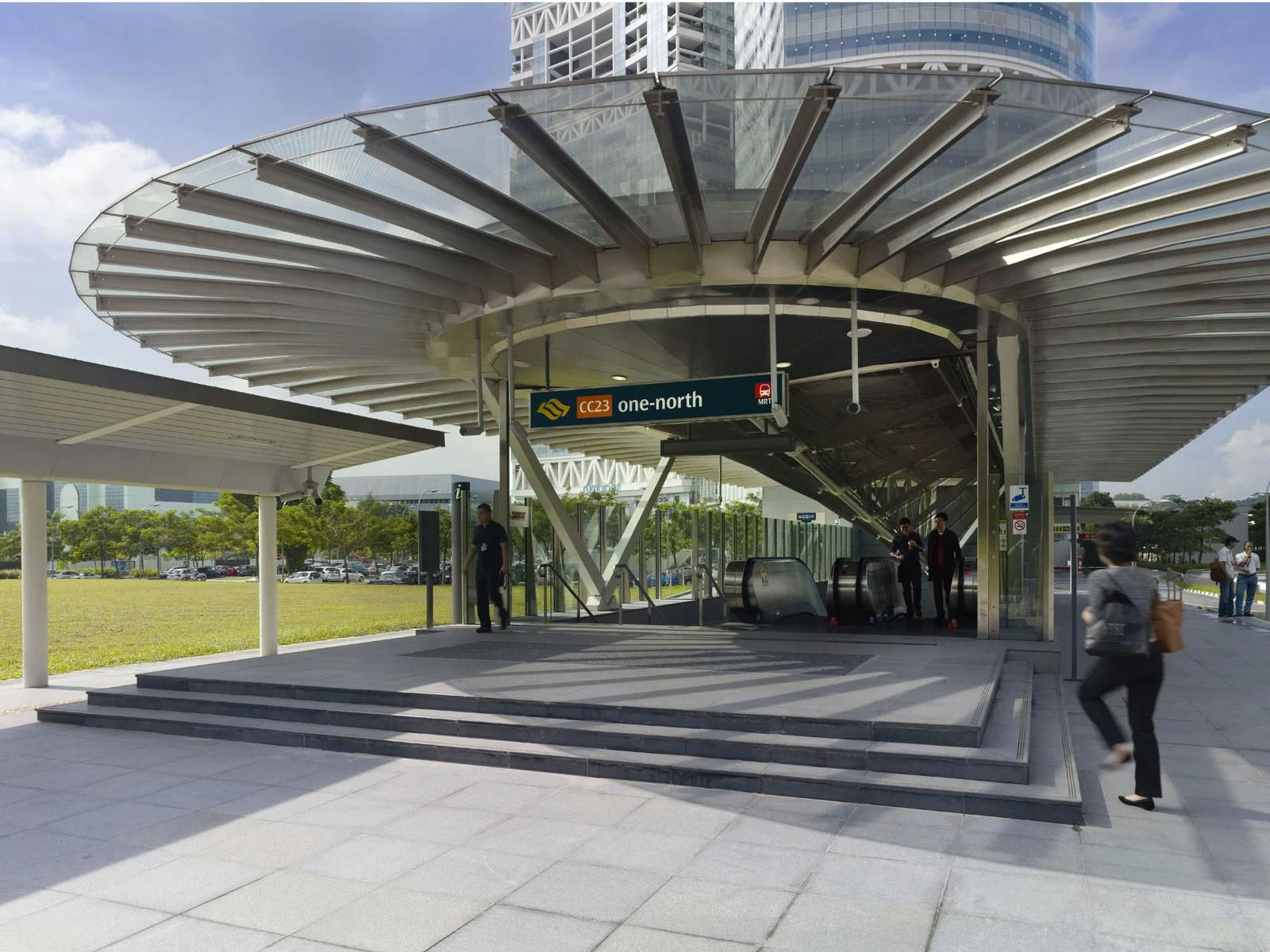 Schools Near Harbour View Gardens
There are many great educational institutions in the area providing top-class education services to the residents of Harbour View Gardens. Having Clementi as a neighbouring town itself is definitely a privilege for people residing in Queenstown. Some agree that Clementi is the equivalent of England's Cambridge Town for the long list of respectable educational institutions it houses. 
The National University of Singapore (NUS) is merely 3 kilometres away from Harbour View Gardens. It is one of the unique selling points of Harbour View Gardens–that it could be a perfect accommodation for the universities' students. Not only the universities, but families with younger children also have easy access to top schools of all ages. You can even find at least three international schools within the vicinity.
Here is a list of top educational institutions including universities and international schools near Harbour View Gardens within a radius of 5 kilometres: 
National University of Singapore (3km)
Waseda Shibuya Senior High School (3.1km)
Fairfield Methodist Secondary School (3.3km)
Japanese School Singapore (3.4km)
Kent Ridge Secondary School (4.3km)
Tanglin Infant and Junior School (4.3km)
Blangah Rise Primary School (4.3km)
Singapore Polytechnic (4.6)
Nan Hua High School (4.9km)
New Town Secondary School (5km)
International Community School (5.1km)

Shopping Centres Near Harbour View Gardens
If you are a resident of Harbour View Gardens, your next-door neighbour will be Viva Vista Shopping Mall. Just 200 metres away, this close-knitted community shopping centre can fulfil your daily necessities of both goods and services. Living on this side of Queenstown really benefits those who love shopping because you can at least find eight shopping centres within a 4-kilometre radius. 
The Star Vista, for instance, is located and integrated with the Buona Vista MRT station which is just a few minutes train ride away from Haw Par Villa MRT. For your reference, here is a list of famous shopping malls near Harbour View Gardens:
Viva Vista Shopping Mall (200m)
Alexandra Retail Centre (2.2km)
One@KentRidge (2.5km)
Telok Blangah Mall (3.1km)
Rochester Mall (3.9km)
Anchorpoint Shopping Centre (4.1km)
The Star Vista (4.3km)
West Coast Plaza (4.4km)

Hawker Centres Near Harbour View Gardens 
Pasir Panjang Food Centre is less than 10 minutes walk away from your home at Harbour View Gardens. Pasir Panjang Food Centre has rows of interesting food stalls, with grub ranging from salt-baked crabs to char kway teow topped with a mountain of green vegetables.
While you are there, make sure to try these most popular stalls namely Seng Huat Hokkien Mee, Meng Kee Salt Baked Crab And La La Bee Hoon, Yusoff Haji Jalal Satay, Choa Chu Kang Chicken Wings, and Heng Huat Fried Kway Teow. Rest assured that you will leave with a satisfied tummy.
Thanks to its location, this condominium has many popular hawker centres surrounding the area. Here are some of the food centres near Harbour View Gardens worth visiting:
Pasir Panjang Food Centre (750m)
Telok Blangah Food Centre (2.9km)
ABC Brickworks (4.4km)
Alexandra Centre Food Village (4.5km)
West Coast Food Centre (4.6km)
Holland Drive Market and Food Centre (4.8km)
Bukit Merah Central Food Centre (5km)

Parks Near Harbour View Gardens 
Nature lovers would lose their minds when they know about how leisure activities are combined with lush greenery at West Coast Park. This "Play Centre in the West" is only 2.4 kilometres from Harbour View Gardens. Living up to its name, the park has a playground for people of all ages, from toddlers to young adults. 
Fun regular games to challenging and adventurous activities are on the table for the parks' visitors. If you prefer a quiet and peaceful environment, the eastern portion of Area 1 would be a good choice for you to just relax and indulge in the serenity of the park. Other than this awesome West Coast Park, here is a list of parks and open spaces near Harbour View Gardens:
Chwee Chian Playground (700m)
Kent Ridge Park (1.6km)
HortPark (1.6km)
West Coast Park (2.4km)
Southern Ridge (3.5km)
Clementi Woods Park (3.8km)
Mount Faber Park (3.8km)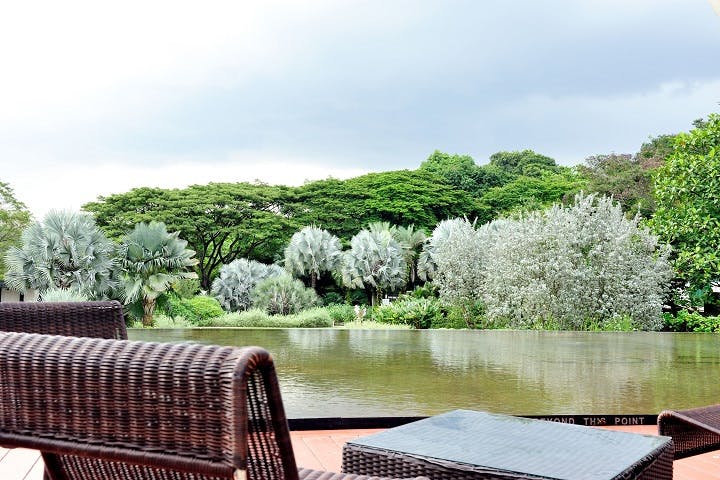 Places of Worship Near Harbour View Gardens 
Being a person of faith at Harbour View Gardens is quite pleasant because you can easily access your place of worship. You can find a church, a mosque, and a temple all within walking distance from the condominium complex. Here is a list of places of worship near Harbour View Gardens:
Pasir Panjang Hill Brethren Church (170m)
Masjid Ahmad (400m)
Poh Ern Shih Temple (650m)
Pasir Panjang Christ Church (1.3km) 
Musollah Prayer Hall (1.8km)
Masjid Hussain Sulaiman (2.3km)
Ting Kong Temple (2.8km)
Hospitals Near Harbour View Gardens 
Having NUS in close proximity means that residents of Harbour View Gardens also have easy access to The National University Hospital (2.5km). It is a tertiary referral hospital located in Kent Ridge, with 1,160 beds serving more than 670,000 outpatients and 49,000 inpatients. It also serves as a clinical training centre and research centre for the medical and dental faculties of the National University of Singapore. Other than this hospital, you can also go to other medical centres such as Woodlands Family Clinic (2.4km) and Alexandra Hospital (3.7km).
URA's Master Plan 
Harbour View Gardens is within URA's Queenstown Planning Area. According to the master plan, the area is set to undergo a potential large-scale transformation, with the forthcoming relocation of the Pasir Panjang Terminal to Tuas. The area where the current Pasir Panjang Terminal is will form part of the Greater Southern Waterfront. Being closely connected to Marina / Tanjong Pagar Districts, and with a land size of up to a thousand hectares, the Greater Southern Waterfront is set to transform into a vibrant waterfront city that offers job opportunities, leisure activities, retail experiences, and many more after 2030.