About Liv @ MB
Liv @ MB is a new launch condominium with 298 units across four blocks. The 99-year leasehold project is situated in the Mountbatten area and is near Katong, Joo Chiat and Marine Parade. Liv @ MB will consist of three 20-storey blocks and one 19-storey block. Expected to TOP in 2024, future residents will be able to enjoy proximity to the Katong Park MRT Station on the Thomson-East Coast Line, also slated for completion in 2024.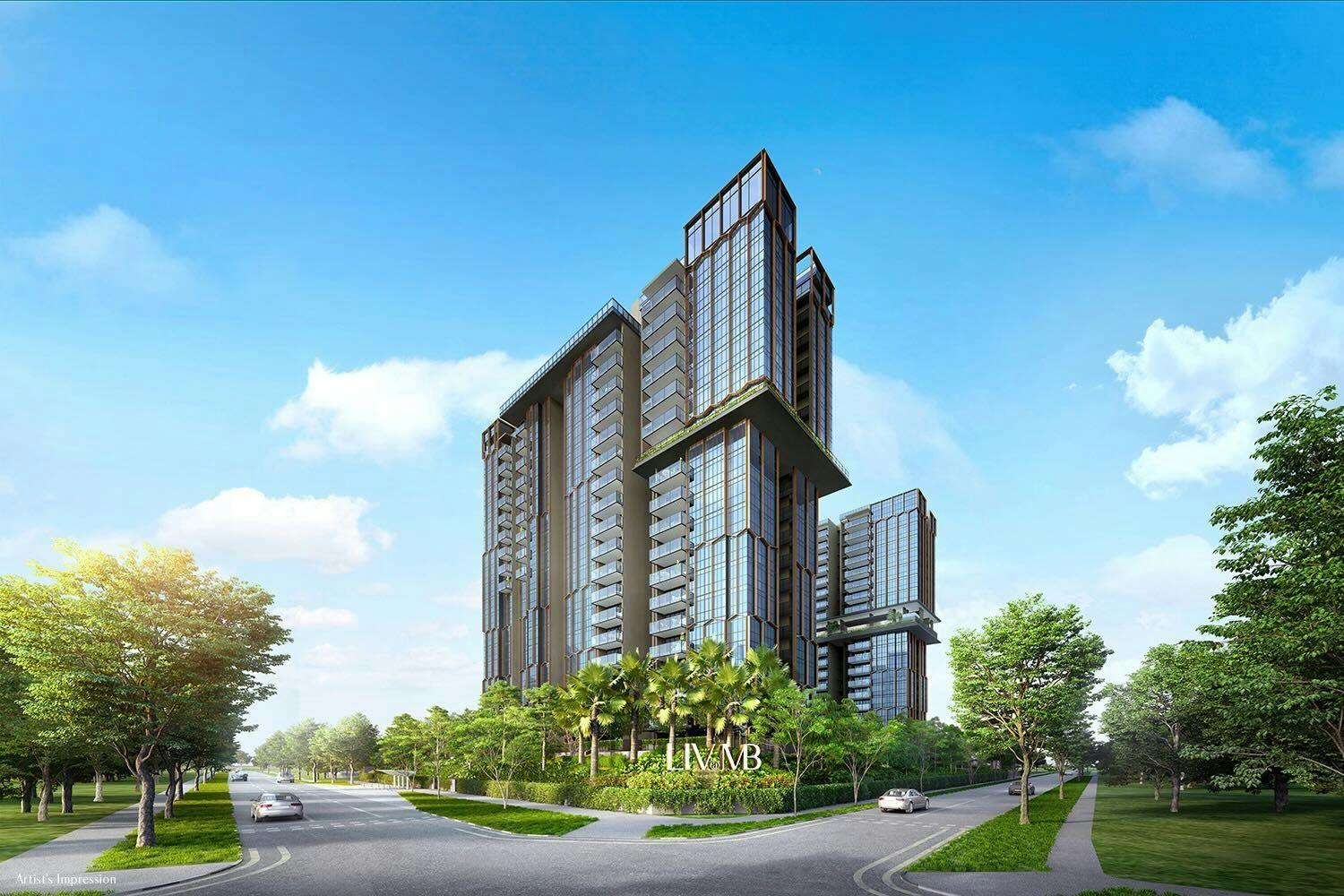 Liv @ MB is developed by Bukit Sembawang Estates, which fended nine other bidders off for the property. The developer is an esteemed industry player with experience building homes in Singapore since the 1950s. The company is behind notable residential projects such as The Atelier, 8 St. Thomas and Paterson Suites.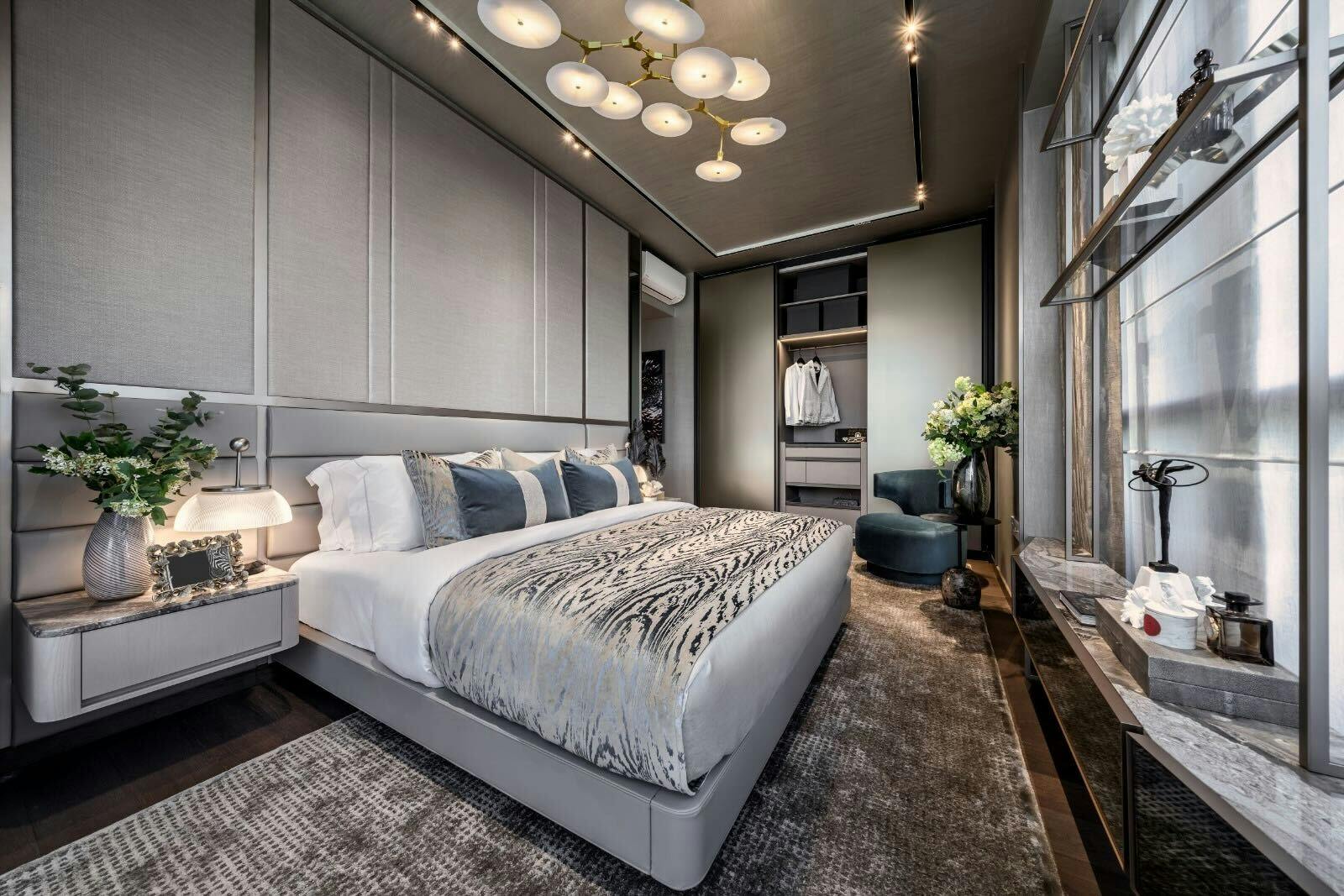 The unit mix at Liv @ MB ranges from 1-Bedroom to 4-Bedroom units. 2 and 3-Bedroom apartments are the predominant unit types.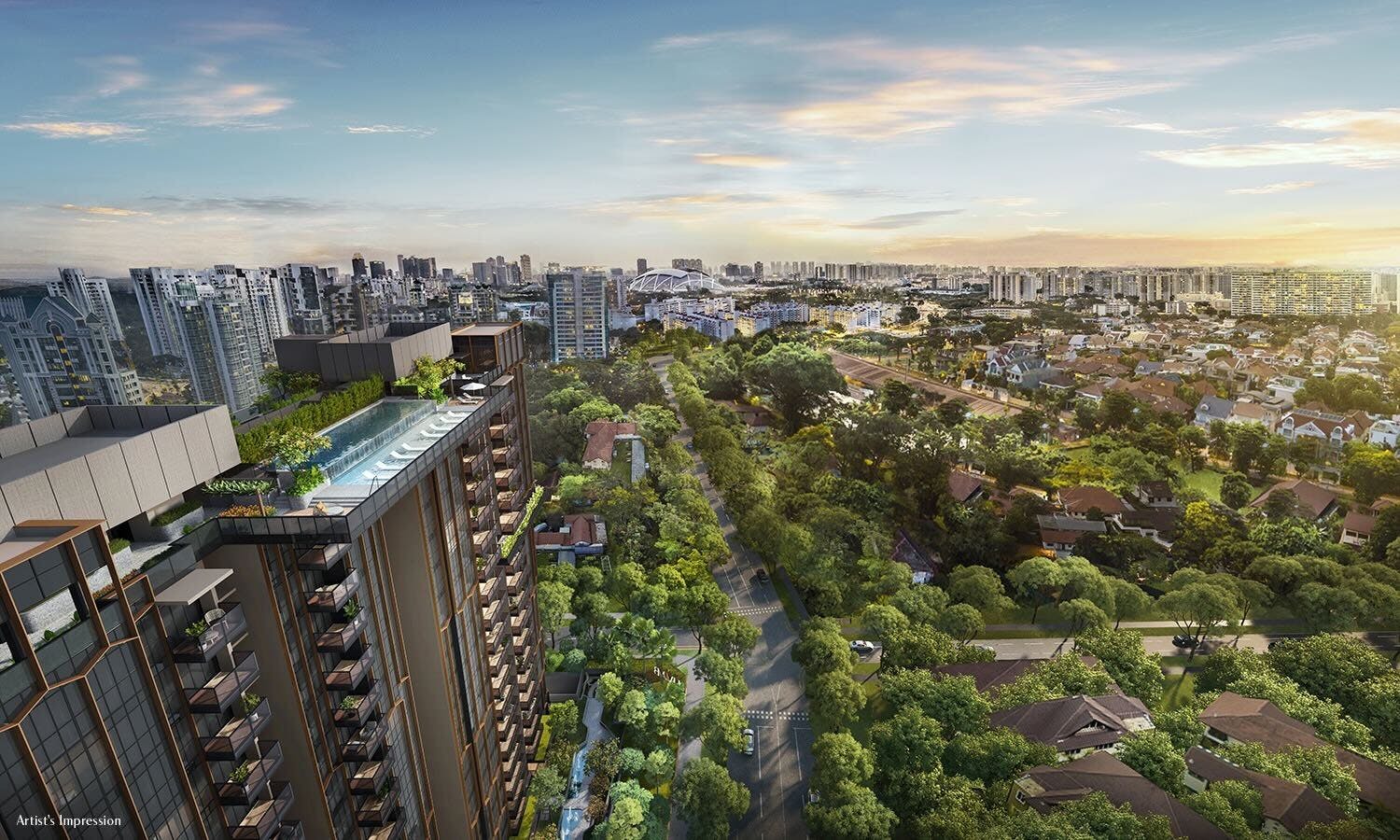 Liv @ MB boasts a rich heritage and luxury living from the 1850s. The site is part of a conservation area in one of the most prestigious and desired residential enclaves in Singapore. In the early days, the Mountbatten area comprised seaside bungalows by Singapore's prominent families. Plantation owners and wealthy merchants built bungalows and weekend holiday homes in the area, creating a "millionaires' row". It is within this backdrop that Liv @ MB is built.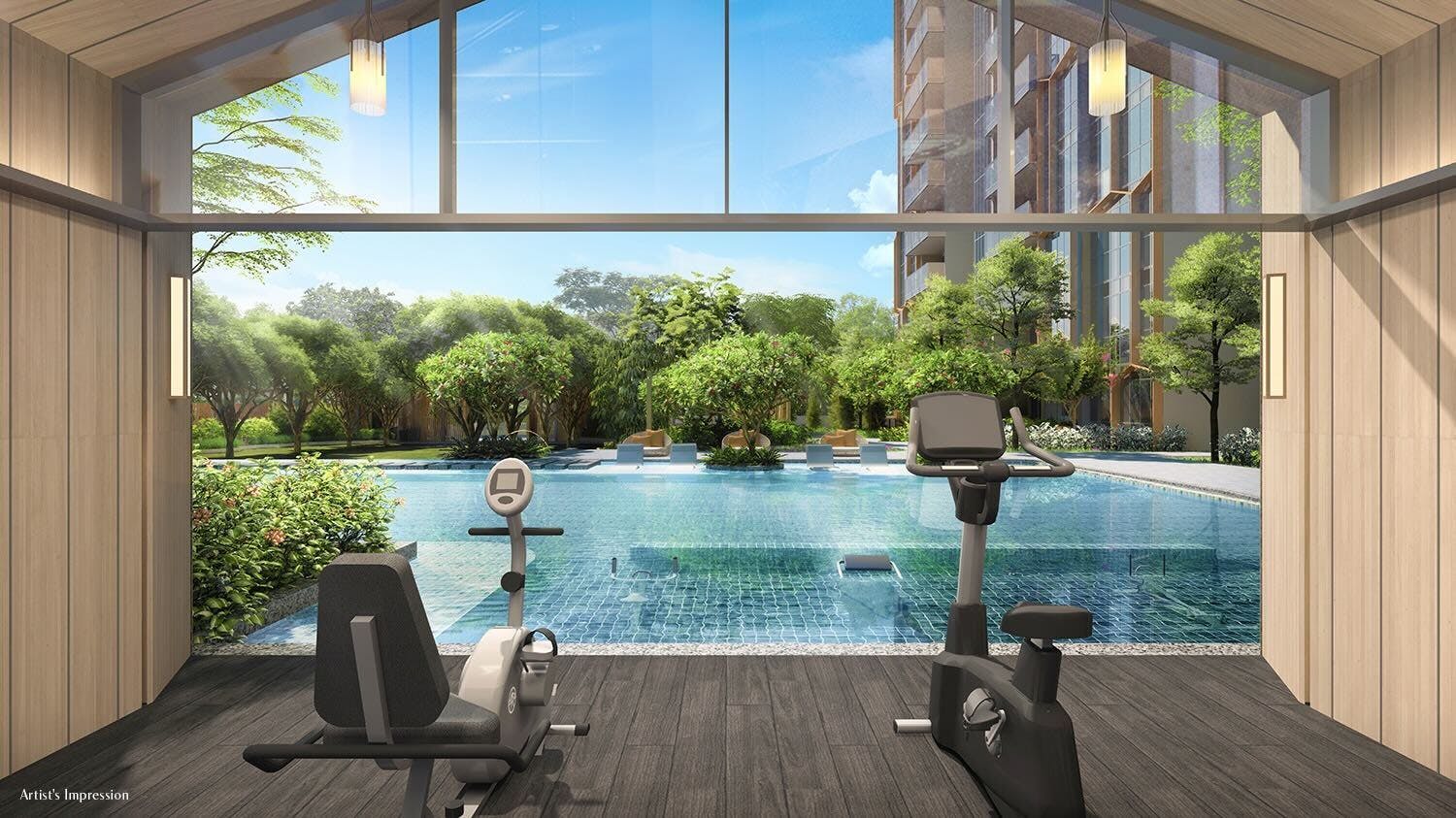 Without a doubt, residents at Liv @ MB will enjoy a plethora of facilities. There is the Landscape Deck at 1st Storey, the Sky Lounge at 11th Storey of Blk 114C and 114D and the Roof Top at 20th Storey of Blk 114A and 114B. The Lap Pool on the Roof Top will allow residents to soak in unblocked views of the city. The Mountbatten Villa and Sky Villa will have living, dining and lounge alcoves with exquisite landscaping.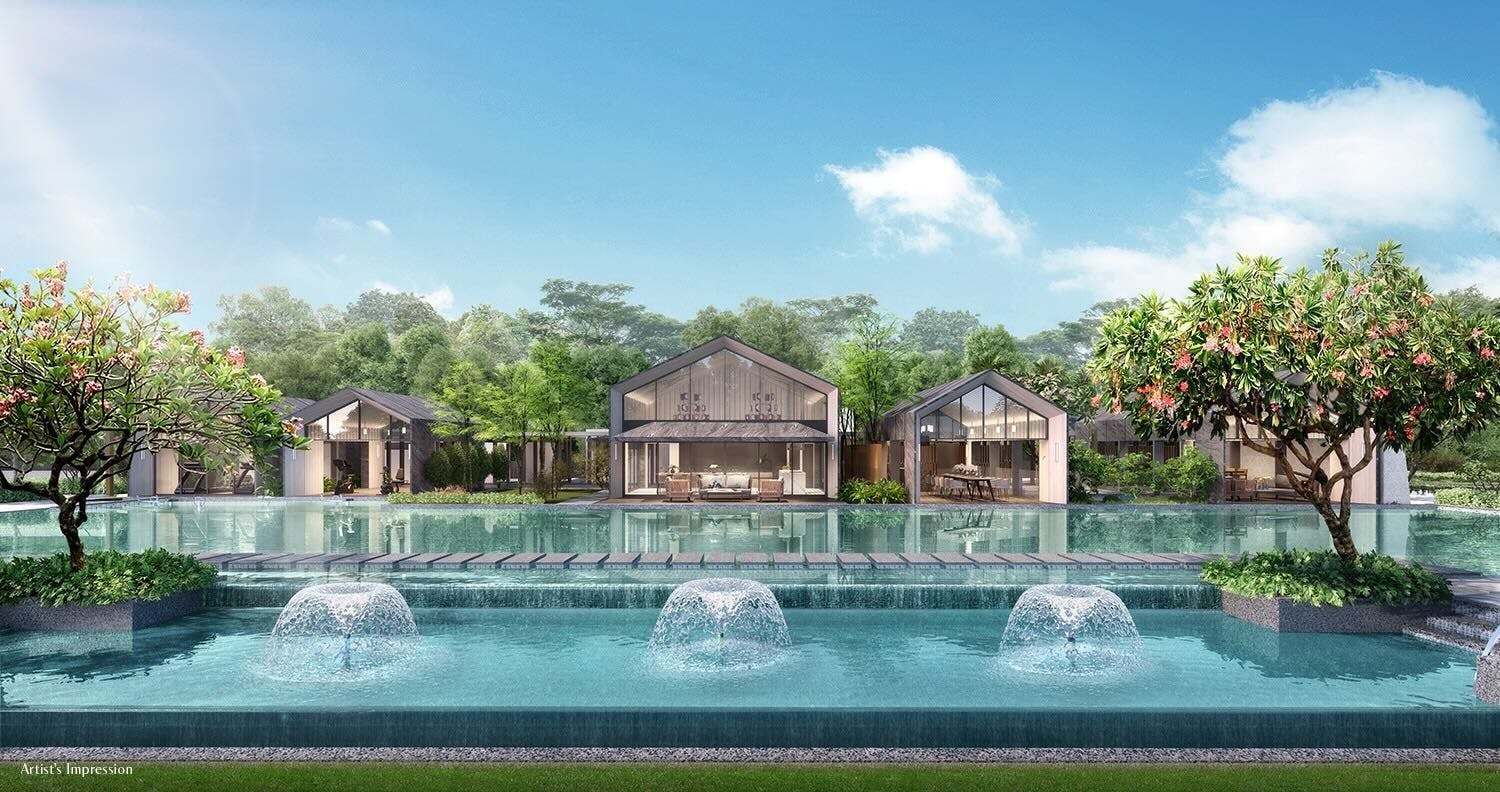 There will also be two swimming pools, the main pool at level 1 and the lap pool at level 20. Fitness lovers will also be delighted to know that there will be three gyms - the outdoor gymnasium, the indoor gymnasium and the water gym.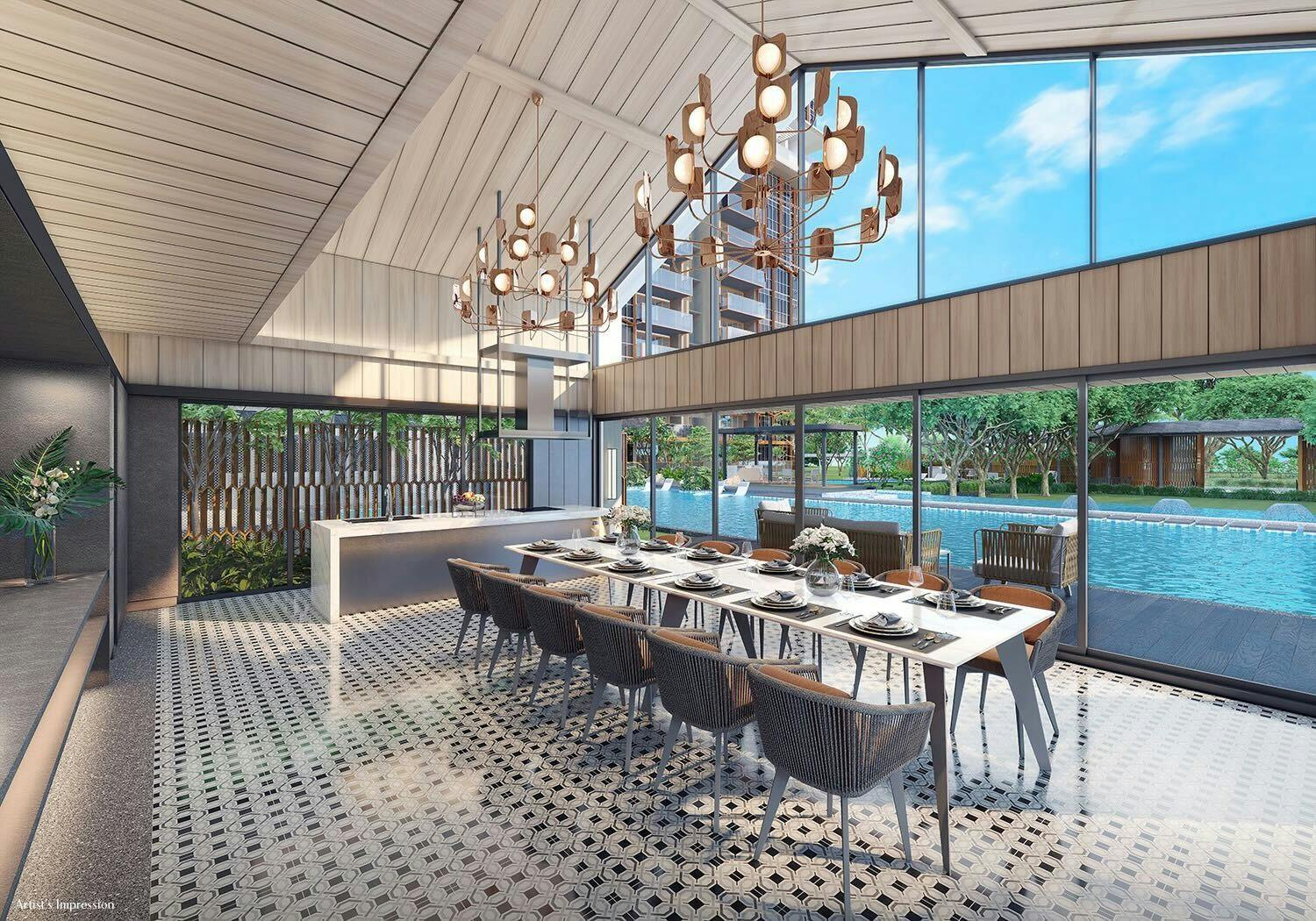 There's also a clubhouse inspired by seaside bungalows. It's a collection of five unique pavilions located along the Main Pool.
The Clubhouse of LIV@MB is a collection of 5 unique pavilions along the "shoreline" of The Main Pool. Residents can hold functions at the Mountbatten Hall, the main pavilion and function hall of the Clubhouse. They can also combine it with the Dining Halls and spa pool for special occasions.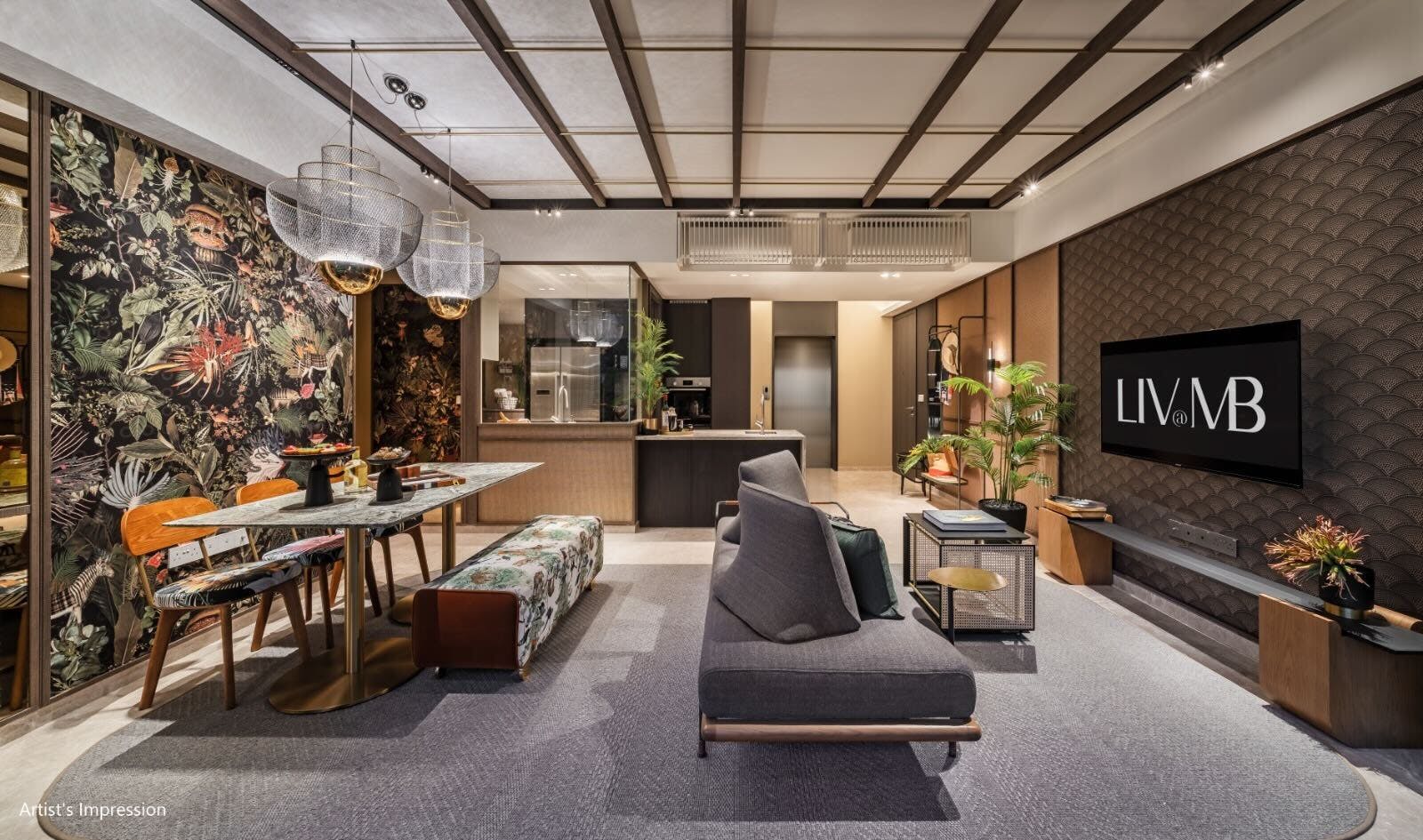 Residents of Liv @ MB will enjoy premium smart home features. From smart aircon control to smart parcel stations, residents can gain exclusive access to such facilities with the touch of the smart community app.
Liv @ MB will also provide concierge services for residents, including concierge greetings, bicycle parking, porter service, transport arrangements, parcel and postal services, party event planning and more.
All car owners will have sufficient parking space as there will be 285 basement carpark lots (inclusive of 4 EV lots & 3 visitor lots).
The Best Accessibility the East can Offer at Liv @ MB Condo
Both the Katong estate and its transport networks have matured in the best ways. Driving in and out of the area will be an absolute breeze, with both the East Coast Parkway (ECP) and Pan Island Expressway (PIE) connecting residents to Singapore's most crucial parts, especially the financial district, and the Ayer Rajah Expressway (AYE). Bedok, Changi, and Tanah Merah are also the other populous areas that these expressways can cater to in a jiffy!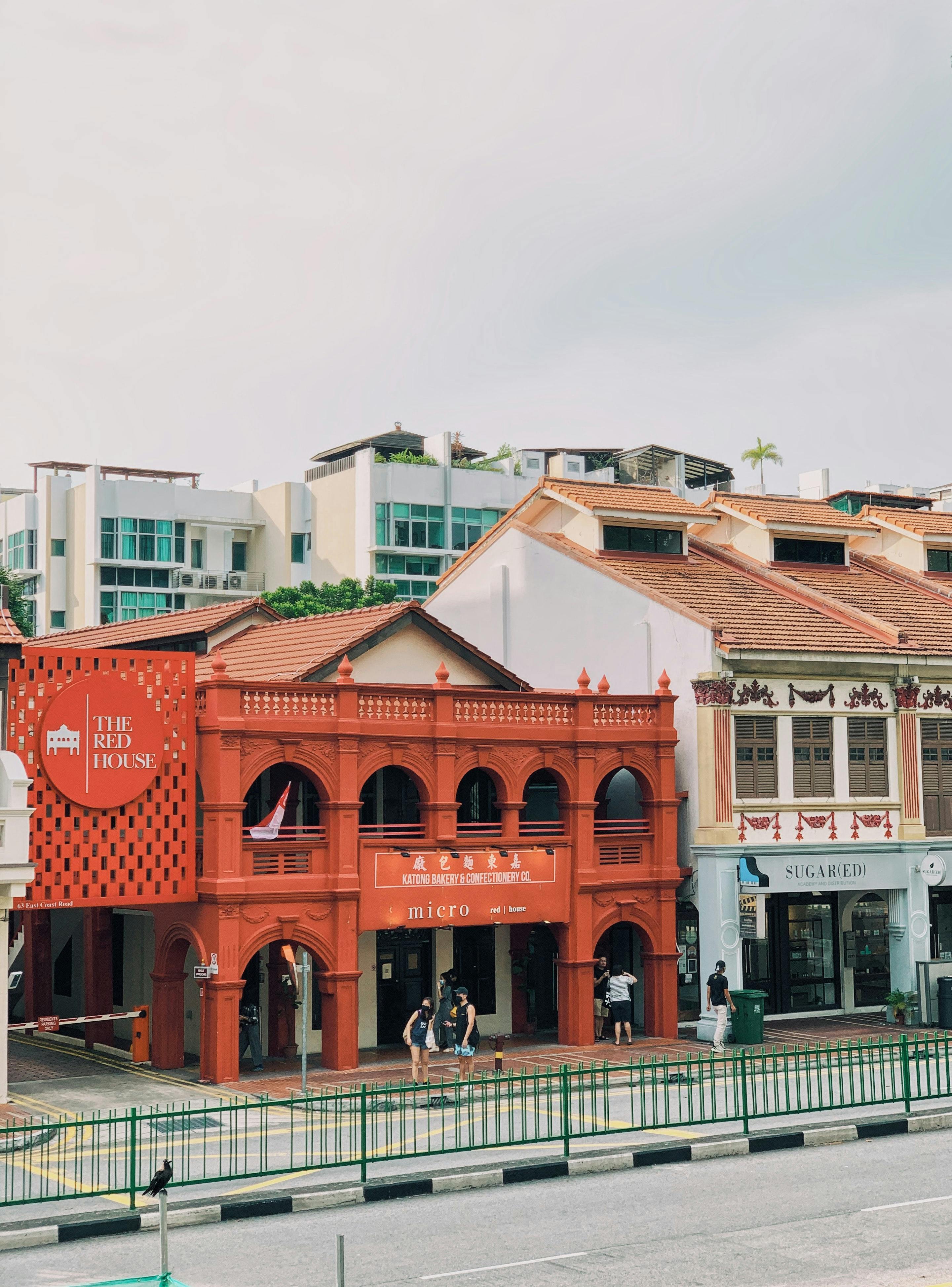 Katong is very well-connected, with numerous bus routes that can cater to residents. Services like 966 will take residents all the way to Woodlands via the expressway, and areas like the CBD, Novena, and River Valley can be accessed with ease via public transport. The soon-to-come Katong Park MRT Station on the Thomson-East Coast Line will also be a mere three-minute drive away from Liv @ MB condo. 
Convenience of Katong neighbourhood
The luxurious lifestyle, paired with the convenience that it offers has made Katong a go-to destination for expatriates and locals looking for homes in Singapore.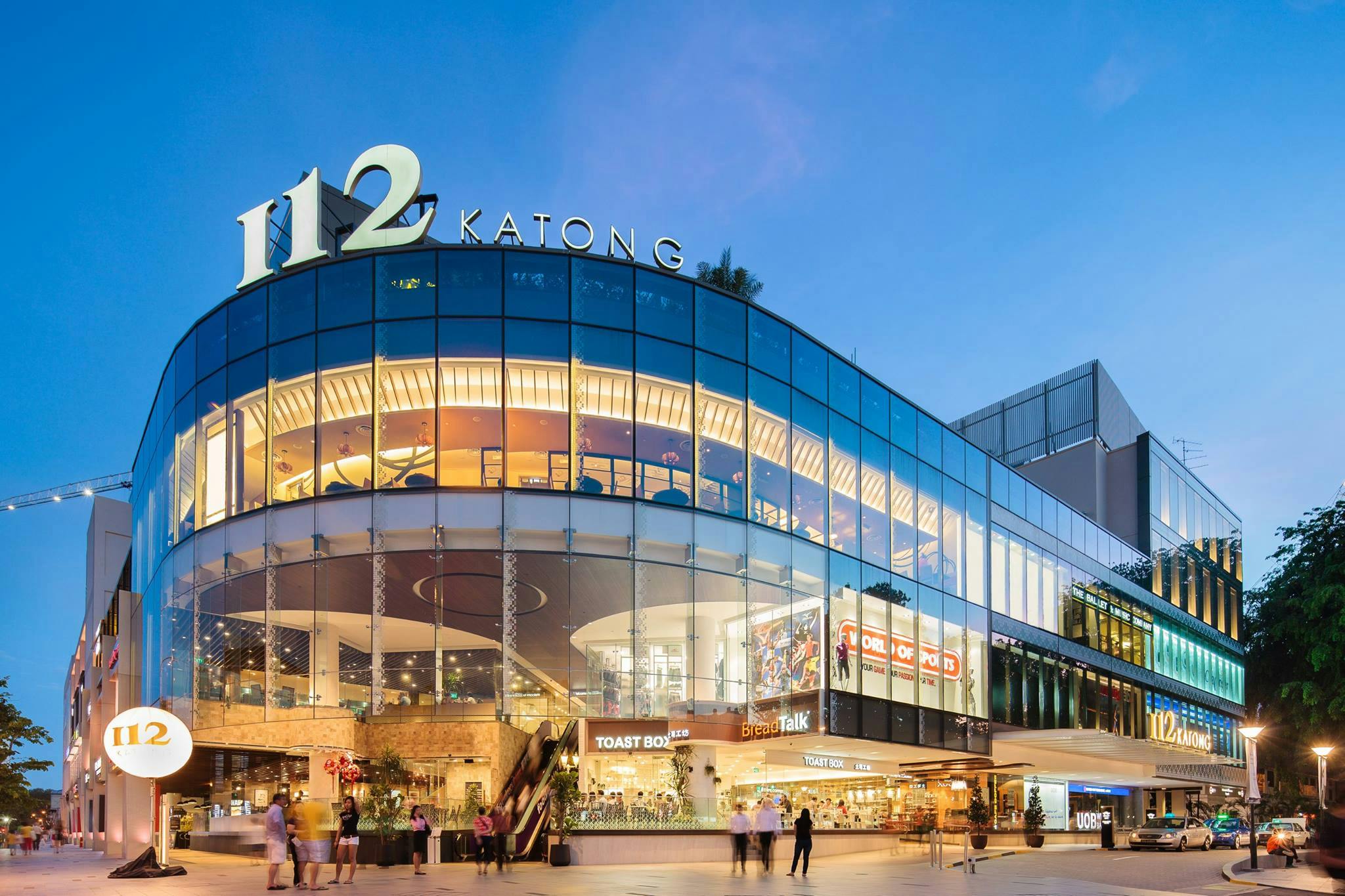 For one, it is a shopping paradise, with a range of eclectic malls all in the area. Katong Shopping Centre has all the essentials that cater to personal and family members, such as supermarkets, printing shops, employment agencies, fast food shops, and restaurants. i12 Katong will tend to residents who're looking to spoil themselves, with essentials and speciality stores. A bus ride will also take residents to City Plaza, One KM Mall, Roxy Square, Katong Plaza, Joo Chiat Complex, and Tanjong Katong Plaza. 
Food is something that Katong takes very seriously, with a variety of affordable speciality shops that deal in cuisines local and international. Katong Laksa, Stirling Steaks, and Birds of Paradise are all food establishments in the Katong area that deal in serving perfected versions of your favourite foods and dessert. Marine Parade Hawker Centre also has numerous stalls that serve famous renditions of local foods. 
There are also other amenities in the area that will increase the quality of life of residents. Some of them include the Marine Parade Public Library, Marine Parade Singhealth Polyclinic, and Katong Community Centre. 
Residents looking for a whiff of nature and recreation can have the much-desired privilege of visiting East Coast Park as much as they want. Apart from stretches of sea, sand, and jogging paths, one can also rent bicycles or roller skates, or partake in exhilarating sports like wakeboarding or extreme skating.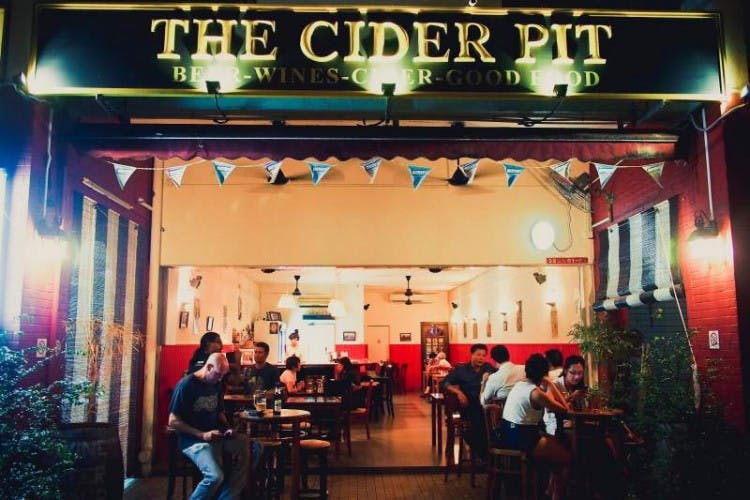 Joo Chiat can also be visited on foot, giving residents a variety of cult-favourite bars and restaurants to choose from. The area boasts a charm that seems apart from Singapore, with vendors like The Cider Pit serving ciders that can't be found in the rest of the country, and Sin Heng Claypot Bak Koot Teh serving herbal pork soup that locals exclusively travel to the area for. 
Schools Near Liv @ MB
Residents of Liv @ MB will have a breeze picking schools for their children, with numerous choices available from daycare and nursery options to junior colleges. 
Some of the schools in the vicinity include:
Pre-schools
EtonHouse International Pre-School
Pat's Schoolhouse Katong
NAFA Arts PreSchool
Primary schools
Kong Hwa School
Tanjong Katong Primary School
Tao Nan School
Ngee Ann Primary School
CHIJ Katong (Primary)
Secondary schools
Chung Cheng High School (Main)
Dunman High School
Tanjong Katong Girls' School
Tanjong Katong Secondary School
CHIJ Katong Convent
Saint Patrick's School
Tertiary Institutions
Canadian International School
Victoria Junior College
Temasek Junior College