About One Holland Village Residences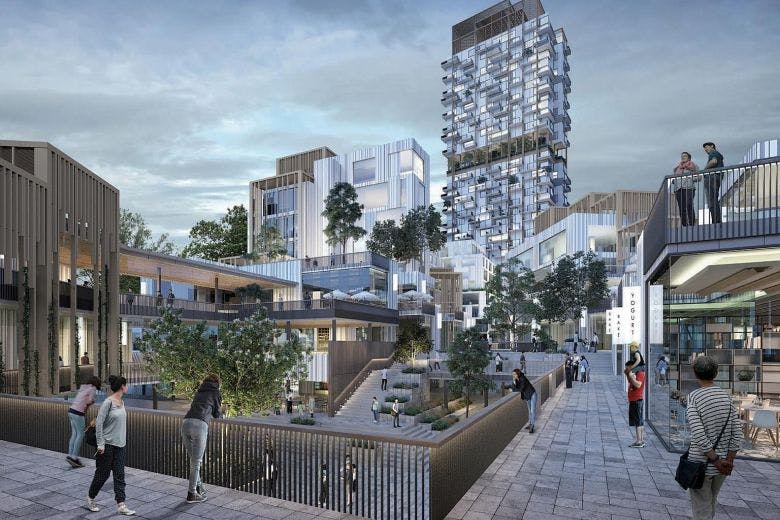 One Holland Village is a new type of luxury condominium, situated right in the heart of Holland Village. One Holland Village concentrates the bohemian spirit of Holland Village. It is the perfect manifestation of the "hang loose" charm of its surroundings. One feels right at home in Holland Village's idiosyncratic and nonconformist environment.
Design
One Holland Village's design is proposed to be a design that fits the site context of Holland Village. Its architecture is sensitive to the low-rise and street-oriented nature of Holland Village. One Holland Village has been designed with you in mind. Attractive street frontages, high quality landscaping and interesting public spaces add to the value of this project.
According to the Urban Redevelopment Authority (URA), the design of One Holland Village is "compelling in its design concept and planning of the public realm". They also complimented One Holland Village as being sensitively scaled and suitable for the existing environment.
The One Holland Village condominium itself is located at the north end of the site. This means that you get to bask in the spectacular 180-degree unblocked views. The sweeping views will knock you off your feet while the wind flows over the landed estates below cool you.
Location
Holland Village is one of Singapore's most desired residential areas, being a transport node with fabulous connectivity to the rest of Singapore. It is also located in District 10, an upmarket area for condominiums and bungalows.
Developers fiercely contested for One Holland Village, placing 15 bids for this Government Land Sale site. Thus, we can see the intense popularity of this area.
One Holland Village is located right in one of Singapore's poshest residential zones. The stylish homes around One Holland Village only emphasise that One Holland Village is a premier luxury development.
Transport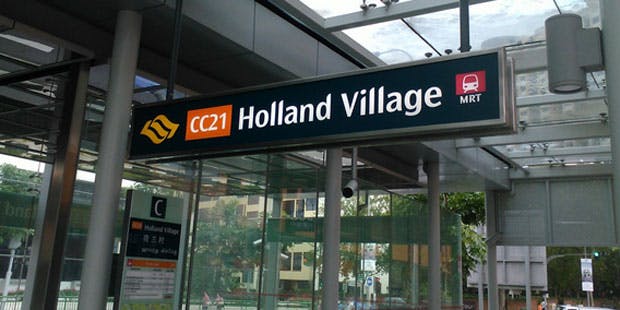 From One Holland Village, you can walk for just 4 - 5 minutes and find yourself in Holland Village MRT station. Also, you can reach Orchard Road in a mere 10 minutes by car. One Holland Village gives you unparalleled access to the rest of Singapore, due to its proximity to exits to the Pan-Island Expressway and Ayer Rajah Expressway.
Function
However, One Holland Village is not just a residential building. It is a mixed use development, comprising residential apartments, serviced apartments, commercial retail units, offices and community spaces. Additionally, it has a massive area of 247,214 square feet.
Shopping
Being a mixed development means that you will never have to worry about retail and shopping choices ever again. Besides the enormous variety of choices within One Holland Village itself, Holland Village is a famous retail area itself. It is chock full with retail outlets and shopping malls, such as Raffles Holland V Mall and Holland Road Shopping Centre.
Food
A veritable treasure trove of great food lines the Holland Village area. Cafes, creameries, and culinary delights burst with flavour and bustle with life. Around One Holland Village, you can find restaurants serving both Western and Asian cuisines, as well as famous bars and bistros. Some of the more famous food places include D'Good Cafe and Park at Holland Village. Even if you crave some local hawker fare, you can visit Holland Village Market & Food Centre.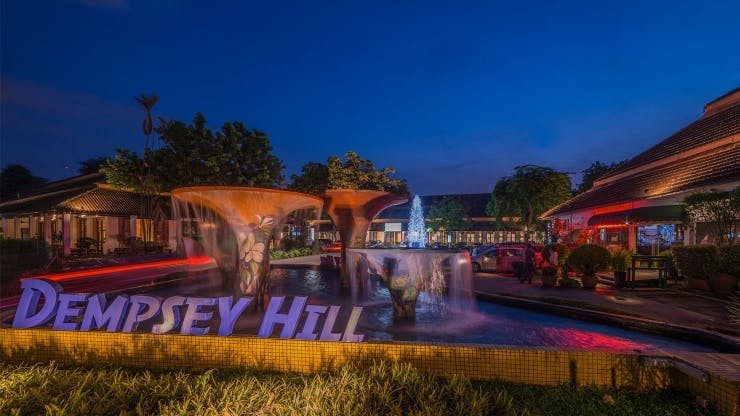 In the extremely unlikely scenario that you tire of Holland Village, you can also take a short drive down to Dempsey Hill, a food and retail hub. Dempsey Hill is similarly full of special dining experiences. Soak in the tranquil greenery while you dine in quaint refurbished colonial buildings.
Schools
One Holland Village is also within 2 kilometres of reputable primary schools like Henry Park Primary Schools and Nanyang Primary School. Holland Village MRT station is also just 2 MRT stops away from the Bukit Timah education belt and the Buona Vista education belt. You can find research parks and innovation hubs easily in its vicinity.