Who's it for?
Sculptura Ardmore is a perfect choice for those looking for:
Luxury condominium in a prestigious address near Orchard Road
A 4-bedroom apartment with remarkable interior
Superb privacy – an entire floor dedicated to you and your family
Popular international schools within a short walking distance
Accessibility
Sculptura Ardmore at 8 Ardmore Park offers a great deal of convenience too when it comes to accessibility. Situated within close proximity of Stevens Road, Scotts Road, Balmoral Road, Bukit Timah Road, and the Central Expressway, Sculptura Ardmore is easy to access from basically anywhere. This freehold condominium in District 10 is also near both Orchard and Newton MRT stations.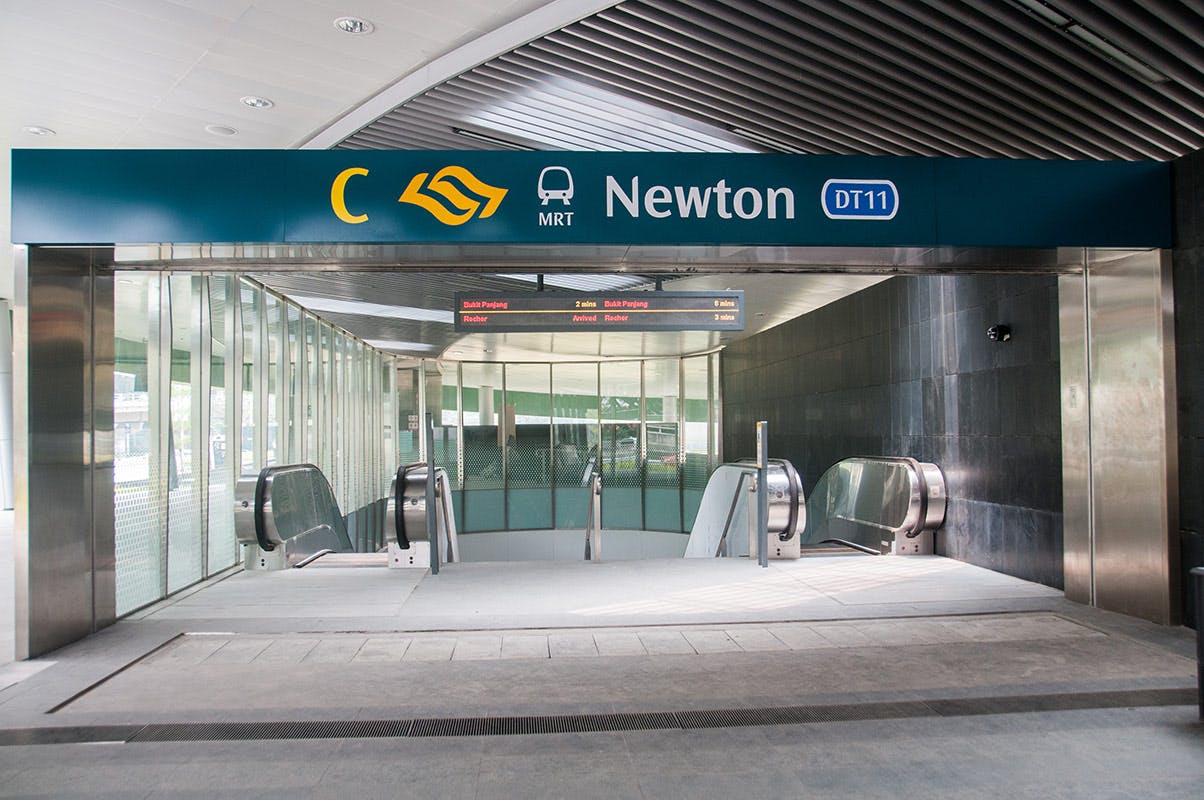 Newton MRT station itself is an interchange for the North-South (NSL) and Downtown (DTL) lines. Three stops away from Newton, you will reach Dhoby Ghaut MRT Interchange where the North-East Line (NEL) and Circle Line (CCL) are also accessible. The Orchard MRT station, on the other hand, is the station connecting NSL and Thomson-East Coast Line (TEL). That makes 5 MRT lines that you can easily access, with seamless connectivity around the whole island.
Nearby Amenities
Located within the exclusive Ardmore Park locale, Sculptura Ardmore is close to many major shopping malls, hospitals, schools, universities, banks, and other public amenities. Despite the outstanding in-house facilities of Sculptura Ardmore, these nearby amenities definitely add more convenience for its residents. More significantly, the Singapore Botanic Gardens, a UNESCO World Heritage Site, is located a short drive away from the condominium development.
Schools Near Sculptura Ardmore
Sculptura Ardmore can be a really great choice for expatriate families because of the numerous international schools located near the development. EtonHouse International Preschool is only steps away from the condominium complex. This surely benefits young children and their guardians, sparing them the long commute to school every day.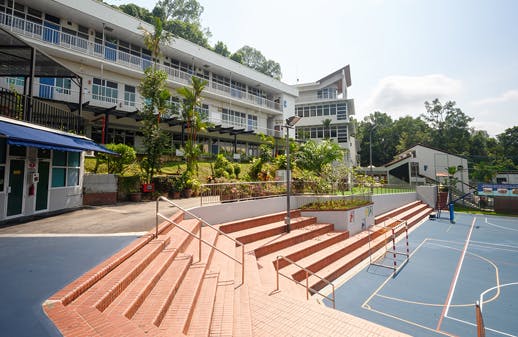 There are 5 other schools located within a kilometre radius of Sculptura Ardmore, including Etonhouse International School, Furen International School, and Dynamics International School. Another popular school among expatriate families, Chatsworth International School, is also a short drive away from Sculptura Ardmore. 
Here is a list of educational institutions around the development:
EtonHouse International Preschool (280m)
Pat's Schoolhouse Claymore (300m)
Furen International School (500m)
Dynamics International School (550m)
Kindernomics School (600m) 
EtonHouse International School (900m)
Heartfield Kindergarten (1.4km)
Camberley PreSchool (1.5km)
Anglo-Chinese School Junior (1.7km)
TLS Academy (1.8km)
Chatsworth International School (1.9km)
Anglo-Chinese Primary School (2km)
Finnish Supplementary School (2km)
Brainy Child Montessori (2.1km)
St. Joseph's Institution Junior (2.7km)
Shopping Malls Near Sculptura Ardmore
It is no secret that Orchard has the best options when it comes to shopping in Singapore. It has to be really nice for Sculptura Ardmore's residents to have all of those popular shopping malls within a short drive – some even within walking distance. Far East Shopping Centre, for example, is only 650 metres away. It has over 600 retail shops and F&B outlets.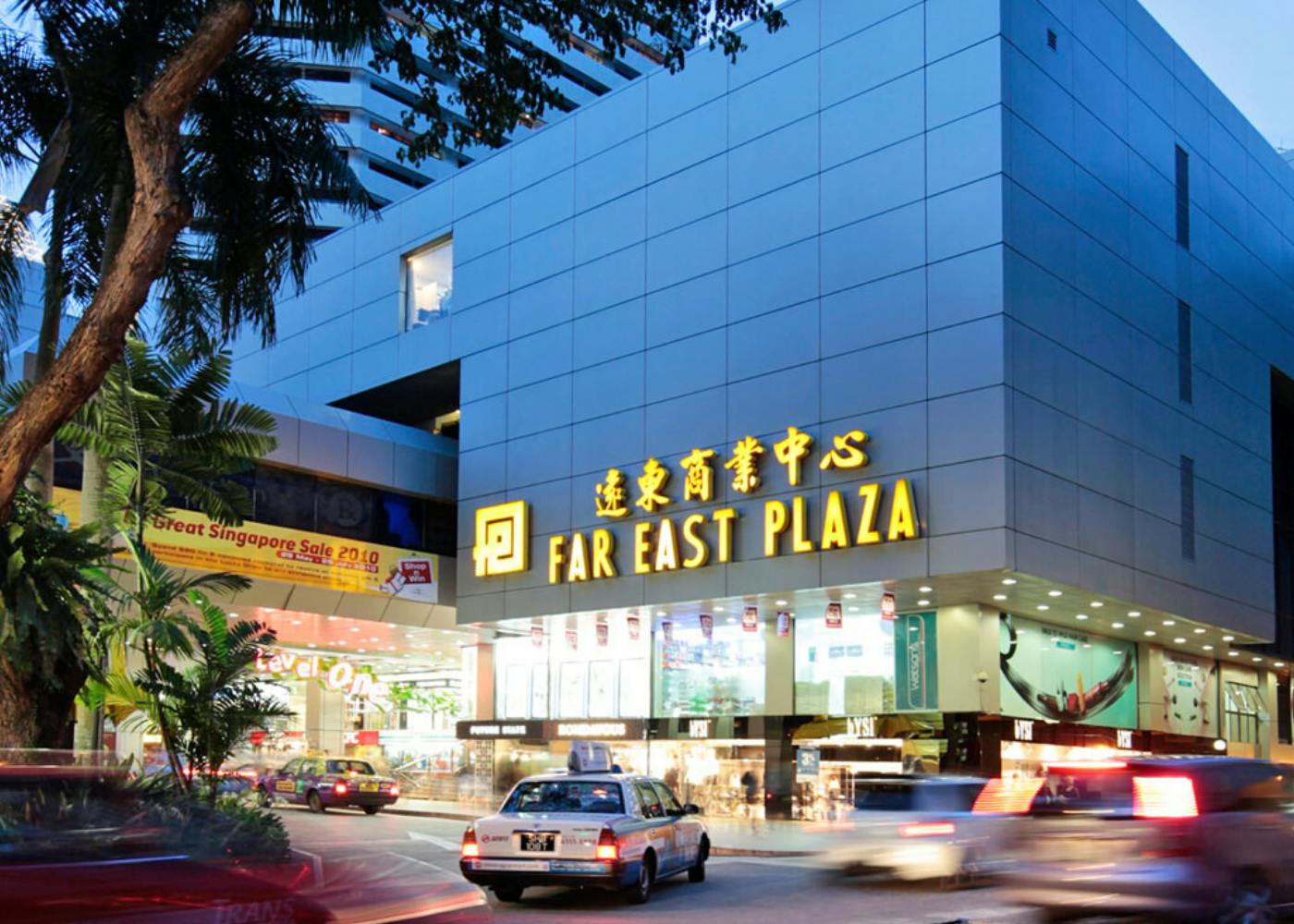 Paragon Shopping Centre, one of the big stars of Orchard Road, is also nearby. You can find high-end designer labels such as Balenciaga, Gucci, and Emporio Armani on the first floor of the mall. As you go to the second and third floor, get ready for a plethora of mid-range brands including Marks & Spencers, Esprit, Coach and Calvin Klein. Do however check out Paragon's respective website for the latest update of the stores.
Here is a list of shopping malls within a 3-kilometre radius of Sculptura Ardmore:
Claymore Connect (400m)
Orchard Tower Shopping Mall (450m)
Forum The Shopping Mall (550m)
Shaw Centre (550m)
Far East Shopping Centre (650m)
Lucky Plaza (1.2km)
Wisma Atria (1.3km)
Paragon Shopping Centre (1.4km)
Knightsbridge (1.5km)
Orchard Shopping Centre (1.7km)
313@somerset (2km)
Orchard Central (2km)
Orchard Plaza (2.1km)
Goldhill Plaza (2.4km)
United Square Shopping Mall (2.5km)
Plaza Singapura (2.9km)
The Cathay (3km)
Dining Near Sculptura Ardmore
If you are a fan of hawker food, Lucky Food Centre might be the nearest one to grab a meal. It is located approximately a kilometre away from Sculptura Ardmore, and it can be such an affordable food option around Orchard. Do try the spicy ayam penyet which comes with a full set of rice and side dishes such as tofu and belacan kang kong.  f you do not mind travelling a bit further, there are other hawker centres near Sculptura Ardmore which offer a wider selection of hawker favourites: Newton Food Centre (1.4km) and Pek Kio Market & Food Centre (3km). 
Fancy fine dining instead? Try Les Amis restaurant. Located at Shaw Centre – a few minutes walk away from Sculptura Ardmore - Les Amis serves classic and innovative French cuisines. The restaurant is also widely known for its impressive wine list, with an in-house cellar valued at around S$5 million.
Parks Near Sculptura Ardmore
Located just 5 minutes' drive from Sculptura Ardmore, the Botanic Gardens has always been a star destination for parks. You can easily access it via the Nassim Road gate entrance. On weekends or holidays, take your friends and family for a leisure stroll across the dense tropical trees while enjoying the sublime charm of Swan Lake and greeneries.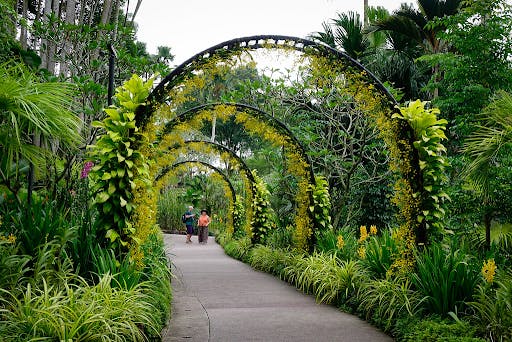 The huge garden features so many attractions, including Jacob Ballas, which is the first garden in Asia dedicated to children. Jacob Ballas Children's Garden will keep your little ones entertained all day long with its various theme parks, waterfall caves, and exciting game activities.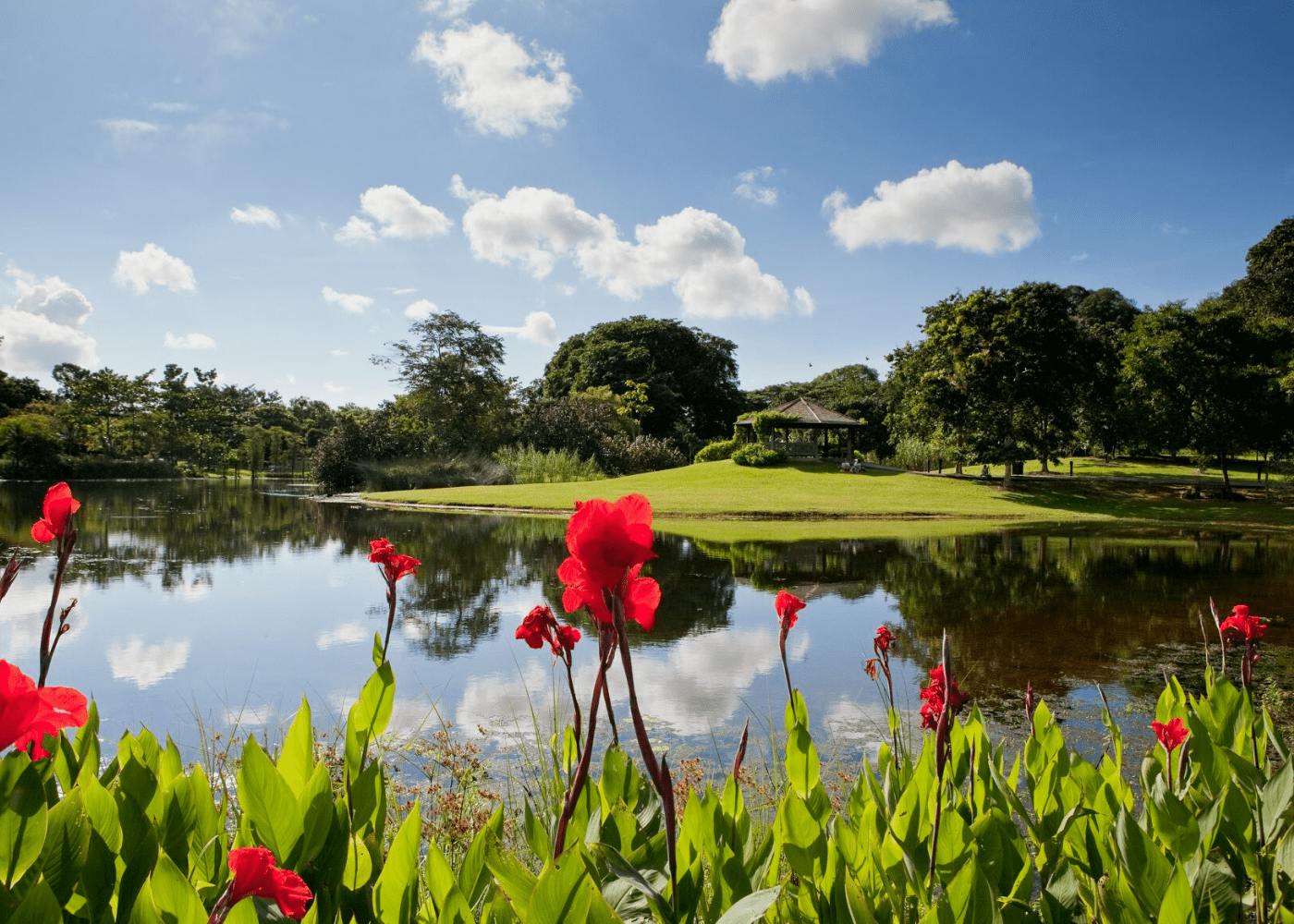 To see another kind of colours in the park, head to the National Orchid Garden. It displays over 3,000 kinds of orchids including the hybrids. You can also find different carnivorous plants inside the garden. The most important thing is to bring your best camera to capture the colourful splendour – every corner of the garden is really Insta-worthy!
Libraries near Sculptura Ardmore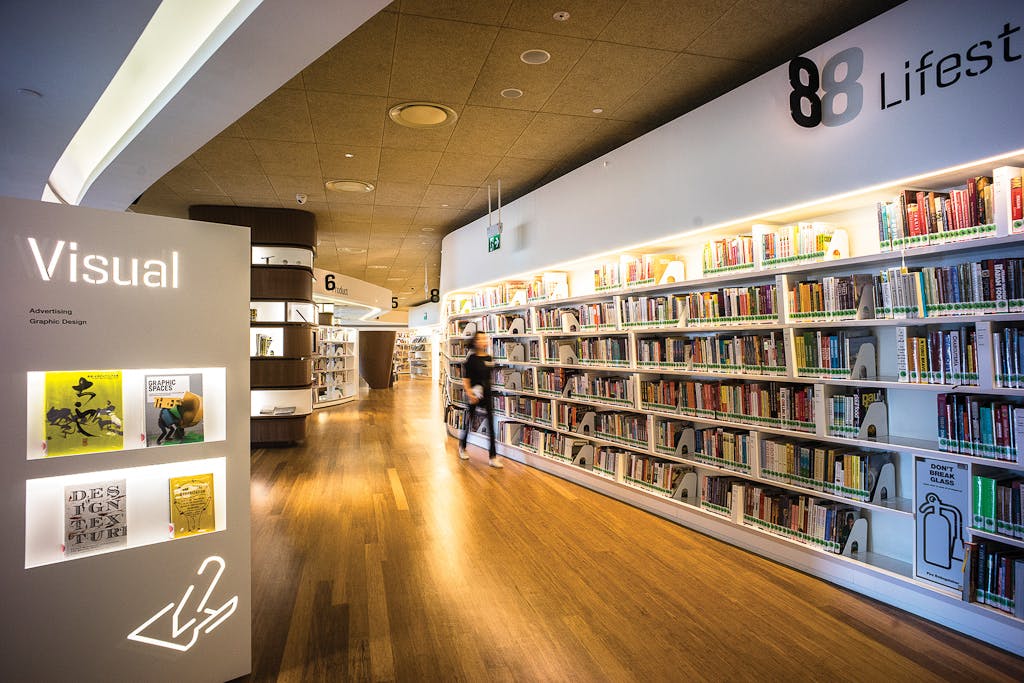 Library@orchard is located a 7-minute drive away from Sculptura Ardmore. Situated on Level 5 of Ngee Ann City, this library can be a "literary refreshment" after a day of shopping. Featuring a collection size of approximately 100,000 titles, the library has numerous programme zones and designated display areas too. A unique browsing experience awaits you at library@orchard. The "book trees" allow you to browse books, magazines, and digital items according to a theme and notable personalities. 
Places of Worship Near Sculptura Ardmore
You can find Bethany Church on Scotts Road just a short walk away from Sculptura Ardmore.  The church offers services in multiple languages and for different age groups. Water baptism and pre-marriage class are also among the care and help provided by the church. 
Other than churches, you can find mosques such as Masjid Al-Falah and Masjid Istiqamah. Several temples can also be found around Sculptura Ardmore. Here is a list of places of worship near the condominium complex:
Indian Temple (500m)
Bethany Church (800m)
Church of Praise (1.3km)
Masjid Al-Falah (1.6km)
Cairnhill Methodist Church (1.8km)
Tong Sian Tng Temple (1.9km)
Sian Teck Tng Vegetarian Convent (2.3km)
Masjid Istiqamah KBRI Indonesia (2.3km)
Hospitals near Sculptura Ardmore
Rest assured that any medical assistance is well taken care of for Sculptura Ardmore residents. There are 3 full-facility hospitals within a 2-kilometre radius of the development, with Mount Elizabeth Hospital being the nearest one. The 345-bed private hospital operated by Parkway Health is located a kilometre away from Sculptura Ardmore. It specialises in cardiology, oncology, and neuroscience, among other tertiary services. Mount Elizabeth is also recognised as a multi-organ transplant speciality hospital.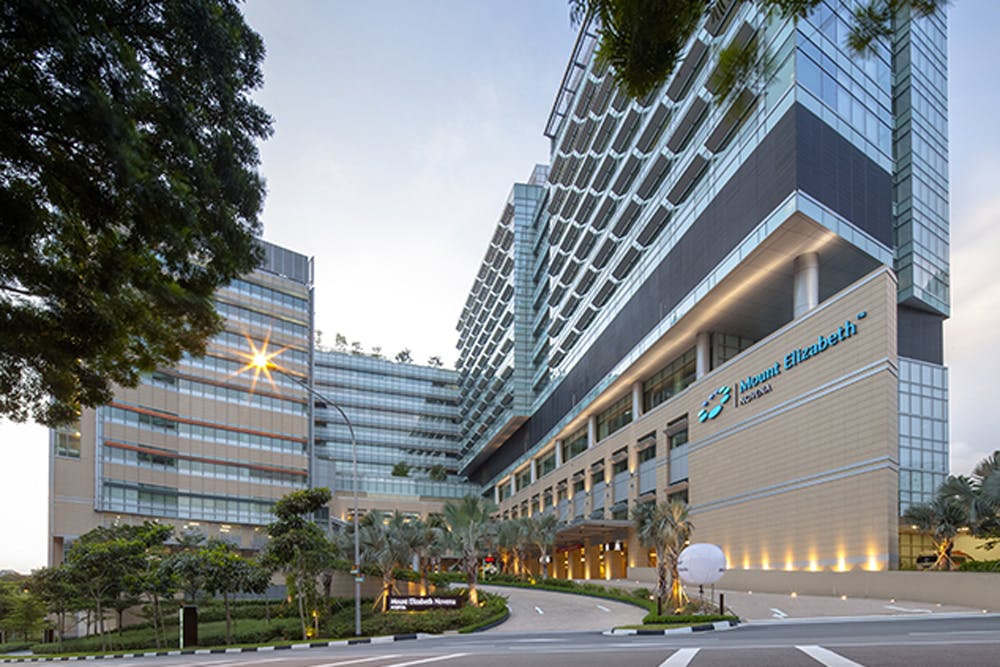 If you prefer smaller medical clinics to treat your conditions, there are also numerous options nearby. Here is a list of medical clinics close to Sculptura Ardmore:
Orchard Clinic & Surgery (450m)
Women's Clinic (450m)
All Derma Medical Clinic (500m)
Orchard Group Clinic (650m)
Newcastle Clinic (650m)
Tanglin Medical Clinic (700m)