Who's it suitable for?
Ardmore Park is a perfect choice for those who looking for:
An award-winning condominium in Newton
Penthouse units with private lift access
Full condo facilities, including a 2-storey clubhouse
Proximity to several popular schools  
Ardmore Park has one of the largest freehold condominium sites in a prime residential location in Singapore. Residents enjoy the tropical ambience Ardmore Park condo has to offer, thanks to the lush and matured landscape garden interspersed with sculptures and other ornamental works of art.
Ardmore Park condominium has received a number of awards, namely, the Landscape Industry Association of Singapore (LIAS) Gold awards in 2013 and 2019. It was also the first existing condominium to receive the Green Mark Award from the Building and Construction Authority (BCA) in 2011.
Facilities available at Ardmore Park include a large swimming pool, jacuzzi and children's pool, a fully equipped state-of-the-art gymnasium, two tennis courts, steam rooms, multi-purpose court, fitness corner, a children's playground, entertainment room, two function rooms with a fully equipped kitchen, and a barbeque pit.
Accessibility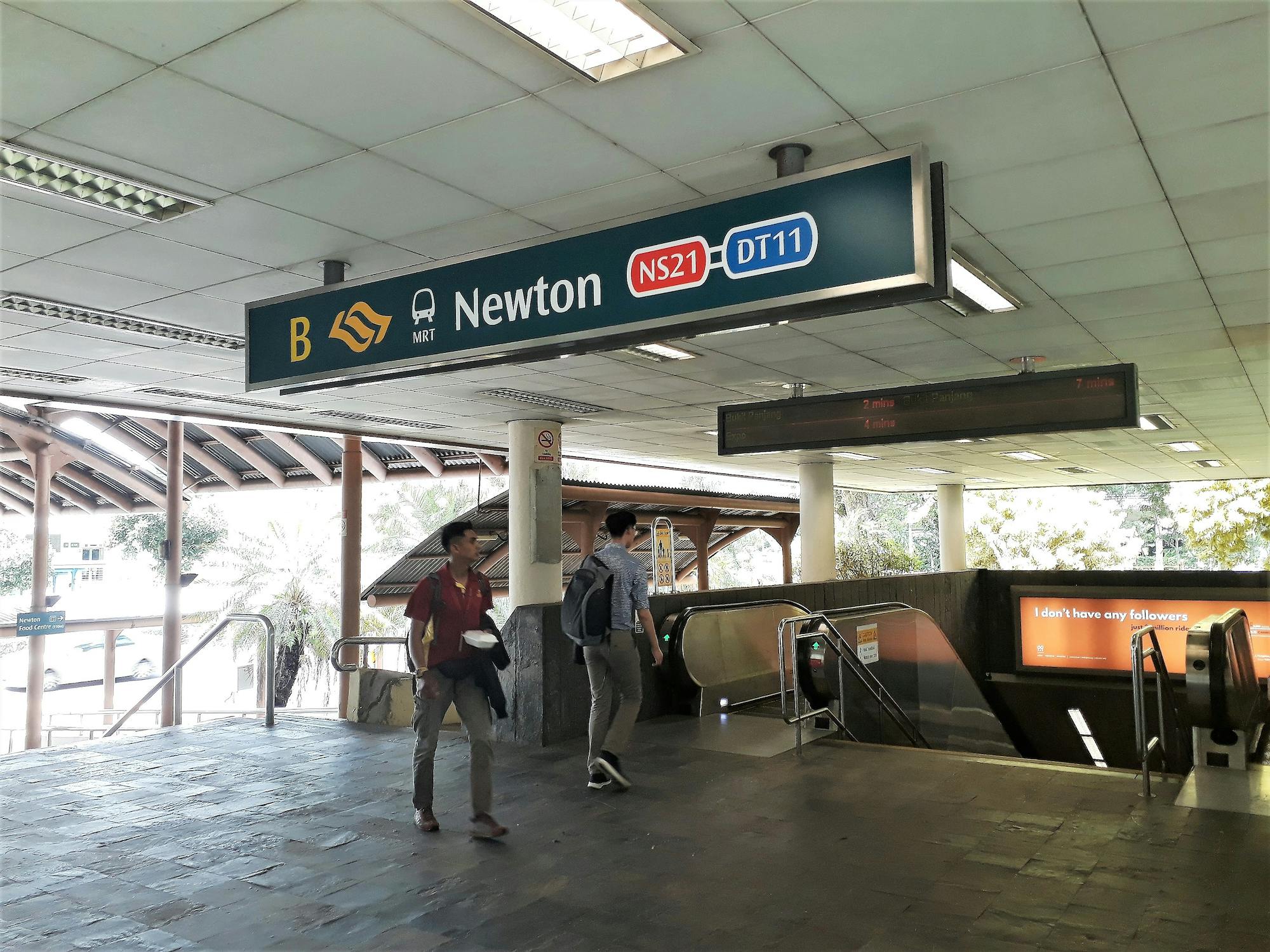 Located at 15 Ardmore Park, the nearest station from the condominium complex is Newton MRT – located approximately 1.3 kilometres away. It is an interchange for the North-South (NSL) and Downtown (DTL) lines. 
Three stops from Newton, you will reach Dhoby Ghaut MRT Interchange where the North-East Line and Circle Line are also accessible. Ardmore Park is also close to Orchard and Stevens MRT Stations. 
On the other hand, residents with private vehicles will also find it convenient to have major expressways such as the Central Expressway and the Pan Island Expressway nearby.
Nearby Amenities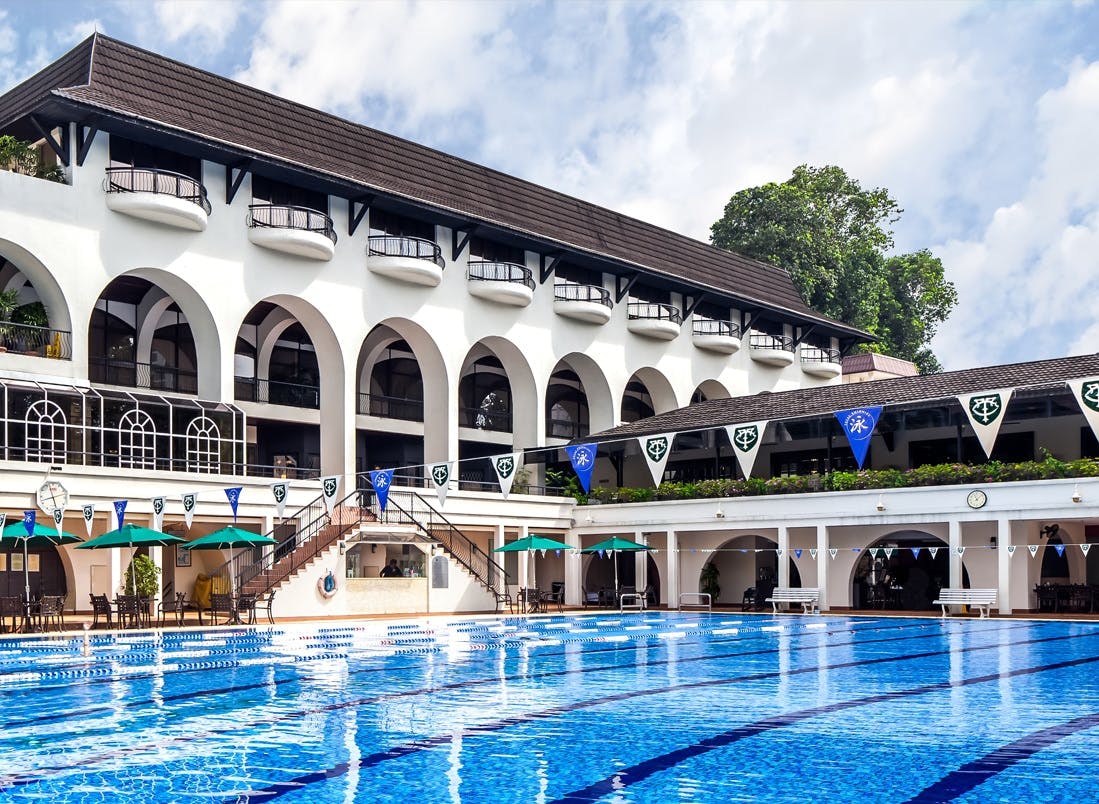 Although Ardmore Park itself provides many amenities, there are plenty of conveniences near the condo for other needs. It is within close proximity to the prestigious Tanglin and Nassim enclaves, steps away from the exclusive American and Tanglin Clubs, and only a 10-minute stroll to the premier retail and entertainment hub of Orchard Road. 
Schools Near Ardmore Park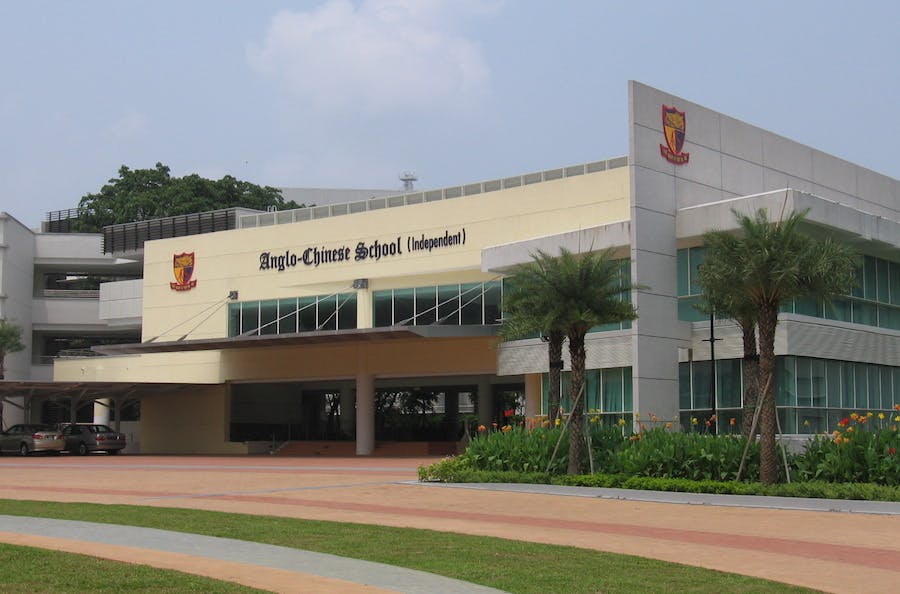 Parents wishing to enrol their children on international schools would be delighted to find many options around Ardmore Park. EtonHouse International School and Preschool are within a short stroll from the condominium complex. It is one of the popular international schools among local and expatriate families in Singapore. 
For those looking forward to securing a place in the primary balloting exercise, Ardmore Park condo is within a kilometre of the popular Anglo-Chinese School (Primary). Other popular schools nearby include Singapore Chinese Girls' Primary, Anglo-Chinese School (Junior), St. Margaret's Primary and St Joseph's Institution Junior. 
Shopping Centres Near Ardmore Park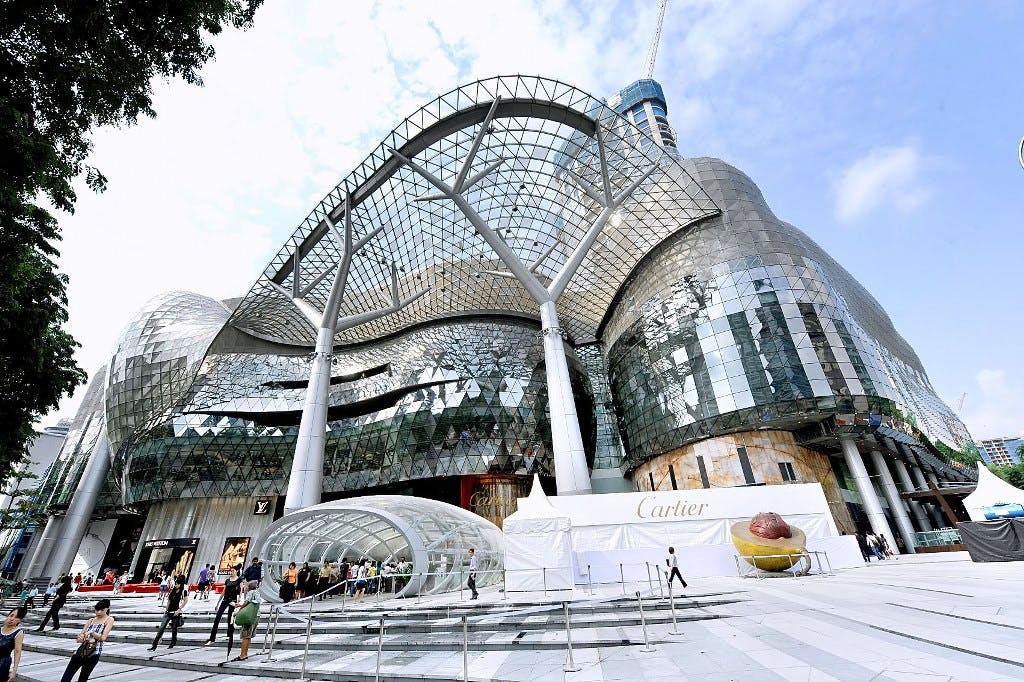 While Orchard Road offers you all kinds of shopping experiences, the nearest shopping mall to Ardmore Park is Tanglin Shopping Centre. Located a short walk away, Tanglin Shopping Centre is packed with exotic regional artefacts, antiques, artwork, carpets, unique home decor, and jewellery. You can literally spend days searching through Tanglin's extensive collection of old and precious items here. 
The mall, of course, also caters for fashion, supermarkets, medical and dental services, refreshing spas, and sought-after tailors including family-oriented enrichment classes and child care services.
Here is a list of shopping centres near Ardmore Park:
Tanglin Shopping Centre (700m)
Forum Shopping Mall (700m)
Orchard Towers (700m)
Delfi Orchard (750m)
Shaw Centre (750m)
Palais Renaissance (800m)
Far East Shopping Centre (850m)
Far East Plaza (1km)
Tanglin Mall (1km)
ION Orchard (1.4km)
Lucky Plaza (1.5km)
Wisma Atria (1.6km)
Paragon Shopping Centre (1.7km) 
Takashimaya Shopping Centre (1.8km)
Mandarin Gallery (1.9km)
Dining Near Ardmore Park
While it is a little bit hard to find hawker centres near Ardmore Park, you can still find plenty of options hidden amongst the shops in Orchard Road, from places to grab a hot great value lunch to some of the best fine-dining venues in the country. 
Les Amis, for example, is one of Singapore's most famous restaurants. It is located at Shaw Centre just a short walk from Ardmore Park. Serving up an inviting blend of classic and innovative French dishes, the restaurant is also known for an impressive wine list, with an in-house cellar valued at around S$5 million.
There are also a couple of popular Singaporean chains that offer Chinese menus with a good variety of dim sum if that is what your palate prefers. Din Tai Fung is one of the must-to-go Chinese restaurants in the Orchard neighbourhood. Since the restaurant won a Michelin star in Hong Kong, bear in mind that you will need to get in a long queue to get a taste! 
Lucky Food Centre might be the right place to go if you would like to get some hawker food instead. Located approximately a kilometre from Ardmore Park, this food centre is quite promising (and super affordable) despite its limited number of stalls. 
If you don't mind travelling a bit further, there are Newton Food Centre (1.6km) and Pek Kio Market & Food Centre (3.5km) which offer a wider selection of hawker favourites. 
Parks Near Ardmore Park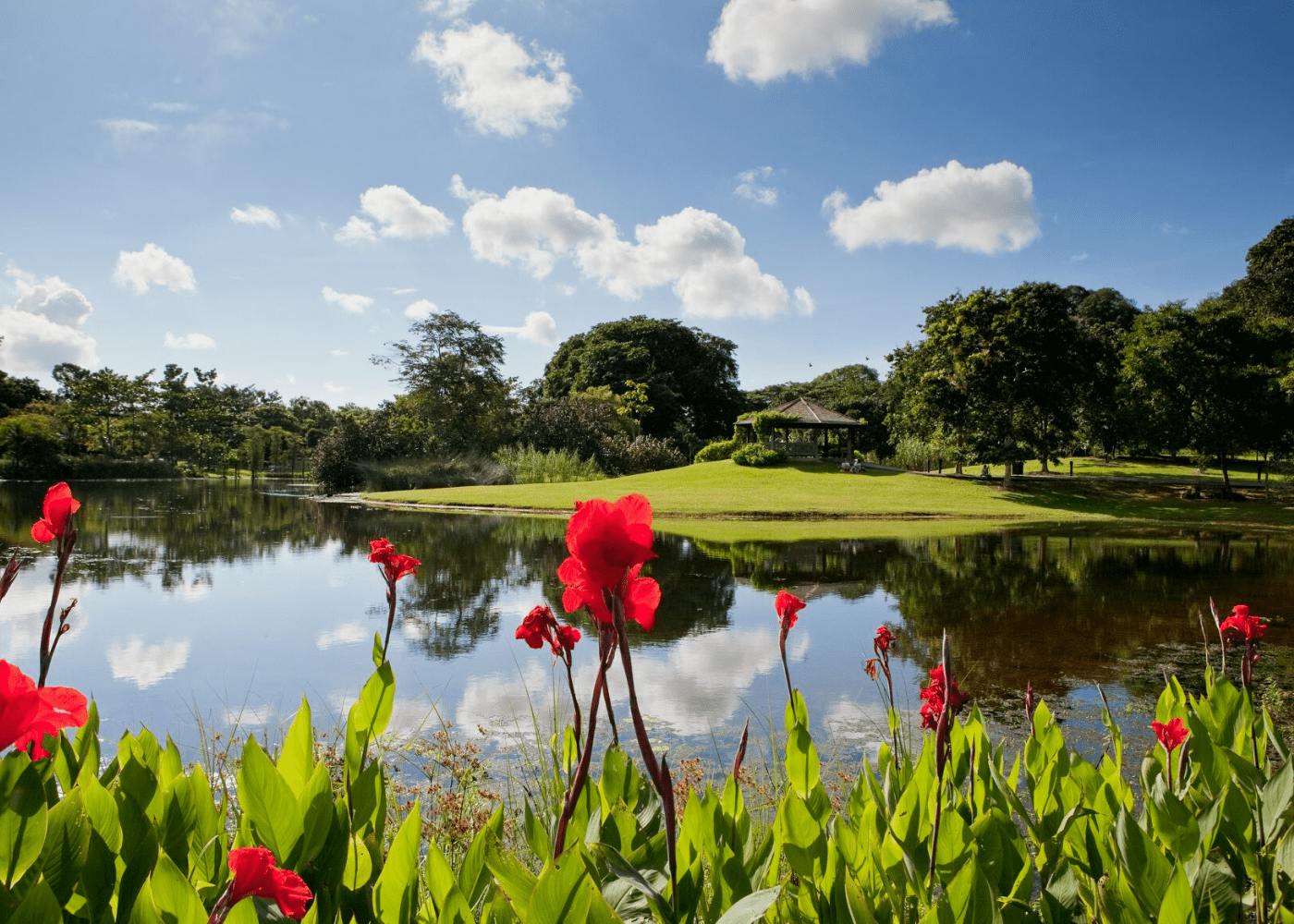 Singapore Botanic Gardens has always been a top favourite among recreational destinations in the country. It is a huge garden featuring many attractions with 5 gate entrances, and one of the gates is located on the nearby Nassim Road. It only takes approximately 7 minute's drive to get to the garden from Ardmore Park. 
One of the most famous attractions is the National Orchid Garden. It is where 1,000 species and 2,000 hybrids of orchids are out in full splendour. Stunning leafy arches, fountains framed by colourful orchids, and larger-than-life installations are the least you can expect when entering this garden. 
The whole 82-hectare area includes a rich variety of historic features, plantings, and buildings that demonstrate the development of the garden since its creation in 1859. Other than being a famous tourist destination, the garden has been an important centre for science, research, and plant conservation. 
Here is a list of parks and gardens near Ardmore Park:
Singapore Botanic Gardens Nassim Gate (1.8km)
Malcolm Park (1.9km)
Orchard Fountain Corner (2km)
Penang Road Open Space (2.5km)
Istana Park (2.7km)
Novena Park (3.2km)
Mount Emily Park (3.8km)
Libraries Near Ardmore Park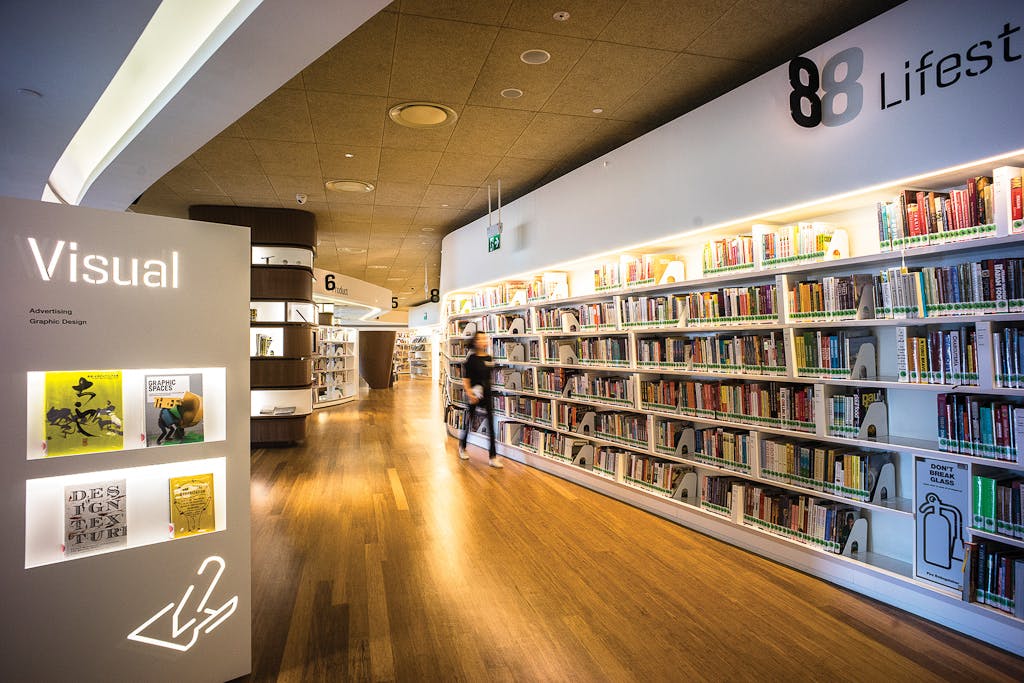 Library@orchard is located a 10-minute drive from Ardmore Park. It features a collection size of approximately 100,000 titles, designated display areas, and 3 programme zones. One of the unique features of library@orchard is its "book trees". 
The trees are integrated book displays that feature books, magazines, AV items and a digital display that highlights notable personalities and icons according to a theme. The 4 book trees on the library's upper level are tied to the People, Space, Product and Visual Design collection clusters. 
Places of Worship Near Ardmore Park
Bethany Church on Scotts Road is located near Ardmore Park. The ministry offers services for different age groups and in multiple languages. Water baptism and pre-marriage class are also among the care and help provided by the church. Other than churches, you can find mosques and temples too around Ardmore Park. Here is a list of places of worship near the condominium complex:
Indian Temple (850m)
Bethany Church (1.5km)
Church of Christ (1.6km)
Crossroads International Church (1.6km)
Victory International Church (1.6km)
Masjid Al-Falah (1.7km)
Masjid Ba'alwi (2.1km)
Sian Teck Tng Vegetarian Convent (2.9km)
Tong Sian Tng Temple (3.2km)
Hospitals Near Ardmore Park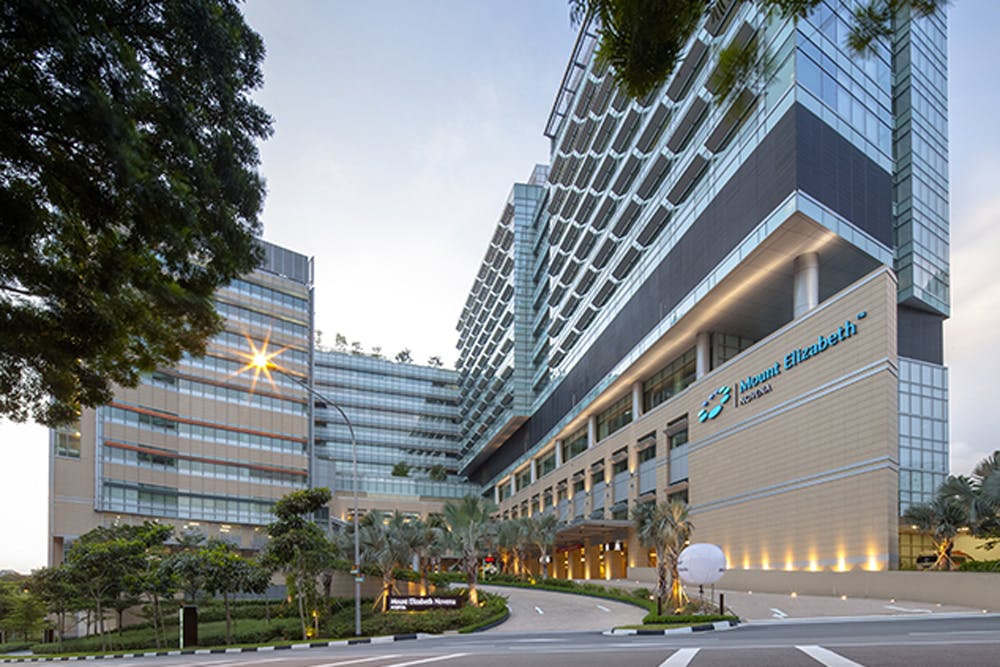 There are at least 3 full-fledged hospitals within a 2-kilometre radius of Ardmore Park. The nearest one is Mount Elizabeth Hospital. It is a 345-bed private hospital operated by Parkway Health. The hospital specialises in cardiology, oncology, and neuroscience, among other tertiary services. Mount Elizabeth is also recognised as a multi-organ transplant speciality hospital. 
The other hospital close to Ardmore Park is Gleneagles Hospital (1.6km) and the closest public hospital is Tan Tock Seng Hospital in Novena With numerous options for 24-hour medical facilities nearby, residents are well taken if they need medical assistance. 
However, if you prefer smaller clinics to treat your medical conditions, here is a list of medical clinics close to Ardmore Park:
Orchard Clinic & Surgery (600m)
Tanglin Medical Clinic (650m)
Orchard Group Clinic (850m)
Healthsprings Medical Clinic (950m)