Quick facts about Sky Eden@Bedok
1. Sky Eden@Bedok is the first new launch project in Bedok Central in over 10 years 
As the first new launch condo in Bedok Central in over 10 years, we expect Sky Eden@Bedok to generate a lot of interest from buyers. The last new launch condo in Bedok was Bedok Residences which launched in 2011 and TOP-ed in 2015. 
In neighbouring Tanah Merah, the last new launches were Grandeur Park Residence in 2017, Urban Vista and The Glades in 2013 and eCO in 2012. 
2. There will be a sky garden on every floor
One of the main highlights of Sky Eden@Bedok is that there's a sky garden on every floor. These are meant to provide a peaceful abode and a green space for residents amid the bustling Bedok Central neighbourhood.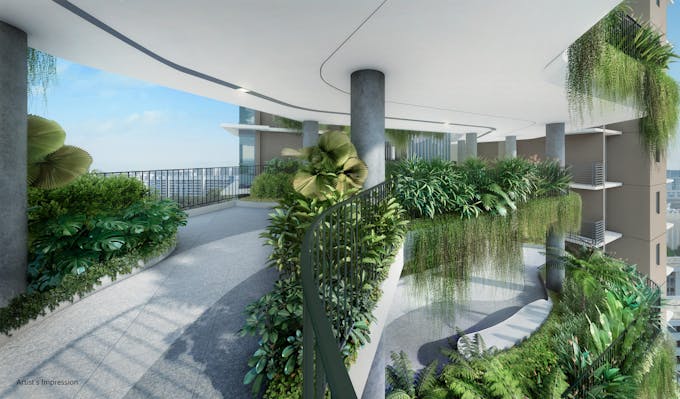 Artist's impression of Sky Eden@Bedok's sky gardens
As URA regulations require projects to have at least 40% greenery in their developments, many new launch condos have been very creative in constructing green spaces within their compounds. Recently, enchanté in Newton also had a similar concept of 6 unique sky gardens on alternate floors, each with a different theme and concept. 
We'll elaborate more on the sky gardens in the Facilities section below.
3. Near to several reputable primary schools in Bedok
Sky Eden@Bedok is a great option for young families as there are plenty of primary schools in the vicinity. If you're participating in the primary schools balloting exercise, Red Swastika School, Opera Estate Primary, Yu Neng Primary, Fengshan Primary and Bedok Green Primary are within a 1km radius. 
Temasek Primary, St. Stephen's School, St. Anthony's Canossian Primary and Damai Primary are within a 2km radius. 
Other popular schools in the vicinity are Anglican High School, St. Anthony's Canossian Secondary School, Temasek Junior College and Temasek Secondary School. 
4. Mixed-use development 
There will be 12 commercial units on the ground floor of Sky Eden@Bedok. While 12 commercial units might not be a lot, it will still be convenient for residents as they can have some F&B options or grocery stores at their doorstep.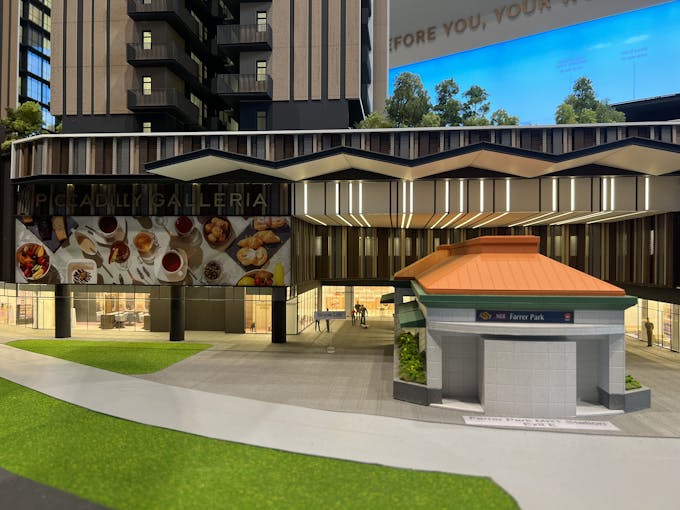 Showflat model of Piccadilly Grand
We've seen several mixed-use developments in the past year, and they have performed pretty well during their sales launches. Both Piccadilly Grand and Canninghill Piers sold 77% on their launch weekends. Boutique condo Atlassia (which has retail stores on its ground floor) also moved almost 50% of units on its launch weekend. 
Hence, there's demand for mixed-use developments and Sky Eden@Bedok meeting its supply in Bedok. Upcoming mixed-use developments are Sceneca Residence in neighbouring Tanah Merah and Lentor Modern, which is integrated with Lentor MRT station. 
P.S. Find out more about Sky Eden@Bedok by clicking on the "Enquire Now" button. Showflat previews are still open.