About Sundance Vista
Sundance Vista is a freehold condominium in the highly coveted Geylang neighbourhood (District 15). Developed by Jacksonville Pte Ltd, the 5-storey condominium is located at 111 Koon Seng Road with only 16 exclusive units for sale. 
Sitting near Joo Chiat and Katong, Sundance Vista enjoys unbridled access to scrumptious delights and a whole range of doorstep amenities. Along with its walking distance to landmark beaches and a good number of reputable schools nearby, Sundance Vista is also the ideal city fringe abode for anyone who appreciates the suburban, laidback lifestyle.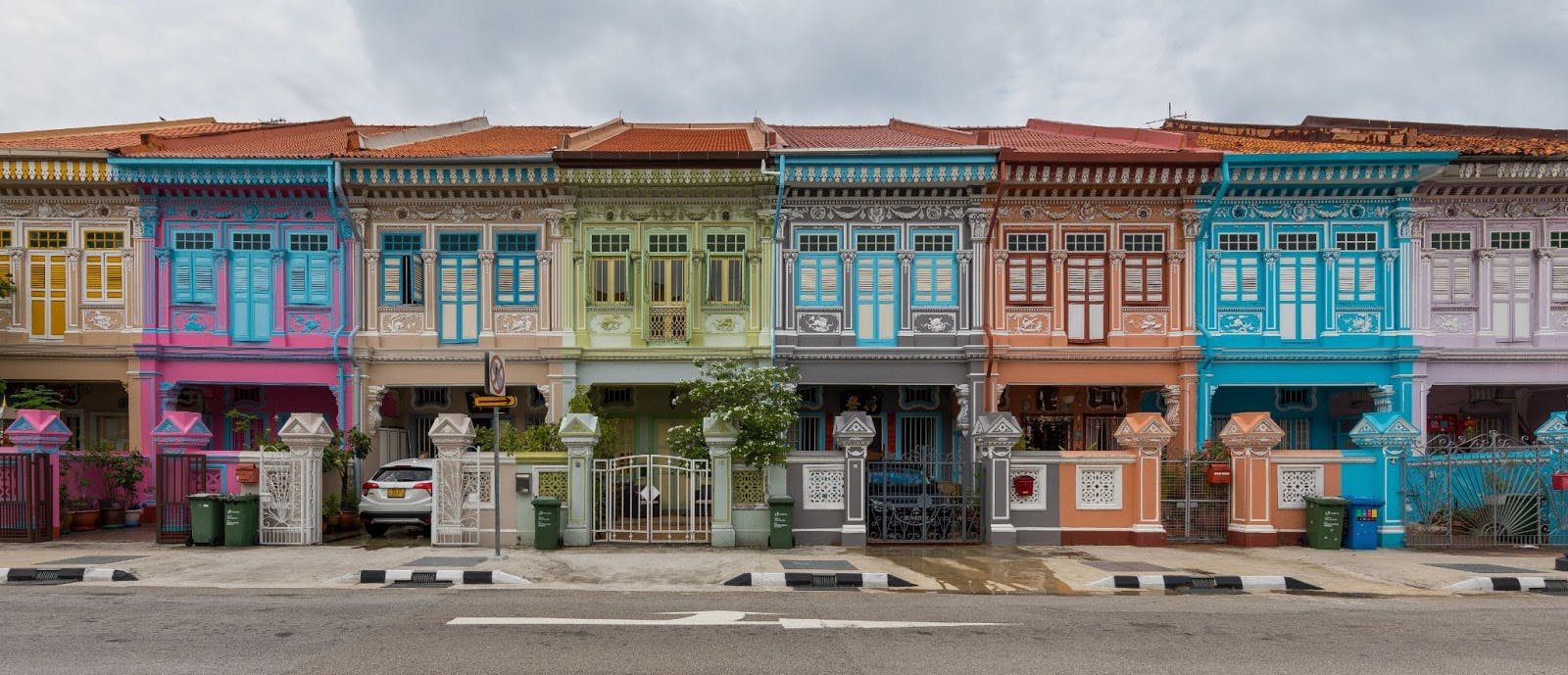 City Fringe Convenience at Sundance Vista
Sundance Vista is city fringe living at its finest, where residents can enjoy the serenity and privacy of its locale without compromising on accessibility. The property may be tucked away from the main streets, but a well-connected public transport network ensures that its residents will always travel with convenience and ease.
A 4-minute walk will take Sundance Vista residents to the nearest bus stops, which have direct bus services to Eunos and Paya Lebar MRT stations. There is also a direct bus service to the future Marine Parade and Marine Terrace MRT stations on the Thomson-East Coast line come 2023, further enhancing travel options for residents.
Sundance Vista's close proximity to the CBD, Airport and Paya Lebar Business District makes the daily commute an ease. Located adjacent to Still Road, residents will have quick access to two major expressways - East Coast Expressway (ECP) and Pan Island Expressway (PIE). With ECP, a 15-minute car ride is all it takes to reach Downtown and Tanjong Pagar CBDs. 
Alternatively, residents can reduce their carbon footprint by taking a short bus ride to Eunos MRT station and then switching to the East-West Line for an 18-minute direct train route to Tanjong Pagar MRT station.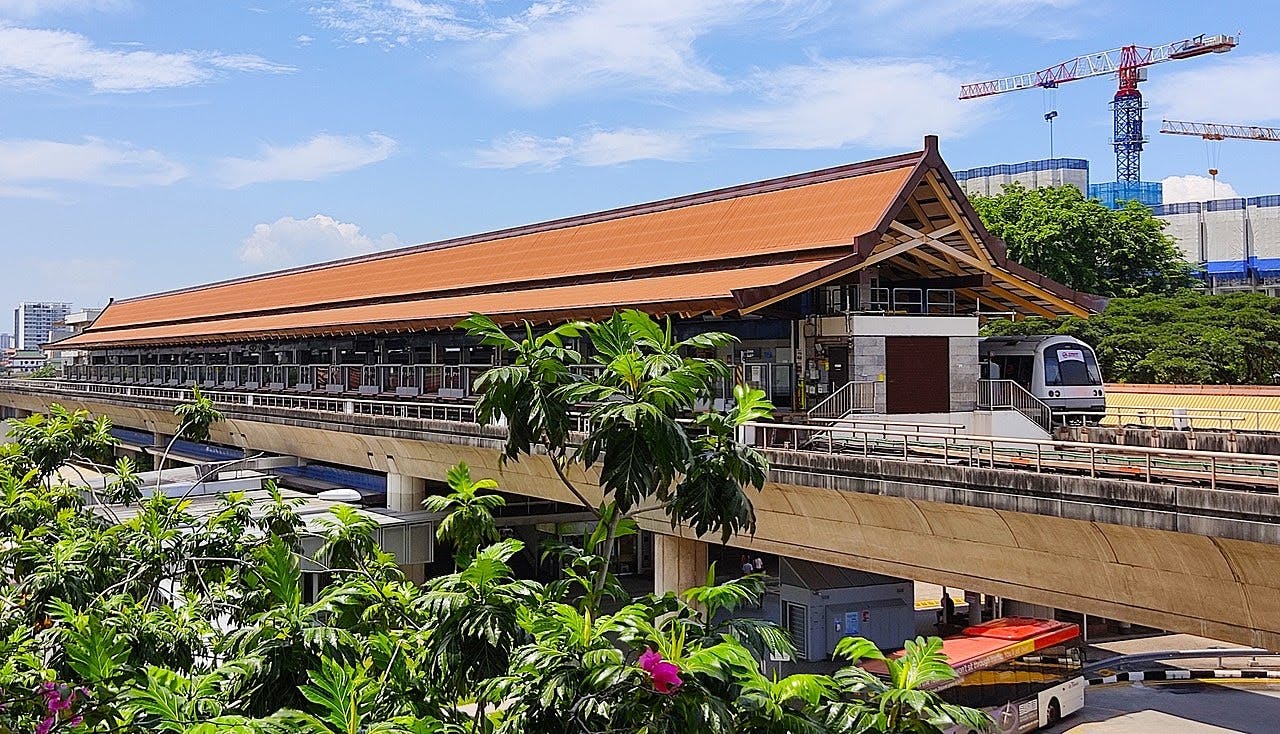 Sundance Vista - Amenities at your Fingertips
At Sundance Vista, residents are never further than a short walk to the nearest amenity. It will also become a weekly treat to walk down Koon Seng Road, with its gorgeous stretch of peranakan houses that have become an iconic landmark for the Joo Chiat neighbourhood. 
Past the tourist attraction, residents will find independent gourmet grocery stores along Joo Chiat Road, such as The Cheese Shop and Ginkakuji Onishi - a Japanese butchery, as well as an express Giant supermarket. Joo Chiat Road is also lined with various amenities like pet shops, laundromat, clinics and dining outlets.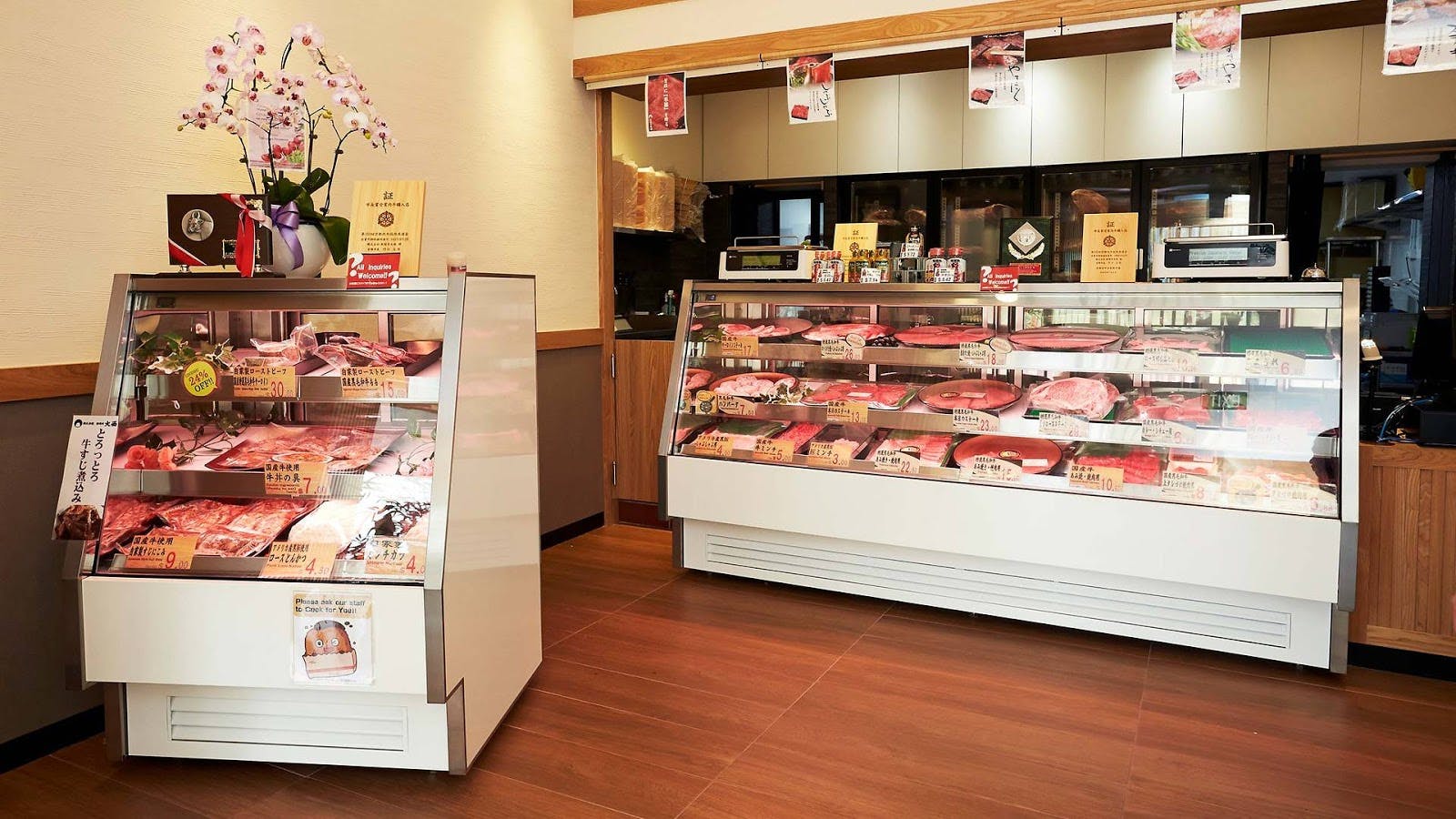 The shopping malls and amenities of Katong are also within easy reach of Sundance Vista residents. The malls include i12 Katong, Katong Square, Katong V and The Odeon Katong, and they offer lots of dining, lifestyle and educational establishments that will surely meet residents' needs.
For those who prefer mega shopping malls, there's the option of Parkway Parade at Marine Parade or the trio of malls at Paya Lebar Central. Both locations are only a 6-minute drive from Sundance Vista, and have large supermarkets and plenty of shopping and leisure choices.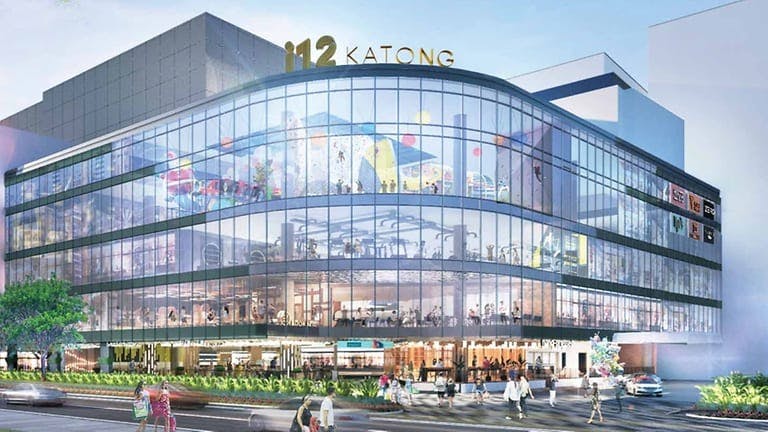 Sundance Vista - The Best of Both Worlds 
Sundance Vista is where the best of both worlds collide - and we're talking about an abundance of good food and green spaces. 
Surrounded by renowned cafes and restaurant establishments along Joo Chiat and East Coast Roads, Sundance Vista residents are treated to every cuisine imaginable - from hipster brunches and craft beers to local delights and the best Vietnamese food in Singapore. And the best part is that it's all within walking distance from Sundance Vista! 
For residents with a local-oriented palette, Dunman Food Centre is only a 7-minute walk away. The hawker centre is extremely popular among locals, with many leaving positive reviews for the rojak and wonton mee stalls.
With a pet-friendly environment, residents will find plenty of eateries that permit pets as well as parks for pets to mingle. An enclosed Dog Run park is located 4 minutes from Sundance Vista, making it the perfect destination for pet play dates and off-leash play. Though small, it's a popular park for many like-minded pet owners to socialise during evenings and weekends.
Sundance Vista residents who are fitness and nature enthusiasts can head over to the nearby East Coast Park, where an amazing range of recreational activities await. East Coast Park's long, panoramic coastline makes it the ideal place to jog, cycle and rollerblade. Plenty of families spend their downtime here fishing and having BBQs. Other attractions include the revamped Marine Cove Playground and Singapore Wake Park for water-centric sports.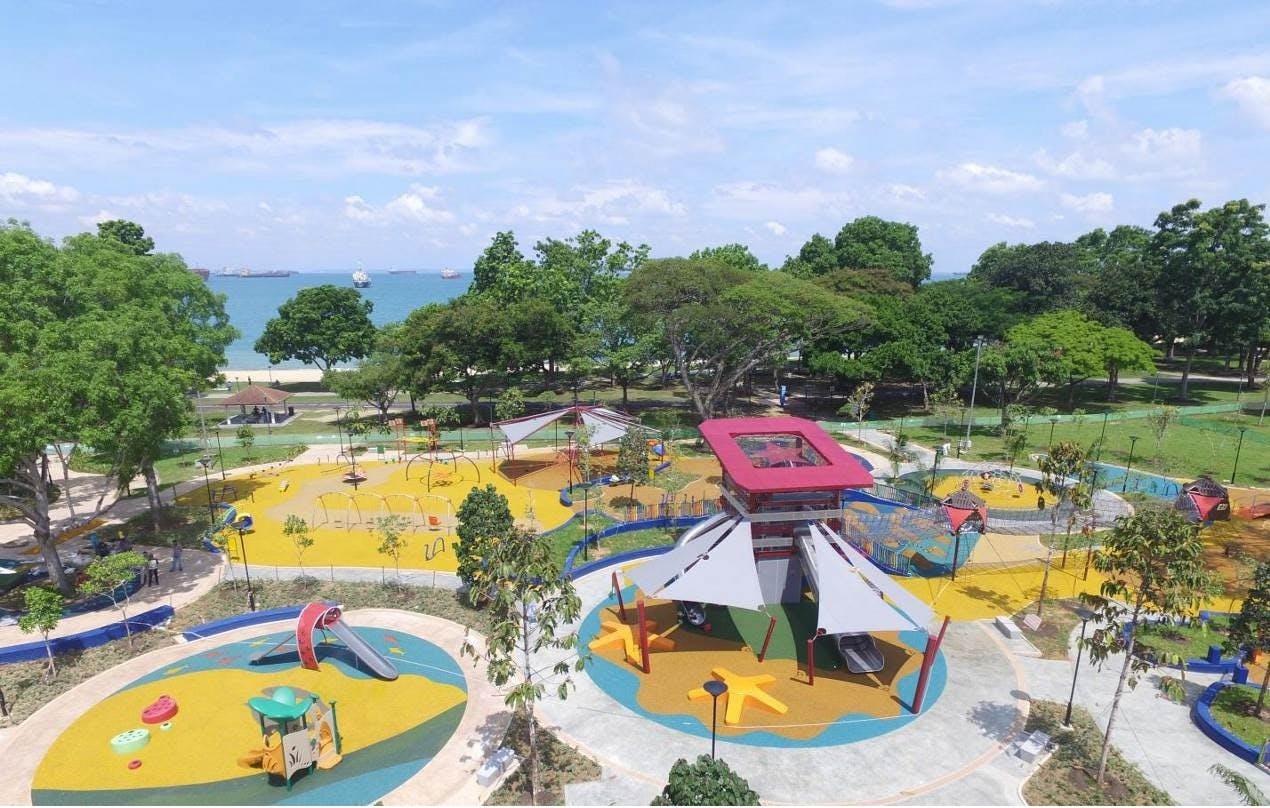 Schools near Sundance Vista
The local schools near Sundance Vista are ranked high and are hot choices amongst parents. Leverage Sundance Vista's strategic location to ensure that your children are enrolled in their first choice school. There's also many international schools to choose from and with Sundance Vista's extensive public bus network, parents are assured that the commute to school will be a seamless and short one.
Some of the top local schools near Sundance Vista include Tanjong Katong Primary School, Haig Girls' School, Tanjong Katong Girls' School, Victoria School and Chung Cheng High School.
List of Schools near Sundance Vista
Preschools:
Kinderland Preschool @ Marine Parade
Pat's Schoolhouse Katong
Rosemary Hall Montessori Katong Childcare
Shaws Preschool @ Katong Post
Shaws Preschool @ Mountbatten Road
United World Preschool
Primary Schools:
CHIJ Katong (Primary)
Eunos Primary School
Geylang Methodist School (Primary)
Haig Girls' School
Kong Hwa School
Maha Bodhi Primary School
Ngee Ann Primary School
Opera Estate Primary School
Tao Nan School
Tanjong Katong Primary School
Telok Kurau Primary School
Secondary Schools:
Broadrick Secondary School
CHIJ Katong Convent
Chung Cheng High School (Main)
Dunman High School
Geylang Methodist School (Secondary)
Manjusri Secondary School
Tanjong Katong Girls' School
Tanjong Katong Secondary School
Victoria School
International Schools:
Canadian International School
Etonhouse International School Broadrick
Gig International School
Global Indian International School
Nexus International School
One World International School
Rosemount International School