Who's it for?
The Cape is a perfect choice if you are:
Looking for a freehold development located in the prime Amber Road 
Parents wishing to have top schools such as Tao Nan School and Ngee Ann Primary School nearby for their children 
Keen to live within walking distance of East Coast Park
A daily commuter counting on Amber and Marine Parade MRT along with the Thomson–East Coast Line (TEL)
Accessibility
The Cape condominium is strategically located near two stations on the Thomson-East Coast Line (TEL) - Amber and Marine Parade MRT stations. There is also a bus stop in front of The Cape to take residents to nearby stations such as Dakota MRT along the Circle Line (CCL). Moreover, The Cape is well-served by major expressways, including the East Coast Parkway (ECP), which provides you with an easy link to the new Terminal 3 at Changi International Airport.
Nearby Amenities
Being in the vicinity of Marine Parade and Katong, The Cape condominium complex is just a short walk away from East Coast Park, Katong V, and Parkway Parade shopping centre. On top of that, plenty of dining and recreational facilities, as well as transport modes and top schools, are available nearby.
Schools Near The Cape
Numerous educational institutions of all levels nearby may be the reason why The Cape can be a really good home for families. You can find preschools and kindergartens near The Cape, as well as girls' schools, international schools, and private schools.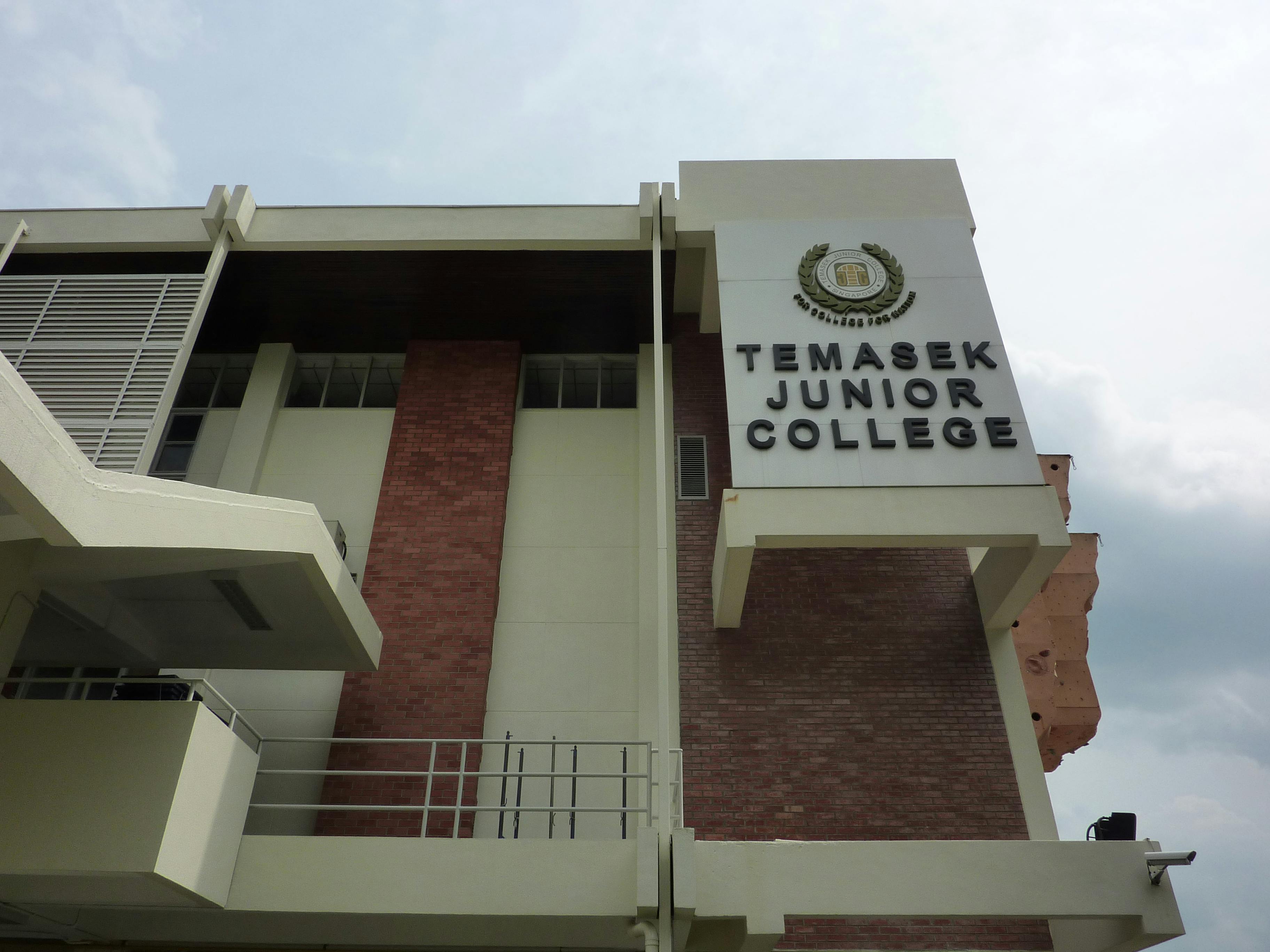 Furthermore, higher education such as Temasek Junior College is only a short drive away from the condominium, offering families a whole package when it comes to children's education. Here is a list of schools near The Cape within a radius of 2 kilometres:
Zhicheng Private School (650m)
Shaws Preschool @ Mountbatten Road (650m)
Sam Kiang School (800m)
RG Channel Future School (850m)
KJ Lim Tutorial School (850m)
United World Preschool (850m)
Tanjong Katong Primary School (900m)
Canadian International School Singapore (1.1km)
Tao Nan School (1.2km)
Singapore Gujarati School (1.3km)
St Hilda's Kindergarten (1.3km)
Saiva Samaya School (1.4km)
CHIJ Katong Primary (1.6km)
Tanjong Katong Girls' School (1.6km)
Haig Girls' School (1.8km)
Ngee Ann Primary School (2km)
Shopping Centres Near The Cape
How does it feel to have numerous popular shopping malls in East Singapore within walking distance from your home? The Cape condominium offers that kind of experience! The Cape is a 3-minute walk to Parkway Parade shopping mall and about a 10-minute walk from the Katong area with its numerous eateries and shophouses.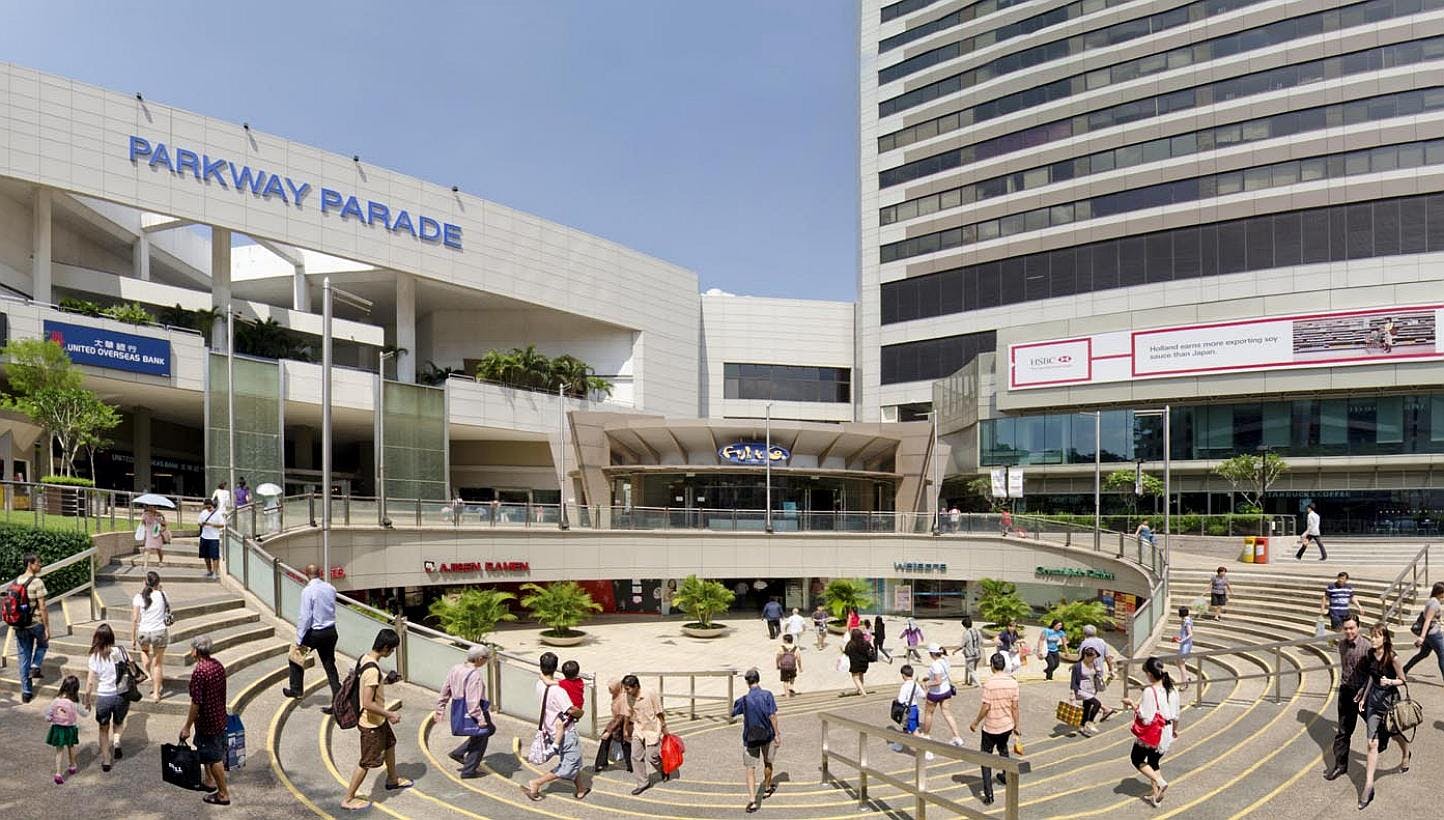 Being one of Singapore's biggest suburban malls, the seven-storey Parkway Parade has over 250 stores to cater to your needs. Several major tenants include Best Denki, FairPrice Xtra, Food Republic, Harvey Norman Superstore, and Cathay Cineplex. Do however check out the mall's respective website for the latest list of the stores there. Here is a list of shopping centres around The Cape condominium:
Parkway Parade (300m)
Katong Shopping Centre (550m)
Katong V (850m)
I12 Katong (1km)
Katong Point (1.2km)
Katong Plaza (1.4km)
Hawker Centres Near The Cape
The nearest hawker centre from The Cape is located in Marine Parade Central, just beside Parkway Parade. With this hawker centre just a stone's throw away from your home, looking for some good and affordable delicacies is not a problem for The Cape residents. One of the famous stalls in Marine Parade Central Market and Food Centre is Kun Ji Duck Rice and Porridge, which serves succulent braised duck.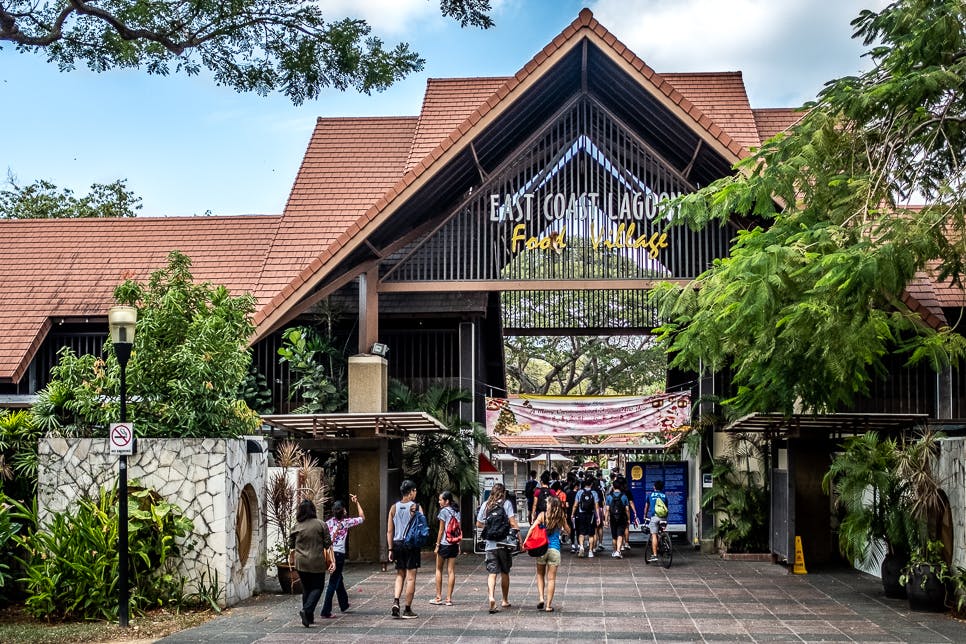 Apollo Fresh Cockle Fried Kway Teow, D'Authentic Nasi Lemak, and Tian Kee Carrot Cake are several others that are worth queuing for. There is still a lot to explore when it comes to food in the East. East Coast Lagoon Food Village, one of many favourite food centres in Singapore, is only a short drive away from The Cape. Here is a list of food centres near The Cape condominium for your reference:
84 Marine Parade Central Market (650m)
Dunman Food Centre (1.5km)
50A Marine Terrace Market (2.4km)
Blk 4A Jalan Batu Hawker Centre (3.2km)
Old Airport Road Food Centre (3.4km)
East Coast Lagoon Food Village (6km)
Parks Near The Cape
The full East Coast Park experience awaits every resident of The Cape condominium–so many attractions on a silver platter! In this 15-kilometre stretch of beach, rest assured you will never run out of things to do. For instance, cycling is always on the menu because of the flat terrain of the park.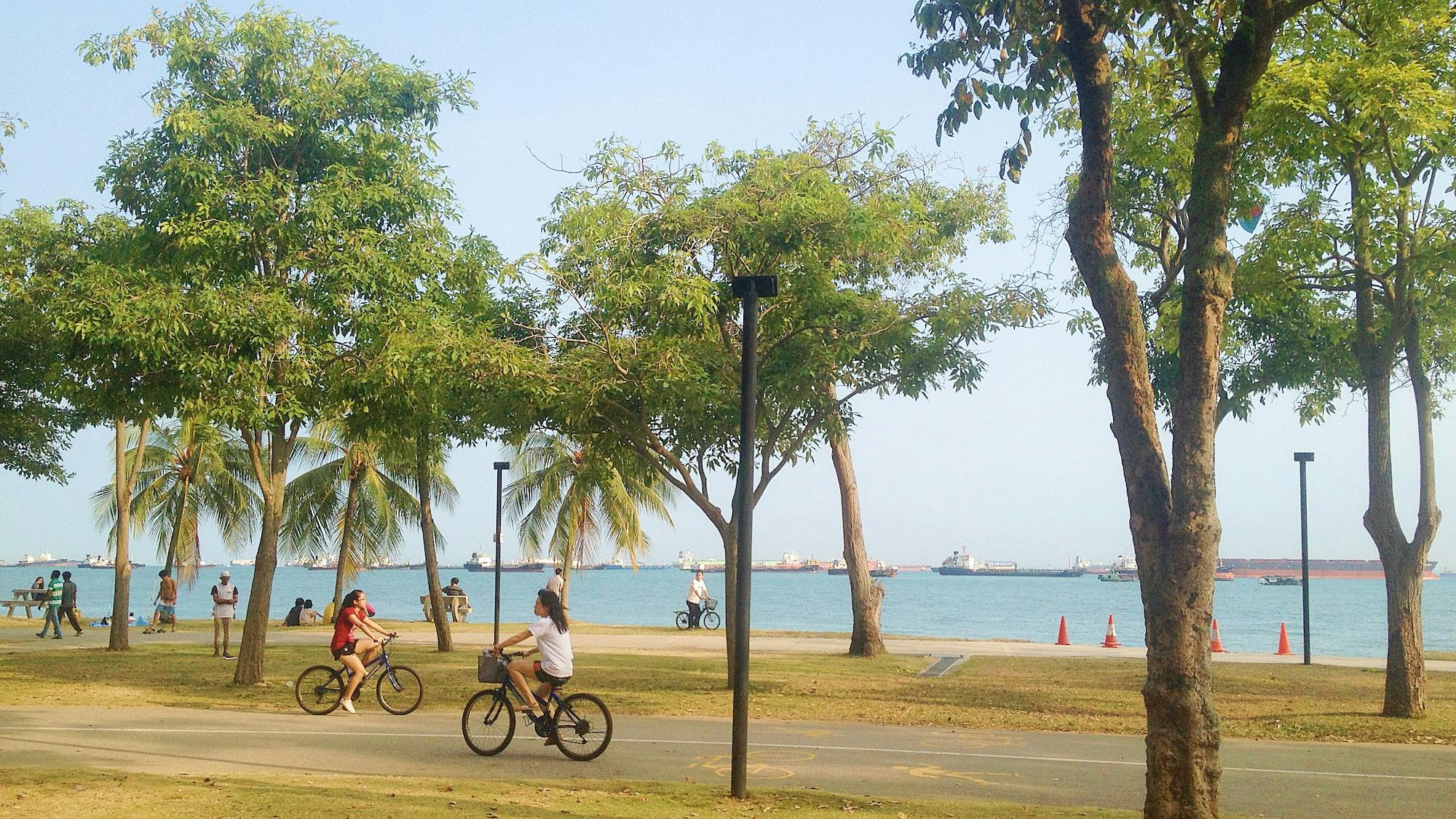 The sandy beach, on the other hand, is ideal for some family fun. The areas near the Lagoon and opposite Parkway Parade might offer you the best sand-filled attractions kids can enjoy. There are even sand-castle building materials for rent if you forgot to bring one.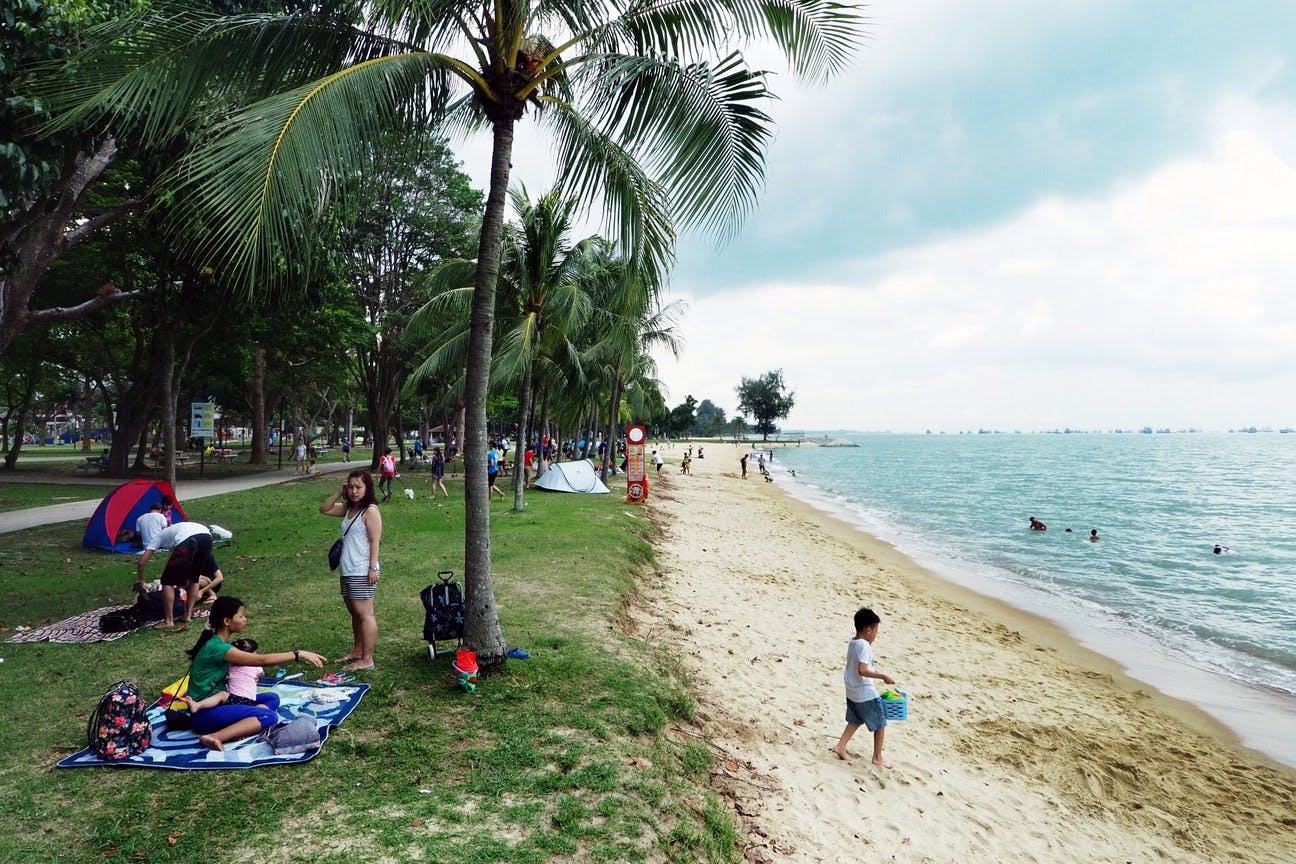 As for the adrenaline junkies, grab a paddle and hit the water!  Aloha Sea Sports Centre, located near The Lagoon, offers windsurfing and stand up paddling (SUP) courses from beginner to advance levels. You can also rent the equipment if you want to go by yourself. 
East Coast Park is not the only place you can go if you want to see some greenery. There are other options if you prefer smaller and quieter neighbourhood parks. Here are some neighbourhood parks around The Cape condominium:
Marine Parade Road Park (1.1km)
Ceylon Road Interim Park (1.5km)
Koon Seng Park (1.7km)
Carpmael Park (1.8km)
Joo Chiat Terrace Park (2.2km)
Telok Kurau Park (2.9km)
Libraries Near The Cape
The Cape condominium is also located close to the Marine Parade Public Library within the community building. Residents who are regular patrons will get convenient access because the library is only a kilometre away. With a floor area of 3,700 square meters and a collection of 214,000 items, you can find almost anything here. Popular fiction, magazines, award-winning books for children and health/lifestyle reads are the favourites.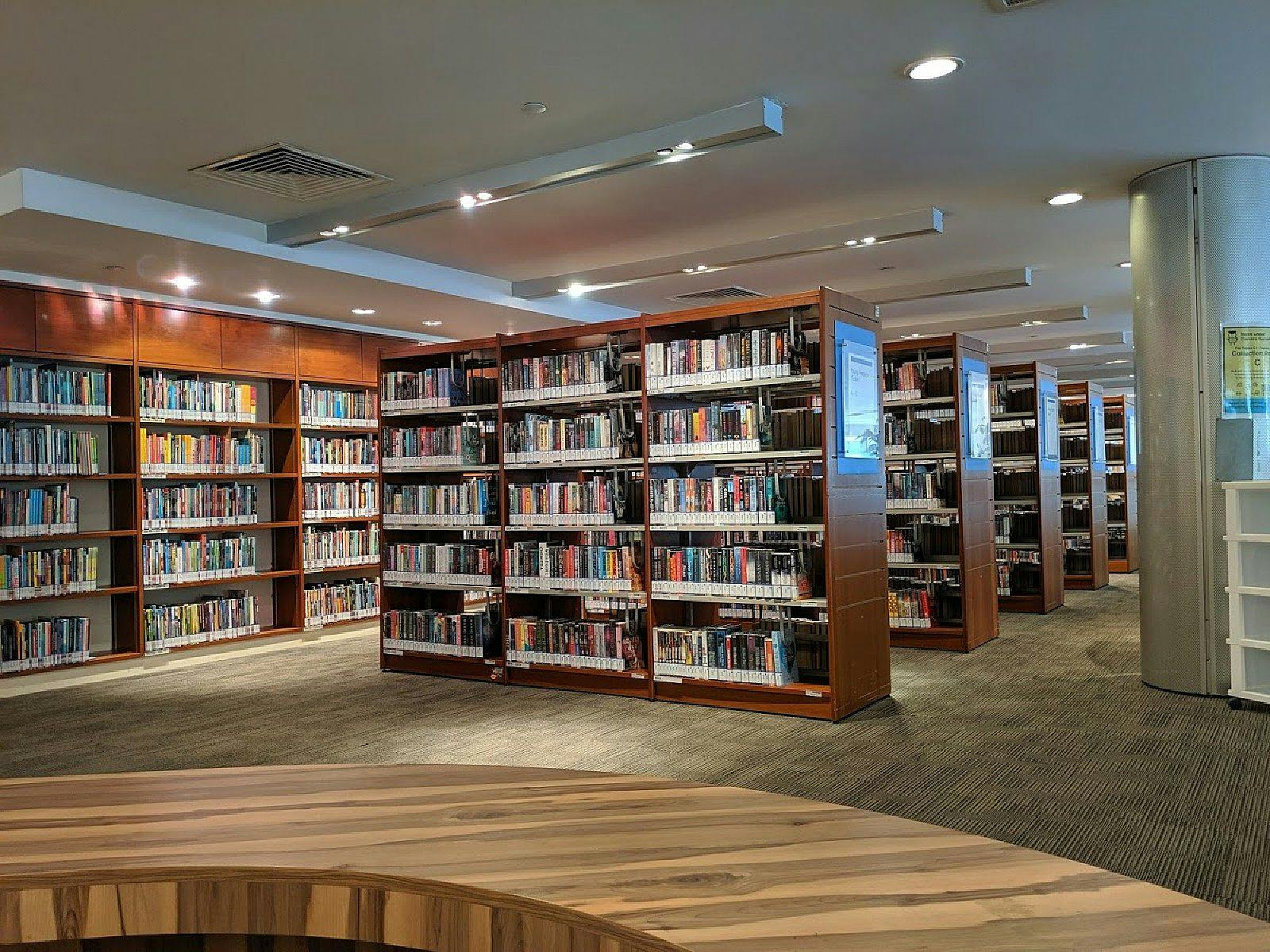 Apart from the library, the Community Building also houses the Marine Parade Community Club and a theatre company, The Necessary Stage. The library liaises with its two other neighbours in designing programmes for Marine Parade residents. Resources and facilities such as the auditorium and meeting rooms are shared amongst the three institutions.
Places of Worship Near The Cape
Within a two-kilometre radius, you can find churches, mosques, and Buddhist and Hindu temples serving the community around The Cape and Marine Parade generally. The nearest one, the Church of Singapore, has been around since the '60s and now has over 4,000 members worshipping in 15 different weekly services.  The Church of Singapore's congregation is a diverse mix of young people and elderly folks, making it a kind of family-centric church that caters for all generations. 
Here is a list of other places of worship near The Cape:
Church of Singapore (700m)
Faith Community Baptist Church (800m)
Cornerstone Community Church (800m)
Harborlight Church (950m)
Sri Senpaga Vinayagar Temple (1km)
St Hilda's Church (1.2km)
Toong Chai Presbyterian Church (1.2km)
Buddhasantidhamma Temple (1.5km)
Kuan Im Kuan Ti Kong Temple (1.7km)
Masjid Khalid (2km)
Taha Mosque (2km)
Hospitals Near The Cape
In times of health emergencies, residents of The Cape should not be worried because Parkway East Hospital is located nearby. Located approximately 2.5 kilometres away, Parkway East is a full-facility private hospital with a 143-bed capacity. It provides 24-hour general and acute care, as well as a comprehensive range of clinical specialities and sub-specialities.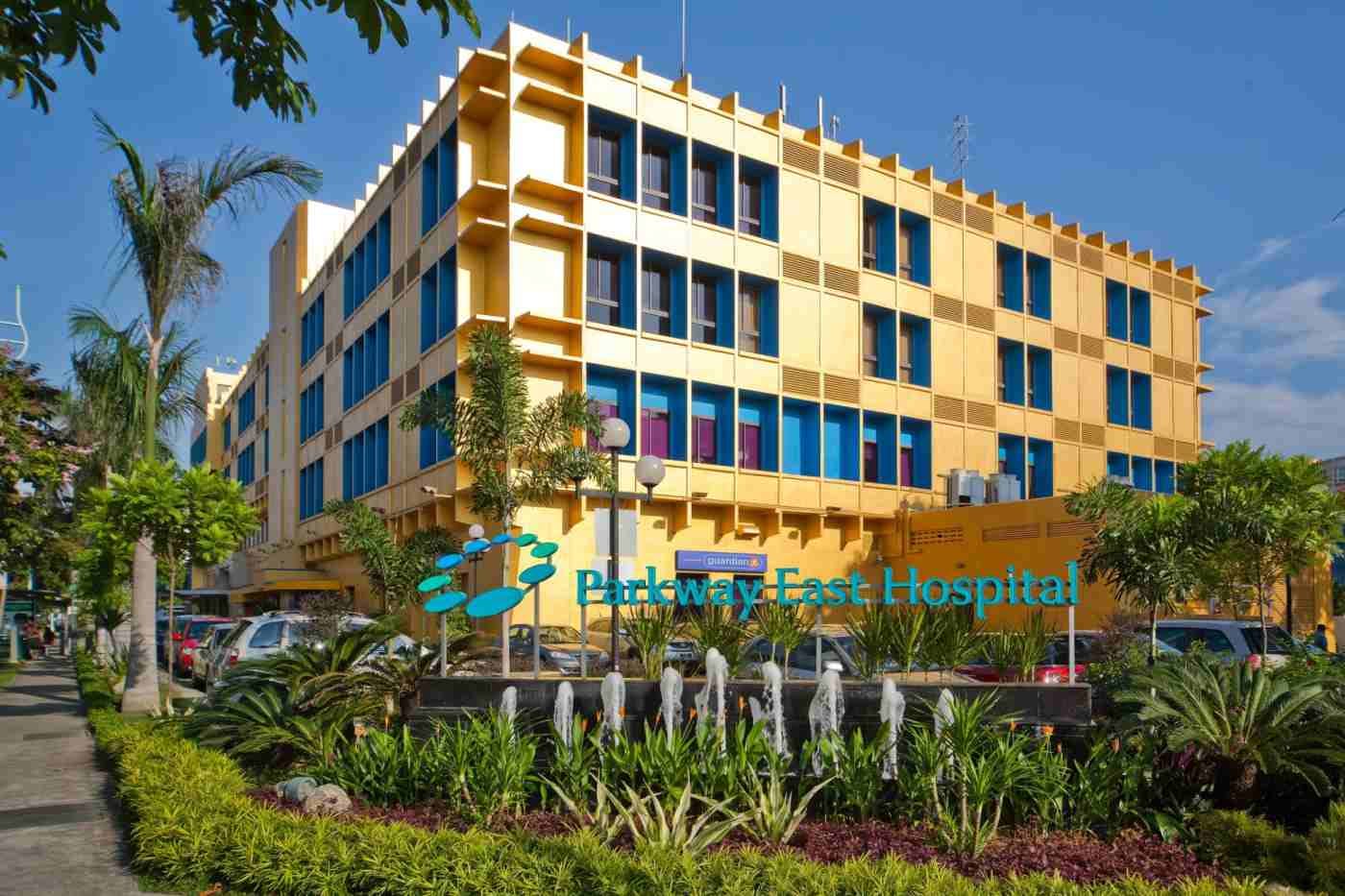 However, suppose you prefer smaller medical facilities, there are several clinics around The Cape condominium complex. Notice that these clinics have different opening hours. It is recommended to check their respective websites first and make your appointments before visiting. Here is a list of clinics near The Cape condominium:
Parkway Clinic & Surgery (450m)
Veronica Seet Clinic & Surgery (450m)
Chan Family Clinic (600m)
Onecare Medical Clinic Marine Parade (700m)
Katong Clinic & Surgery (1km)