V On Shenton
District 01 - 5A Shenton Way - Condo View on map
Located along Shenton Way, Singapore's financial and trading hub, V on Shenton is a 99-year leasehold mixed development, comprising an office tower and a residential tower. 

V on Shenton's unique design, the brainchild of a team of talented architects, ensures that the property stands out from its surrounding buildings. We reckon V on Shenton will become an iconic feature of Singapore's skyline in time to come. 

There are a total of 510 residential units, of varying sizes and layouts to cater to different groups and individuals with different needs. These units range from studio apartments to penthouses. The most common units are studio apartments and apartments with two or three bedrooms.

The development also boasts three levels of sky gardens for residents to unwind, as well as a gym which offers a panoramic view of the sea, as the height of the building allows a clear view of the landscape. There is also a swimming pool and Epicure, a buffet spread in an outdoor setting on level 24.

Both Downtown MRT Station and Tanjong Pagar MRT station are within walking distance of the condominium, with Telok Ayer MRT station being a little further away.
Read More 
Overview
| | |
| --- | --- |
| Completed At: | 2017 (3 years) |
| Tenure: | 99 years |
| Project Size: | Medium (510 units) |
MRT Stations nearby to V On Shenton
Photo Gallery
Active Listings
As of Aug 14, 2020, there are a total of 136 active listings for rent and sale at V On Shenton.
What is nearby V on Shenton?
Shopping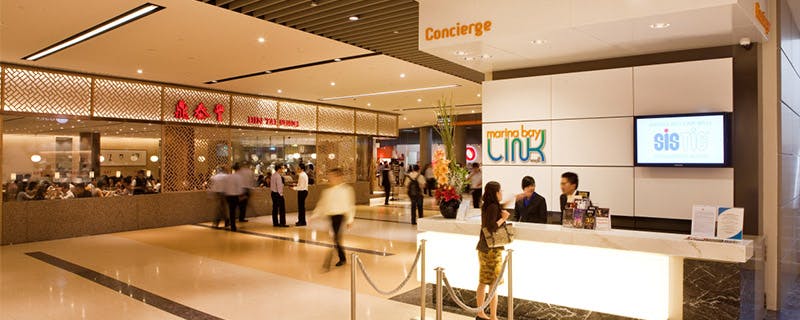 Perhaps one of the most unique features of V on Shenton is that it will have a direct underground link to the nearby Marina Bay Link Mall; this means that rain or shine, residents will have easy access to a wide variety of retail and dining options! Can it get any more convenient than having a mall right at your doorstep?

Should residents grow weary of the shops at Marina Bay Link Mall, however, they can take a short drive to Orchard Road or Raffles Place, where there are endless shopping malls to be found.
Eats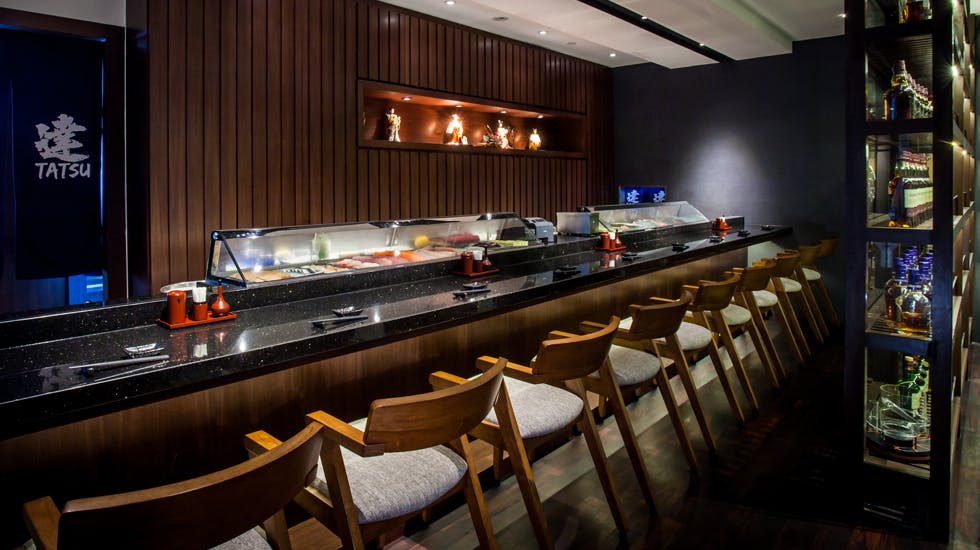 As mentioned earlier, Marina Bay Link Mall, which is within walking distance from V on Shenton, is rife with dining options which offer a variety of cuisines. These include Burger King, Bushido, Cedele, Harry's and Saigon Rolls.

Venturing out from the mall, residents can dine at nearby restaurants Tatsu, The Bird Southern Table and Bar, Cook & Brew, and Teppanyaki Hamburg Nihonbashi Keisuke Bettei.
Telok Ayer Market, or Lau Pa Sat, is also just down the road, and the hawker centre has many stalls selling delicious and affordable food: Vietnamese, Filipino, and of course, local cuisines such as Pig Organ Soup and Hainanese Chicken Rice.
Jobs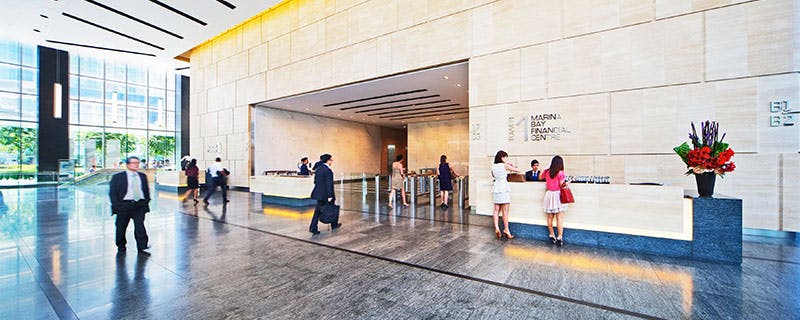 Residents working in the Central Business District (CBD) would be extremely pleased with the short travel, as it takes only 3 minutes to drive there. Commute by public transport is similarly convenient and speedy; waking up early will be a thing of the past!

In addition, as V on Shenton is located in the very heard of Singapore's financial and trading hub, those working in those industries will find the condominium an extremely convenient place to stay; Marina Bay Link Mall is even home to the Marina Bay Financial Centre - V on Shenton is directly connected to it via the underground link!
Entertainment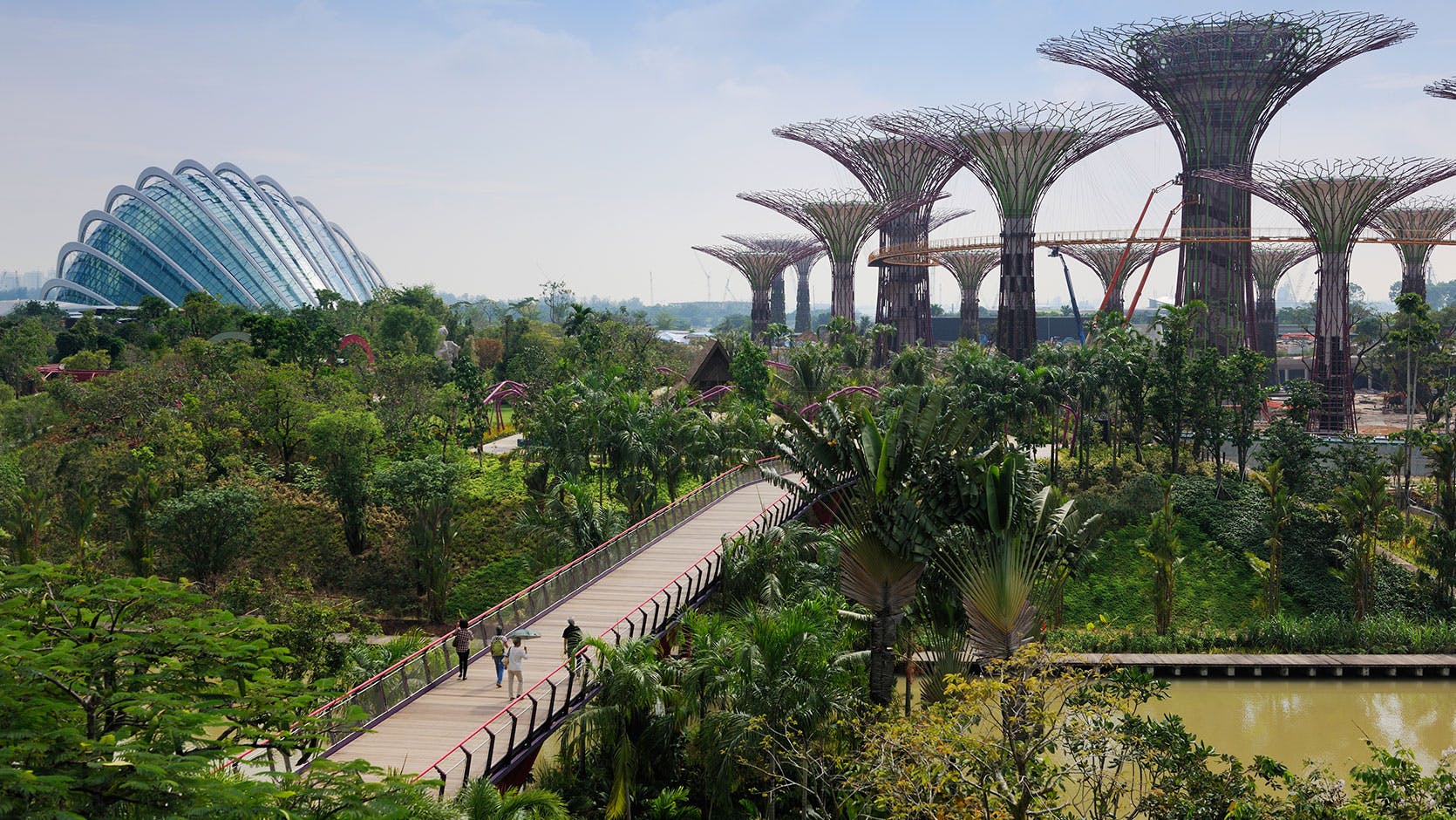 Being in the heart of the city has its perks - residents will find that they are minutes away from such attractions as the Singapore Flyer, Gardens by the Bay and the Esplanade Park.

Go for a stroll in Gardens by the Bay - an escape from the metropolitan surroundings of the city, or catch a musical at the Esplanade. Alternatively, go on a walking tour around Chinatown, which is rich in Singapore's history and heritage, or visit the nearby museums, which include Red Dot Design Museum, the National Gallery of Singapore, and the Art Science Museum.
Medical
There are clinics literally minutes away, with dentists and private clinics being two or three minutes' walk away from the development. 

The extreme convenience of V on Shenton means that its residence want for nothing in terms of retail, service or dining.


Explore the neighbourhood
Taxi
Public Transport
Driving
Add locations you travel to frequently to calculate travel time
Changi Airport
2 Transfers
Floor Plans
A1
484 sqft / 44 sqm
1 Bed - 1 Bath
A2
506 sqft / 47 sqm
1 Bed - 1 Bath
AS1
721 sqft / 66 sqm
1 Bed - 1 Bath
AS2
689 sqft / 64 sqm
1 Bed - 1 Bath
AS3
743 sqft / 69 sqm
1 Bed - 1 Bath
B1
1,033 sqft / 95 sqm
2 Bed - 2 Bath
B2
947 sqft / 87 sqm
2 Bed - 2 Bath
B3
958 sqft / 89 sqm
2 Bed - 2 Bath
B4
883 sqft / 82 sqm
2 Bed - 2 Bath
BS1
1,098 sqft / 102 sqm
2 Bed - 2 Bath
BS2
1,152 sqft / 107 sqm
2 Bed - 2 Bath
BS3
1,055 sqft / 98 sqm
2 Bed - 2 Bath
BS4
1,206 sqft / 112 sqm
2 Bed - 2 Bath
BS5
1,216 sqft / 112 sqm
2 Bed - 2 Bath
C1
1,528 sqft / 141 sqm
3 Bed - 2 Bath
C2
1,765 sqft / 163 sqm
3 Bed - 2 Bath
C3
1,755 sqft / 163 sqm
3 Bed - 2 Bath
C4
1,518 sqft / 141 sqm
3 Bed - 2 Bath
C5
1,356 sqft / 125 sqm
3 Bed - 2 Bath
C6
1,528 sqft / 141 sqm
3 Bed - 2 Bath
PH1
7,255 sqft / 674 sqm
4 Bed - 5 Bath
PH2
6,200 sqft / 575 sqm
4 Bed - 5 Bath
PH3
3,918 sqft / 363 sqm
4 Bed - 4 Bath
PH4
3,315 sqft / 307 sqm
4 Bed - 4 Bath
PH5
6,814 sqft / 633 sqm
4 Bed - 4 Bath
PH6
5,533 sqft / 514 sqm
4 Bed - 5 Bath
S1
474 sqft / 44 sqm
1 Bed - 1 Bath
S2
452 sqft / 41 sqm
1 Bed - 1 Bath
S3
441 sqft / 40 sqm
1 Bed - 1 Bath
S4
474 sqft / 44 sqm
1 Bed - 1 Bath
S5
452 sqft / 41 sqm
1 Bed - 1 Bath