Wallich Residence sits atop the top storeys of Tanjong Pagar Centre, Singapore's central hub of business and lifestyle activities. As GuocoLand Group's flagship development in Singapore, it lived up to its reputation as a leading regional property developer.
Completed in 2016, this premium condominium has received the BCA Green Mark Gold Plus Award, Leeds NC Silver Award, and World Architecture News Awards 2014 and Asia Pacific Property Awards Development 2015.
Standing at a singular towering height of 290 metres, Wallich Residence is Singapore's tallest residential development. It offers a breathtaking viewof the city.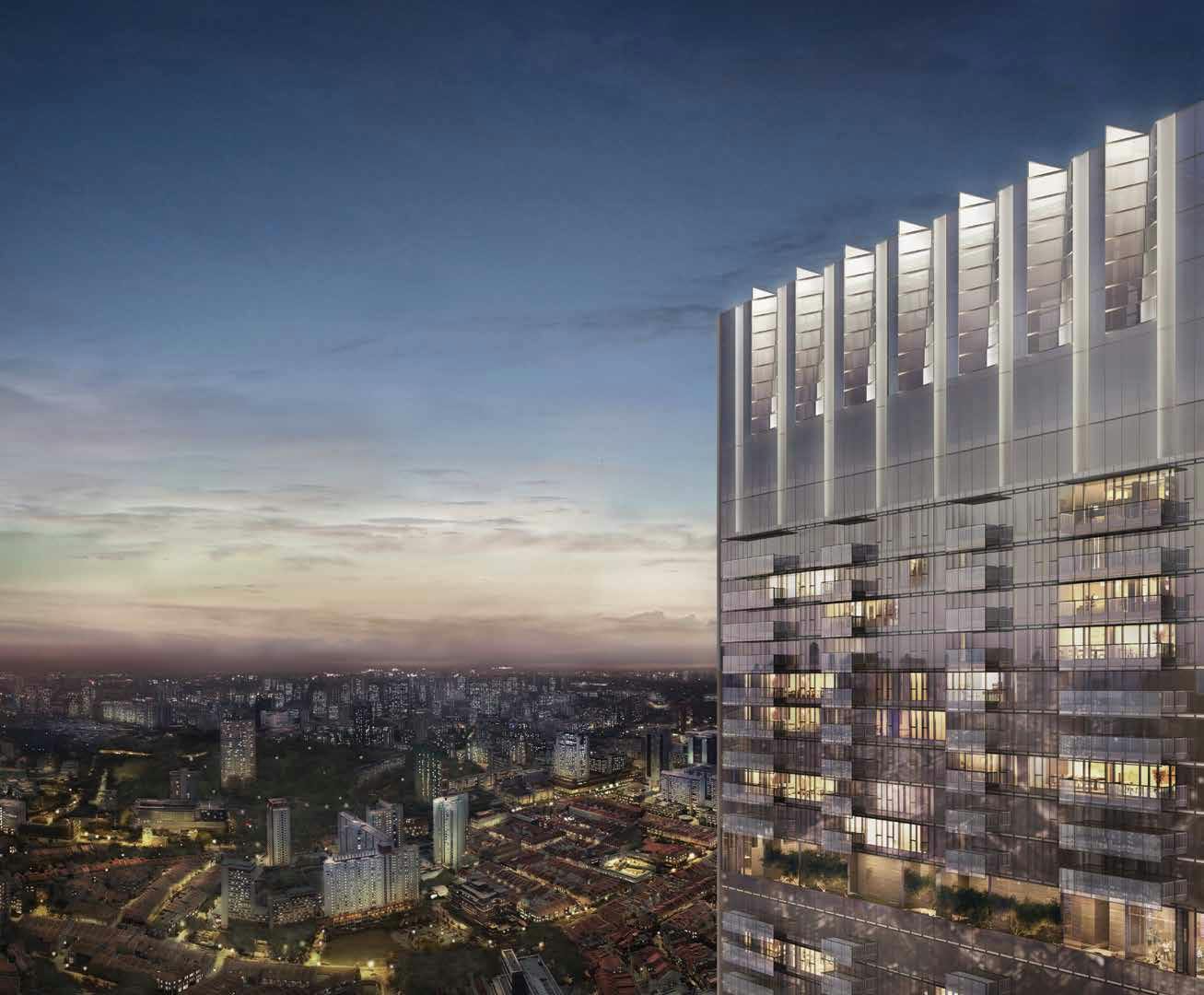 Along with the government's announcement of the plan to transform the Tanjong Pagar area into a size three times larger than Marina Bay, and with the vision of "inject(ing) a lot more live-in population so that there will be more residential development ... of a mixed-use character", GuocoLand's Tanjong Pagar Centre and Wallich Residence could possibly mark the beginning of the growth of mixed-use development in this area. Given its scale and prestige, this residence today is the landmark building of this central business district.
Using the design concept of "Integrated Vertical Living", this mixed-use development integrates office, retail and lifestyle, a five-star hotel, and 181 exclusive residential units - the Wallich Residence - from the 39th through 64th storeys. Residential units comprise one- to four-bedroom apartments, as well as four penthouses and one super penthouse, which comes in the form of a triple floor duplex on levels 62 to 64, making it Singapore's tallest and largest penthouse.
To privilege its residents with premium convenience, this development also features high-speed elevators to serve the residential units and direct basement access to the Tanjong Pagar MRT. Wallich Residence is truly exceptional in its combination of convenience and luxurious living.