Who is it suitable for?
Windy Heights condominium is a perfect choice if you are looking for:
A freehold condominium in Bedok / Geylang
Numerous reputable schools within the locale
Proximity to Kembangan and Kaki Bukit MRT stations
Accessibility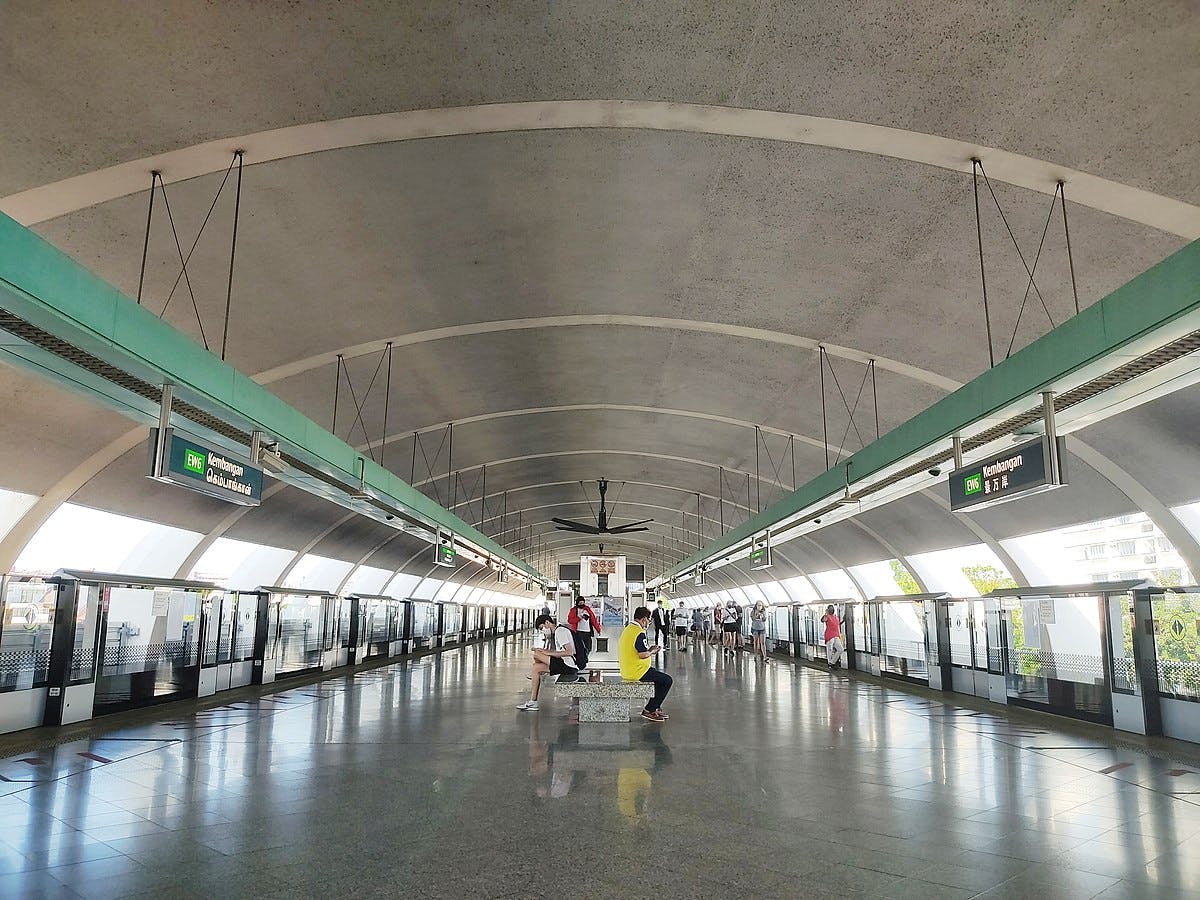 Located at 82 Jalan Daud, District 14, Windy Heights condominium is situated close to Kembangan MRT Station along the East-West Line (EWL). It is two stops from Paya Lebar which is an interchange station for EWL and the Circle Line (CCL). 
Kembangan MRT Station is also a few stops from Changi, adding more convenience for residents who frequent the airport. Moreover, the Kaki Bukit MRT station is also located nearby – accessing the Downtown Line (DTL) won't be a problem at all for Windy Heights residents.
Drivers will find it convenient to access the Pan-Island Expressway (PIE) as it is located close to Windy Heights. Getting to the CBD and Orchard Shopping District will take approximately a 15-minute drive.
Nearby amenities
Windy Heights is conveniently located between several neighbourhoods including Bedok and Geylang, thus offering residents more options when it comes to public amenities nearby. Retail shops, boutiques, clubs, restaurants, recreation facilities, food establishments, banks, and of course, schools, are easily accessible from the Windy Heights condominium complex.
Schools near Windy Heights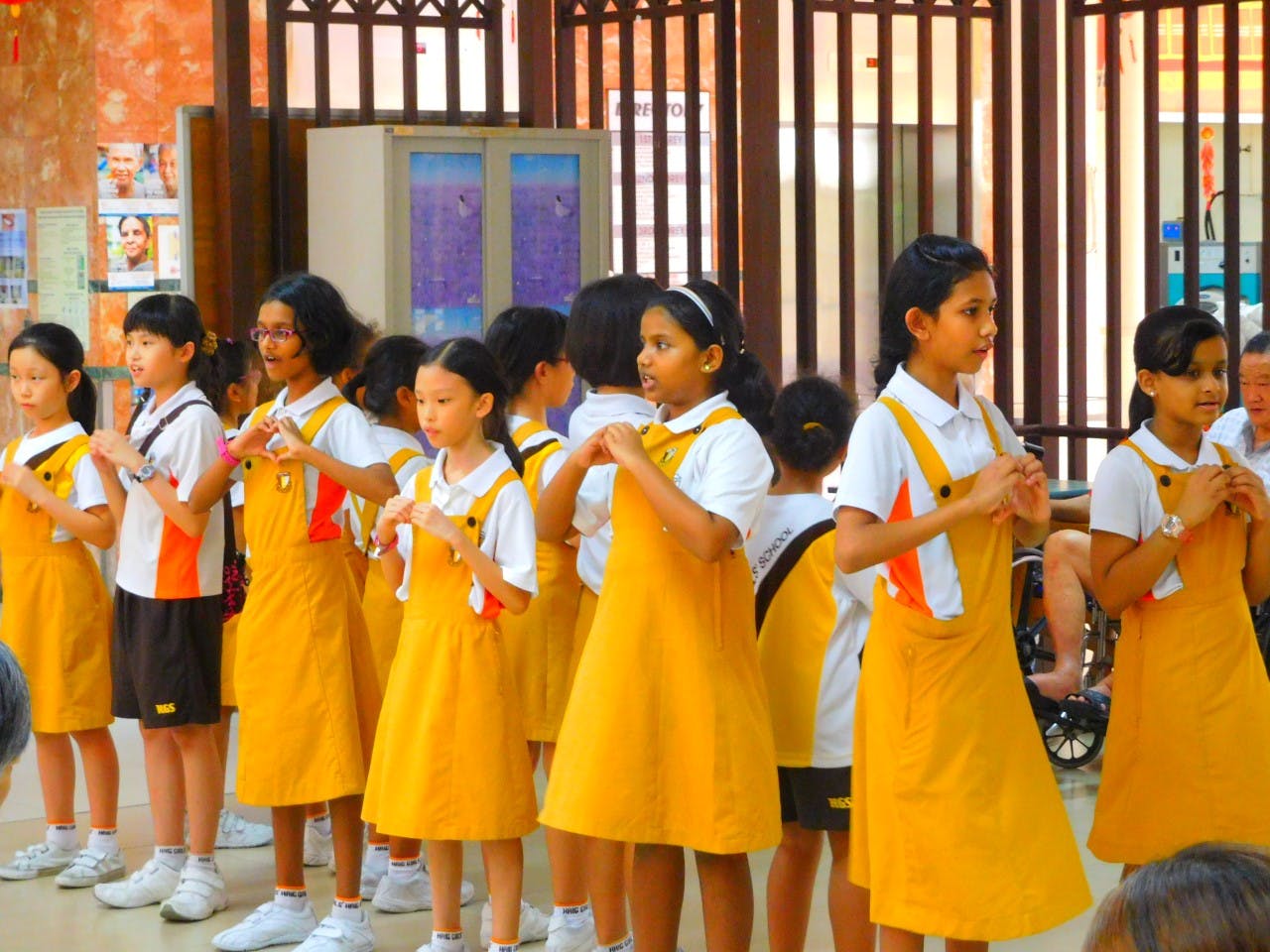 Living in Windy Heights, access to education is not something to be worried about. Strategically located near Bedok, Geylang, and Katong areas, Windy Heights is near many educational institutions. You can find international schools, all-girls schools, Islamic schools, public schools, and many other schools that cater to different needs and preferences. 
Particularly for the primary level, there are 6 schools within a radius of 1-2km from Windy Heights. Here is a list of primary schools you can consider for the balloting exercise:
Maha Bodhi School
Telok Kurau Primary School
Damai Primary School
Haig Girls' School
Opera Estate Primary School
St Stephen's School
Shopping centres near Windy Heights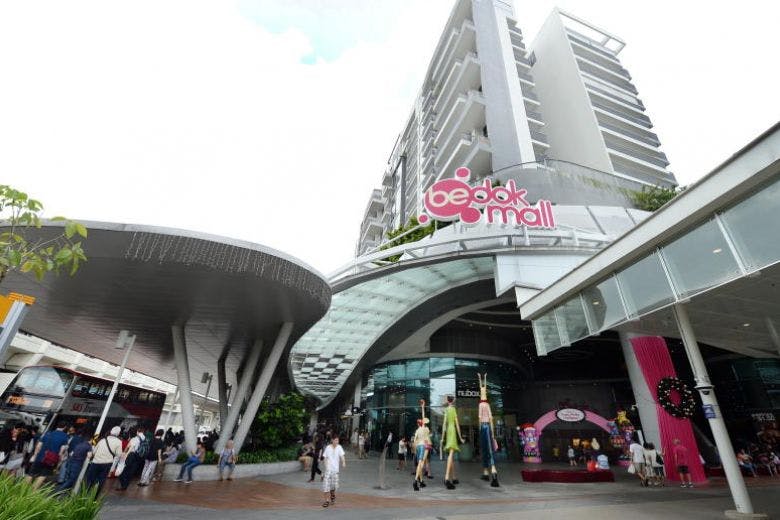 Bedok Mall, the first full-fledged shopping mall in Bedok, is close to the Windy Heights condominium. Bedok Mall houses over 200 shops offering fashion, lifestyle, and everyday essentials. It is also adjacent to Bedok MRT Station, so it is even more convenient for Windy Heights residents if they choose to travel by public transport.
Thanks to the Windy Heights condo location, it is also near major shopping malls in Katong and Marine Parade areas. I12 Katong and Parkway Parade, some of the famous shopping spots on the East Coast, are only a short drive from Windy Heights. For more references, here is a list of shopping centres near the development:
Kaki Bukit Mall
Bedok Mall
Djitsun Mall Bedok
Siglap Centre
KINEX
City Plaza 
I12 Katong
Katong Square
Paya Lebar Square
Katong V
Katong Shopping Centre
Parkway Parade
Hawker centres near Windy Heights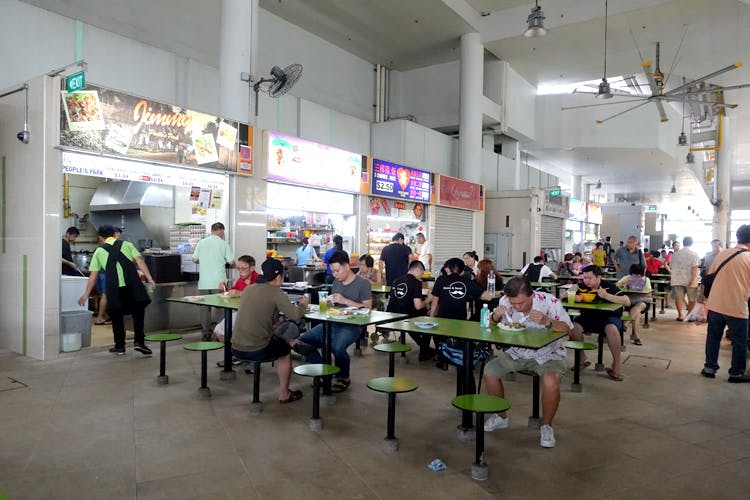 Bedok Interchange Food Centre, one of the nearest hawker centres from Windy Heights, is a well-known food sanctuary for those who live in the East. Taste the famous Chwee Kueh with Michelin Bib Gourmand at Bedok Chwee Kueh! People are queueing to get their hands on a packet of warm rice cakes with the chai poh topping here.
Are you more into Malay and Indian dishes? Geylang Serai Food Centre is a short drive away and it is really the perfect place to go if you are a briyani fan. There are several stalls selling briyani, and one of them is Azizah Briyani which is known for its lighter taste compared to the others. If you fancy a lite bite instead, try Otak-otak Kampung! 
There are several other hawker centres near Windy Heights such as Blk 216 Bedok Food Centre and Dunman Food Centre. Here is a list of the food centres in the locale:
Village Cafeteria
Bedok Reservoir Food Centre
Eunos Crescent Market & Food Centre
Bedok Interchange Hawker Centre
Blk 216 Bedok Food Centre
Geylang Serai Market and Food Centre
Bedok North 511 Market & Food Centre
Dunman Food Centre
Haig Road Market & Food Centre
Parks near Windy Heights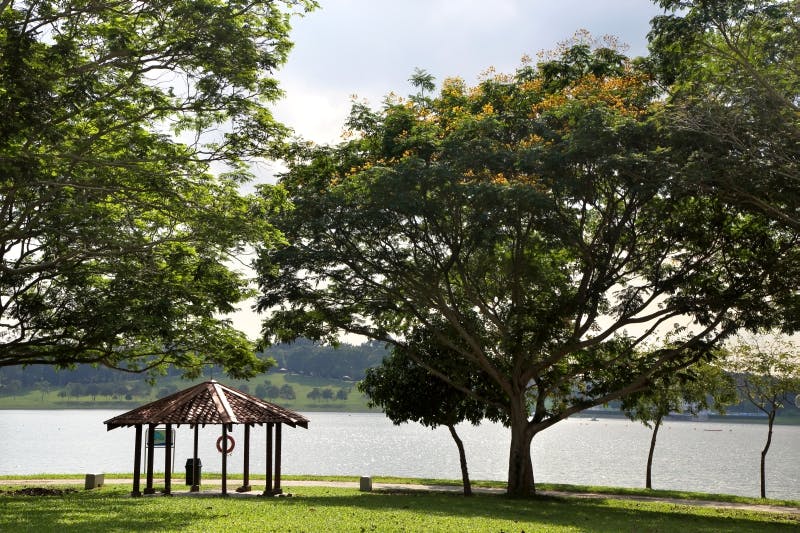 Staying in Windy Heights is quite a treat for nature lovers because it is located close to both Bedok Reservoir Park and East Coast Park. Just pick your favourite kind of water body – is it the reservoir or the sea? 
Bedok Reservoir Park surrounds the 88-hectare reservoir and it has a 4.3-kilometre-long running track where organisations usually conduct their regular runs. The park is also popular among water sports enthusiasts and bird lovers.
While some people want to spend the day chasing after adrenaline in the water, some others would love to spot swallows, herons, and kingfishers in their natural habitat. If you simply want to sit back and relax, just pick one of the benches and enjoy the spectacular view of the reservoir.
Get your fix of sandy beaches and sea breeze in East Coast Park, just a short drive from Windy Heights Singapore. With no shortage of restaurants, bars, and cafes along the beaches to sip on a cocktail or grab a bite, a fun day out is pretty much guaranteed. There are also exciting sports to do such as cable-skiing, windsurfing, and stand-up paddling if you are looking to break a sweat on East Coast Beach.
Suppose you prefer a smaller and quieter park to hang out or exercise, there are several parks near Windy Heights that can be an option – Jalan Senang Park, for example, is one of the nearest ones.
Libraries near Windy Heights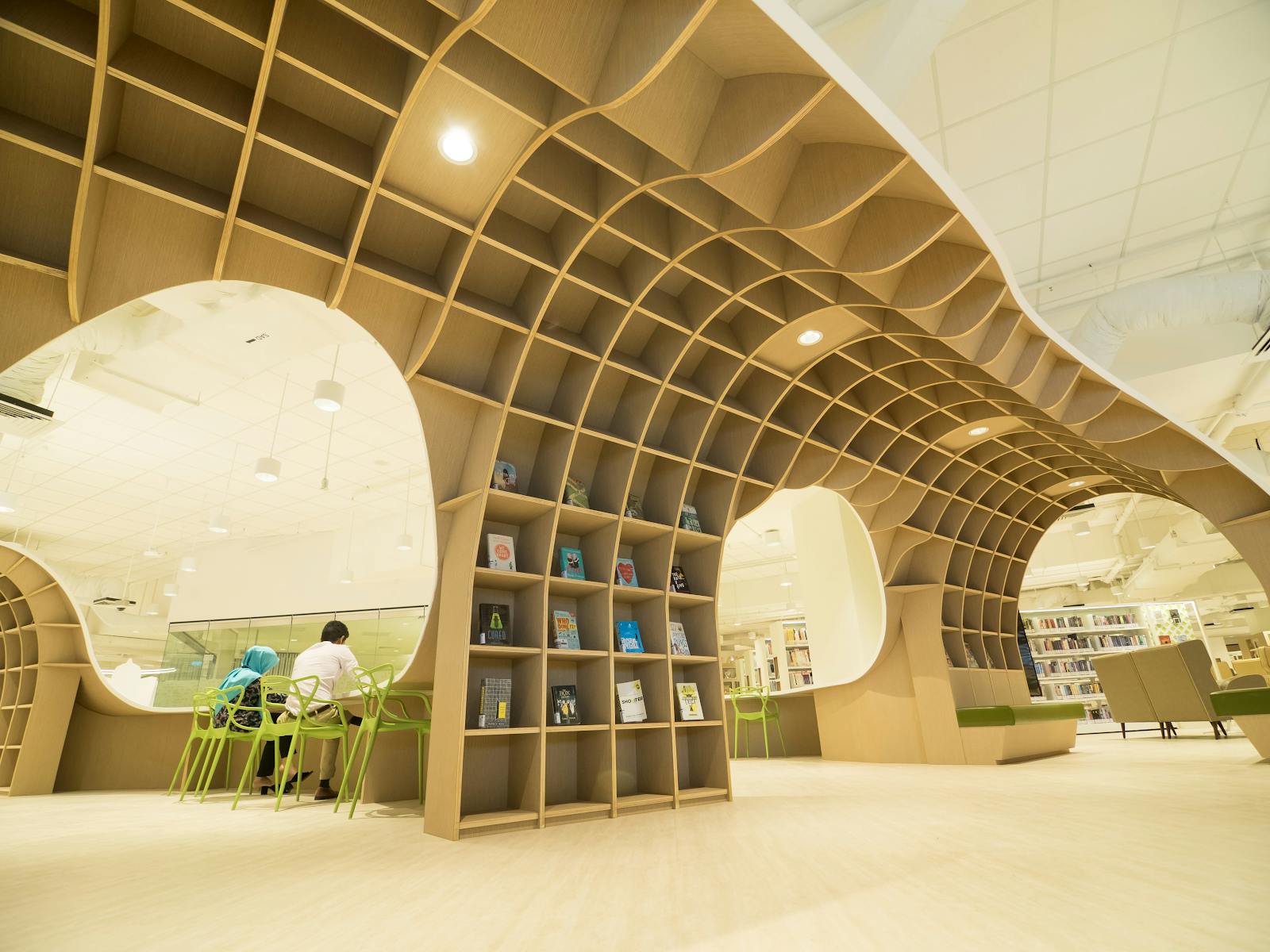 Within a short drive from the Windy Heights condominium, residents can find Bedok Public Library at Heartbeat@Bedok. It is quite popular with senior patrons because the library has elderly-friendly facilities such as an electronic magnifier to enlarge texts and keyboards with large alphabets.
Windy Heights is conveniently located near Marine Parade Public Library too. Situated within the community building, Marine Parade Public Library has a total collection size of about 214,000 books, magazines, and audiovisual items. The library is popular for having a mezzanine level which serves as a Teen Zone, the one housing the young adult collection, including comic books and visual novels. 
Meanwhile, younger children are free to read, learn, and roam at the dedicated kids' section on the second level. This level has been transformed into a colourful, innovative space promoting learning through exploration and active play.
Places of worship near Windy Heights
Located in the vicinity of Geylang, the Windy Heights condominium has at least 5 mosques within a 2-kilometre radius of the development. It is quite convenient for Muslims to find a place for Friday prayers around here. 
The same goes for temples. There are at least 5 temples near Windy Heights, and 3 of them are within walking distance from the condominium complex. As for churches, the nearest one is Bethesda Chapel at 27 Lor Melayu. It is located approximately 15 minutes walk away.
Here is a list of places of worship and their respective distance from the development:
Soon San Teng Temple
Leng Teck Hood Yee Temple
Masjid Mydin
Hock Leng Keng Temple
Masjid Al Abdul Razak
Bethesda Chapel
Thian Ling Chong Toh Tong Temple
Masjid Kassim 
Tsan Tan Lim Temple 
Bethesda Cathedral
Masjid Al-Ansar 
Masjid Darul Aman
Bedok Church of Christ
Christ Methodist Church
Hospitals near Windy Heights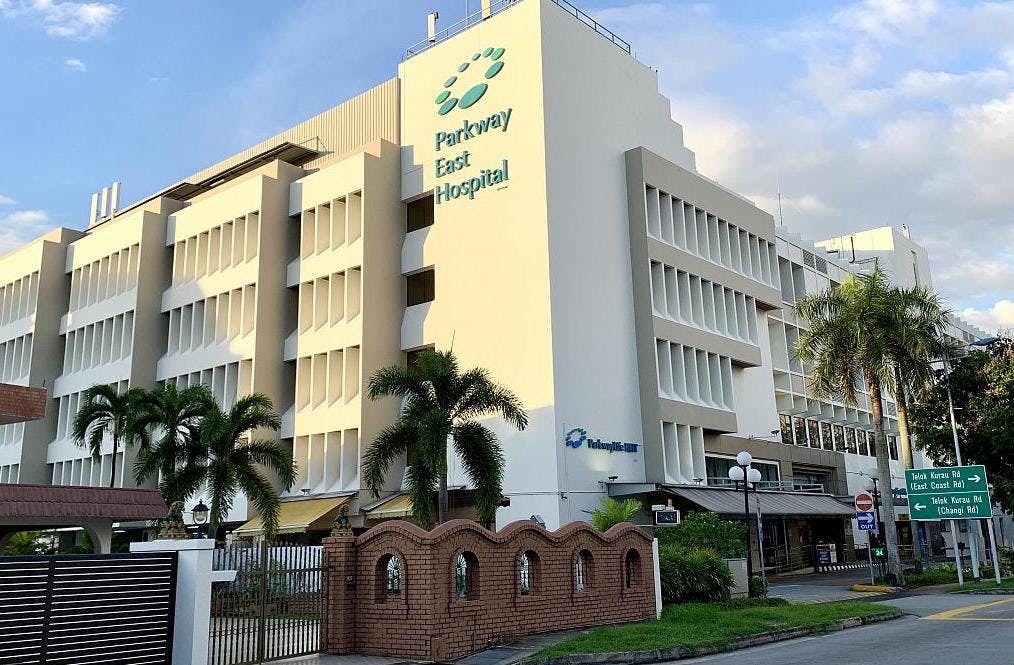 In terms of emergency, Windy Heights residents need not worry as Parkway East Hospital is located approximately a short drive away. Parkway East Hospital provides general and acute care and a comprehensive range of clinical specialities and subspecialties.
These specialities include obstetrics and gynaecology, general surgery, orthopaedic surgery, ENT, and ophthalmology. Various ancillary services such as rehabilitation therapy and imaging services are also available in Parkway East Hospital.