Who's it suitable for?
Bedok Beacon (TOP 2021) is an HDB suitable for those who are looking for:
HDB flats in Bedok
Affordable homes in a convenient location
Modern amenities within the development
Easy access to Bedok MRT Station (400m)
Many popular schools around the area
Accessibility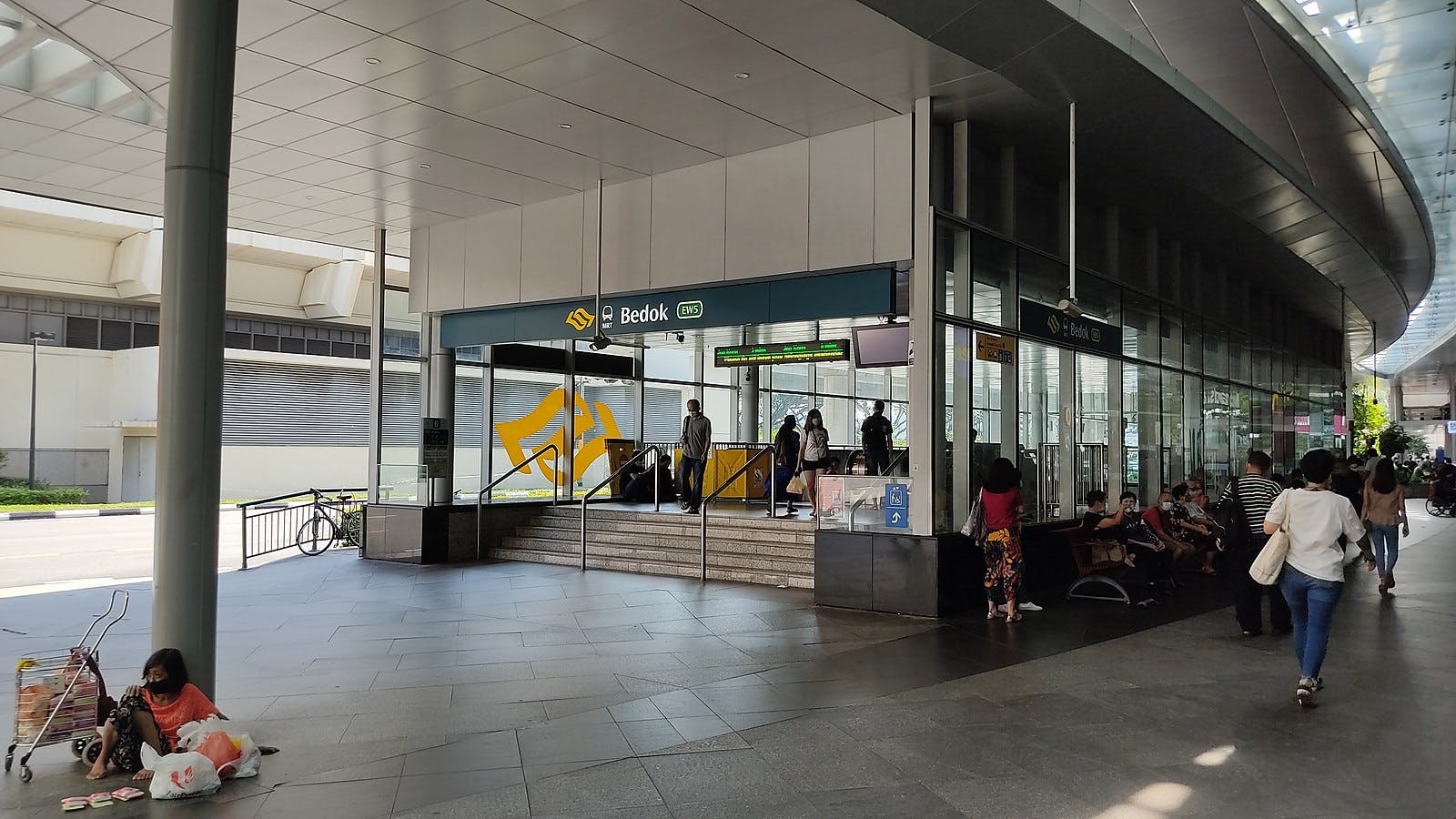 Bedok Beacon is conveniently located 400 metres from Bedok MRT station. Residents can get to the city centre in just 15 minutes via the East-West Line (EWL), and the Orchard Road Shopping Belt in 20 minutes. Bedok Beacon is close to Bedok Integrated Transport Hub and Bedok Bus Interchange.
Job-wise, Bedok Beacon is located near the Paya Lebar Commercial Hub, Changi Business Park, Changi Aviation Park, and the Tampines Regional Hub. For those who are working in these areas, Bedok Beacon HDB is a very good option in terms of accessibility.
Nearby amenities
Residents of Bedok Beacon will be delighted to know that the area around it is a retail and food haven. Bedok Mall is located just outside the development with its wide variety of F&B and retail outlets. Bedok Interchange Hawker Centre, Bedok South Market & Food Centre, and many other food options are also close.
There are also plenty of hangout spots and dining options in the East. Just a short drive from Bedok Beacon, residents can enjoy the F&B offerings at the Siglap food enclave, Simpang Bedok, Katong, and East Coast Park area.
Moreover, residents would also benefit from the Bedok URA Master Plan. Upcoming plans include an outdoor play corridor that allows residents to travel from the Bedok Reservoir Park to East Coast Park for a greater variety of recreational activities.
Shopping malls near Bedok Beacon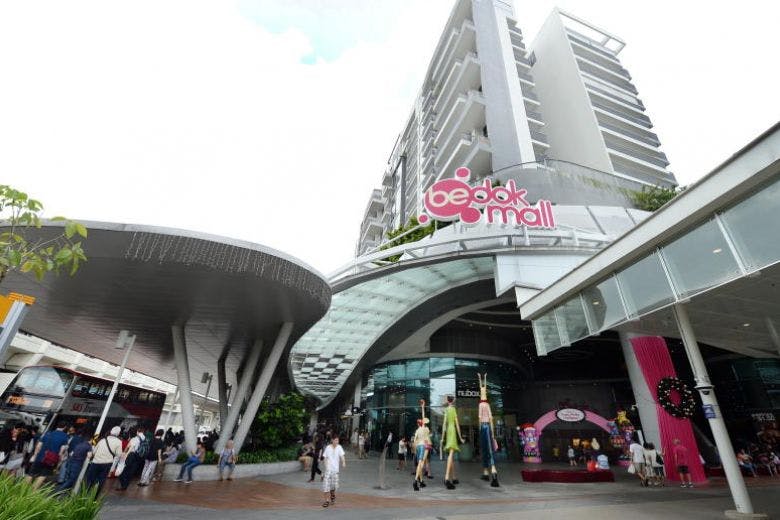 The next-door Bedok Mall provides a convenient one-stop shopping experience. It features a range of shops, restaurants, and a cinema, making it a great place to spend the day with friends and family. Alternatively, head to East Point Mall, a nice shopping destination, to find unique gifts and items for yourself or loved ones. 
If you prefer a more traditional shopping mall, there is also Siglap Centre. It features retail shops, restaurants, and a supermarket, making it convenient to get your shopping done in one place. Whether looking for household items or a quick bite, Siglap Centre has something for everyone.
Hawker centres near Bedok Beacon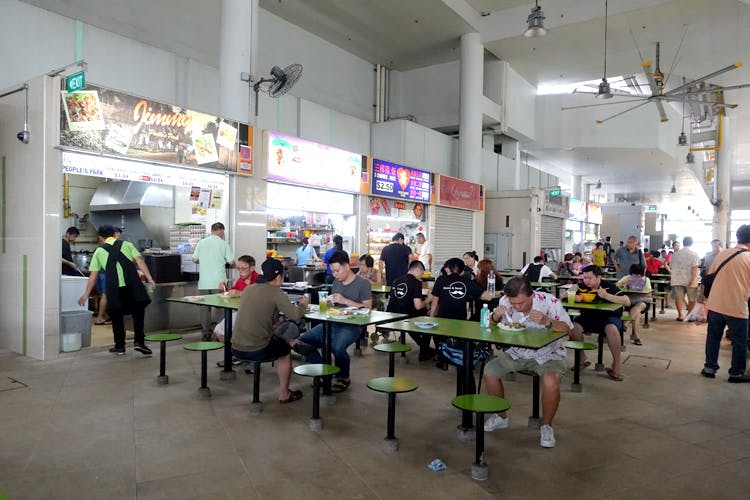 Hawker centres near Bedok Beacon offer a taste of local cuisine at a reasonable price. Bedok Interchange Hawker Centre, for example, is located within a 5-minute walk from Bedok Beacon and offers a wide selection of local food stalls serving dishes like noodles, rice, and seafood. Bedok 85 Food Centre is also famous for its delicious Hokkien Prawn Mee – a type of stir-fried noodles located within a 10-minute walk from Bedok Beacon.
Besides the budget-friendly options, you can also find upscale dining options nearby. So whether you are in the mood for a quick bite or a fancy meal, you can find something to suit your taste buds in the area!
Schools near Bedok Beacon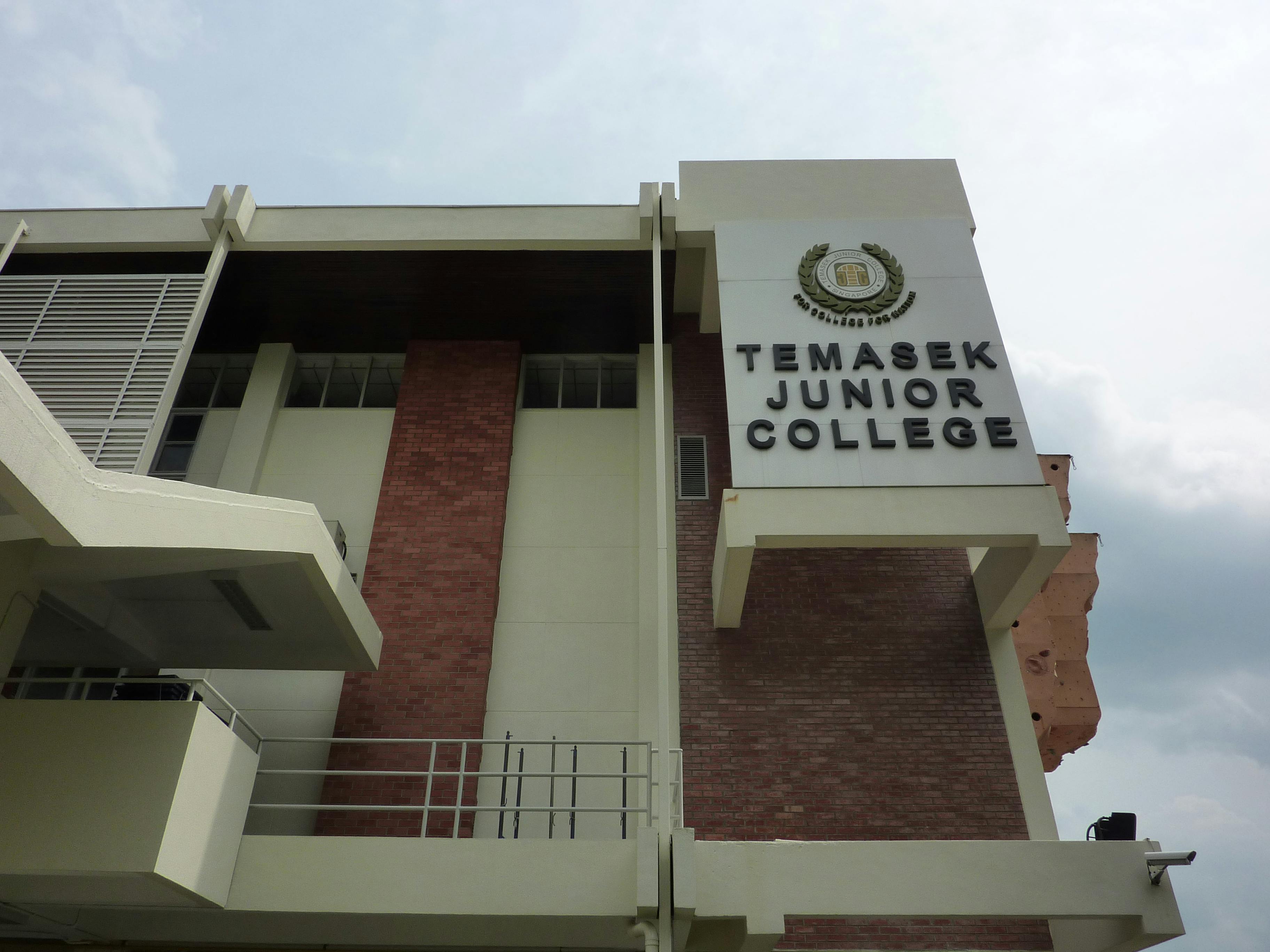 There are various reputable institutions near Bedok Beacon. Primary schools within a kilometre radius include Red Swastika School, Opera Estate Primary School, Fengshan Primary School, Bedok Green Primary School, and Yu Neng Primary School. 
Temasek Primary School, St. Stephen's School, St. Anthony's Canossian Primary School, and Damai Primary School are within a 2-kilometre radius. Other reputable schools nearby include Anglican High School, Temasek Secondary School, and Temasek Junior College.
Parks near Bedok Beacon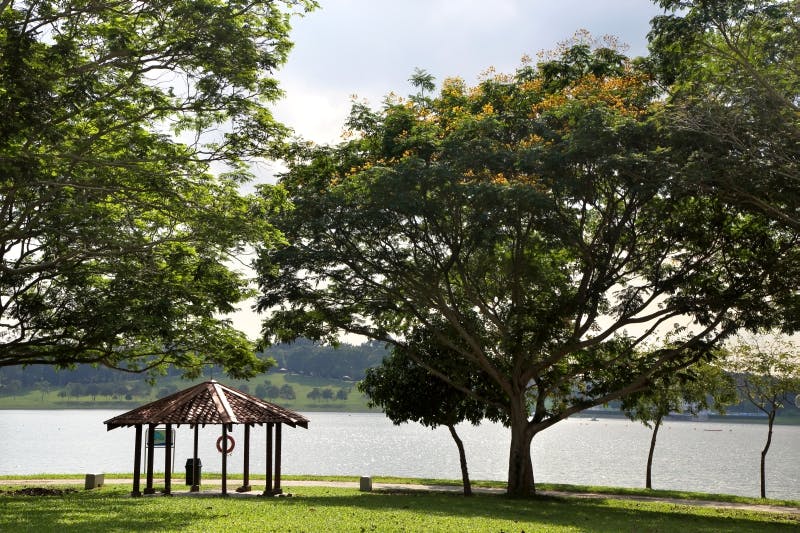 Living near the East Coast is incomplete without going to the treasured East Coast Park. It offers an urban getaway with exciting activities for adults and children. Frolicking or jogging by the beach are common reasons people head down to this scenic coastline that stretches over 15 kilometres.
While East Coast Park has always been in the spotlight, residents of Bedok Beacon can also head to the neighbourhood parks nearby, such as Garden Hill Park. Just a little bit further, Bedok Reservoir Park is also a great option for some fun outdoors, especially if you are not a fan of the sea breeze of the East Coast. Bedok Reservoir Park surrounds the 88-hectare Bedok Reservoir, making it a great place for water sports and activities.
Sports centres near Bedok Beacon
For sports enthusiasts, Heartbeat@Bedok ActiveSG is just a few minutes walk from home. Not only is there a swimming complex, but there is also the ActiveSG gym that offers gym facilities at very reasonable rates. Residents can also head to the various neighbourhood parks nearby for activities outdoors.
Libraries near Bedok Beacon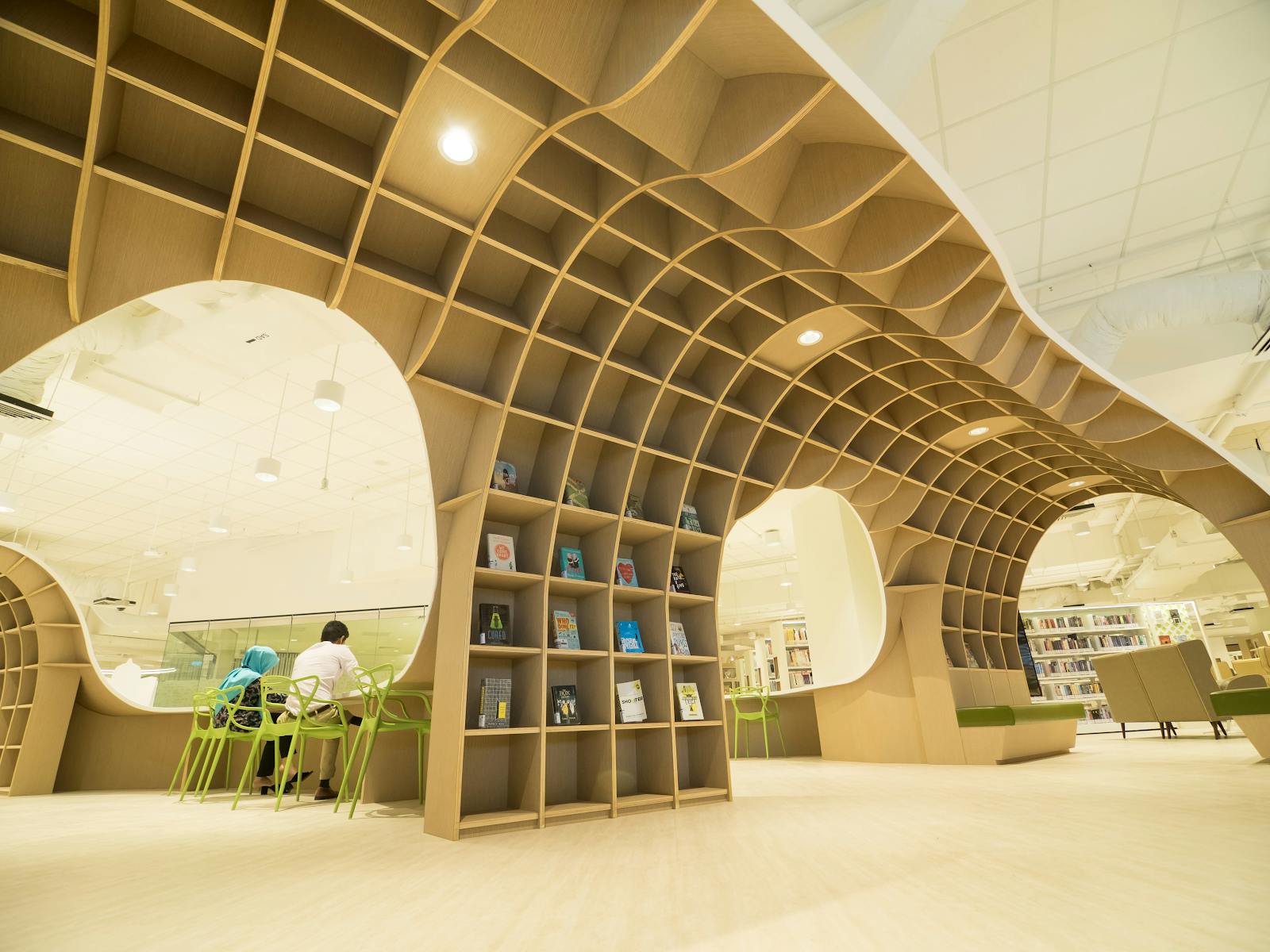 Heartbeat@Bedok is also home to Bedok Public Library. The library is placed on level 2 and level 3, where more than 200,000 items are in its collection. What's unique is Bedok Public Library offers various features for senior users, such as an electronic magnifier to enlarge texts and keyboards with large alphabets.
Places of worship near Bedok Beacon
Finding a place of worship is quite easy, as there are mosques, churches, and temples around Bedok Beacon. Bethesda Cathedral, for example, is located within short walking distance. Masjid Al-Ansar is even closer, approximately 200 metres away, making it convenient for Muslims to do the Friday prayers. As for temples, head to Chai Chee St., and you will find Hock Leng Keng and Soon San Teng Temple.
Hospitals near Bedok Beacon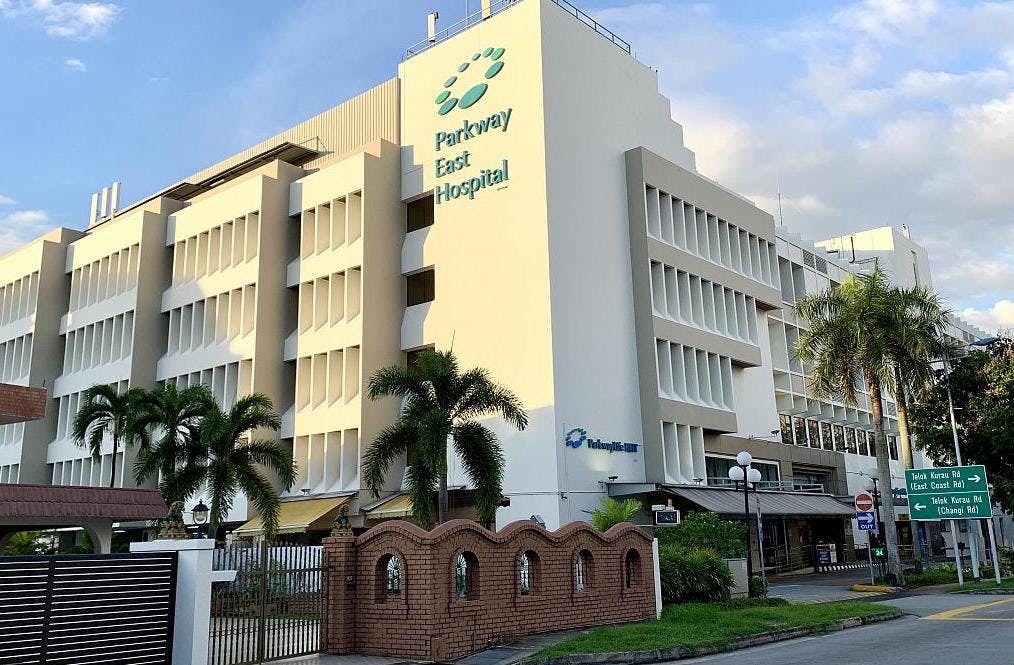 In terms of emergency, residents of Bedok Beacon are blessed with a short distance from Parkway East Hospital. Approximately a kilometre away, it only takes 5 minutes to drive there. This hospital provides general and acute care and a comprehensive range of clinical specialities and subspecialties. Various ancillary services, such as rehabilitation therapy and imaging services, are also available in Parkway East Hospital.