Who's it suitable for?
City Vue @ Henderson (MOP 2023) is a perfect HDB project if you are looking for:
Resale HDB flats in Bukit Merah
Suitable housing for multigenerational families
Spacious layouts including  2- to 5-room flats
Easy access to Redhill MRT Station via a fully sheltered walkway
The lush greenery around the development
High return on property investment
Short travel time to the CBD
Accessibility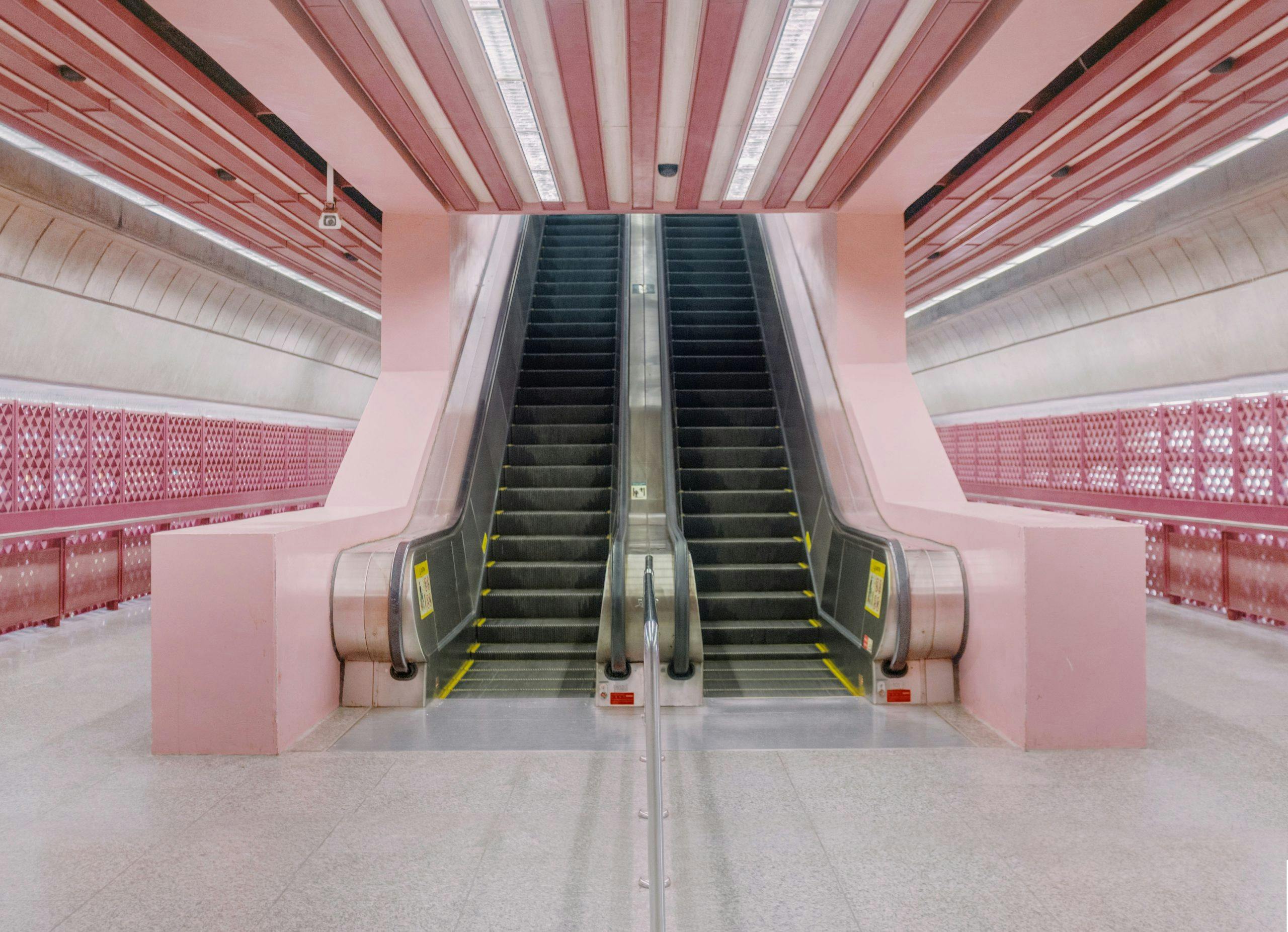 Redhill MRT Station is approximately 700 metres away from City Vue @ Henderson. A short, fully sheltered walk is all it takes to get there. Alternatively, residents can take a bus (2-3 stops) from either Tiong Bahru Road or Henderson Road. These bus stops add convenience for residents who rely on public transportation. 
Serving the East-West Line (EWL), Redhill MRT Station is only two stops from Outram Park Station, an interchange connecting the EWL to North-East Line (NEL). If you wish to reach the Circle Line (CCL), get to Buona Vista MRT Station, just 3 stops in the opposite direction. 
As for drivers, City Vue @ Henderson is just a 5-minute drive from the CTE that can take residents up north. Meanwhile, the AYE, which is also nearby, gives residents easy access to the eastern and western parts of Singapore.
Nearby Amenities
Units at City Vue @ Henderson are very much sought after and quite promising for property investment. City Vue is now among the most expensive resale HDBs after a unit sold for S$1.4 million dollars in May 2022. Apart from the fantastic unblocked views all around, the reason is its location in Bukit Merah – many amenities are within easy reach from City View @ Henderson.
Shopping Centres Near City Vue @ Henderson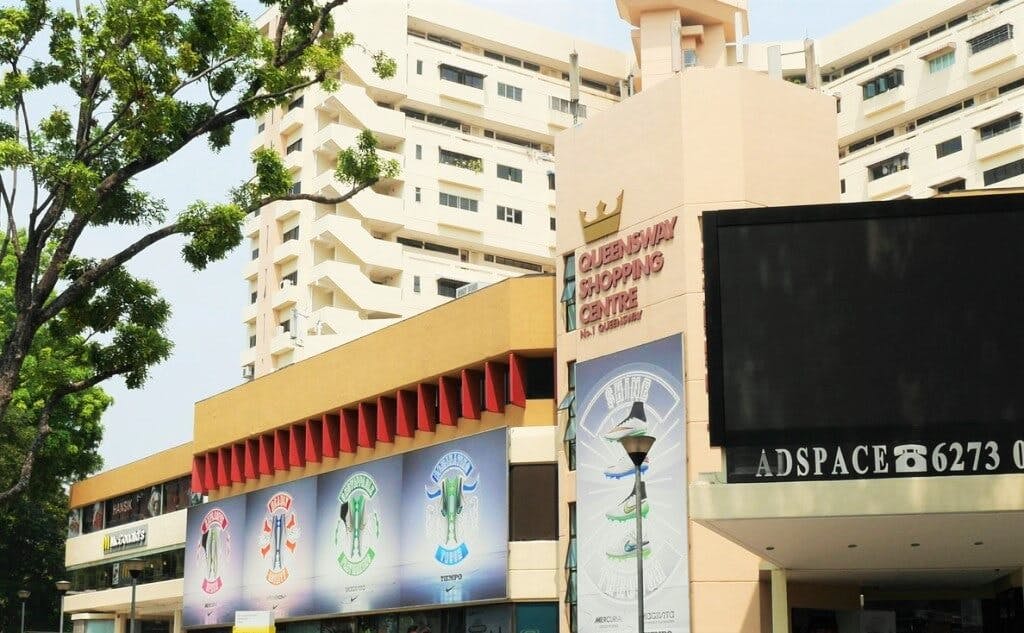 Residents of City Vue can get their basic groceries at the minimart downstairs or the nearby Redhill Market (700m). Alternatively, head over to Tiong Bahru Plaza, where a full-fledged FairPrice finest is found – it opens from 8 am to 11 pm. Neighbouring HDBs also have commercial shops, such as pawn shops, electronic shops, and beauty salons. Rest assured that daily necessities are well catered for. 
If you want to shop for sports apparel, head to Queensway Shopping Centre! Queensway Shopping Centre is one of Singapore's most popular malls for anything sports-related. It offers a wide range of sports gear, limited edition sports apparel, and other equipment.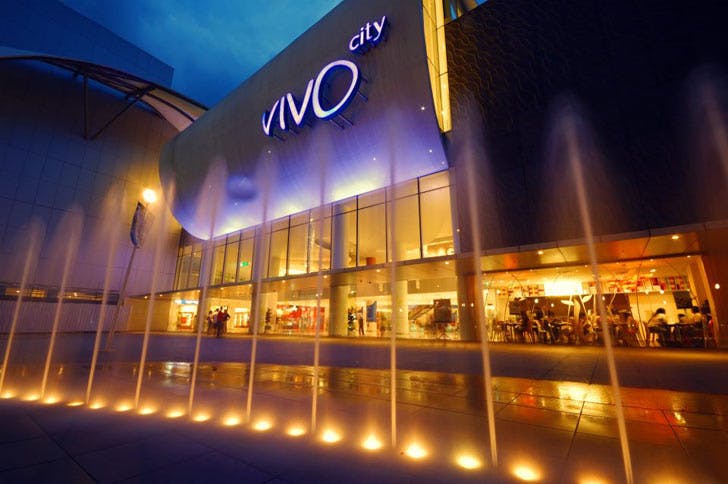 Moreover, the iconic VivoCity is also nearby. The mall features open spaces for waterfront relaxation and luxury and a full calendar of exciting festivals and events that will draw both locals and foreign visitors. It is voted one of the best shopping malls in Singapore in the Expat Living Readers' Choice Awards 2022 and is only a short drive from home!
Here is a list of shopping malls near City Vue @ Henderson:
Tiong Bahru Plaza (800m)
Valley Point (1km)
Crescent Mall (1.7km)
Great World (1.9km)
Alexandra Central Mall (2.3km)
Anchorpoint Shopping Centre (2.5km)
Queensway Shopping Mall (2.7km)
Telok Blangah Mall (2.7km)
Vivocity (3km)
Hawker Centres Near City Vue @ Henderson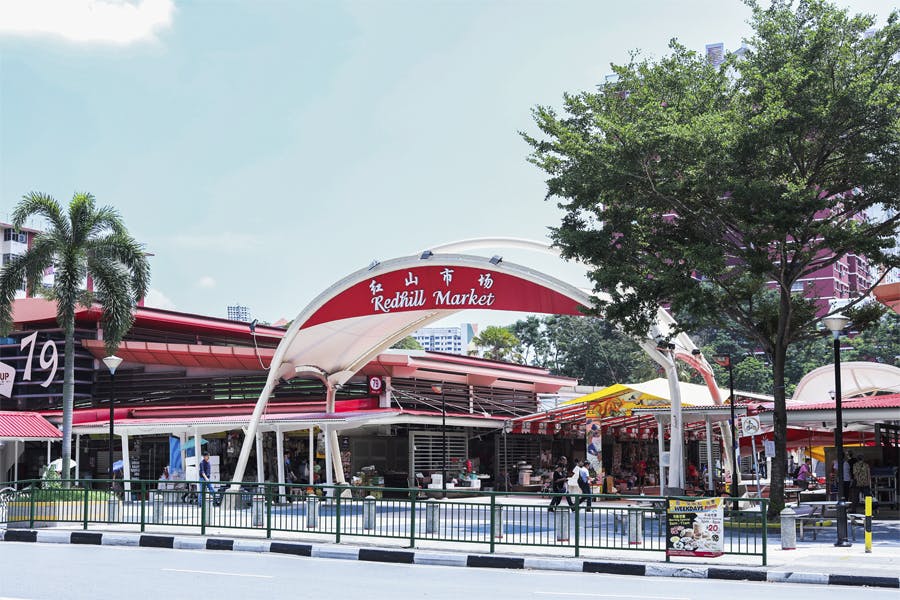 If you are wondering about food options around City Vue, you will be happy to know that the Bukit Merah View Hawker Centre is just a 3-minute walk away–opposite the HDB complex. Some of the famous stalls include Happy Duck Braised Duck Rice & Kway Chap (#01-38), Bukit Merah View Fishball Minced Meat Noodle (#01-45), and Hong Xing Handmade Fishball and Meatball (#01-07). Make sure you get one of these when you are around!
Despite having the Bukit Merah View Market so close to home, City Vue @ Henderson also benefits from being just a 9-minute walk from Redhill Market & Food Centre located at Redhill Mall. Other nearby food centres include the popular ABC Brickworks, which houses some Michelin Bib Gourmand stalls such as Tiong Bahru Yi Sheng Fried Hokkien Mee and Ah Er Soup.
Here is a list of hawker centres near City Vue @ Henderson:
Bukit Merah View Market & Hawker Centre (250m)
Redhill Food Centre (700m)
Bukit Merah Central Food Centre (1km)
Beo Crescent Market & Food Centre (1km)
Havelock Road Cooked Food Centre (1.3km)
Block 112 Market (1.6km)
Zion Riverside Food Centre (1.6km)
Telok Blangah Crescent Market & Food Centre (1.6km)
ABC Brickworks (2km)
Schools Near City Vue @ Henderson
Educational establishments are prominent in the area, with many international schools such as ISS International School. Primary and secondary school options are also varied, with several schools, such as Alexandra Primary School, located within walking distance of City Vue. There are at least 13 schools within a 3-kilometre radius of City Vue @ Henderson. Here is the list of nearby schools: 
Alexandra Primary School (600m)
APSN Tanglin School (750m)
Knightsbridge House International School (850m)
Gan Eng Seng Primary (1km)
Zhangde Primary School (1km)
Hampton Preschool (1.4km)
Crescent Girl's Schoo (1.7km)
CHIJ St Theresa's Convent (1.7km)
Radin Mas Primary School (1.9km)
North London Collegiate School (2km)
River Valley Primary School (2.3km)
CHIJ Primary Schoo Kellock (2.6km)
ISS International School (3km)
Parks Near City Vue @ Henderson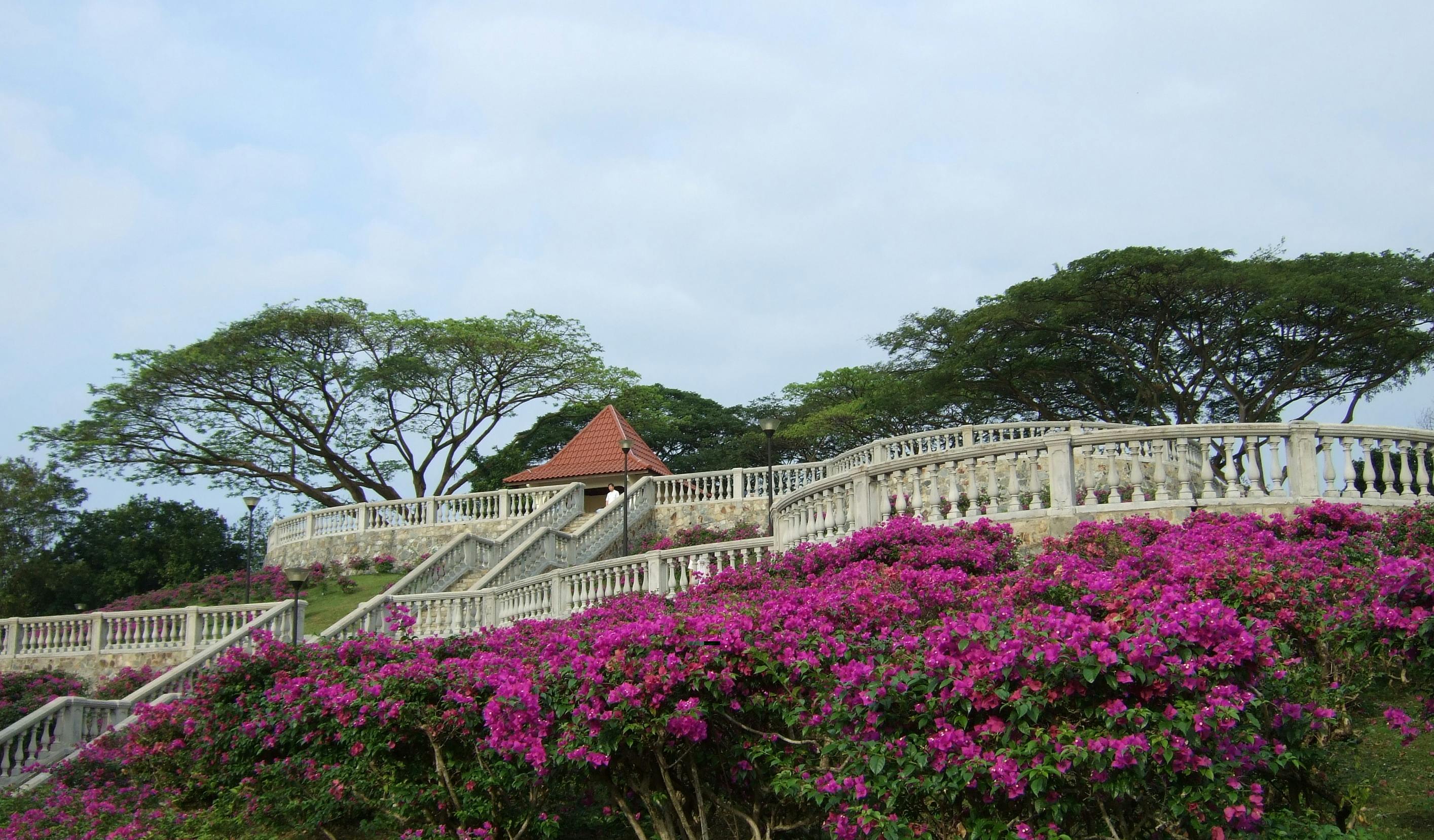 The immediate locale has two parks visible from the Sky Garden at City Vue, namely Tiong Bahru Park and Henderson Park. This adds to the greenery in the location and is a fantastic spot suitable for those with dogs or just for a pleasant evening stroll.
Besides having two nearby parks, City Vue @Henderson is also located near a park connector. Henderson Park Connector, located just opposite the HDB complex. Thisdirectly connects residents to the Southern Ridges which includes Henderson Waves, Telok Blangah Hill Park, Mount Faber Park, and Labrador Park further down south. 
Telok Blangah Hill Park, for example, is a trendy destination for nature lovers. You can indulge in the beauty of the secondary forests at the fringes of Telok Blangah Hill Park by trekking the Forest Walk or get up close with the forest understory vegetation by heading through the Earth Trail. 
Another highlight of this park is the Terrace Garden. Terrace Garden is a popular spot for wedding couples, consisting of a series of semi-circular terraces at the top of the park. From here, you can enjoy a breathtaking 360-degree view of Singapore.
Here is a list of parks near City Vue @ Henderson:
Tiong Bahru Park (500m)
Henderson Park (700m)
Leng Kee Park (1.4km)
Bukit Purmei Hillock Park (1.9km)
Mount Faber Park (2.2km)
Telok Blangah (2.2km)
Places of Worship Near City Vue @ Henderson
Churches, mosques, Buddhist, Hindu, and Taoist temples can be found near City Vue @ Henderson. The nearest religious building is Masjid Jamiyah Ar-Rabitah, located 400 metres from the development. Several churches such as My Saviour's Church and Rivers of Life Church can be found within a kilometre radius of City Vue.
Here is a list of religious buildings near City Vue @ Henderson:
Masjid Jamiyah Ar-Rabitah (400m)
My Saviour's Church (600m)
Rivers of Life Church (900m)
Jesus Lives Church @ The Crown (950m)
Pilgrim Covenant Church (1km)
Church of God Singapore (1.2km)
Masjid Kampong Delta (1.3km)
Masjid Jamek Queenstown (1.4km)
Qi Tian Tan Temple (1.5km)
Sri Ruthra Kaliamman Temple (1.5km)
Al-Amin Mosque (1.7km)
Kai San Temple (1.7km)
Tai Yeong Kon Temple (2km)
Wat Ananda Metyarama (2km)
Ban Siew San Temple (2km)
Acts Baptist Church (2.5km)
Christian Community Chapel (2.6km)
Ting Kong Temple (2.6km)
Kong Hock Keng Temple (2.8km)
Hospitals Near City Vue @ Henderson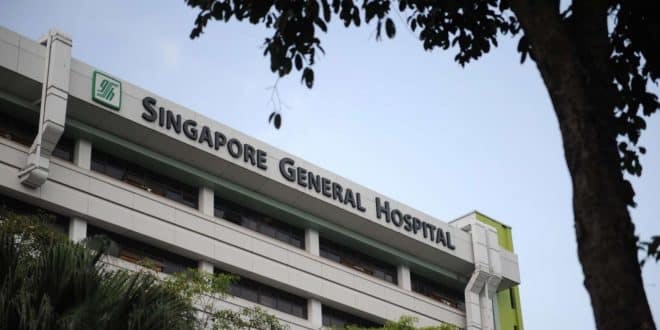 City Vue @ Henderson has several full-facility hospitals around. The nearest is Singapore General Hospital or SGH, located approximately 2 kilometres from the HDB complex. SGH is the largest tertiary hospital in Singapore, providing comprehensive multi-disciplinary care. It is an academic hospital that integrates clinical care with research and education.
Alexandra Hospital is also a short drive away. It is a 326-bedder facility under the National University Health System (NUHS). Alexandra Hospital provides one-stop comprehensive care from acute, and sub-acute, to rehabilitative settings. It is also the first integrated general hospital, where the need for a patient to transfer to another healthcare institution is reduced.