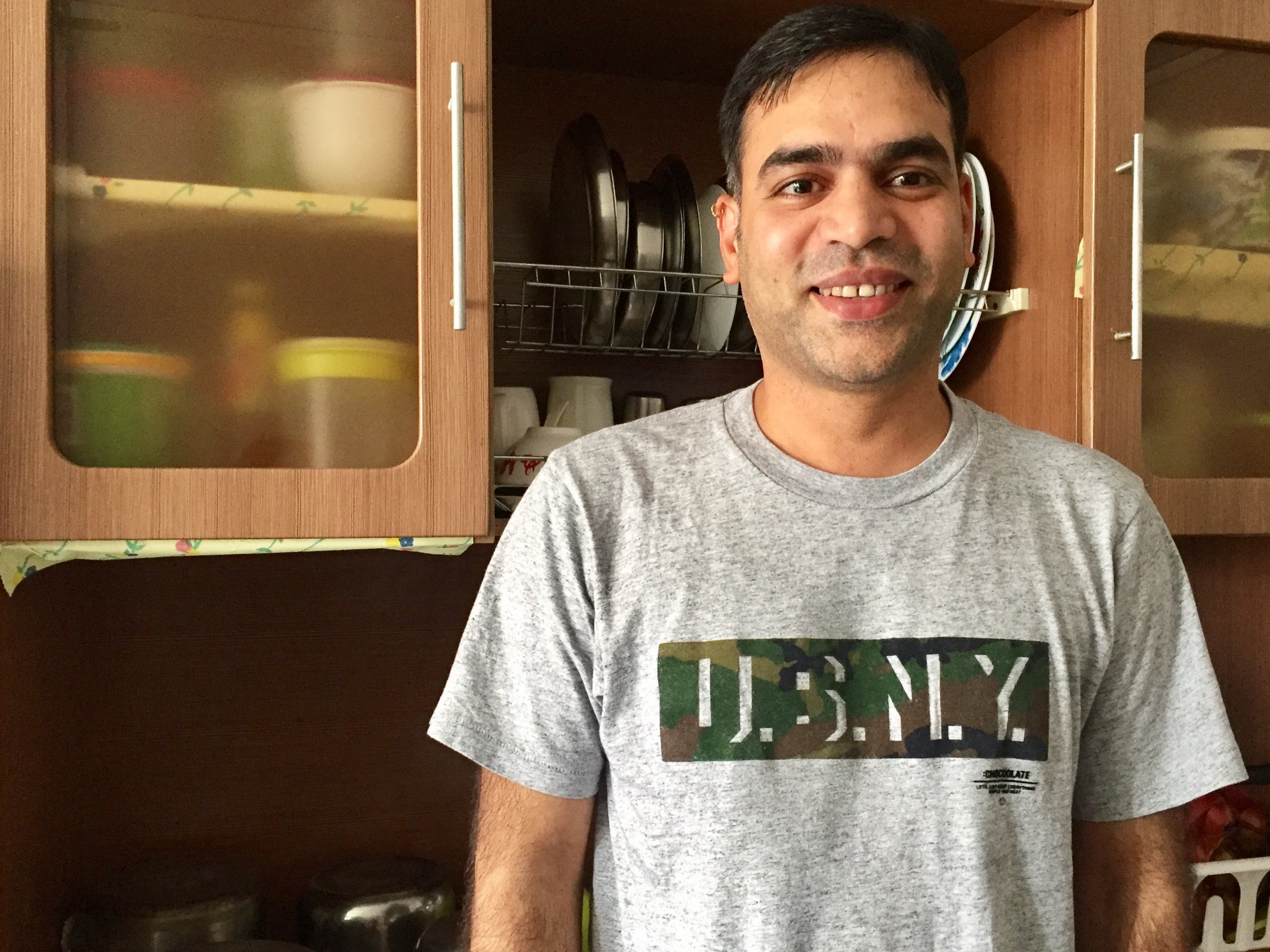 Having lived in Singapore since 2012, Mr Bharani Kumar was nervous about going solo on his rental property search as he had found his previous homes either through friends or agents. The 99.co app soon put his fears to rest with its fully customisable search function and user-centric features. The IT professional found the perfect home for himself and his family at Ang Mo Kio within a week of looking.
How did you know about 99.co?
My son who's studying at a boarding school in India knew that my rental lease was coming to an end. My boy was surfing around for property listing sites and got me to download the 99.co app (which he found really useful) to aid my rental property search.
What did you like most about 99.co?
Before downloading the 99.co app, I had explored some listings using PropertyGuru and iLiveSG but none of them came anywhere close to the experience I had on 99.co. I was very impressed by the app's powerful search function that allowed users to filter search results according to a variety of parameters such as location, price, number of bedrooms etc. I was able to shortlist properties which met my criteria easily and quickly.
The beauty of this application is in its user experience – everything is done and executed within the app itself, right down to the fixing of viewing appointments with the property agent.
The information provided in 99.co's listings is accurate and up-to-date; the pictures are also true to form – what you see is what you get. On other websites, it was a hit-and-miss experience – some of the properties listed were no longer available and a couple of premises looked nothing like what was shown in the pictures.
When you find a property you like on 99.co, chances are when you go down for a viewing, what you see online, is very likely what you'll get!
What was your order of search when looking for a rental property?
We started our search for a new rental property about a month before the expiry of the previous lease. My wife and I knew we didn't want a house that was too big and would require a fair amount of maintenance and housework. Having a spacious and functional kitchen was important to us, we also wanted the flat to have enough space for us to move freely around without bumping into each other. We shortlisted a few properties that met our criteria and made appointments for viewing.
How did you make your decision in the end? What information did you use to guide your decision?
The moment we viewed this unit at Ang Mo Kio, we were like "this is it", there was no need to go for any more viewings. We were very impressed with the condition of the flat and service of the landlord's agent Sherman. The apartment was part of estate's Home Improvement Programme so there were a few aspects of the unit that were brand new. Also, we liked that we were near a park that had plenty of greenery where we could go for serene, evening walks.
Both Sherman and the landlord were very friendly and helpful – we were provided with a new front load washing machine, master bedroom wardrobe and gas stove. This was more than we could've asked for. And to top it all off, we were given a $350 discount off our monthly rental!
What were the roadblocks (if any) you faced during your search journey?
I found the process relatively smooth and I did not encounter problems such as a listed rental property not being available.
How likely are you to refer your friends to 99.co? (On a scale of 1-10 with 10 being extremely likely)
Definitely a 10 out of 10! Being from the IT industry, I am able to see when an app has been designed with what an end user would want in mind. To be honest, I hardly ever take the time to write and submit a feedback. However, the call-to-action was too great to ignore after my amazing experience with the 99.co app. I would like to thank the engineering team from the bottom of my heart – please continue with the good work you are doing! Someone out there knows and appreciates what you have been working so hard on.
Check out other rental related articles here: Ask the 99.co expert: Breaking your rental lease early in Singapore and Foreign tenant's security deposit withheld by landlord – is there any truth to this?
Find the rental home of your dreams today at Singapore's largest property portal 99.co!