You're scrolling through your Facebook newsfeed, and you come across an aggressive-looking ad which is boxed up in red and uses a ton of question marks. It promises you that anyone, even YOU, can upgrade to a condominium or invest in property whilst putting minimum money down. You stare at it suspiciously, and wonder if it's too good to be true.
Unfortunately, most "minimum money down" property investments are a bad idea, and in this article, we'll tell you why. Read on to learn more about the various ways "minimum money down" schemes work, and what they entail!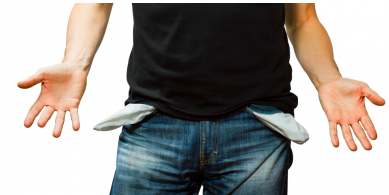 #1: Borrow against an alternative asset
Let's say you don't have enough cash on hand to fork out the downpayment of that 2-bedroom unit you want to purchase. What some property agents will tell you to do is to borrow against an alternative asset that you do have (this could be physical gold or silver, but since we're currently caught up in a Bitcoin craze, let's use the example of Bitcoin).
In this scenario, you're not actually selling your Bitcoin to buy property. You're simply using an intermediary, eg Silver Bullion, to borrow against your Bitcoin. Here's how it works: through the platform, you get someone to lend you money, and if you can't pay them back, this third-party platform will "confiscate" and sell your Bitcoin.
Here's why this isn't a good idea:
You're essentially taking a massive, unhedged bet on the direction of one specific property's price. Yes, analysts have predicted that Singapore's property market will be bullish in both 2018 and 2019. But that doesn't guarantee that the specific development you've picked will do well – so well, in fact, that you can make a profit after recouping the interest rate on your loans AND the 7% ABSD you pay when purchasing a second property.
#2: Get your friends and family to invest with you
At first glance, this seems like a pretty good idea. If you get three other friends to chip in, your downpayment gets split into a quarter of the original price. How's that for a #lifehack?
Here's why this isn't a good idea:
Investing in property with friends isn't quite as straightforward as, say, carpooling to work. With GrabShare, yes, you're travelling in the same vehicle as someone, but 10-30 minutes later, you get out of the car, and you never have to see this person again. But when you're investing in property together, you'll need to keep up mortgage payments for decades. What happens if someone suffers from a financial crisis ten years down the road? How about when two of the investors want to sell, but the other investors don't? At the end of the day, making property investments with friends and family is a recipe for disaster.
#3: Purchasing property with a fake valuation
This is pretty much unheard of in Singapore, but developers from our neighbouring countries will actually fake the valuation of a development (and then give buyers a discount) in order to entice them to purchase.
Here's how it works: the developer prices the property at 25% above the actual amount, and you show this inflated figure to the bank. In reality, you're purchasing the property at the lower price, which means that you can use your loan for the downpayment, without forking out any extra money.
Here's why this isn't a good idea:
Number one, it's illegal. Number two, if the developer is willing to, essentially, commit fraud and lie to the bank, this means they won't bat an eyelid when screwing you over further down the road. Start your property investments with a good first step.
#4: Negotiate a private contract
In the unlikely event that you find a seller who's willing to compromise, you can get a law firm to draft up a contract which allows you to purchase their apartment at a cheaper downpayment. Only sellers who are desperate to offload their property ASAP will agree to this, though – so if you're gunning for this option, you might want to look specifically at properties which only have 20-30 years left on their lease.
Here's why this isn't a good idea:
This is not the worst option of the lot, but it's still not advisable, unless you're a seasoned property investor. It's hard to estimate how much it'll cost to restore a run down property, and making money via rental isn't a given as well.
If you're looking into making sizeable property investments, make sure you receive the necessary professional advice and have done your own due diligence before making any major decisions.
Voice your thoughts in the comments section or on our Facebook community page.
If you found this article helpful, 99.co recommends 4 things you can do about rising home loan rates and 4 major changes that could shape the way we buy Singapore property in 2027.
Looking for a property? Find your dream home on Singapore's largest property portal 99.co!