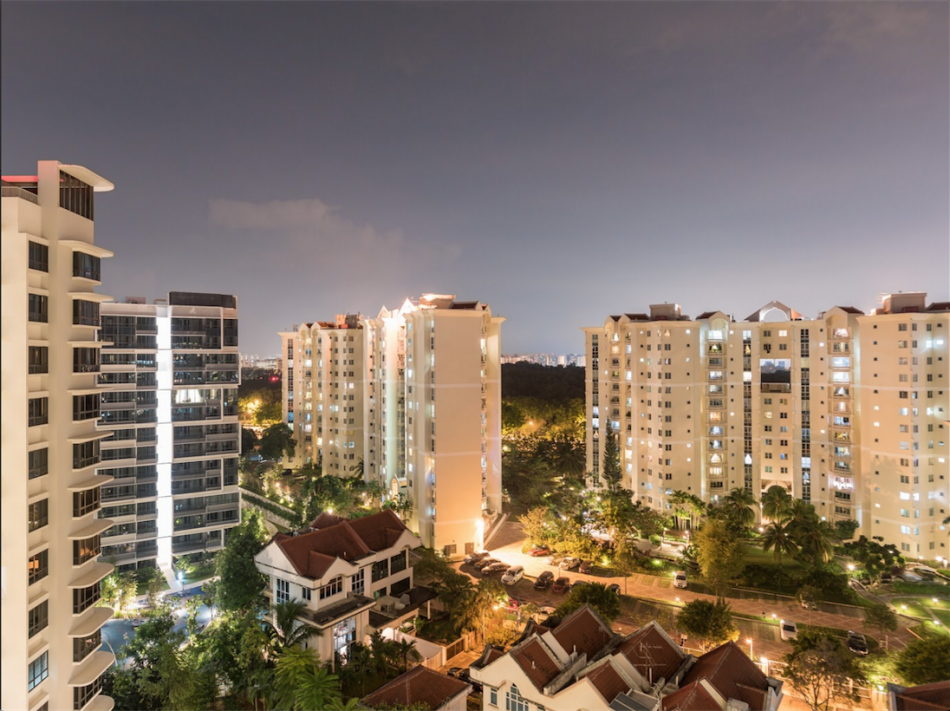 Our this Singapore districts guide will help you to find your new home!
Part 2: Districts 10 to 18
District 10, Central Region (Tanglin)
Bukit Timah, Holland Village, Balmoral, Orchard Boulevard, Tanglin Road
If there is a gentrified district in Singapore, this is it. District 10 is home to high end properties. This area has residences for the well-heeled expatriate, as well as the occasional celebrity. It's especially noted for the Bukit Timah reserve, which preserves much of Singapore's colourful flora and fauna. So, use this our Singapore districts guide to help yourself find a new home you love.
The reserve means this area can have a surprisingly rural feel, despite being in the heart of Singapore. Holland Villange and Tanglin are also famous for their accumulation of pricey cafes, and you will find contemporary European cuisine next to local favourites. Note: all the prices are probably jacked up.
Good for:
Living like an aristocrat
Foodies who are into Western cuisines
Nature lovers
Featured Listing: Spanish Village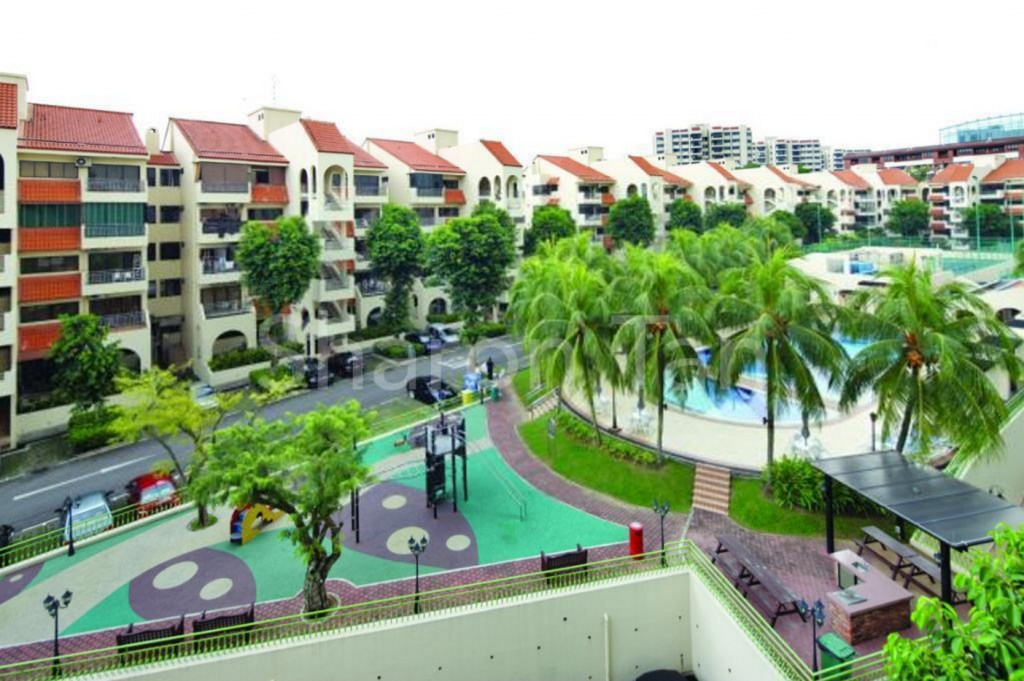 District 11, Central Region (Newton)
Novena, Newton, Dunearn Road, Thomson Road
This is a residential area, replete with its own neighbourhood malls. It's particularly noted for two theme malls: VeloCity (sports oriented) and United Square (loaded with preschool facilities and enrichment schools.) Overall, this makes it a very family friendly area. We hope you are enjoying our Singapore districts guide for finding the home in district 11.
Novena is noted for having no HDB flats, and rental and home prices are significantly higher in this part of the district.
Newton is home to the famous Newton Hawker Centre. Depending on who you ask, this is either a gem of Singapore food culture, or a massive tourist trap.
Good for:
Families with young children
Quiet residential living
Easy access to malls
Featured Listing: The Lincoln Modern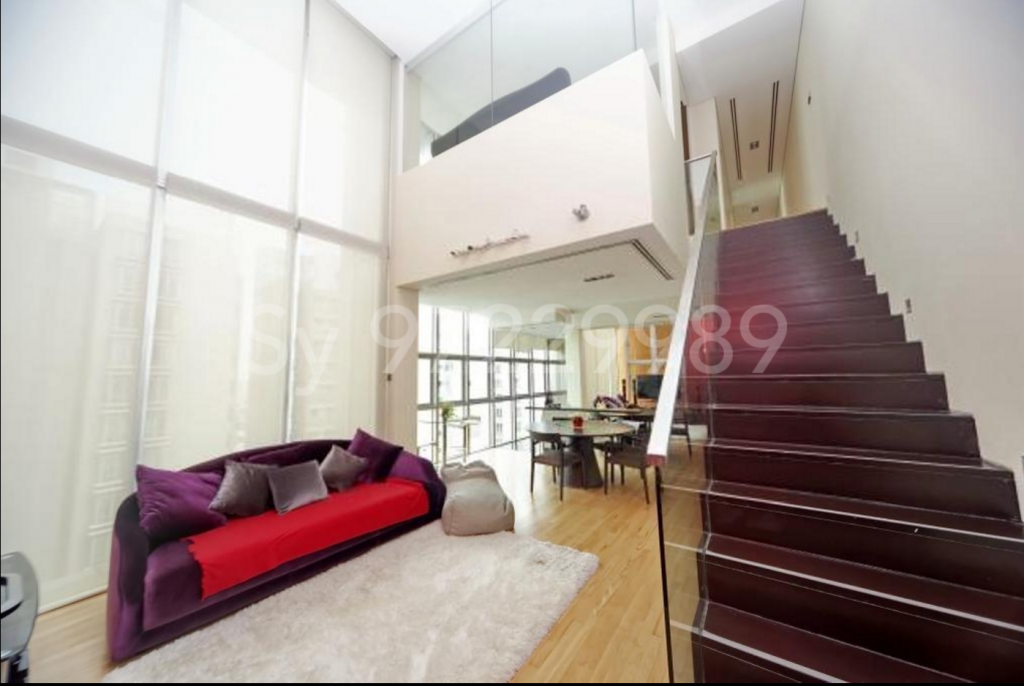 District 12, Central Region (Toa Payoh)
Toa Payoh, Serangoon, Balestier
This is a historically important region. Besides the proximity of Little India, Toa Payoh is one of the oldest townships in Singapore – it is the prototype on which many existing neighbourhoods are built.
Due to its advanced age, the area is well built-up with plenty of amenities. A plethora of malls, eateries, and entertainment outlets are within the area. The Toa Payoh town garden is one of the most elaborate in Singapore, and has a 27 metre tall viewing deck.
Good for:
People who too lazy to travel far for entertainment
Quick access to a beautiful park
Laid back living
Featured Listing: Trevista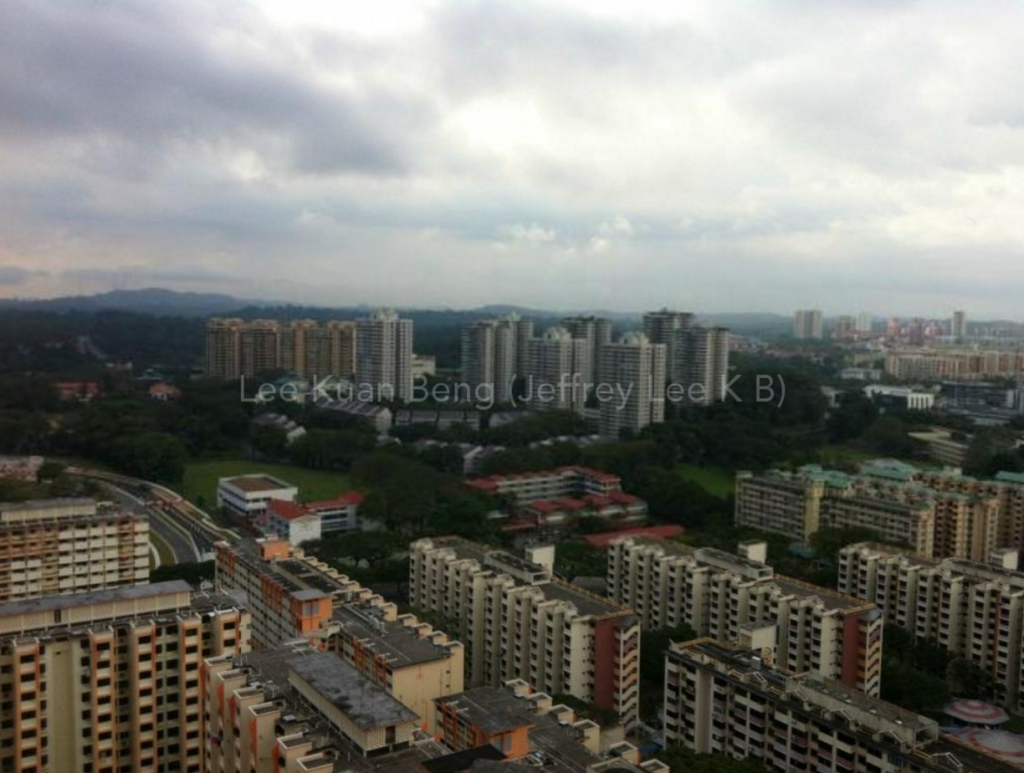 District 13, Central East
Potong Pasir, MacPherson, Braddell
Maybe it's got unlucky 13 because, right up until the mid-1980s, this was one of the poverty stricken areas of Singapore.
Potong Pasir used to be a quarry, surrounded by thatched roof houses. Today any remnants from those times are long gone, and the area is a busy, packed residential district. This makes Potong Pasir feel old and new at the same time: redevelopment makes the area feel new, but hides a lot of history.
MacPherson road, which is also in the area, leads to small industrial zone at Circuit Road. The companies there are not heavy industry however, so there won't be pollution issues in the district. If you liked our suggestions for district 13 in our awesome Singapore Districts Guide, please take a moment to comment below and let us know!
Good for:
Affordable homes in a fairly well connected area
Residential living in a busy, energetic area
Most foreigners who work around Circuit Road will try to rent here for easy access
Featured Listing: 18 Woodsville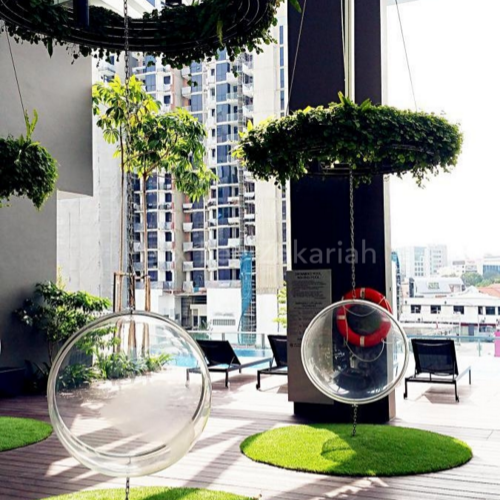 District 14, Central East (Eunos)
Geylang, Paya Lebar, Eunos, Kembangan
If district 14 were a person, it would be a smoking hot guy / girl in a leather jacket on a revved motorcycle. Geylang is a designated red light district, and up till the 1970s was home to triad gangs (today the area has tamed a lot, although licensed brothels still operate here.)
Eunos and Kembangan are laid back, informal areas where Singapore's kampong spirit is still strong. Strangers still gather in coffee shops to complain about the government (our national past time), play chess and checkers, or catch the game on the coffee shop TV.
This district has amazing food, hidden within the shady alleys of Geylang.
(Note: most banks will not finance property loans in Geylang)
Good for:
Adventurous individuals
People who want to see the gritty, "street" side of Singapore
In Eunos especially, life is good for people who want to be part of a community
Featured Listing: Waterbank at Dakota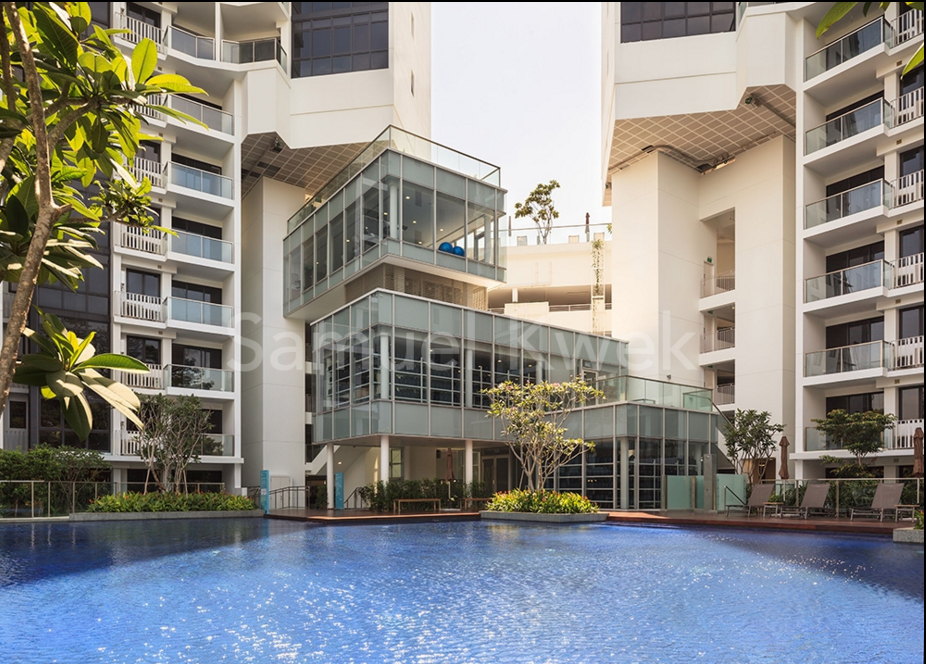 District 15, East Coast (Katong)
Joo Chiat, Marine Parade, Katong
History buffs will love this area, particularly the colonial era architecture that can still be glimpsed in Joo Chiat road's shophouses. Joo Chiat used to be something of a Perankan area (Peranakans are a mixed Malay / Chinese race, who have distinct cultural heritage.)
Very recently, Joo Chiat road has attracted a series of hipster cafes.
Katong and Marine Parade are well developed neighbourhoods, with Parkway Parade being one of the oldest and most iconic "neighbourhood malls" in Singapore. The area is quite densely packed with tuition centres, especially near Parkway Parade.
Good for:
History buffs
People who need a wide range of cuisines
Tuition (ha ha, too bad kids)
Featured Listing: Gold Palm Mansions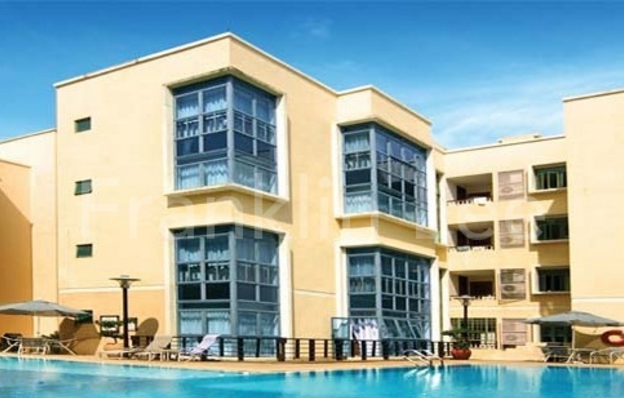 District 16, Upper East Coast
Bedok, Bayshore, Chai Chee
Residents on the east coast have the privilege of being lazy, easy-going beach bums. Easy access to East Coast beach, with its barbeque pits, water parks and constant stream of events (from marathons to food festivals by the beach) keep boredom at bay.
Bedok is the hub of activity is this area, and has a range of markets, coffee shops, and two small malls.
Good for:
People who love the beach
Party animals who like hosting barbeques
Anyone who must have a sea view from their condominium
Featured Listing: The Bayshore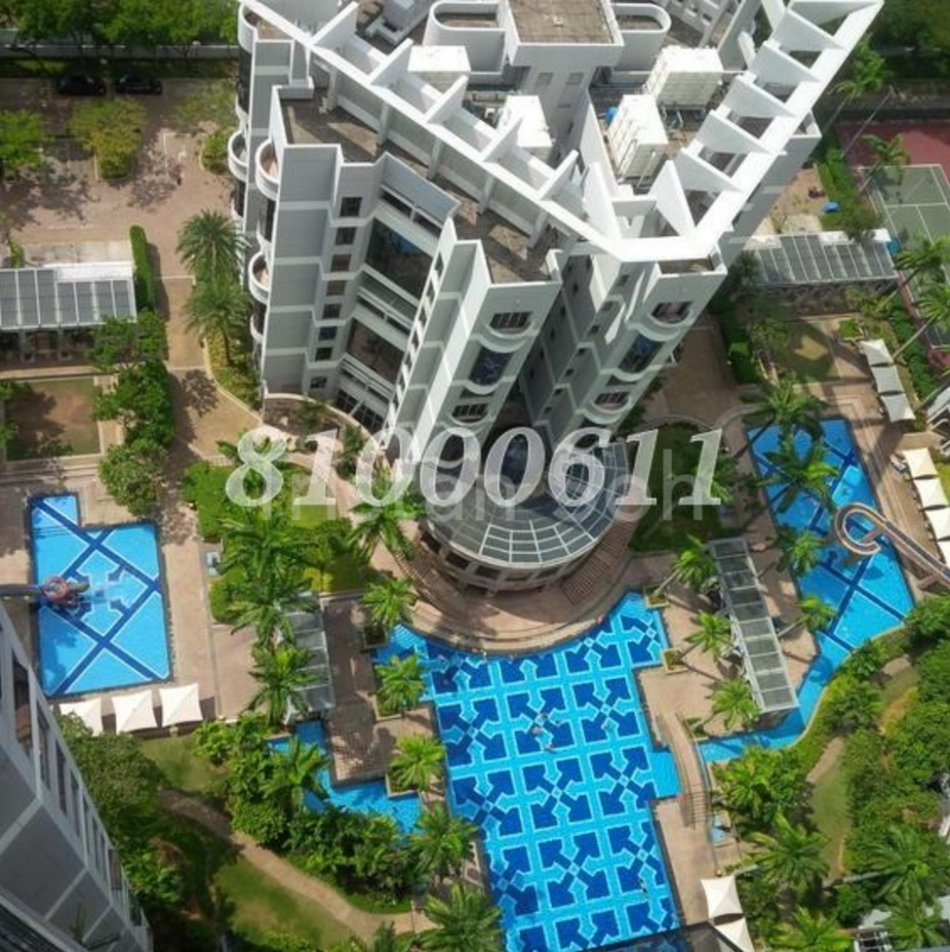 District 17, Far East (Changi)
Changi, Loyang
Everyone who visits Singapore sees this district; this is where Changi International Airport is located. The absurdly huge, award winning airport is practically a neighbourhood in and of itself.
Changi airport is loaded with shopping outlets and eateries. And yes, people do go there just for entertainment. It's basically a shopping mall with planes.
Changi is also home to plenty of historical landmarks. During World War II, Changi was the area where many British POWs were interned, and perished. A museum now commemorates this.
There are some chalets in the area, which are popular with teens over the weekends.
Good for:
The airport
History buffs
Easy access to resort chalets
Featured Listing: Palm Isles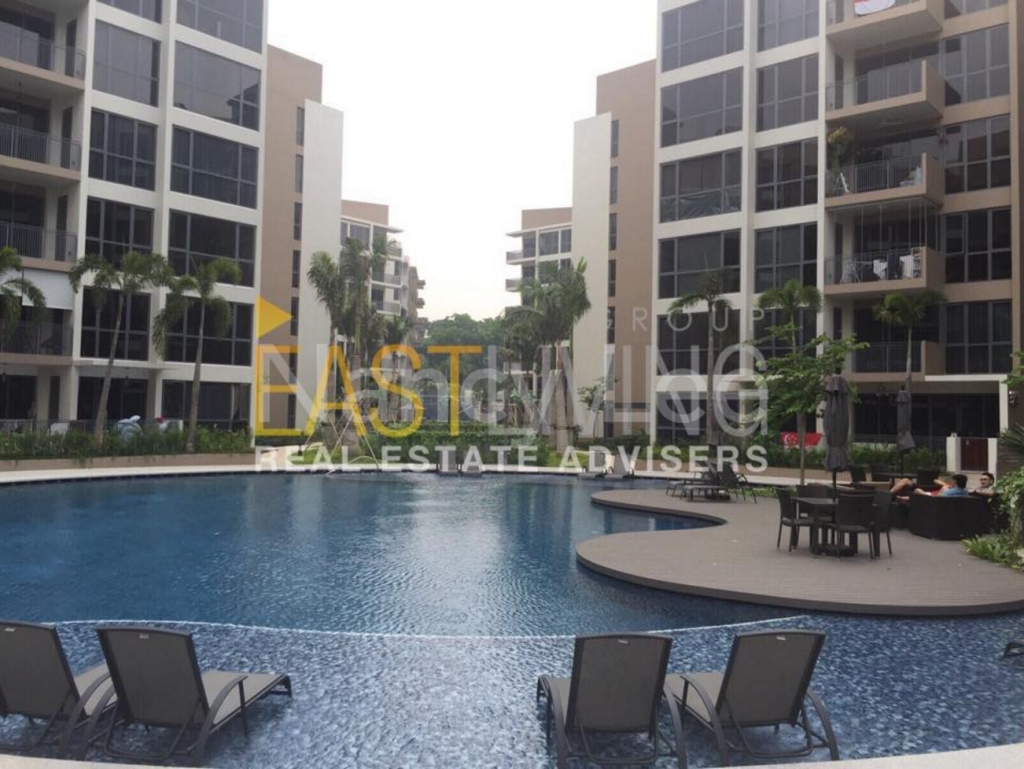 District 18, Far East (Tampines)
Simei, Tampines, Pasir Ris
This area vies with district 16 as the lifestyle hub of east side Singapore. Unlike its beach bum rival, district 18 competes with energy and bustle.
It's practically a mini-replica of downtown Singapore, with malls like Tampines 1 turning it into a shopping paradise. When major apparel chain Uniqlo opened in Singapore, they surprised everyone by opening in Tampines instead of on the iconic Orchard Road – and they did so to great success.
The Singapore Expo Centre is located near Simei, and is the site of numerous technology, book, and furniture fairs. Simei, like Pasir Ris, is heavily residential but not at all sleepy. This is a busy, bustling area with a lot of activity.
Good for:
People who don't want to live downtown, but still like a high energy area
Shopaholics
Anyone who wants easy access to the Singapore Expo
Featured Listing: My Manhatten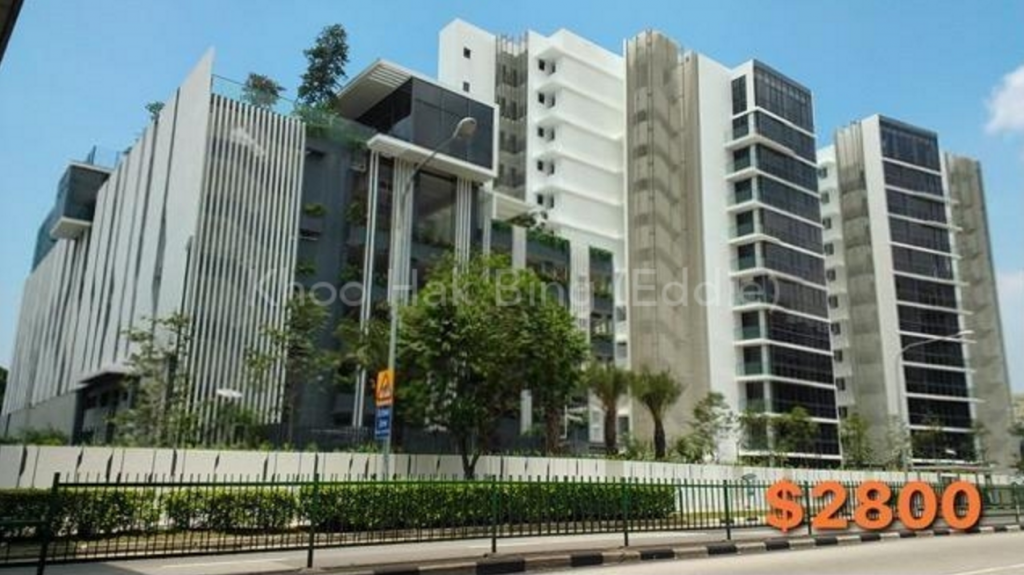 To view our previous post on Districts 1-9 click here.
To view our post on Districts 19 – 28 click here.
If you're planning to rent any of the above-mentioned districts, you'll be glad to know that aside from normal payment methods like cheque, you can also pay for the security deposit with your credit card via CardUp.co. This is especially beneficial if you do not have a large amount of cash on hand, or have not set up a local bank account yet.
Check out other rental related articles here: 99.co's price hacks for renting in Singapore and 5 under the radar HDB housing and rental schemes 
Find the rental home of your dreams today at Singapore's largest property portal 99.co!