Who's it suitable for?
Casa Esperanza condo is a perfect choice for those who are looking for:
A property near King Albert Park MRT Station
Units with 2 and 3-bedroom layouts
Tranquil surroundings just outside the city centre
Top international schools within proximity
Accessibility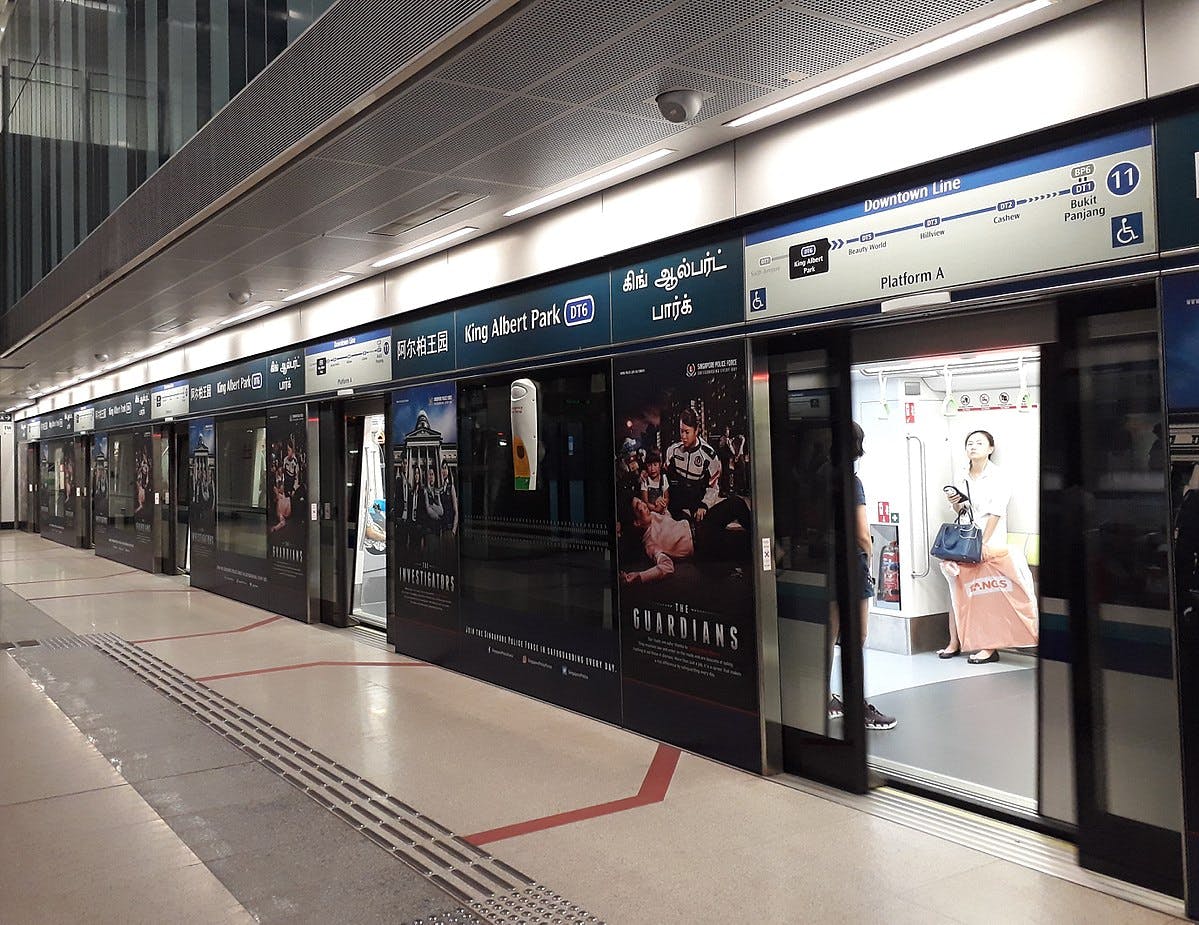 Casa Esperanza is located just opposite King Albert Park MRT Station. A short stroll across the street is all it takes for you to get there and access the Downtown Line (DTL). King Albert Park will take you straight to Botanic Gardens within 3 stops, linking the DTL to the Circle Line (CCL). For residents who prefer to drive, major roadways such as Bukit Timah Road, Farrer Road, and Dunearn Road nearby provide them easy access to other parts of Singapore.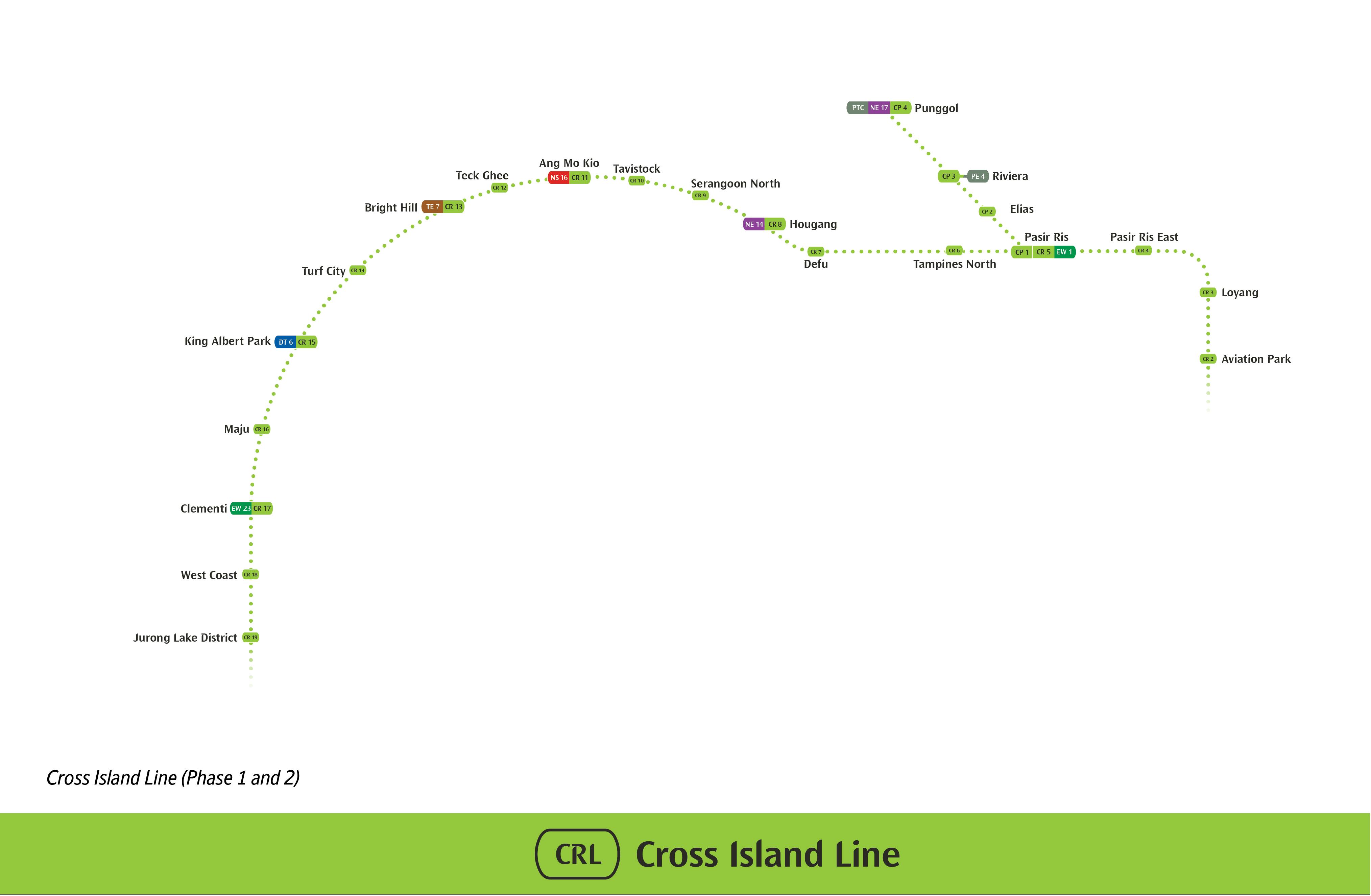 Cross Island Line (CRL) Phase 2
Expect a more seamless public transport system when King Albert Park MRT becomes an interchange station, connecting DTL to the Cross Island Line (CRL). It is a part of Cross Island Line Phase 2, which is planned to be fully operational by 2032. CRL2 has 6 stations, including Turf City, King Albert Park, Maju, Clementi, West Coast, and Jurong Lake District.
Nearby Amenities
Casa Esperanza is located at 995 Bukit Timah Road. Situated at a midpoint between downtown Singapore and the outer edges of the city, it allows residents to enjoy both great accessibility and convenience. Basic amenities such as schools and shopping centres can all be found nearby, and a wide selection of restaurants can be found along Bukit Timah Road and Jalan Jurong Kechil, conveniently within walking distance.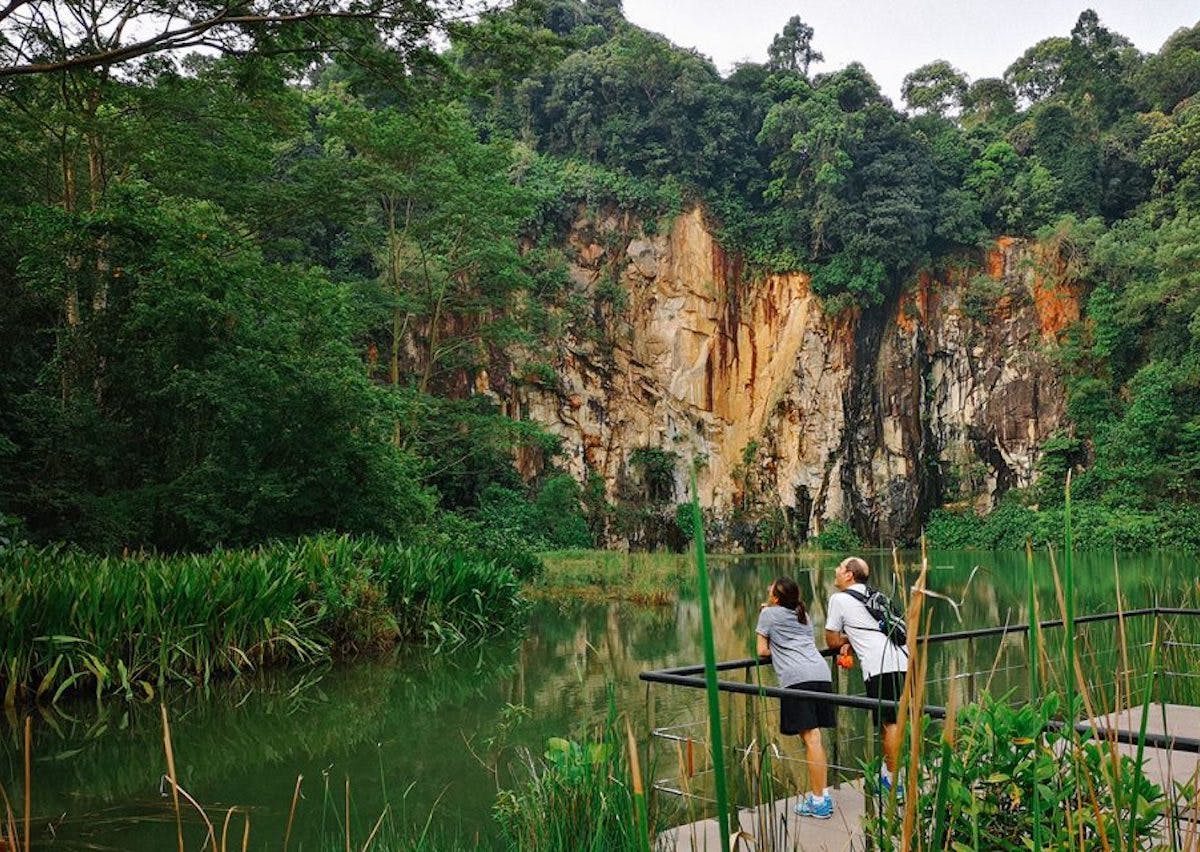 Parks Near Casa Esperanza 
Residents will have all the conveniences while living near lush greenery. Bukit Timah Nature Reserve, one of the largest patches of rainforest in Singapore, is located just a five-minute drive away. This 163-ha reserve has one of the richest and most diverse ecological systems, definitely a favourite place for any nature lovers. 
Expect to find an astonishing variety of plant, animal, and insect life typical of a humid equatorial climate. While in it, push yourself to the limits as you climb Singapore's tallest hill on trails that wind through pockets of hill dipterocarp forest. You will not find anything like it anywhere else on the island.
For a cosier option, head to Bukit Batok Nature Park. It features stunning views and crystal-clear waters. Serene and tranquil, the park is an ideal place for a peaceful nature walk. Take a stroll on the meandering footpaths that run through the secondary forest and admire the beauty of the lush greenery.
If you have ever wanted to enjoy the tranquillity of walking above lush green foliage, get up to the Treetop Walks at MacRitchie Nature Trail & Reservoir Park, located near Casa Esperanza. It is a 250-metre aerial free-standing suspension bridge spanning the two highest points within MacRitchie.
Shopping Malls Near Casa Esperanza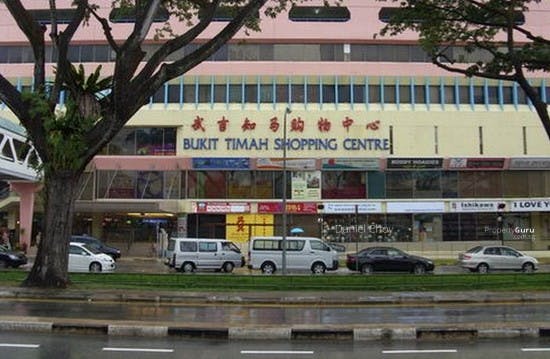 One should not have to travel far to fetch daily necessities and run errands, for everything is close to Casa Esperanza. Several shopping centres cater to nearby residents, including the KAP Mall, located only 600 metres from the condominium.
Residents can find shopping, healthcare, dining, and entertainment centres at the KAP Mall. It also features EagleWings Cinematics, an independent boutique cinema that will take your movie experience to a new level. 
Bukit Timah Shopping Centre is also located nearby. Bukit Timah Shopping Centre is adjacent to Beauty World Centre and Bukit Timah Plaza. It's easier for residents to find what they are looking for with these malls connected. 
Here is a list of shopping centres near Casa Esperanza:
KAP Mall (600m)
Bukit Timah Plaza (900km)
Beauty World Centre (1.5km)
Bukit Timah Shopping Centre (1.6km)
OD Mall (1.9km)
Hawker Centres Near Casa Esperanza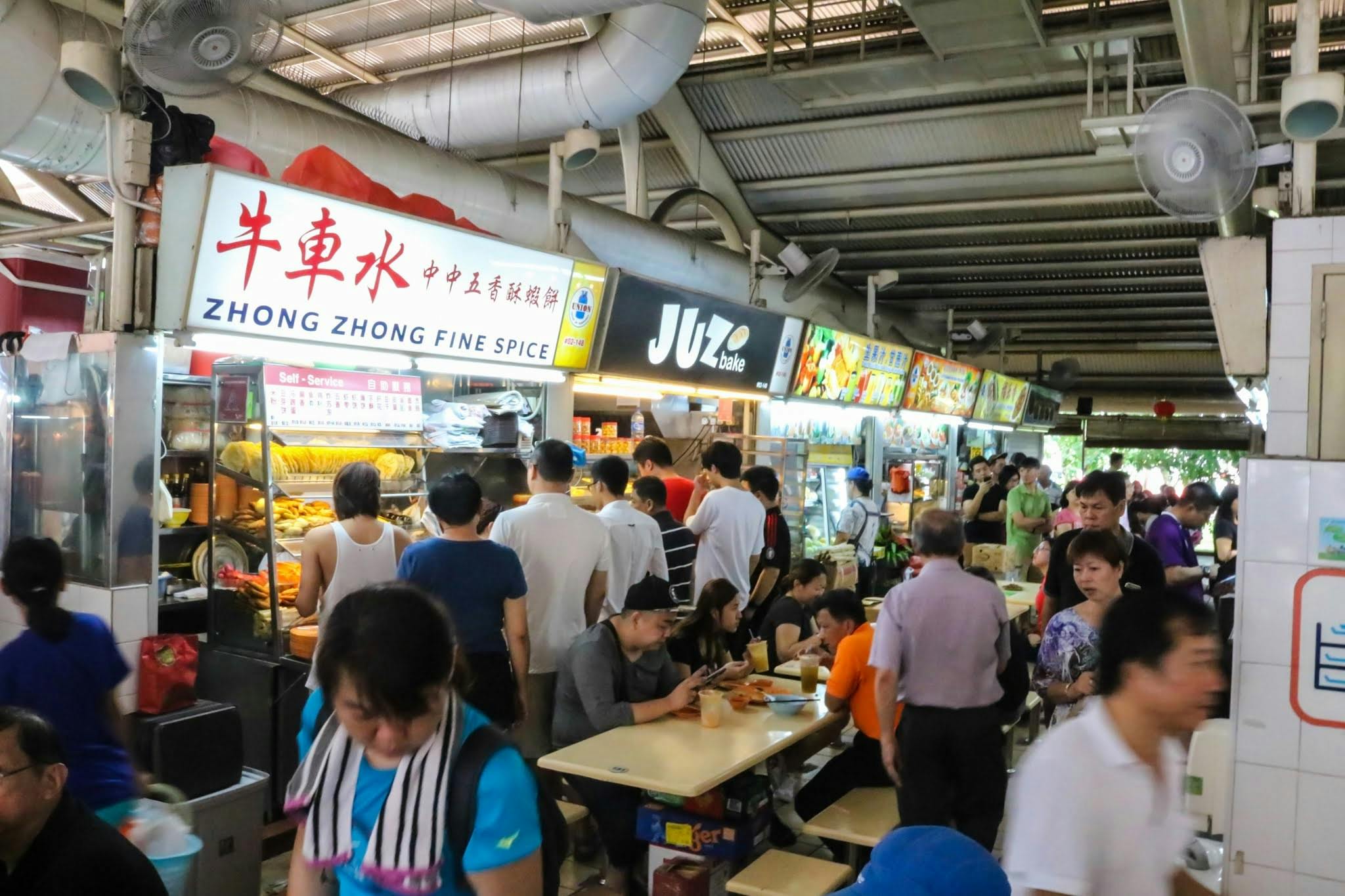 Some good news for hawker lovers, Bukit Timah Hawker Centre, is only a short drive away. You can find locals' favourites such as carrot cake, Hokkien mee, and char kway teow. With over 80 hawker stalls, some must-tries include He Zhong, Sin Chew, and Xie Kee. Make sure to grab a bite from these stalls when you are around!
Just a little bit further, there is Beauty World Food Centre which offers some hidden gems among the stalls. With over 40 stalls of cooked food, the most popular ones include Ajiya Okonomiyaki, Top 1 Home Made Noodle, Jew Kit Hainanese Chicken Rice, Pink Candy, and Mong Kok Dim Sum.
Here is a list of hawker centres near Casa Esperanza:
Bukit Timah Market & Food Centre (1.1km)
Beauty World Food Centre (1.6km)
Blk 308 Hawker Centre (3.4km)
Clementi Cooked Food Centre (3.7km)
Adam Food Centre (4km)
Schools Near Casa Esperanza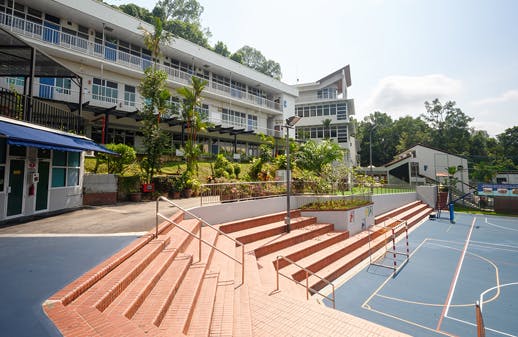 Bukit Timah Estate is well known for being home to several well-established schools in Singapore. It is another reason for families to settle in the neighbourhood. Casa Esperanza residents who wish to enrol their children in international schools would be delighted to find many options.
There are at least 7 international schools within a 3-kilometre radius of the Casa Esperanza condo. Chatsworth International School, Leeds International School, and Hollandse School are among the options. 
Moreover, this Bukit Timah condominium is close to Ngee Ann Polytechnic, which offers 36 full-time diploma courses and three common entry programmes through nine academic schools and various part-time programmes. 
Here is a list of educational institutions near Casa Esperanza:
Methodist Girls' School (180m)
Leeds International School (750m)
Pei Hwa Presbyterian Primary School (1.1km)
Singapore Institute of Technology SIT@NP (1.5km)
Singapore University of Social Sciences (1.8km)
Wise Oaks International School (1.9km)
Ngee Ann Polytechnic (2km)
Middleton International School (2.1km)
Chatsworth International School (2.1km)1
Swiss School Singapore (2.2km)
Hollandse School (2.2km)
Nanyang Girls' High School (2.3km)
Henry Park Primary School (2.3km)
Bukit Timah Primary School (2.4km)
Hwa Chong International School (2.5km)
University at Buffalo (2.6km)
National Junior College (3km)
Raffles Girls' Primary School (3km)
Places of Worship Near Casa Esperanza
Several churches can be found within a 3-kilometre radius of Casa Esperanza condo. Church of Singapore is among them. Established in 1963, the Church of Singapore (COS) now has over 4,000 members worshipping in 15 weekly services. 
There are also other religious places, such as mosques and temples near Casa Esperanza. Here is a list of places of worship in Bukit Timah that are close to the condominium complex:
Covenant Community Methodist Church (280m)
Glory Presbyterian Church (1.2km)
Bukit Timah Tua Pek Kong Temple (1.5km)
Mahabodhi Monastery (1.5km)
Beeh Low See Temple (1.6km)
Thin Chok Sun Bee Low Chee Temple (1.6km)
Church of Singapore Bukit Timah (1.8km)
History Maker International Church (2.1km)
Masjid Al-Huda (2.3km)
Hoon San Temple (2.5km)
Poh Ming Tse Temple (3km)
Hospitals Near Casa Esperanza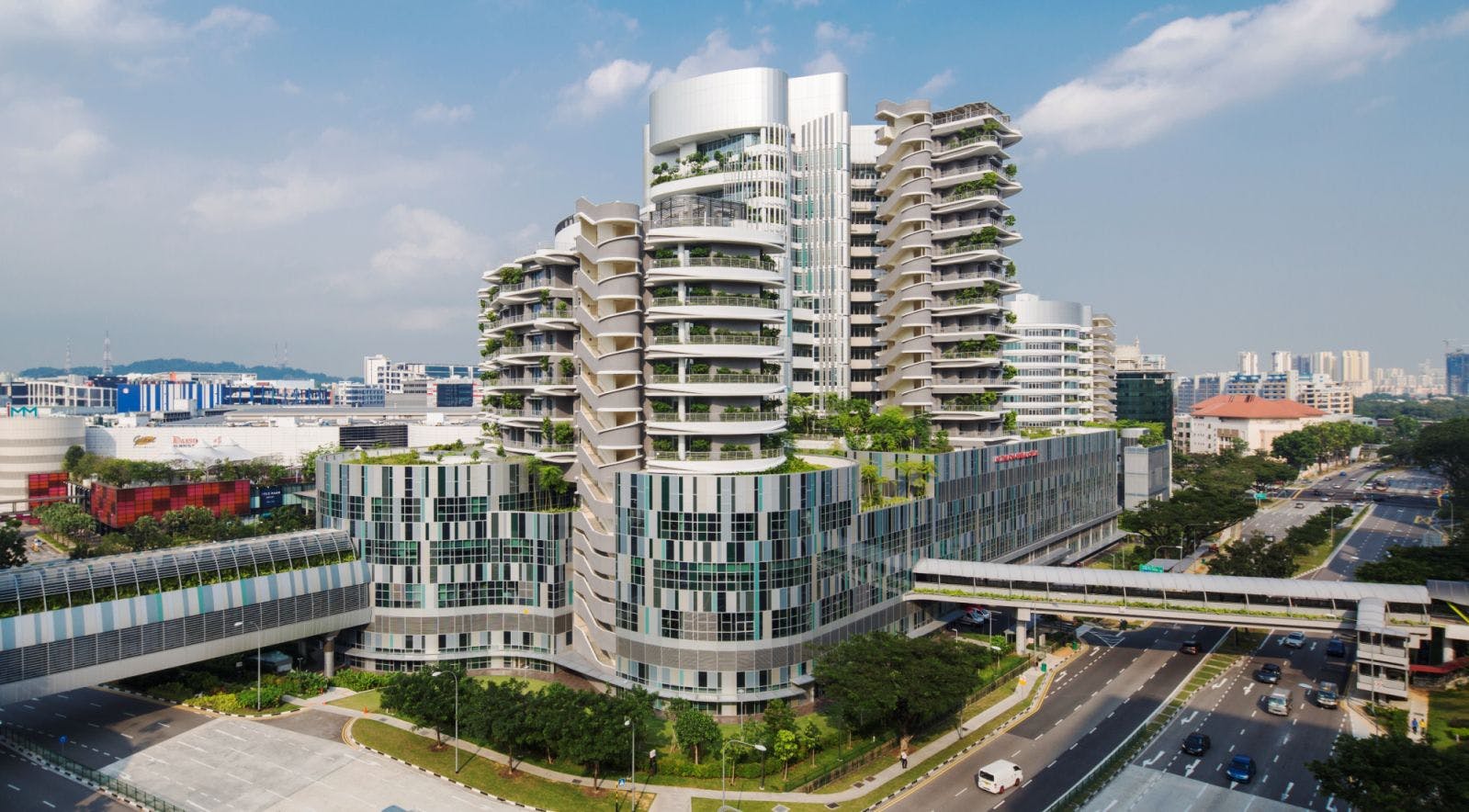 Nearby healthcare facilities include Ng Teng Fong General Hospital, located approximately 10 minutes by car from Casa Esperanza condo. Ng Teng Fong General Hospital (NTFGH), a 700-bed hospital in Jurong East, is twinned with Jurong Community Hospital to create a better and integrated service for patients who no longer require acute care.
Suppose you prefer to treat your condition at medical facilities closer to home, there are several options for you to choose from. Bukit Timah Family Clinic & Surgery (1km) and Chang Clinic (1.1km) are the nearest clinics to Casa Esperanza.