Who is it suitable for?
Hougang Green is a perfect choice if you are looking for:
Singles and small families' housing in the Hougang neighbourhood
Close proximity to Buangkok MRT Station
Abundant greenery and open spaces nearby
Accessibility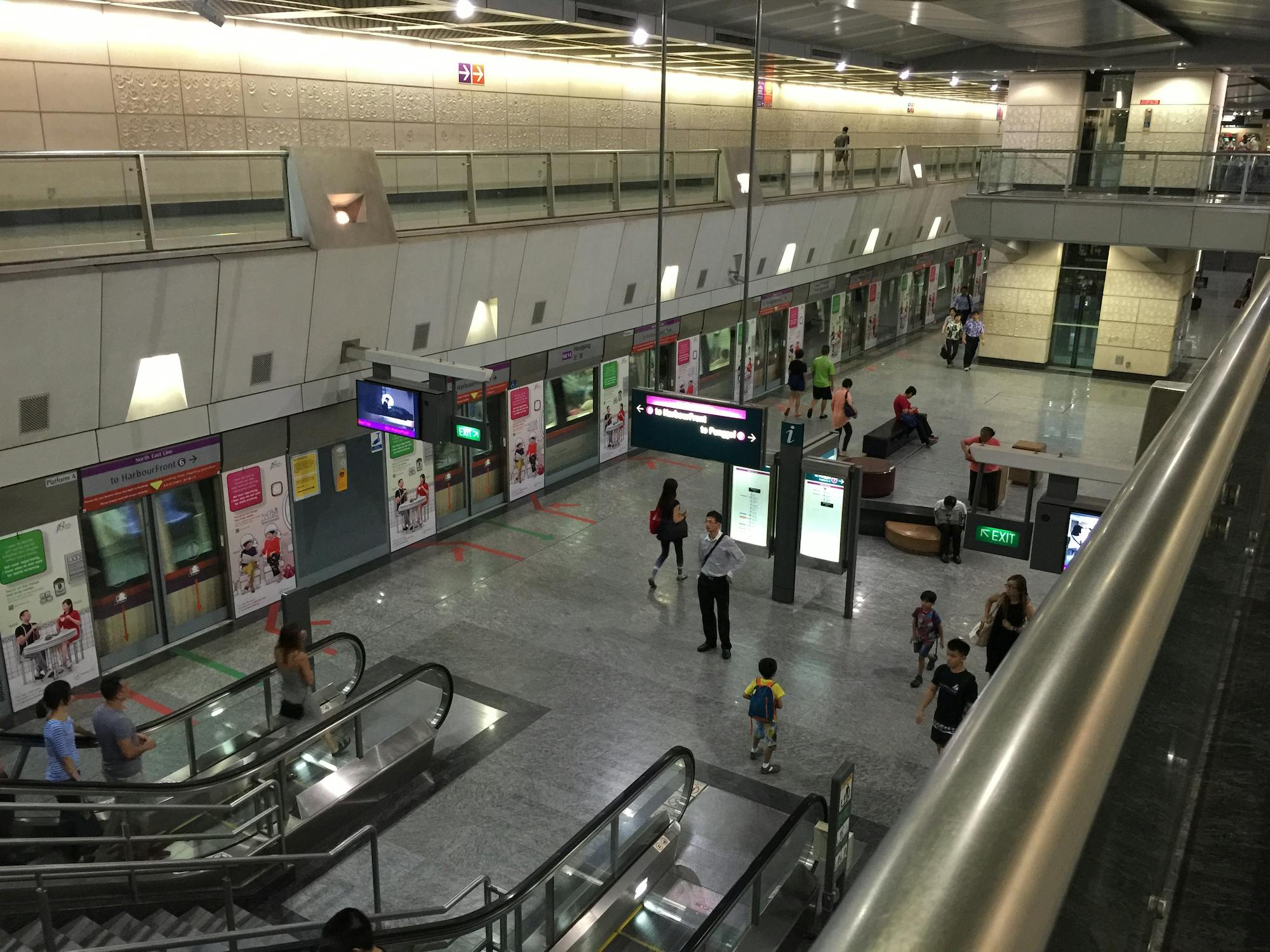 Hougang Green is a superior combination of urban establishments and all types of modern-day facilities including public transportation. The prime location of the condominium leads to it being easily connected to different parts of Singapore. 
Several nearby MRT stations are NE15 Buangkok MRT stations, NE14 Hougang MRT station, and NE16 Sengkang MRT Station. These stations are located within 2 kilometres of Hougang Green condo, making the transportation system more dynamic and, of course, better serving the community including the residents of the development.
Meanwhile, the closest bus stop is located right in front of the Hougang Green condo. For those with vehicles, the shopping district located at Orchard Road can be easily accessed via Kallang-Paya Lebar Expressway (KPE) and Central Expressway (CTE) in 17 to 25 minutes.
Nearby Amenities 
Located strategically in district 19 consisting of Hougang, Punggol, and Sengkang, the Hougang Green is built in a famous Singapore residential area with various commercial facilities and lifestyle hubs around. Residents of this Hougang condominium may have the greatest convenience when it comes to shopping or daily necessities for there are prestigious shopping centres nearby.
Shopping Centres Near Hougang Green
Hougang Green Shopping Mall is located next to the condominium. One of the big tenants there, Giant Supermarket, is an ideal place to go to when you need to buy some groceries. Find a wider variety of retails at the nearby Hougang 1, which is also within walking distance.
You only need approximately 15 minutes of walking to get to the newly refreshed Hougang 1. With a host of new and familiar F&B, retail, health and beauty, and enrichment choices, Hougang 1 is the perfect place to shop, dine, and relax.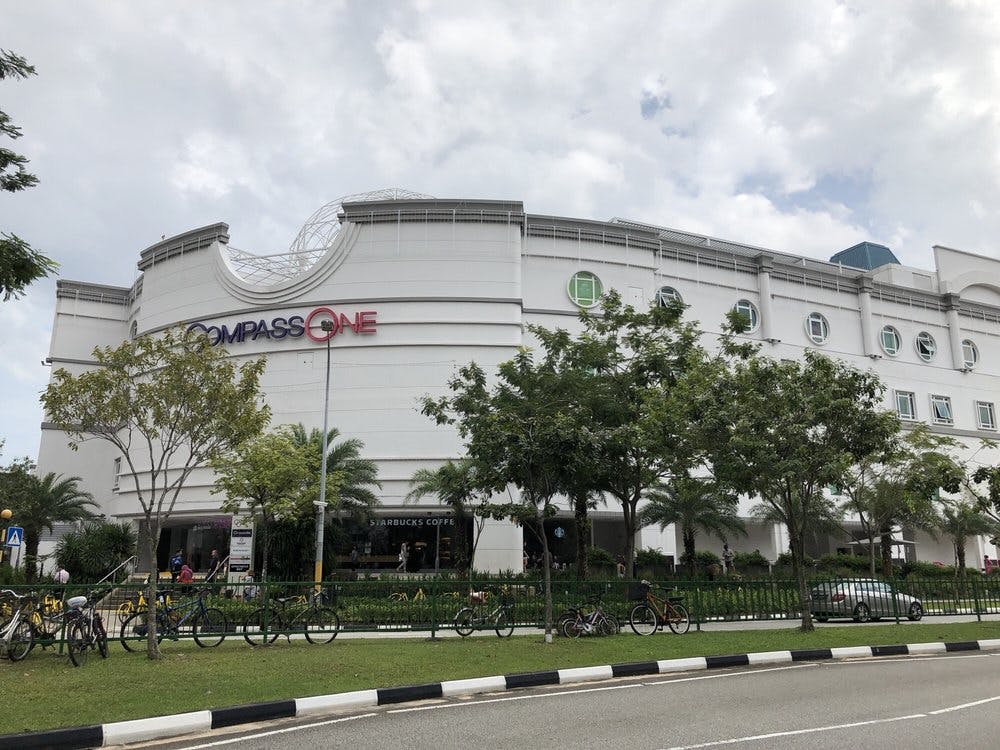 Other shopping options include Compass One, which is one of the major malls in the Northeast. The mall is an 8-minute drive away from Hougang Green, boasting over 200 established stores with a wide range of products and services uniquely curated for each and every individual. 
Here is a list of malls near Hougang Green:
Hougang Green Shopping Mall (10m)
Buangkok Square Mall (1.2km)
Hougang 1 (1.3km)
Hougang Mall (1.4km)
Rivervale Plaza (2.2km
Compass One (2.5km)
The Seletar Mall (2.9km)
Rivervale Mall (3.5km)
Heartland Mall Kovan (3.5km)
Hawker Centres Near Hougang Green
The unique strategic location of the Hougang Green condo also gives future residents a wide variety of food to savour every day. Apart from the modern eateries inside the shopping malls nearby, hawker centres can be a really good idea for some of you who are looking for delicious food to enjoy at affordable prices.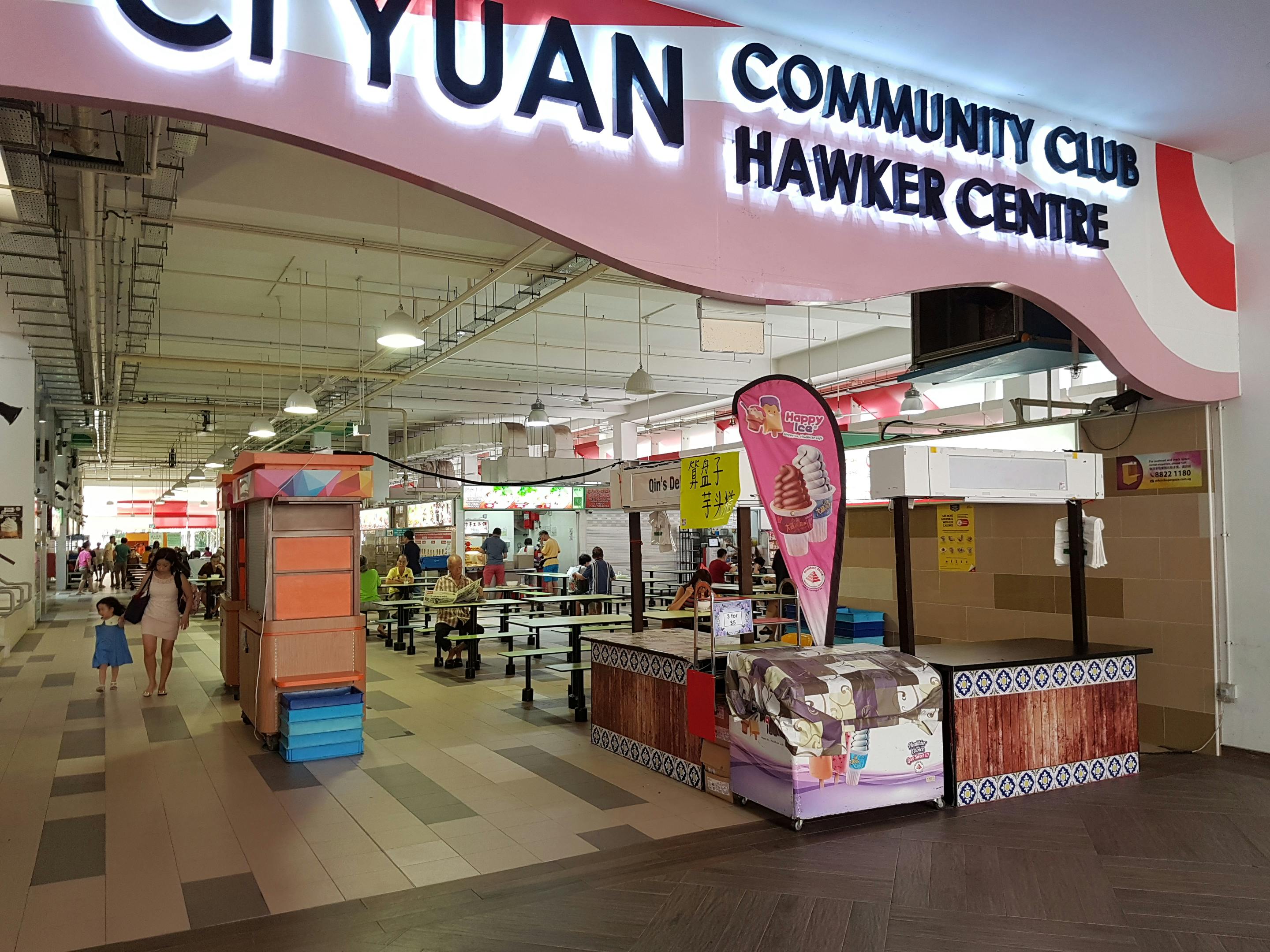 The nearest one should be Hougang Green Food Centre which is only a 4-minute walk away. Broadway Food Centre and Ci Yuan Hawker Centre are also within minutes' walking distance from the Hougang condominium complex. Ci Yuan Hawker Centre itself is claimed to be one of the best hawker centres in town. Currently housing 40 food stalls with 640 seats, it is a fantastic place to tuck into many people's favourites. 
The food options at Ci Yuan Hawker Centre range from local food like chicken rice and fried Hokkien mee to international food items like Shanghainese "guo tie" and "xiao long pau", western food fare as well as Japanese cuisine. Other than stalls selling beverages, you will not find more than 1 stall selling the same or similar food items.
Schools Near Hougang Green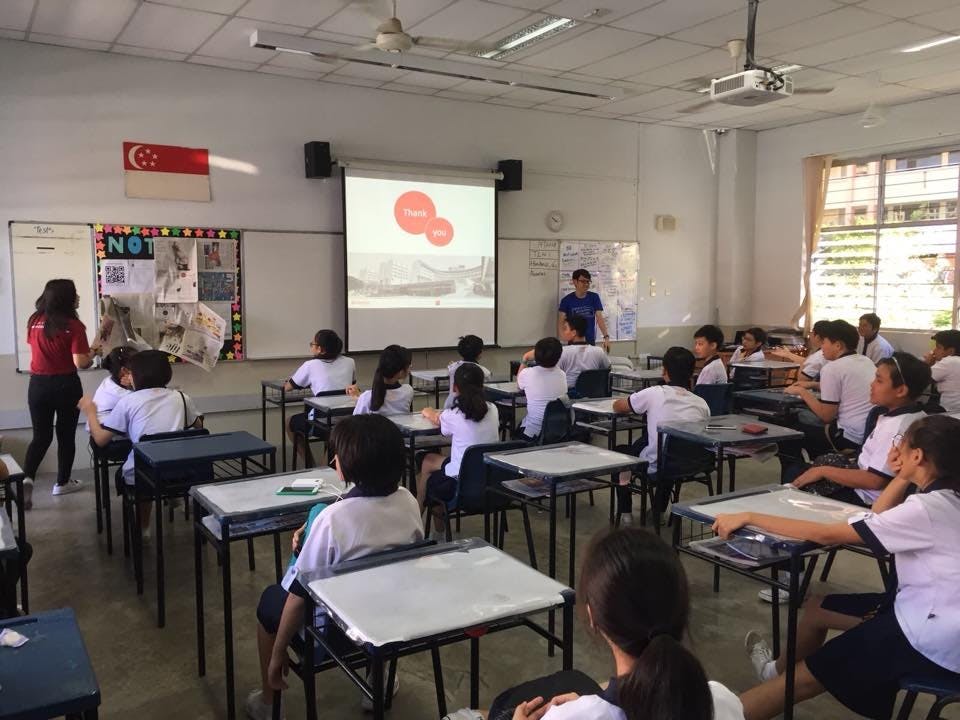 Based on the Hougang Green condo review, parents with school-aged children find no difficulties to access the best educational facilities. Reputable educational institutions like Yio Chu Kang Primary school, Hougang Secondary School, Montfort Secondary School, Serangoon Junior College, and a good number of national and international schools and colleges are located within a short driving distance from this area. 
Here is a list of schools near Hougang Green:
Theory G Education Centre (40m)
Yio Chu Kang Primary (750m)
Hougang Primary School (950m)
Montfort Junior School (1km)
Palm View Primary School (1.2km)
Punggol Primary School (1.2km)
North Vista Primary School (1.4km)
Academic One Education Centre (1.4km)
Xinmin Primary School (1.6km)
North Vista Secondary School (1.8km)
Holy Innocents' High School (1.8km)
Seng Kang Secondary School (2.2km)
Holy Innocents' Primary School (2.2km)
Rosyth School (2.4km)
Seng Kang Primary School (2.6km)
Moreover, with the Hougang Green floor plan we see that the condo offers 3 different design layouts ranging from 71 up to 194 square metres, the condominium can be an ideal home for families, especially small to medium-sized ones.
Parks Near Hougang Green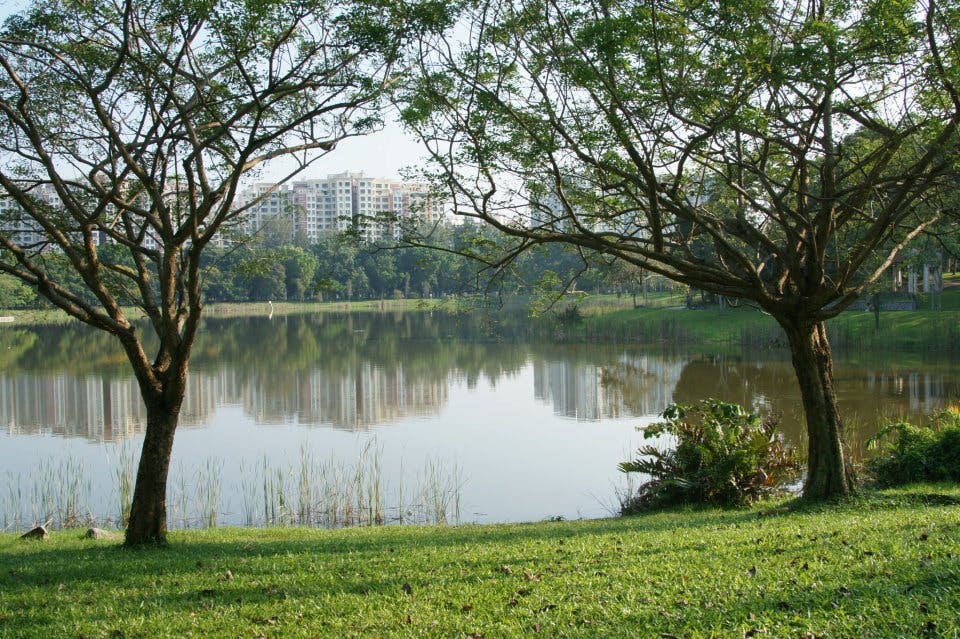 Hougang Green allows its residents to enjoy an abundance of green spaces so close to home. A tranquil green area with a beautiful pond in the middle, Punggol Park, is located just 1.4 kilometres from Hougang Green. It has something for everyone. The shady trees provide a lush, cool area for families to picnic under while bicycle tracks allow avid cyclists to enjoy a session of cycling with friends. 
Punggol Park has a fitness corner which is also a good pit stop for joggers to rest or do some simple stretching on the fitness equipment before commencing their run. Moreover, Hougang Green is located close to Sungei Serangoon Park Connector where you can cycle, jog or hike to Lorong Halus Wetland, Punggol Waterway, and Coney Island.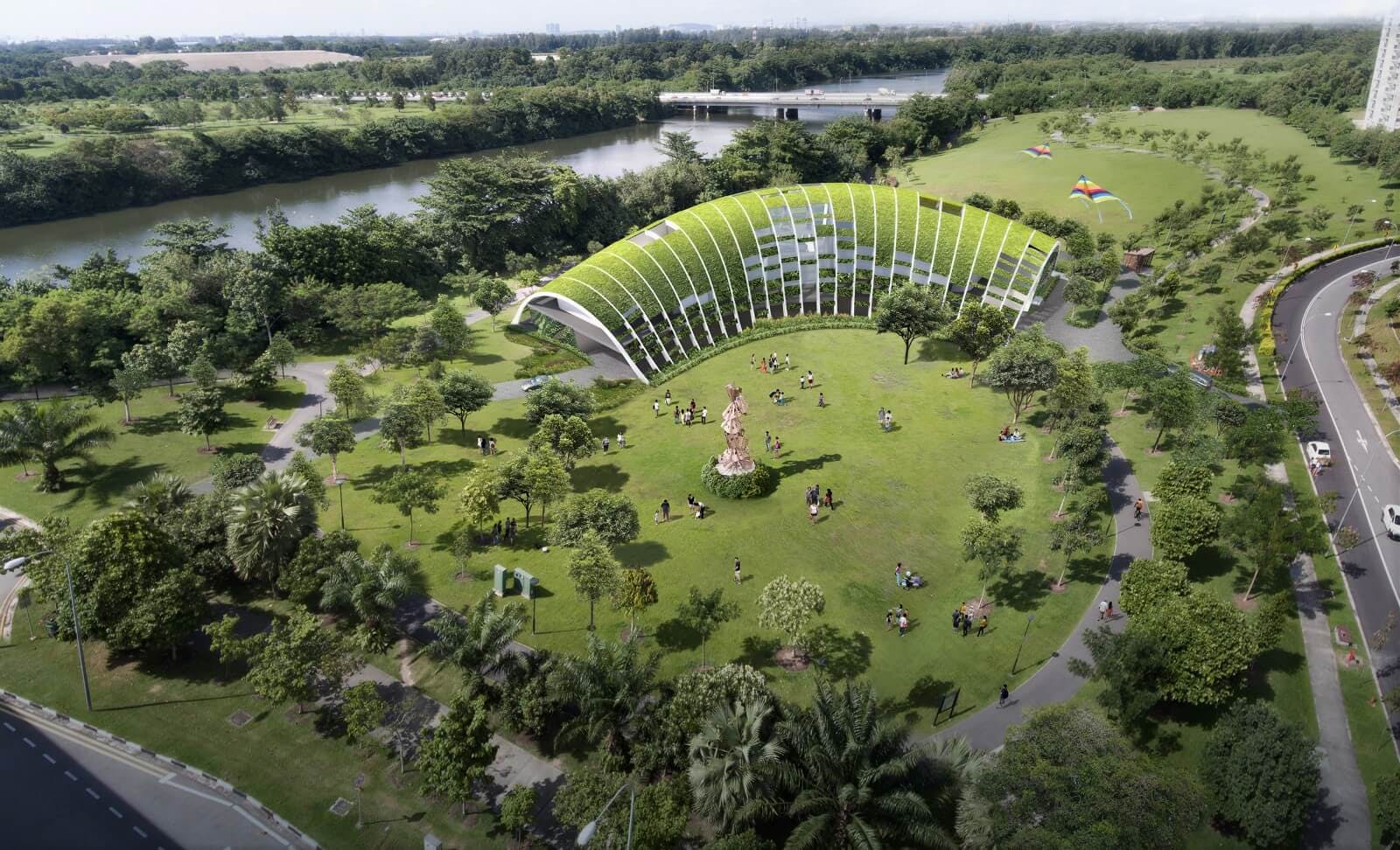 You can also pick Sengkang Riverside Park (3.5km) for recreational activities. With Sungei Punggol running through it, Sengkang Riverside Park is calm and tranquil. It is a favourite of nature lovers. Home to many aquatic plants, the constructed wetland doubles up as a wildlife habitat and attracts various birds and damselflies. Imagine how much you can see in the area!
Here is a list of parks near Hougang Green:
Crest Park (900m)
Buangkok Edgeview Park (1.3km)
Punggol Park (1.4km)
Compassvale Ancilla Park (1.4km)
Ci Yuan Sports Park (1.7km)
Harmony Park (1.8km)
Hougang Neighbourhood Park (2km)
Punggol South Park (2.2km)
Jalan Selaseh Park (2.3km)
Sungei Serangoon Park Connector (2.9km)
Sengkang Riverside Park (3.5km)
Libraries Near Hougang Green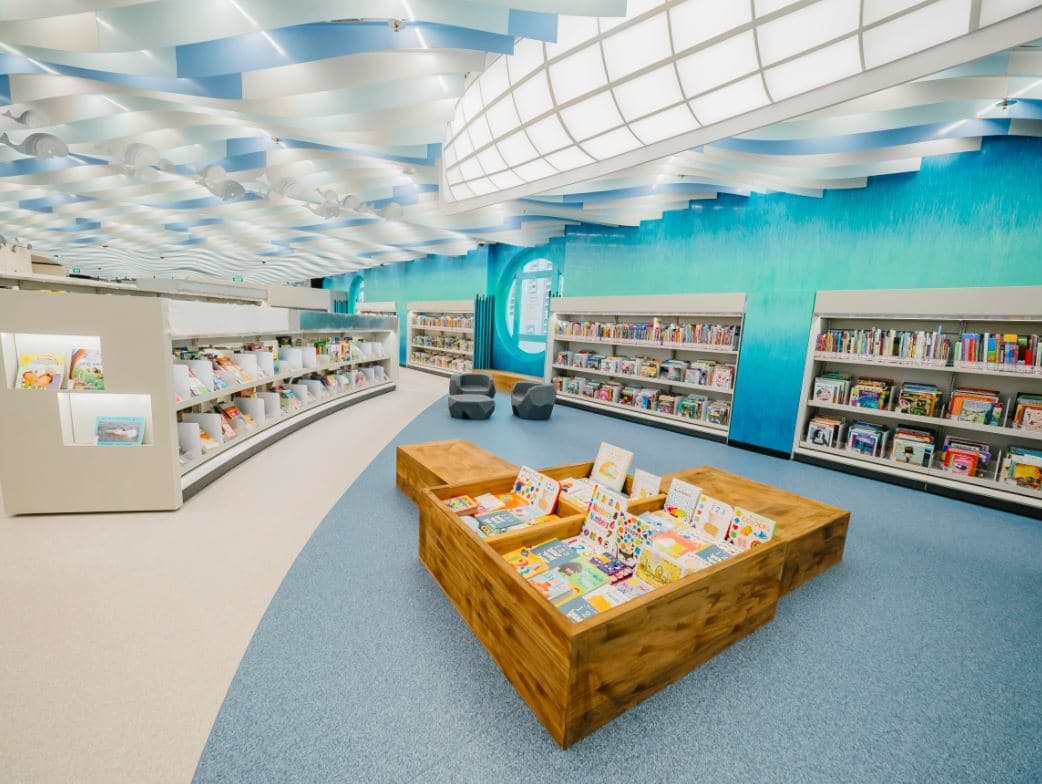 Sengkang Public Library and Cheng San Public Library are both located close to Hougang Green. Situated within the Compass One shopping mall, Sengkang Public Library covers an area of 2,136 square metres with a collection size of about 125,000 items. Sengkang Public Library has some new areas which include the Early Literacy Area where families can read and bond together, the Tween Space targeted at children aged 10 to 14, and a dedicated Adults section for quiet reading.
Meanwhile, Cheng San Public Library is situated within the Hougang Mall, approximately 1.5 kilometres away from Hougang Green. What makes the library different from the others is that it has artistic spaces that feature artworks and help to promote art appreciation in the community.  
Sports Centres Near Hougang Green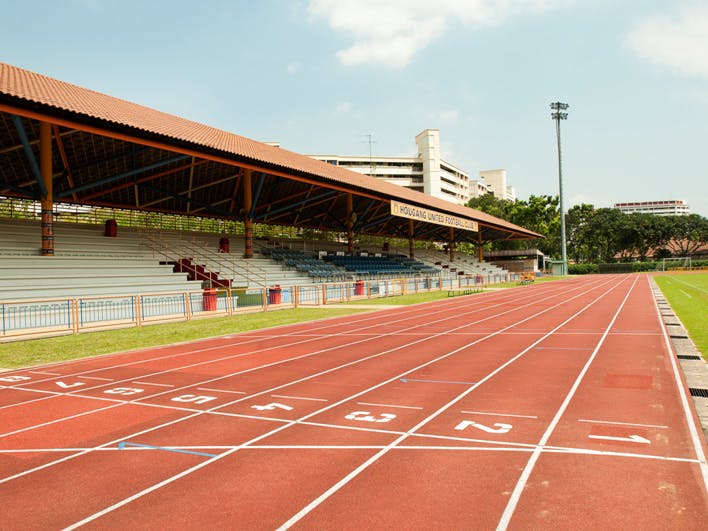 Residents with active lifestyles might want to get familiar with Hougang ActiveSG Sports Centre. It is located approximately a 5-minute drive away from Hougang Green. The Swimming Complex, together with the Hougang Stadium, ActiveSG Gym, and Hougang Sports Hall, meets the sporting and recreational needs of the community.
Hougang Stadium itself is a multi-purpose stadium with a capacity of 3,800 people. It is currently used mostly for football matches and is the home stadium of Hougang United FC. The public can use the facilities from 4:30 am to 8:30 pm daily unless it is exclusively booked for a sporting event.
Places of Worship Near Hougang Green
Within a 3-kilometre radius of Hougang Green, you can find numerous places of worship, including churches, mosques, and temples. Here is a list of religious buildings near the development:
Masjid Al-Mawaddah (1.1km)
Pu Ti Buddhist Temple (1.4km)
Surau Al-Firdaus @ Kampung Lorong Buangkok (1.7km)
The Church of Jesus Christ of Latter-Day Saints (1.7km)
True Jesus Church Serangoon (1.8km)
Tian De Temple (2.4km)
Masjid Al-Istiqamah (2.6km)
Sengkang Combined Temple (3km)
Hospital Near Hougang Green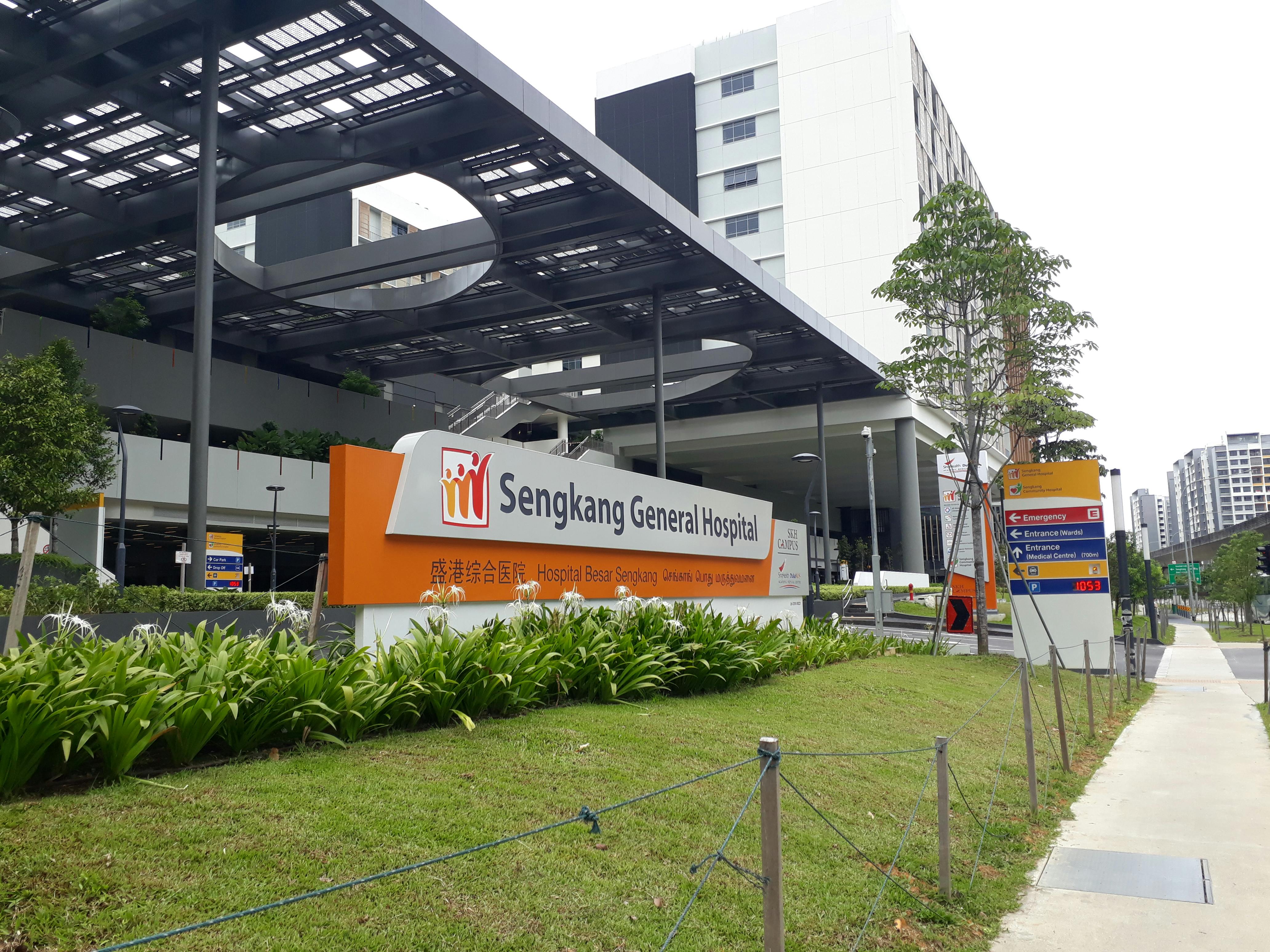 Sengkang General Hospital caters to any medical needs of residents. Located approximately 2 kilometres away, it takes about 7 minutes to drive from Hougang Green to the public hospital. Providing general hospital services with community-based care, Sengkang General Hospital also partners with primary care physicians, polyclinics and intermediate and long-term care providers.
However, if you prefer smaller medical facilities to treat your condition, there are several clinics within a kilometre radius of Hougang Green. Some of the nearest ones are Excel Family Clinic (110m) and Sia Yeo Hougang Clinic (500m).