This luxurious property sitting on District 14 carries its elegant external architecture into every one of its 16 units. M Suites sits along 65 Lorong Melayu, Singapore, poised distinctly as an exclusive 4-storey freehold development within the enclave. The development is scheduled to be completed in 2024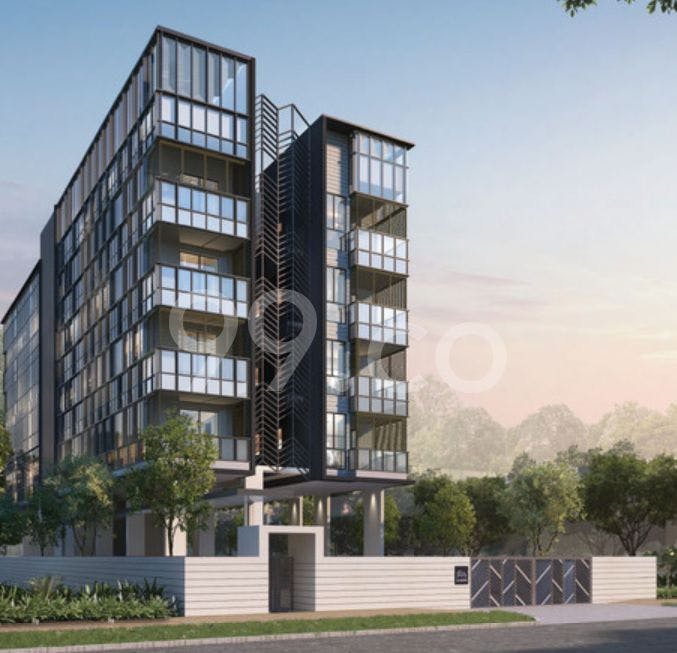 M Suites offers residents the perfect blend of modern architecture and exquisite design. With carefully curated furniture for the interior, the stunning M Suites condo has been customised for residents to exude a cosy ambience. With a breathtaking balcony view from every unit, residents can revel in the fresh air and catch a glimpse of the city from their homey interior. 
Couples starting families will be delighted with M Suites' children-friendly architecture and design. The development contains a playground, rooftop garden and a lap pool, amongst other features. These facilities are superb for children of all ages to enjoy and experience in the M Suites.  
M Suites Floorplan
Live Stylishly
The 3 or 4-bedroom units in M Suites condo are adorned with stylish marble tiles that are sleek and practical for residents' upkeep. The spacious vibe of each residence is the perfect abode for homeowners with small families.
The 3-bedroom units in the M Suite condo have an area of 1,022-1,044 square feet with two bathrooms. Couples looking to expand their growing families may instead consider the 4-bedroom units, with 1,292-1,313 square feet with four baths.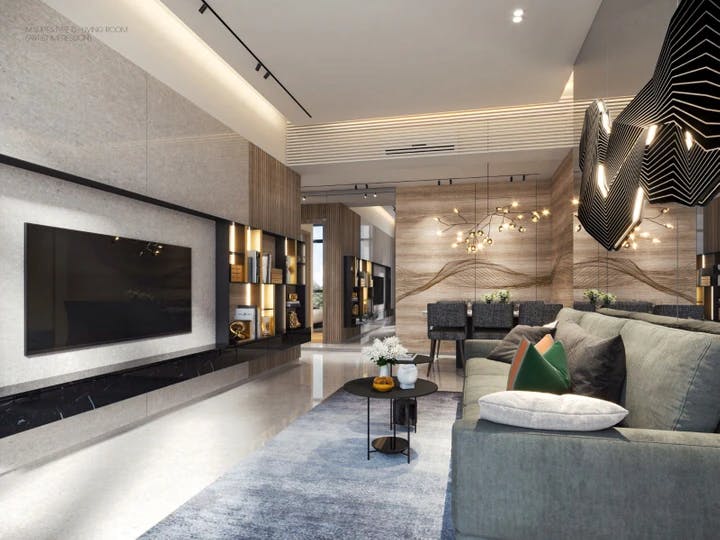 The spacious units in M Suites condo come with balconies that provide uninterrupted views of the natural, luscious greenery that accessorises the area. Each unit provides a snug atmosphere with its high ceilings and glass panelled windows that bring in ample natural light that will amplify the beauty of residents' furniture and styling choices. 
M Suites Location
For Residence Who Want to Travel Freely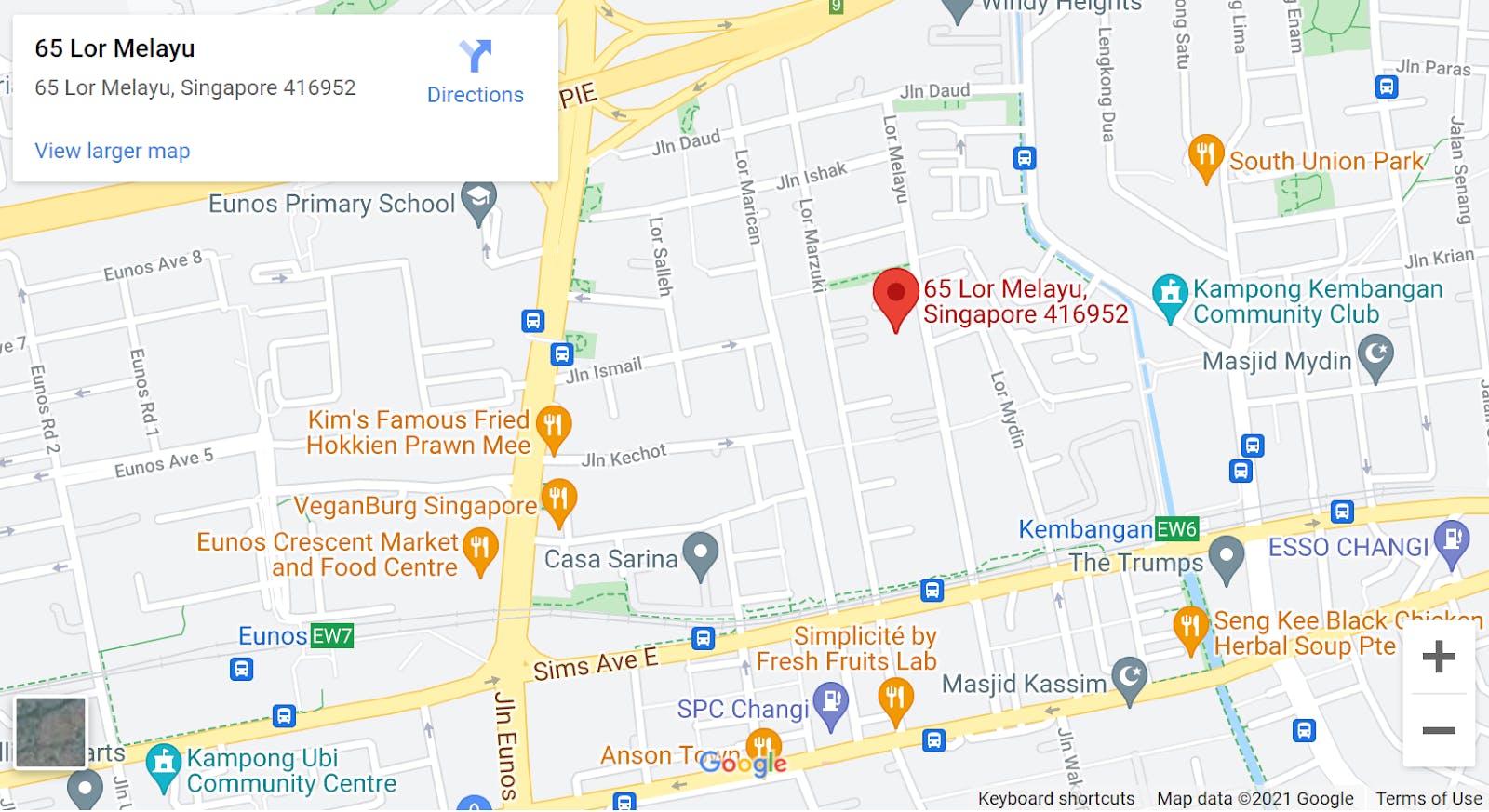 The location that M Suites sits within offers both privacy and yet ease of travel for residents working in the Central Business District (CBD). By living at M Suites, you can enjoy being conveniently connected to the major roads that link your home to practically the whole of Singapore, especially prime areas, via the Pan Island Expressway (PIE). 
And if you'd rather enjoy the ease of public transportation, you can do so with Kembangan and Eunos MRT stations on the East-West MRT line. Kaki Bukit and Bedok North on the Downtown MRT line are also near M Suites, allowing direct access to prime areas in the Singapore financial district, via Downtown and Telok Ayer stations. 
M Suites Developer
M Suites condo is developed by FG Resource Pte. Ltd., a company from Singapore that was incorporated on 8 June 2017 in Singapore. 
In its four years of activity, the company has grown to be a strong competitor for other holding companies in Singapore. 
M Suites Accessibility
Experience the Hustle and Bustle of District 14
Some of the notable famous eateries near you are Dunman Food Centre, Kim's Famous Fried Hokkien Prawn Mee, VeganBurg and more. For last-minute supper plans, you might find yourself frequenting the array of food stalls at Simpang Bedok, or the stretch of late-night food haunts along Upper Changi Road. 
There's no shortage of recreational malls near M Suites condo, including the Tanjong Katong Shopping Centre, Kembangan Plaza, and Bedok Mall, all located within a 7-minute walk. Shopping and grocery runs will be uber convenient for M Suites residents with an array of malls to choose from for comfort and variety. 
Other nearby amenities worth nothing include Changi General Hospital, Geylang Serai Market & Food Centre, Opera Estate Football Field and more. 
The M Suites condo is perfect for a modern day-to-day lifestyle for future homeowners. With outdoor nature parks and Kampong Kembangan Community Centre nearby, residents can enjoy connecting with the community through shared activities and events. 
Residents can also keep up a healthy lifestyle at M Suites, with a vibrant ecosystem of parks that are nearby. Cycle down to East Coast Park to enjoy a scenic view as you exercise as a family during the weekends. With a variety of activities at East Coast Park, families will never run out of exciting things to do over the weekends. 
Parents can also take pride in knowing that M Suites is located amongst one of the top schools in Singapore for both primary and tertiary education. These schools include Tanjong Katong Girls' School, Telok Kurau Primary School, Ping Yi Secondary School to name a few. These highly acclaimed schools will help ensure a bright future for future generations, as they travel to their institutes in a safe and convenient manner from M Suites condo
M Suites Site Plan
An Array of Exciting Top-notch Amenities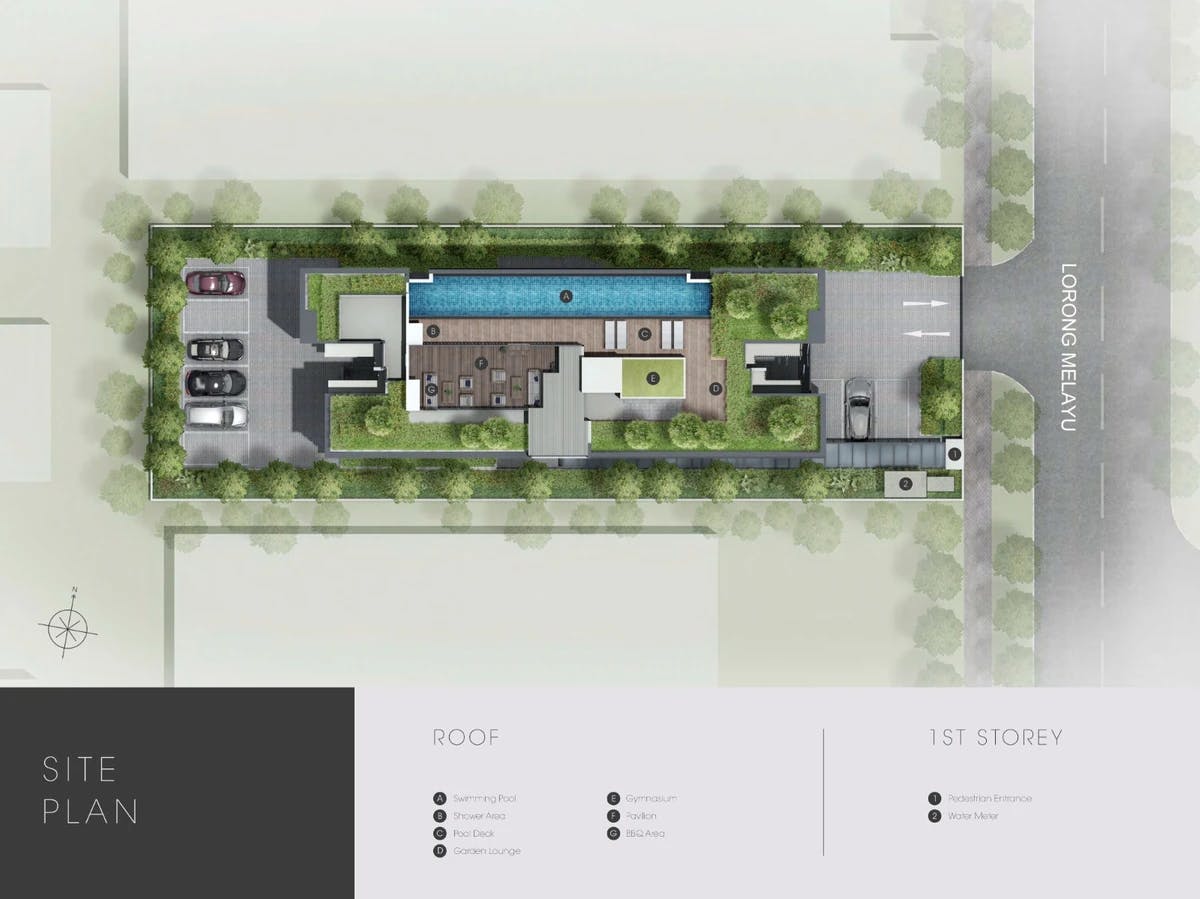 The vast land space in M Suites offers residents a variety of residential activities that are convenient and fun for all ages. This spacious residence has a gymnasium, pool deck, a garden lounge and a BBQ area for its residents to unwind at.
The array of modern facilities at the residence also ensures an opulent experience for families both young and old. Bask in the ambience of the M Suites condo as you host parties and gatherings in your residential area that exude luxury. 
The URA Master Plan and Other Developments will Grant M Suites Residents a Sustainable Lifestyle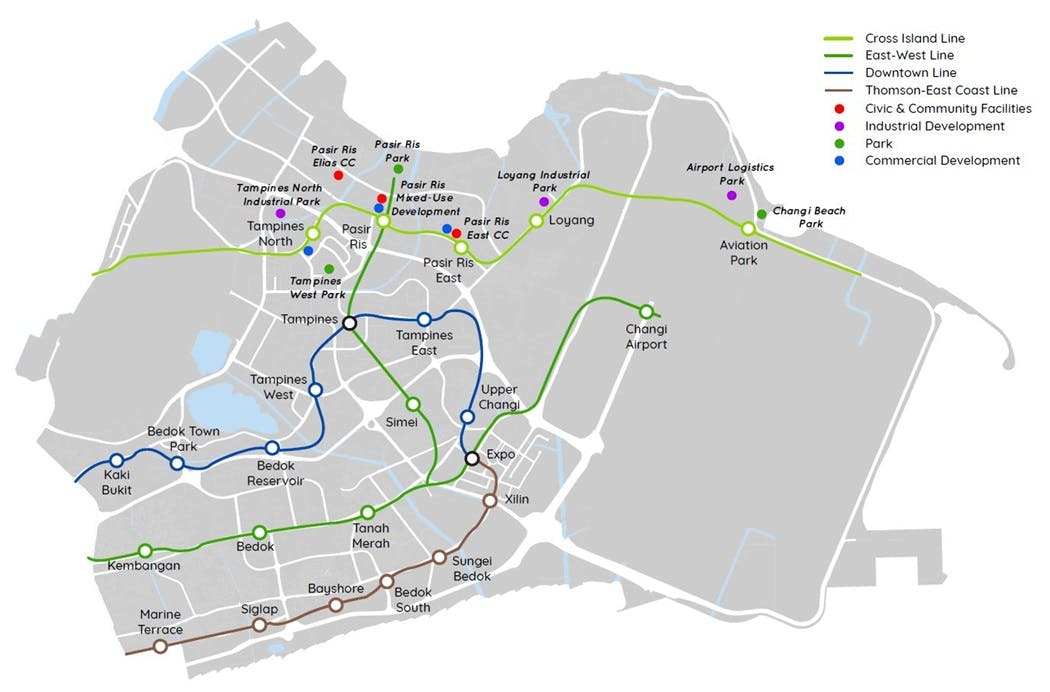 As vibrant and eclectic as the East of Singapore already is, it will soon see further plans of development as part of the URA Master Plan. The government has had its sights on enhancing residents' connectivity and providing them with circular amenities that facilitate self-sustainable living. 
One such development is a new and upcoming polyclinic in Eunos, which will ensure a comfortable and healthy lifestyle for the residents of the M Suites condo.
M Suites residents can also enjoy even better mobility with the development of the Thomson-East Coast Line, which is due to be completed in 2024. The new MRT line will shorten travelling time and allow residents to reach the heart of Singapore more conveniently. 
Residents will have ease of access to Singapore's Downtown area for shopping and other leisure activities.