Who's it suitable for?
Mill Point is a luxury condominium perfect for those who love to have:
Private condominium in Tanglin near River Valley
One and 2-bedroom units, as well as 3-bedroom penthouse suites
Prestigious address just opposite Great World City Shopping Centre
Proximity to the vibrant area of Clarke Quay
Accessibility
Besides having Great World MRT Station next to the shopping centre, residents can now access the Thomson-East Coast Line (TEL) via Havelock MRT Station. Located just 500 metres away, the station is built underneath Zion Road, near the junction with Havelock Road and Jalan Bukit Ho Swee. 
Havelock MRT Station is one-stop away from Outram Park, an interchange station connecting TEL with East-West Line (EWL) and North-East Line (NEL). On the other hand, residents who prefer to drive will also find it convenient to have major roads around the condominium, such as River Valley Road and Zion Road.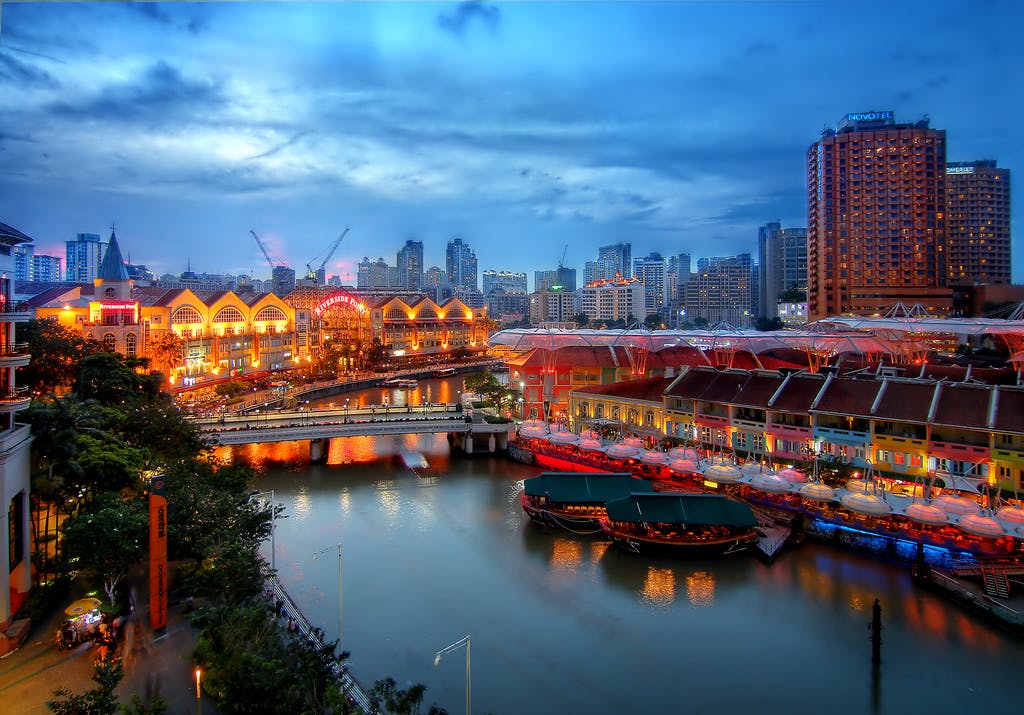 Nearby Amenities
Situated in an excellently well-connected area at the heart of the city centre, Mill Point condominium benefits from its proximity to many amenities and attractions. Residents can find numerous basic amenities like supermarkets, convenience stores, ATMs, and pharmacies within a 2-minute walk.
Moreover, Clarke Quay is a short drive away from Mill Point. It is inevitably the centre of all nightlife in Singapore with its always buzzing atmosphere. An array of pubs and bars, some at the riverside, guarantee a friendly and fun night out for you and your dearest ones.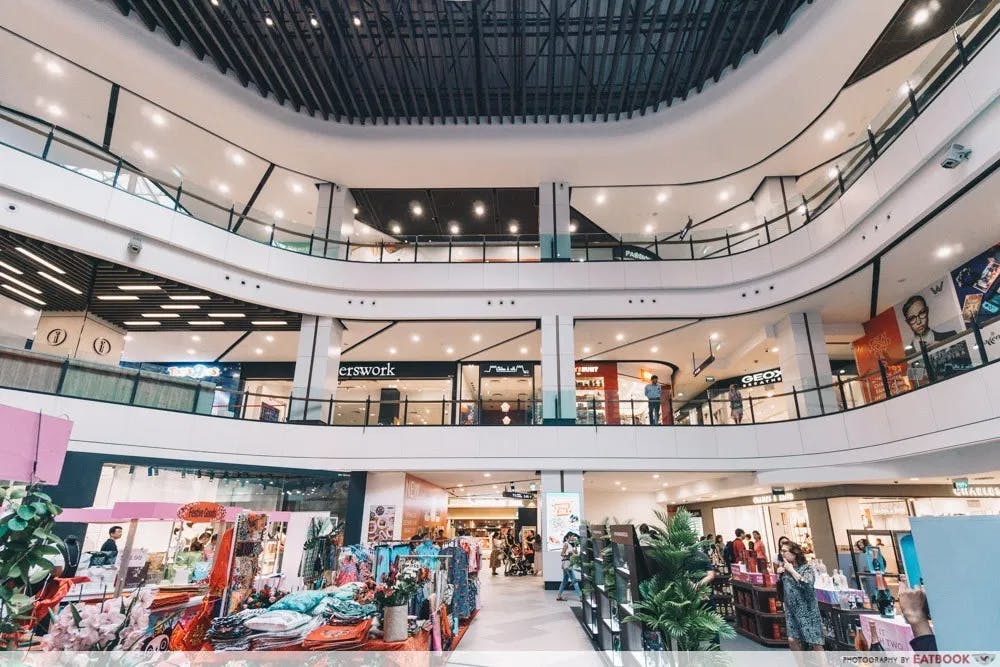 Shopping Centres Near Mill Point
Mill Point is opposite Great World City, where you can find numerous boutiques, supermarkets, and restaurants and enjoy the most delicious flavours whenever you want. On top of that, remember that Orchard Shopping Belt is also a short drive away from Mill Point. 
Make your way to ION Orchard, one of Singapore's most dazzling shopping complexes. This famously futuristic-looking mall houses over eight levels of stores, from luxury brands to high-street fashion and entertainment stores.
The Paragon, Forum The Shopping Mall, Far East Plaza and many other shopping malls await you to explore. Here is a list of shopping malls near Mill Point:
Great World Shopping Mall (100m)
Valley Point (600m)
ION Orchard (1.5km)
Far East Shopping Centre (1.6km)
313@Somerset (1.7km)
Ngee Ann City (1.7km)
Takashimaya Shopping Centre (1.7km)
Wisma Atria (1.7km)
Forum The Shopping Mall (1.8km)
Orchard Central (1.8km)
Far East Plaza (2.1km)
Tanglin Mall (2.1km)
Plaza Singapura (2.2km)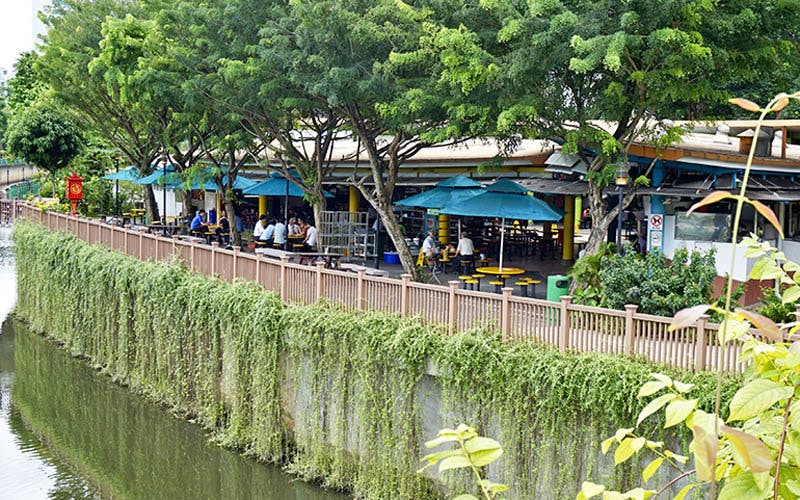 Hawker Centres Near Mill Point
Despite its proximity to the city centre, you can find a lot of options when it comes to affordable hawkers. Within a 2-kilometre radius of Mill Point condominium, you can find at least 7 hawker centres, with Zion Riverside Food Centre being the nearest one. You can find people's favourites in Zion Riverside Food Centre, from the famous char kway teow, big prawn noodles, and braised duck rice to xiao long bao. 
Here is a list of food centres near Mill Point:
Zion Riverside Food Centre (150m)
Havelock Road Cooked Food Centre (1.1km)
Tiong Bahru Market (1.2km)
Bukit Merah View Market & Hawker Centre (1.7km)
Jalan Kukoh Food Centre (1.9km)
Redhill Food Centre (2km)
Schools Near Mill Point
Schools around Mill Point condominium ensure that children's education is well-catered. On top of that, if you plan to find a suitable international school for your child, you will have numerous options nearby. There are at least 5 international schools within a 3-kilometre radius of Mill Point, including EtonHouse International School, which is popular among expatriate families.
Here is a list of schools near Mill Point condominium:
River Valley Primary School (850m)
APSN Tanglin School (1.5km)
Finnish Supplementary School (1.6km)
Dynamics International School (1.9km)
Kindernomics School (1.9km)
Astor International School (2km)
Crescent Girls' School (2km)
EtonHouse International School (2km)
Queenstown Primary School (2.9km)
Melbourne Specialist International School (3km)
Invictus International School (3km)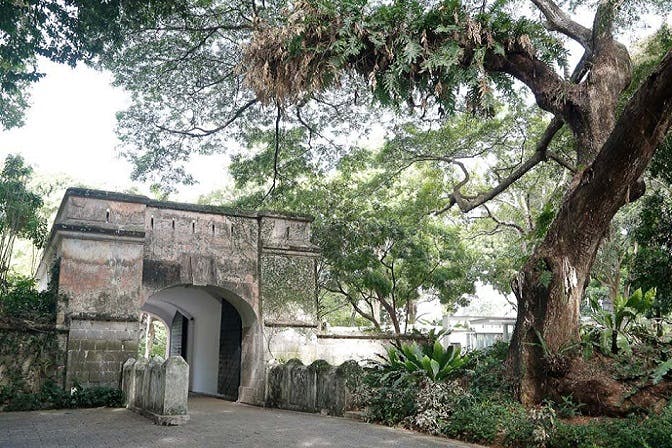 Parks Near Mill Point
The famous Fort Canning Park is a short drive away from Mill Point. Some highlights of the park include the Maritime Corner @ Fort Canning which tells the story of Singapore's evolution from an entrepot trading post to an international maritime centre, and the Fort Gate, the remnants of a fortress that was built here in the 19th century. There is also the Spice Garden, the ASEAN Sculpture Garden, and Battle Box, a former underground military complex that was used in WWII. It is a perfect destination for any history buff. 
Alternatively, head to Tiong Bahru Park, which blends its existing structure with new facilities to cater to different groups of park users. Fitness enthusiasts can warm up at the fitness corners and exercise stations before jogging. Besides, you can walk on the foot reflexology footpath for a relaxing foot massage.
Places of Worship Near Mill Point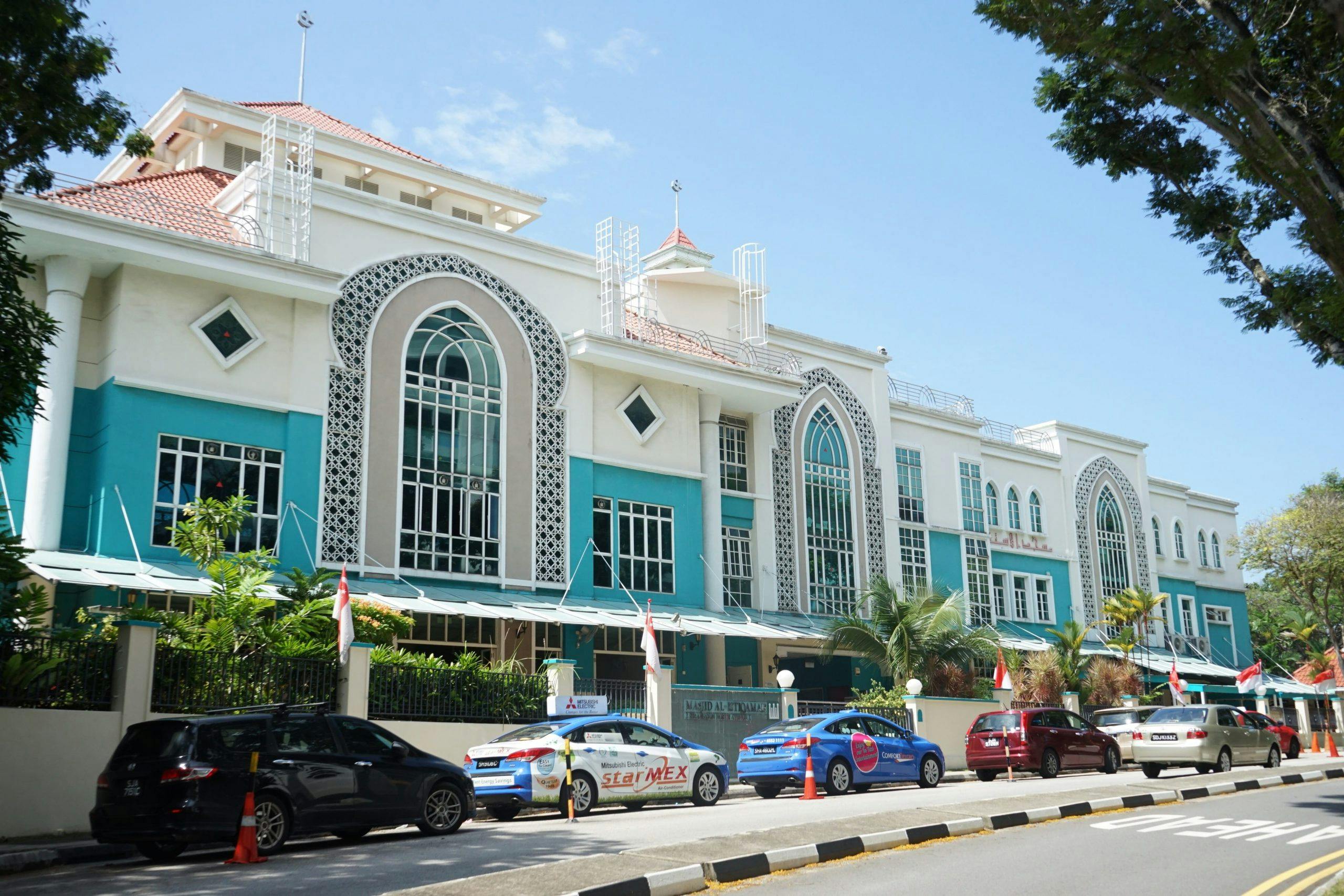 You can find Giok Hong Tian Temple, Masjid Kampong Delta, and My Saviour's Church, all within walking distance from Mill Point condominium. The neighbourhood is dotted with religious buildings of various faiths, making it easy for residents to have or attend their prayers regularly. 
Here is a list of religious buildings near Mill Point:
Giok Hong Tian Temple (600m)
Hock Teck Tong Temple (650m)
Masjid Kampong Delta (850m)
My Saviour's Church (1km)
Tiong Bahru Qi Tian Gong Temple (1.3km)
The Singapore Buddhist Lodge (1.3km)
Tong Sian Tng Temple (1.5km)
Ho Lim Keng Temple (1.5km)
Masjid Jamiyah Ar-Rabitah (1.6km)
Masjid Istiqamah (1.8km)
Sri Thendayuthapani Temple (1.9km)
Masjid Omar Kampong Melaka (2km)
Grace Assembly of God Tanglin (2.1km)
Bethany Church (2.2km)
Hospitals Near Mill Point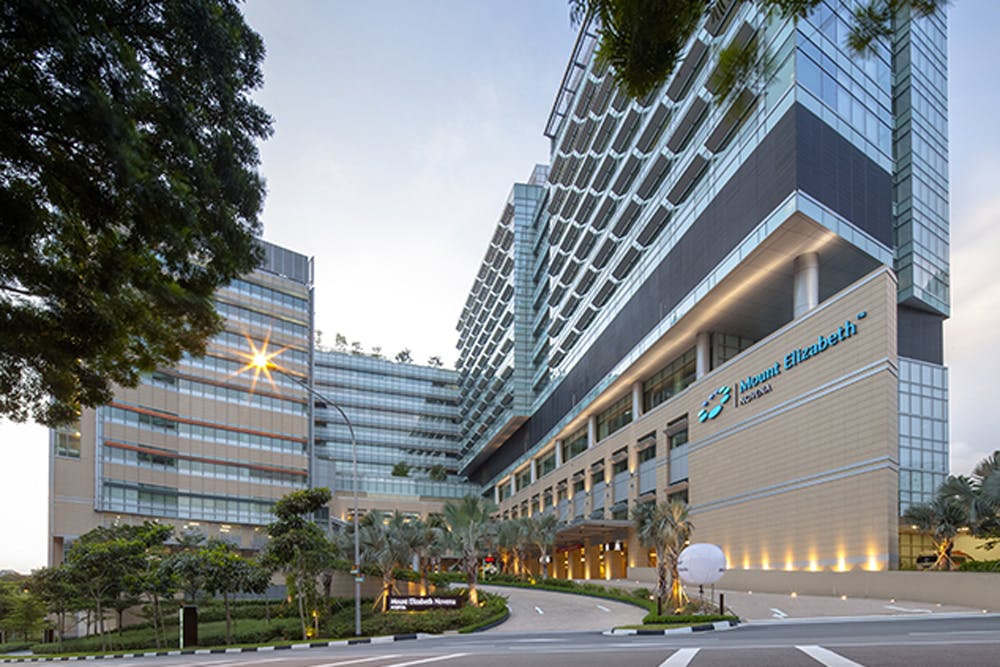 The nearest full-facility hospital is Mount Elizabeth, located approximately 2 kilometres away from Mill Point condominium. Mount Elizabeth Hospital, a 345-bed private hospital operated by Parkway Health, is open 24 hours a day. It specialises in cardiology, oncology, and neuroscience, among other tertiary services. Mount Elizabeth Hospital is also recognised for its multi-organ transplant speciality.